The 2022 Early Issue Burnished American Eagle Gold Coin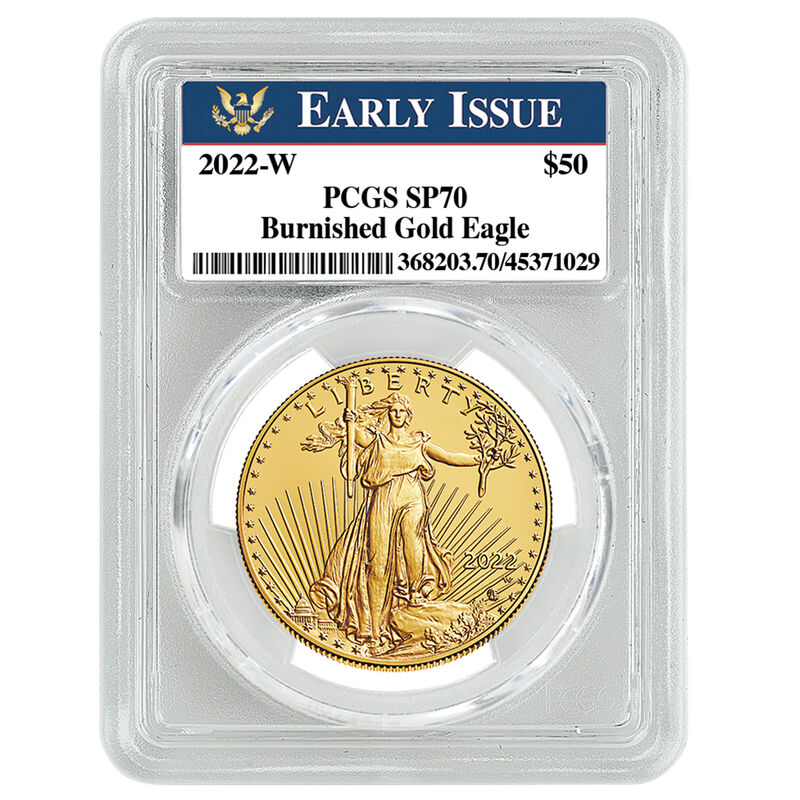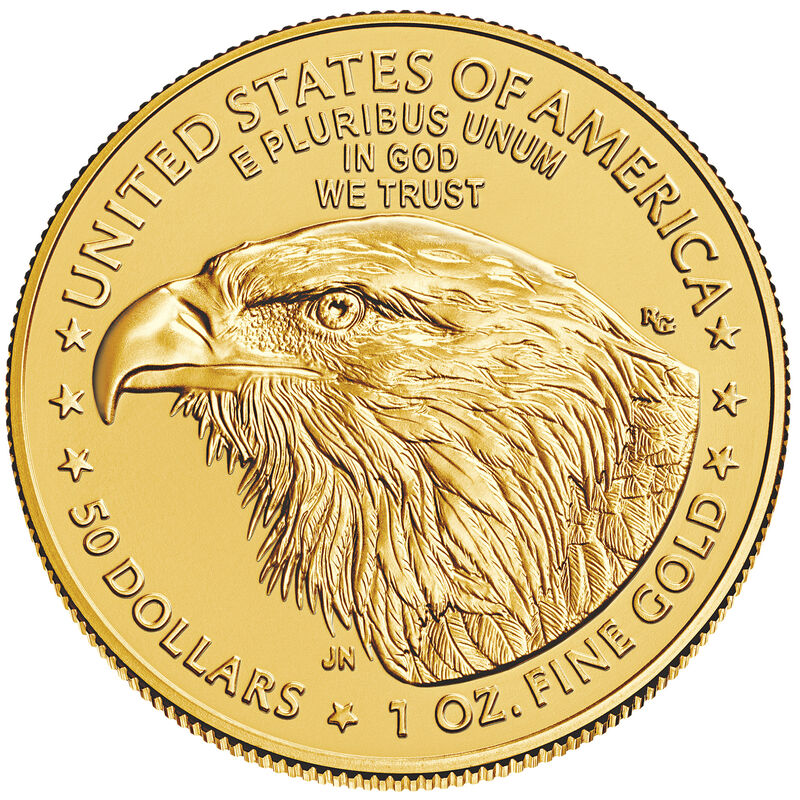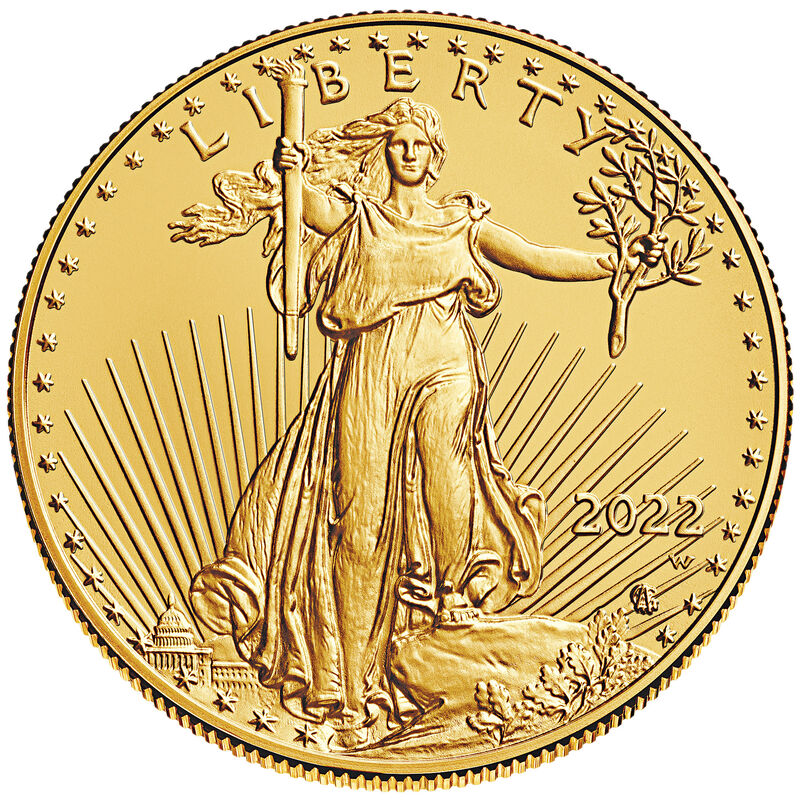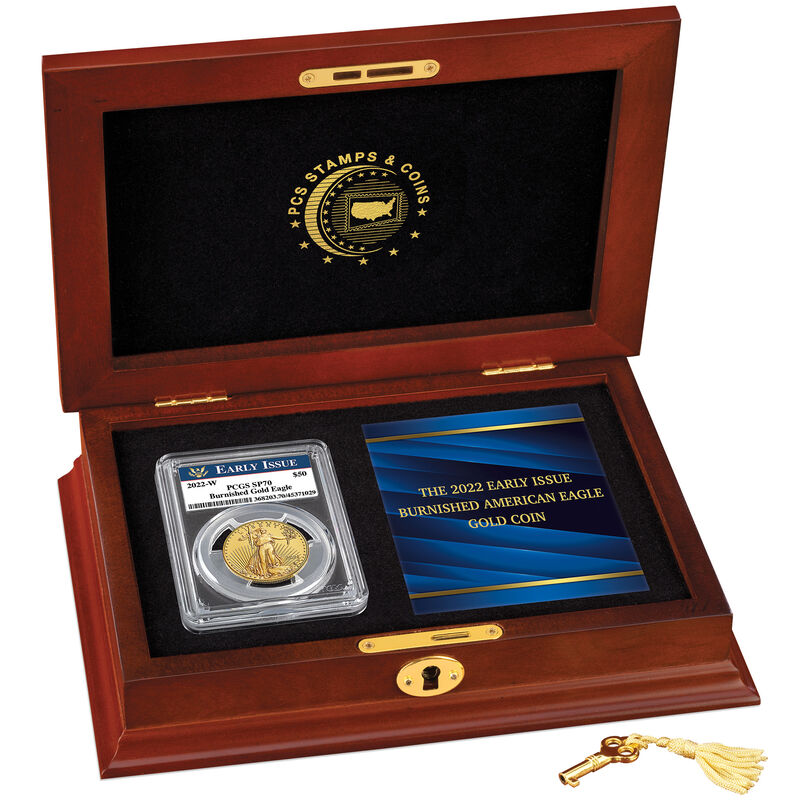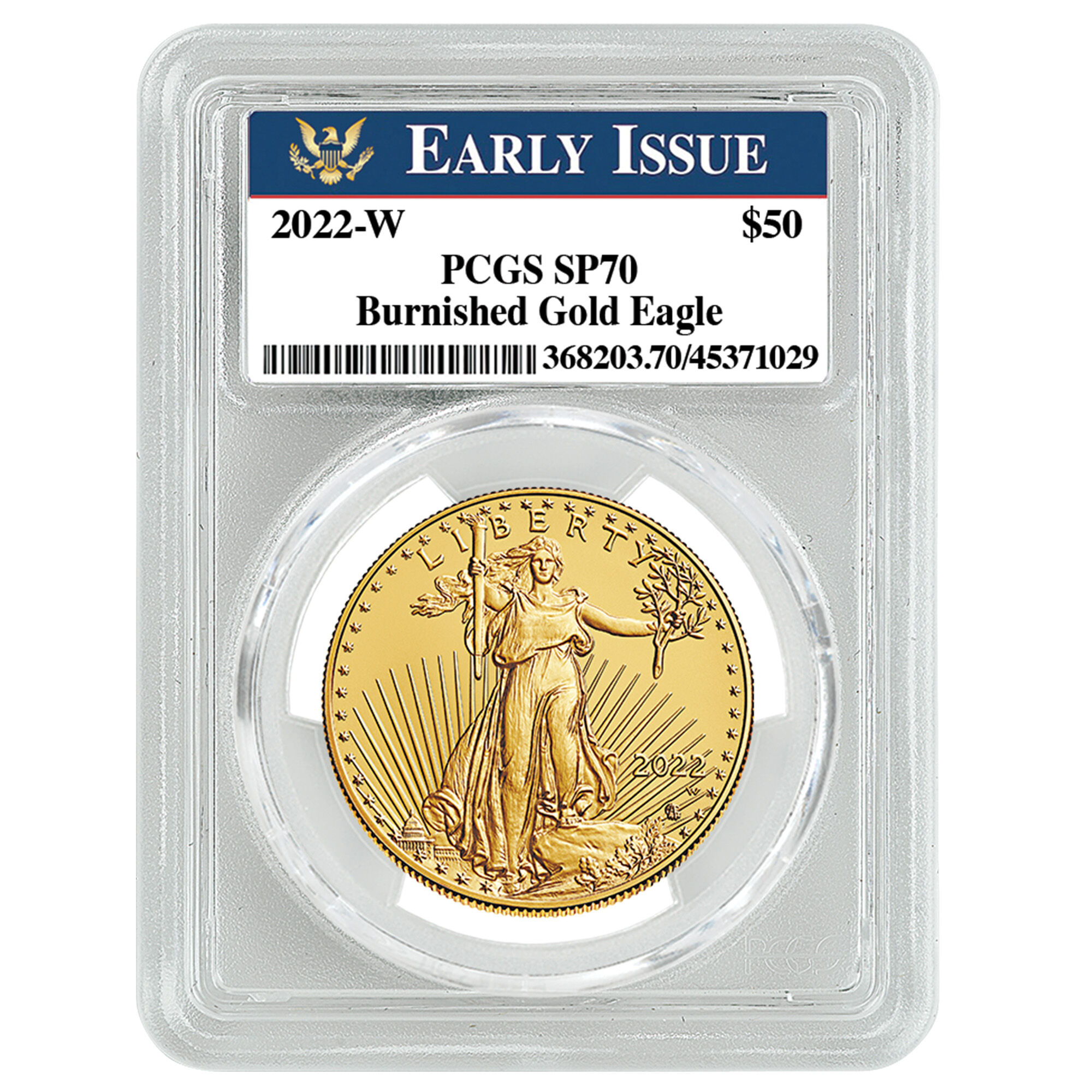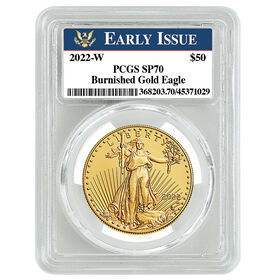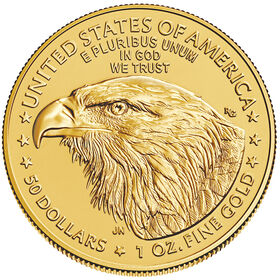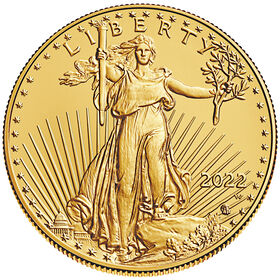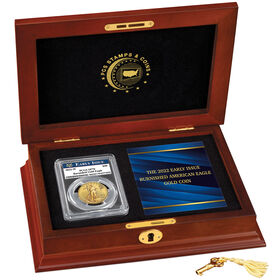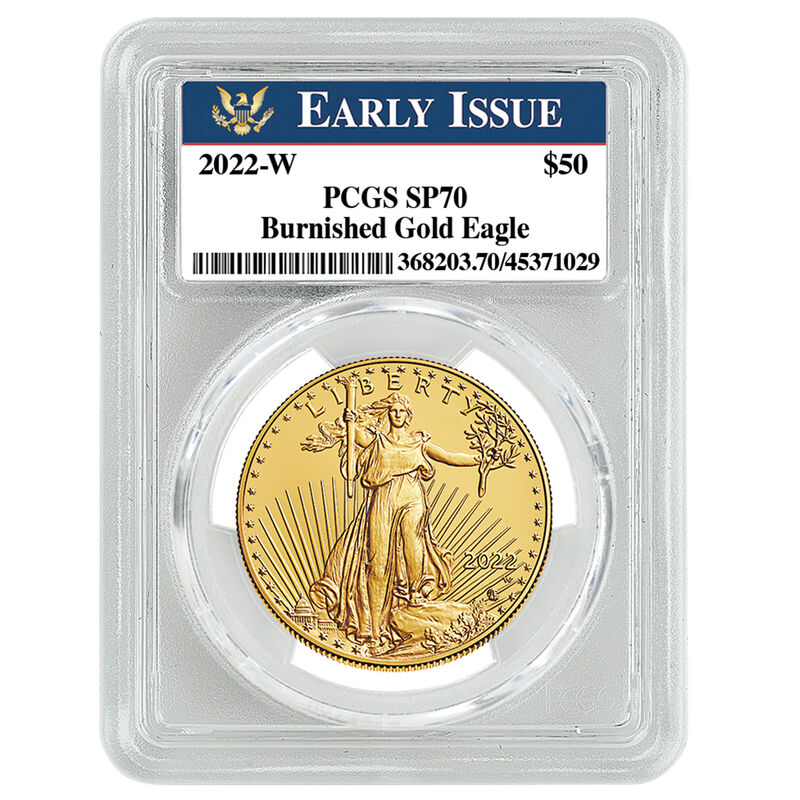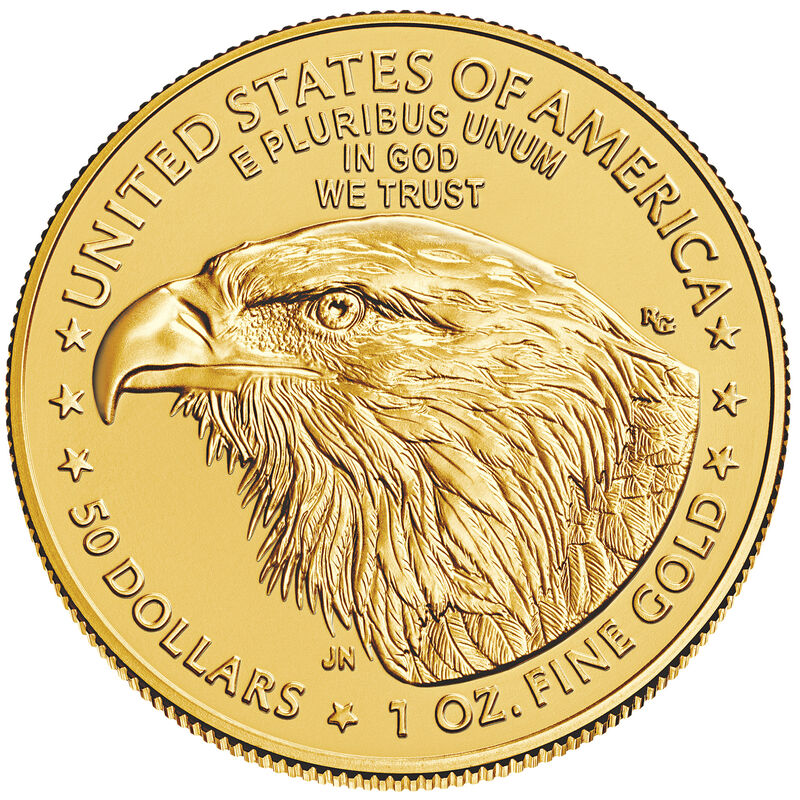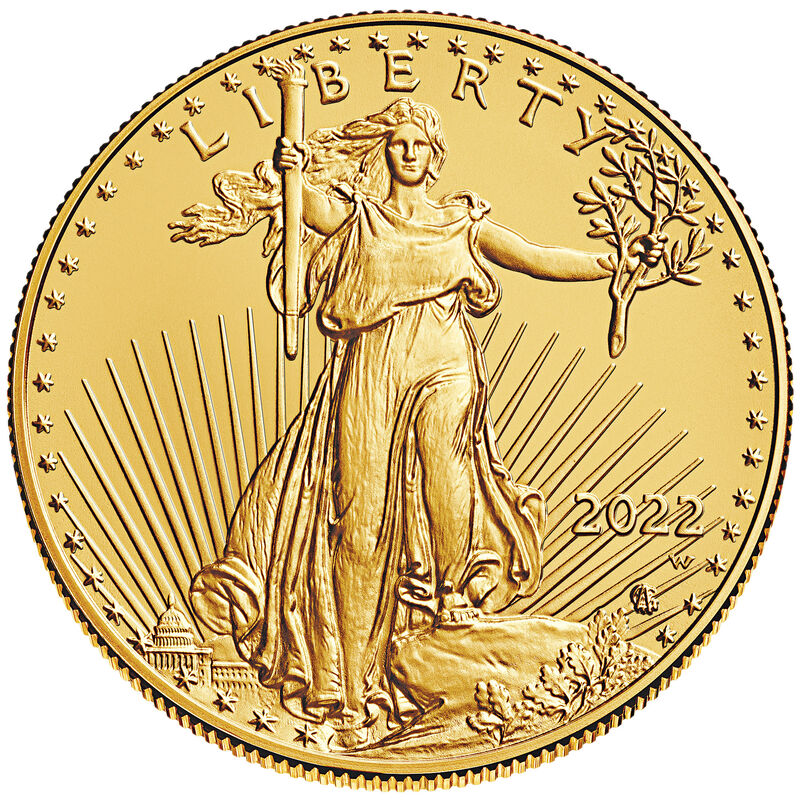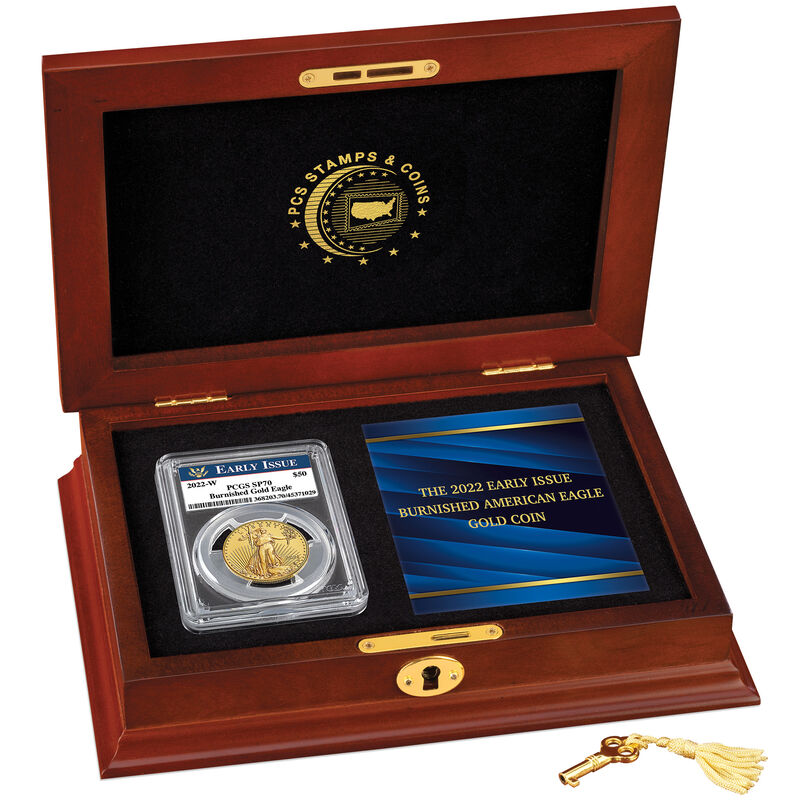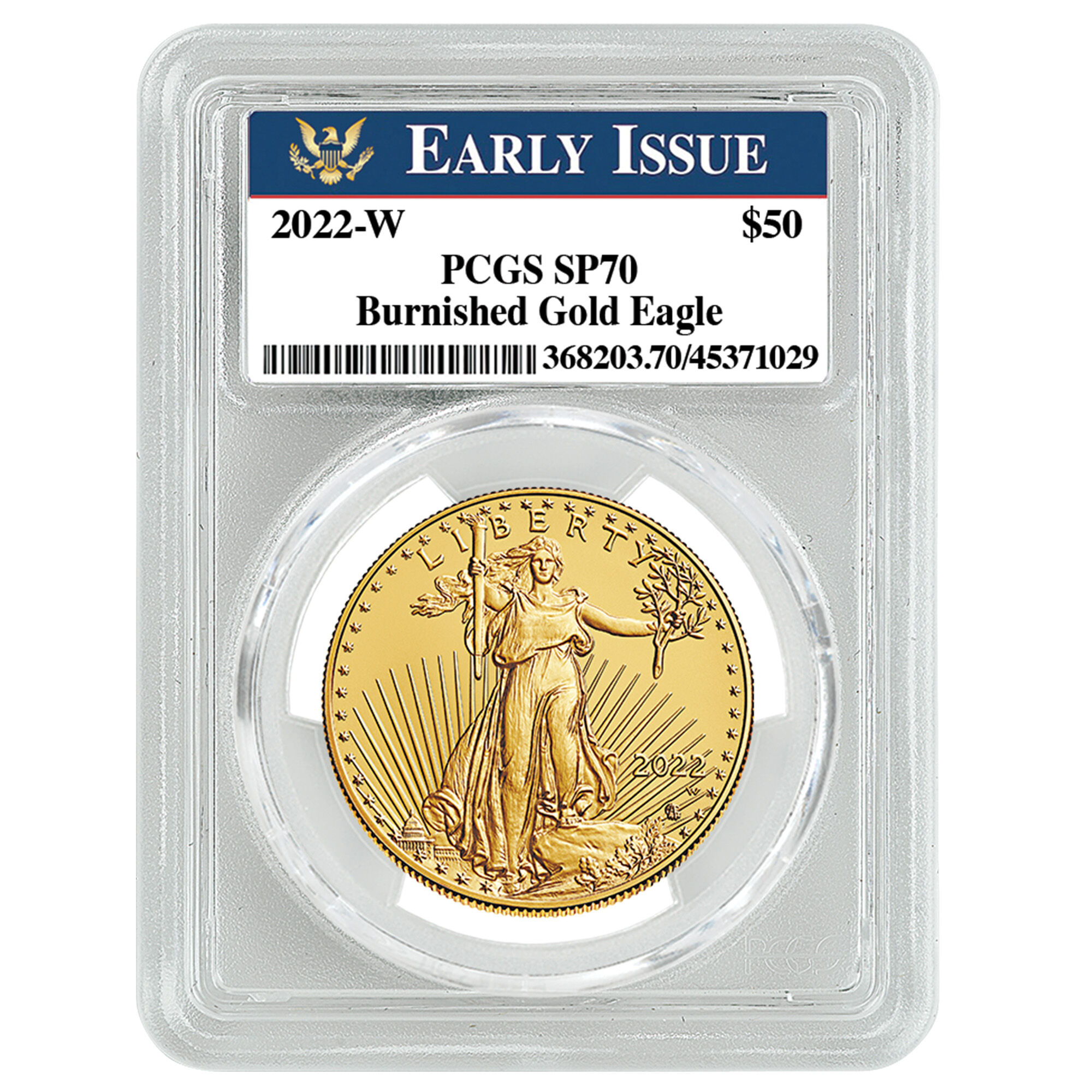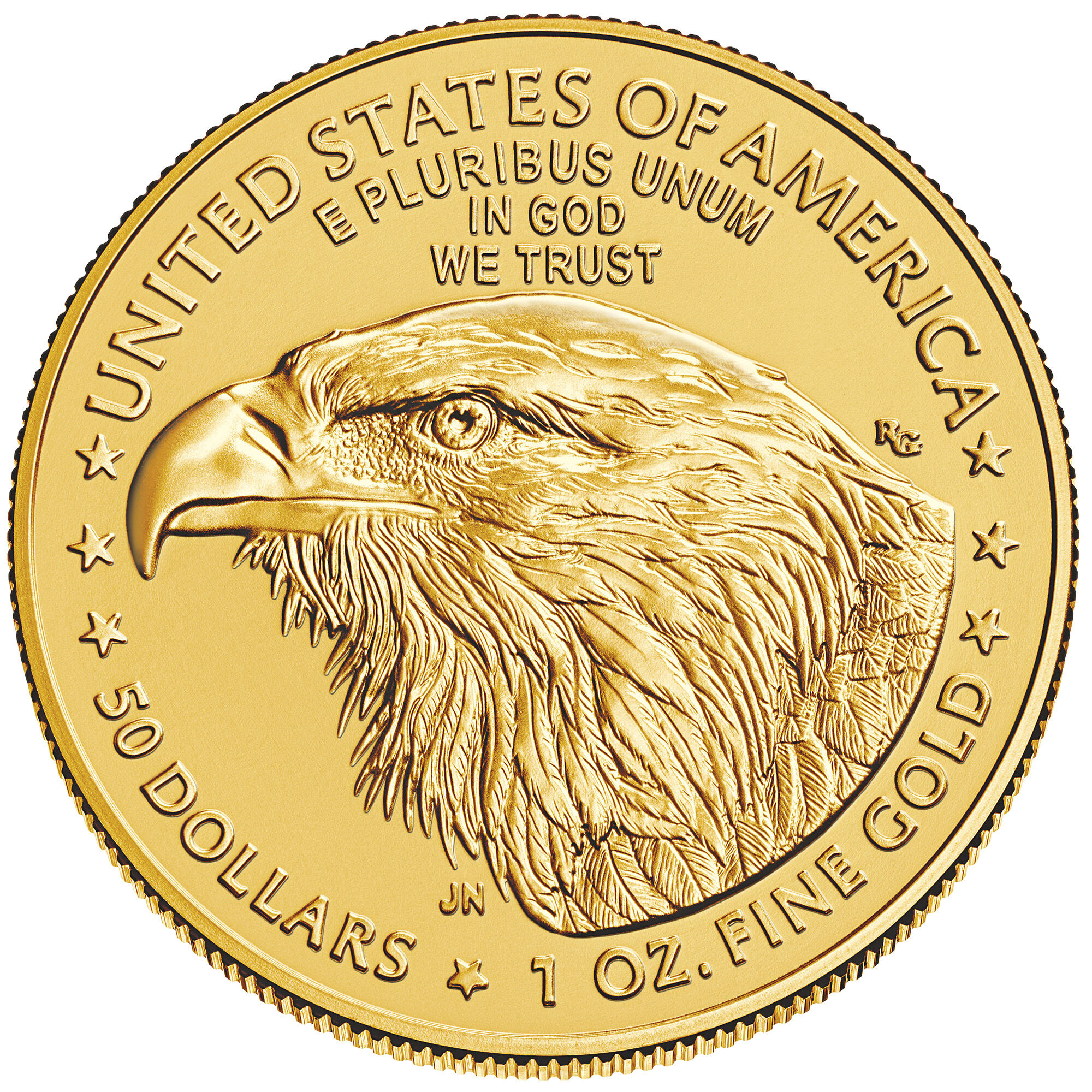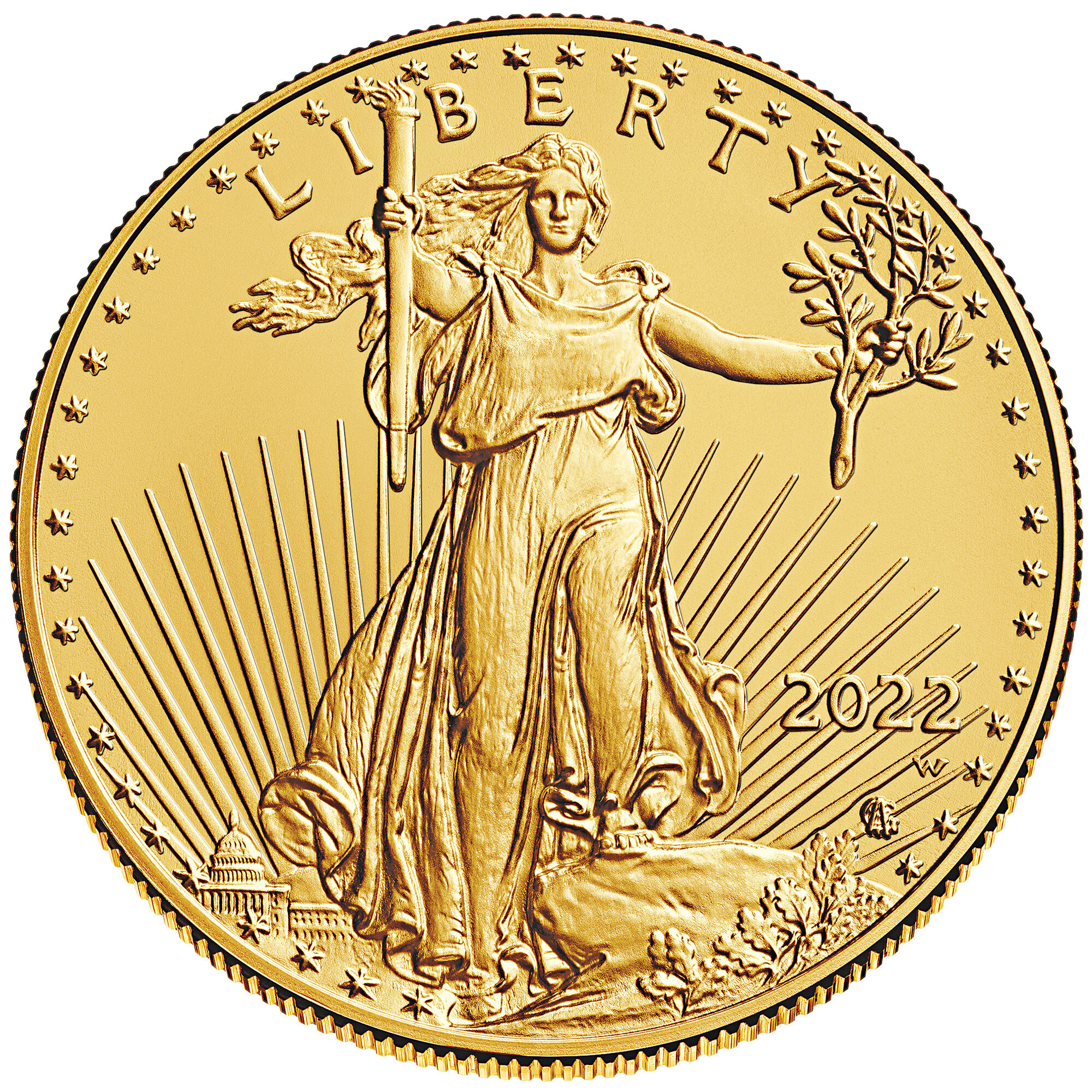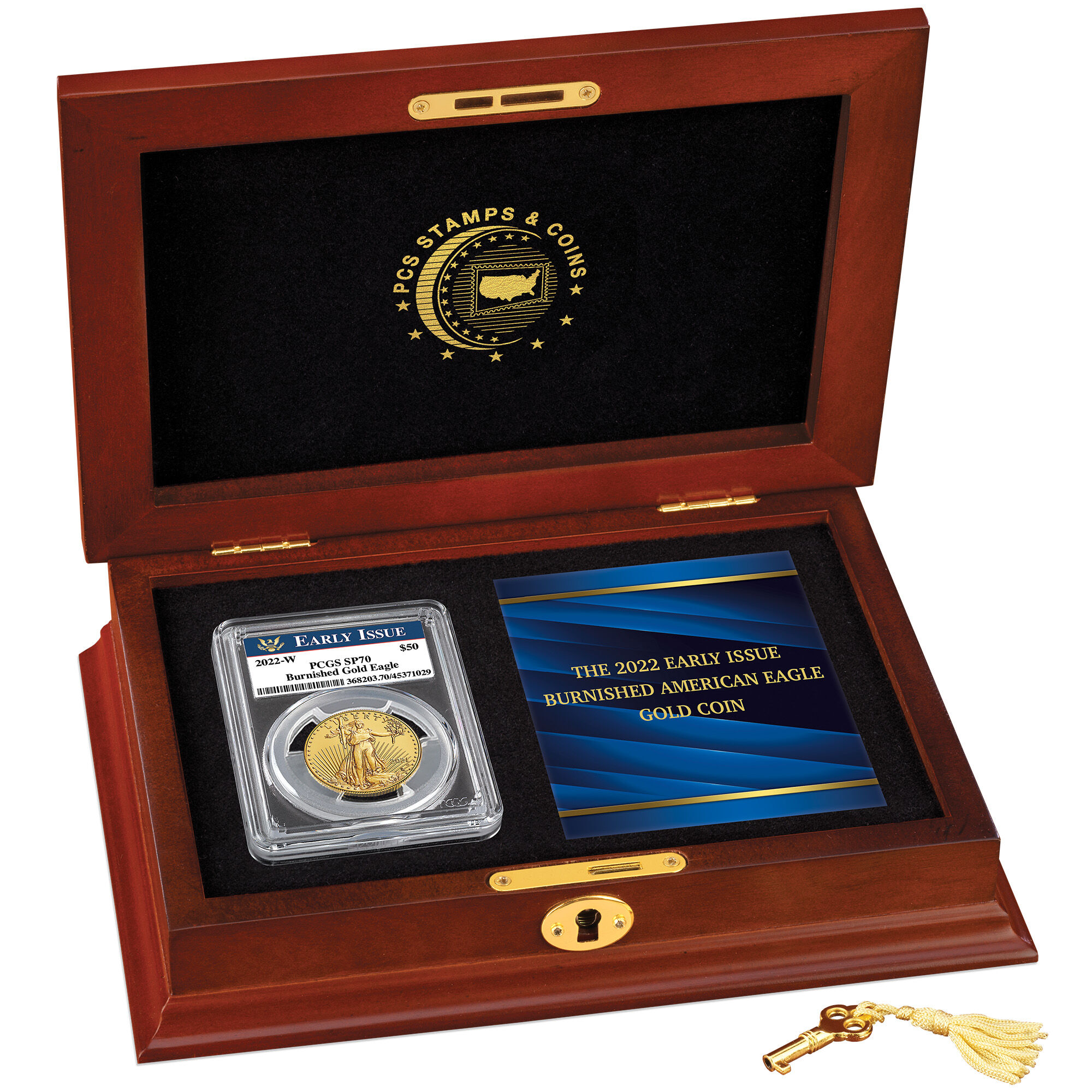 A magnificent one-ounce gold coin featuring America's rarest annual-issue finish…
• A burnished 2022 American Eagle gold coin, certified as both flawless SP70 and Early Issue by PCGS, a leading independent coin-grading authority.
• A superior version of the standard uncirculated coin, the burnished coin is minted using state-of-the-art production techniques that result in a soft, matte-like finish with an extraordinary amount of detail.
• Struck in 91.67% pure gold (22kt gold), it contains one full troy ounce of gold and bears the coveted "W" mint mark of the West Point Mint.
• Early Issue verifies that the coin — one of only 35 available from PCS Stamps & Coins — was released by the U.S. Mint within 20 business days of initial issue.
• 2022 is the first full year of the new eagle design on the back, also displaying the U.S. government's guarantees of the coin's legal-tender status and one-ounce gold weight.
• Preserved in a sonically sealed, archival-quality PCGS case that allows for the safe examination of both sides without fear of damage from dust, dirt and fingerprints.
• Accompanied by a deluxe wooden Display Chest (measuring 5⅜" x 4⅜" x 1½").
• Comes with a Collector's Guide that provides fascinating facts about the history of the American Eagle gold coin, its new design, the SP70 grade and the PCGS certification.
• Guarantee of Satisfaction: Free returns for replacement or full refund.
Show Less
Show More
In stock. Ships in 1-2 weeks.
$4,089
Payable in 2 monthly installments of $2,049.50 (includes shipping)
This product allows the convenience of a gradual payment plan. It is payable in two equal, monthly, interest-free installments.
Your satisfaction is 100% guaranteed. You may return the product at our expense within 30 days for replacement or for a full refund. Orders are subject to acceptance.
The information in this announcement is accurate as of July 2022.