The Secret Philadelphia Mint World War II Silver Coin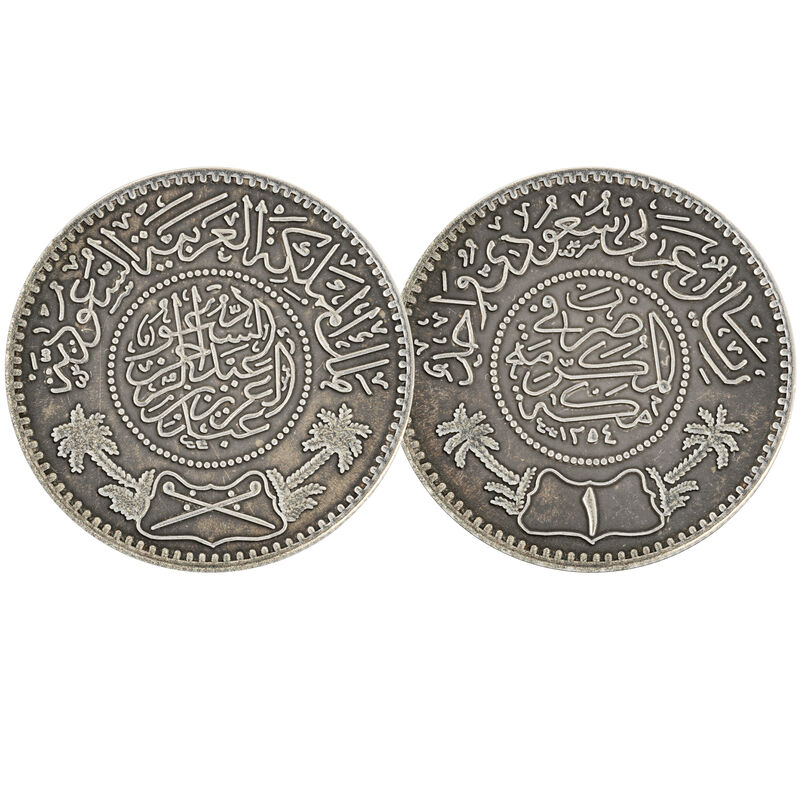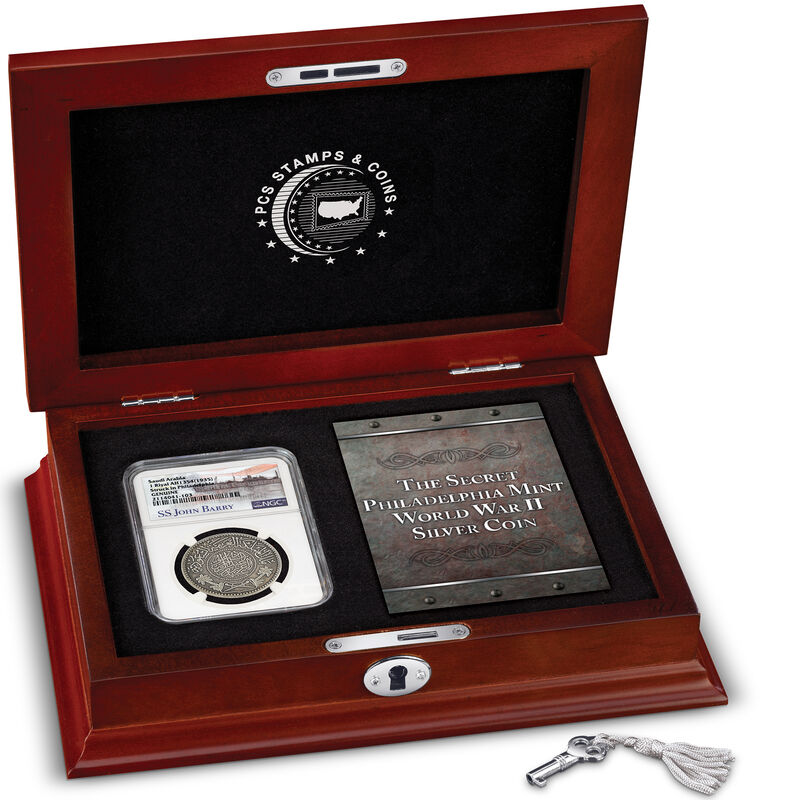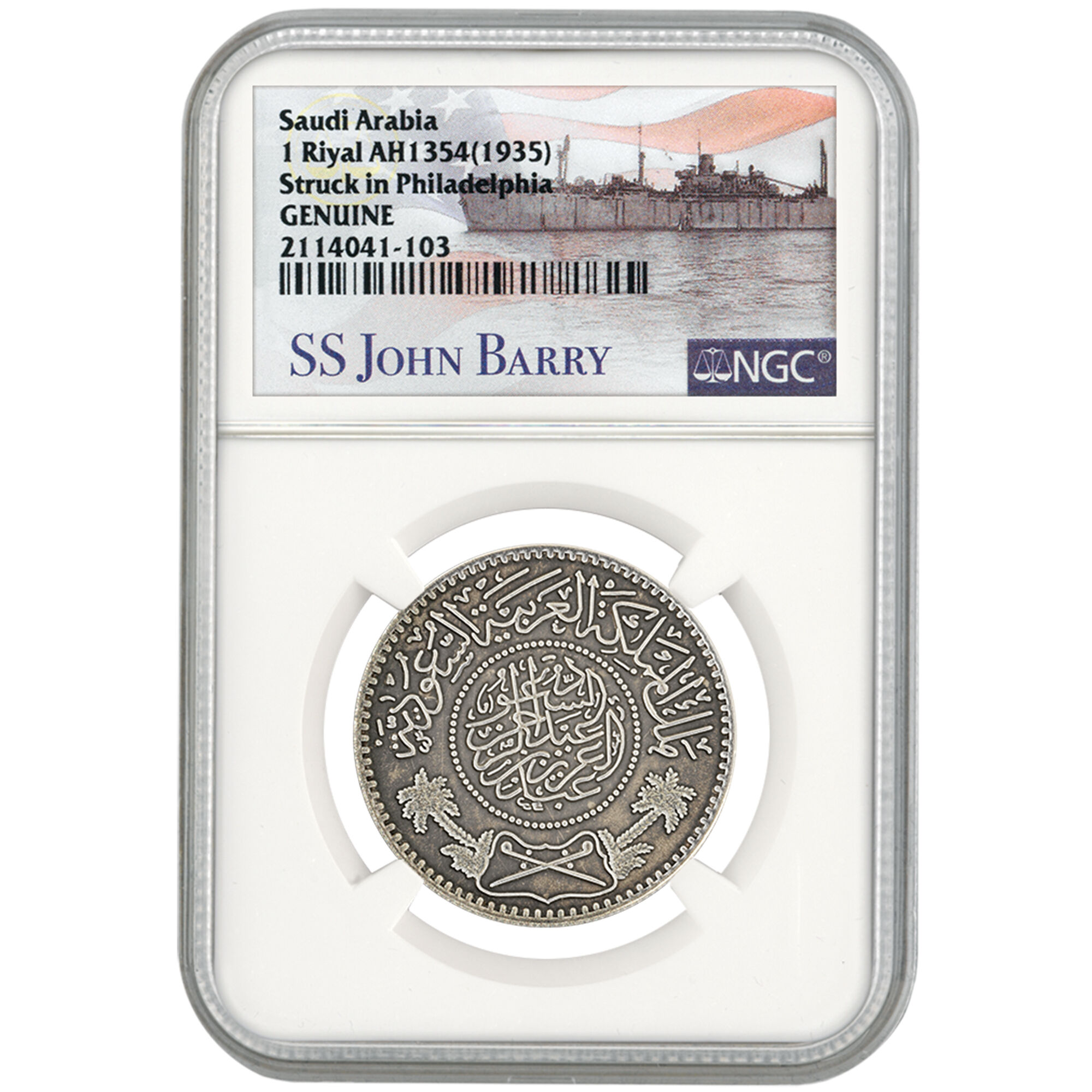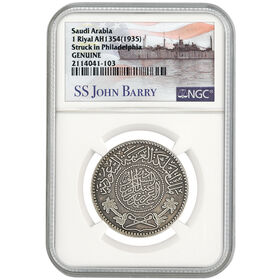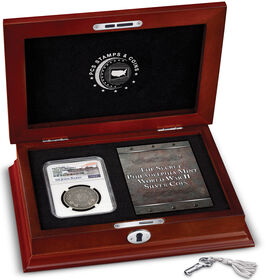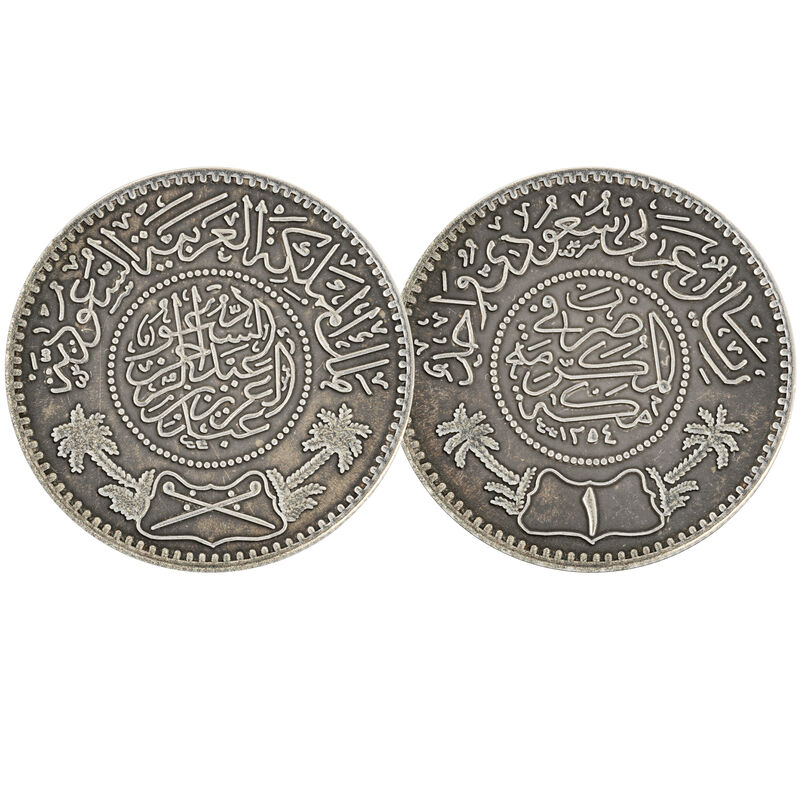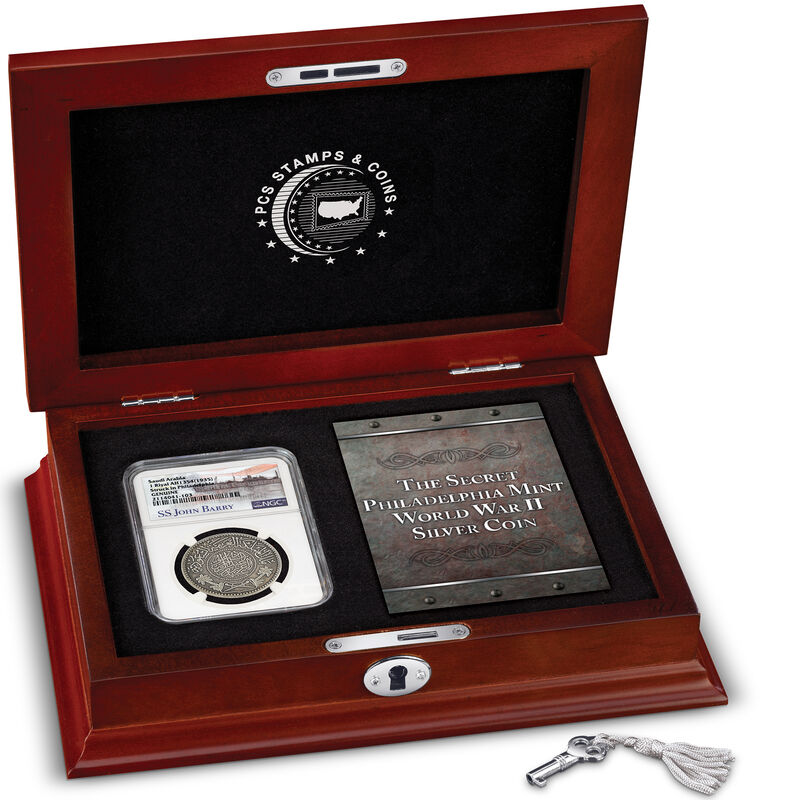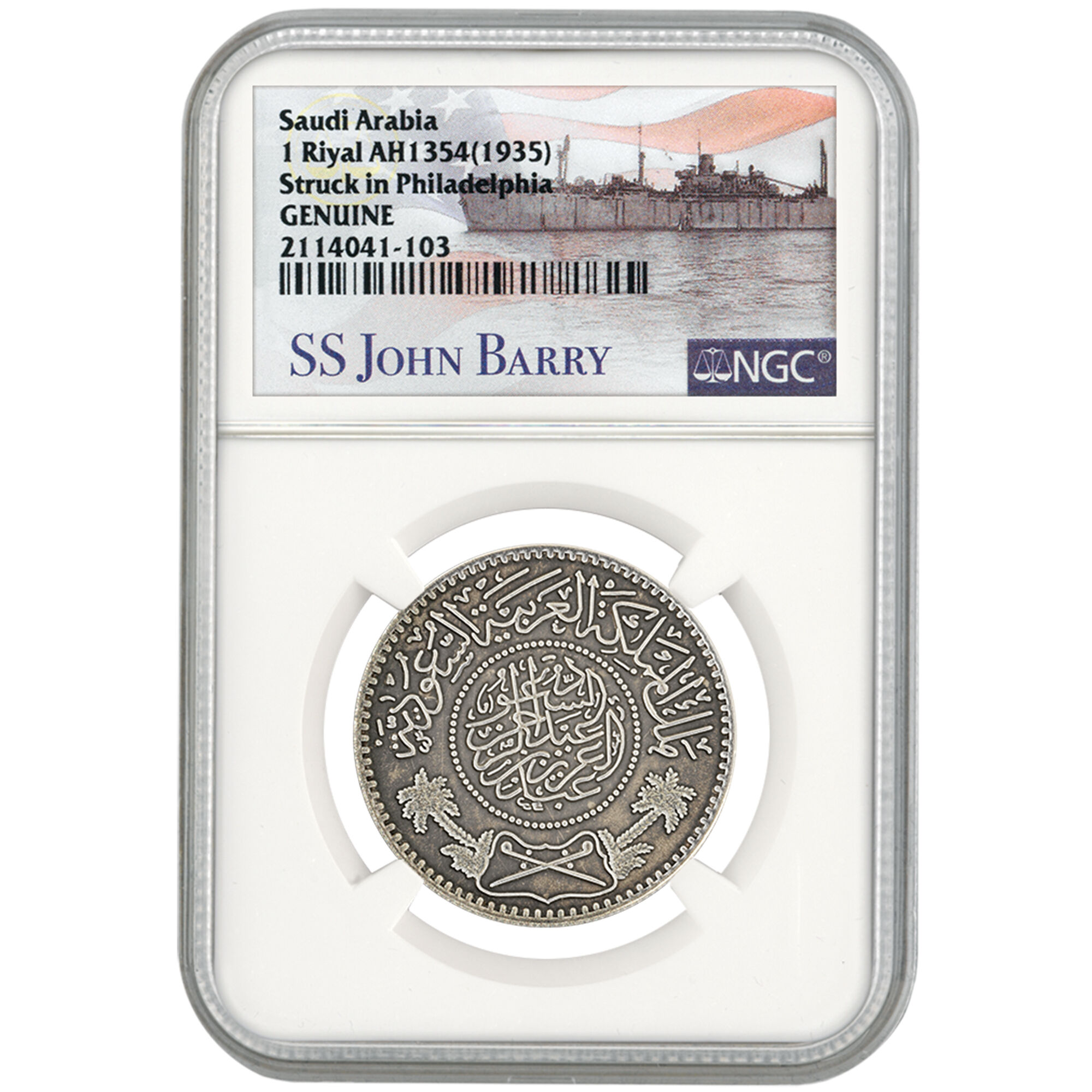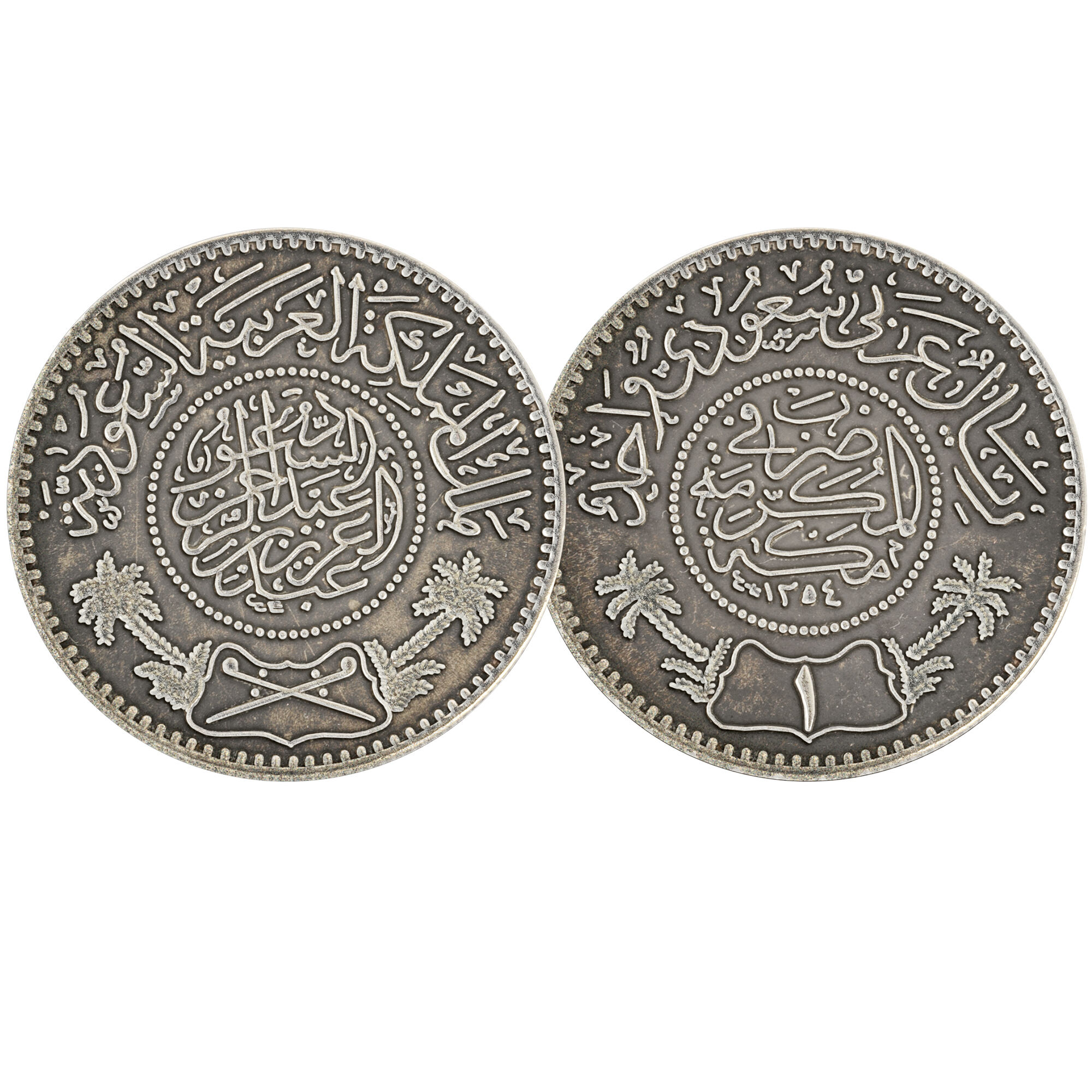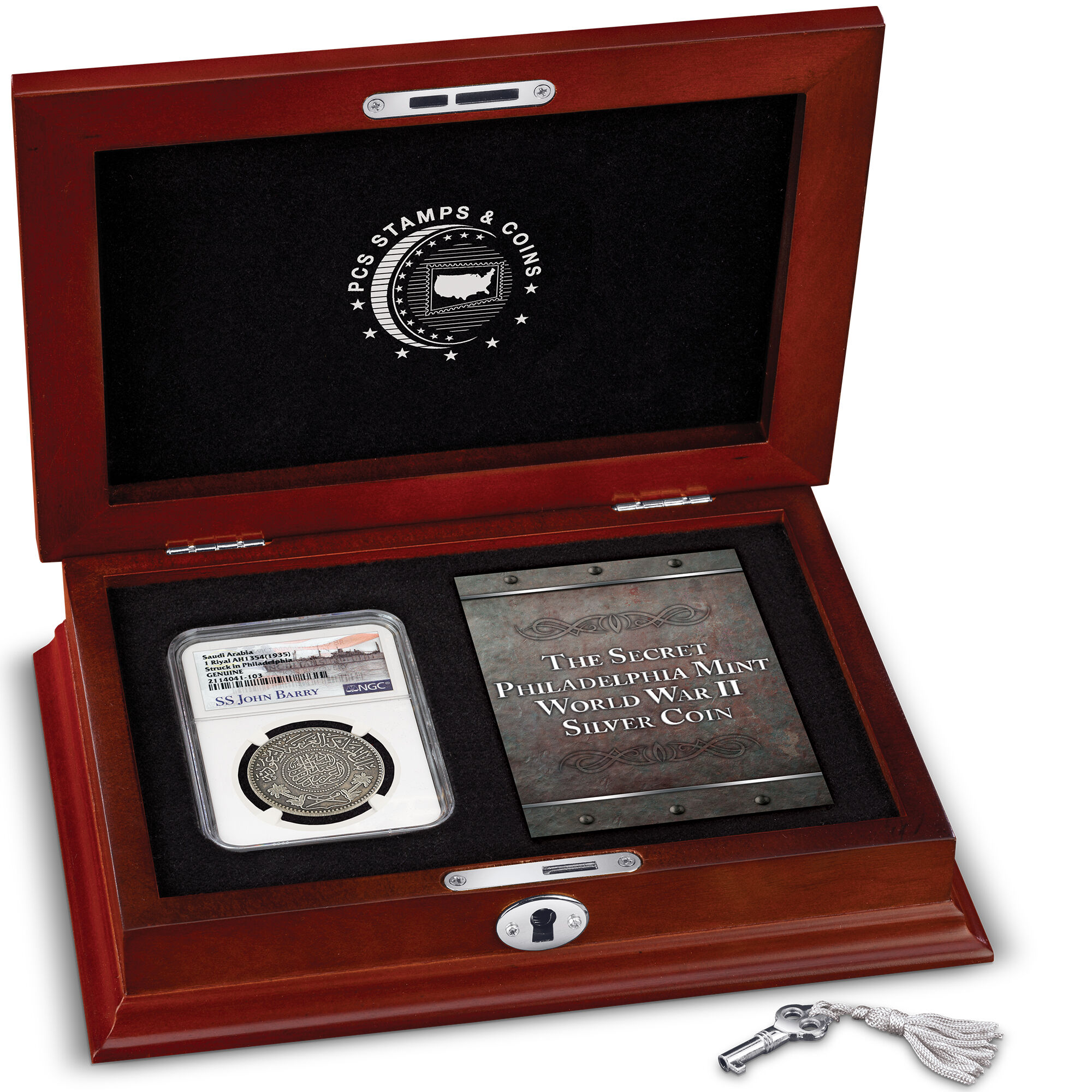 A rarely seen piece of World War II history, salvaged from a legendary shipwreck…
• The Philadelphia Mint's top-secret wartime silver coin, recovered from the wreck of the S.S. John Barry, an American Liberty Ship that was torpedoed in the Gulf of Oman.
• Made in Philadelphia for Saudi Arabia, a key U.S. ally, this stunning 1-riyal coin was struck in 91.7% silver — a higher level of silver purity than American wartime coins.
• Professionally certified as genuine by NGC — one of the most trusted names in the industry — with a custom label verifying the coin's extraordinary shipwreck origin.
• Sealed in a clear archival-quality holder to protect its beautiful condition and to make it safe to examine both sides without fear of damage from dust, dirt and fingerprints.
• Accompanied by a museum-quality wooden Display Chest (measuring 5⅜" x 4⅜" x 1½") that is perfectly designed to house and protect the coin for generations to come.
• Comes with a Collector's Guide that provides intriguing narrative about its secret World War II production at the U.S. Mint in Philadelphia.
• Guarantee of Satisfaction: Free returns for replacement or full refund.
Show Less
Show More
In stock. Ships in 1-2 weeks.
$199
Payable in 3 monthly installments of $69
This product allows the convenience of a gradual payment plan. It is payable in three equal, monthly, interest-free installments.
Please note: The exact appearance of the coin you receive may vary from the images shown.
Your satisfaction is 100% guaranteed. You may return the product at our expense within 30 days for replacement or for a full refund. Orders are subject to acceptance.