The Last $2.50 and $5.00 Circulating Gold Coins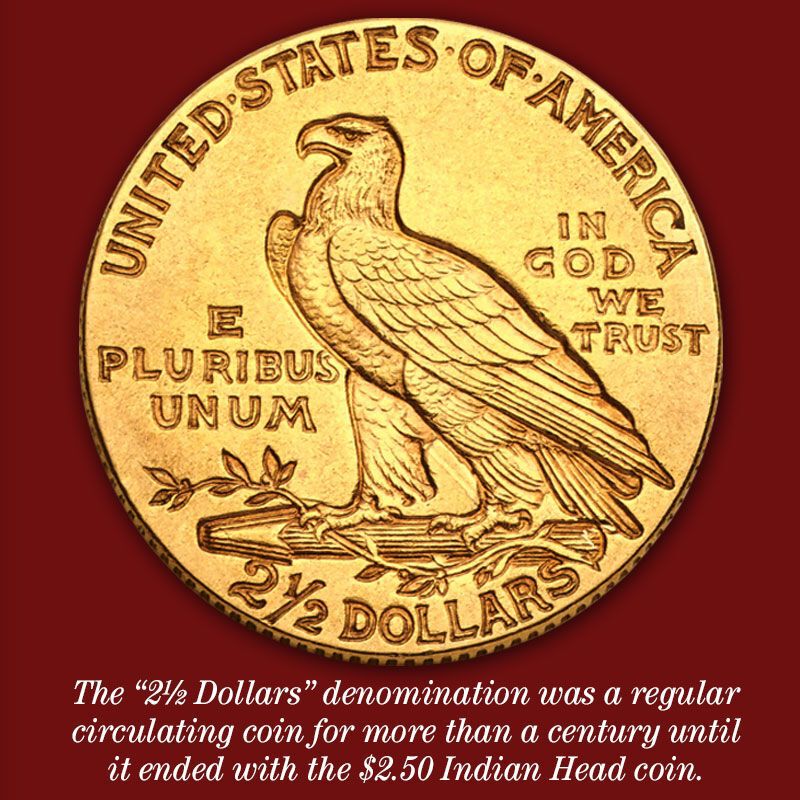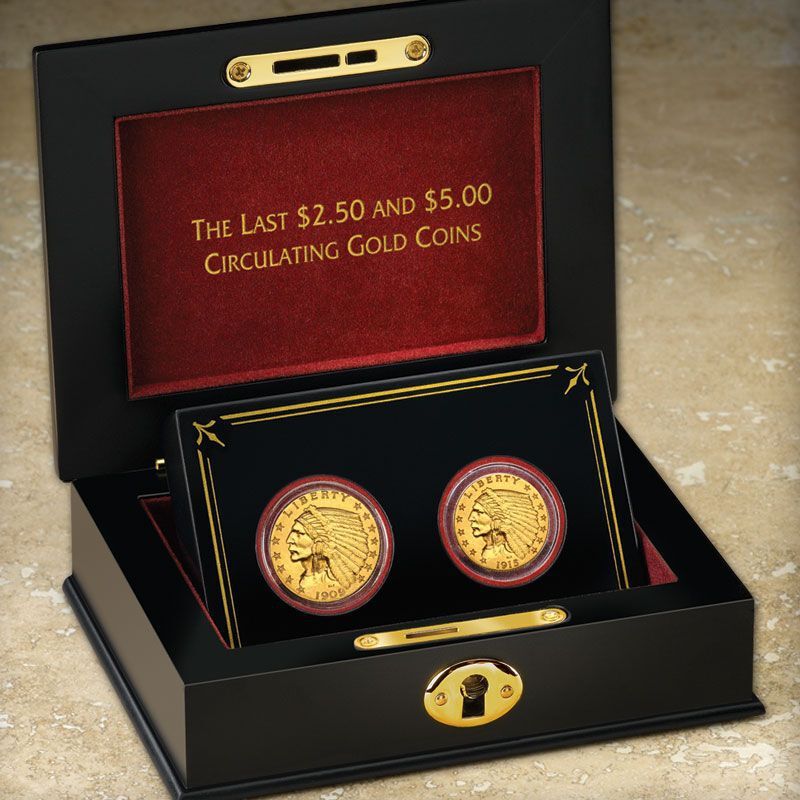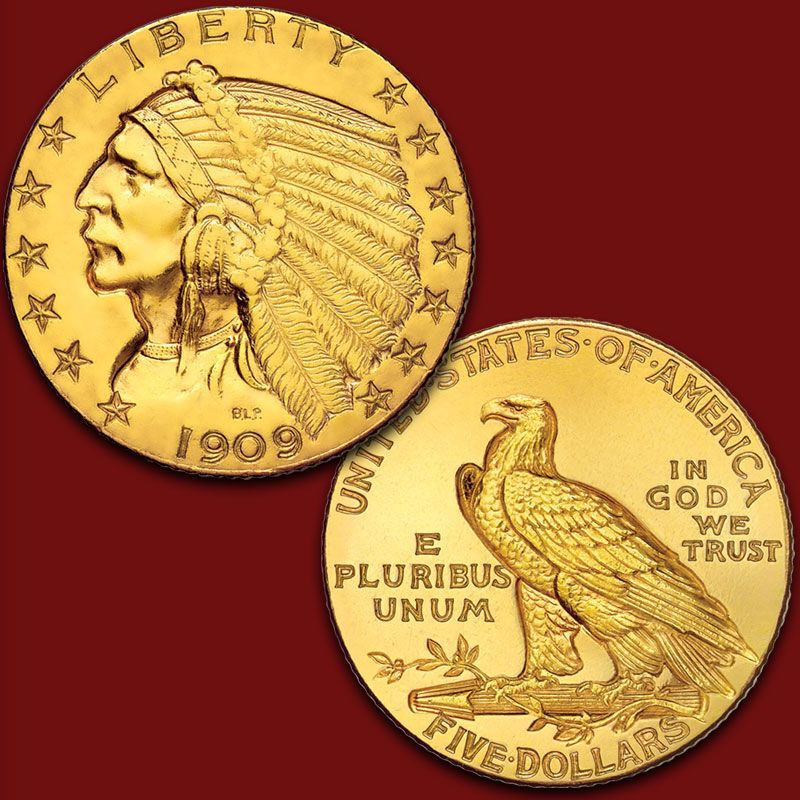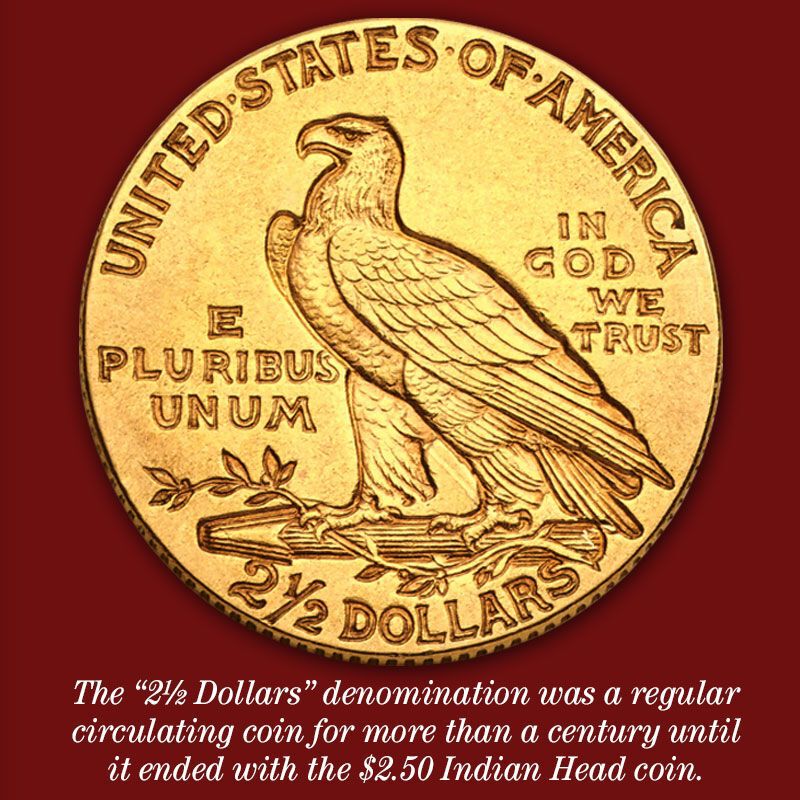 The only U.S. gold coins with the incuse "Indian Head" design…

U.S. gold coins are so rarely seen today, it's hard to realize that, from before the Revolutionary era to after World War I, they were a common part of everyday life.

Inspired by Teddy Roosevelt's desire to make ours the most beautiful coins in the world, the $2.50 and $5.00 Indian Head "quarter-eagle" and "half-eagle" (1908–1929) are the only two coins in U.S. history struck with incuse designs —actually cut into the surface, not raised above it as on all other U.S. coins!

Now, a lifetime since these historic treasures were last minted, PCS Stamps & Coins has acquired a limited number of both coins and is making them available on a first-come, first-served basis.

Show Less
Show More
Ships in 2-4 weeks.
$1,089
Payable in 2 monthly installments of $549
The coins you receive will:

• Together contain more than one-third of an ounce of pure gold.
• Be enhanced by an Information Booklet highlighting the coins' history and design.
• Feature a unique design created by Bela Lyon Pratt, protégé of America's premier coin sculptor, Augustus Saint-Gaudens. The front shows a bust of a Native American chief with 13 stars and the word "Liberty," while the back shows a bald eagle flanked by "E Pluribus Unum" and "In God We Trust."
• Arrive mounted for ideal display on a richly finished wooden panel, which can lie flat or be set at an angle in a handsome Display Chest that measures 5" x 3¾" x 1½".
• Be presented in very fine condition in durable, crystal-clear cases for easy viewing of both front and back.
• Please note: the years of issue of the coins you receive may vary from those shown.

This product allows you the convenience of a gradual payment plan. You can pay in two monthly installments.

Your satisfaction is guaranteed by PCS Stamps & Coins' guarantee of quality and excellent service. If you're not completely satisfied, return your product within 30 days for replacement or refund. All orders are subject to acceptance. With the price of gold near all-time highs, demand for historic 90% gold coins is greater than ever. Don't delay. Order today!

Note: Not made by Native Americans.