The Mysterious Gold "Stater" Coin from the First Century B.C.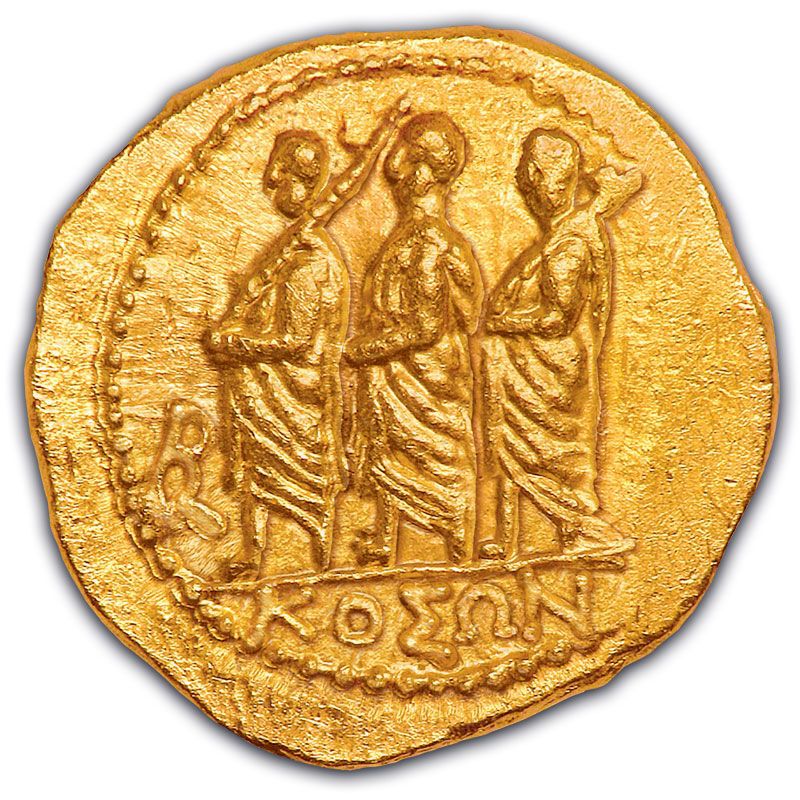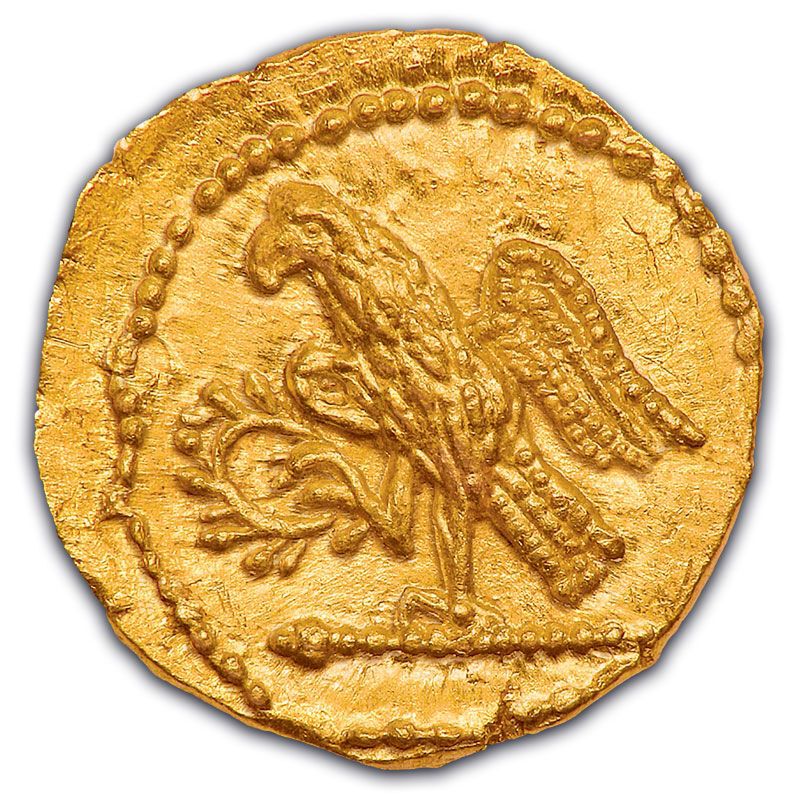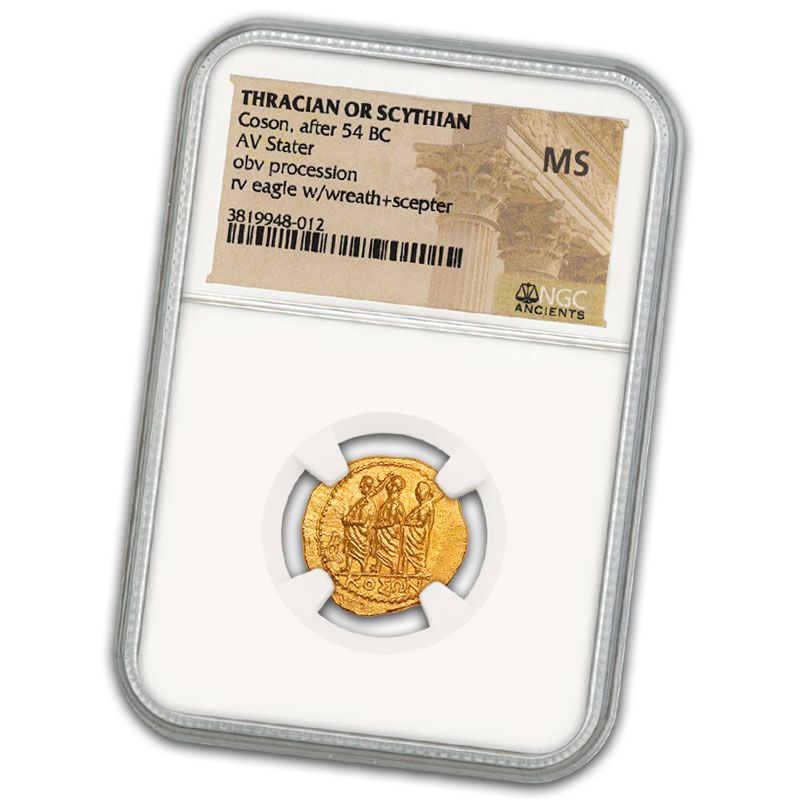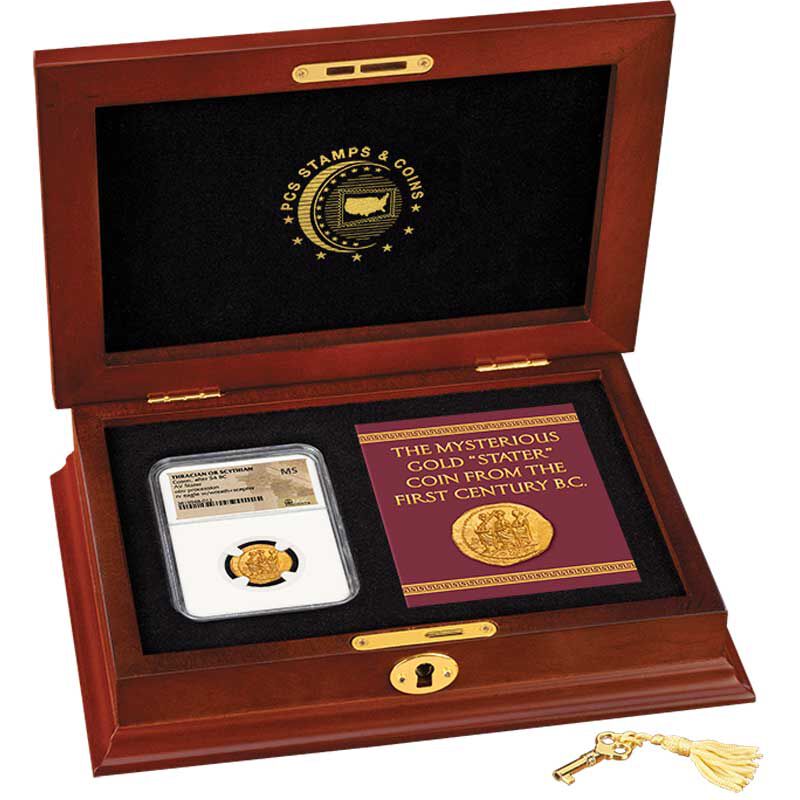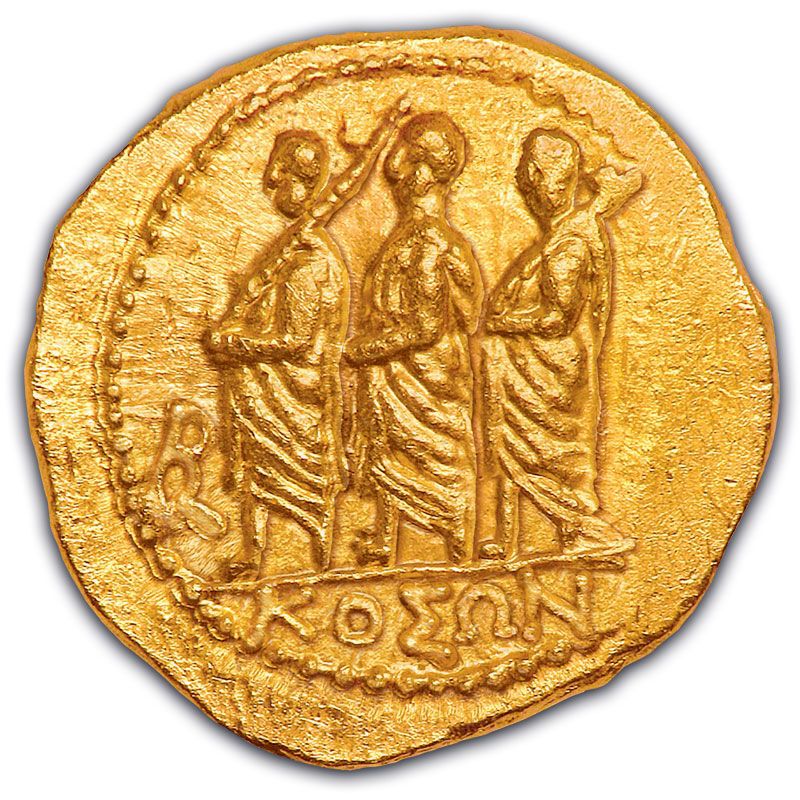 An ancient mint-state gold coin dating back 2,000 years...

Fewer than 50 available!

About 500 years ago, a mysterious gold coin was discovered in the Transylvania region of Romania in southern Europe. At the time, it was determined to be about 1,500 years old, with its origin unknown. Even today, it remains as mysterious as ever, though there is some scholarly consensus.

Many historians believe these were struck in Scythia (present-day Ukraine) or Thrace (present-day Greece), and that the inscription (KOSON) refers to a ruler — possibly King Cotiso, or a King Coson, who is otherwise unrecorded in history. Others speculate that these were struck under the orders of Brutus, the infamous principal assassin of Roman Emperor Julius Caesar, who also once served as a top official in the Roman Mint!

Hand-struck before the birth of Christ, each was minted by a skilled artisan, so no two coins are exactly alike. The front features three marching soldiers and the inscription KOSON—possibly denoting the issuing authority. The back features a spectacular eagle that may have influenced the design of early U.S. gold and silver coins.

Today, this antiquity remains one of the world's most mysterious, famous and sought-after ancient gold coins. Only a small number are known to exist, and PCS Stamps & Coins has acquired a limited quantity in exquisite uncirculated mint-state condition!
Show Less
Show More
Ships in 2-4 weeks.
$2,289
Payable in 2 monthly installments of $1,149
The coin you receive will:

• Be certified authentic by Numismatic Guaranty Corporation (NGC), one of the world's most trusted coin-grading services, as genuine mint-state (MS), or uncirculated.
• Be enhanced by a Collector's Guide that narrates in fascinating detail the story of this gold coin.
• Arrive in a deluxe wooden Display Chest that measures approximately 8" x 6" x 1¾".
• Be safeguarded for future generations in a sonically sealed clear plastic holder, so that both sides can be easily examined without fear of damage from dust, dirt and fingerprints.

This product allows you the convenience of a gradual payment plan. You can pay in two monthly installments.

Your satisfaction is guaranteed by PCS Stamps & Coins' guarantee of quality and excellent service. If you're not completely satisfied, return your product within 30 days for replacement or refund. All orders are subject to acceptance.