19th-Century Private-Issue Currency Sheet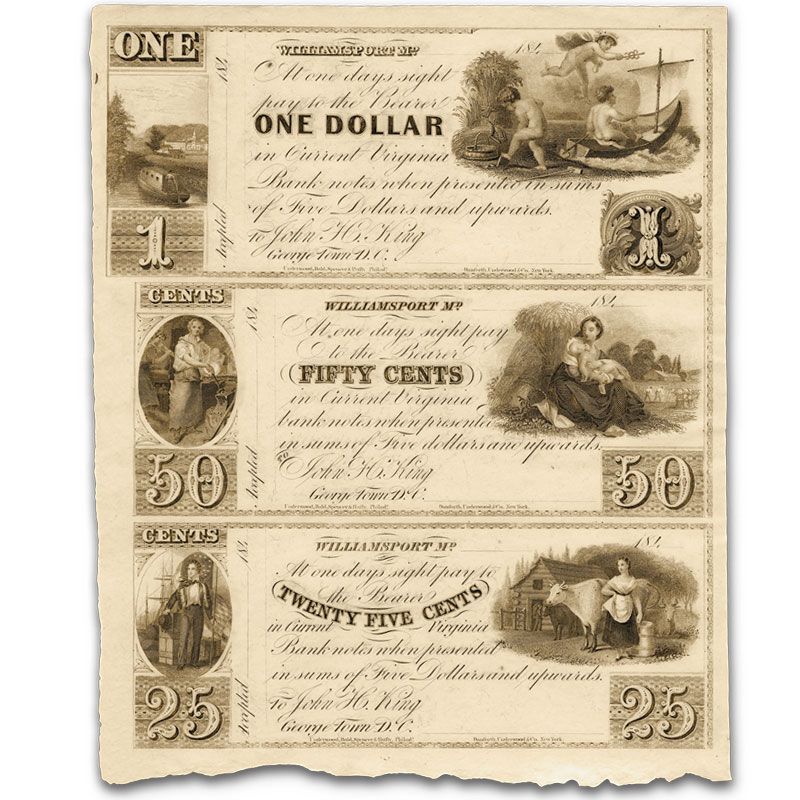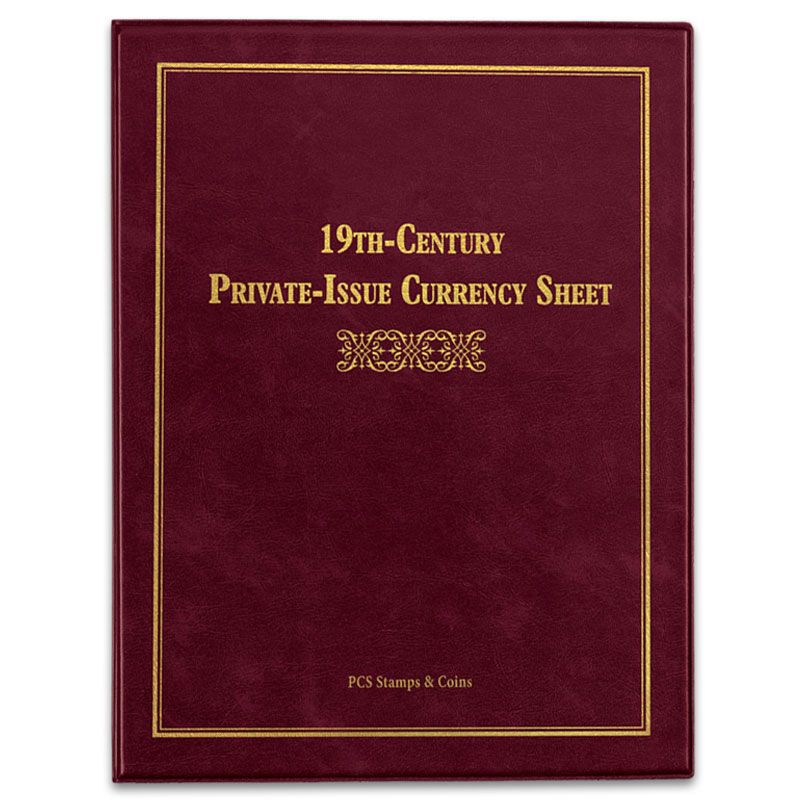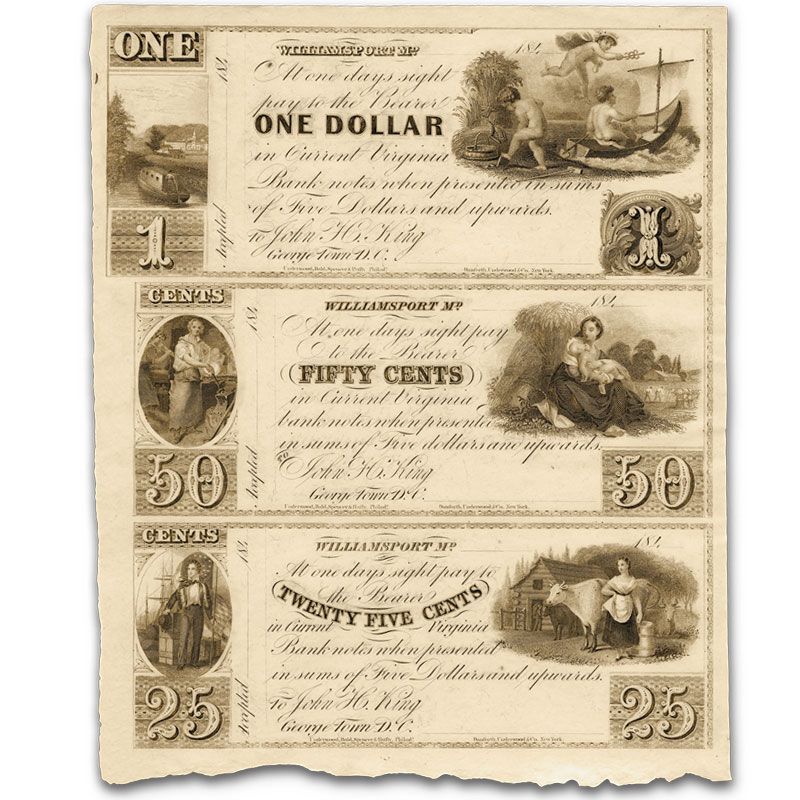 An uncut sheet of never-issued currency dating to the 1840's.

More than 160 years ago — before the Civil War and even before the federal government began issuing paper currency — coins were often so hard to find that banks and large companies sometimes produced their own "private" currency notes in denominations as small as 25¢ and up to $1 and more.

When the U.S. government authorized the first federal bank notes during the Civil War in 1861, these private-issue currency notes quickly vanished. Most private currency was redeemed and destroyed before the war ended in 1865, making it extremely hard to find even a single note today.

Remarkably, PCS discovered a small hoard of original uncut sheets of private-issue notes dating back to the 1840's. Now you can own one of these incredibly beautiful and historic sheets.
Show Less
Show More
Ships in 2-4 weeks.
$379
Payable in 3 monthly installments of $129
The three-note sheet you receive will:

• Be one of only 57 available from PCS Stamps & Coins.
• Measure approximately 6¾" wide x 8¼" tall.
• Feature steel engravings that reflect the history and culture of 1840's America, including the fashionable 1829 painting Pat Lyon at the Forge on the 50-cent note.
• Be displayed on a Collector Panel in an exclusive bonded-leather Collector's Folio.
• Include a second Panel with narrative containing captivating details about your notes and the era in which they were issued.
• Be in original never-issued condition, protectively encased in a crystal-clear sleeve that allows easy viewing while keeping it safe from dust, dirt and fingerprints.

This product allows you the convenience of a gradual payment plan. You can pay in three monthly installments.

Your satisfaction is guaranteed by PCS Stamps & Coins' guarantee of quality and excellent service. If you're not completely satisfied, return your product within 30 days for replacement or refund. All orders are subject to acceptance.