America's First Five-Dollar United States Note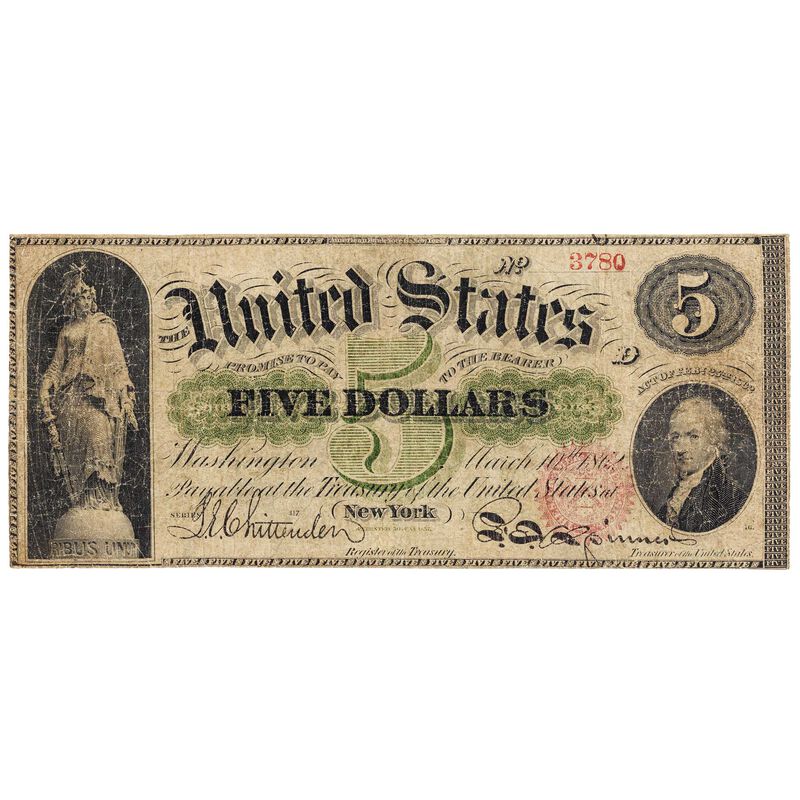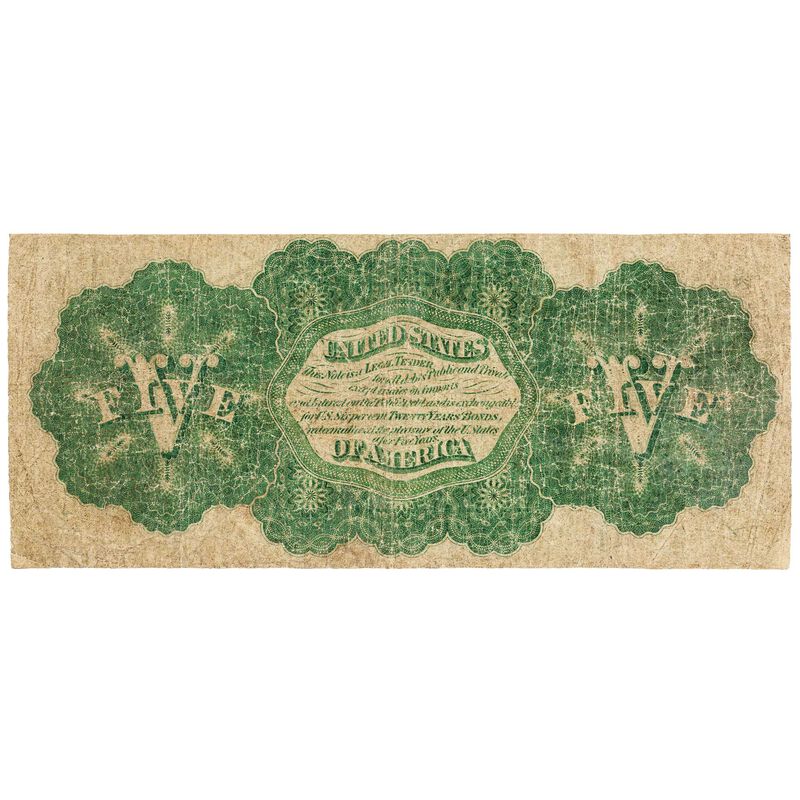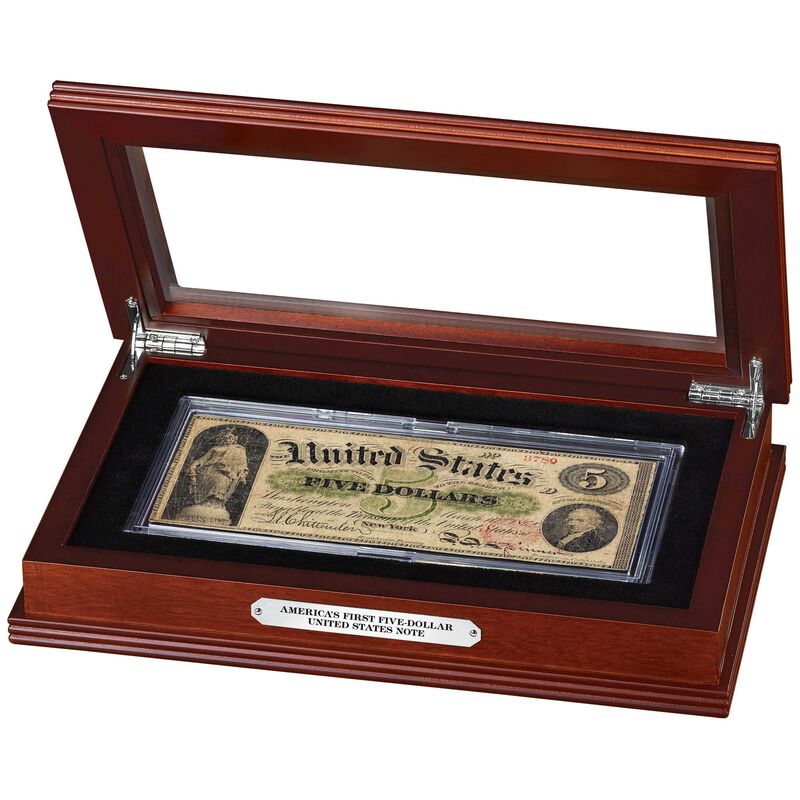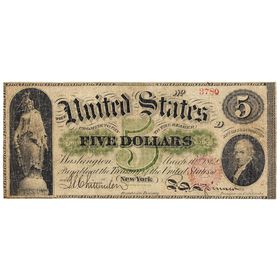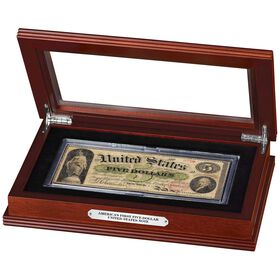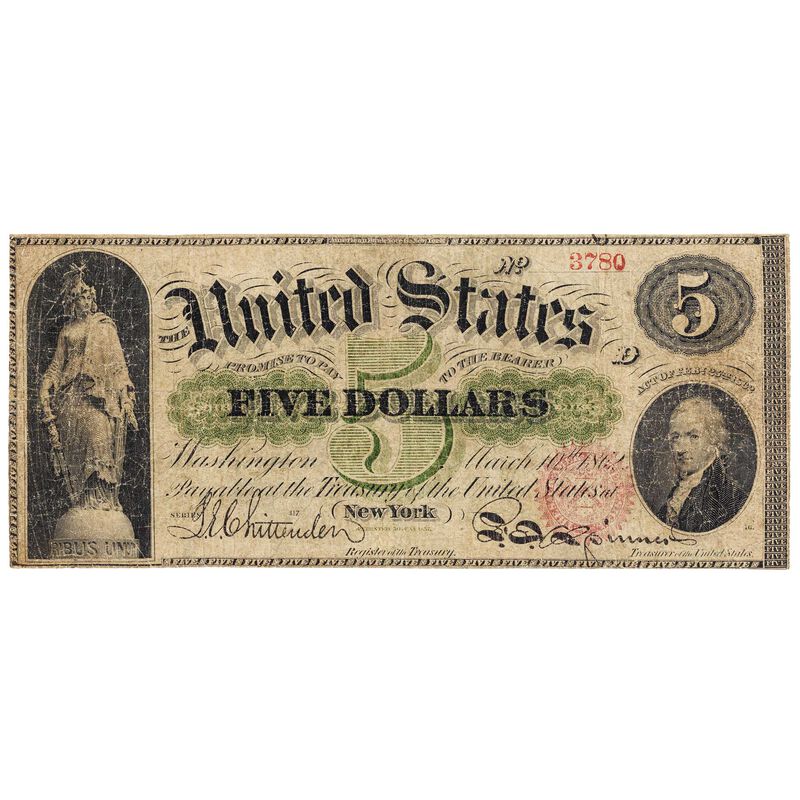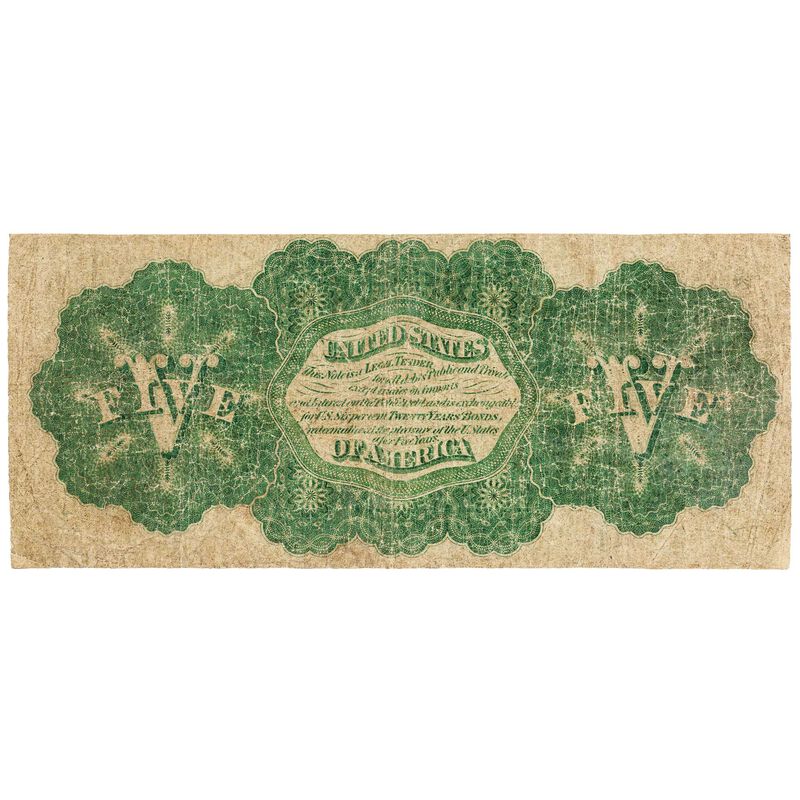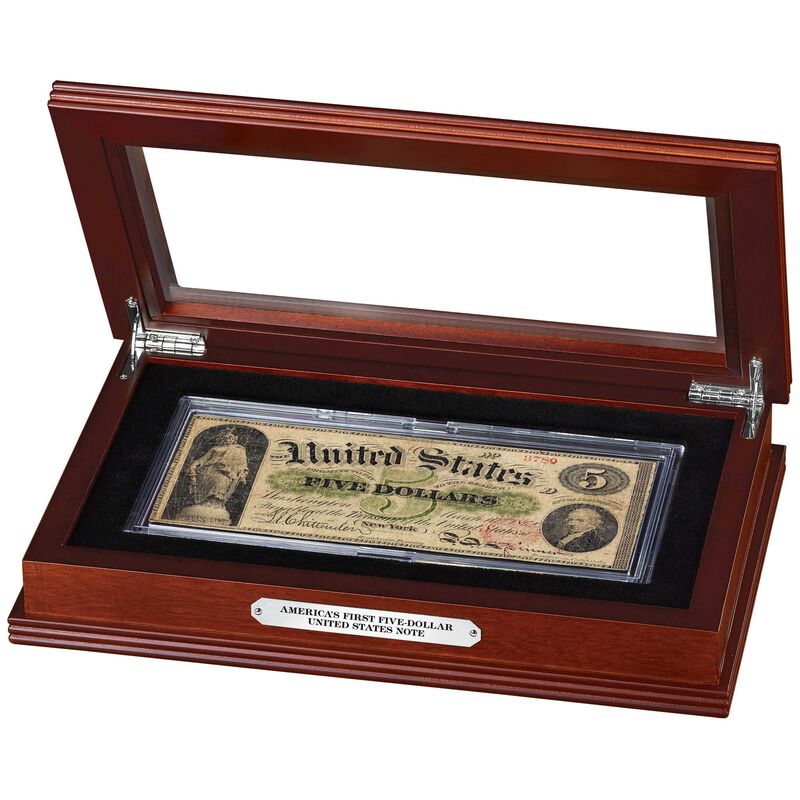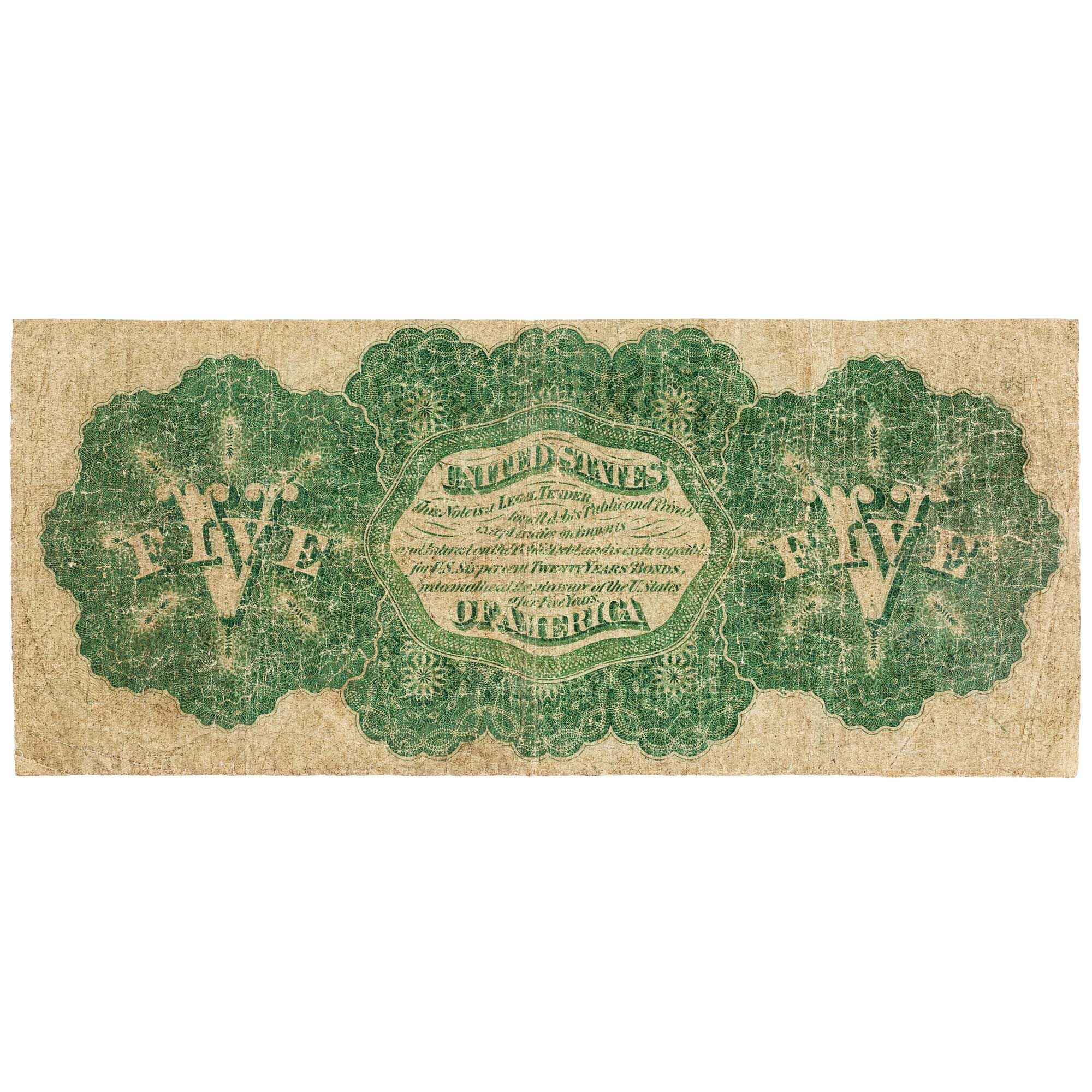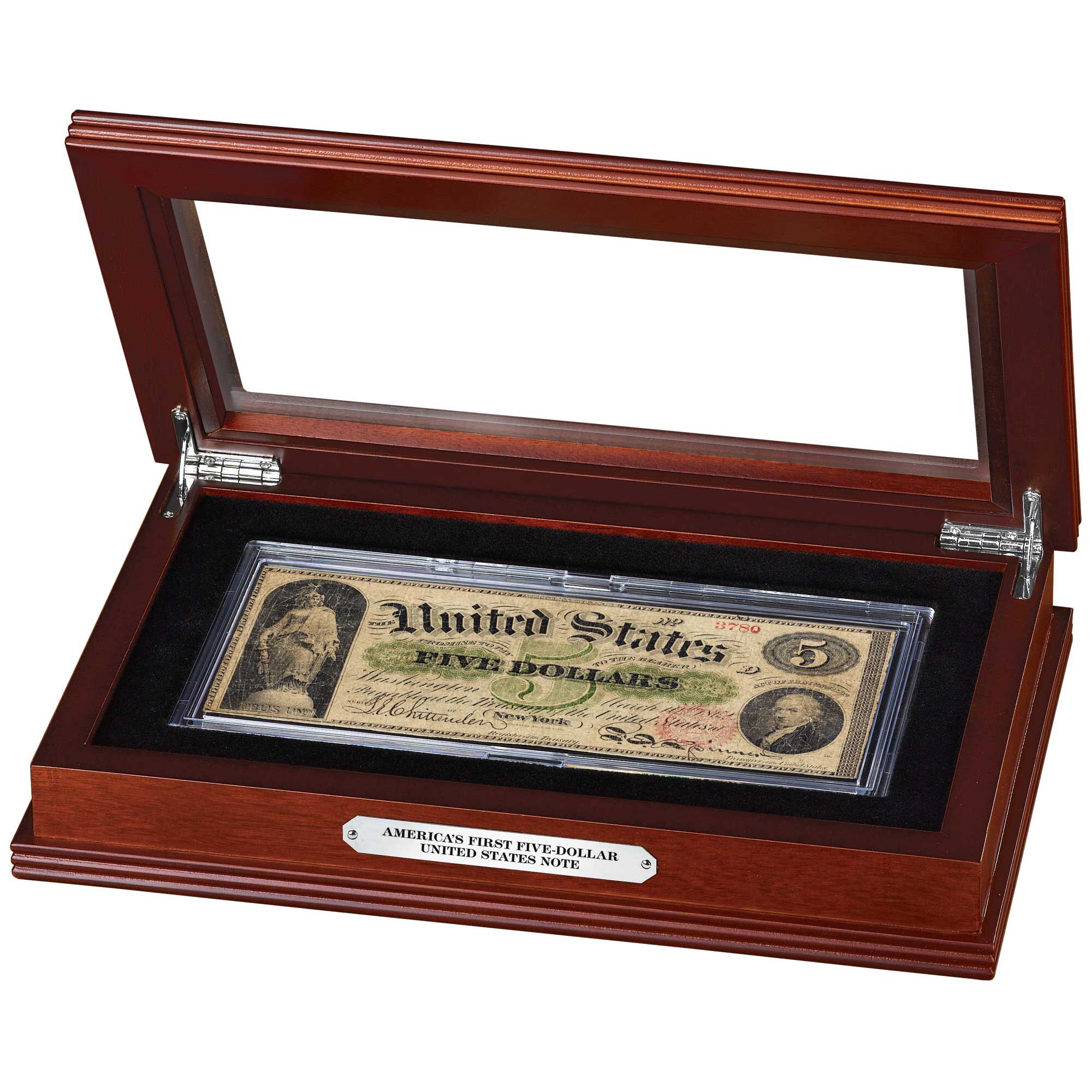 A Series of 1862 note first issued as emergency currency during the Civil War…
• Now more than 150 years old, this groundbreaking large-size bill, authorized by the Act of February 25, 1862, was the very first $5 United States Note issued.
• Featuring an image of the Freedom statue that sits atop the U.S. Capitol dome, along with a portrait of Alexander Hamilton on the front.
• Originally intended to be a temporary emergency currency, when the nearly bankrupt U.S. Treasury needed money to pay for wartime supplies and troops.
• Also known as a Legal Tender Note because of the wording on the back: "This note is a legal tender for all debts, public and private," on par with gold and silver coins.
• Presented in gently circulated condition, attractively encapsulated in a crystal-clear holder.
• Accompanied by a luxurious glass-topped Display Chest.
• Comes with an informative Collector Card, which recounts fascinating facts about this coveted bill and the time period during which it was issued.
• Guarantee of Satisfaction: Free returns for replacement or full refund.
Show Less
Show More
In stock. Ships in 1-2 weeks.
$1,299
Payable in 3 monthly installments of $436 (includes shipping)
This product allows the convenience of a gradual payment plan. It is payable in three equal, monthly, interest-free installments.
Please note: The exact appearance of the note you receive may vary from the images shown.
Your satisfaction is 100% guaranteed. You may return the product at our expense within 30 days for replacement or for a full refund. Orders are subject to acceptance.