America's Only Large Size $10 Gold Certificate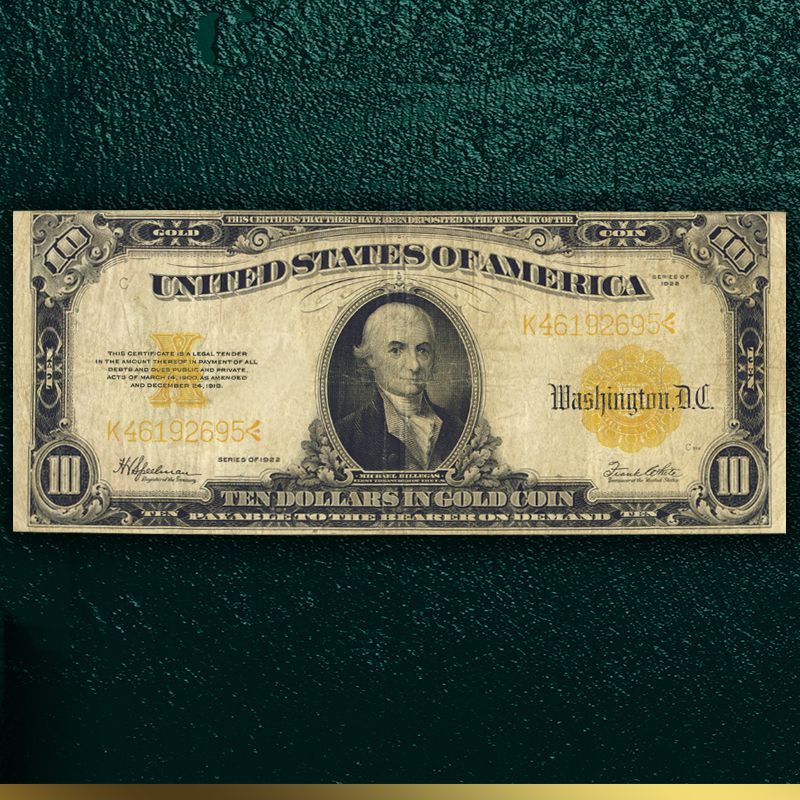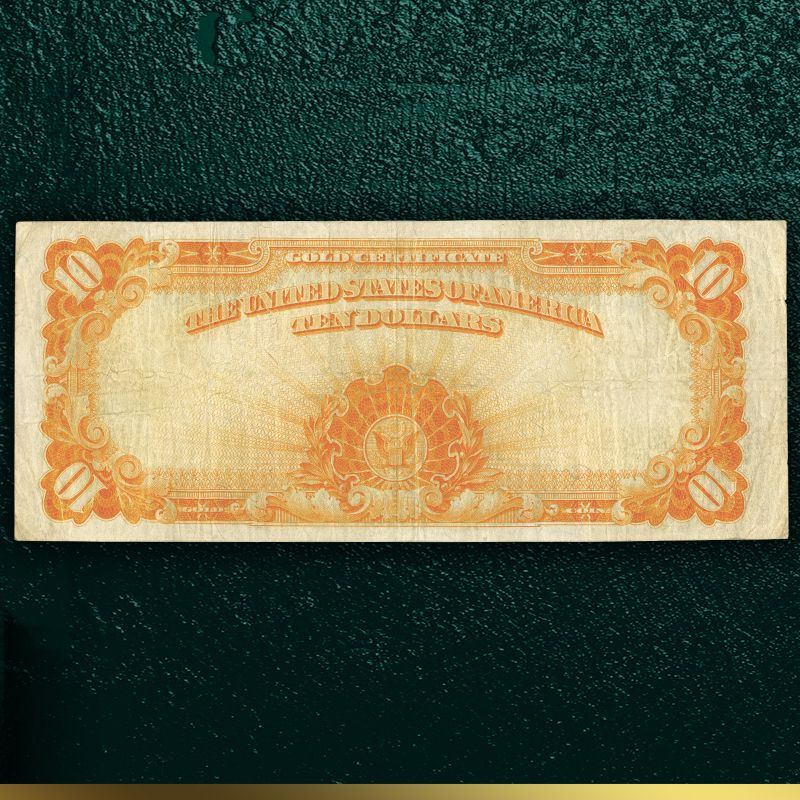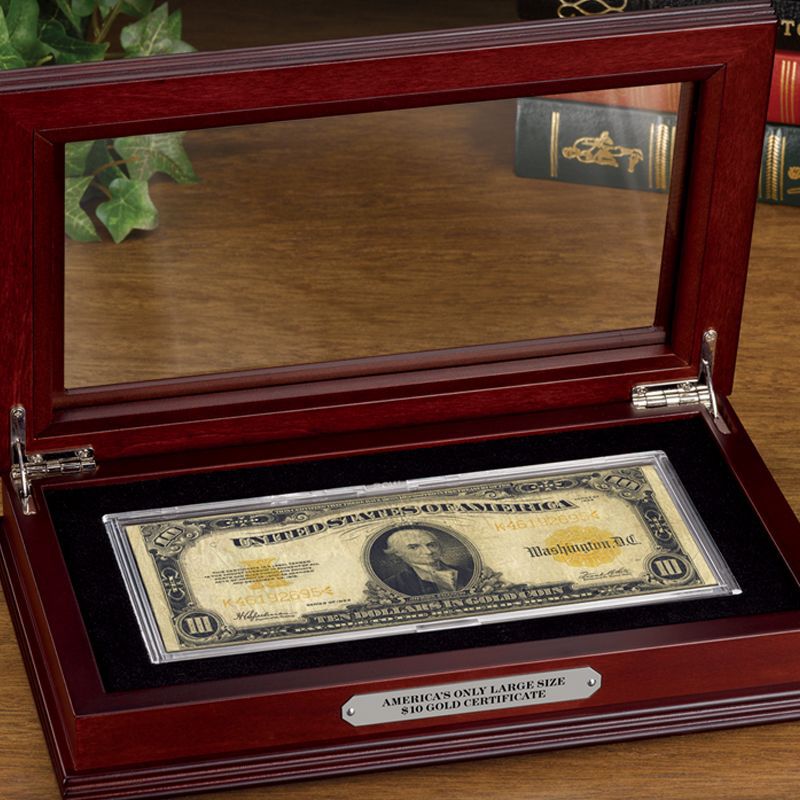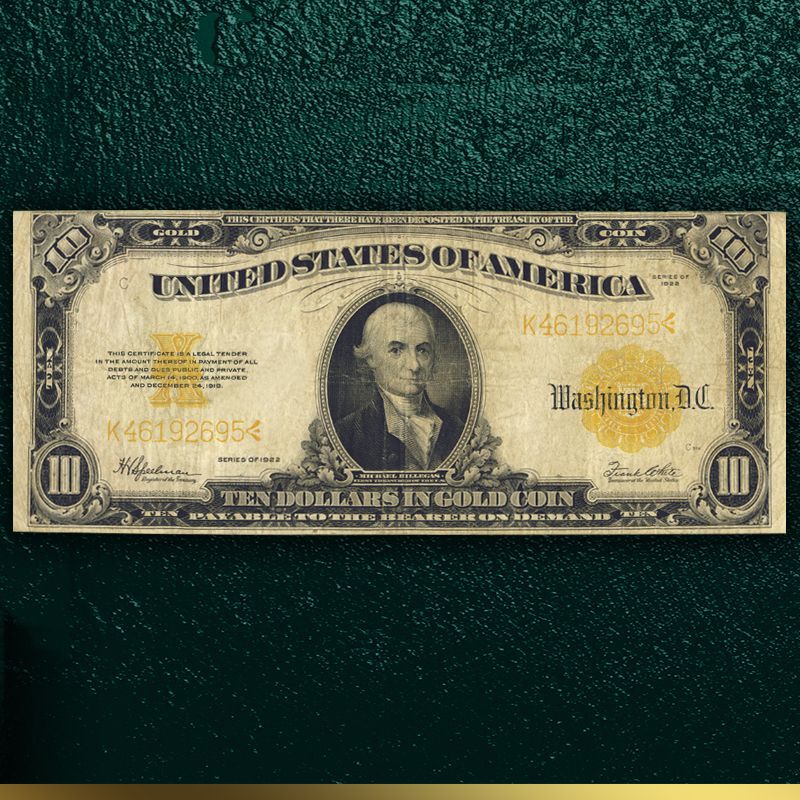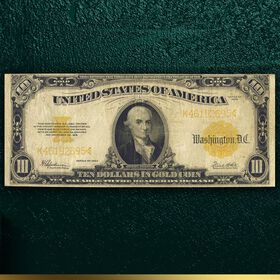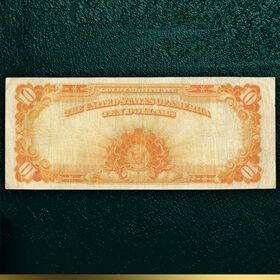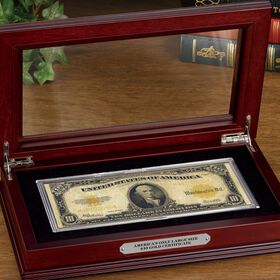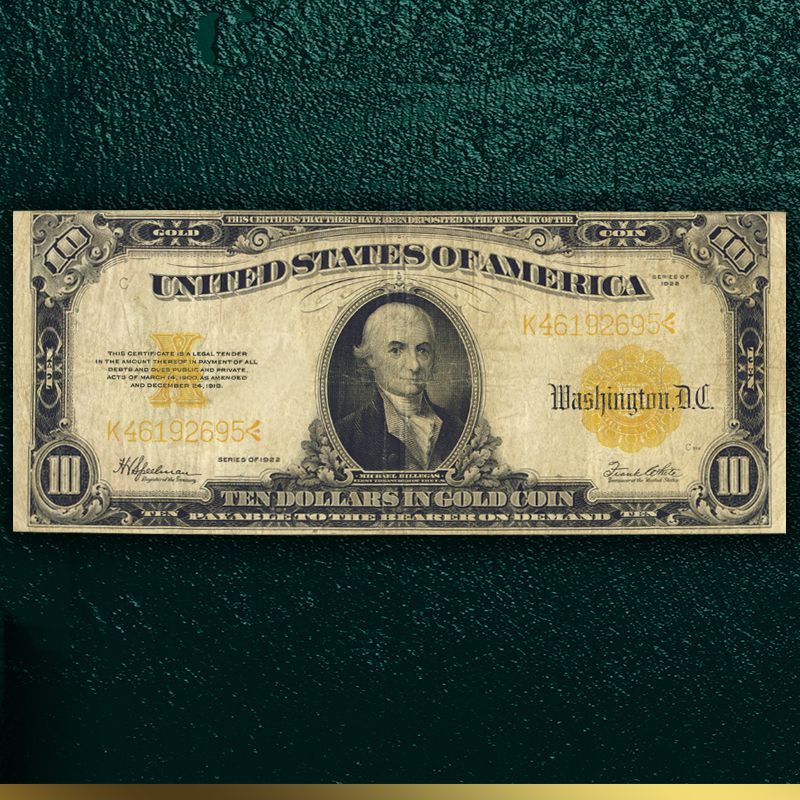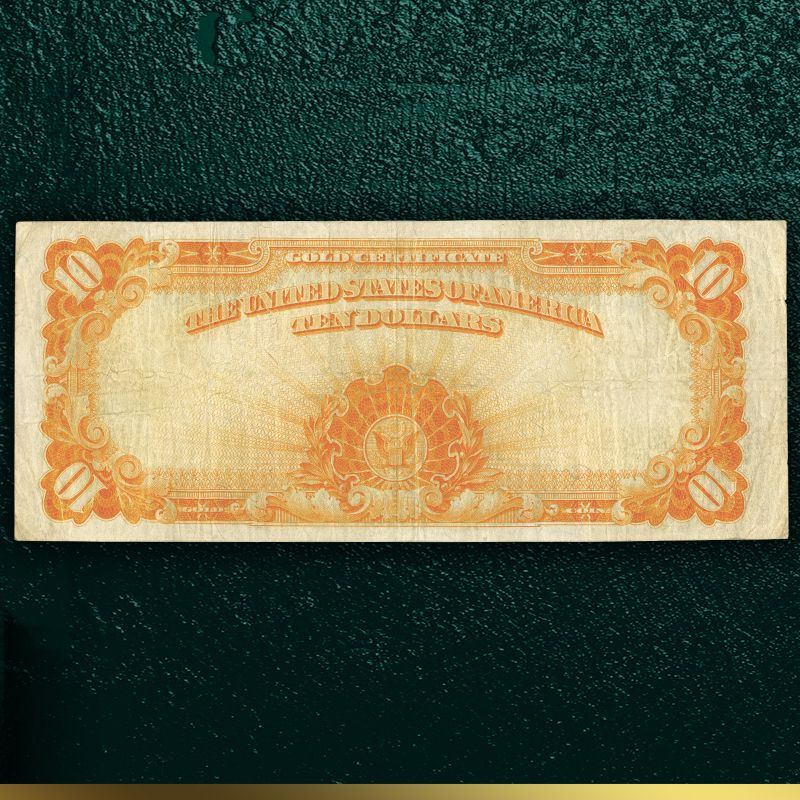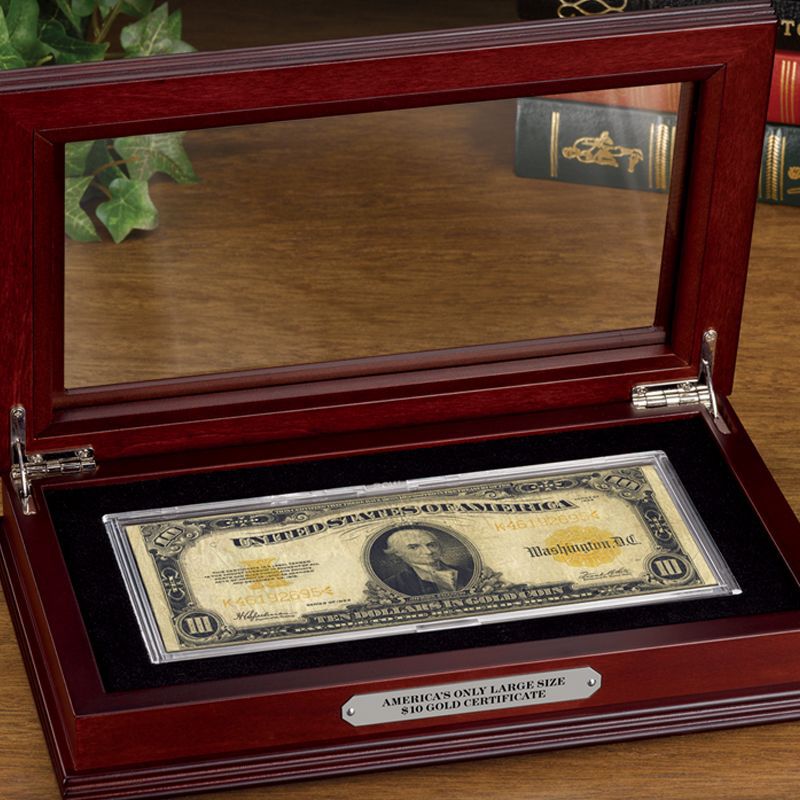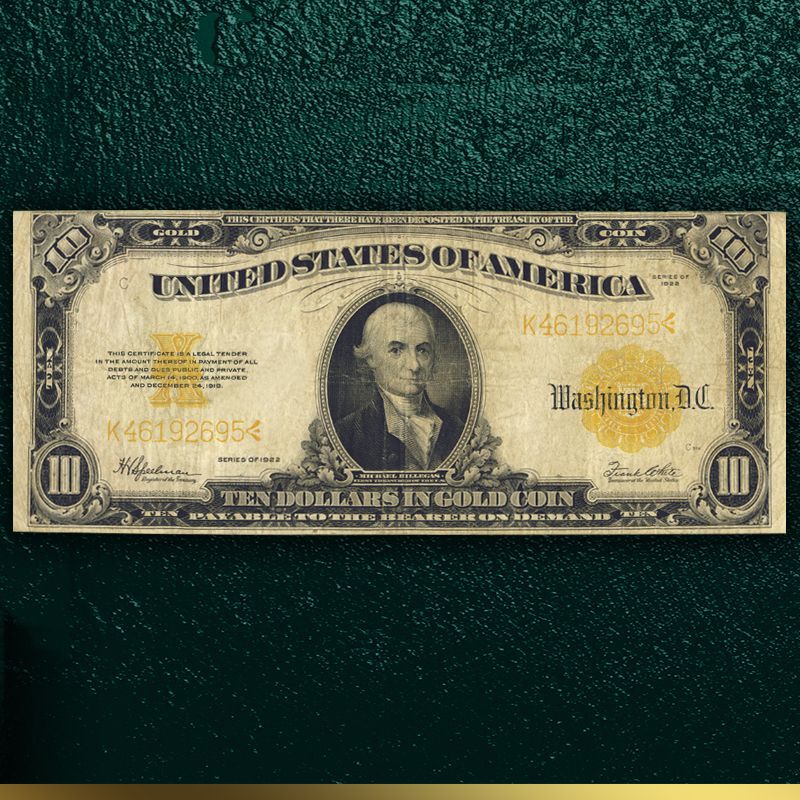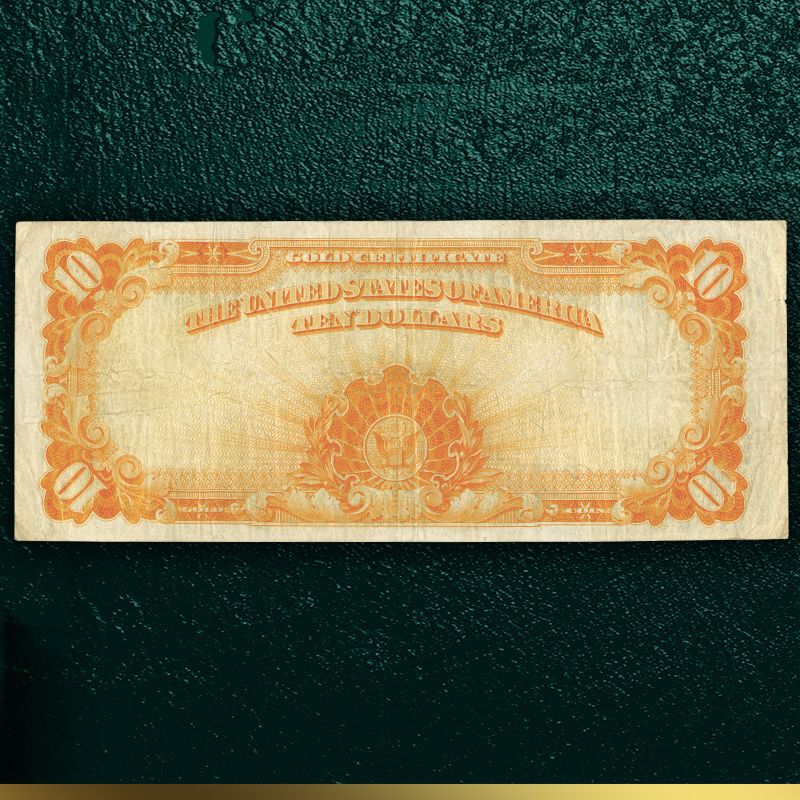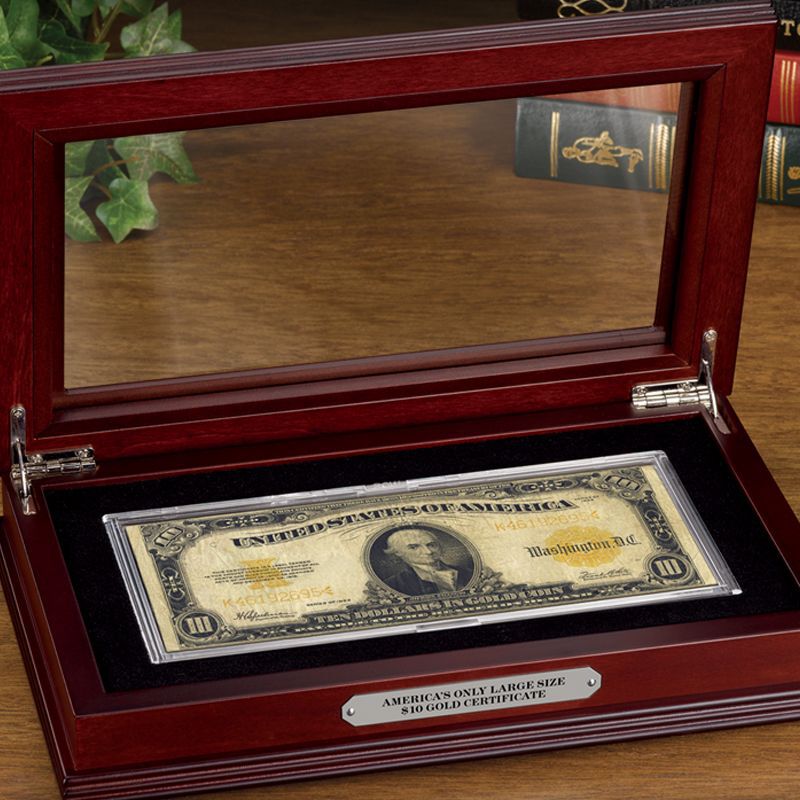 A rarely seen "Gold Back" certificate that was once illegal to own...

Few bills have more fascinating histories than America's only large size $10 Gold Certificate, which was illegal to own for more than 30 years! The U.S. Treasury had been issuing $20 to $10,000 Gold Certificates since 1865. In 1907, the first $10 "Gold Backs" came into being, but because hoarding gold was cited as worsening the Great Depression, the Gold Reserve Act of 1934 outlawed owning Gold Certificates of any denomination. Most were redeemed and destroyed, making them extremely scarce today.

This $10 Gold Certificate, more than 85 years old:

Was once redeemable for actual gold, and is half an inch taller and more than an inch longer than today's bills — making it even more attractive to collectors.
Features rich gold serial numbers, a gold seal and distinctive black ink on the front that dramatically enhance its extraordinary beauty.
Is the only bill to feature a portrait of the first U.S. Treasurer, Michael Hillegas.
Is presented in gently circulated condition, protectively encapsulated in a crystal-clear currency holder that allows easy, risk-free viewing of both sides.
Show Less
Show More
In stock. Ships in 1-2 weeks.
$519
Payable in 3 monthly installments of $176
You will receive a luxurious custom-designed wooden Display Case with glass top, measuring 11.1" x 7" x 1.9", together with a specially prepared Collector's Card detailing the historical significance of the Gold Certificate.
This product allows you the convenience of a gradual payment plan. You can pay in three monthly installments.
Your satisfaction is 100% guaranteed. You may return your product within 30 days for replacement or for a full refund.
Reservations are subject to acceptance.