First U.S. One-Dollar Bill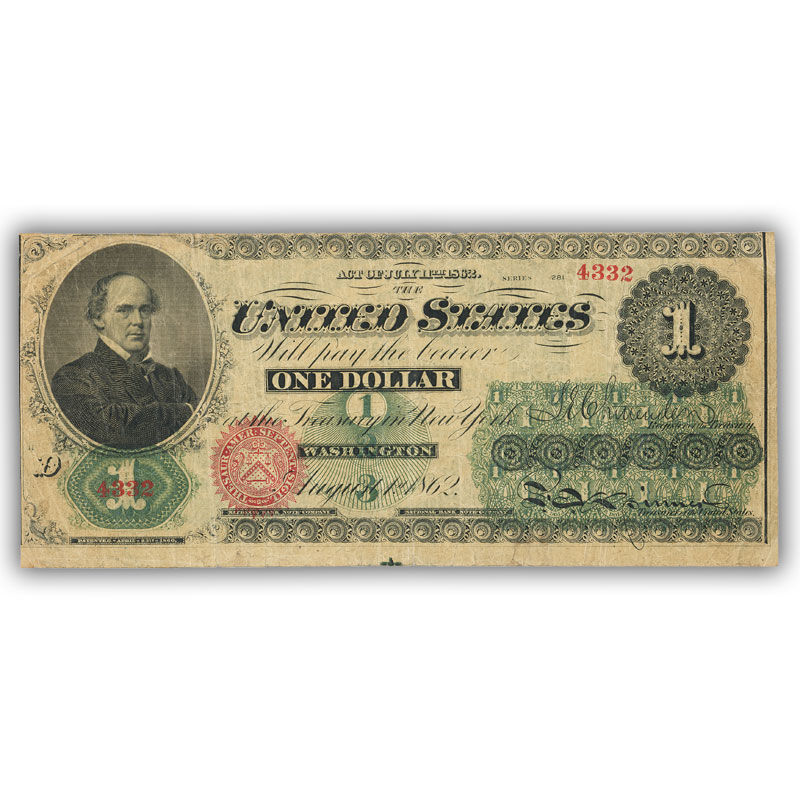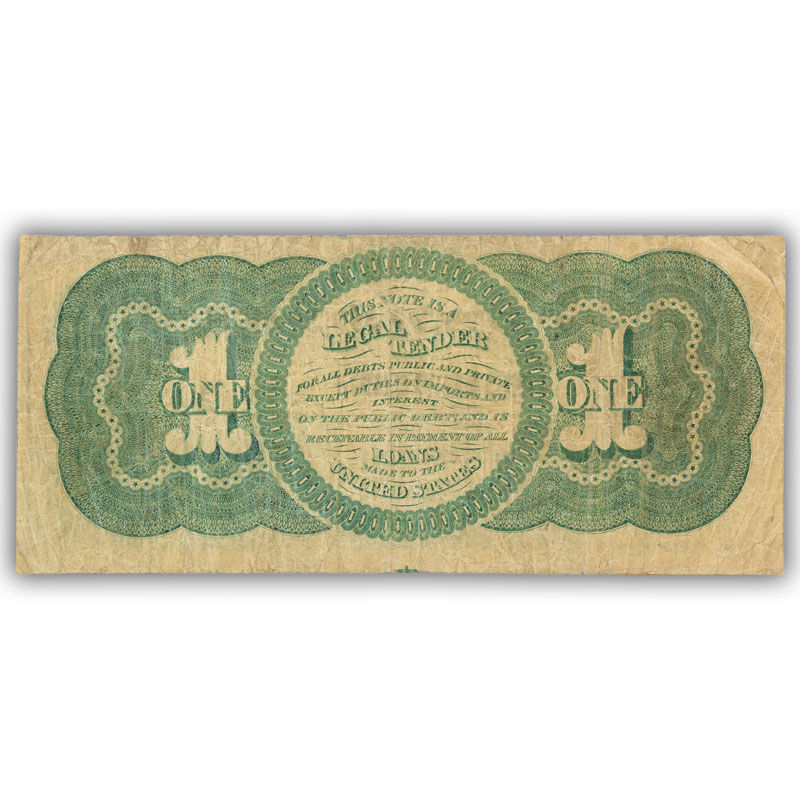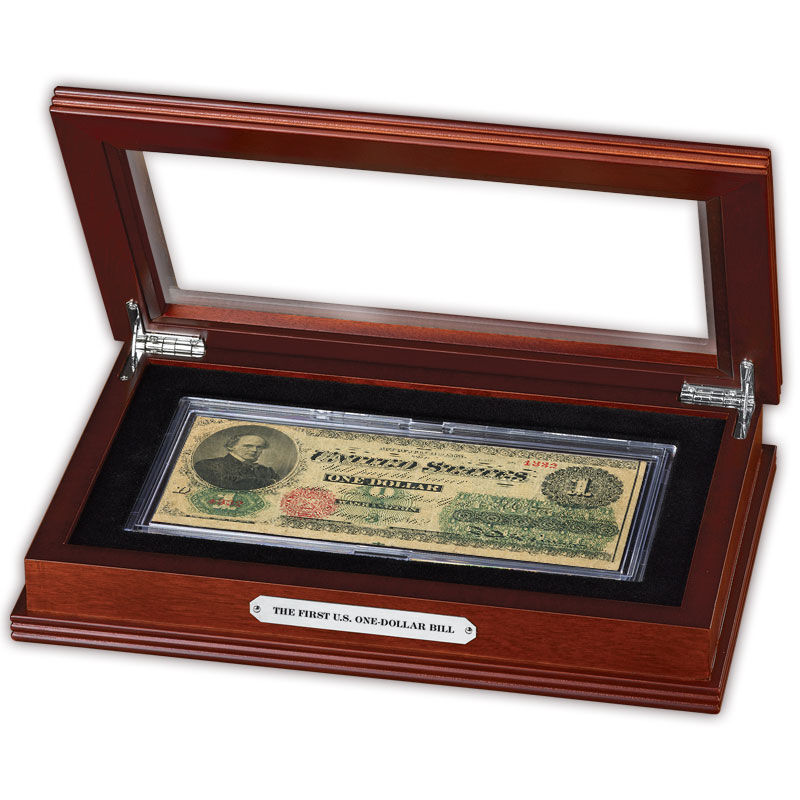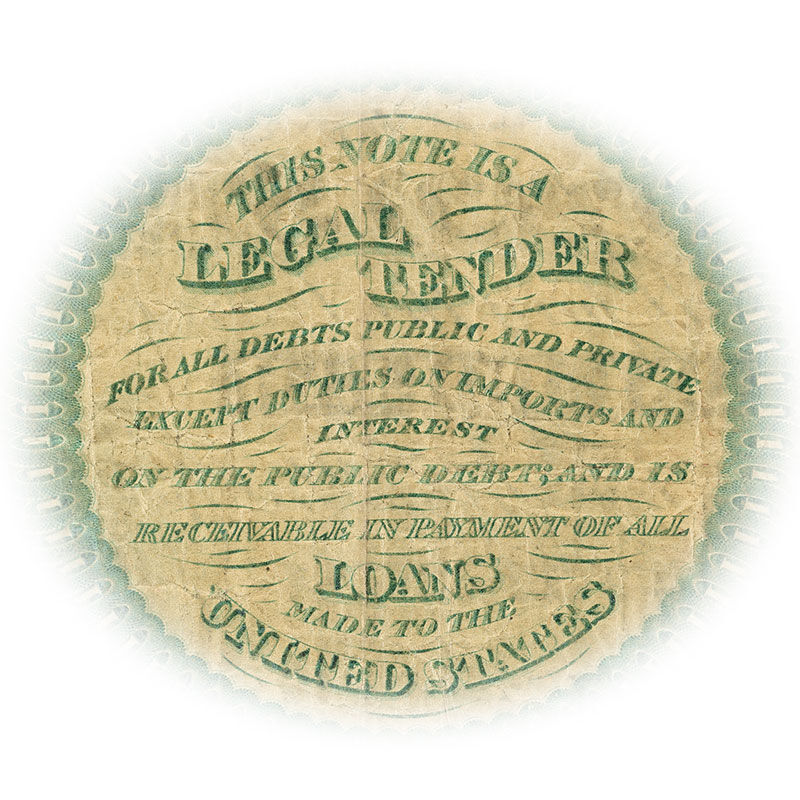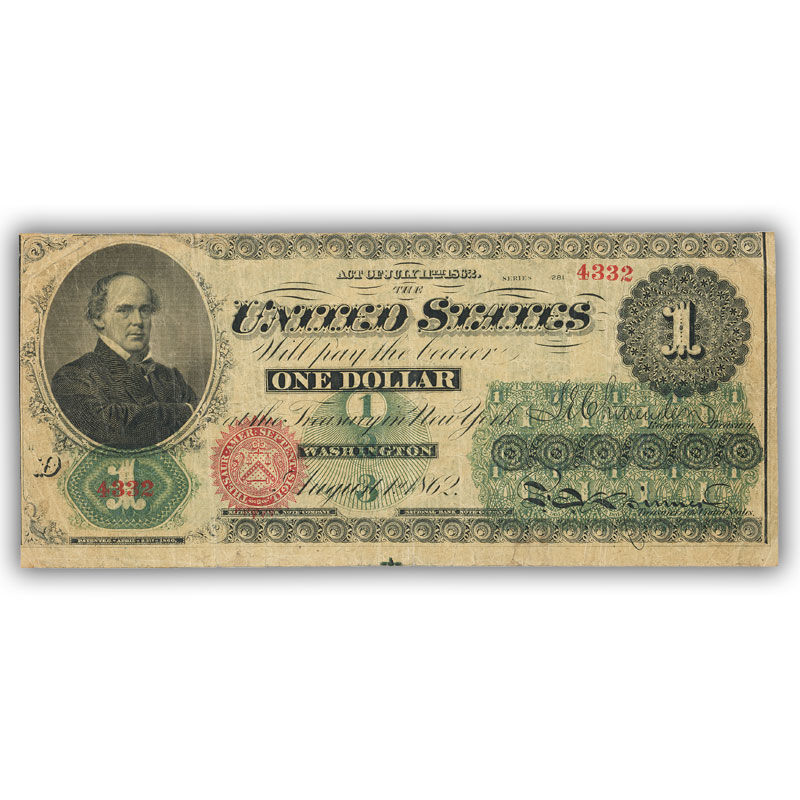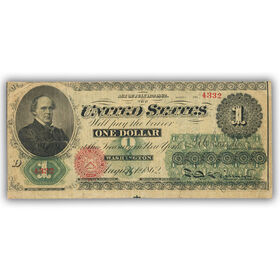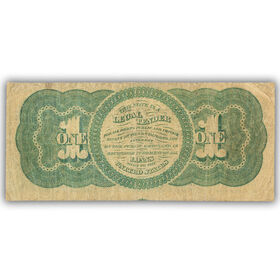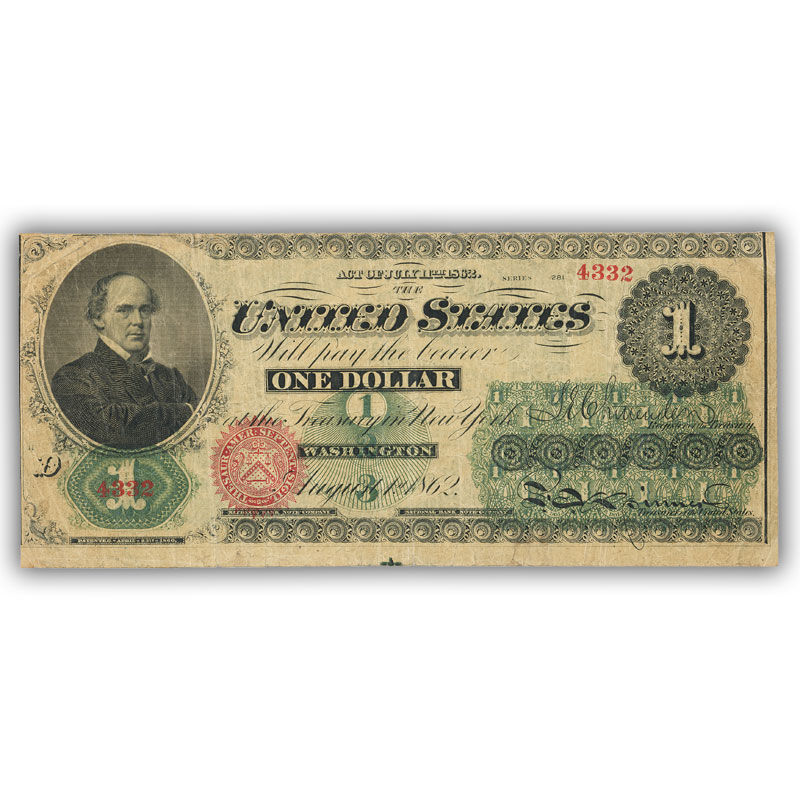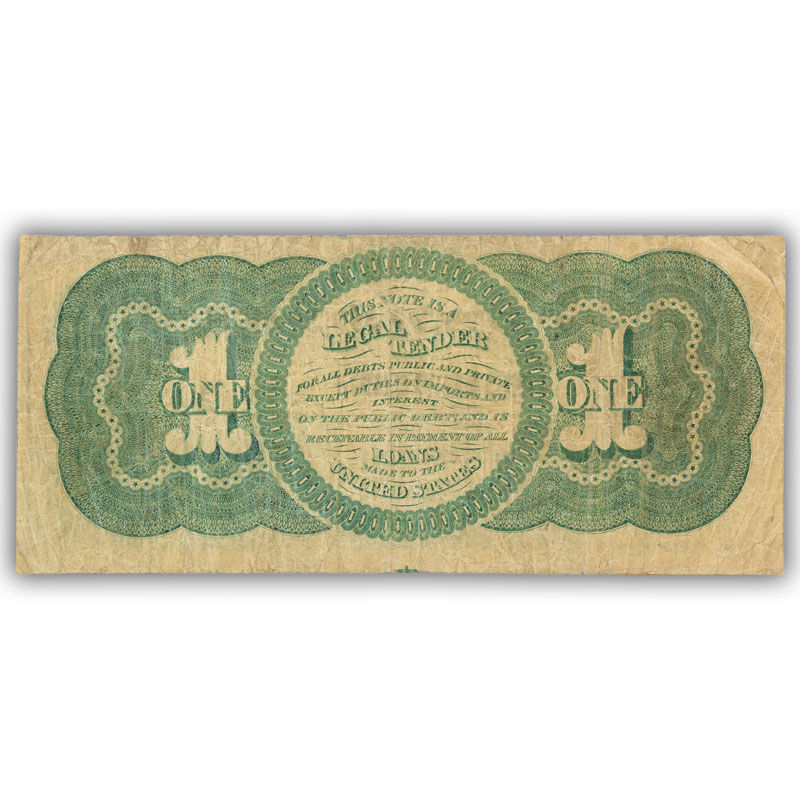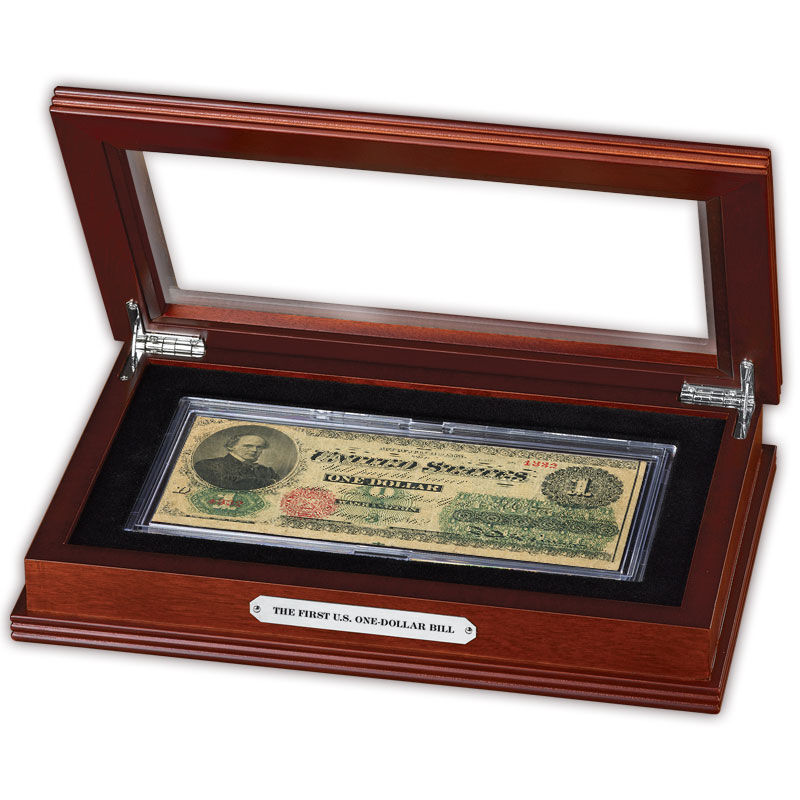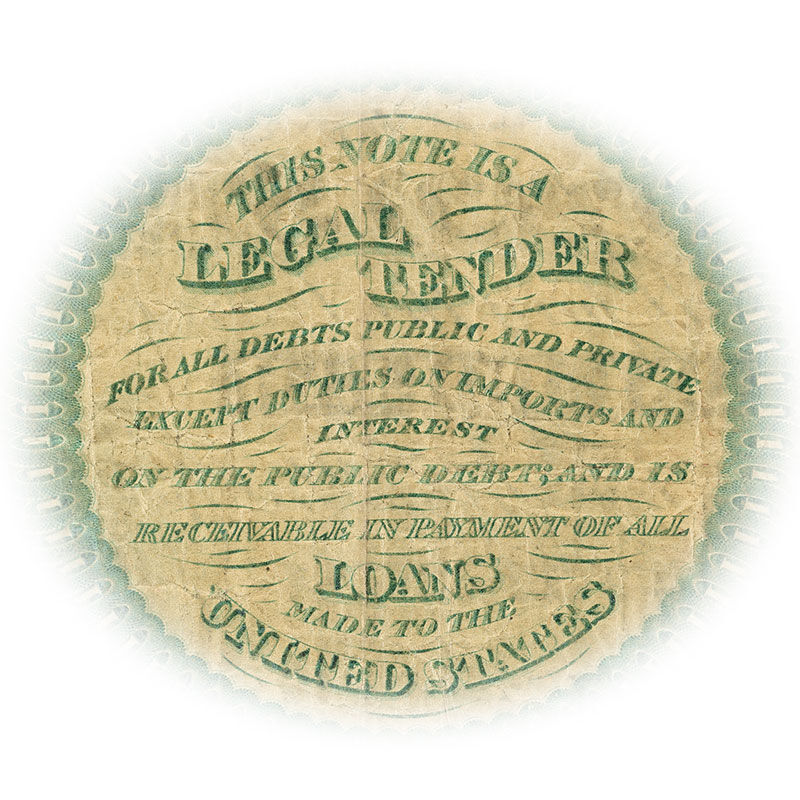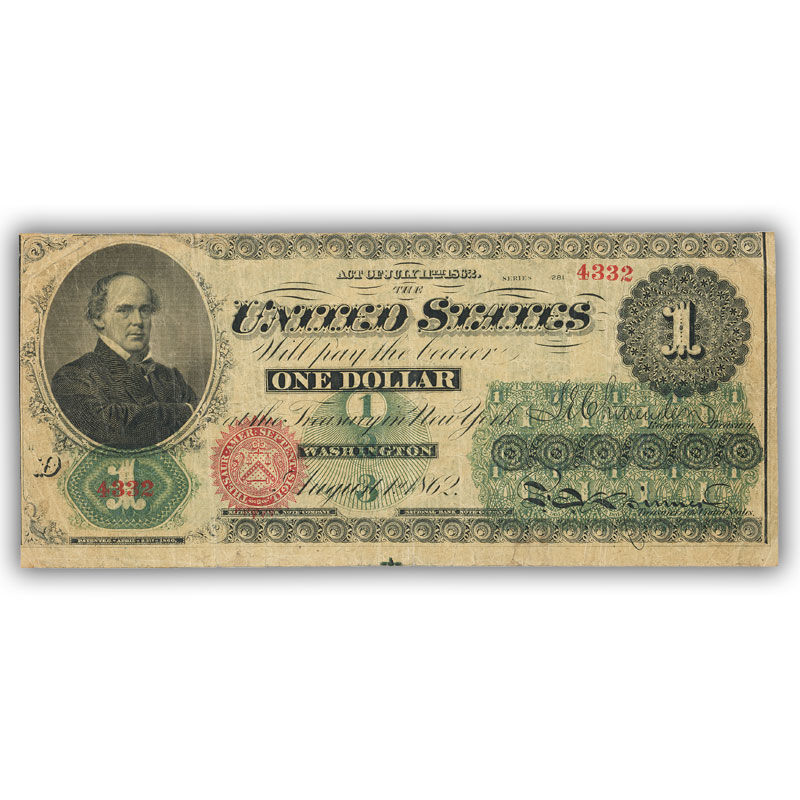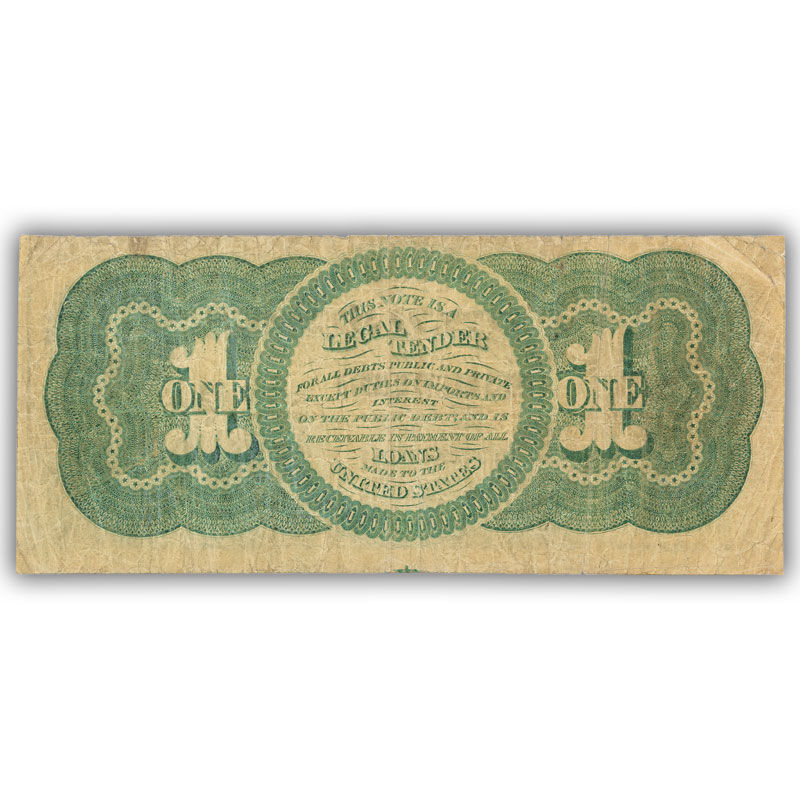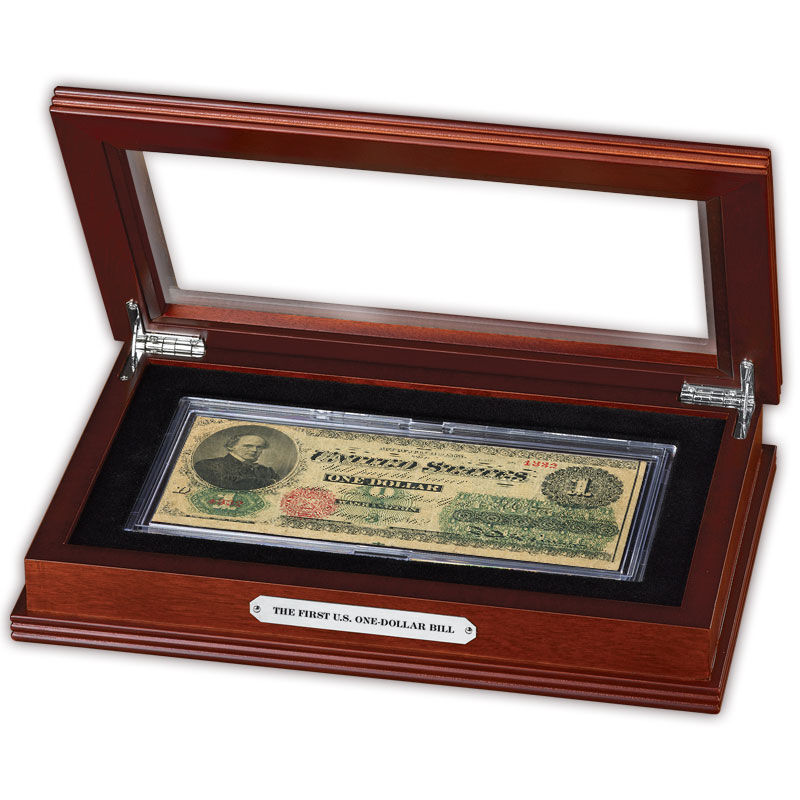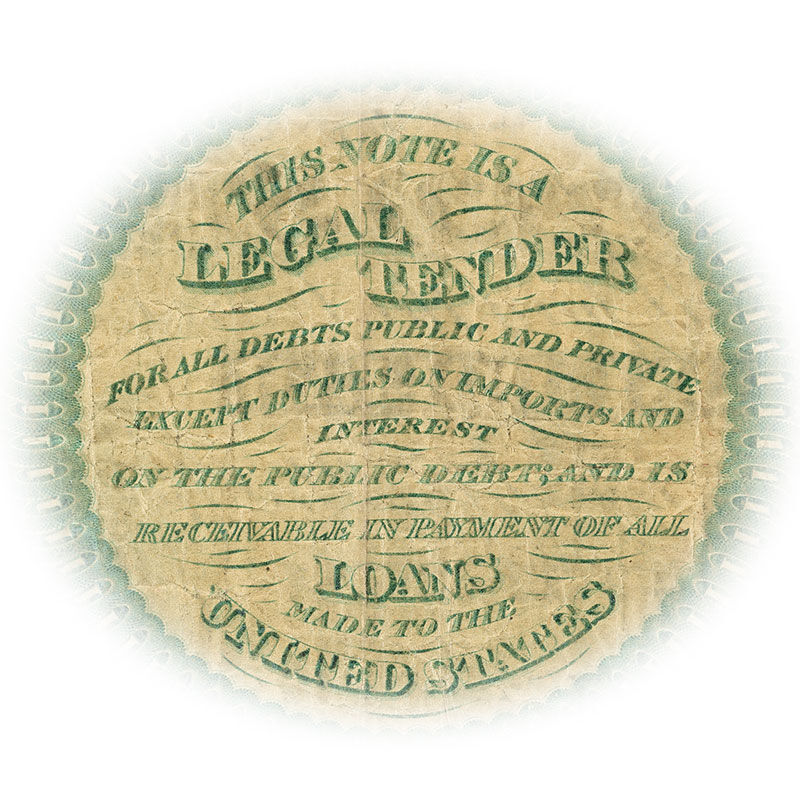 First issued more than 150 years ago during the Civil War...

When the Civil War began in 1861, President Abraham Lincoln's government found itself in a predicament. It did not have enough money to finance the war — so in 1862 it issued an emergency series of paper money known as United States Notes, including the very first $1 bill in U.S. history. It was also known as a Legal Tender Note, because of the U.S. government's guarantee on the back that "This note is a legal tender."

Issued in the large "horse blanket" size that is about 50 percent bigger than today's currency, the Series of 1862 $1 United States Note has been out of circulation since the Civil War era. Remarkably, PCS Stamps & Coins has acquired an extremely limited quantity of this landmark in U.S. currency history.
Show Less
Show More
In stock. Ships in 1-2 weeks.
$979
Payable in 3 monthly installments of $329
The note you receive will:

• Bear a portrait of Salmon P. Chase, who was secretary of the U.S. Treasury when this note was first issued, on the front; the back was printed in green, giving rise to the nickname "greenback."
• Be enhanced by an informative Collector's Card, which recounts the fascinating history of this historic one-dollar bill.
• Feature a brilliant red U.S. Treasury seal and red serial numbers, unlike the green ones found on modern bills, plus beautifully intricate and ornate patterns, created by the nation's leading craftsmen to deter counterfeiters.
• Arrive in a glass-topped wooden Display Chest that measures approximately 11" x 7" x 8¼" (closed).
• Be presented in gently circulated condition and attractively encapsulated in a crystal-clear holder, so that both sides can be safely examined without fear of damage from dust, dirt and fingerprints.

This product allows you the convenience of a gradual payment plan. You can pay in three monthly installments.

Your satisfaction is guaranteed by PCS Stamps & Coins' guarantee of quality and excellent service. If you're not completely satisfied, return your product within 30 days for replacement or refund. All orders are subject to acceptance.