Silver Liberty Trade Dollars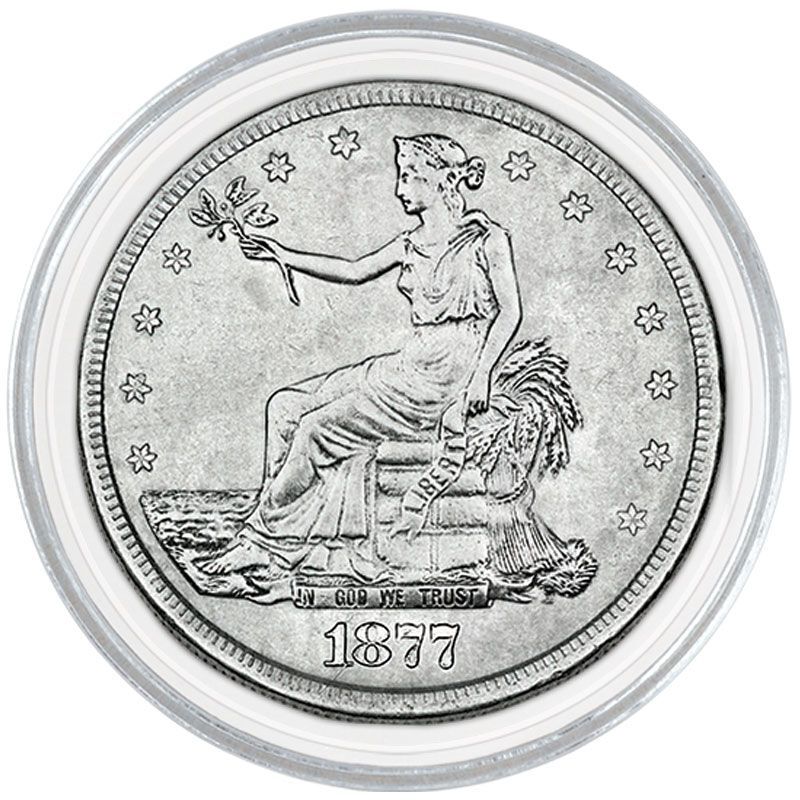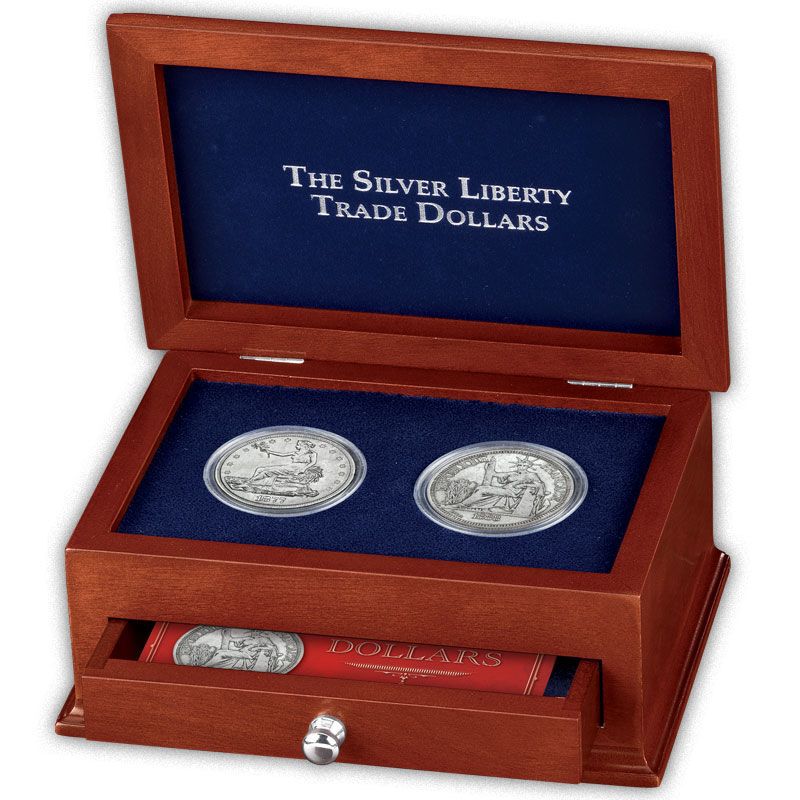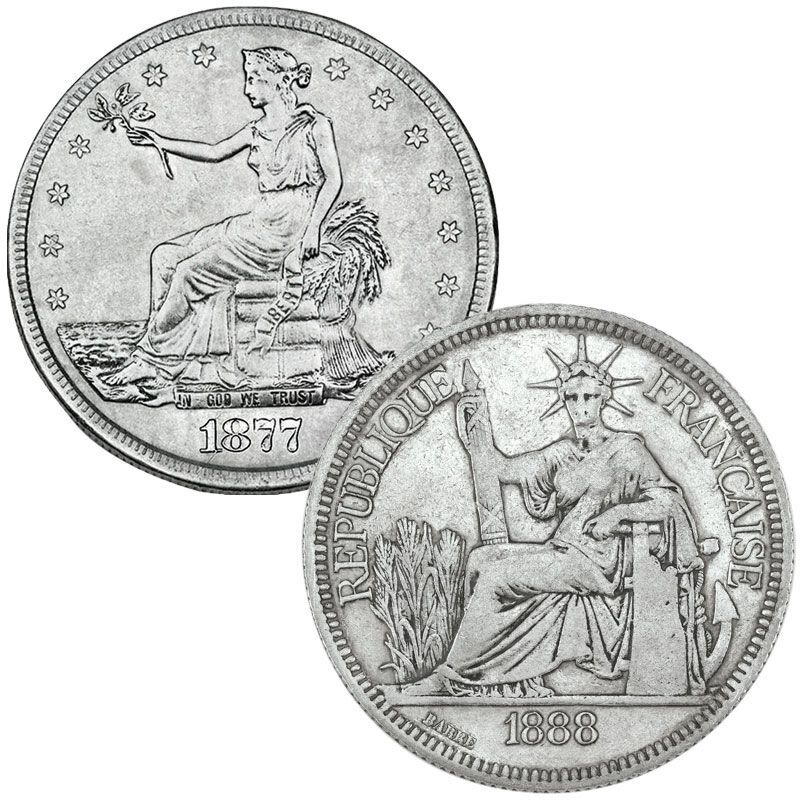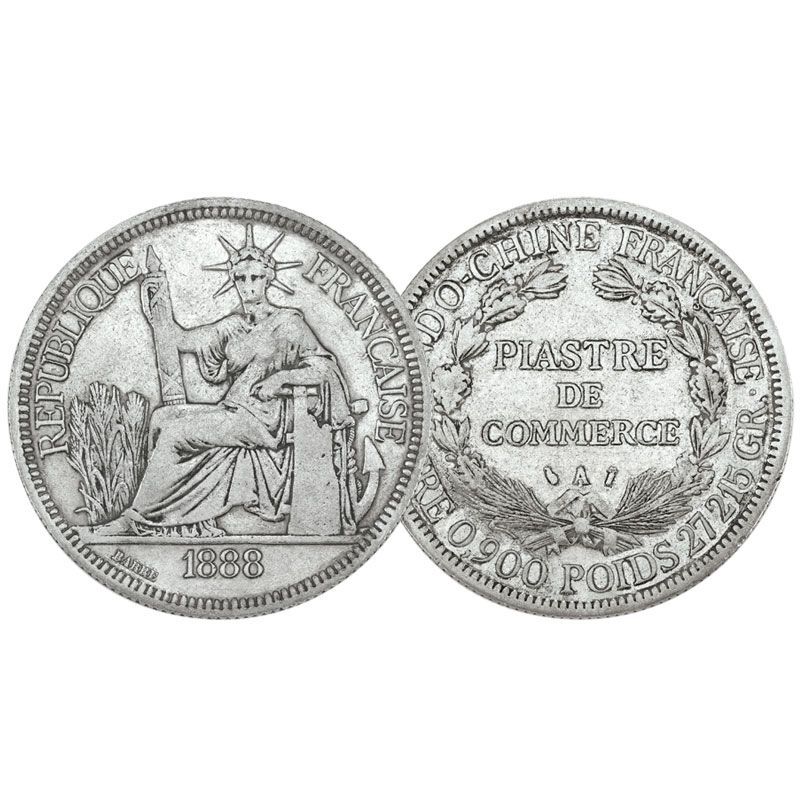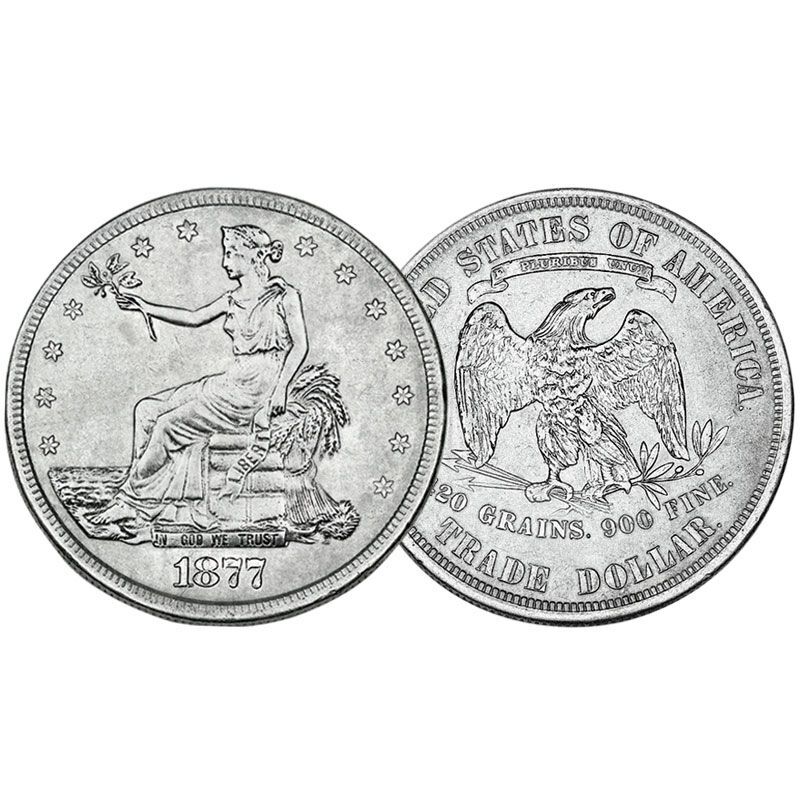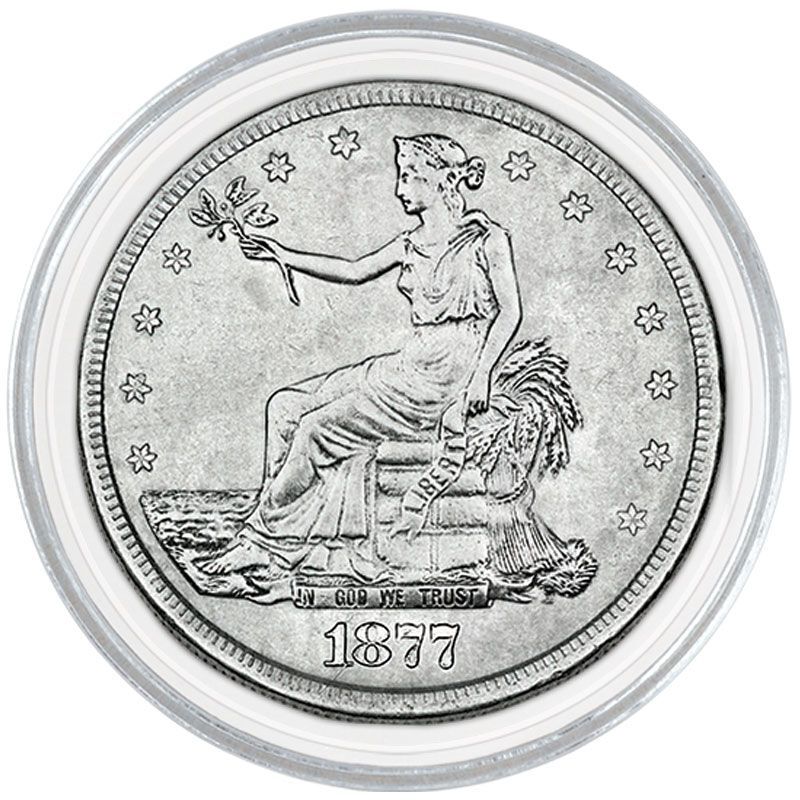 Rarely seen coins not minted since 1878...

More than 140 years ago in 1873, the United States Mint introduced an impressive silver dollar that revolutionized world trade — yet it's rarely seen, even by silver-dollar collectors. The last coins were made for circulation in 1878, and most Americans are unaware that America's "lost" silver dollars even existed.

Known as the Trade Dollar, it was the largest U.S. silver coin of the 1800's…and it even inspired a similar silver dollar issued by France, featuring a version of Lady Liberty strikingly similar to the Statue of Liberty! Now this remarkable set, available exclusively from PCS Stamps & Coins, brings together both of these historic silver dollars.
Show Less
Show More
Ships in 2-4 weeks.
$538
Payable in 3 monthly installments of $182
The coins you receive will:

• Contain more than three-quarters of an ounce of pure silver in each coin.
• Be enhanced by an expertly written Collector's Guide that provides fascinating details about the U.S. Trade Dollar and the French Piastre de Commerce.
• Have miraculously escaped being worn out and damaged in circulation, or melted down for their precious silver bullion, leaving just a fraction for collectors.
• Arrive in a luxurious wooden Display Chest that measures 6½" x 4½" x 2¾".
• Be presented in gently circulated condition, due to their age and scarcity, with all major design details clearly visible on both sides, and protected in crystal-clear capsules.
• Please note: the years of issue of the coins you receive may vary from the years on the coins shown.

This product allows you the convenience of a gradual payment plan. You can pay in three monthly installments.

Your satisfaction is guaranteed by PCS Stamps & Coins' guarantee of quality and excellent service. If you're not completely satisfied, return your product within 30 days for replacement or refund. All orders are subject to acceptance.