The Black Eagle One Dollar Silver Certificate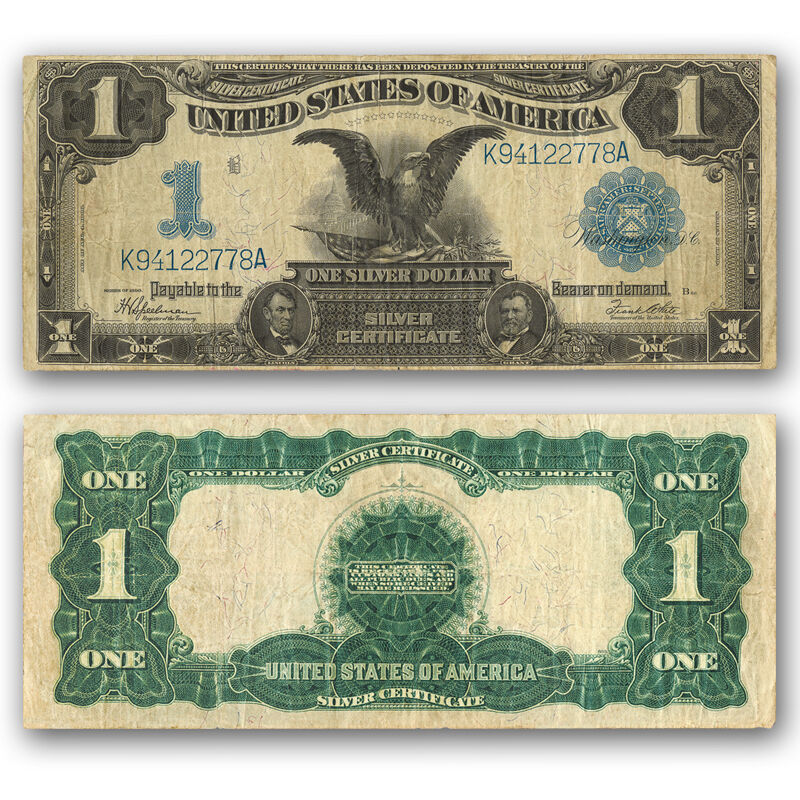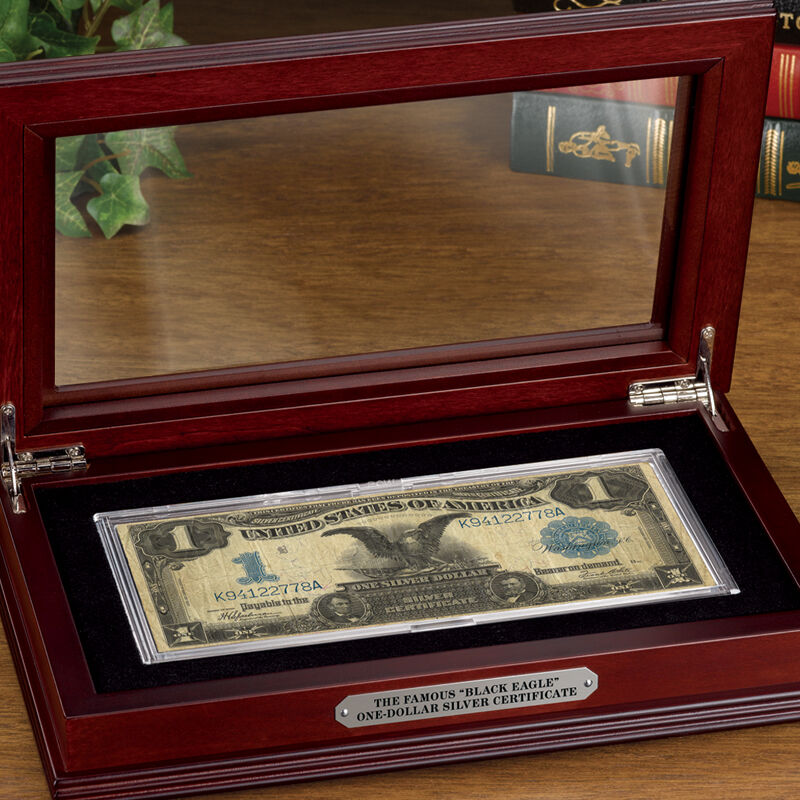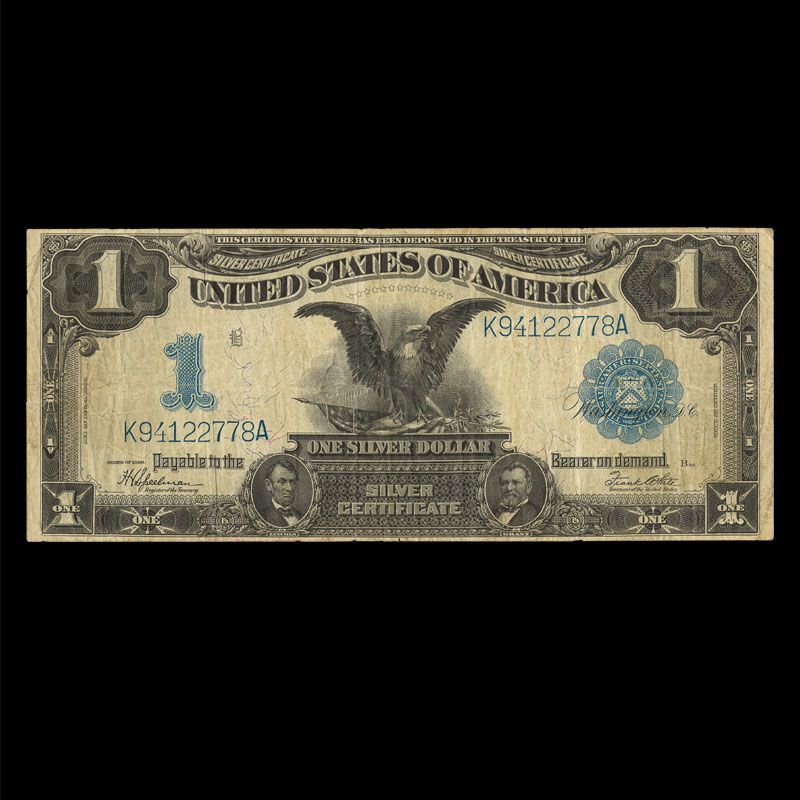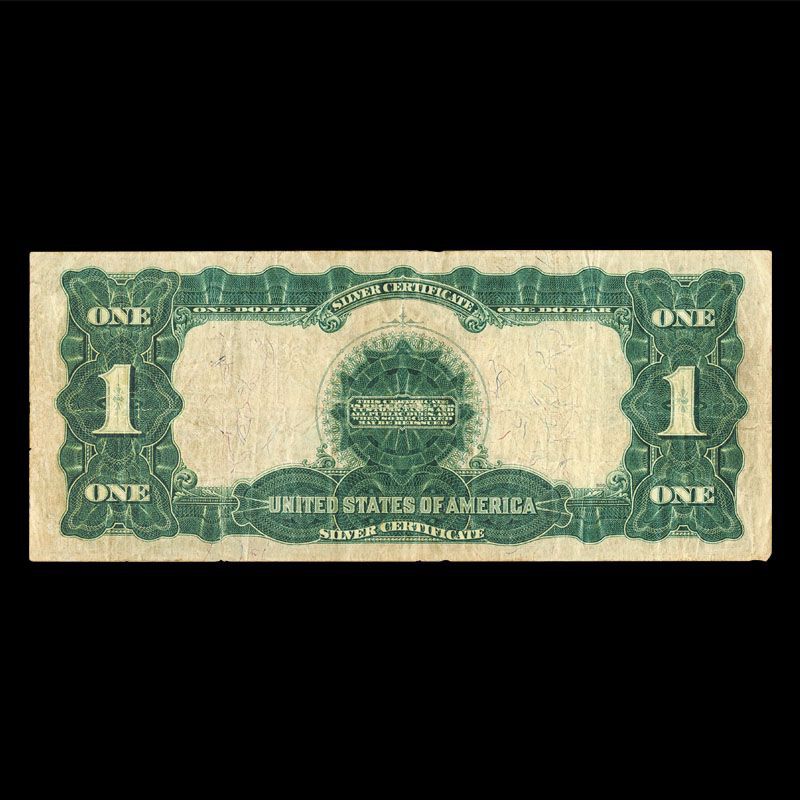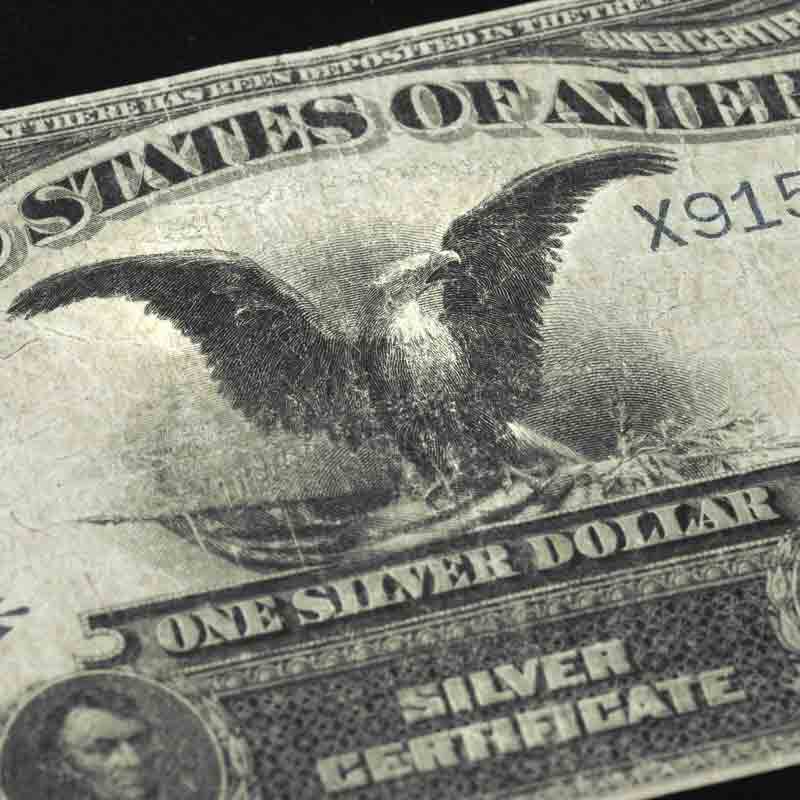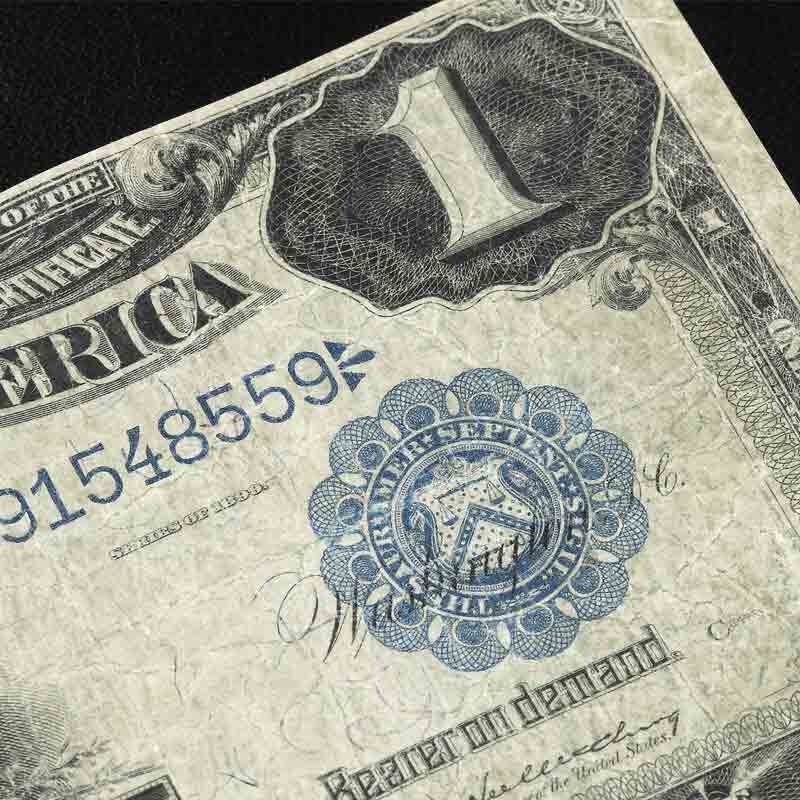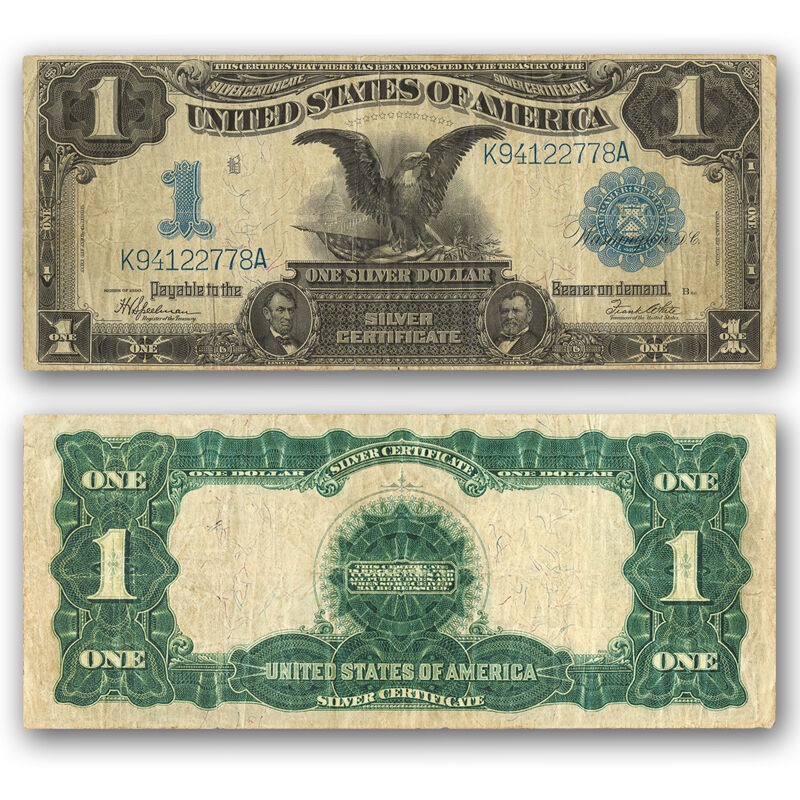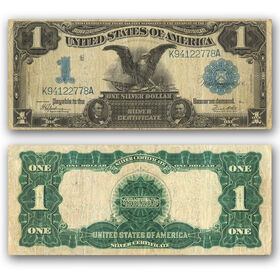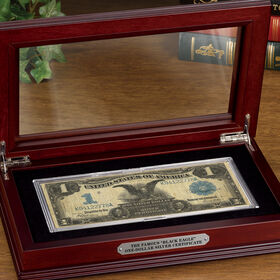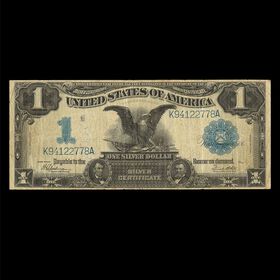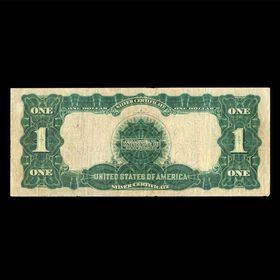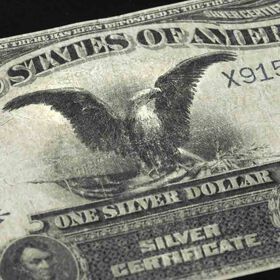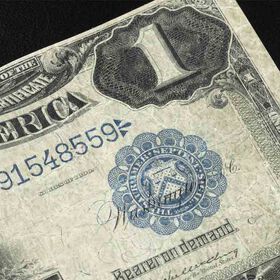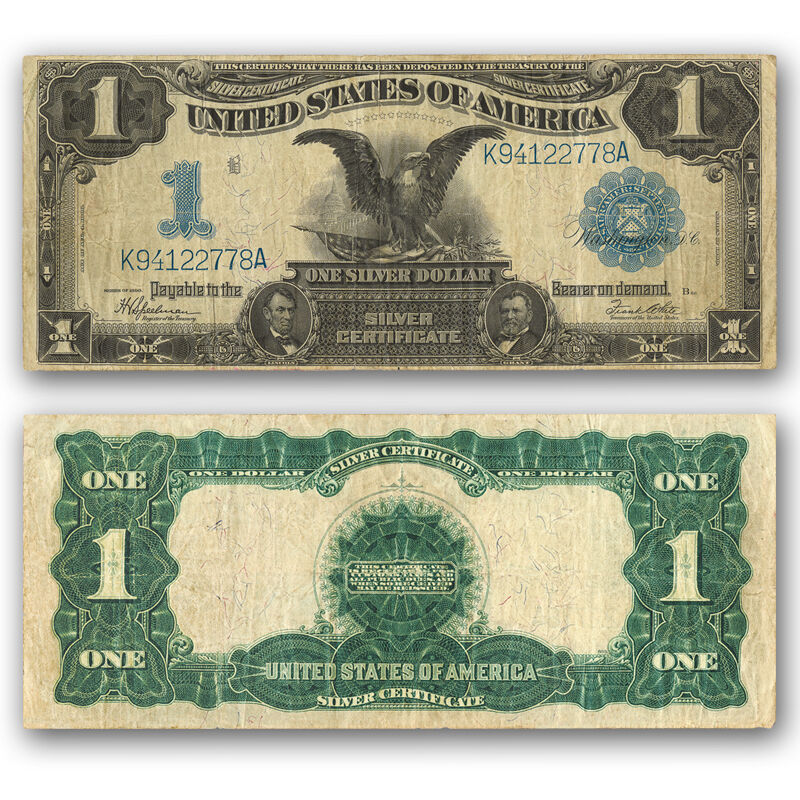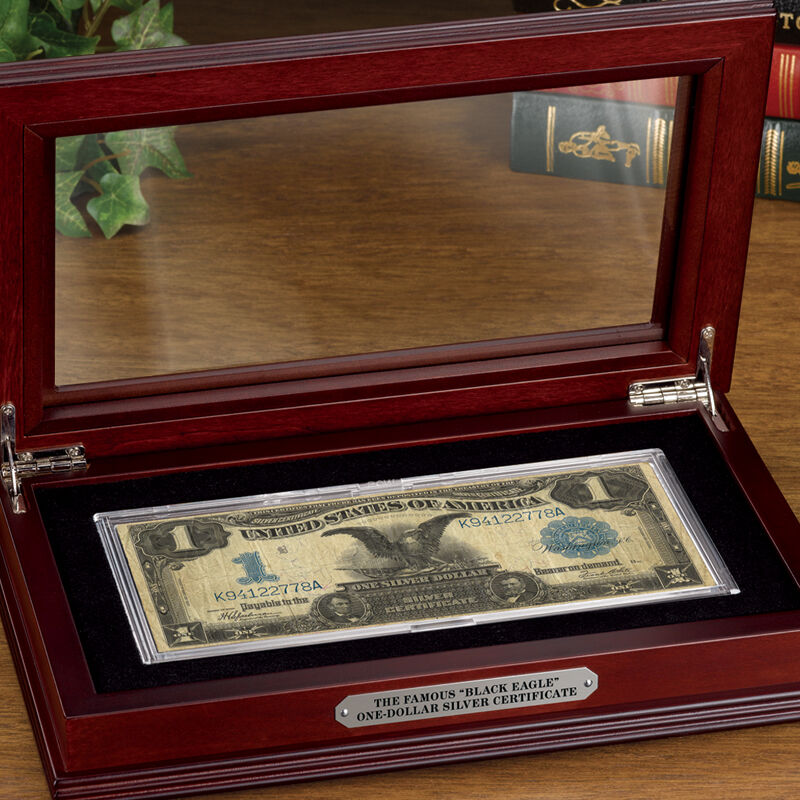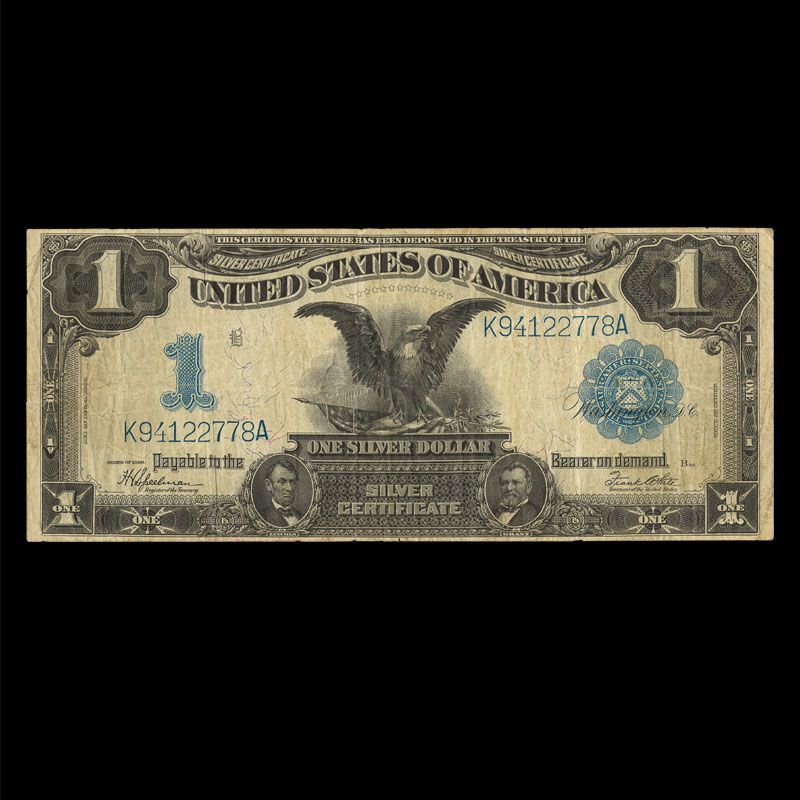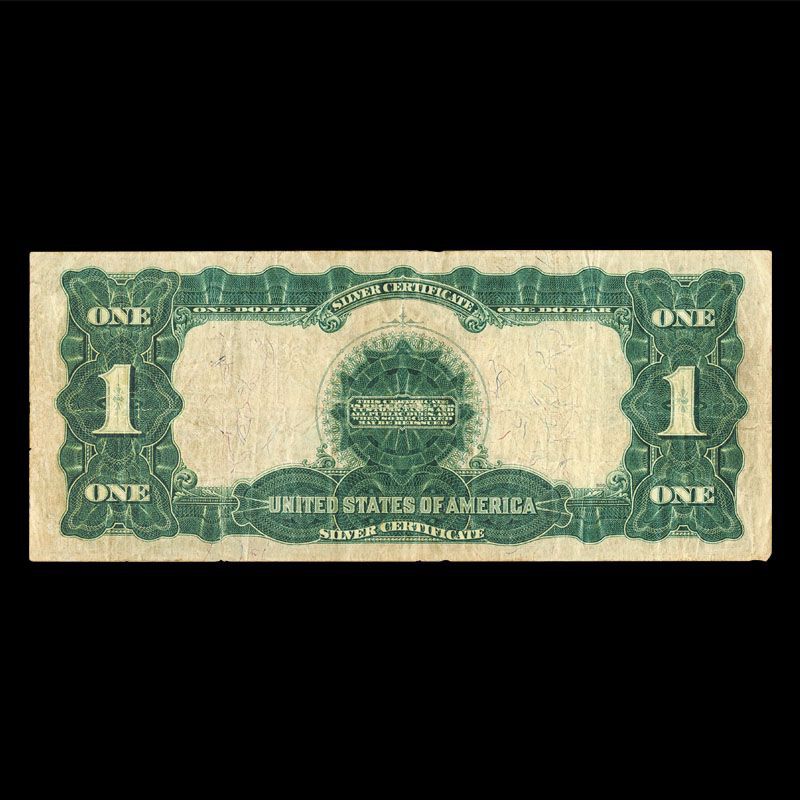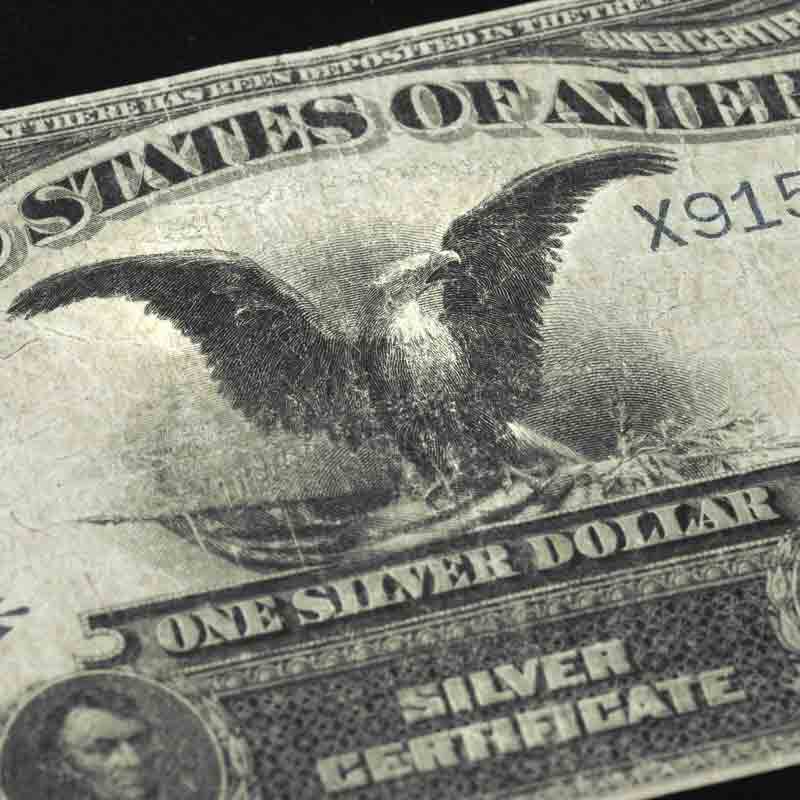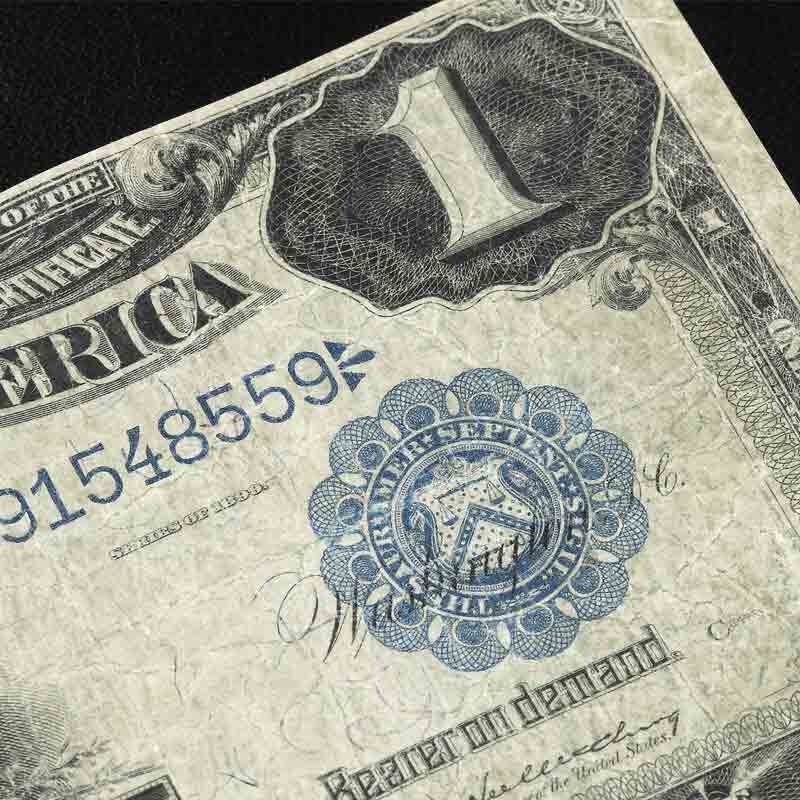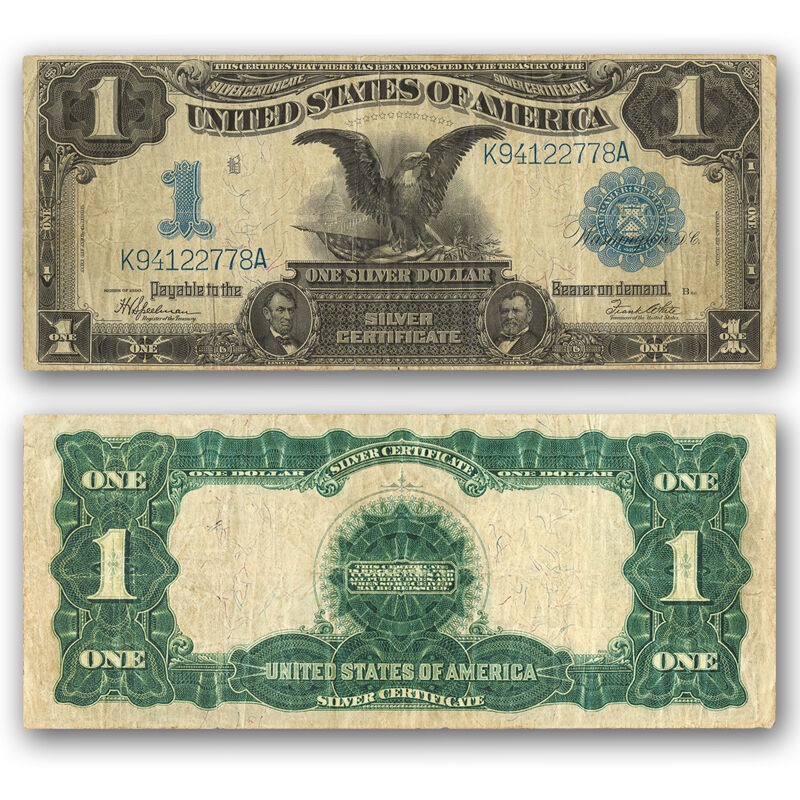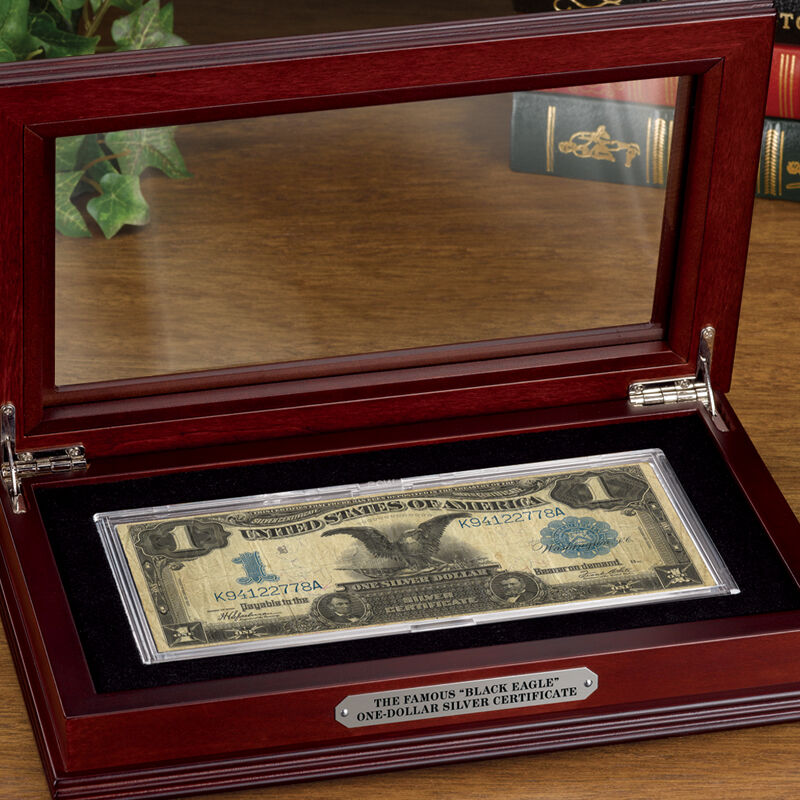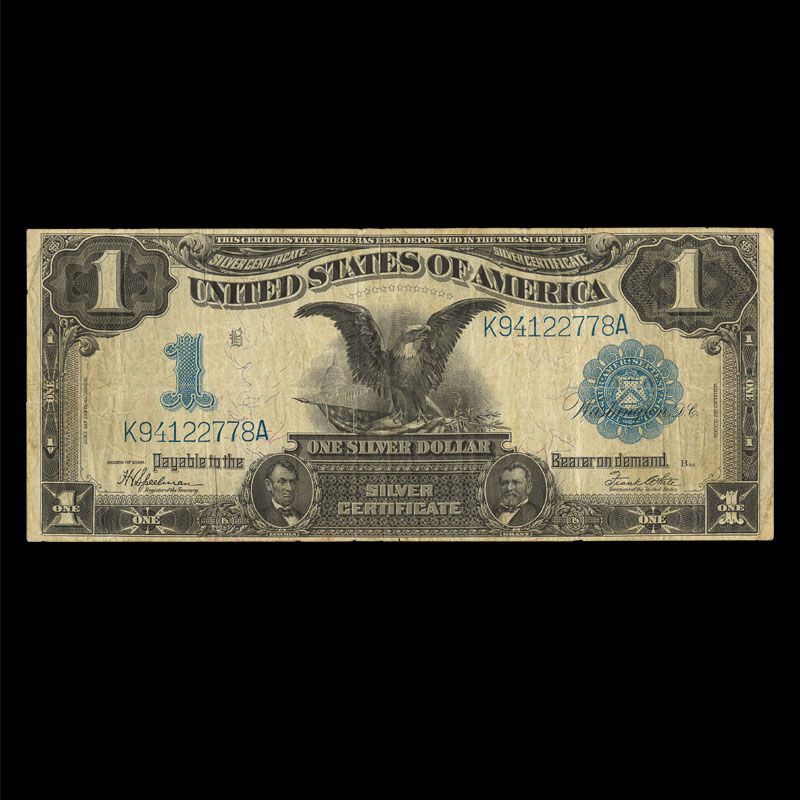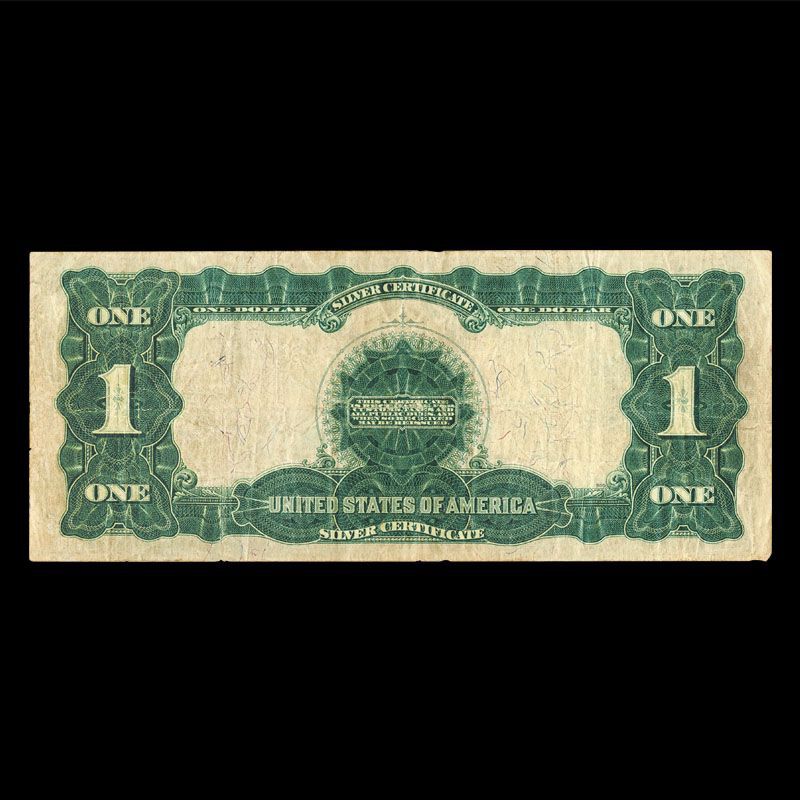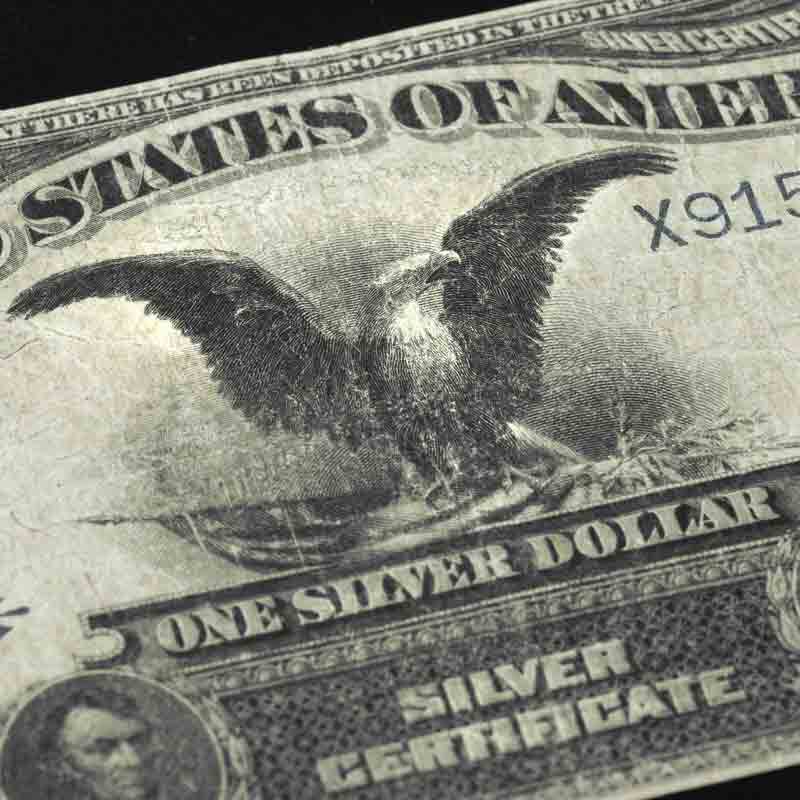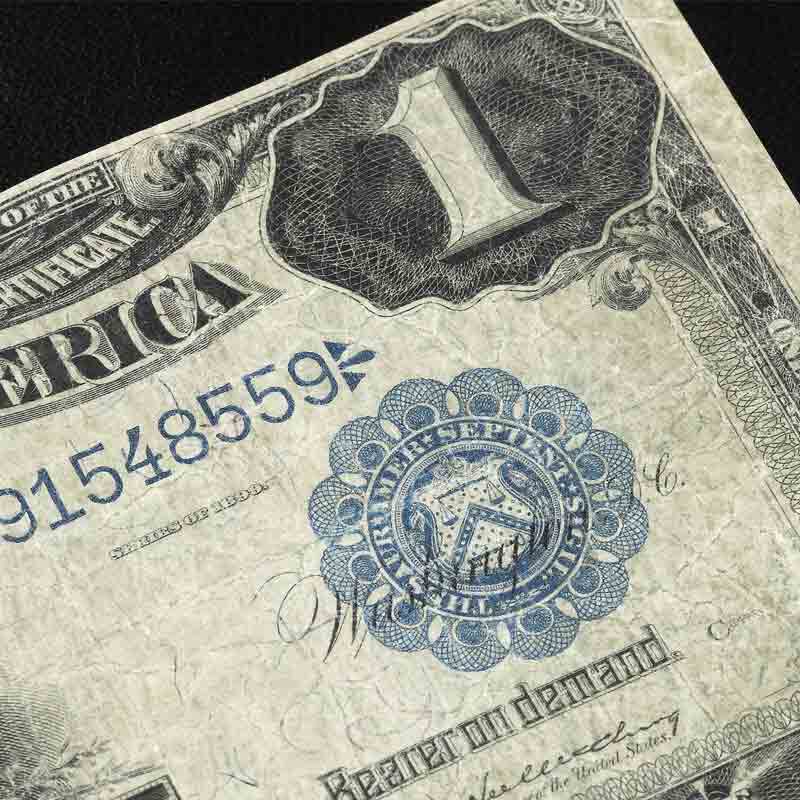 A highly coveted certificate featuring rare design elements.

The Series of 1899 $1 Silver Certificate occupies a unique place in numismatic lore. It is the only currency ever printed to feature two U.S. Presidents — Abraham Lincoln and Ulysses S. Grant — on the front. Known as the "Black Eagle," this note was part of the last series of Silver Certificates issued in the 1800's. These "horse blankets," or large-size notes, date back 150 years and are more than half an inch taller and an inch longer than today's bills.

This is regarded as one of the last intricately designed U.S. currency notes. It was backed in silver by the U.S. Treasury and features a striking blue seal and serial numbers
Show Less
Show More
$289
Payable in 3 monthly installments of $99
The note you receive will:
• Be enhanced by a fact-filled Collector Card to maximize your enjoyment of this prized note.
• Arrive in a glass-topped wooden Display Chest, measuring approximately 9" x 9" x 3½".
• Be presented in gently circulated condition so you may appreciate the design details, protected by a clear currency holder for protection against dust, fingerprints and wear.

This product allows you the convenience of a gradual payment plan. You can pay in three monthly installments.

Your satisfaction is guaranteed by PCS Stamps & Coins' guarantee of quality and excellent service. If you're not completely satisfied, return your product within 30 days for replacement or refund. All orders are subject to acceptance.