The Complete Set of Small-Size Five-Dollar Bills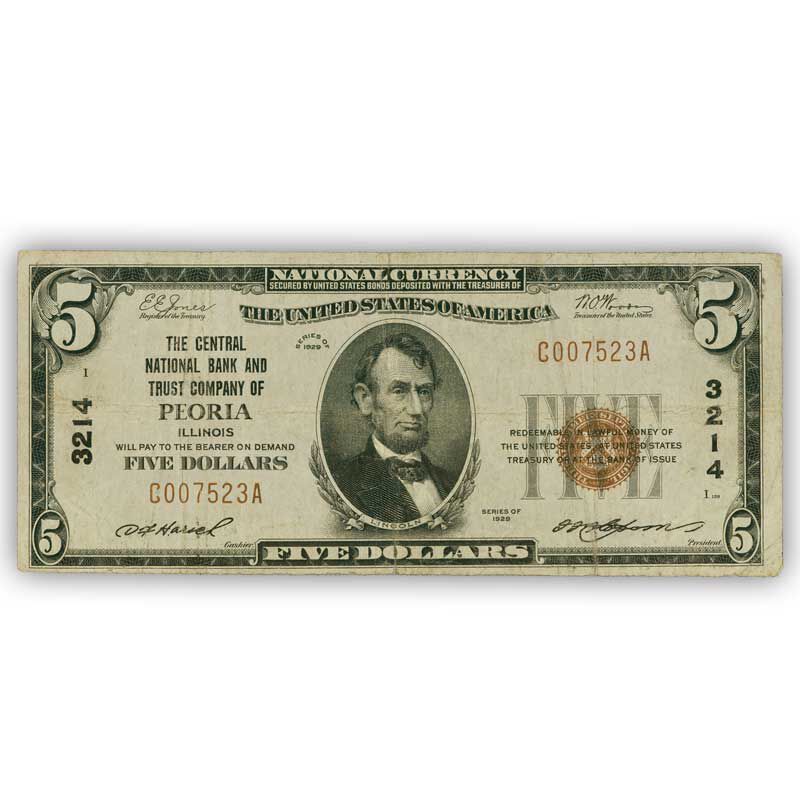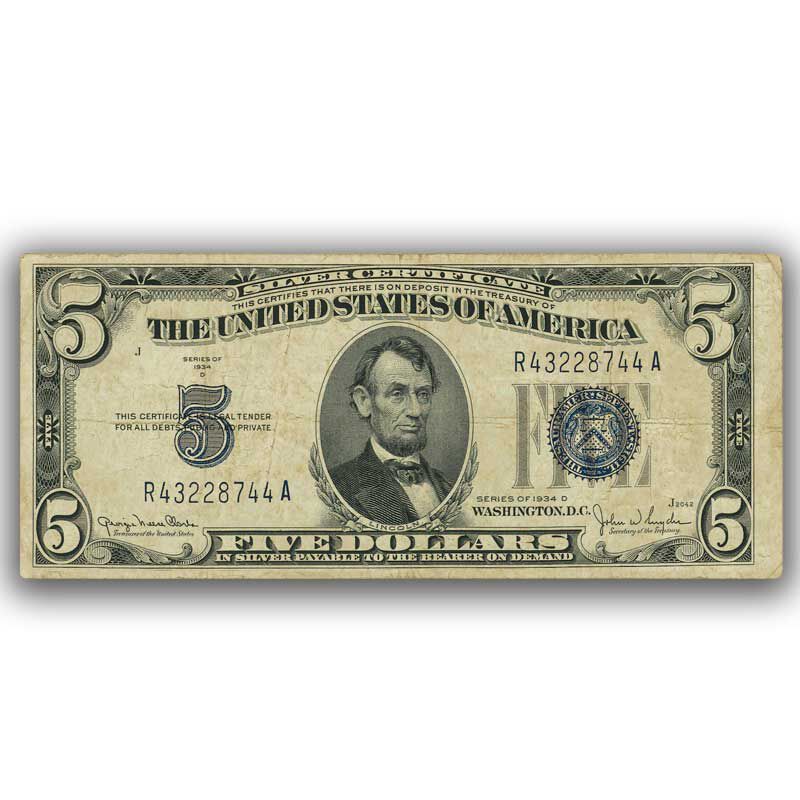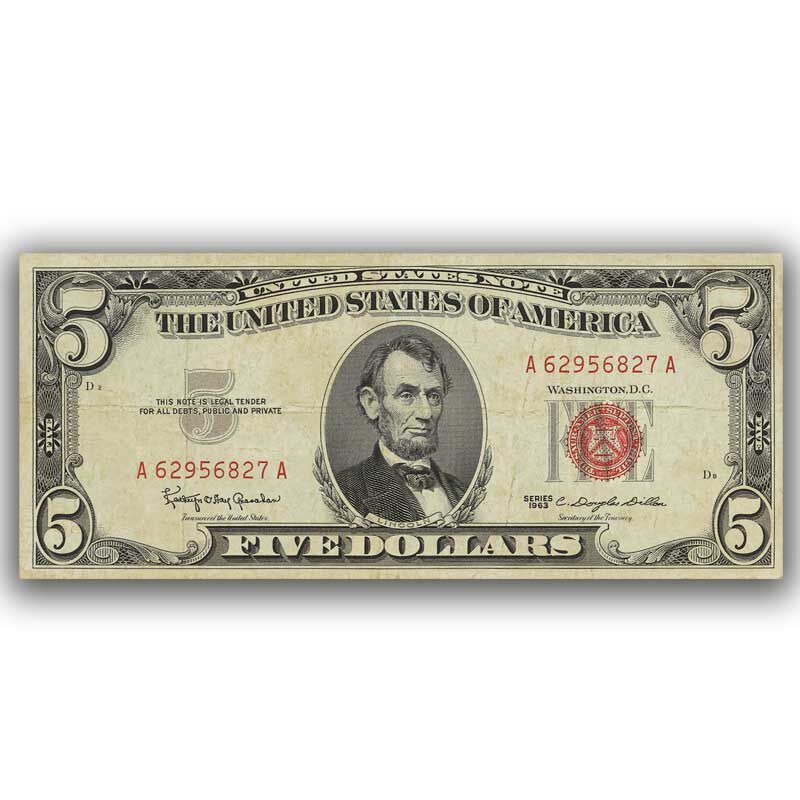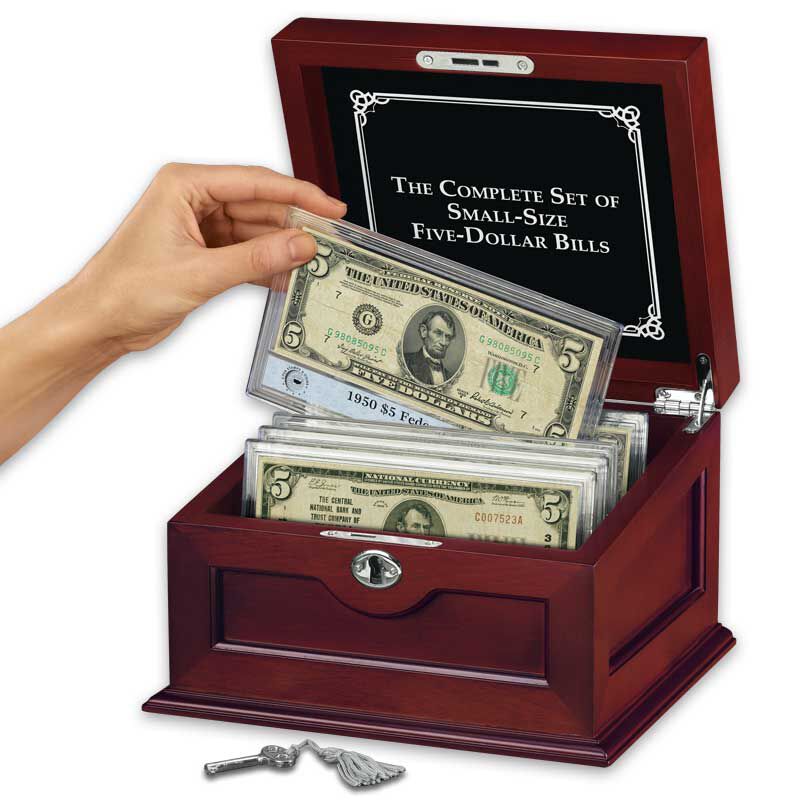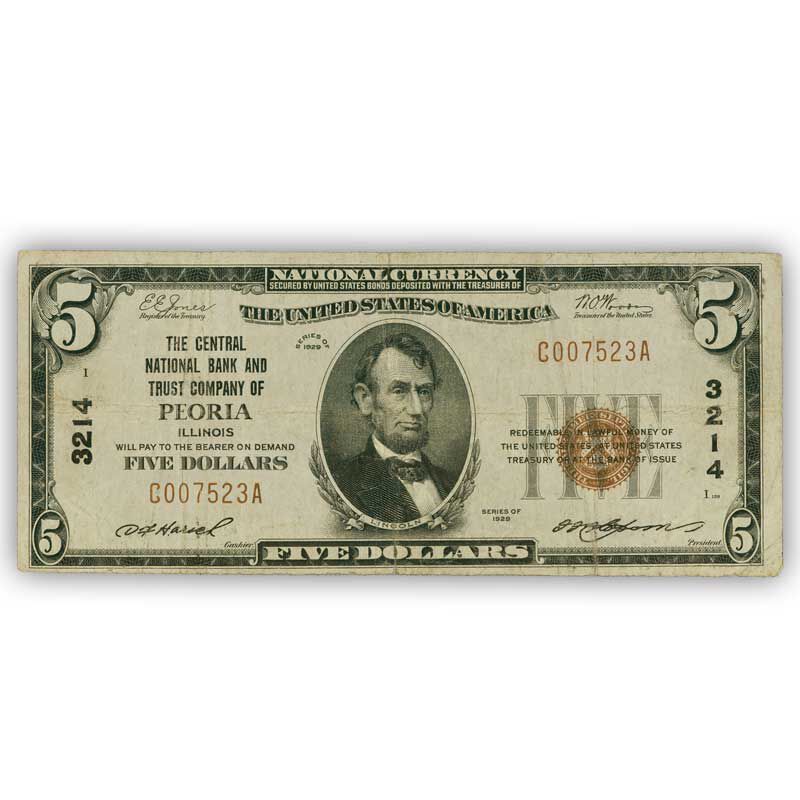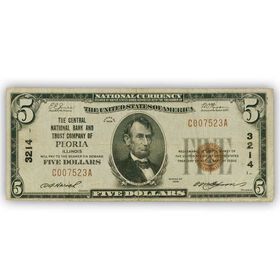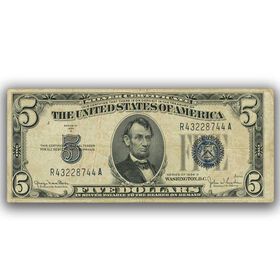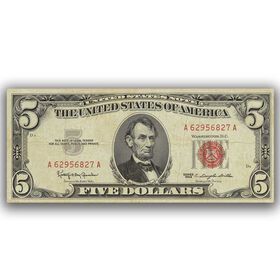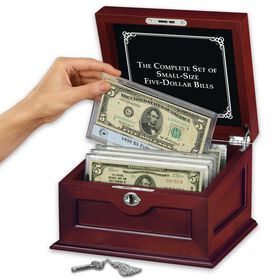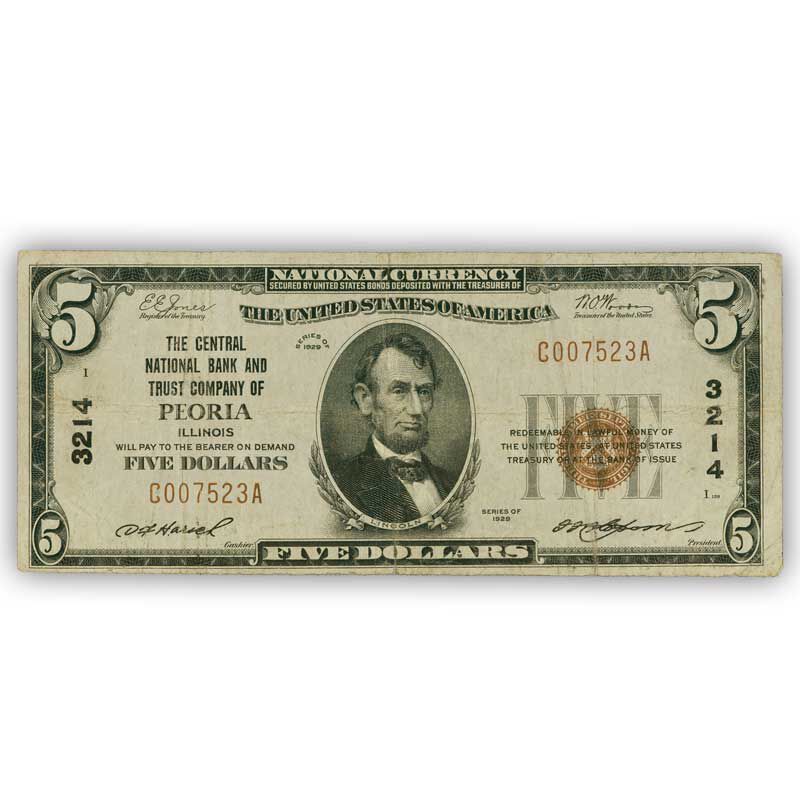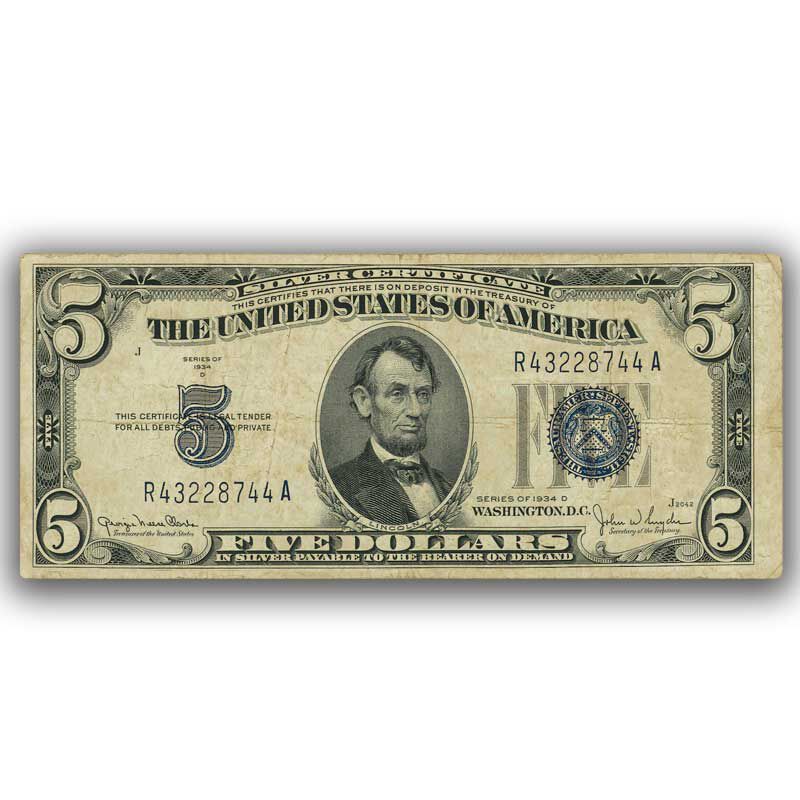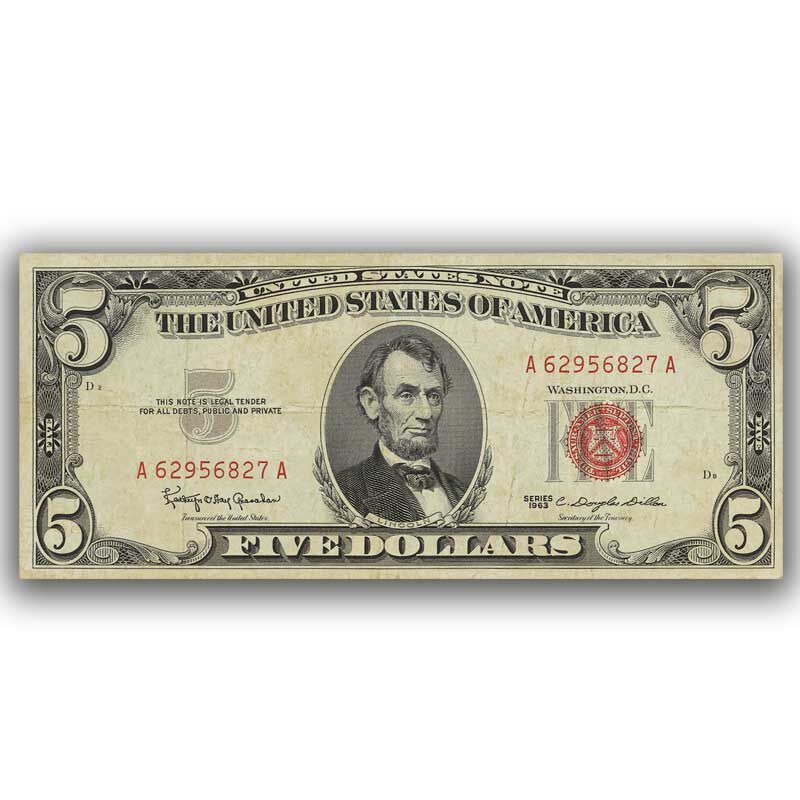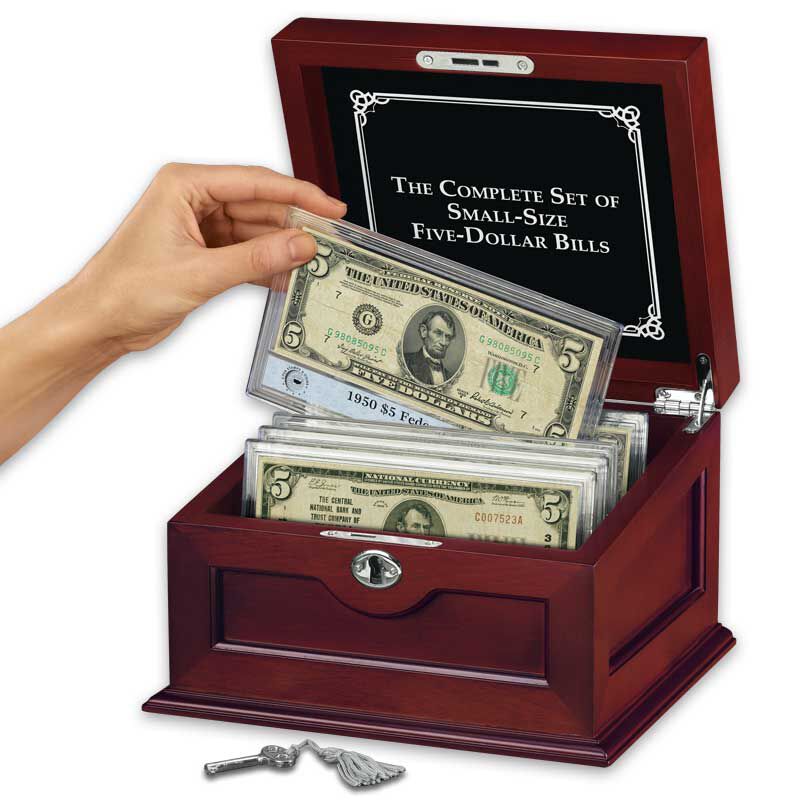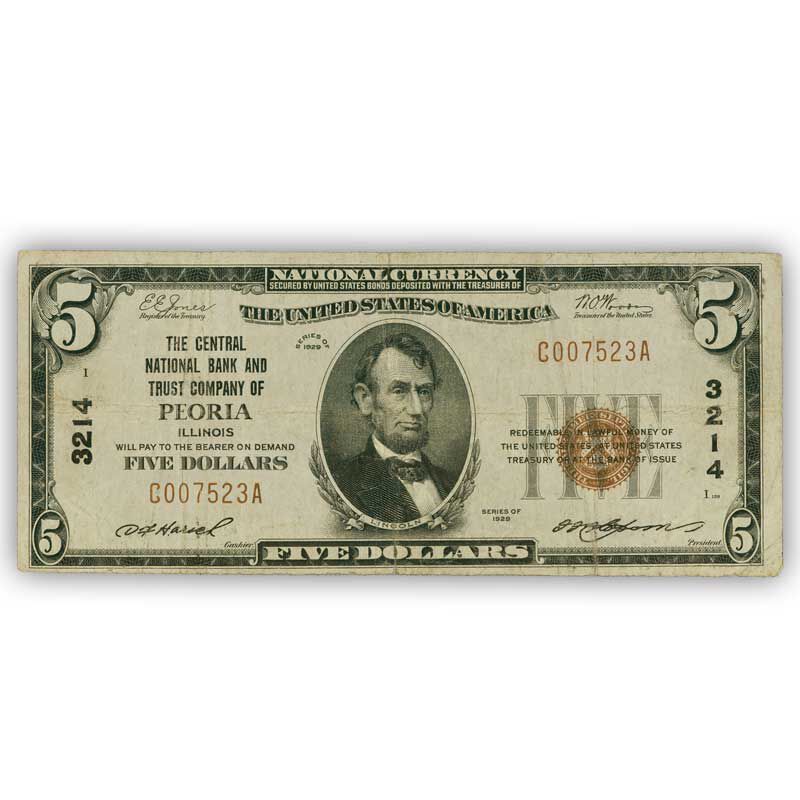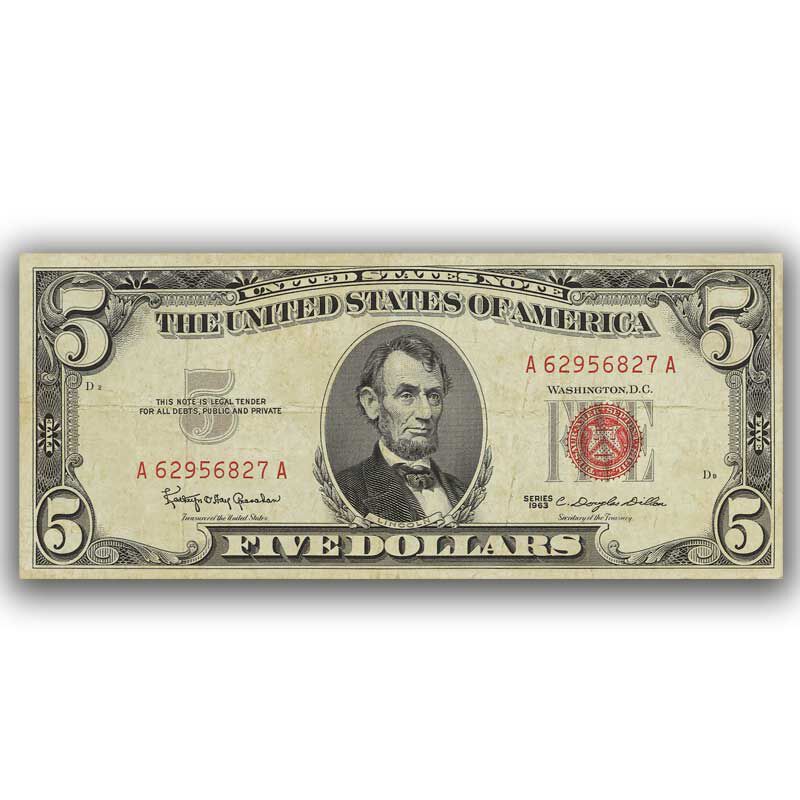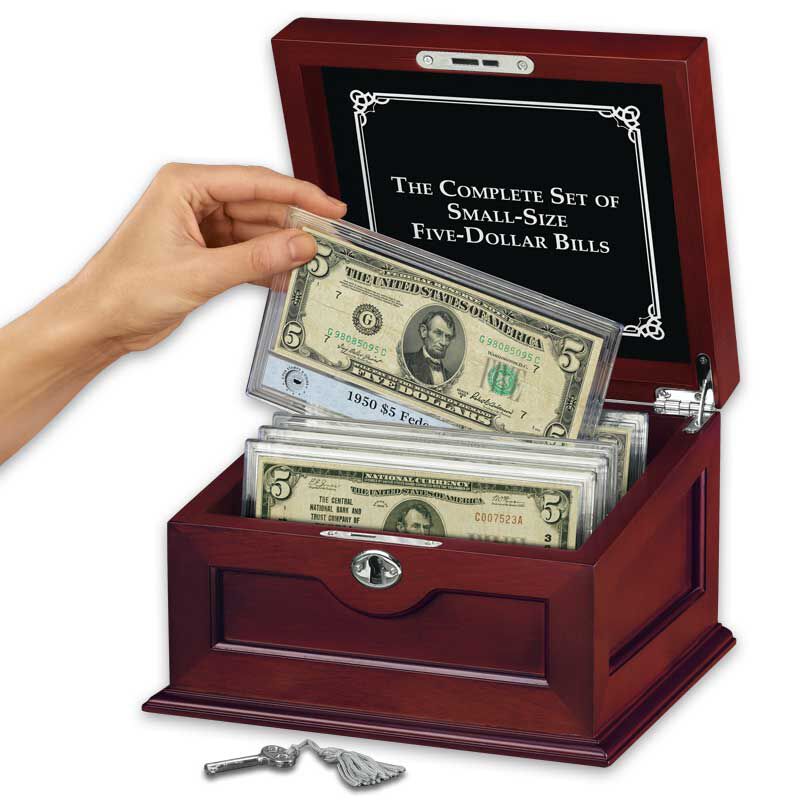 Historic currency dating as far back as the 1920's…
• The complete set of all five different types of small-size $5 bills, a stunning variety dating back to the Great Depression.
• Includes such milestones as the only small-size $5 National Bank Note and $5 Federal Reserve Bank Note, first small-size $5 Silver Certificate and last small-size $5 Legal Tender Note.
• Most of these historic notes were worn out in circulation long ago or were withdrawn and destroyed by the U.S. government, leaving only a limited number for today's collectors.
• Presented in gently circulated condition so you may appreciate major design details.
• FREE: A Display Chest and Collector's Guide, yours

at no extra charge

, sent with the second shipment.
• Guarantee of Satisfaction: Free returns and you may cancel at any time.
Show Less
Show More
$99
per note
One note per shipment, each payable in 2 monthly installments of $53.25 (includes shipping)
With every note at least 50 years old, The Complete Set of Small-Size Five-Dollar Bills forms a collectible of beauty, meaning and importance. This collection allows you the convenience of building it item-by-item with a gradual payment and shipment plan: Notes will be shipped at the rate of one every other month (five total shipments in this collection). You may pay for each note in two monthly installments.

Each coveted $5 bill is housed in a hard, clear currency holder so that both sides are viewable without fear of damage from dust, dirt and fingerprints. A label within the holder identifies the type of note and its series date. Please note: Due to the variety of National Bank Notes and Federal Reserve Bank Notes, the notes you receive may differ from the ones shown.

The deluxe wooden Display Chest (measuring 9" x 7¾" x 6") and Collector's Guide, which tells the compelling story of small-size $5 bills and explains the history and design of each historic note, will be sent with the second shipment.

Your satisfaction is 100% guaranteed. You may return any shipment within 30 days for replacement, or for a full refund with no further obligation. You may cancel at any time by calling the toll-free number included with each shipment, or by accessing My Account online. Either party may cancel this agreement at any time.