The Famous Ten-Dollar "Bison Note" of 1901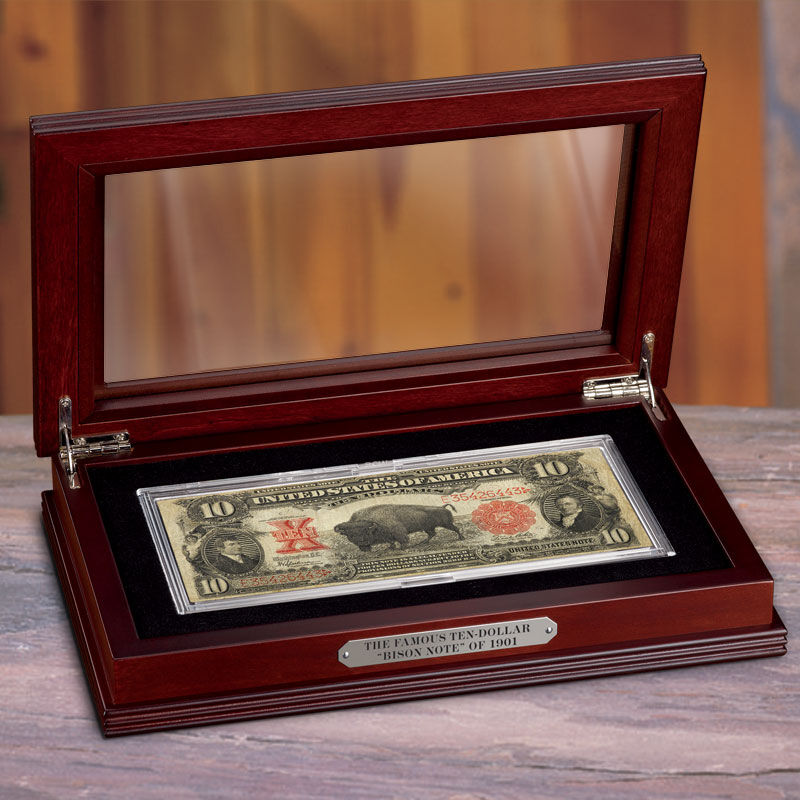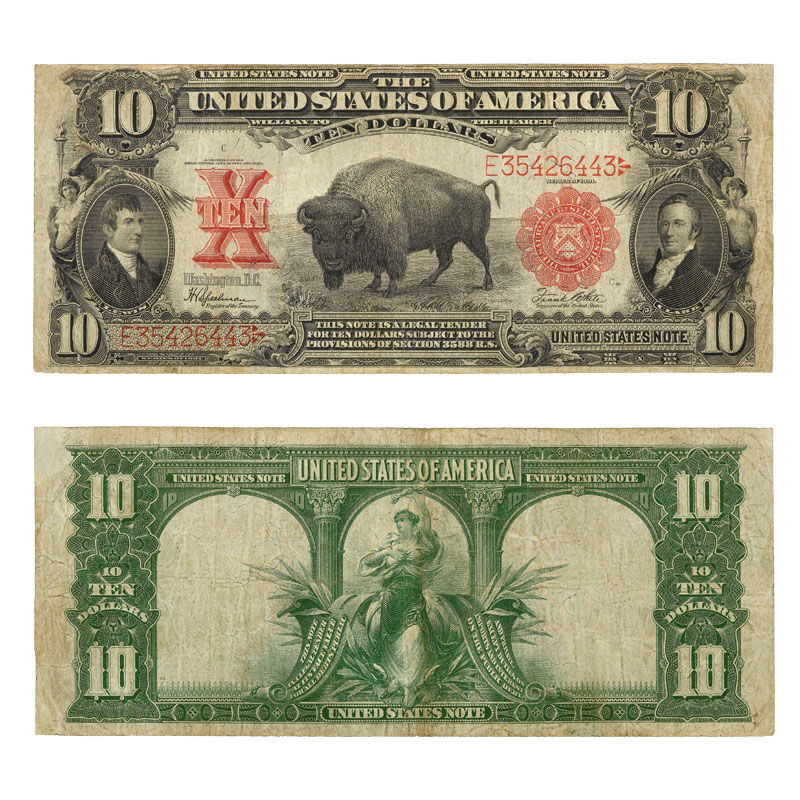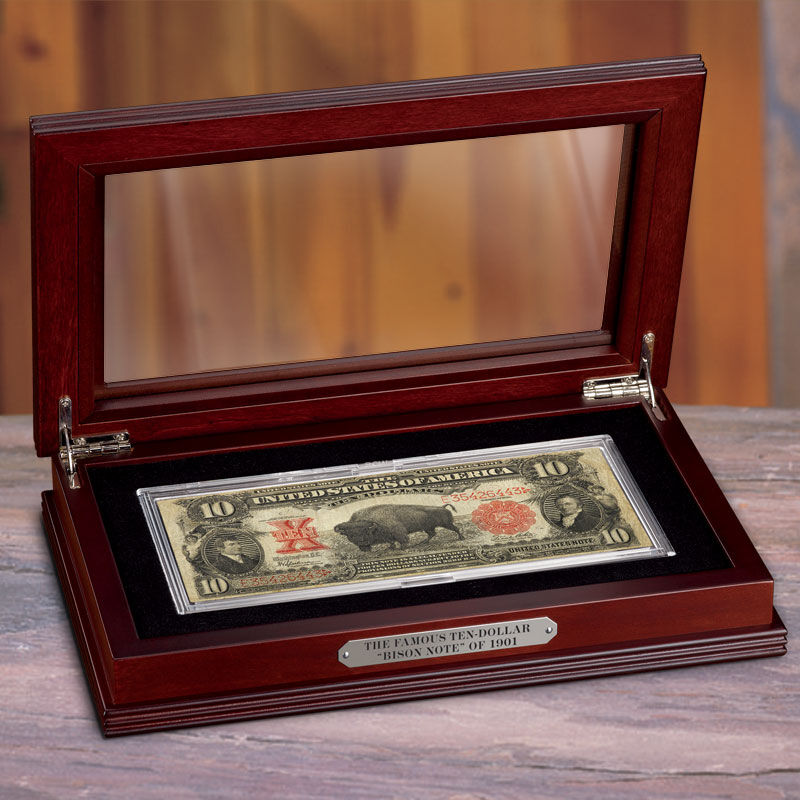 One of the most sought-after notes in the world.

The Series 1901 $10 Legal Tender Note symbolizes the spirit of our frontier past with a beautifully engraved image of a powerful bison. With its massive size, prominent head and shaggy fur, the giant of the Great Plains captivated settlers and became a legendary fixture in the American imagination. Issued at the dawn of the last century, the Bison Note can be yours from PCS.

Flanking the bison are vignettes of explorers Lewis and Clark, whose mapping of the Louisiana Purchase territory paved the way for western expansion. The reverse features Columbia, a poetic female personification of the U.S. This rarely seen "legal tender note" is full of intricate flourishes and distinguished by a rich red seal and serial number not seen in decades.

Show Less
Show More
Ships in 2-4 weeks.
$999
Payable in 3 monthly installments of $338
The note you receive will:

• Be among the last of the old, large-size "horse blanket" bills, more than 40 percent larger than current notes!
• Be enhanced by a specially prepared informative Fact Card.
• Have survived the test of time while most currency notes wear out or are destroyed in a matter of years.
• Arrive in a richly polished, custom-designed wooden Display Case that features a clear glass top and measures 7" x 11".
• Be presented in gently circulated condition so you may appreciate the design details, and protectively encapsulated for worry-free viewing.

This product allows you the convenience of a gradual payment plan. You can pay in three monthly installments.

Your satisfaction is guaranteed by PCS Stamps & Coins' guarantee of quality and excellent service. If you're not completely satisfied, return your product within 30 days for replacement or refund. All orders are subject to acceptance.