The Last Large Two-Dollar United States Note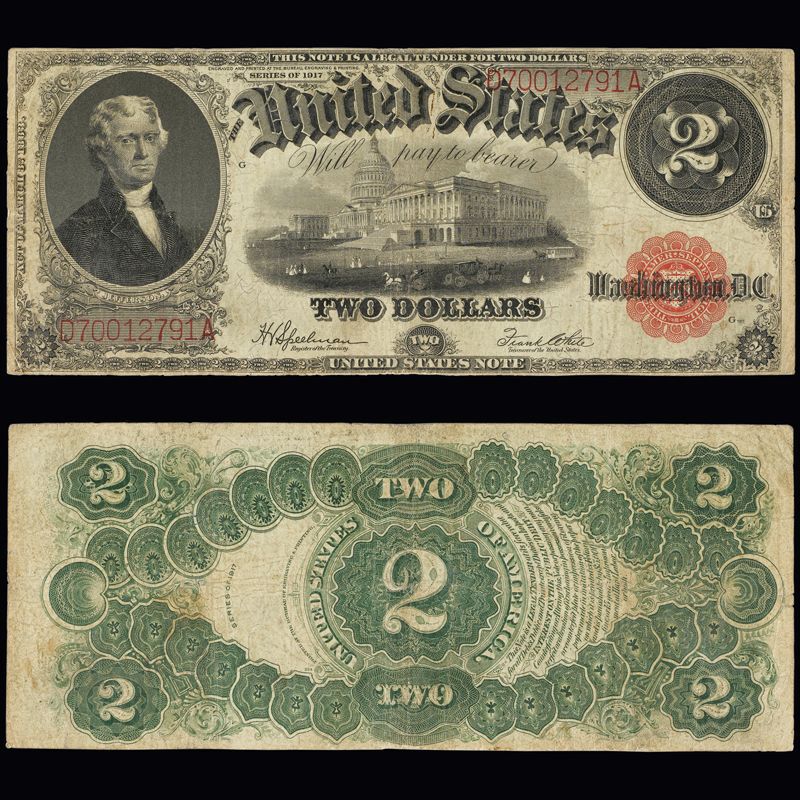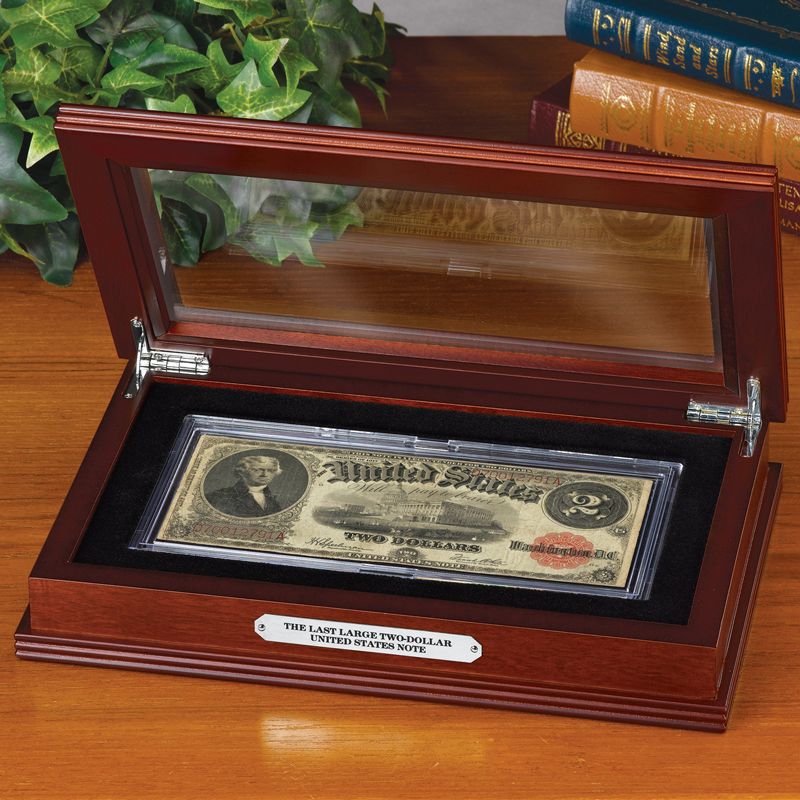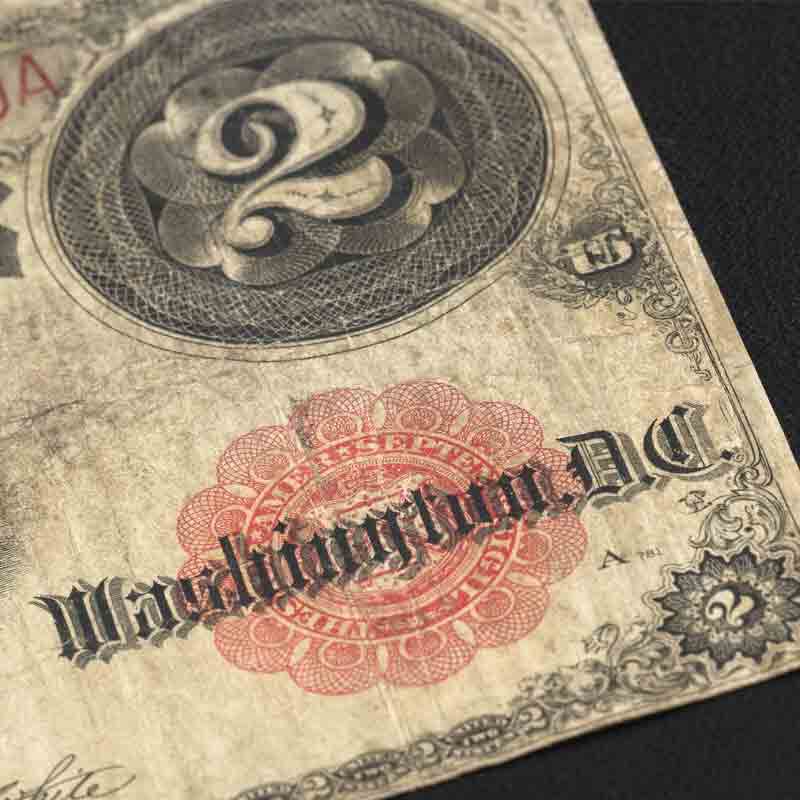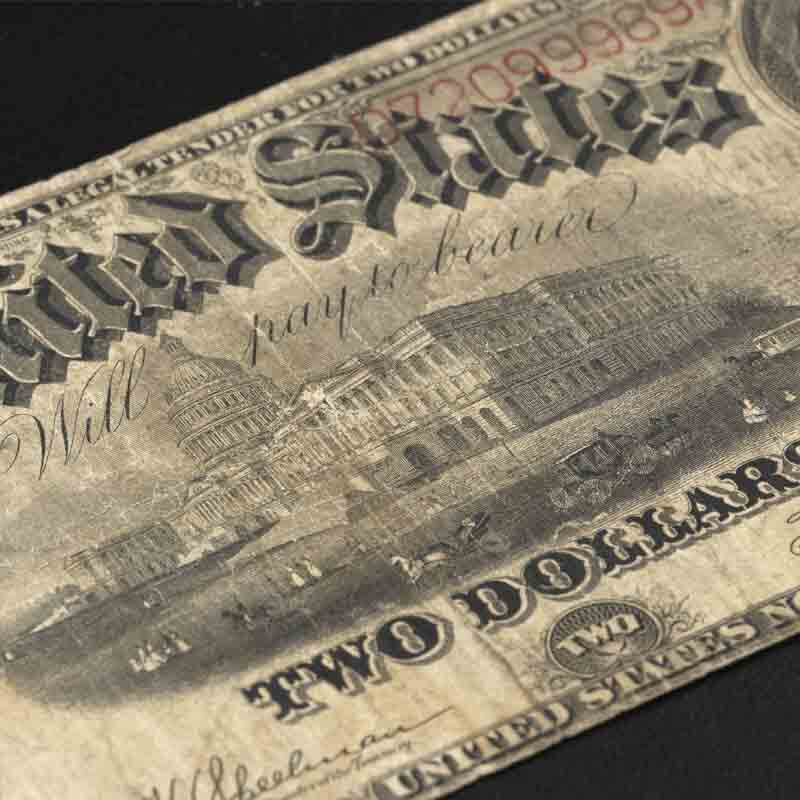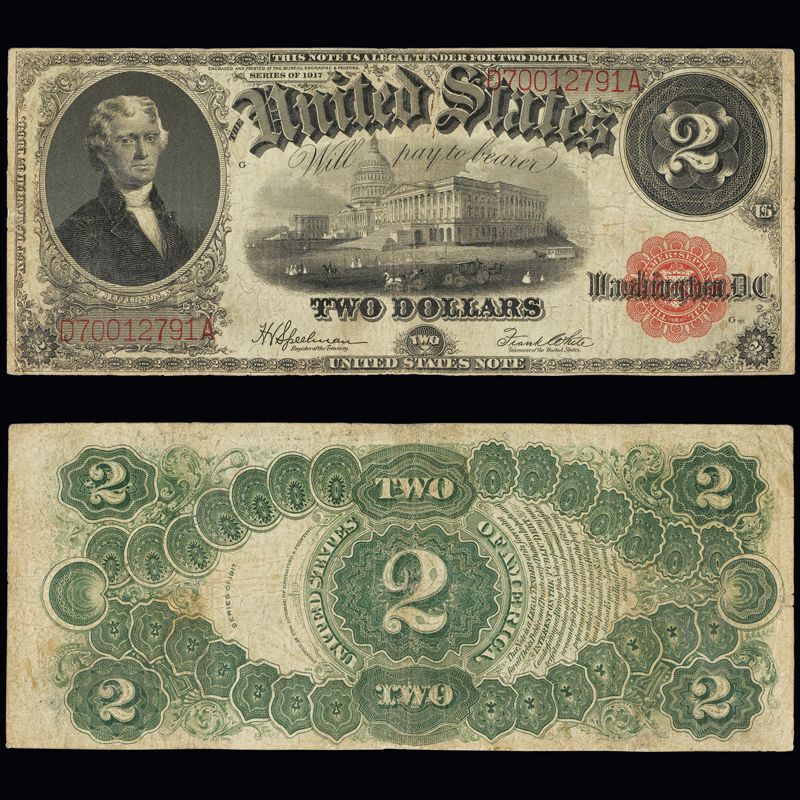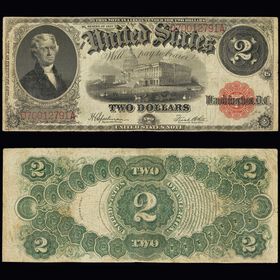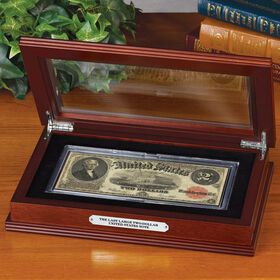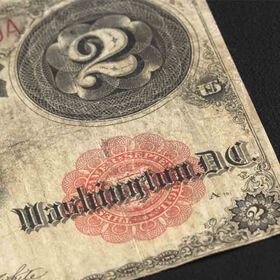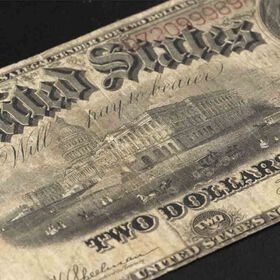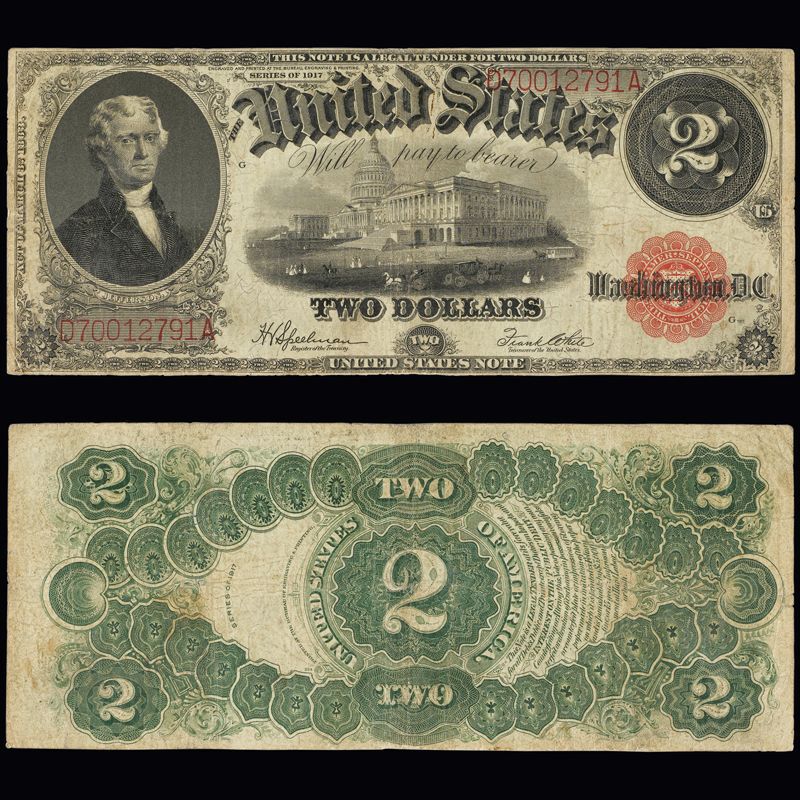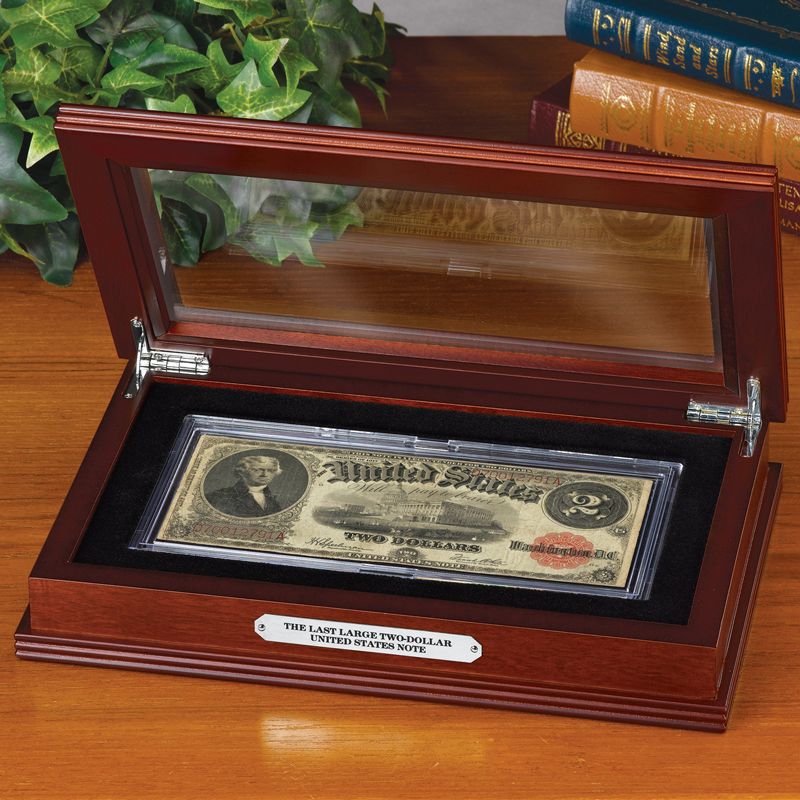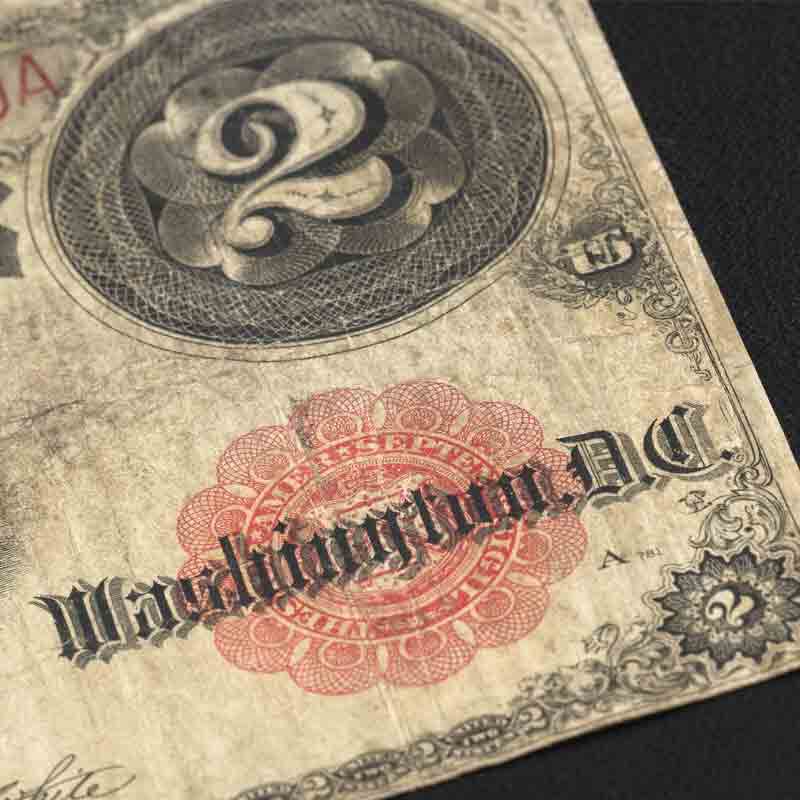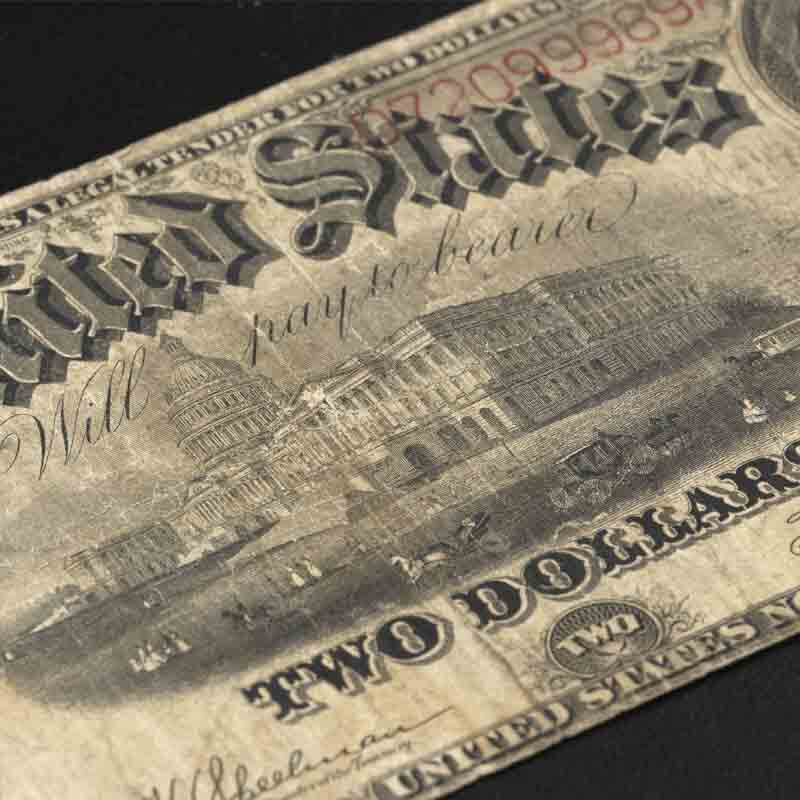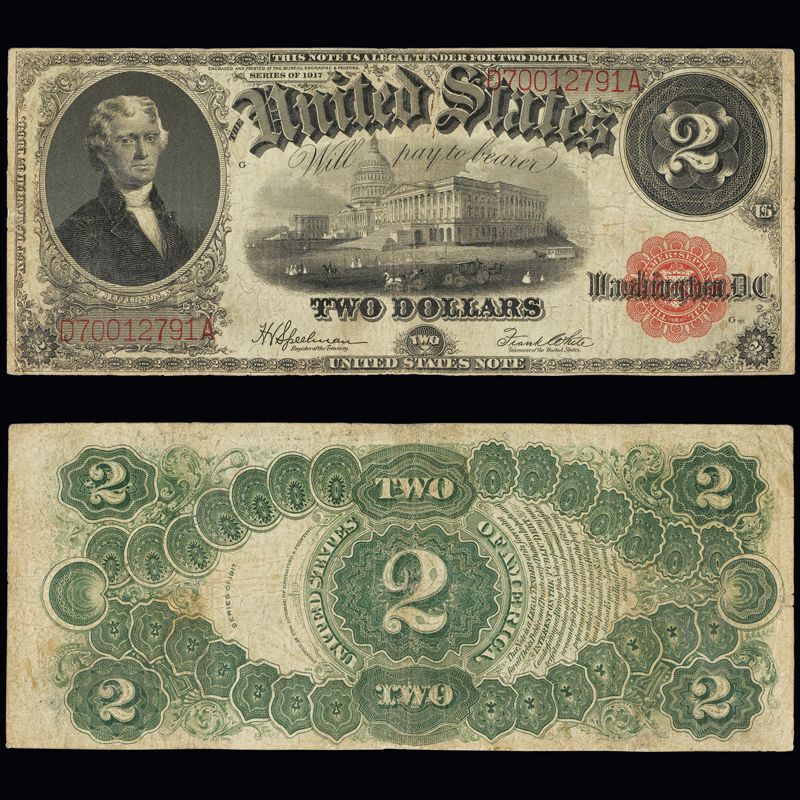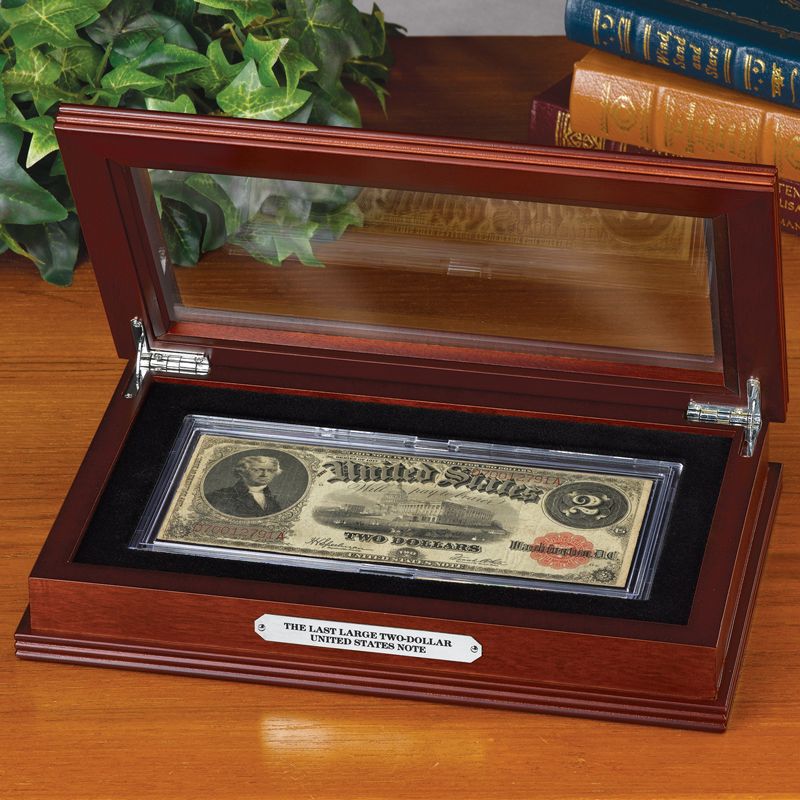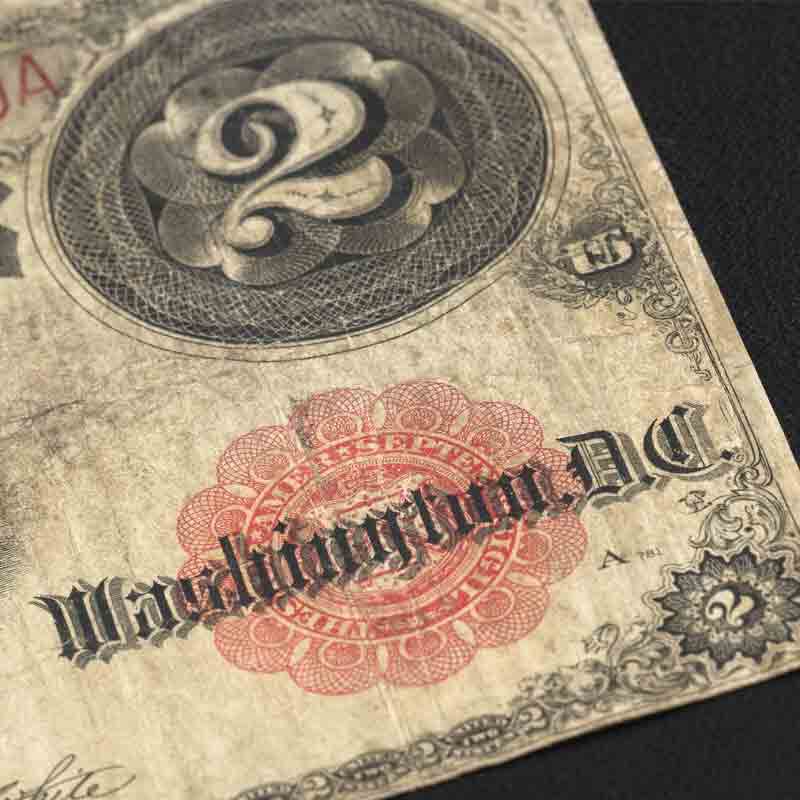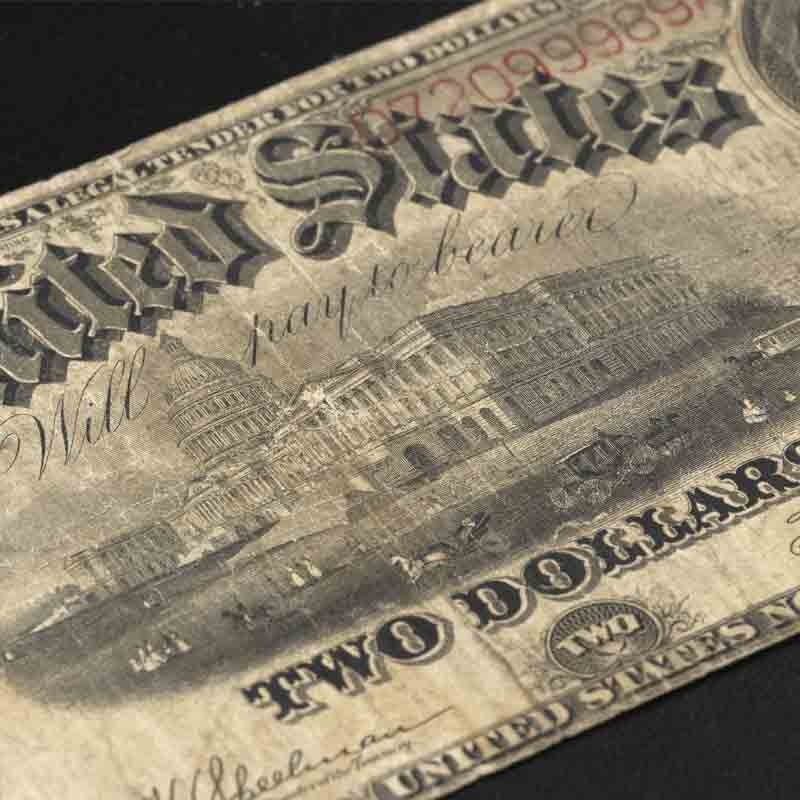 A scarce United States banknote, 100 years old and the last of its kind…
This Series of 1917 $2 United States Note features:
• An eye-catching red seal and red serial numbers, unlike the green ones found on modern bills.
• Beautifully intricate patterns intended to deter counterfeiters, with a much larger and more intricate design than any modern banknote.
• Gilbert Stuart's acclaimed portrait of President Thomas Jefferson, which is still used on U.S. currency, and a dramatic engraving of the U.S. Capitol.
• Presented in gently circulated condition, due to its age and scarcity, so you can appreciate the design details, and encased in a crystal-clear holder that allows you and your family to examine both sides without fear of damage.
• Accompanied by a custom-crafted wooden Display Chest, with a glass top for easy viewing, that measures approximately 11" x 7" x 2".
• Comes with an Information Card containing details about the note and its incredible designs.
• Guarantee of Satisfaction: Free returns for replacement or full refund.
Show Less
Show More
In stock. Ships in 1-2 weeks.
$330
Payable in 3 monthly installments of $113 (includes shipping)
This product allows the convenience of a gradual payment plan. It is payable in three equal, monthly, interest-free installments.

Please note: The exact appearance of the note you receive may vary from the images shown.

Your satisfaction is 100% guaranteed. You may return your product at our expense within 30 days for replacement or for a full refund. Orders are subject to acceptance.