The Complete Presidents & First Ladies Collection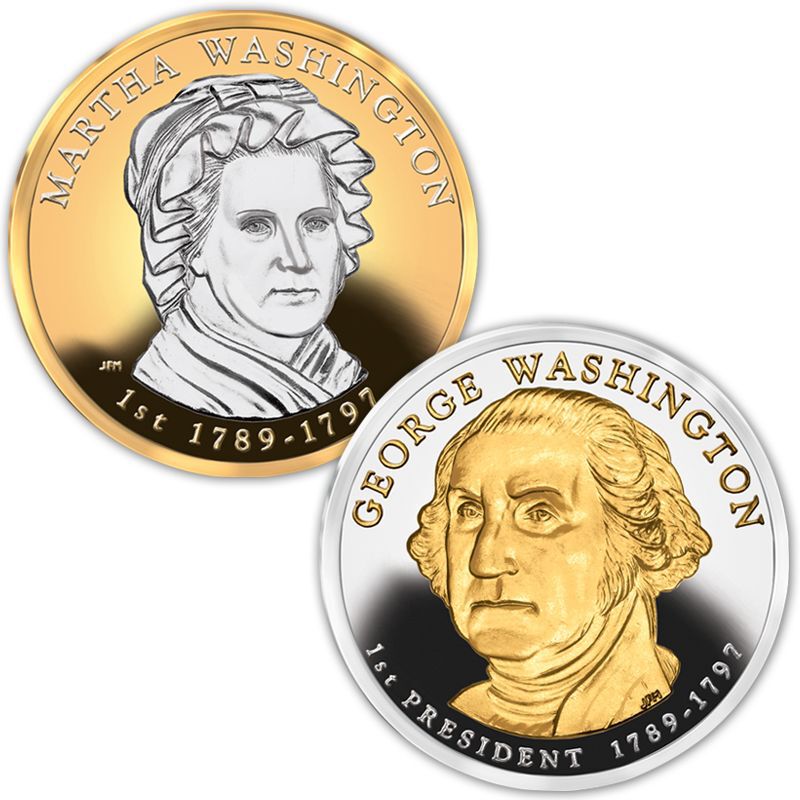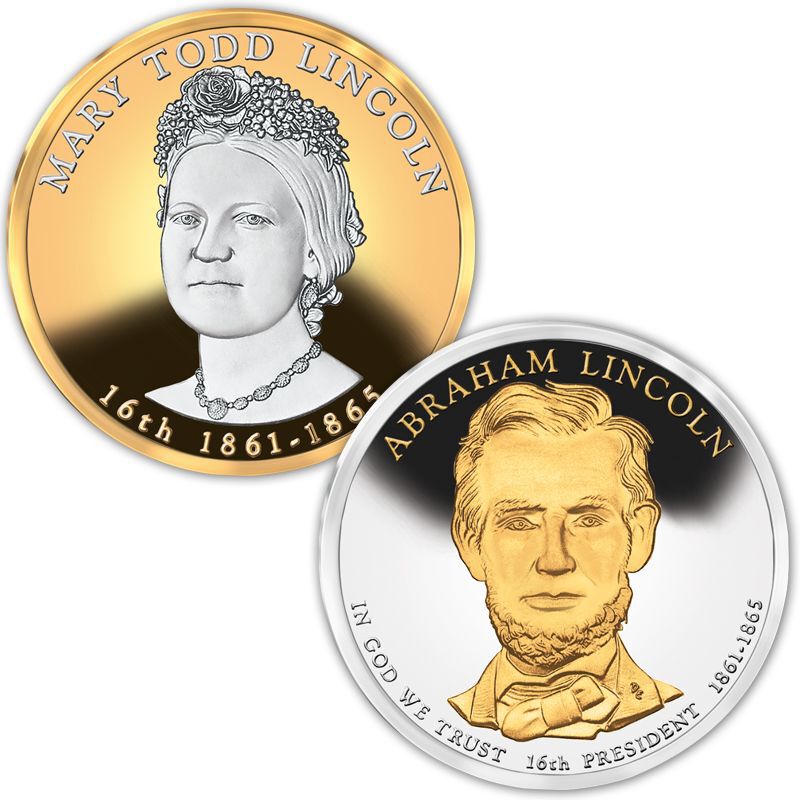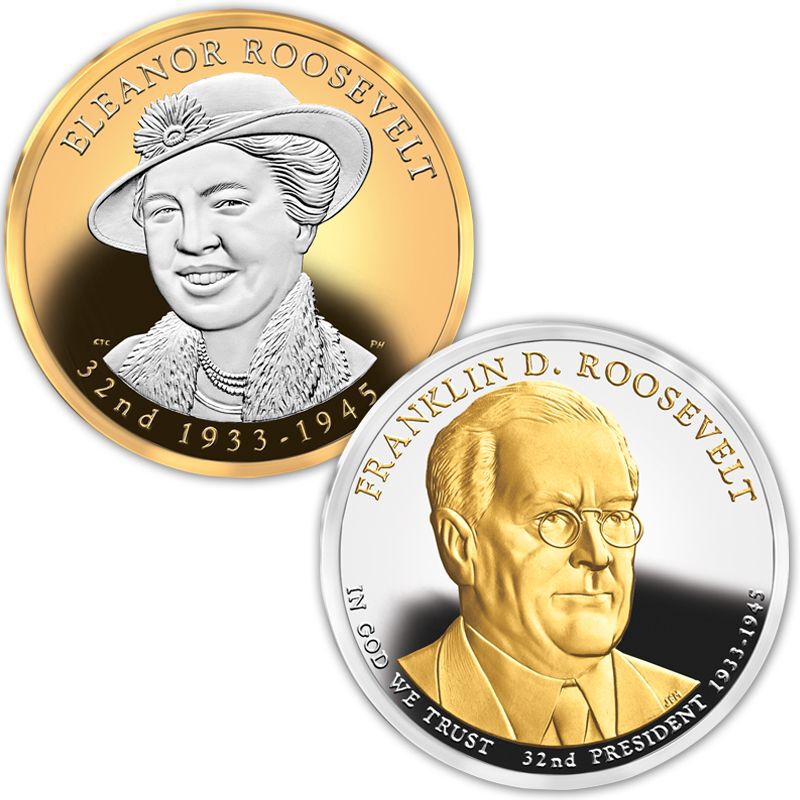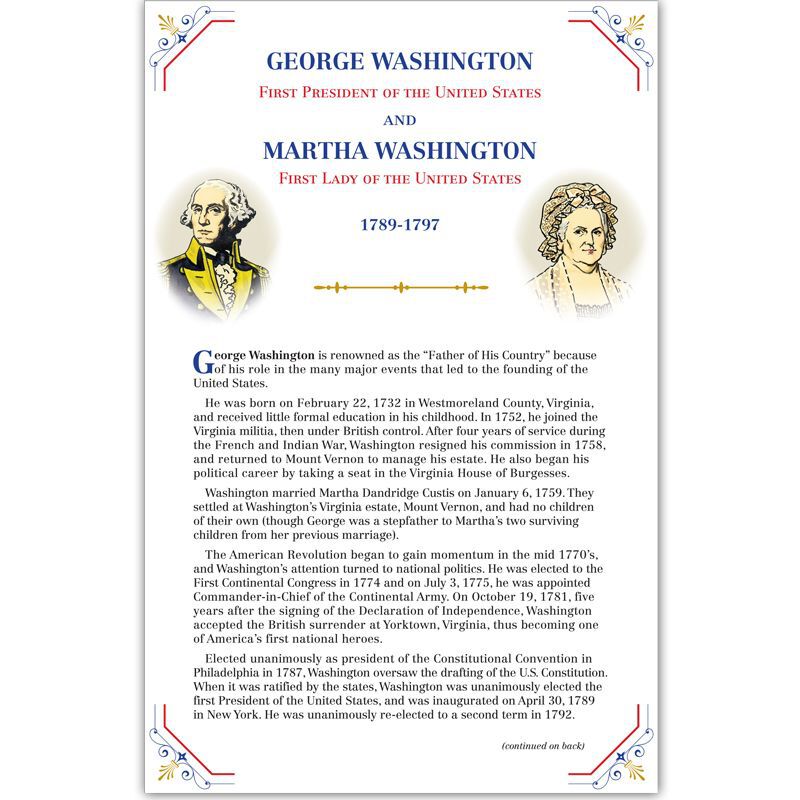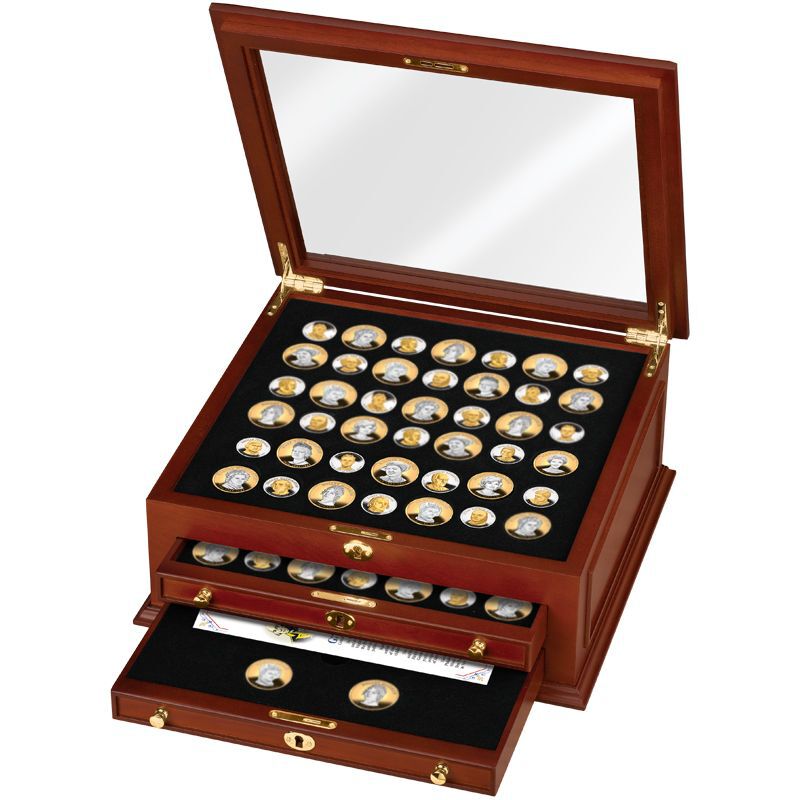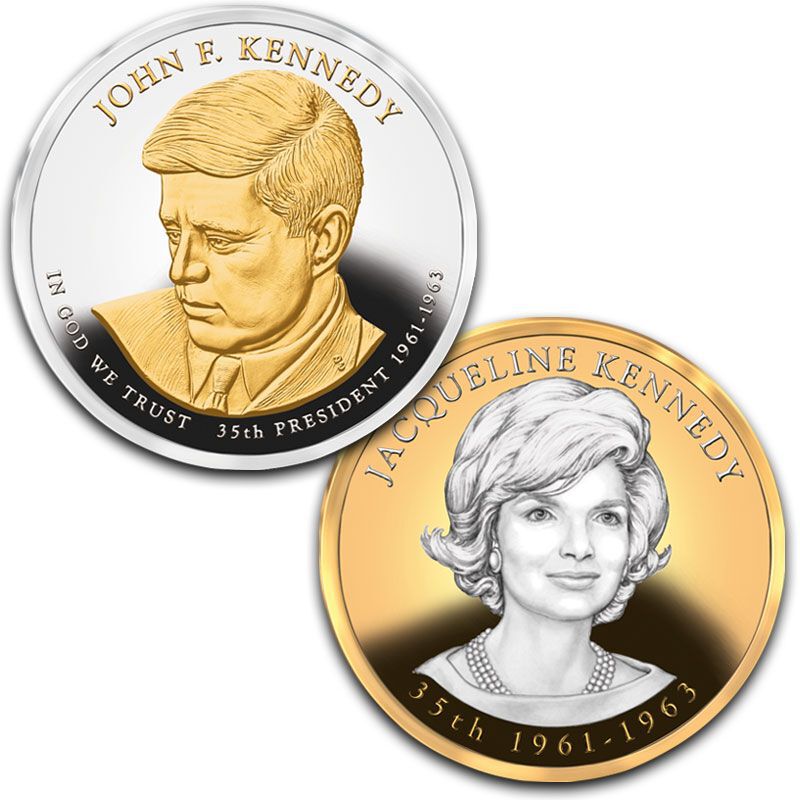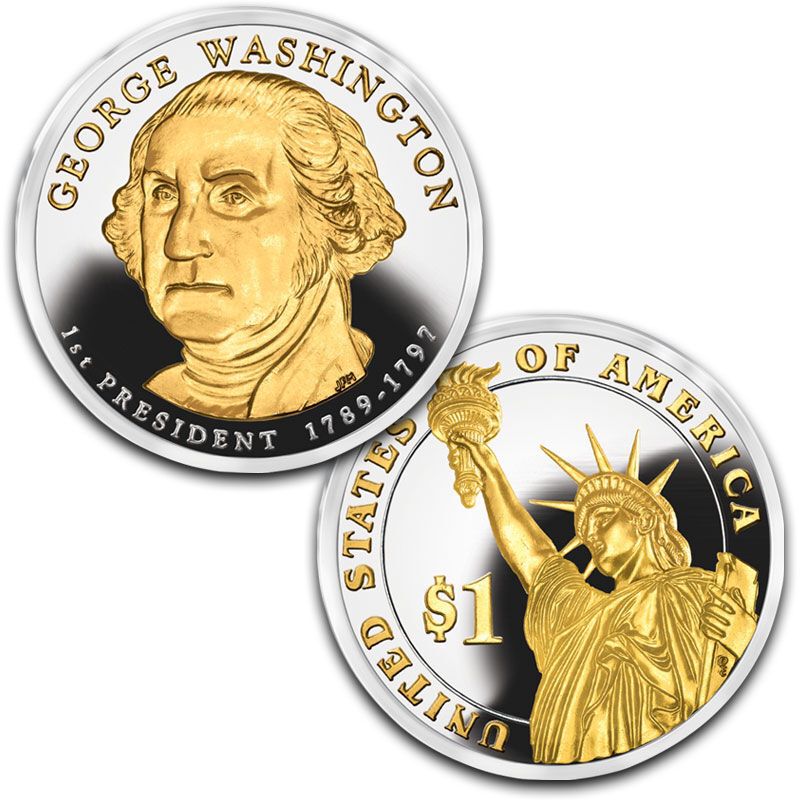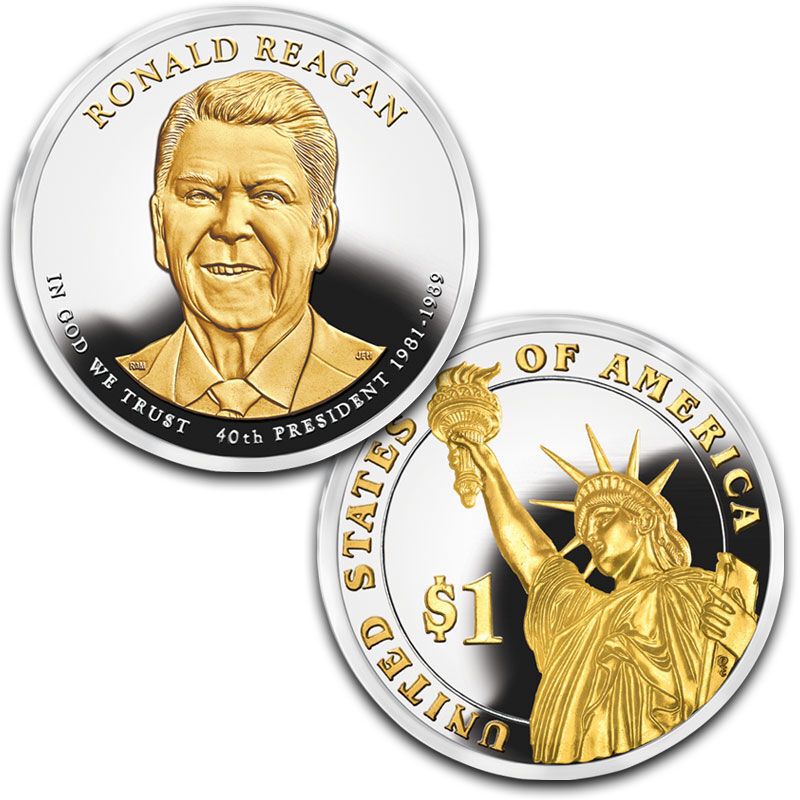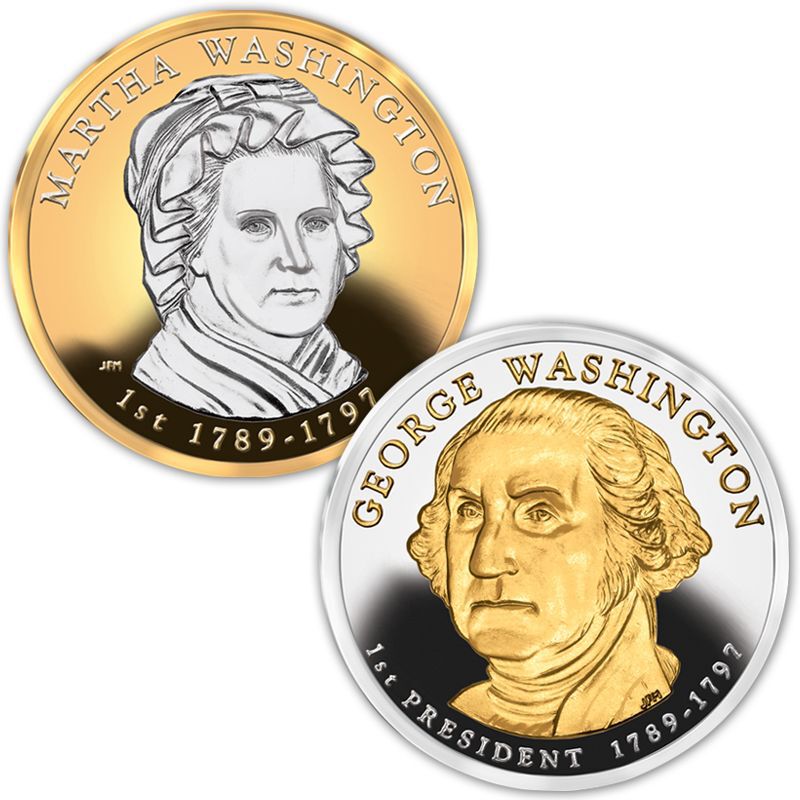 Exquisitely highlighted with precious gold and silver.

Now that production of the Presidential golden dollars that made history has ended, collectors are scrambling to acquire them in any condition. But you can do much better; you can reserve the first-ever Presidential coins – and their counterparts, the First Lady medals – enhanced with some of the world's most precious metals: pure 24kt gold and .999 silver. PCS Stamps & Coins guarantees you priority access to every coin and every medal from this groundbreaking series.

Included are:
• The first two years of Presidential coins, the only ones with "In God We Trust" on the edge, a distinctive feature never before seen on any other U.S. coin!
• Illustrated Biography Cards that accompany each Presidential dollar shipment, providing fascinating information about each President and his First Lady.
• Every minted coin or medal no matter how small the mintage or intense the demand.
Plus a Display Chest, yours at no extra charge.
Show Less
Show More
Ships in 2-4 weeks.
$24.95
per coin
Initial shipment of 1 coin is $27.40
Featuring 80 Presidential coins and First Lady medals, The Complete Presidents & First Ladies Collection forms a collectible of beauty, meaning and importance. These historic coins are protected by crystal-clear coating that lets you handle your coins safely without harm to the precious-metal finish. View both sides, and the edge details, up close. The chest (measuring approximately 12¾" x 12" x 5¾") will be sent with your third shipment.

This collection allows you the convenience of building it item-by-item with a gradual payment plan. After your first shipment of one coin, coins will be shipped directly to your home at the rate of two coins every other month until your last shipment of three coins (40 total shipments in this collection). You can pay for each 2-coin shipment in two monthly installments.

Your satisfaction is 100% guaranteed. You may return any shipment within 30 days for replacement, or for a full refund with no further obligation. You may cancel at any time by calling the toll-free number included with each shipment. Either party may cancel this agreement at any time.