Great Cities of the Roman Empire Ancient Coins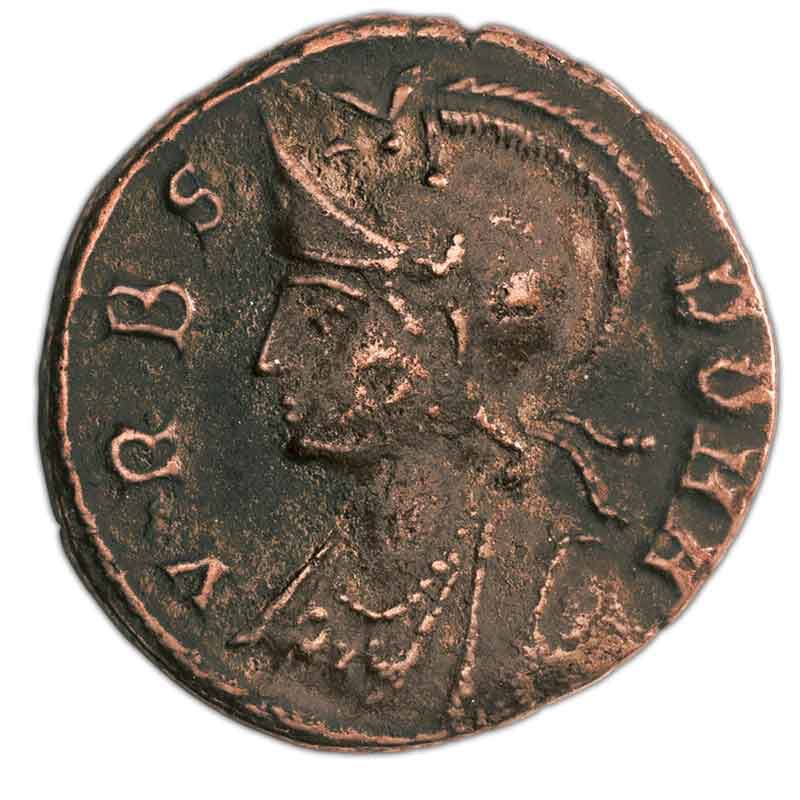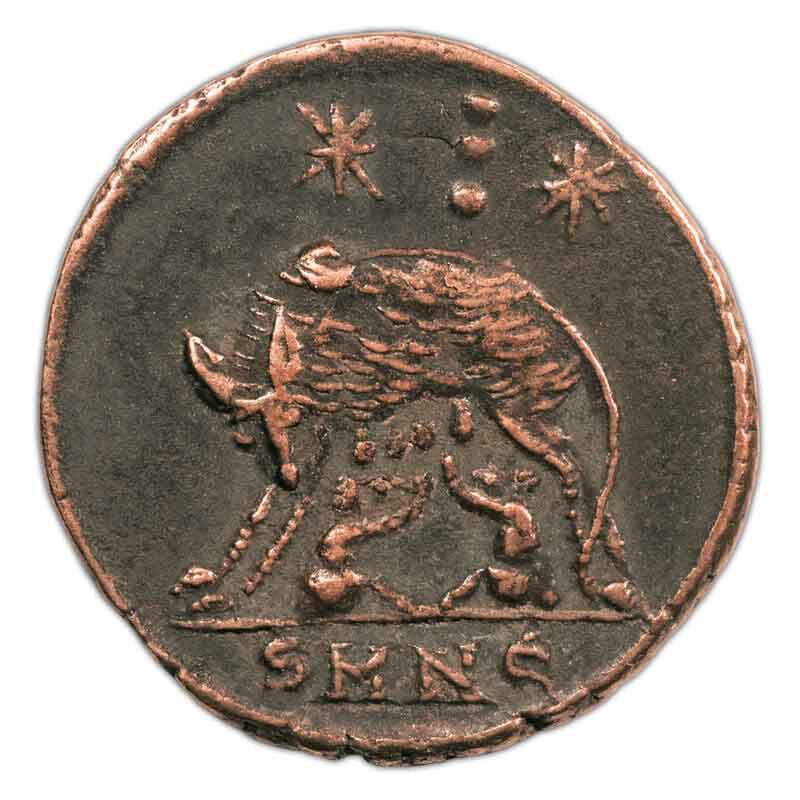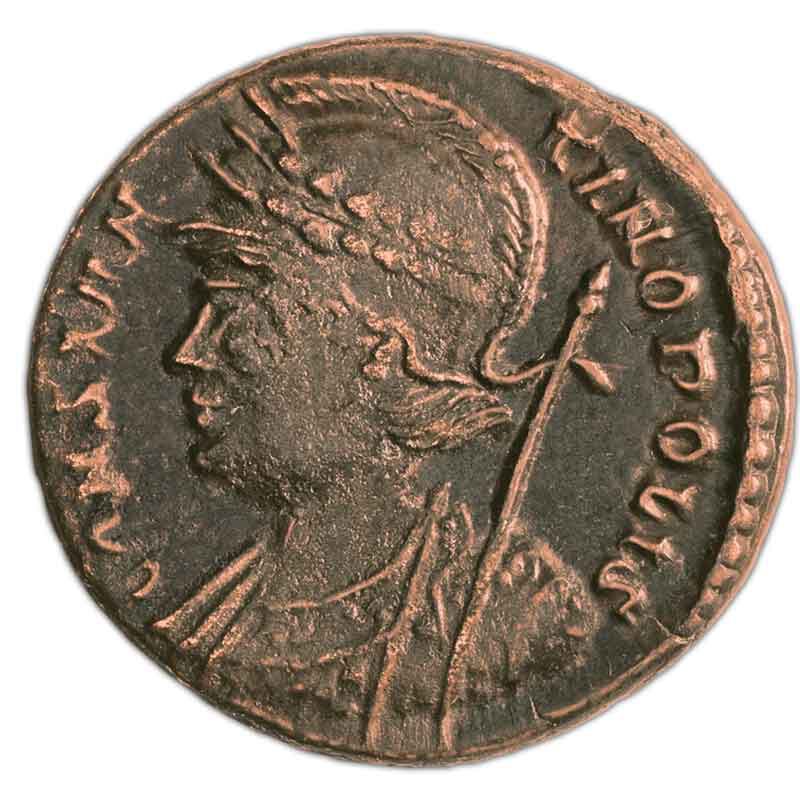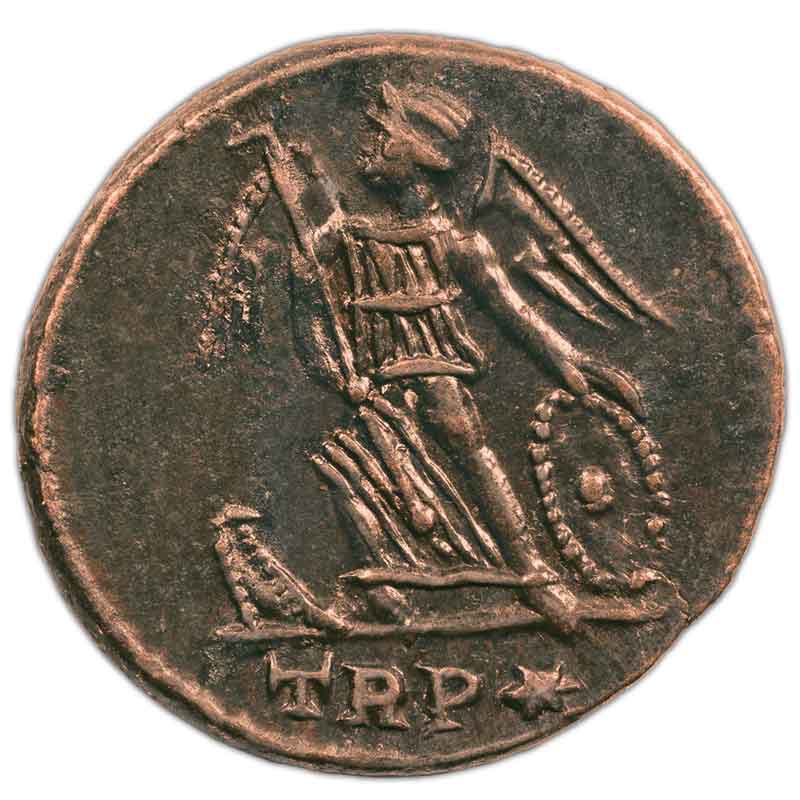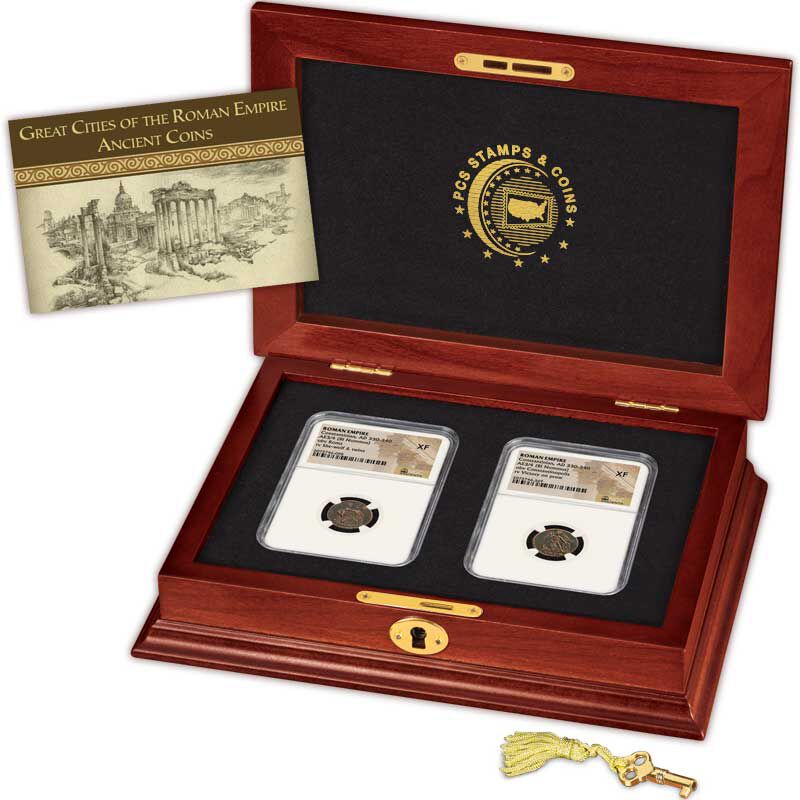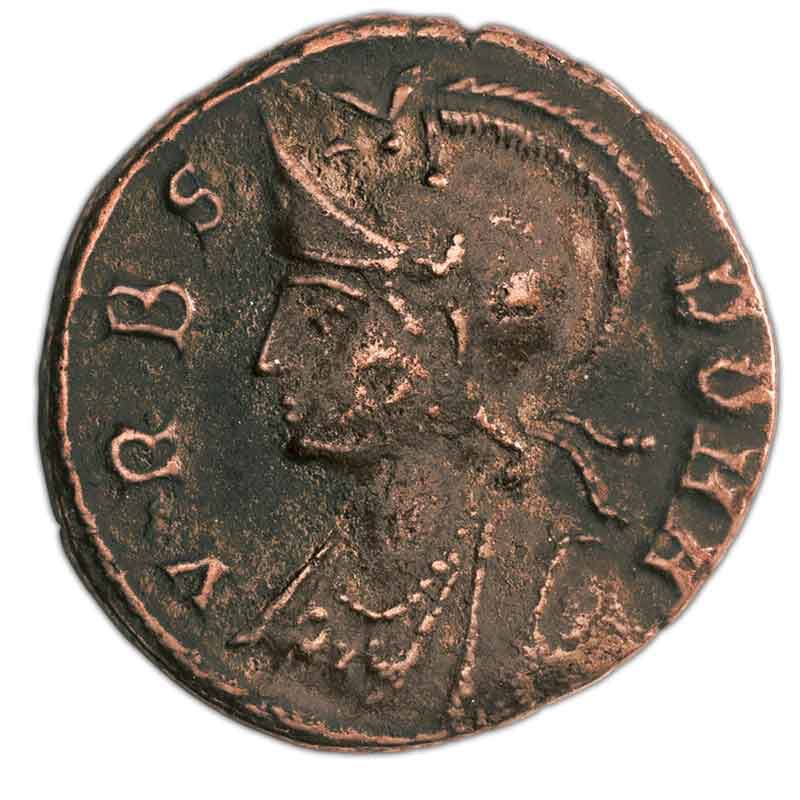 Hand-struck tributes dating back to the fourth century...

On May 11, A.D. 330, legendary Roman Emperor Constantine the Great presided over an extravagant ceremony that established Constantinople (present-day Istanbul, Turkey) as the new capital of the Roman Empire. It was the birth of a new era in Roman history — and to mark the occasion, he issued a set of special coins celebrating Constantinople as his new capital city and Rome as the magnificent original capital.

Now, nearly 1,700 years after they were hand-struck in bronze by skilled artisans, you can own a spectacular set of these truly one-of-a-kind treasures. By special arrangement, PCS has acquired a limited quantity of these incredible ancient coins, certified genuine by Numismatic Guaranty Corporation (NGC), one of the world's leading coin-grading companies.
Show Less
Show More
Ships in 2-4 weeks.
$369
Payable in 3 monthly installments of $125
The coins you receive will:

• Bear the unique "Roman Empire" label that identifies each coin and the city it honors; together they create a stunning set that is reunited for the first time in nearly 1,700 years.
• Be enhanced by a Collector's Guide — written by experts — that includes fascinating details about the history and design of your coins.
• Arrive in a handsome wooden Display Chest that measures 8" x 5 ¾" x 1¾".
• Be graded as Extremely Fine condition, with the design details amazingly well-preserved considering their age and scarcity. What's more, each coin is sonically sealed in a matching clear archival holder that protects its condition, while allowing you to examine the historic designs on both sides safely without fear of damage from dust, dirt and fingerprints.
• Please note: no two hand-struck coins are exactly alike. Designs of the coins that you receive may vary slightly from the ones shown.

This product allows you the convenience of a gradual payment plan. You can pay in three monthly installments.

Your satisfaction is guaranteed by PCS Stamps & Coins' guarantee of quality and excellent service. If you're not completely satisfied, return your product within 30 days for replacement or refund. All orders are subject to acceptance.