The First and Last San Francisco Morgan Silver Dollars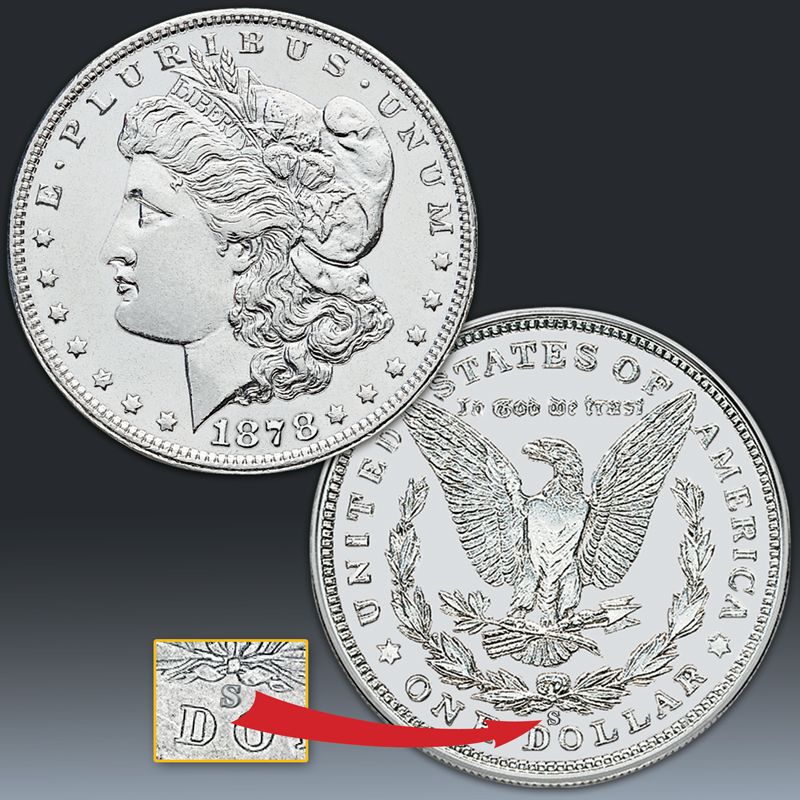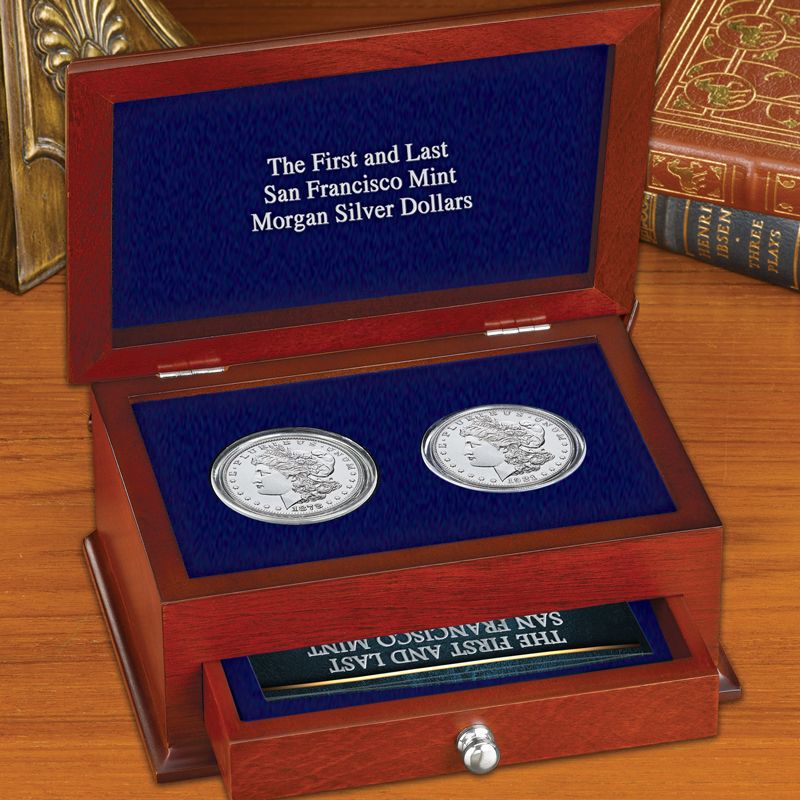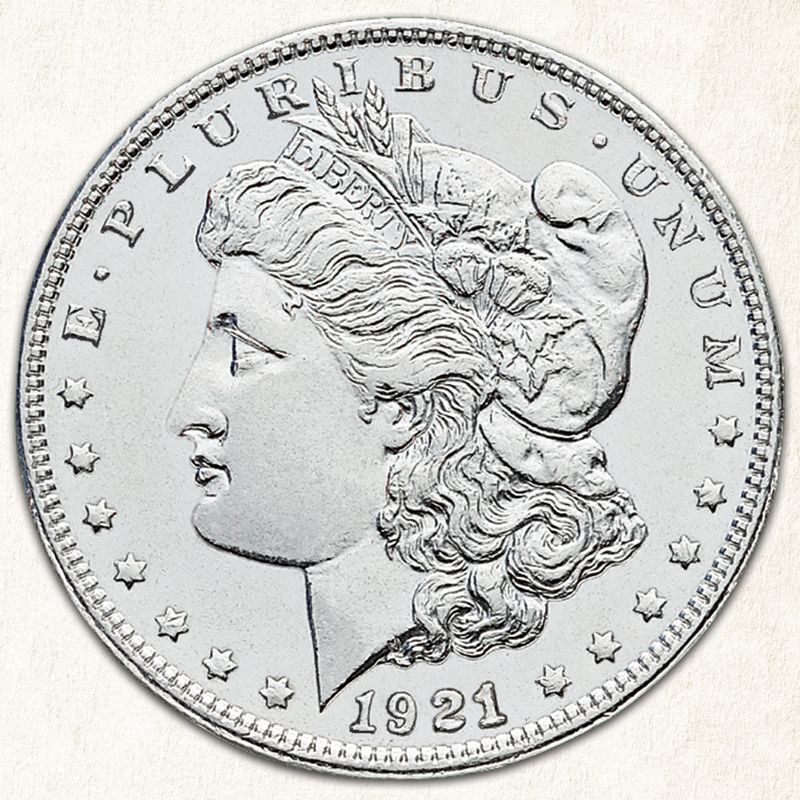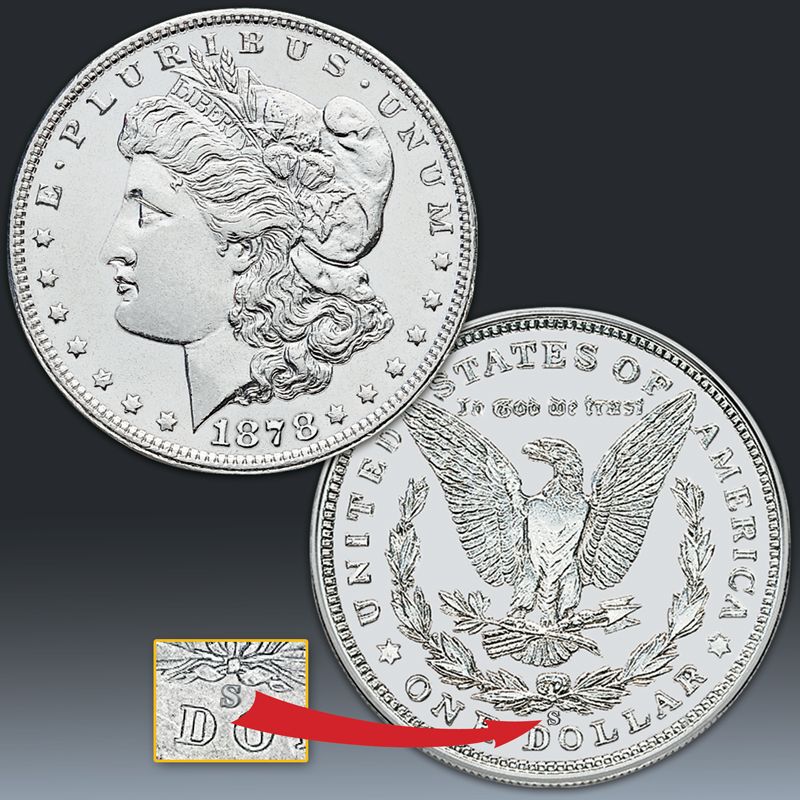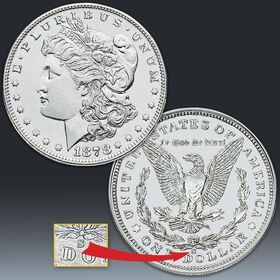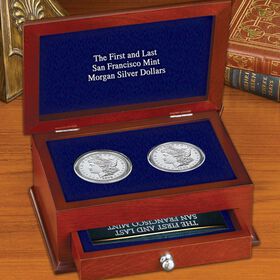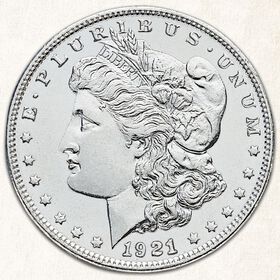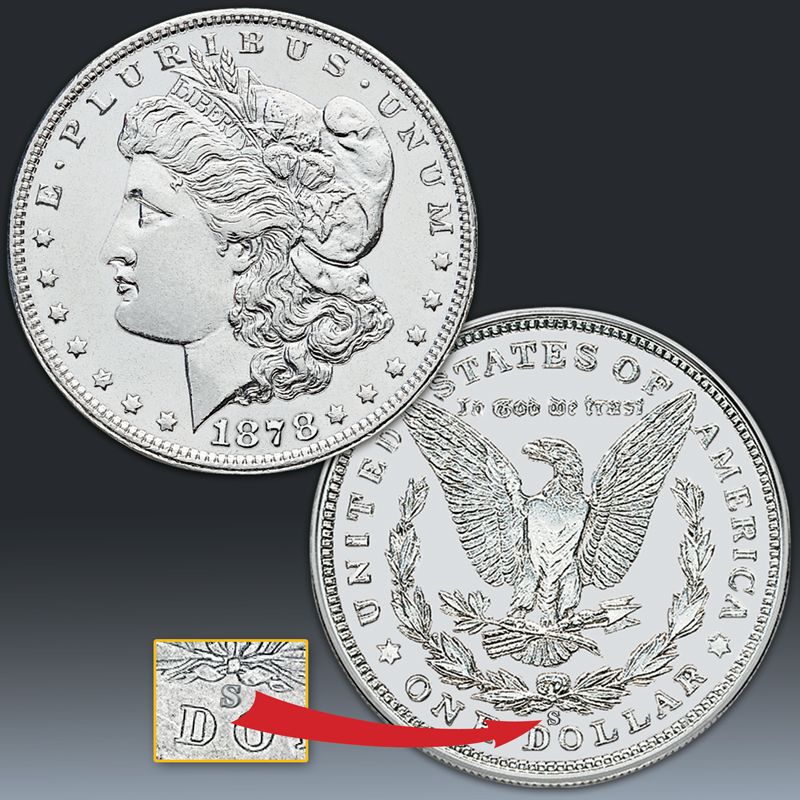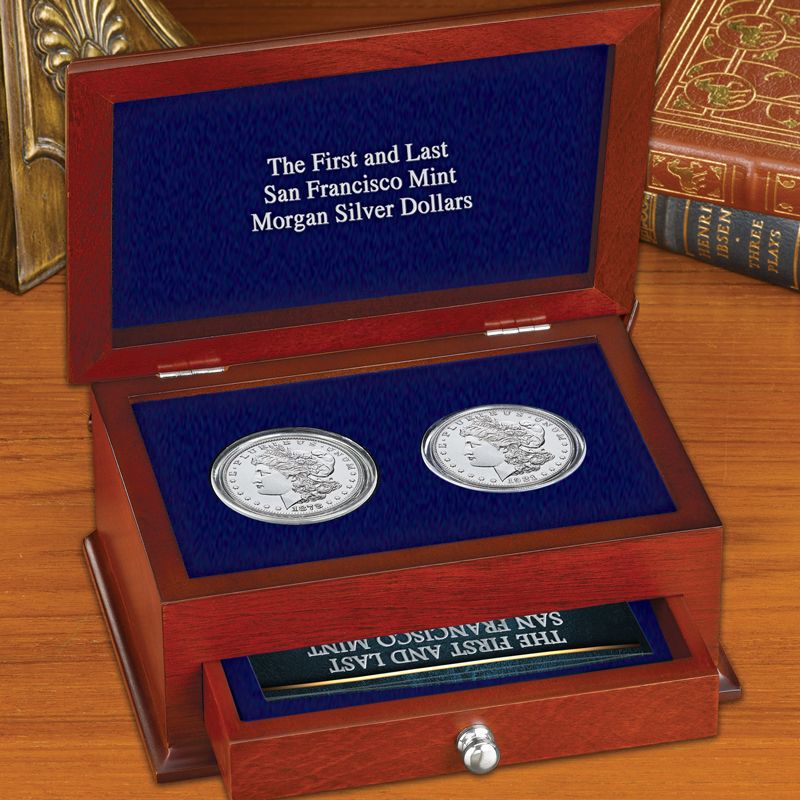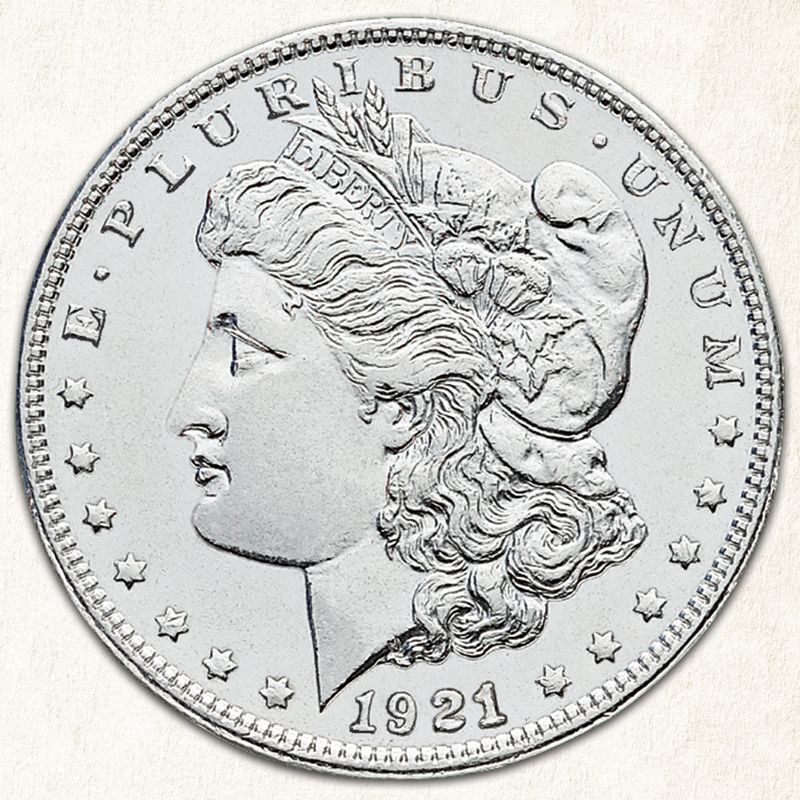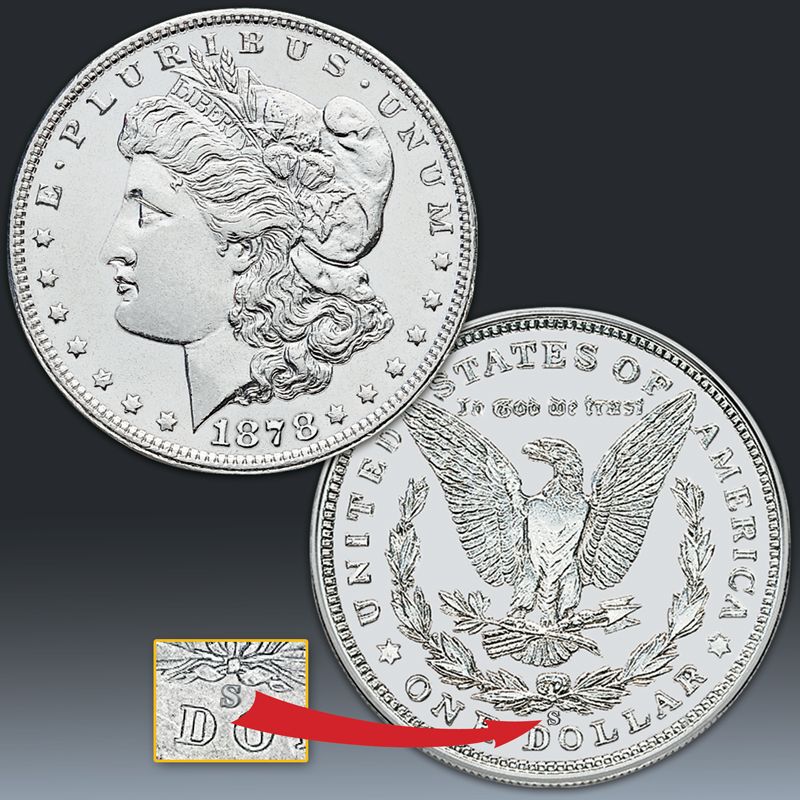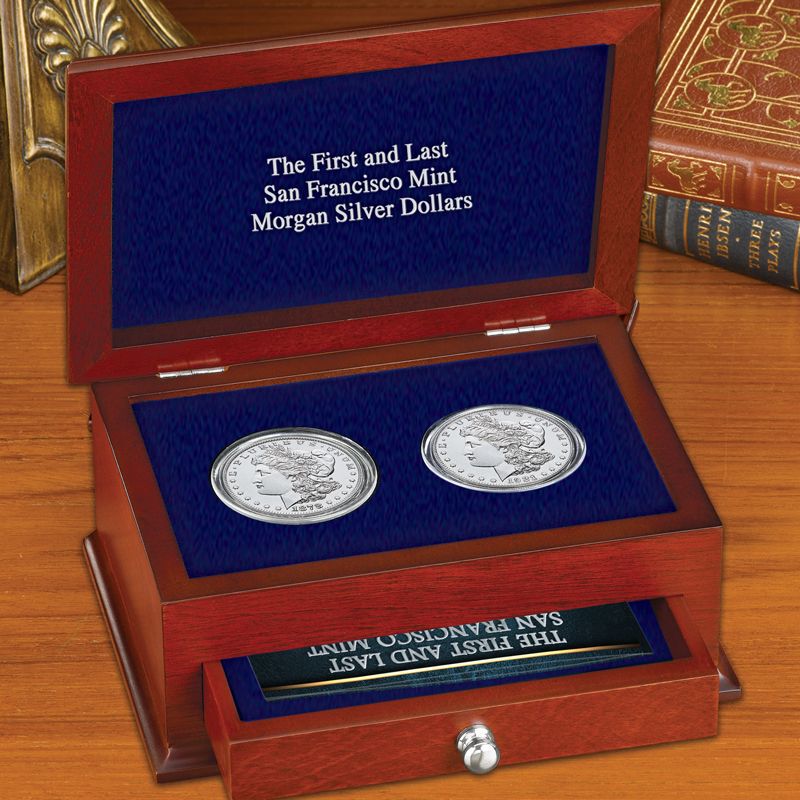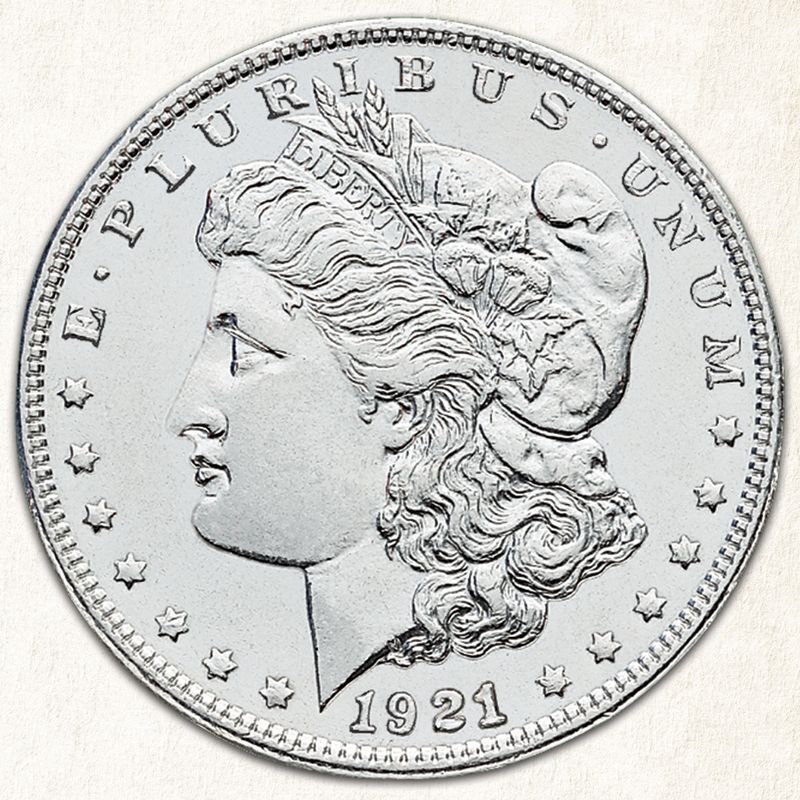 Brilliant uncirculated coins minted at the famous "Granite Lady."
• Two coveted 90% silver Morgan dollars struck at the San Francisco Mint — the storied "Granite Lady" building which survived the devastating earthquake and fire of 1906!
• Minted from the silver strikes of the Wild West, from the historic first issue of 1878 to the scarce last year of 1921, bearing the famous "S" mint mark.
• Presented in

uncirculated

condition — an incredible find given that both coins are more than 90 years old — protectively encased in clear, durable capsules that allow easy viewing of each coin's front and back without any concern for dirt, dust or fingerprints.
• Coins from among those spared or hoarded by collectors when hundreds of millions of silver dollars were melted down over the decades.
• Accompanied by a custom-crafted wooden Display Chest, measuring 2.9" x 6.5" x 4.5", with gleaming silver-toned hardware and handsome wooden inlays.
• Comes with a Collector's Guide with intriguing narrative that details the fascinating past of the San Francisco Mint and the Morgan Silver Dollar.
• Guarantee of Satisfaction: Free returns for replacement or full refund.
Show Less
Show More
In stock. Ships in 1-2 weeks.
$325
Payable in 3 monthly installments of $111
This product allows the convenience of a gradual payment plan. It is payable in three equal, monthly, interest-free installments.

Please note: The exact appearance of the coins you receive may vary from the images shown. These uncirculated-condition coins are inspected (but not professionally graded) to ensure no trace of wear. We strive to offer coins with good eye appeal based on feedback from our customers. Please note that the coins may show contact marks, they may have been cleaned, and their surface may lack some luster.
Your satisfaction is 100% guaranteed. You may return your product at our expense within 30 days for replacement or for a full refund. Orders are subject to acceptance.