First and Last Carson City Mint Morgan Silver Dollars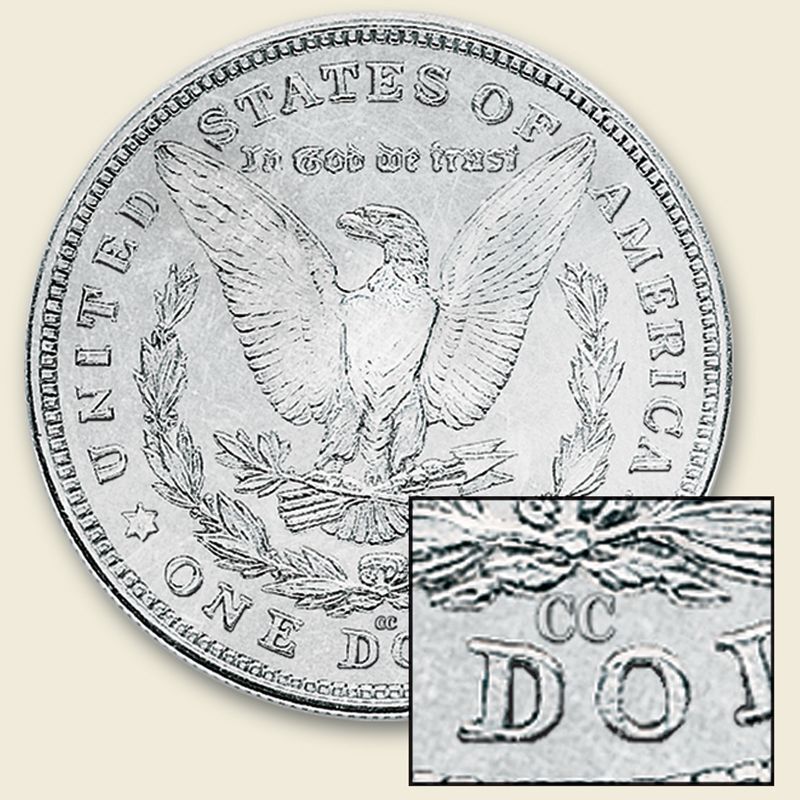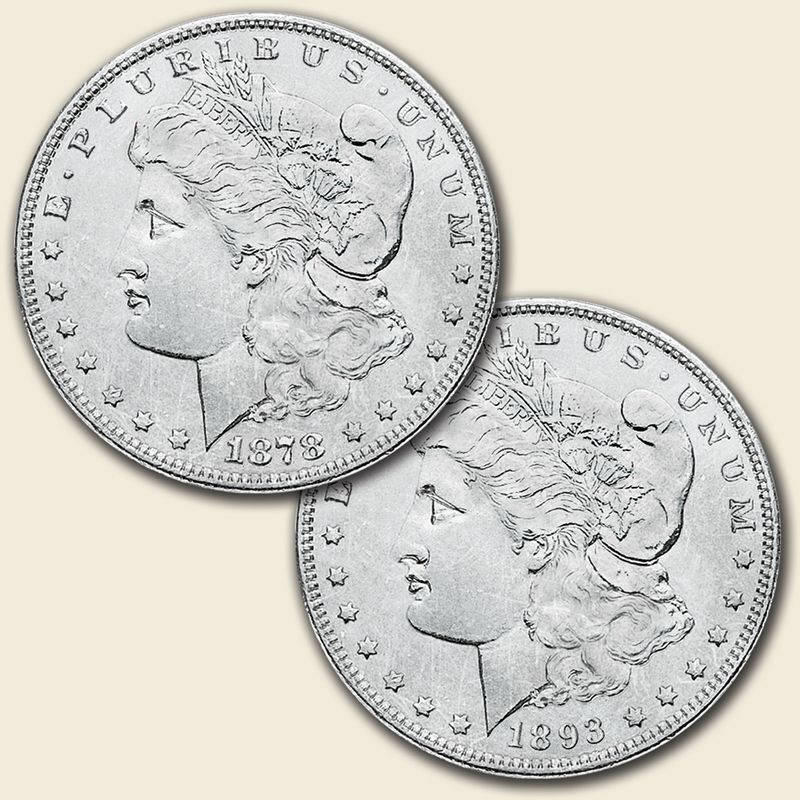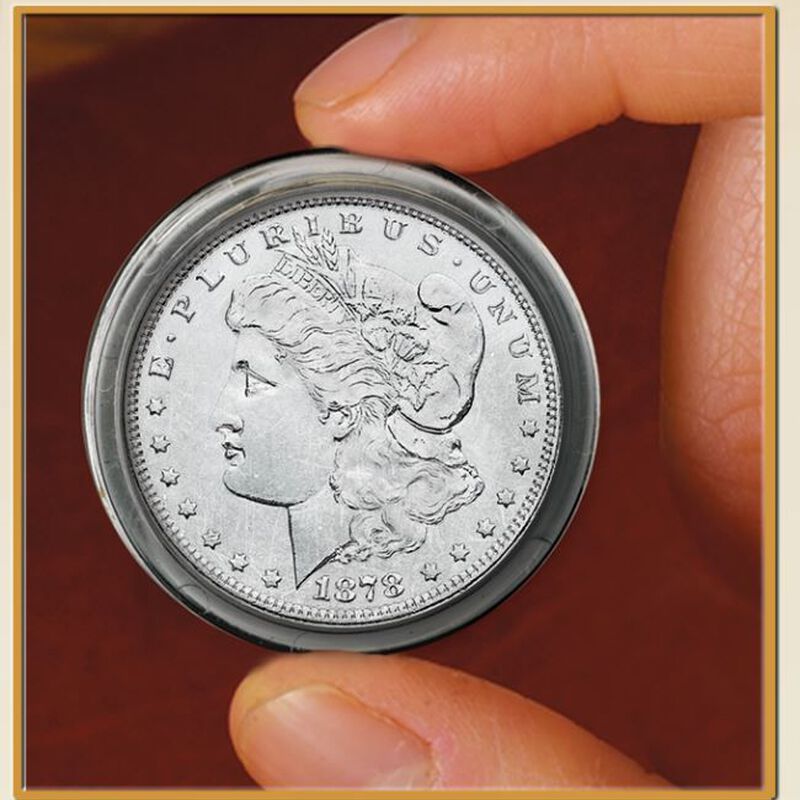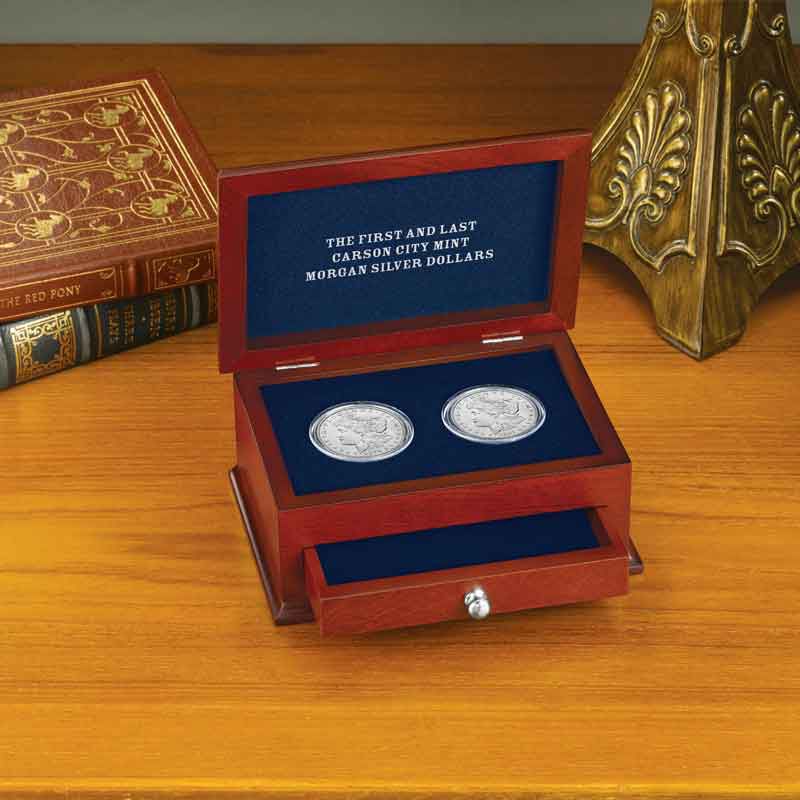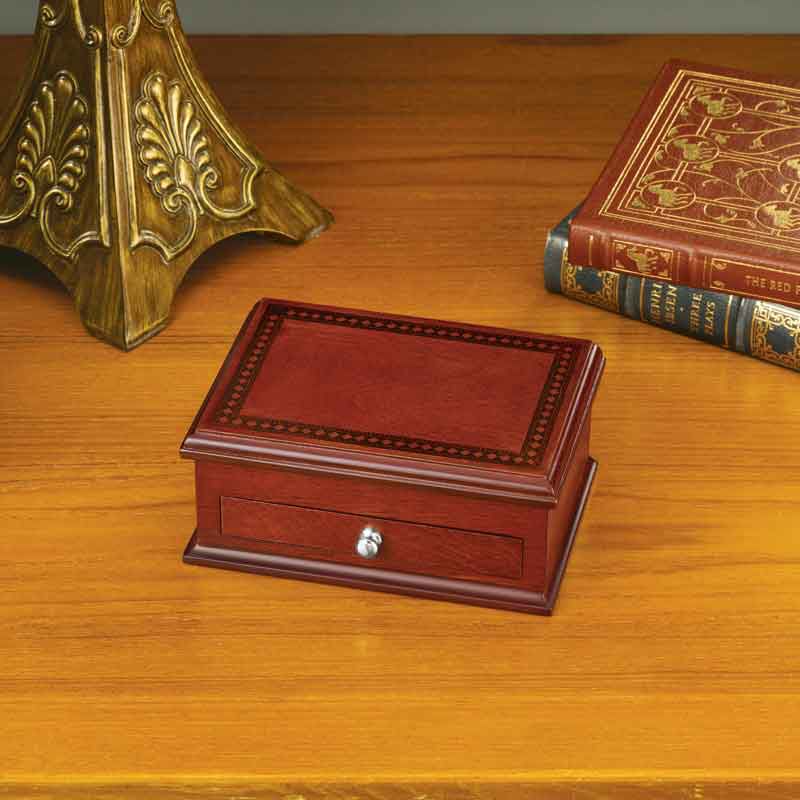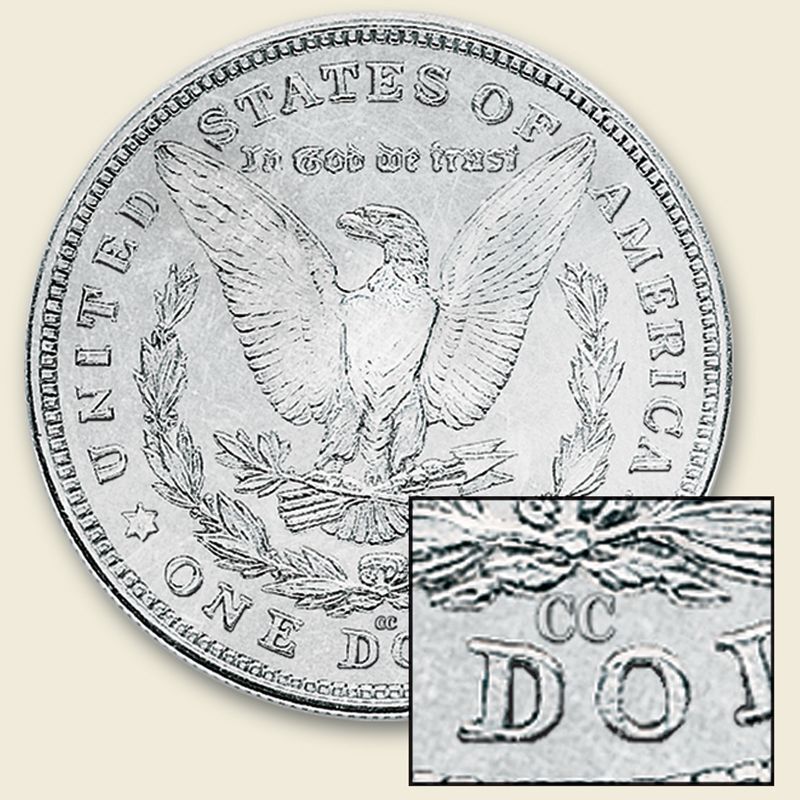 Two scarce 19th-century silver dollars from the "Wild West" Carson City Mint.

The Carson City Mint was established at the peak of the Silver Rush, about 20 miles away from the Comstock Lode. But only a tiny fraction of all Morgan Dollars were minted there. Carson City produced Morgans for a total of only 13 years, and for most years at quantities far lower than the other U.S. Mints producing them.

Their scarcity, unusual double mint mark and alluring ties to the Old West make "CC" Morgans highly coveted. This collection from PCS Stamps & Coins contains two rarely seen coins, both more than 120 years old.
Show Less
Show More
Ships in 2-4 weeks.
$689
Payable in 3 monthly installments of $233
The coins you receive will:

• Contain more than three-quarters of an ounce of silver from the famed Comstock Lode in each coin!
• Be enhanced by an expertly written information booklet providing the fascinating story behind Carson City Morgan Dollars.
• Feature George T. Morgan's famed rendition of Lady Liberty on the front and intrepid American eagle on the back.
• Arrive in a luxurious Display Chest, measuring approximately 3" x 6½" x 4½", with silver-toned hardware and a special drawer for your information booklet.
• Be presented in gently circulated condition, protectively encapsulated to preserve their exceptional beauty, so you can enjoy all the major design details.

This product allows you the convenience of a gradual payment plan. You can pay in three monthly installments.
Your satisfaction is guaranteed by PCS Stamps & Coins' guarantee of quality and excellent service. If you're not completely satisfied, return your product within 30 days for replacement or refund. All orders are subject to acceptance.