The First Carson City Morgan Silver Dollar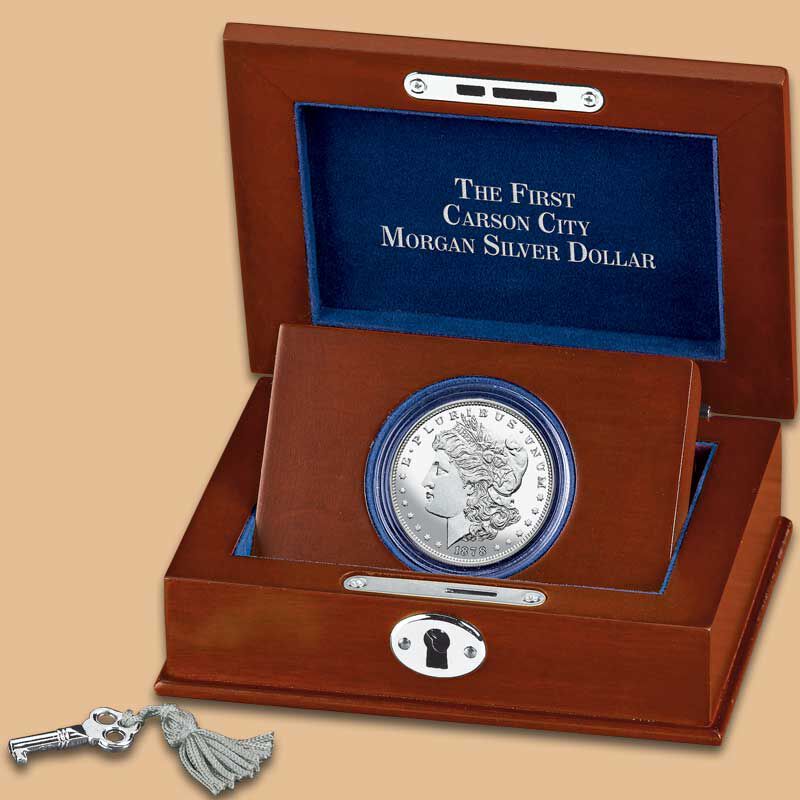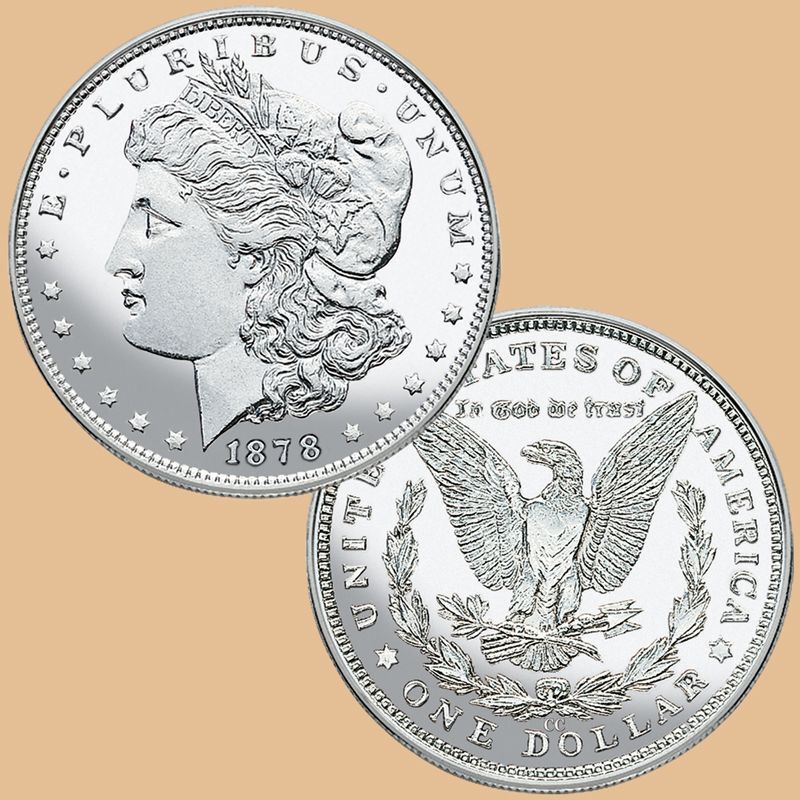 Minted with silver from the famous Comstock Lode.

Carson City, Nevada will forever be famed not only for its raucous Wild West history, but also for the nearby Comstock Lode, where silver mining on a major scale began in America. To facilitate the mintage of coins from this vast deposit, the U.S. Mint established a Carson City branch in 1870, yet ironically, its output was small compared to that of other U.S. mints. Only a tiny fraction of Morgan Silver Dollars were ever struck there, now in high demand by collectors.

This important first-year coin from 1878:

Contains more than three-quarters of an ounce of pure silver.
Bears the Carson City "CC" mint mark, the only one featuring two letters; these coins command a premium compared to Morgans produced at other U.S. Mints.
Includes an informative booklet detailing the coin's unique design and the history of the Carson City Mint.
Comes protectively encased in a clear, durable capsule that allows worry-free viewing of every extraordinary detail on both front and back.
Is presented in uncirculated condition—astonishing after 135 years.
Will be elegantly housed in a custom-crafted wooden Display Chest, measuring 1?" high x 5" wide x 3¾" deep, that allows you to display your coin at an angle and showcase it to maximum effect.
Show Less
Show More
Ships in 2-4 weeks.
$690
Payable in 3 monthly installments of $233