The Only Carson City Mint Half-Eagle Gold Coin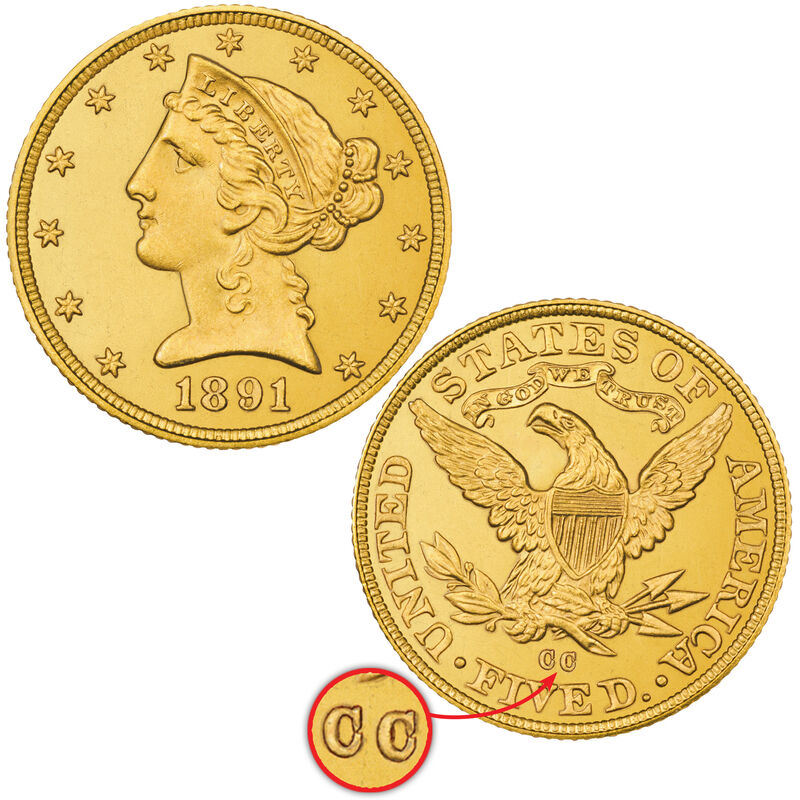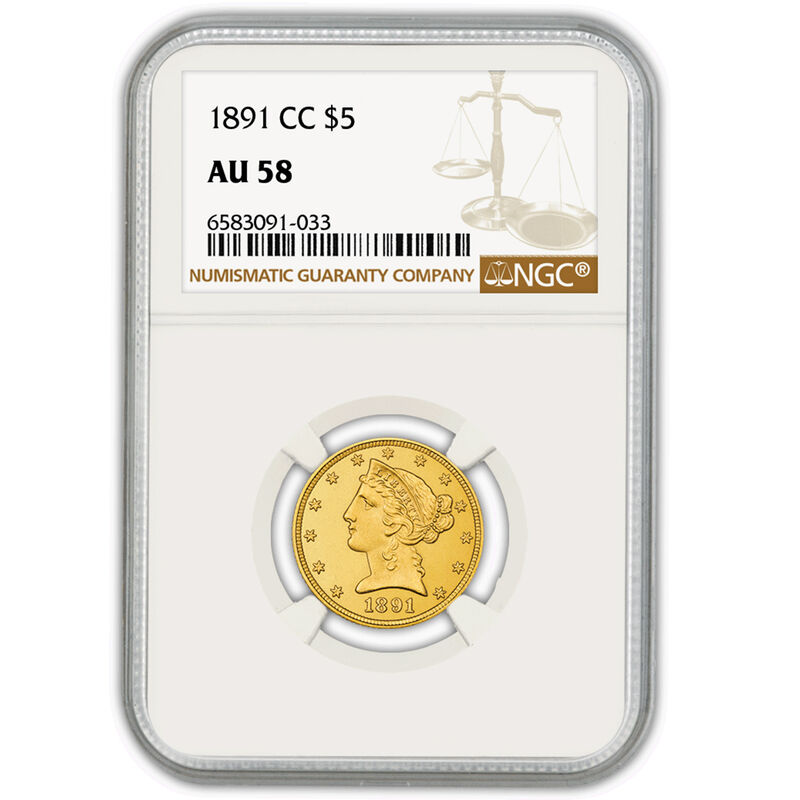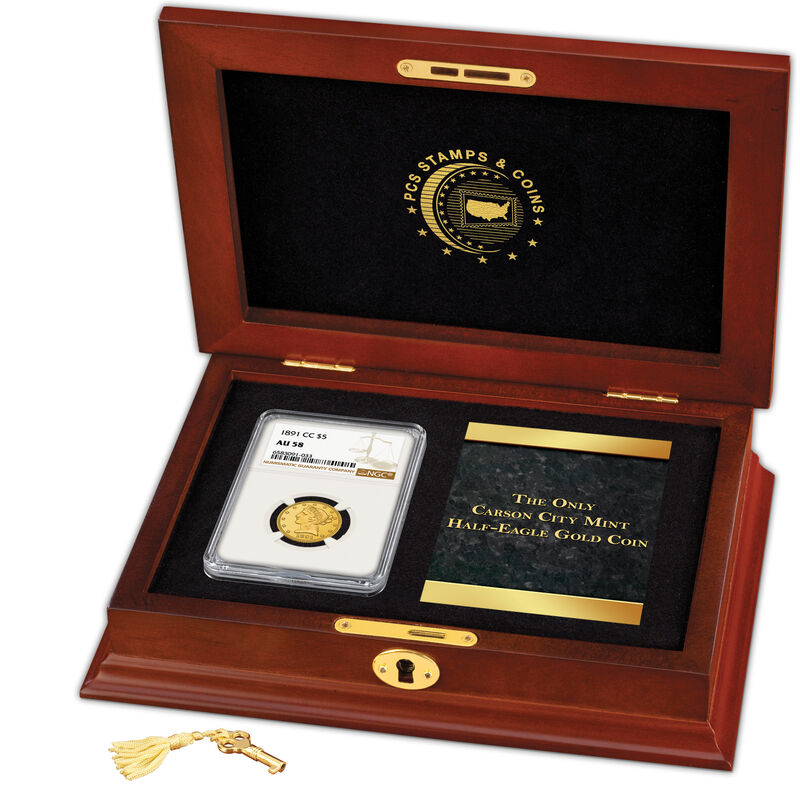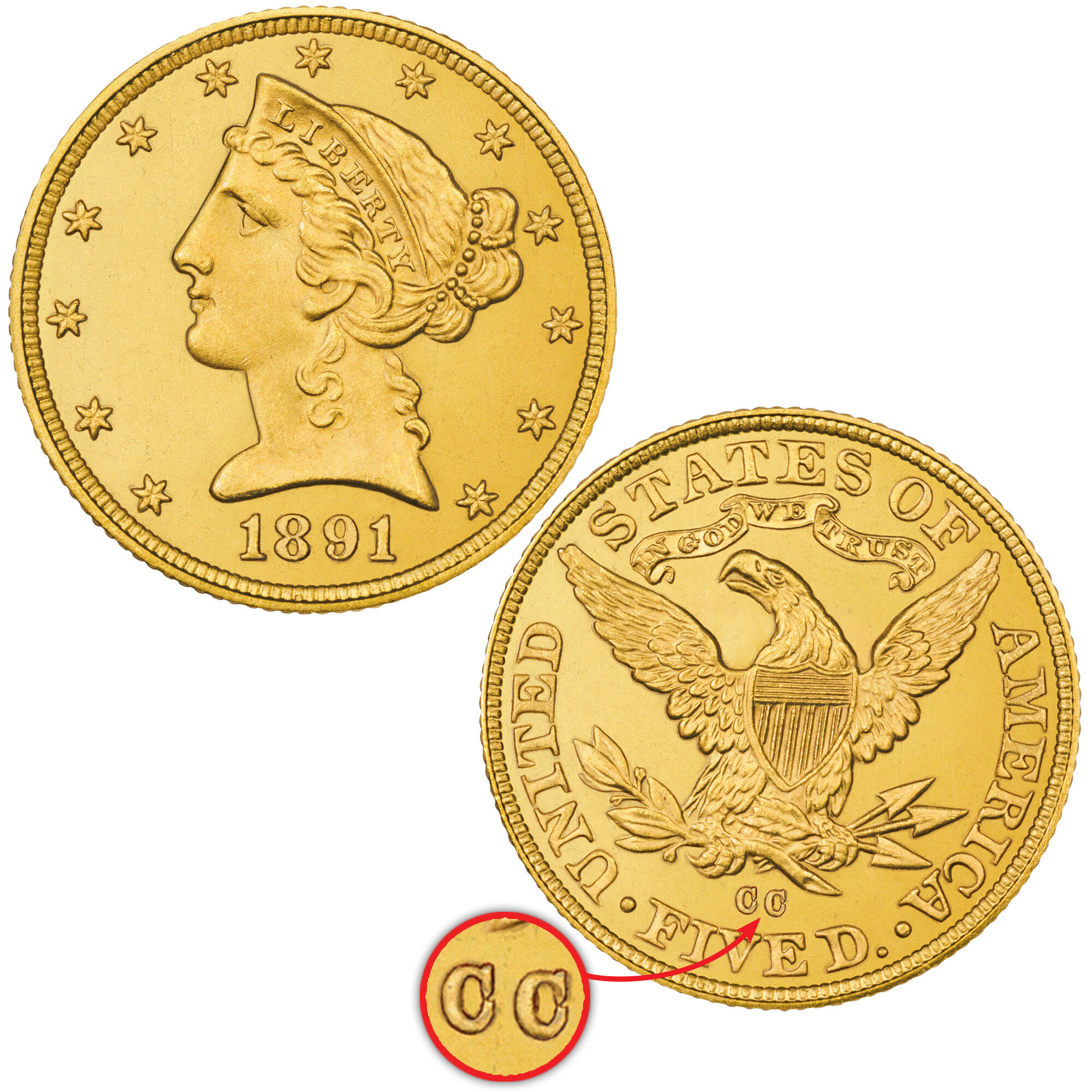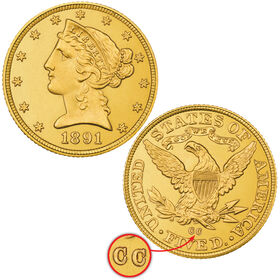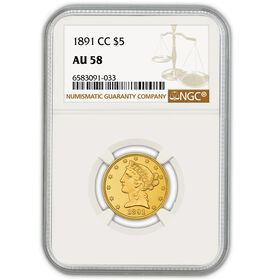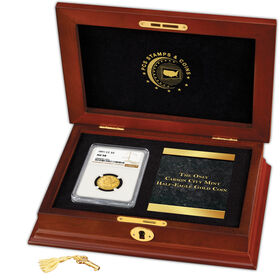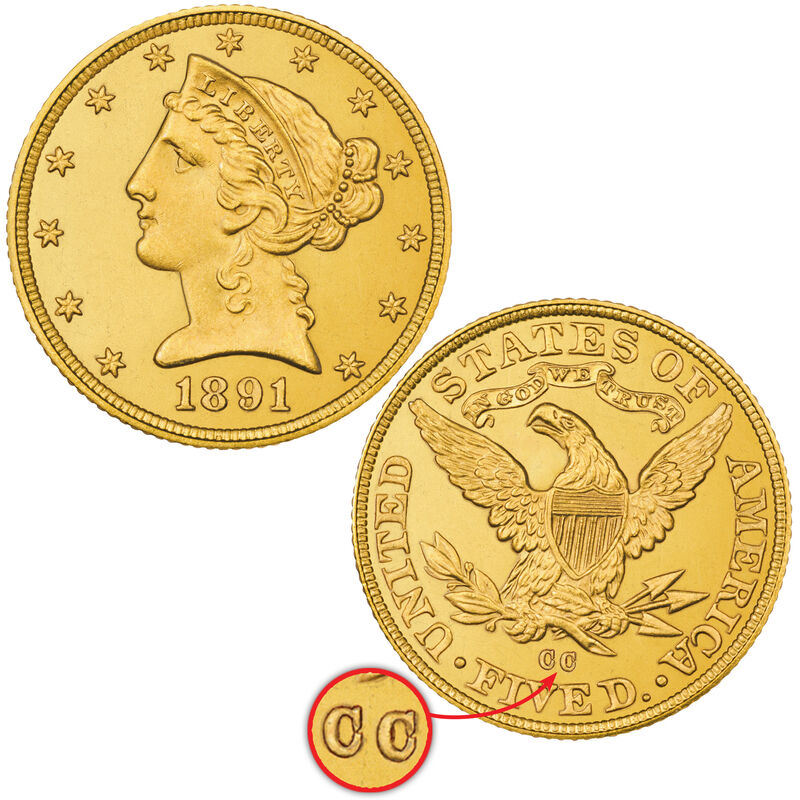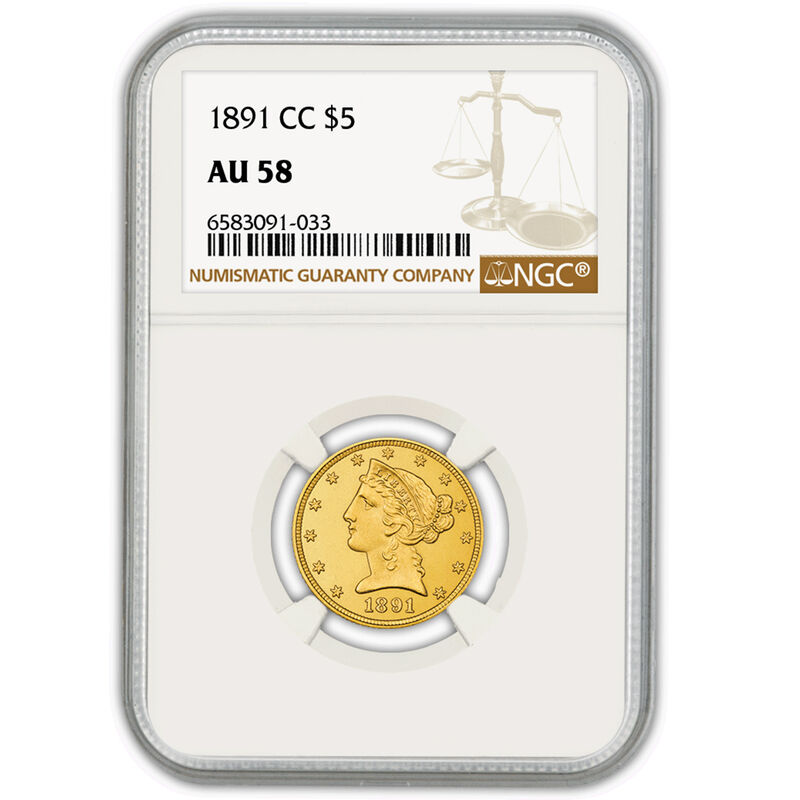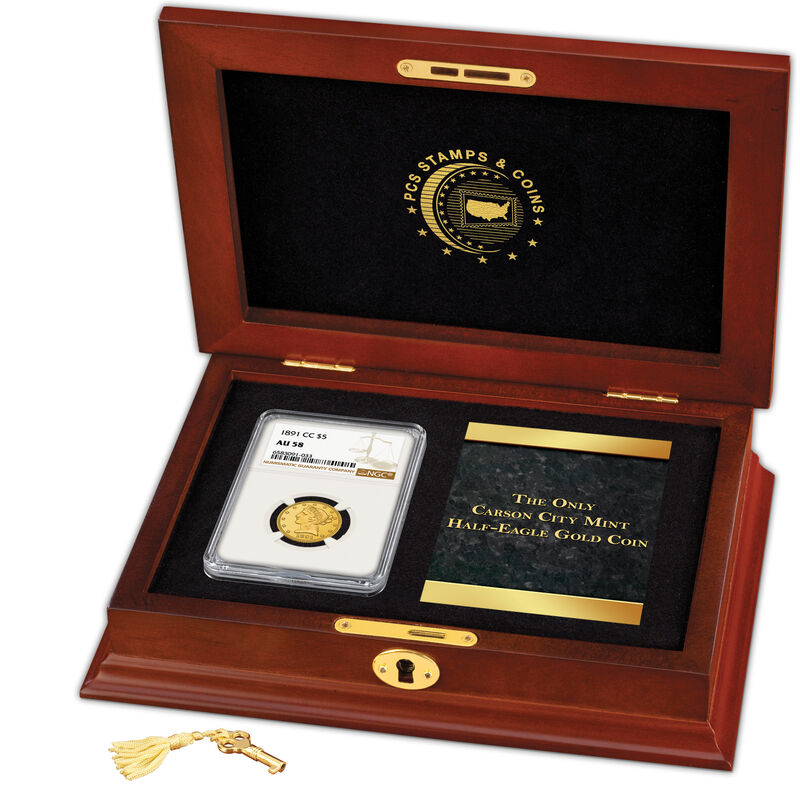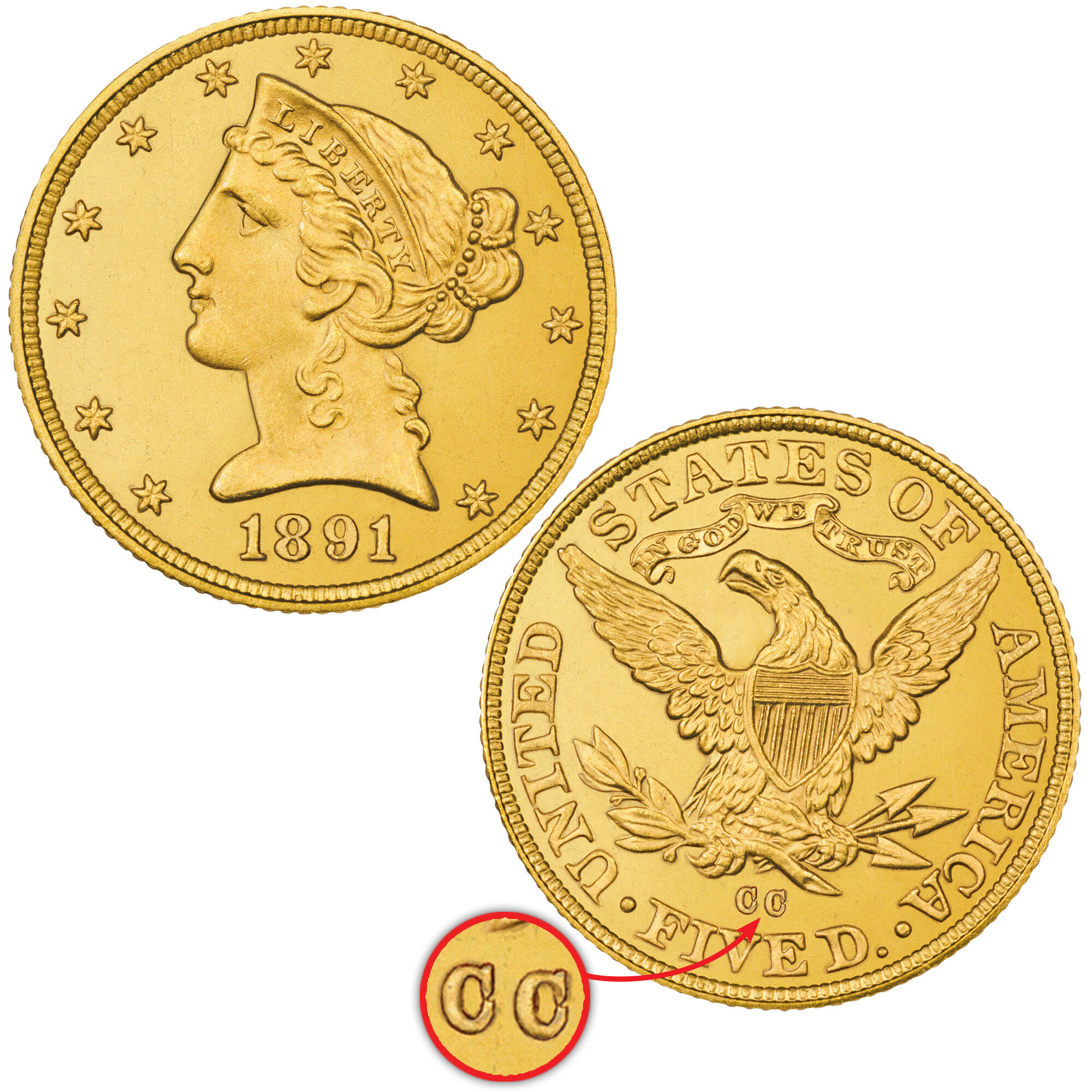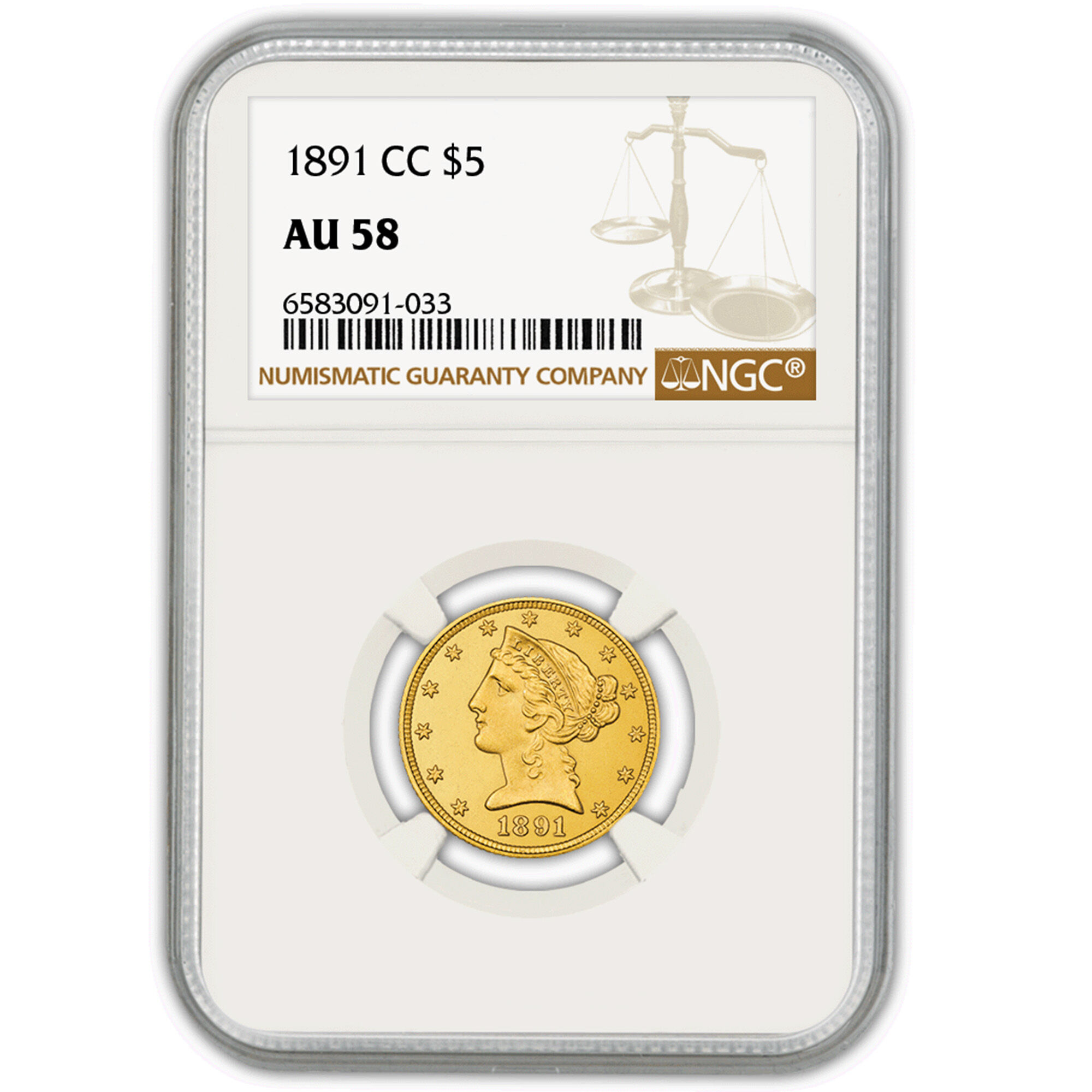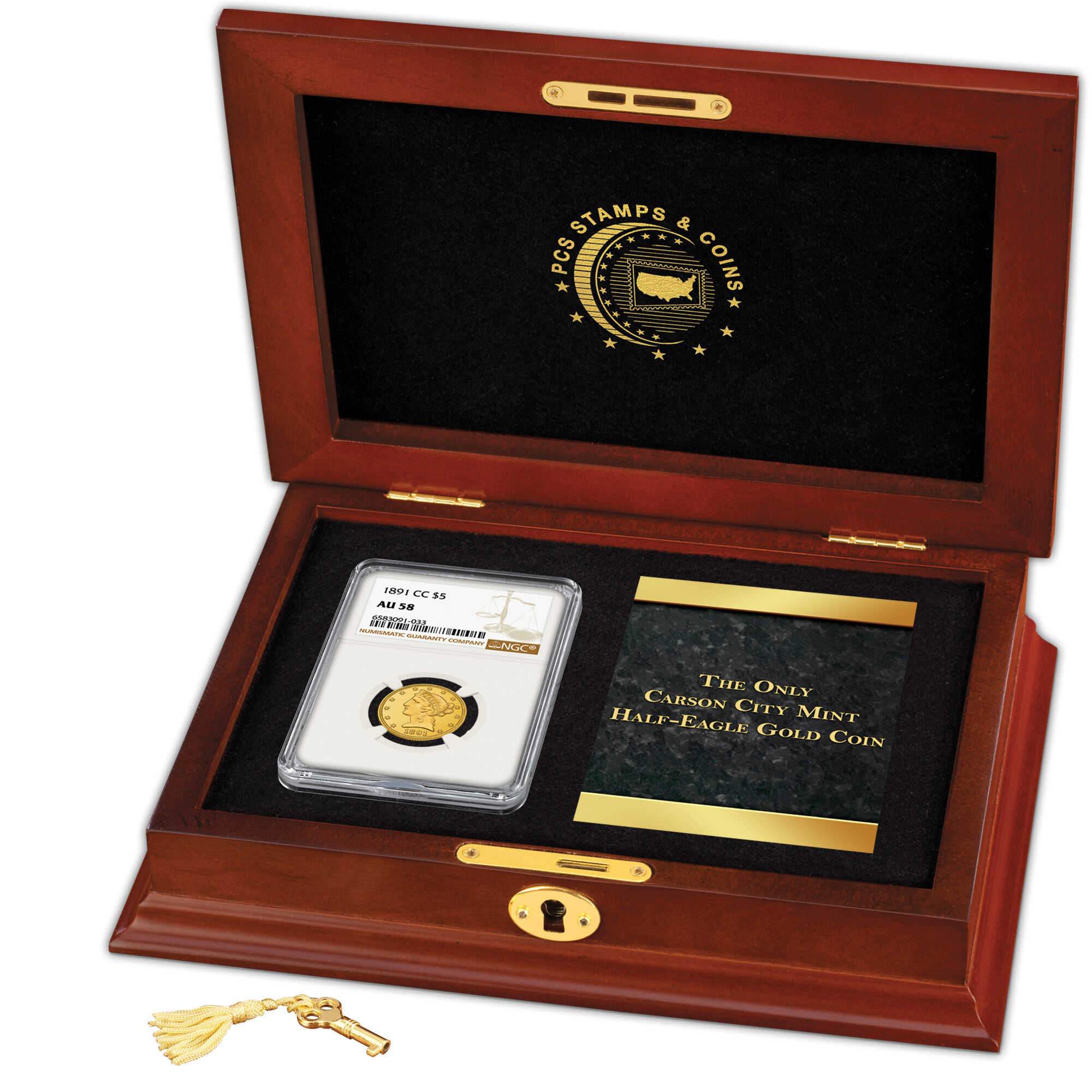 An 1891 gold half-eagle coin certified in About Uncirculated condition!
• Struck in 90% gold and containing nearly a quarter-ounce of gold, the Carson City Mint $5 Liberty Head gold coin represents only about one percent of its entire mintage.
• The front features a youthful Liberty; the back depicts a heraldic eagle with the Union shield on its breast and a banner bearing the motto "In God We Trust" above its head.
• The coveted "CC" mint mark identifies the Liberty Head design as the only $5 gold coin — also known as a half-eagle — ever made at the "Wild West" Carson City Mint.
• Sealed and certified by one of the most reputed grading agencies in the numismatic industry as stunning About Uncirculated condition, nearly the same as it was when first minted.
• Accompanied by a luxurious wooden Display Chest (measuring 8¼" x 5⅞" x 1¾"), designed to provide a museum-quality setting for the coin.
• Comes with a Collector's Guide filled with captivating details about the Carson City Mint and the history and design of the $5 Liberty Head gold coin.
• Guarantee of Satisfaction: Free returns for replacement or full refund.
Show Less
Show More
In stock. Ships in 1-2 weeks.
$3,349
Payable in 2 monthly installments of $1,674.50 (includes shipping)
This product allows the convenience of a gradual payment plan. It is payable in two equal, monthly, interest-free installments.
Please note: The exact appearance and year of issue of the coin you receive may vary from the images shown.
Your satisfaction is 100% guaranteed. You may return the product at our expense within 30 days for replacement or for a full refund. Orders are subject to acceptance.
Product references featured in this announcement are based on information available as of February 2023.