The Complete John F. Kennedy Proof Half-Dollar Collection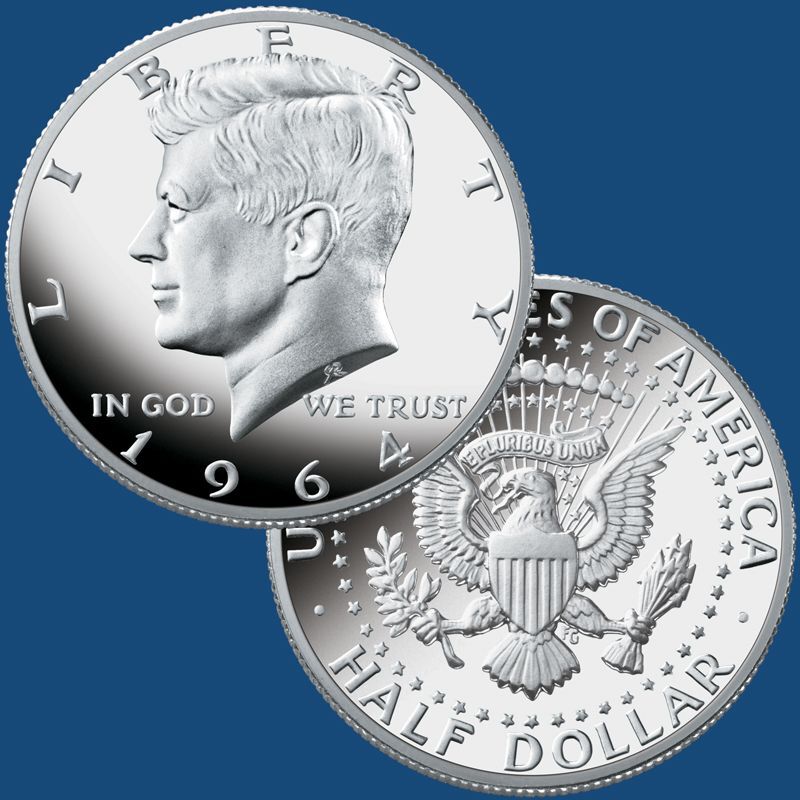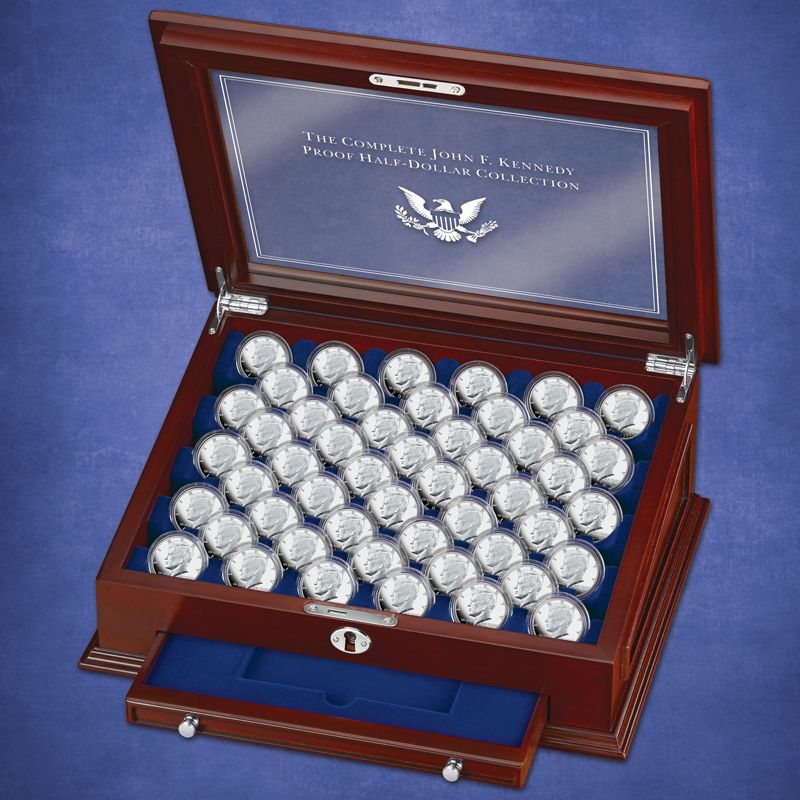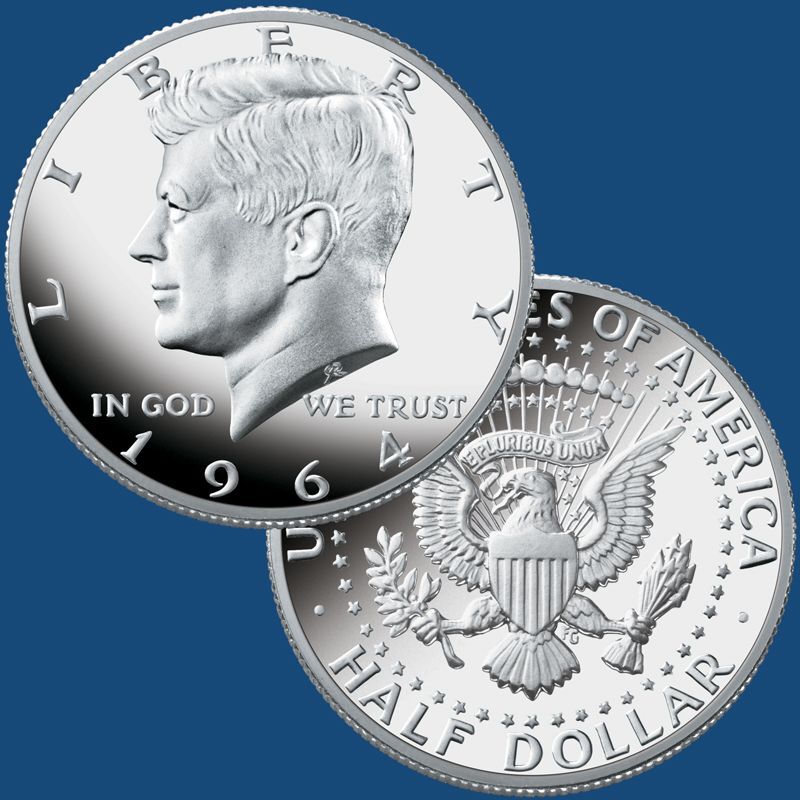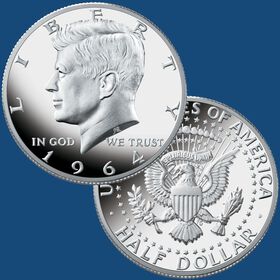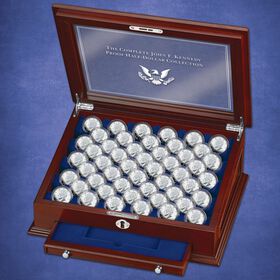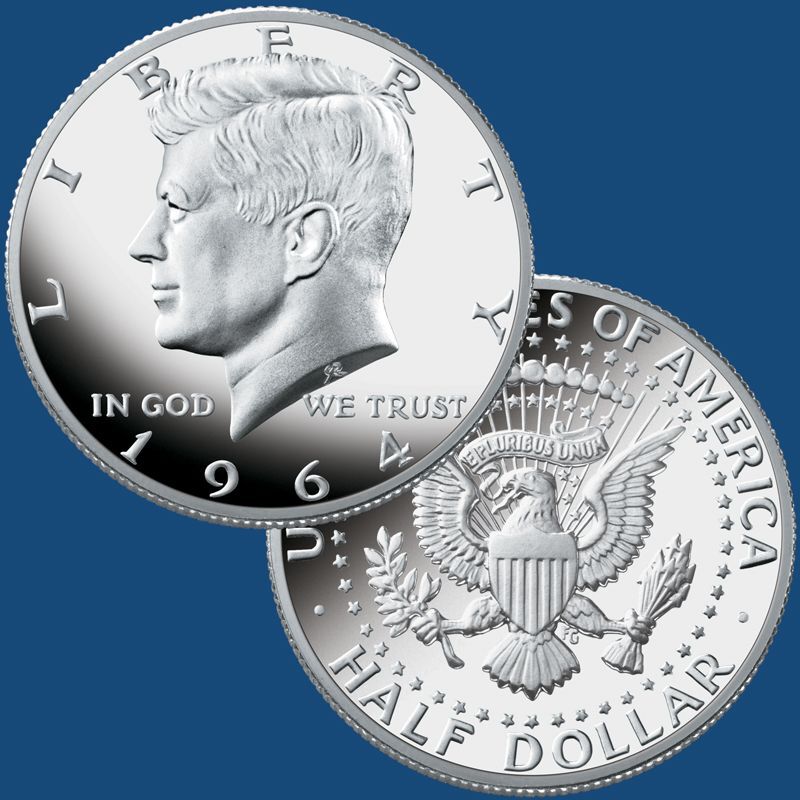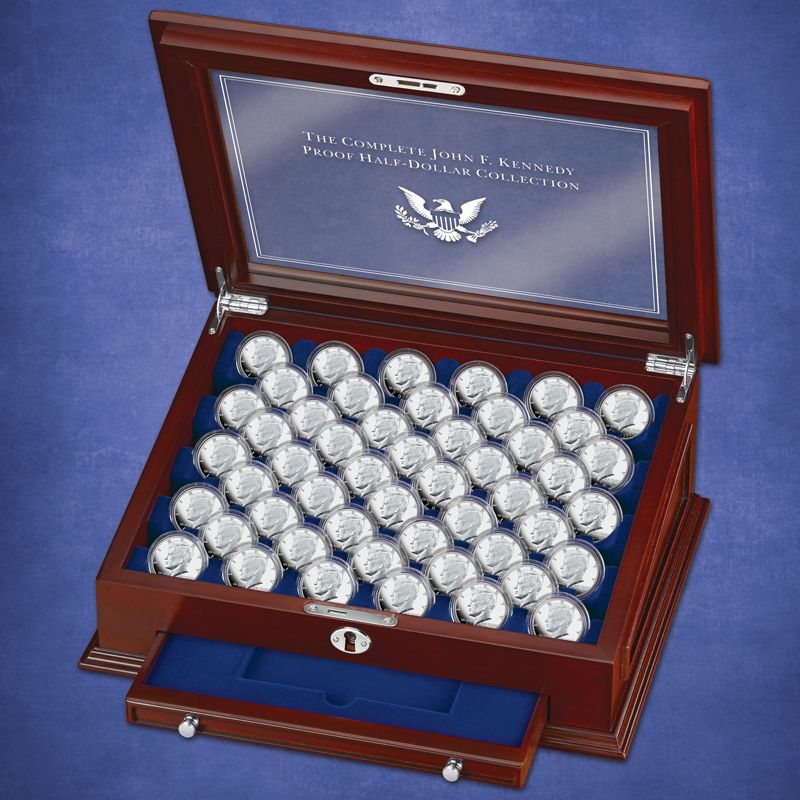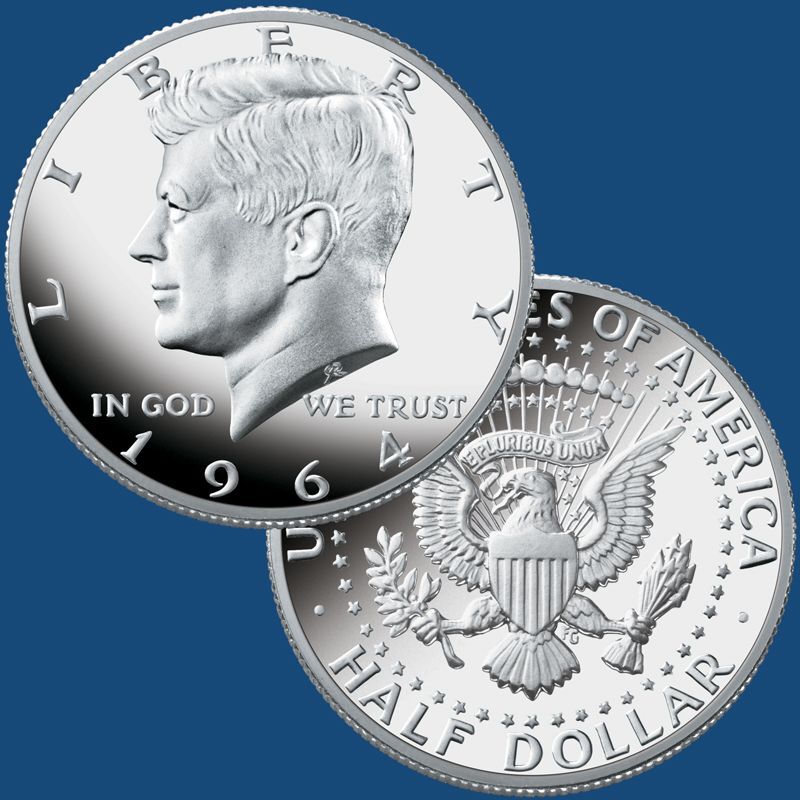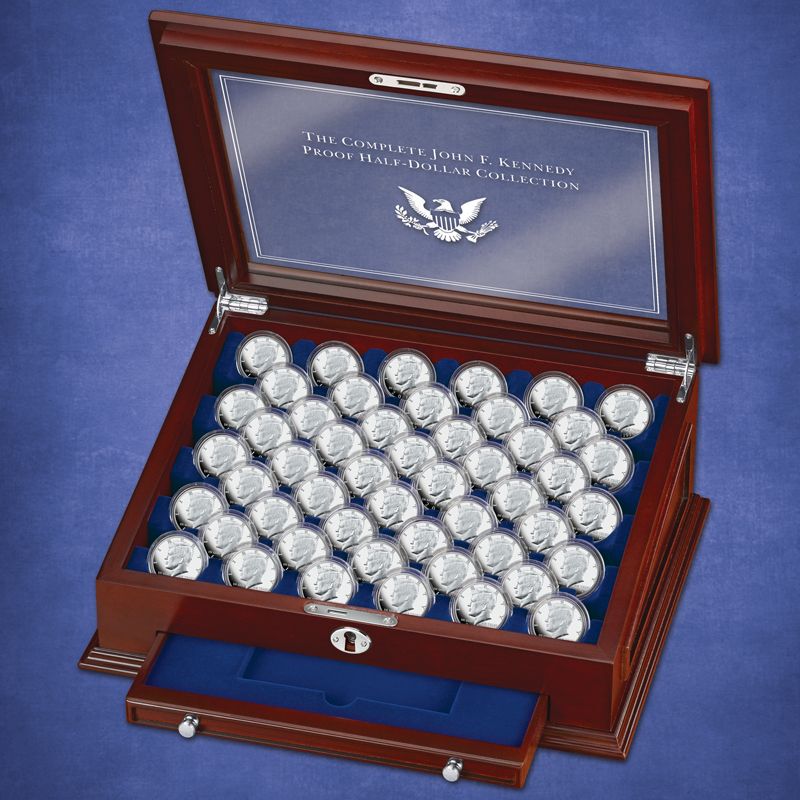 The highest-quality coins minted by the United States from every year of issue…
A proof Kennedy half-dollar from every single year issued by the U.S. Mint, from 1964 through 2017, including:
• The historic 1964 Kennedy half-dollar, minted in 90% silver and the only proof ever produced at the Philadelphia Mint.
• The 1968-1970 issues from the San Francisco Mint, struck in 40% silver in response to rising precious-metals prices.
• The Bicentennial Kennedy half-dollar, featuring a unique dual date ("1776-1976") and one-time-only back design.
• FREE: A Display Chest and Information Booklet, yours at no extra charge, sent with the third shipment.
• Guarantee of Satisfaction: Free returns and you may cancel at any time.

Show Less
Show More
In stock. Ships in 1-2 weeks.
$23.95
per coin
Initial shipment of 1 coin is $24.95
More sought-after than the versions minted for circulation, proof coins have to be broken out of special "proof sets," and got even harder to acquire in 2002, when the U.S. government ceased releasing JFK half-dollars to the general public. The Complete John F. Kennedy Proof Half-Dollar Collection forms a collectible of beauty, meaning and importance. This collection allows you the convenience of building it item-by-item with a gradual payment and shipment plan: After your initial shipment of one coin, you'll receive two new coins every other month. You can pay for one coin per month.

These historic coins are sealed in clear capsules that preserve their gem-like beauty and pristine quality, ensuring worry-free viewing of every detail, both front and back. Please note: The exact appearance of the coins you receive may vary from the images shown.

The luxurious wooden chest (measuring 13¼" x 10½" x 5¼") and fact-filled booklet, highlighting the Kennedy Presidency and details of the proof coins, will be sent with your third shipment.

Your satisfaction is 100% guaranteed. You may return any shipment within 30 days for replacement, or for a full refund with no further obligation. You may cancel at any time by calling the toll-free number included with each shipment, or by accessing My Account online. Either party may cancel this agreement at any time. Price is subject to possible adjustment due to unusual market conditions.