The Complete U.S. State Quarters Collection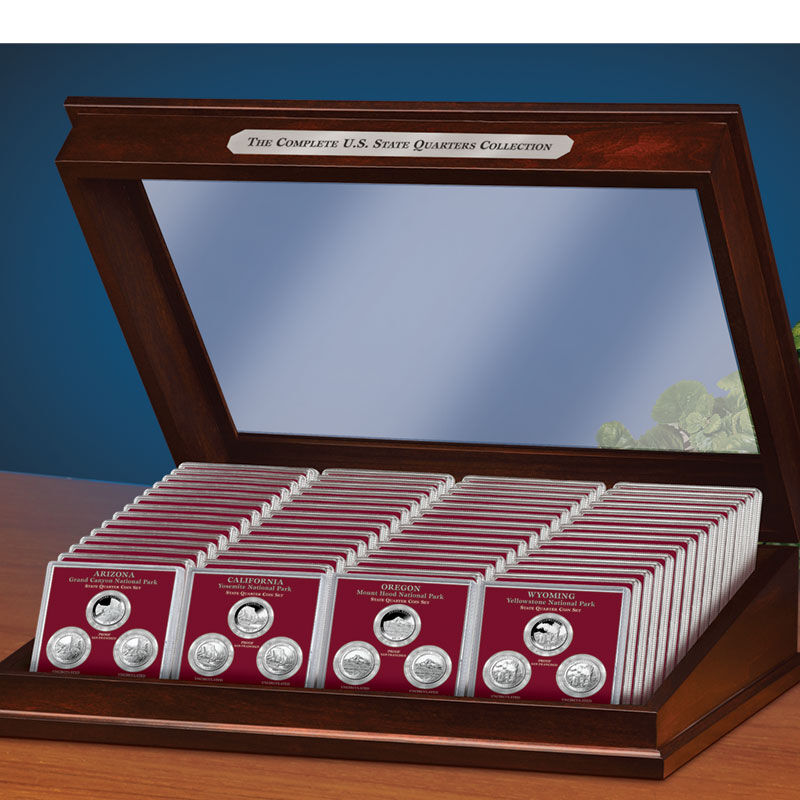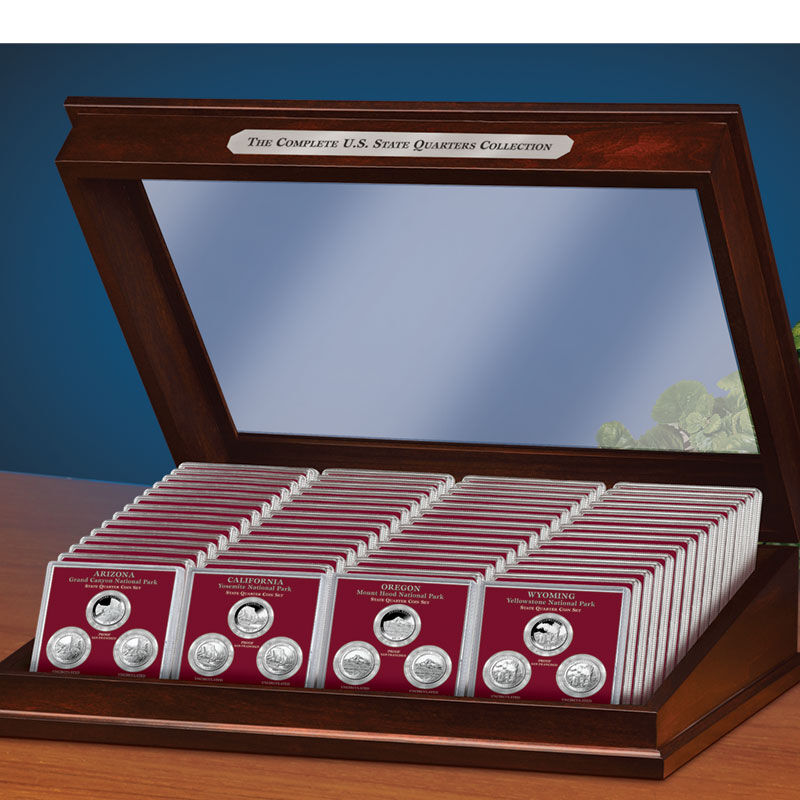 Lowest Mintages * Highest Quality

The legendary Proof coins are only made for collectors and struck not once – but twice – for an unparalleled level of detail and mirror-like brilliance. Representing the highest level of craftsmanship, they are the pinnacle of the coin universe, known for their crisp, dramatic edges and unparalleled luster. All State Quarters are hoarded, but these extremely limited-edition Proof coins are rarely seen! Though they elude even the most dedicated collectors, today you can claim your very own Proof coins, in an unprecedented complete collection of National Parks State Quarters.

In addition to a dazzling limited-edition Proof coin from the San Francisco Mint, you'll also receive two brilliant never-circulated coins from the Denver and Philadelphia Mints. The specimens in your collection will be protectively encased in crystal-clear archival presentation cases that let you inspect the front, back and even the sides of the coins. Plus, the back of each case also features fascinating information about each national site being honored. A handsome Display Chest – custom-designed to house your entire collection – is yours free!

This rare opportunity to acquire The Complete U.S. State Quarters Collection is available only for a limited time. Once the supply in our vaults is gone, the offer will be withdrawn.
Show Less
Show More
Ships in 2-4 weeks.
$22.95
per set of three coins
$24.95 total per shipment
Included at no additional charge:
A deluxe wooden Display Chest designed specifically for this collection, measuring 17.75" x 7.25" x 14.75", will be sent with your third shipment.
This collection allows you the convenience of building it item-by-item with a gradual payment plan. You will receive a new set of National Parks State Quarters every month until caught up to the U.S. Mint release schedule.
Your satisfaction is 100% guaranteed. You may return any shipment within 30 days for replacement, or for a full refund with no further obligation. You may cancel your subscription at any time by calling the toll-free number included with each shipment.
Either party may cancel this agreement at any time.
Price is subject to possible adjustment due to unusual market conditions.

Uncirculated condition: A coin that has no trace of wear, but which may show a number of contact marks, and whose surface may be spotted or lack some luster. Coins are inspected but not professionally graded.

We strive to offer coins with good eye appeal based on feedback from our customers.