The Signature Edition Uncirculated New-Design American Eagle Gold Coin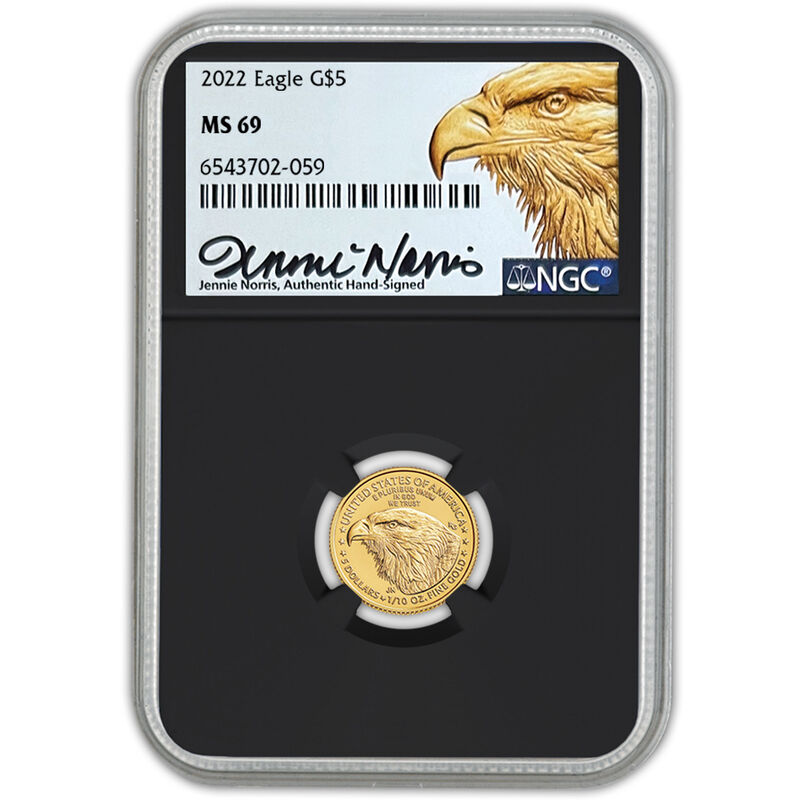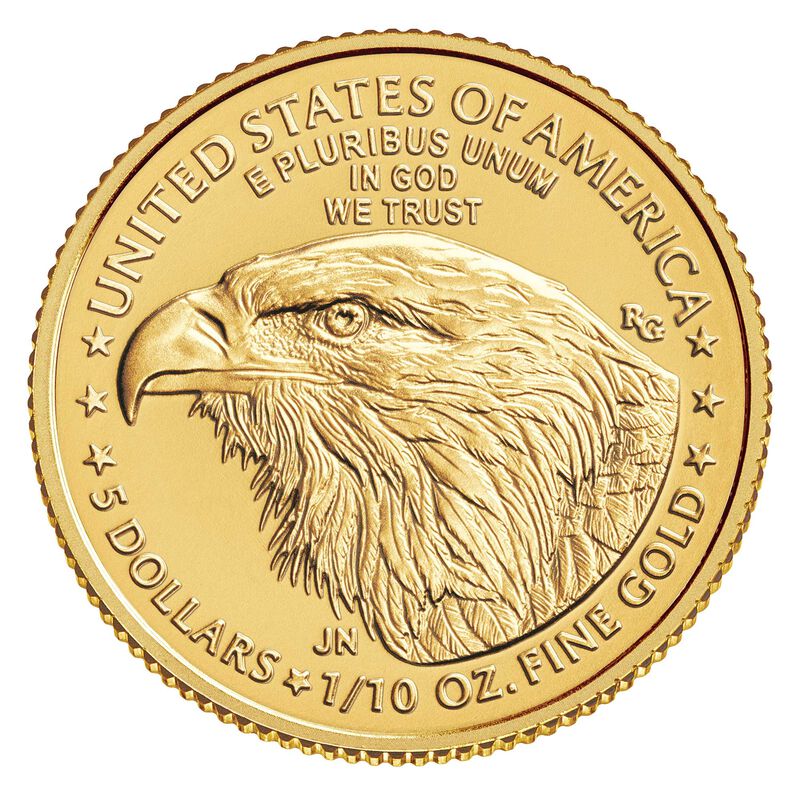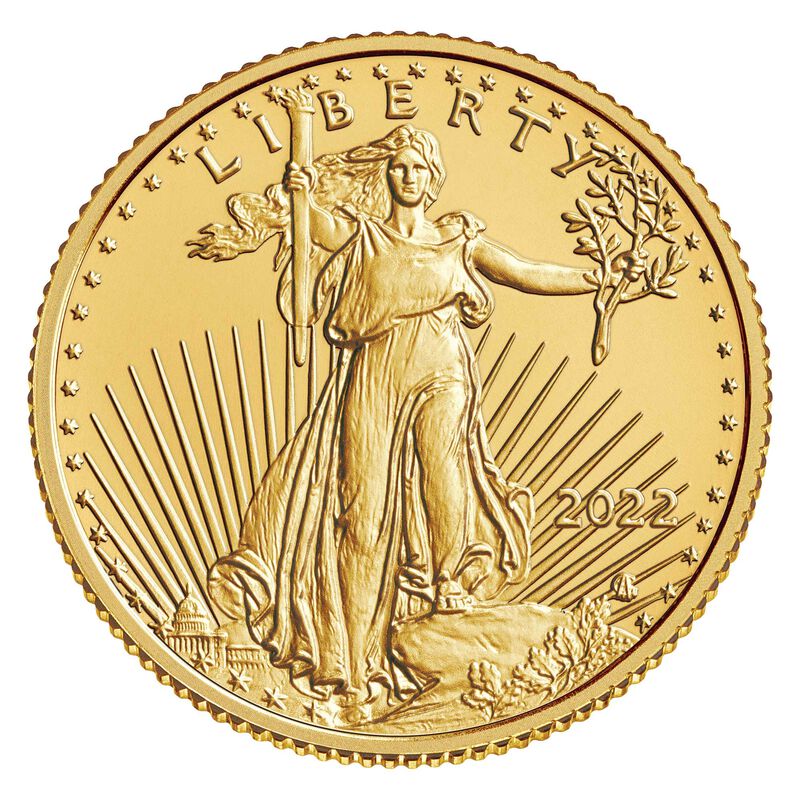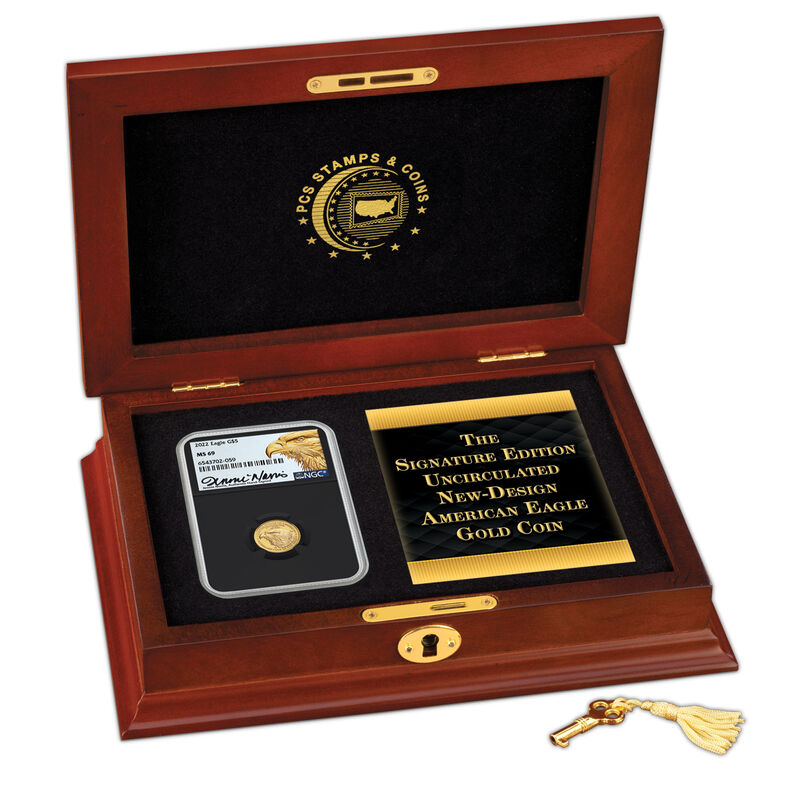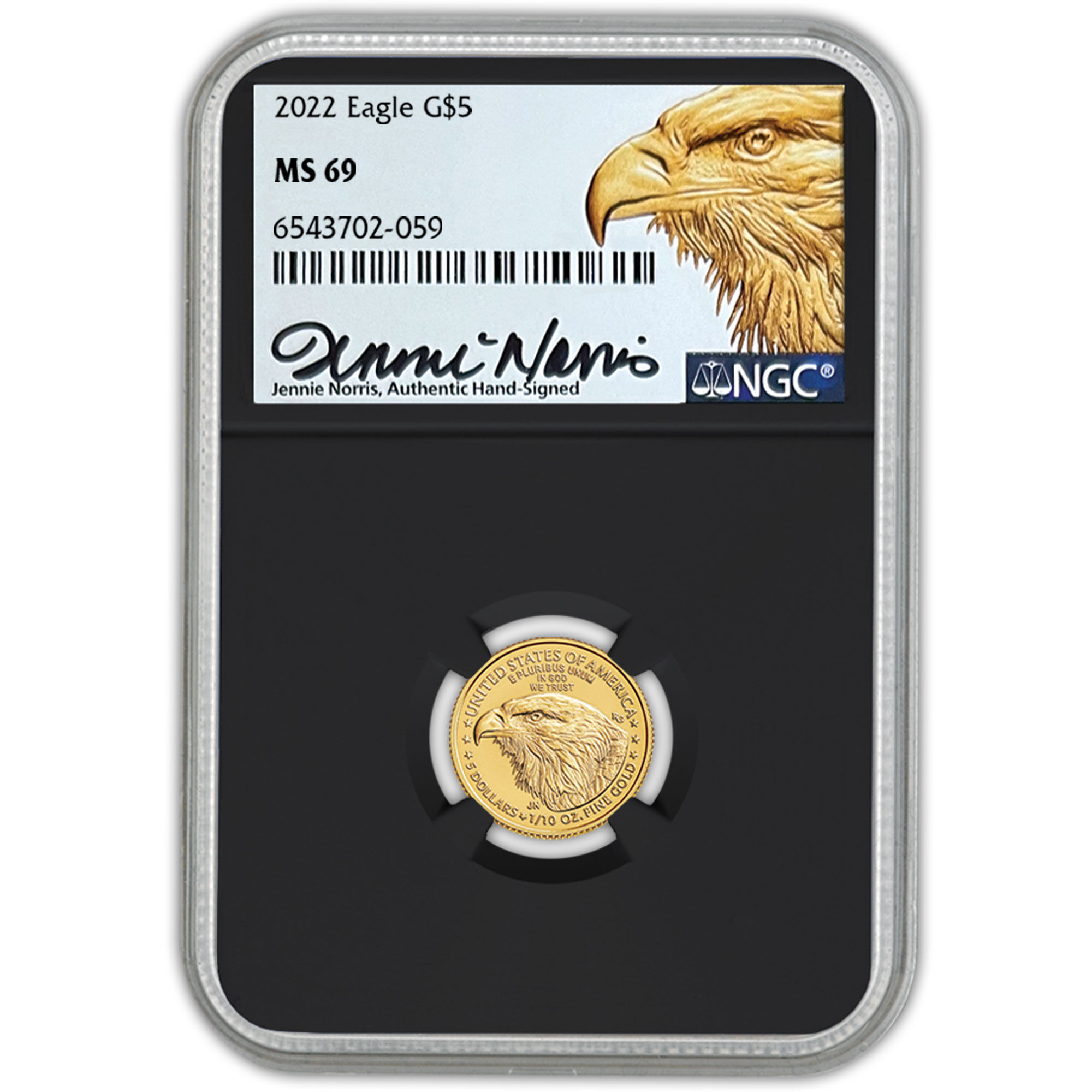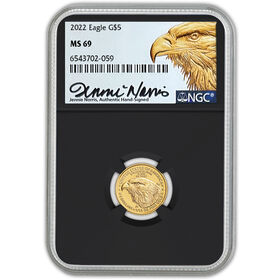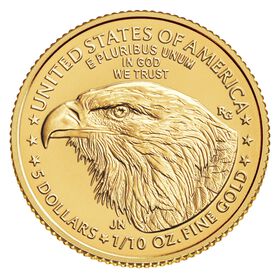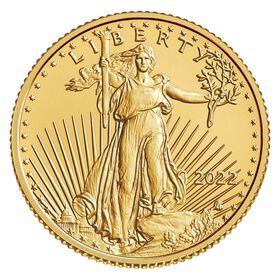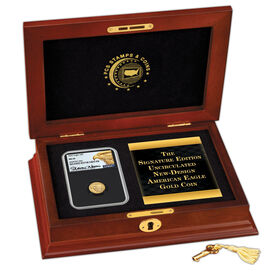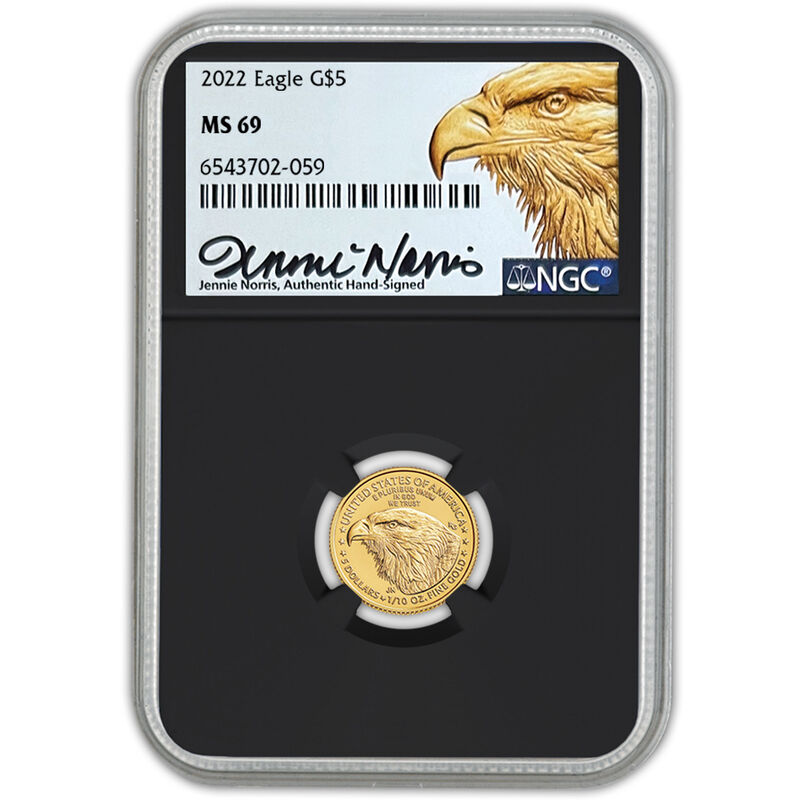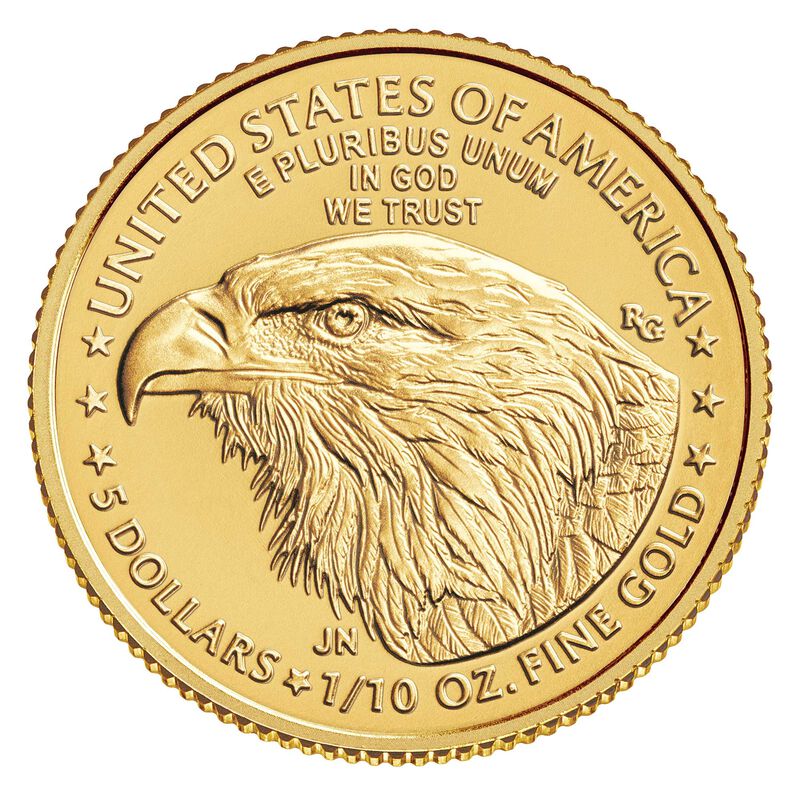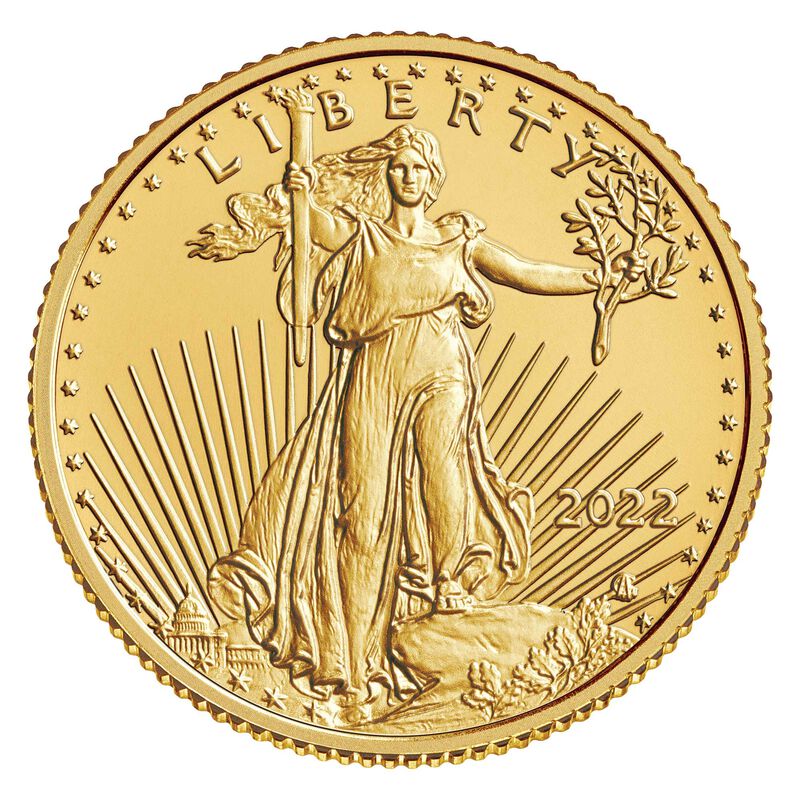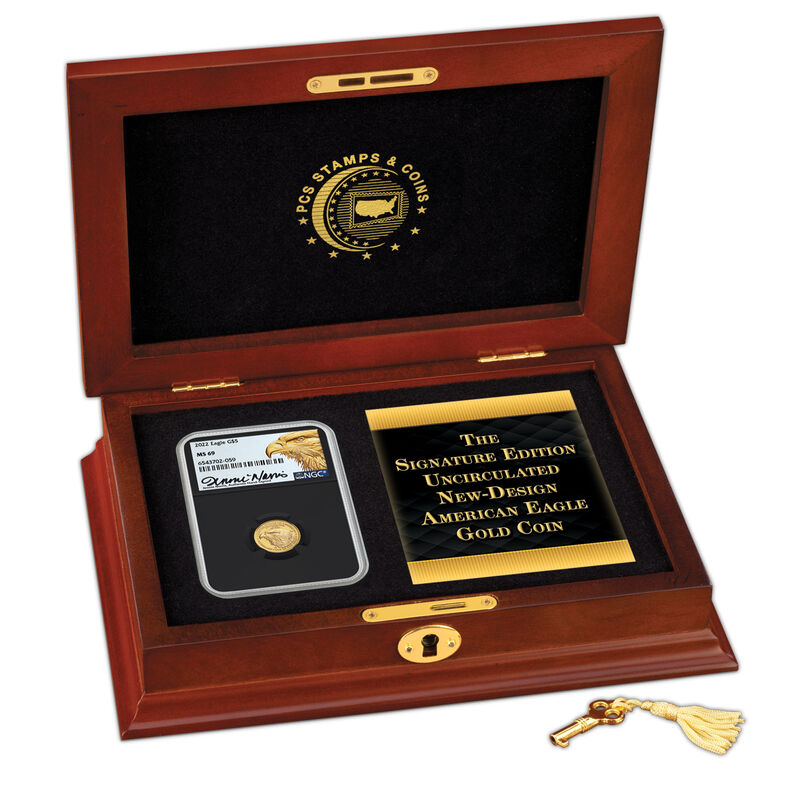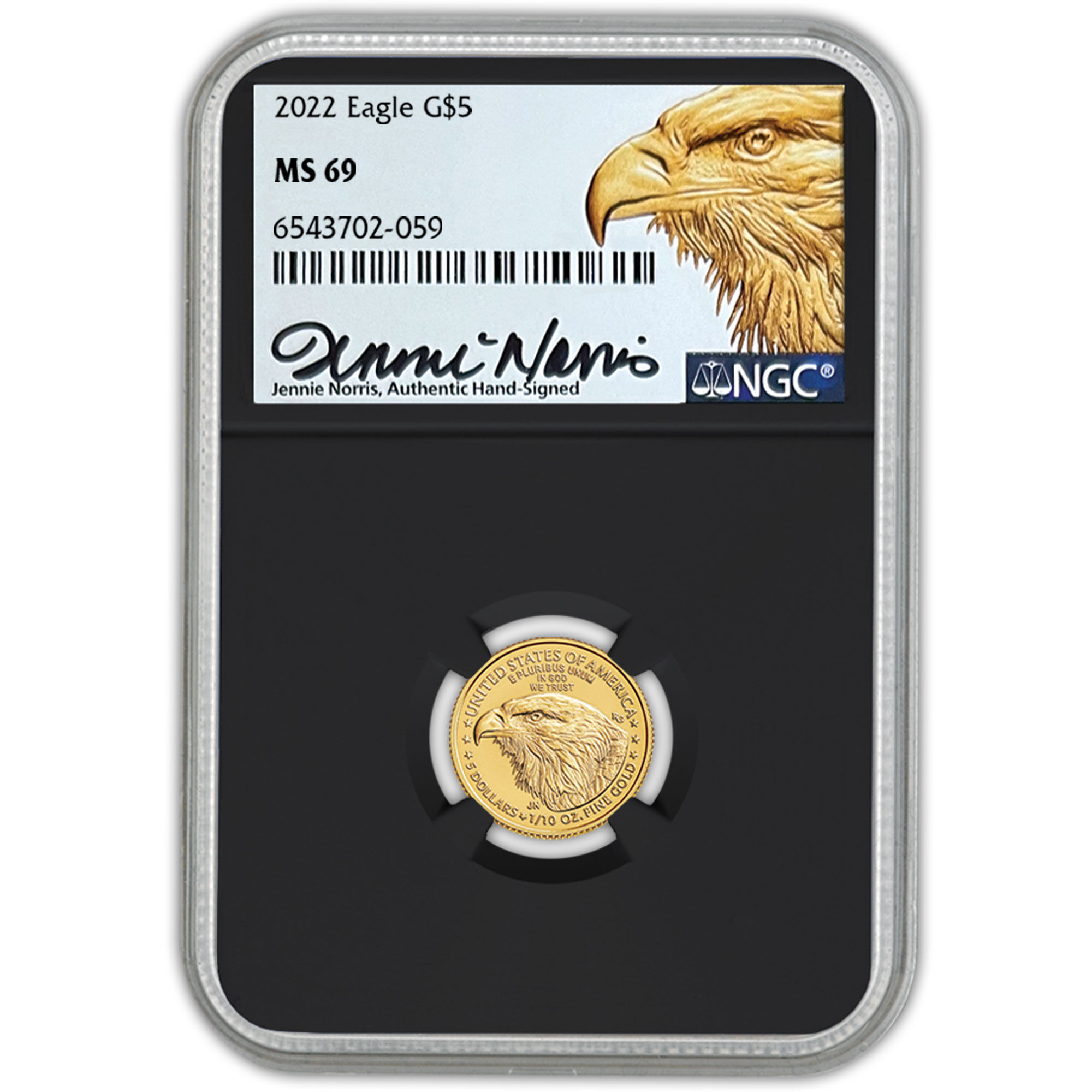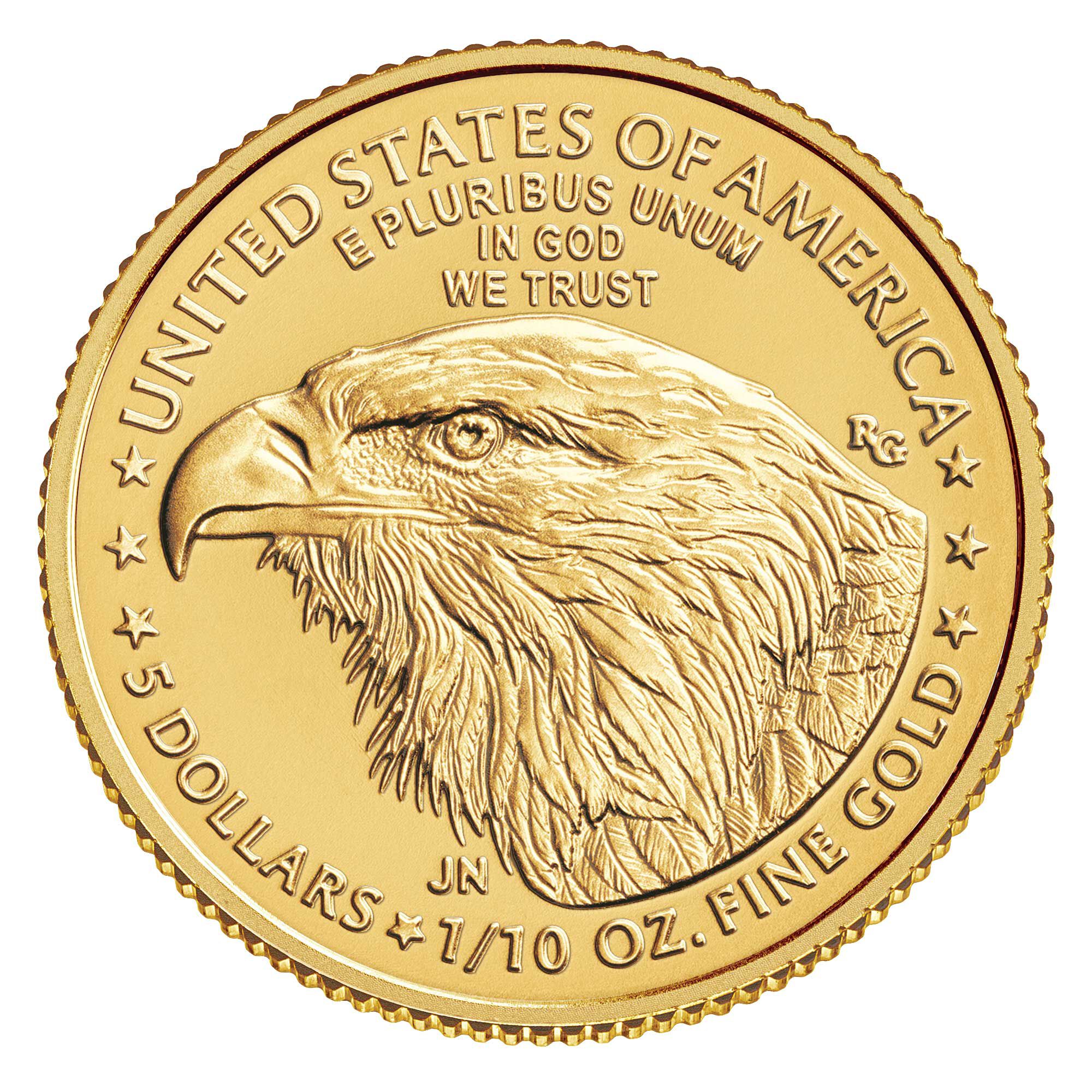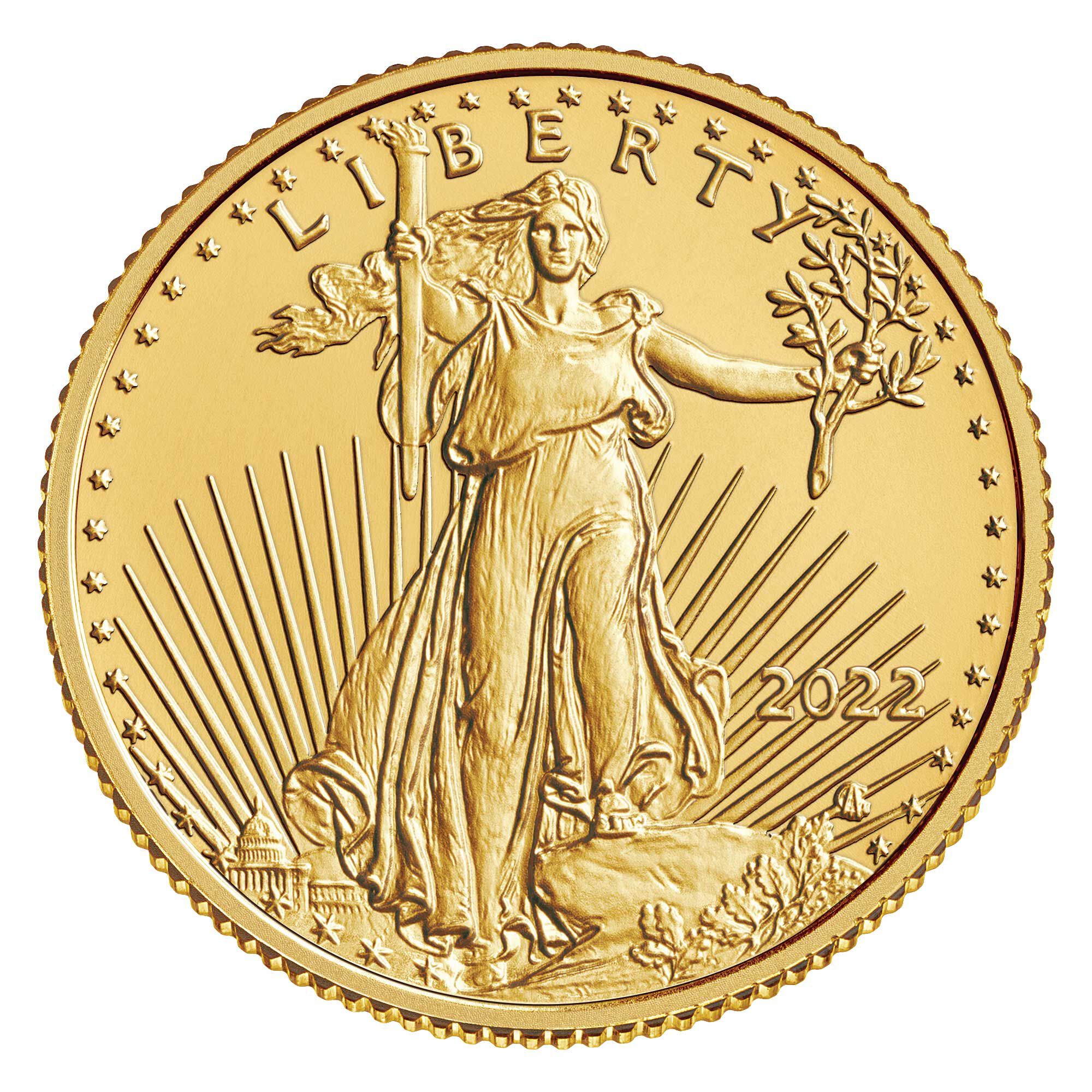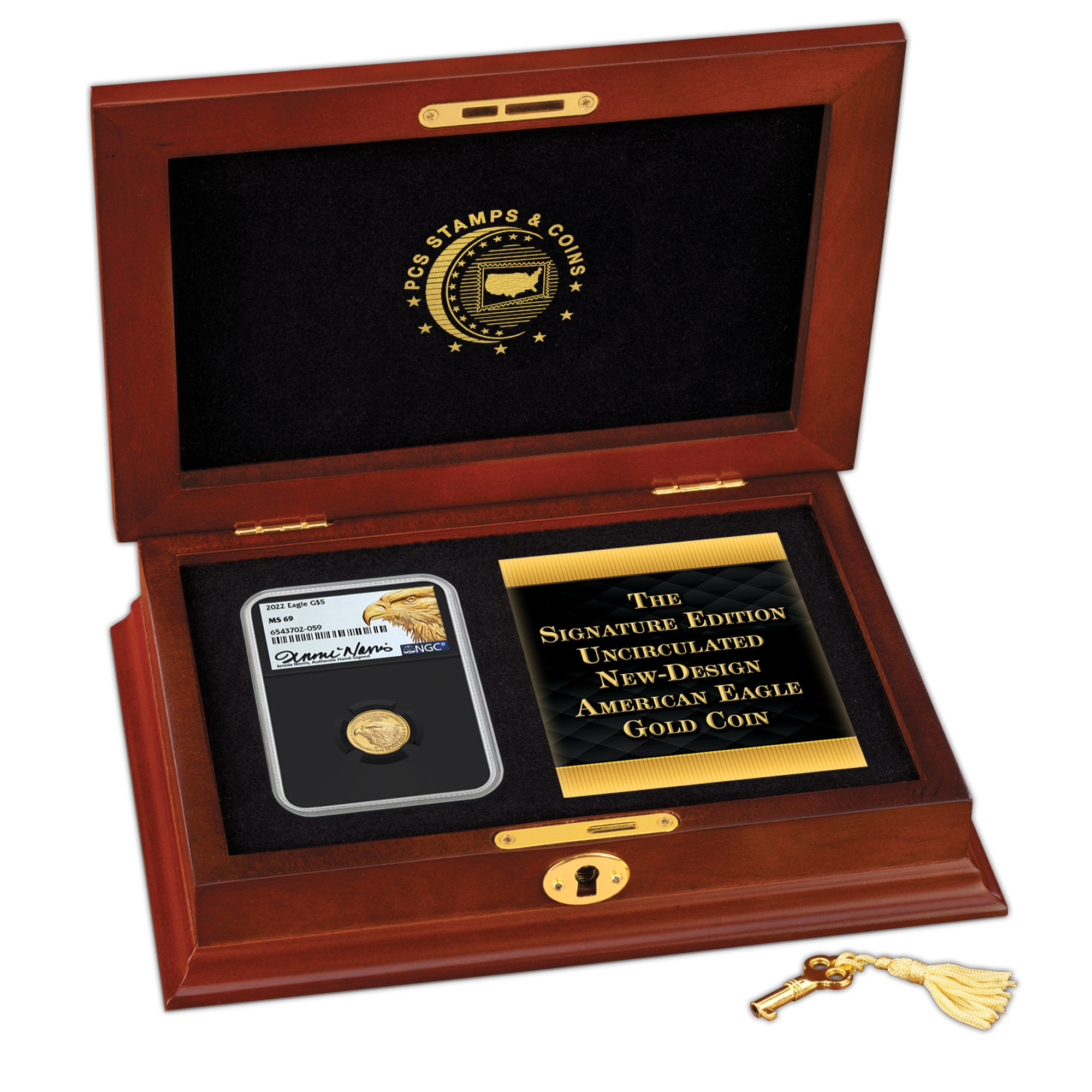 Certified as near-flawless, in a holder signed by designer Jennie Norris…
• The 2022 American Eagle gold coin is the coveted first full year of issue with the dramatic new back design depicting the head of an American bald eagle.
• The coin is certified as near-perfect MS69 condition by NGC, a leading independent coin-grading authority; MS69 is the penultimate grade for any uncirculated U.S. coin.
• Struck in 91.67% (22kt) pure gold, and containing one-tenth troy ounce of gold, it bears a label signed by U.S. Mint Artistic Infusion Program artist Jennie Norris.
• First used on the 1907 $20 gold "Double Eagle" coin, Augustus Saint-Gaudens's classic Liberty design is widely considered the most beautiful in American coinage history.
• The one-tenth ounce 2022 American Eagle gold coin is preserved in a sonically sealed NGC case — making it safe to examine the spectacular designs on both sides without fear of damage from dust, dirt and fingerprints.
• Accompanied by a deluxe wooden Display Chest (measuring 8¼" x 5⅞" x 1½"), with a lock and key for added security.
• Comes with a Collector's Guide that provides fascinating narrative about the history of the American Eagle gold coin and its new design.
• Guarantee of Satisfaction: Free returns for replacement or full refund.
Show Less
Show More
In stock. Ships in 1-2 weeks.
$489
Payable in 2 monthly installments of $249 (includes shipping)
This product allows the convenience of a gradual payment plan. It is payable in two equal, monthly, interest-free installments.
Your satisfaction is 100% guaranteed. You may return the product at our expense within 30 days for replacement or for a full refund. Orders are subject to acceptance.
Product references featured in this announcement are based on information available as of April 2022.