Platinum & Gold-Highlighted American Eagle Silver Dollars — Introductory Discount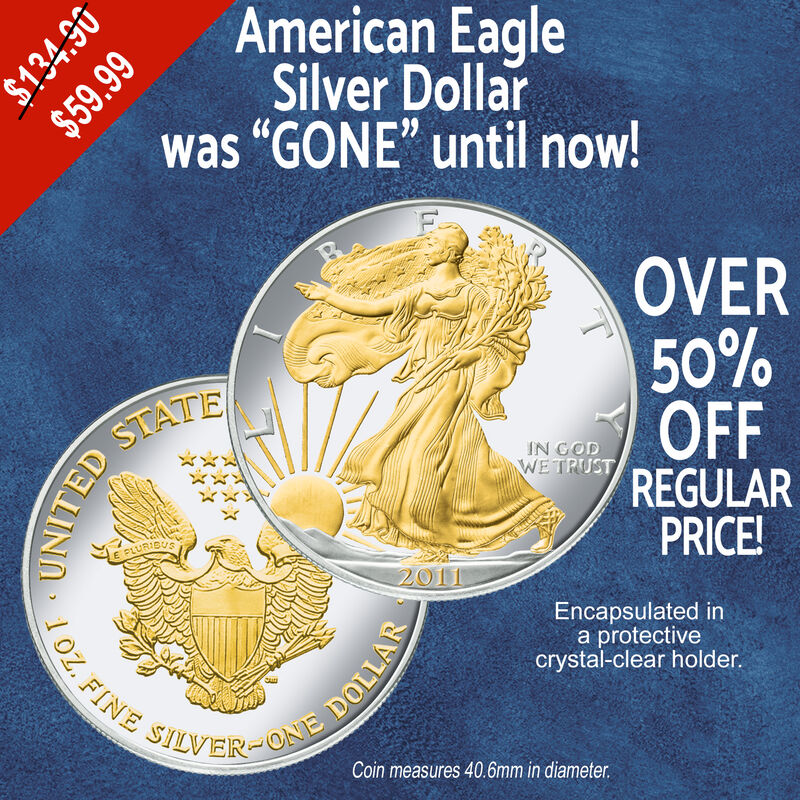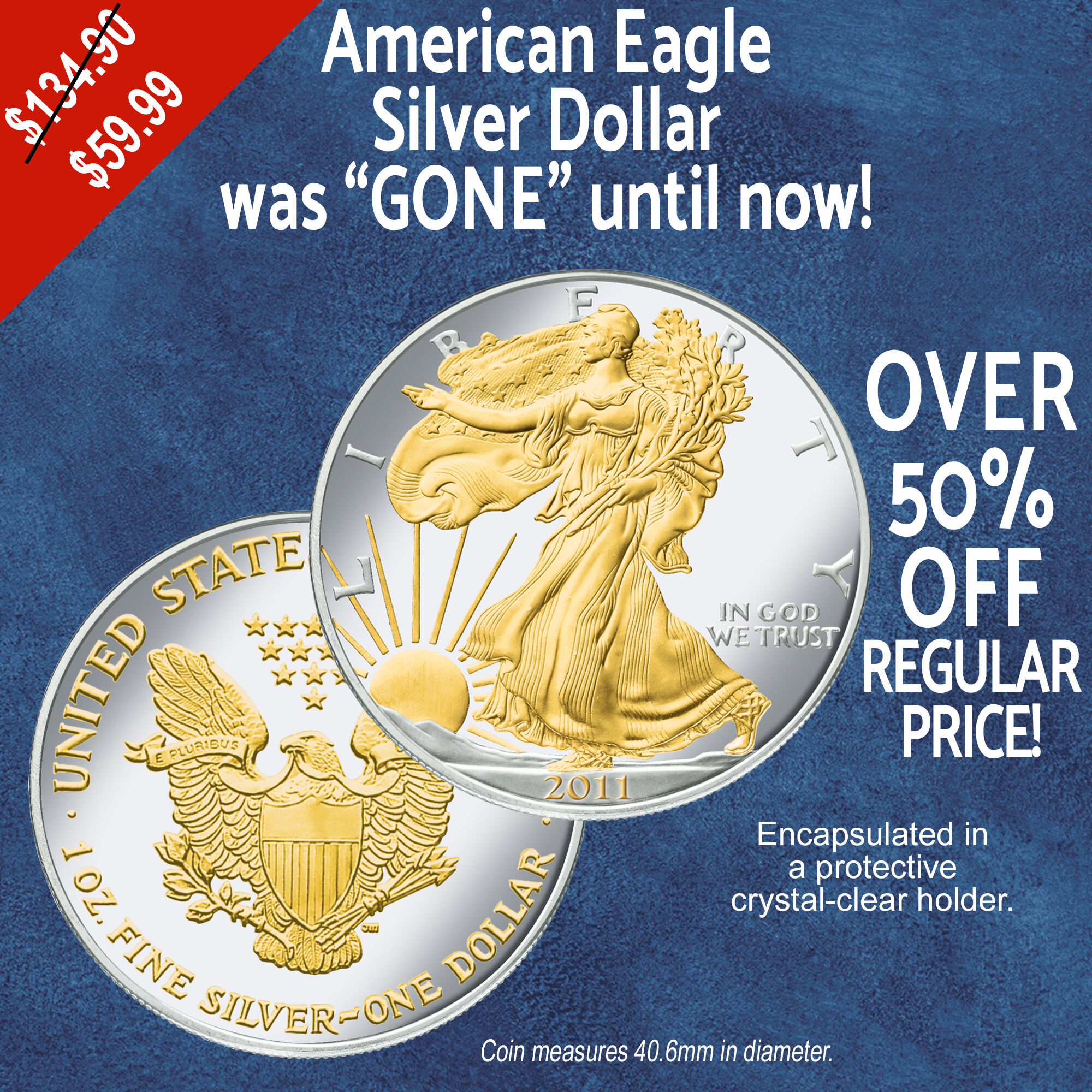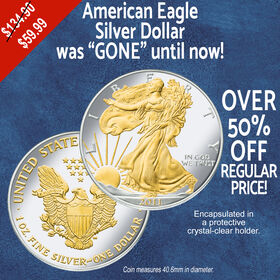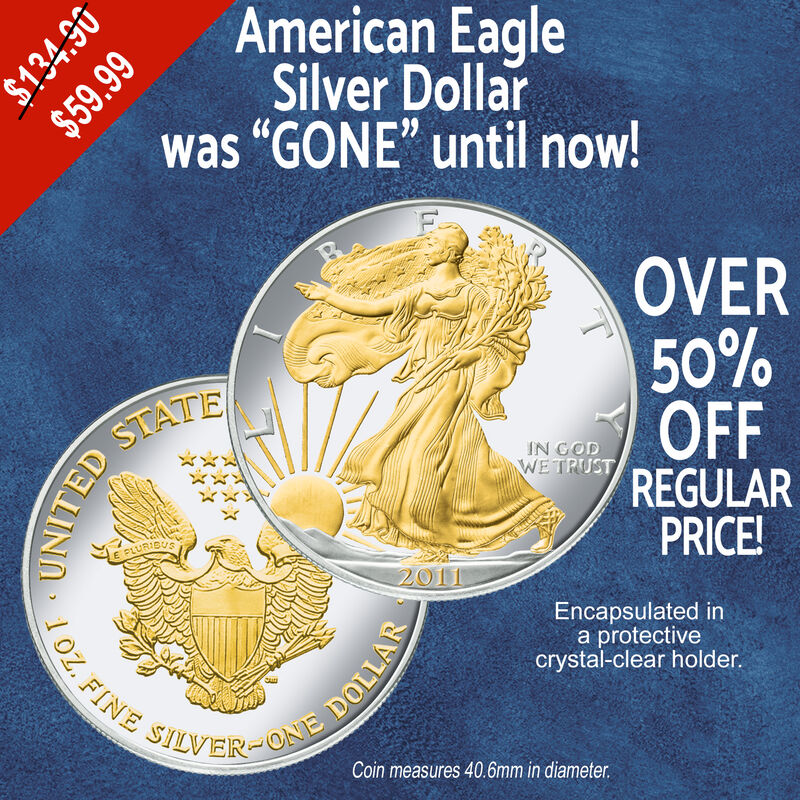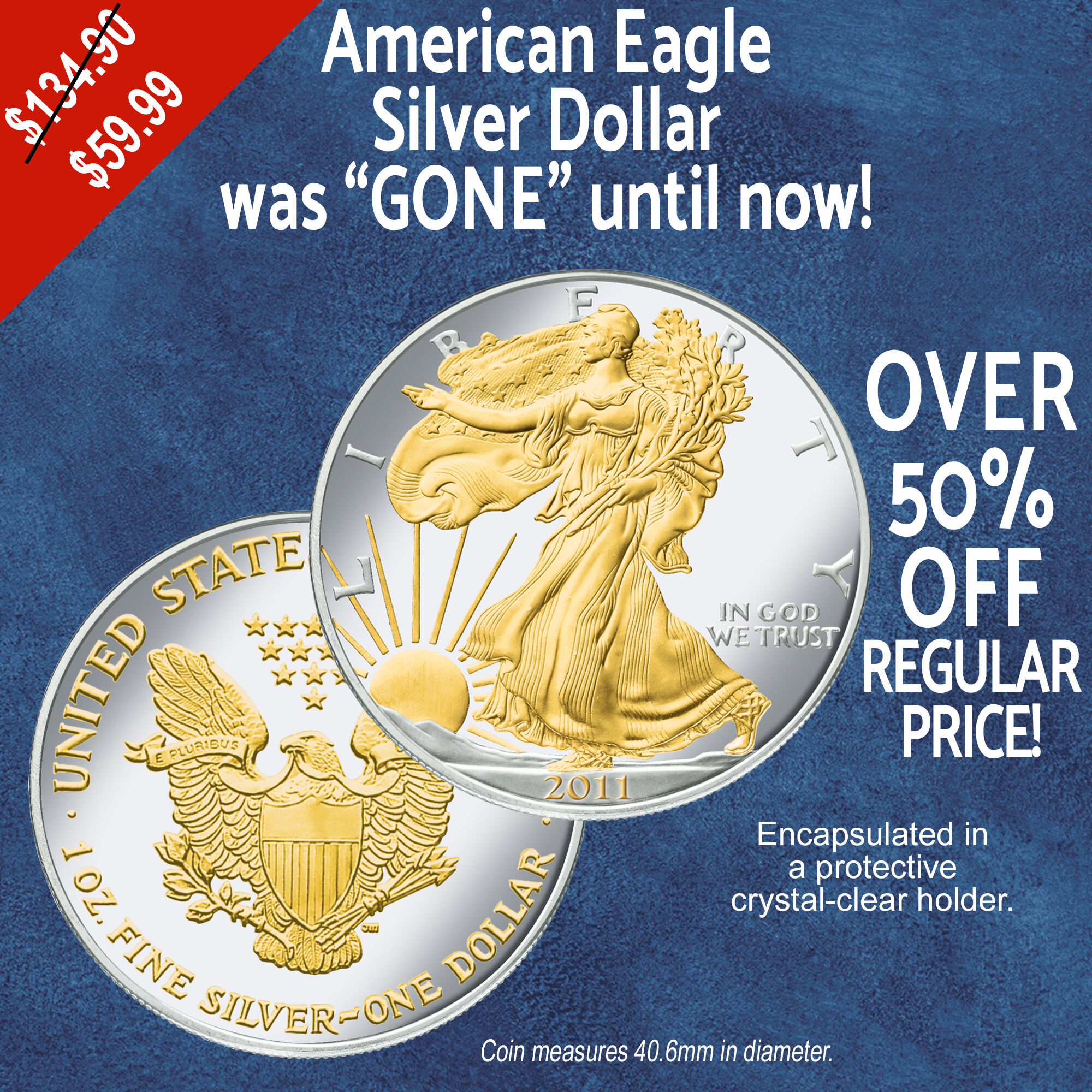 SPECIAL OFFER…OVER 50% OFF REGULAR PRICE!
By acting today you can receive an original-design American Eagle Silver Dollar with delicate .999 platinum and 24kt gold highlighting for just $59.99 — quite a value versus the regular price of $134.90 (including shipping and service).
This is one of the select historic American Eagle Silver Dollars to receive this platinum treatment (a precious metal so rare it's known as "rich man's gold!")
Why is this groundbreaking design "Gone" for good? Halfway through 2021 the U.S. Mint began minting a new design for the back of this world-renowned bullion coin, marking the end of a 35-year era in U.S. coinage. But if you're quick, one of the Gone Original-Design coins — minted as early as 1986 — can still be yours at more than a 50% discount with $0 shipping.
With your purchase, you will also receive other Platinum & Gold-Highlighted American Eagle Silver Dollars, which you may purchase at regular price or return within 30 days. You may also cancel at any time.
Remaining inventory has already started shipping — please hurry! Due to high demand, there is a strict limit of one coin per household while supplies last. All orders subject to acceptance. Order immediately!
Show Less
Show More
In stock. Ships in 3-5 business days.
$59.99
First shipment is only $59.99 with $0 Shipping. Limit one per household.