America's First Curved Five-Ounce Silver Coin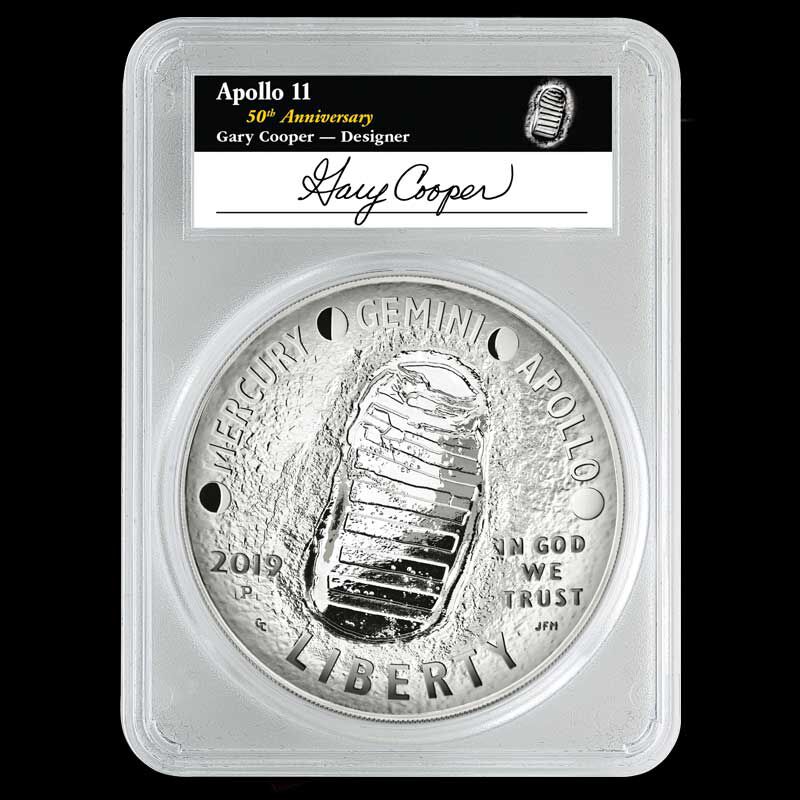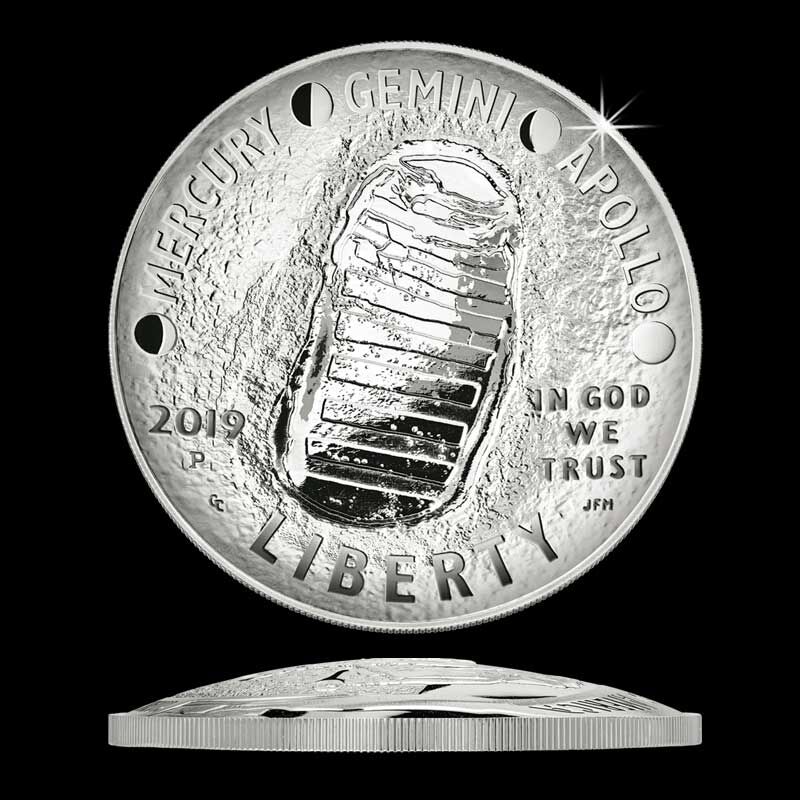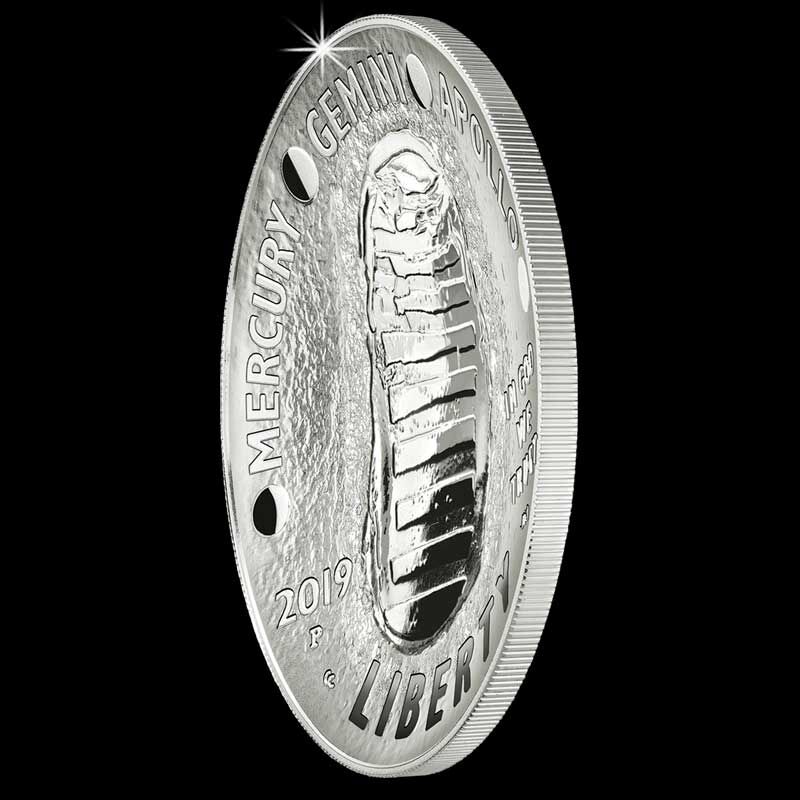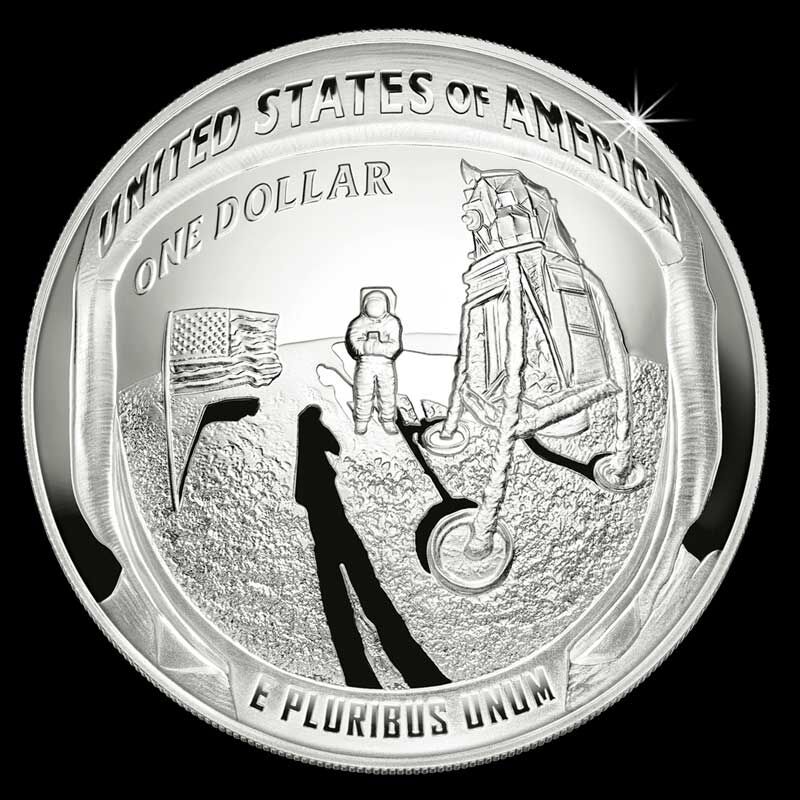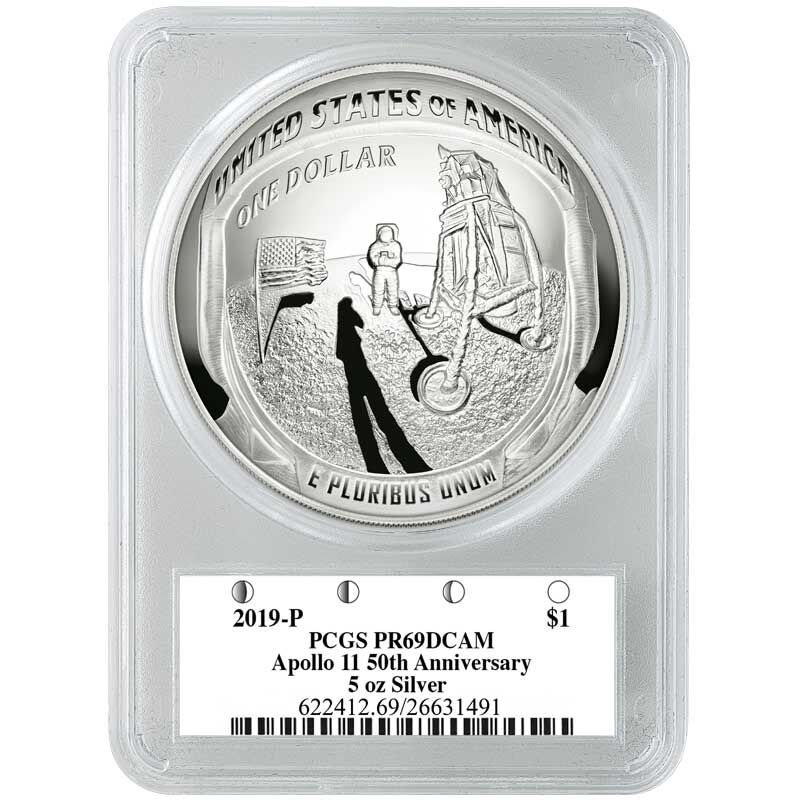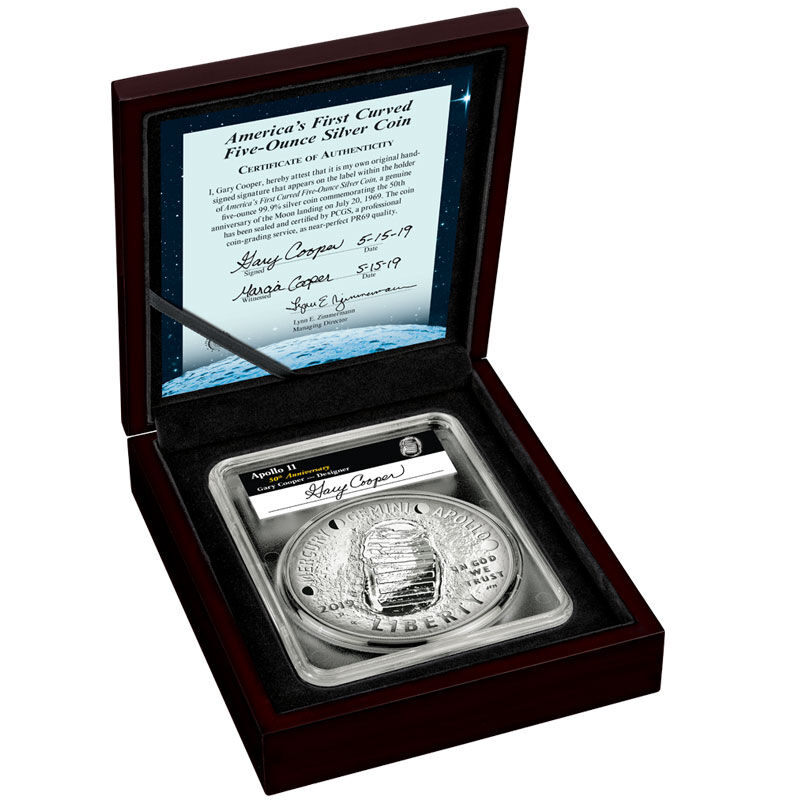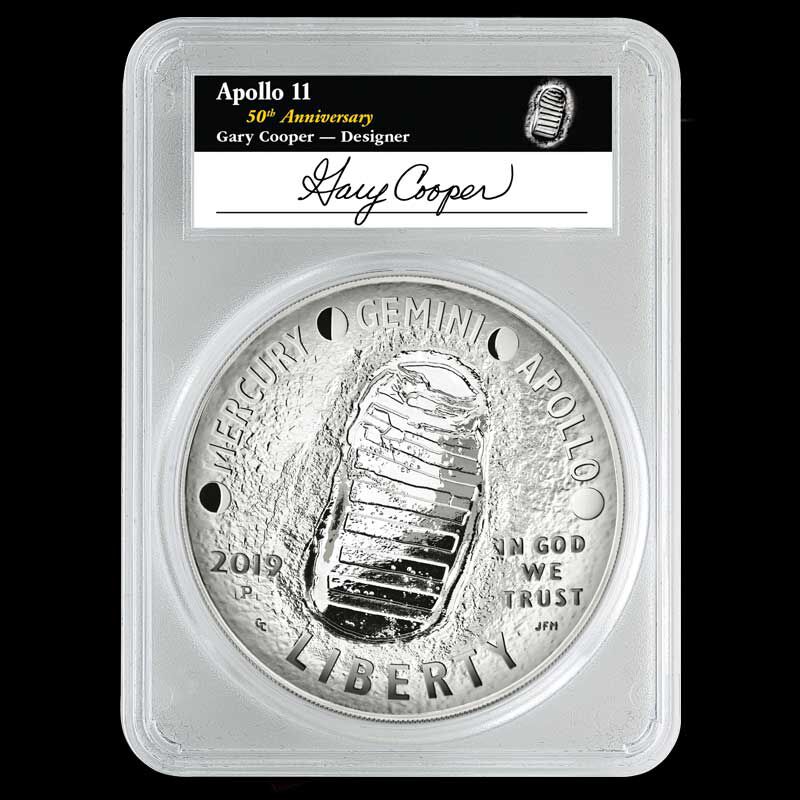 A 99.9% pure silver coin, in a holder hand-signed by its designer...

To commemorate the 50th anniversary of the Apollo 11 Moon landing in 2019, the U.S. Mint issued a limited-edition curved coin struck in five full ounces of 99.9% pure silver! Three inches wide, nearly half an inch thick at its center and containing more silver than SIX classic Morgan Silver Dollars, this numismatic first is the largest silver dollar and largest curved coin in U.S. history.

Limited quantities of these exceptional commemorative coins were certified as near-flawless "PR69" — the penultimate grade possible for any proof coin — by PCGS, one of the most trusted coin-grading services in the industry. A small number of near-perfect PR69 coins were also selected to bear the PCS-exclusive label hand-signed by Maine sculptor Gary Cooper, who designed the front of the coin.

Show Less
Show More
Ships in 2-4 weeks.
$529
(plus shipping & service)
Payable in 3 monthly installments of $179
The coin you receive will:

• Bear the "P" mint mark of the Philadelphia Mint, the only U.S. Mint branch to date that is capable of minting these extra-special 5 oz. silver coins.
• Be enhanced by a Certificate of Authenticity that attests to the genuineness of your coin as well as the hand-signed label. The back features expertly written narrative about your coin and artist Gary Cooper.
• Depict a footprint on the lunar surface on the concave front, symbolizing man's historic first step on the Moon, along with representations of various phases of the Moon and the names of the first U.S. manned space programs — Mercury, Gemini and Apollo. The convex back is based on a photograph taken by Neil Armstrong that features the visor of fellow astronaut Buzz Aldrin's helmet, showing the reflection of the U.S. flag, the lunar lander spacecraft and Armstrong himself. The coin's curved shape artfully depicts the curve of Aldrin's helmet.
• Arrive in a deluxe wooden Display Chest that measures approximately 6¼" x 7¼" x 2".
• Be protectively encapsulated in a sonically sealed PCGS holder to certify and showcase its dramatic PR69 quality, providing you with worry-free viewing of every exquisite detail, front and back.

This product allows you the convenience of a gradual payment plan. You can pay in three monthly installments.

Your satisfaction is guaranteed by PCS Stamps & Coins' guarantee of quality and excellent service. If you're not completely satisfied, return your product within 30 days for replacement or refund. All orders are subject to acceptance.