America's Most Beautiful Silver Coins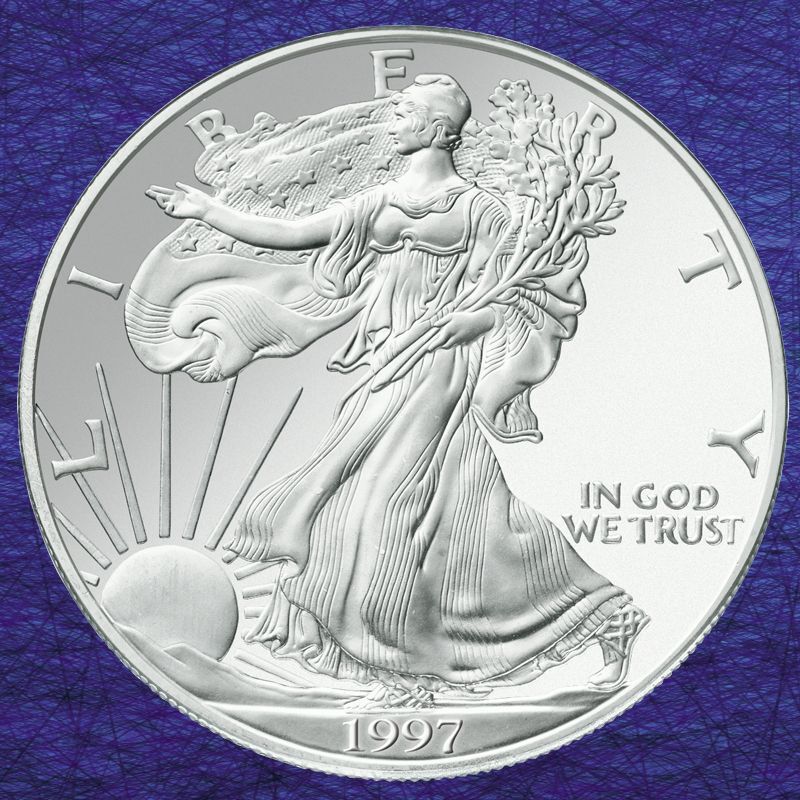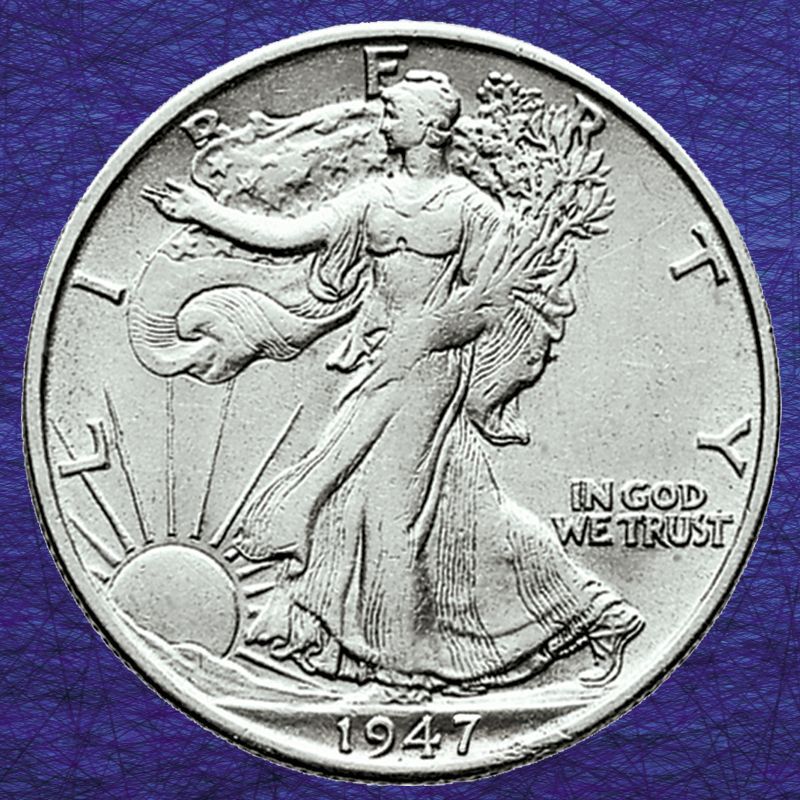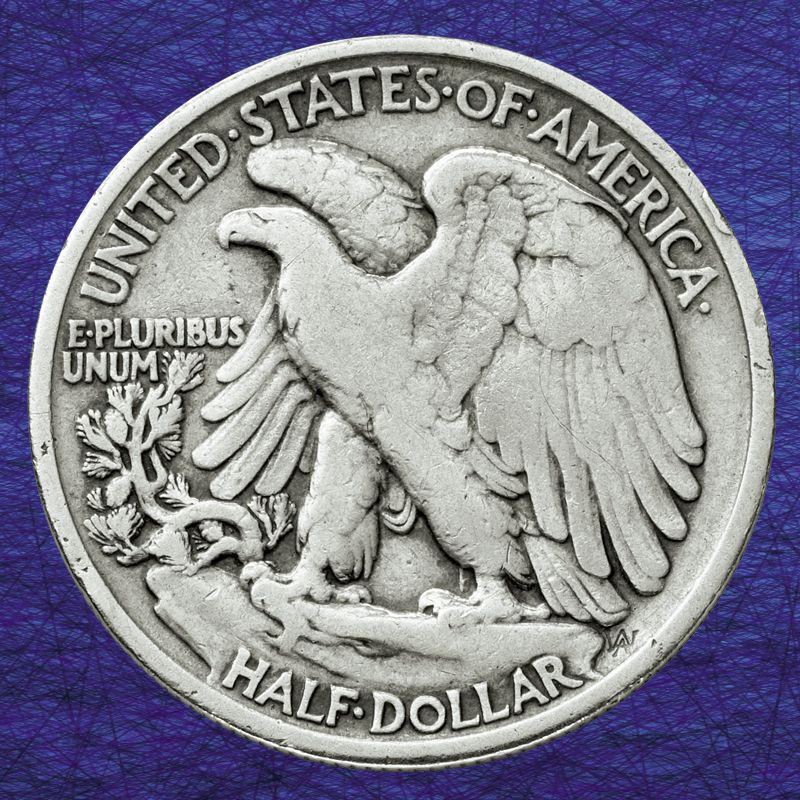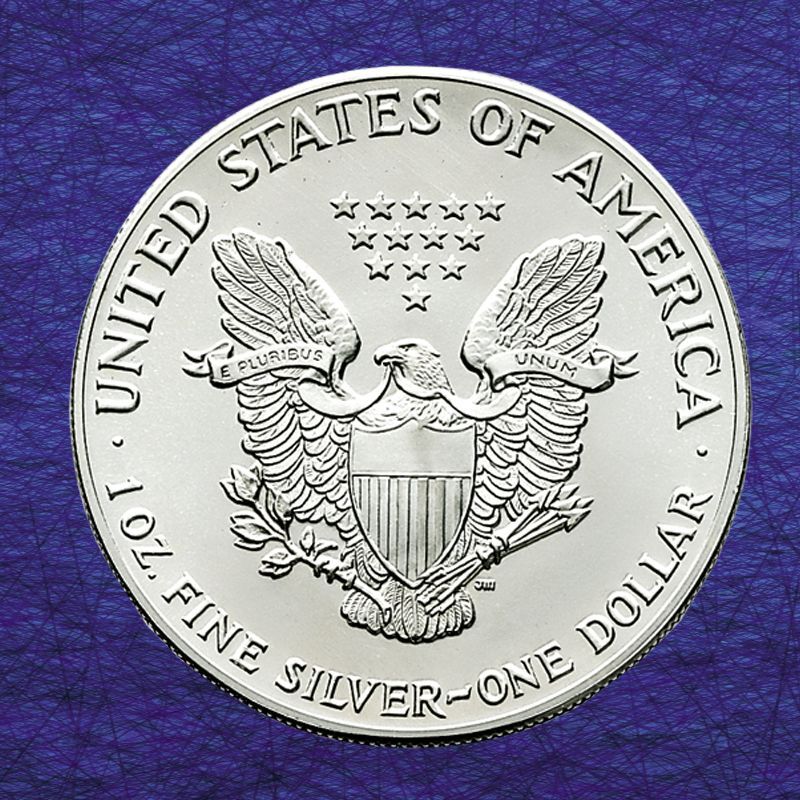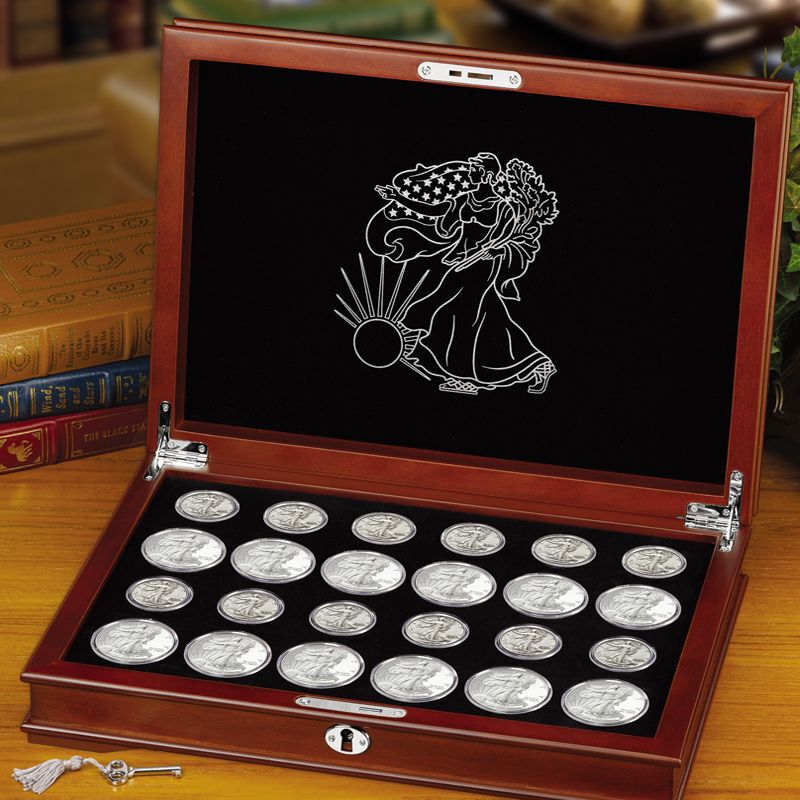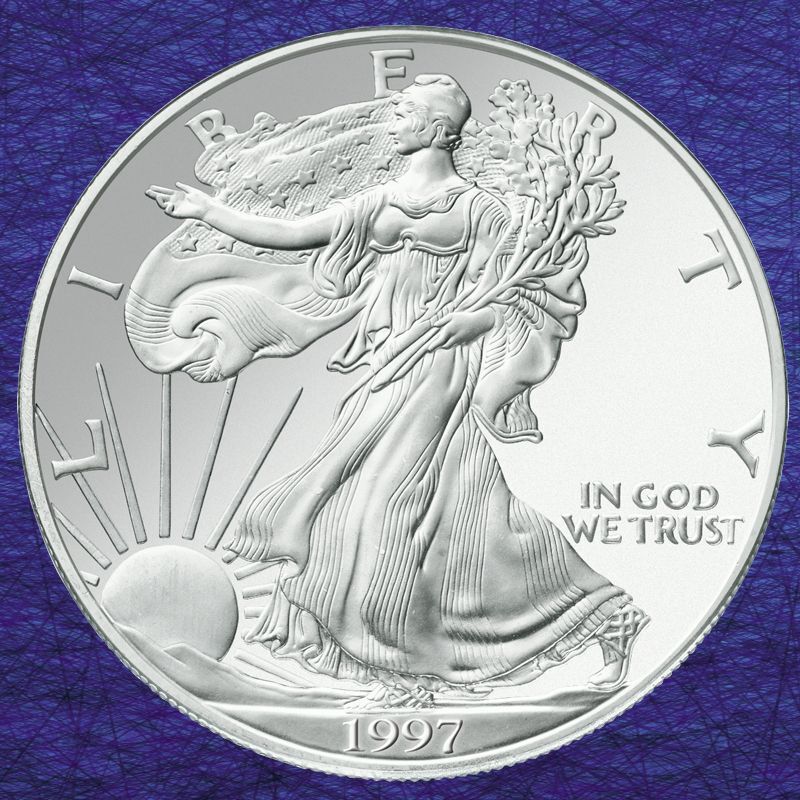 Historic silver Walking Liberty coins issued 50 years apart.

America's Walking Liberty is widely regarded as the most beautiful and inspiring design on any nation's coinage, yet ironically, most Americans have never seen it. Walking Liberty half-dollars – prized for their 90% silver content, not seen in circulating coinage for 50 years – have been hoarded away by collectors. The same is true of the "American Eagle" silver dollar, the only 1 oz. silver bullion coin whose weight and 99.9% purity are guaranteed by the U.S. government.

This collection of 24 hard-to-find silver coins:

Contains more than one and one-third troy pounds of silver, including a full troy ounce of silver for each of the 12 "American Eagle" dollars.
Pairs two generations of these legendary coins, 12 silver half-dollars and 12 silver bullion dollars issued exactly 50 years apart!
Features Adolph A. Weinman's renowned design of Lady Liberty, striding toward the dawn of the new day, on the front and a majestic bald eagle on the back.
Comes protected in clear, direct-fit capsules, the half-dollars in gently circulated condition and the silver dollars in pristine gem-brilliant uncirculated condition.
Show Less
Show More
Ships in 2-4 weeks.
$79.90
per coin
One coin per shipment, each payable in 2 monthly installments of $41.95
Included at no additional charge:
A luxurious wooden Display Chest, measuring 14" x 10" x 3", which will be sent with your third shipment, together with a specially prepared Collector's Guide providing fascinating details on the coins' history and design.
This collection allows you the convenience of building it item-by-item with a gradual payment plan. Coins will be shipped directly to your home at the rate of either two Walking Liberty half-dollars or one "American Eagle" silver dollar every other month (18 total shipments in this collection). You can pay for each shipment in two monthly installments.
Your satisfaction is 100% guaranteed. You may return any shipment within 30 days for replacement, or for a full refund with no further obligation. You may cancel your subscription at any time by calling the toll-free number included with each shipment.
Either party may cancel this agreement at any time.
Price is subject to possible adjustment due to unusual market conditions.
Uncirculated condition: A coin that has no trace of wear, but which may show a number of contact marks, and whose surface may be spotted or lack some luster. Coins are inspected but not professionally graded.
We strive to offer coins with good eye appeal based on feedback from our customers.