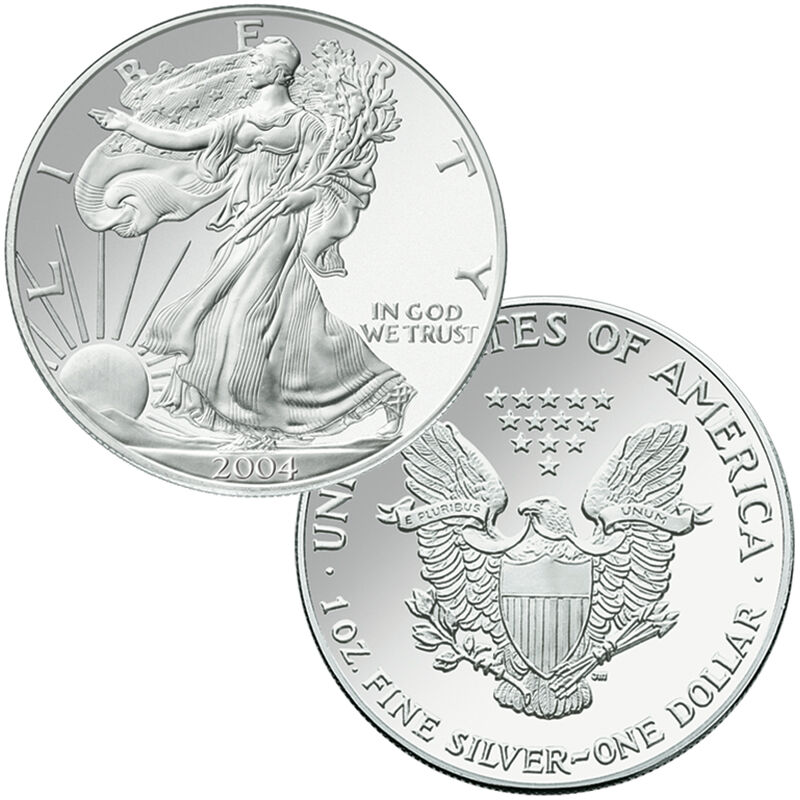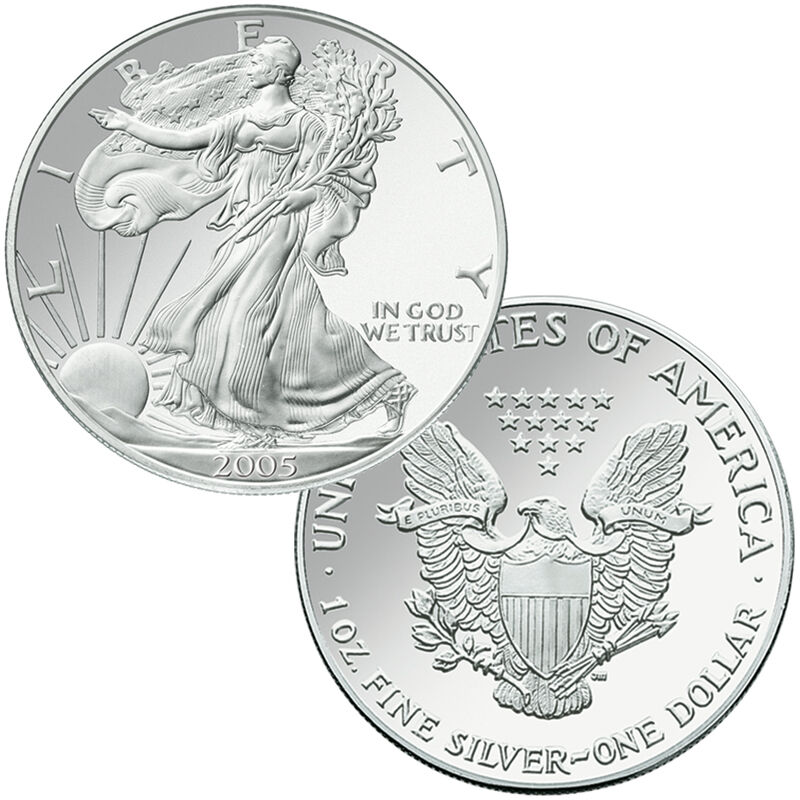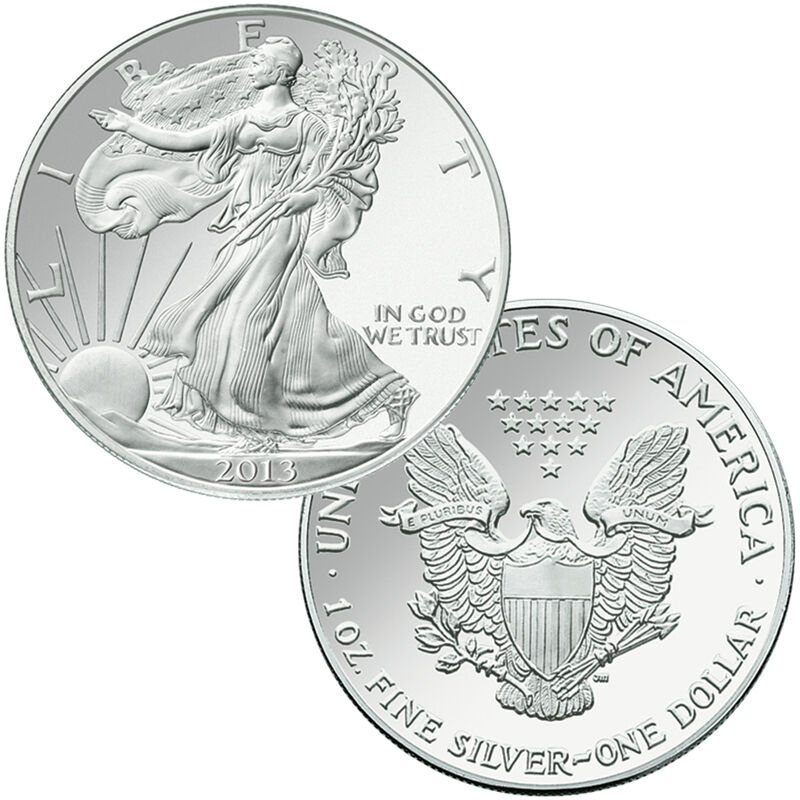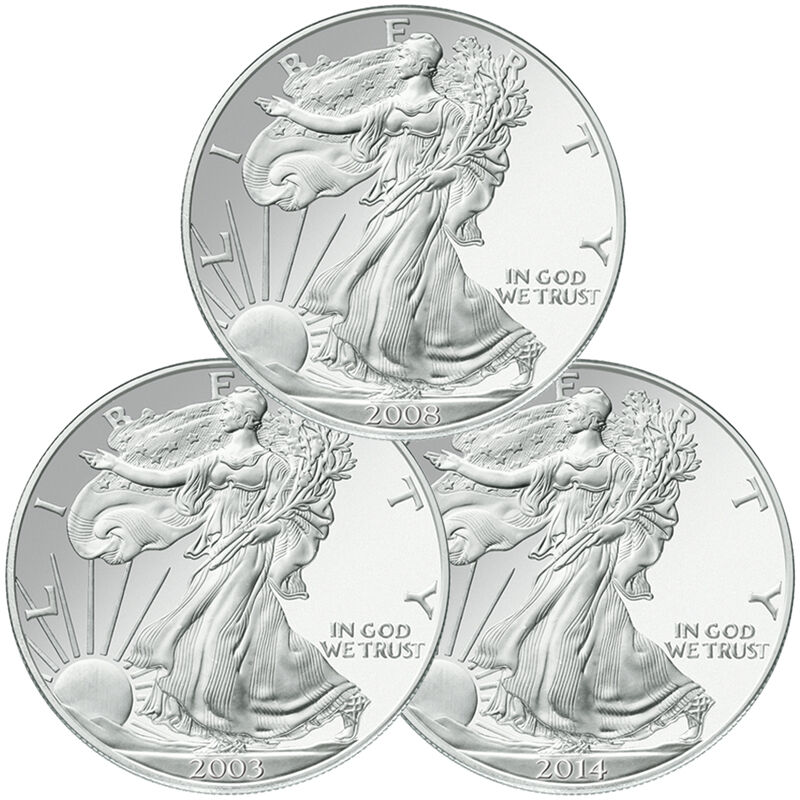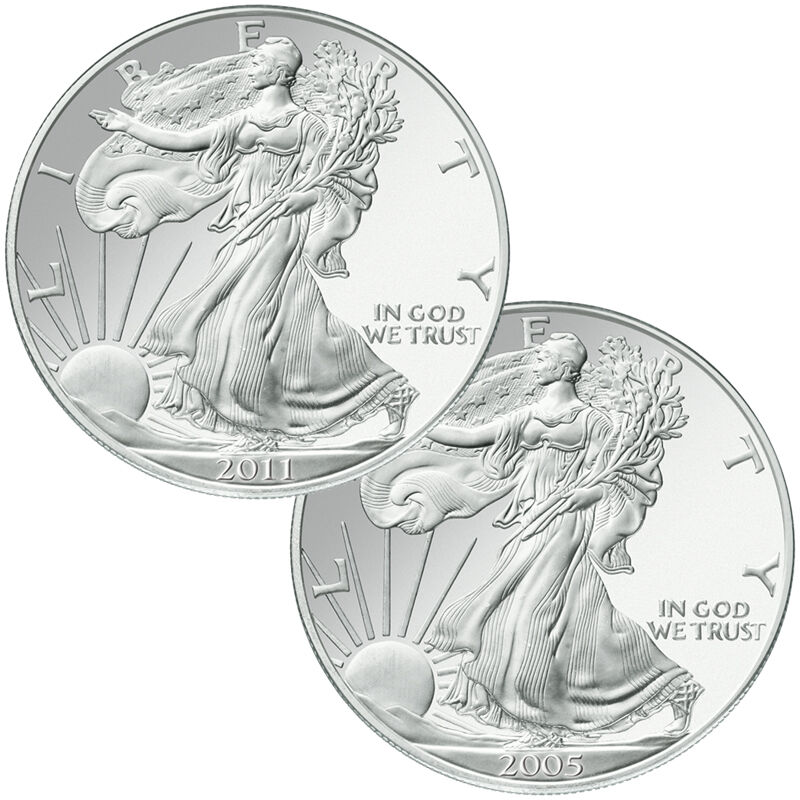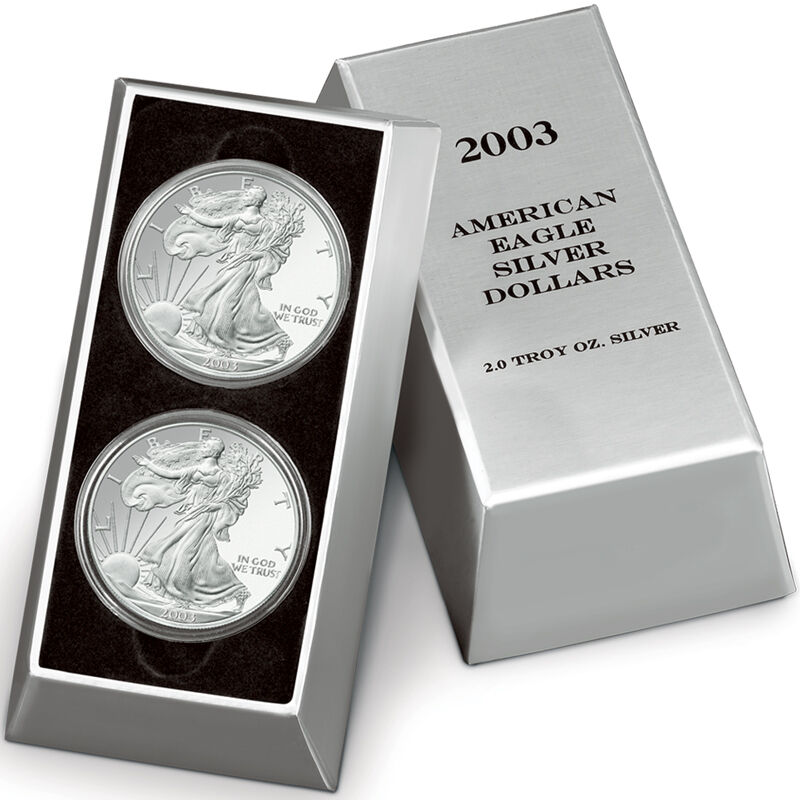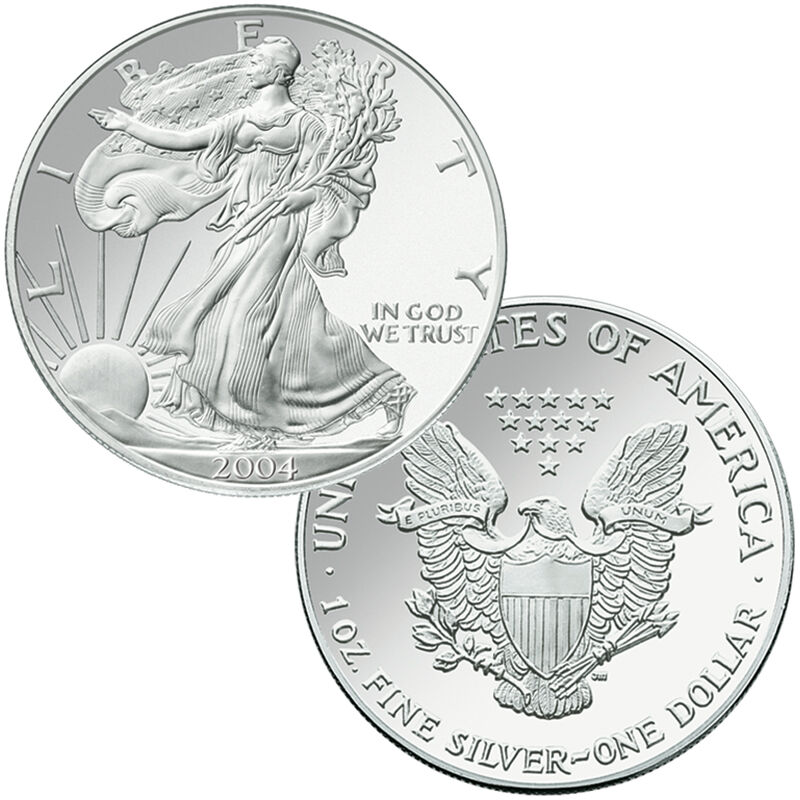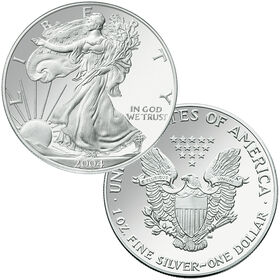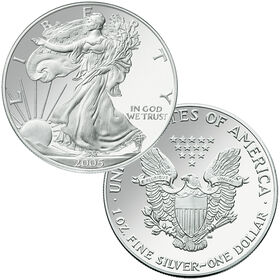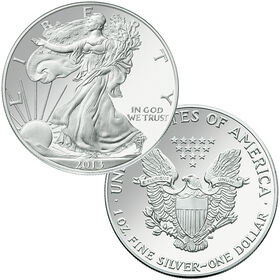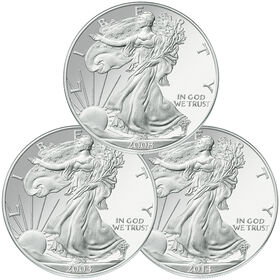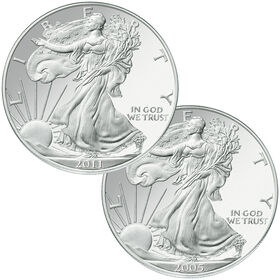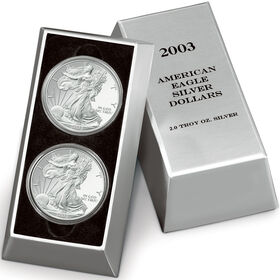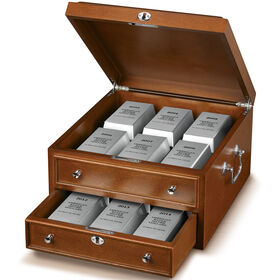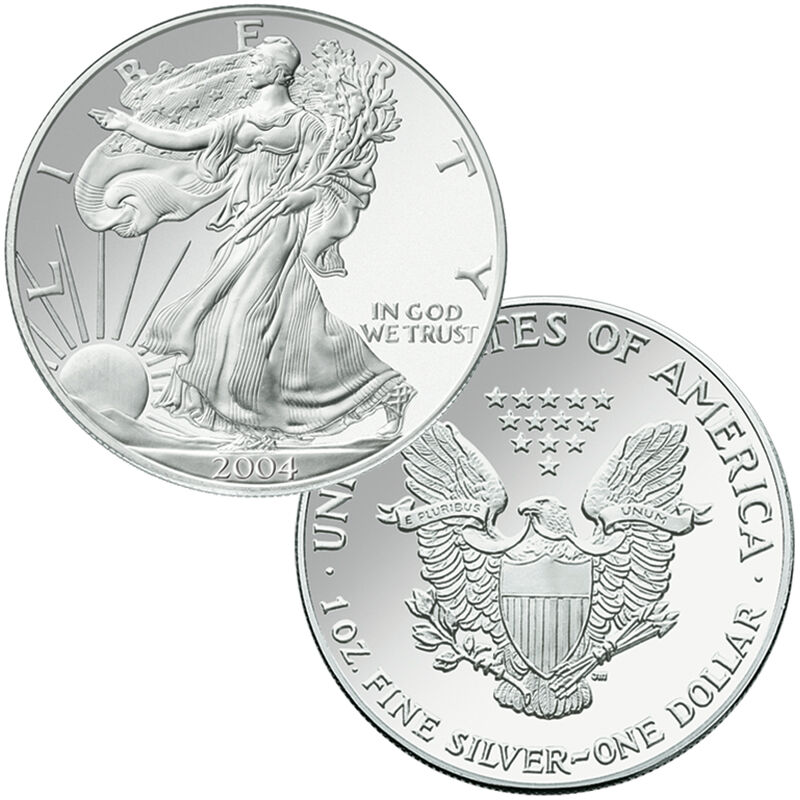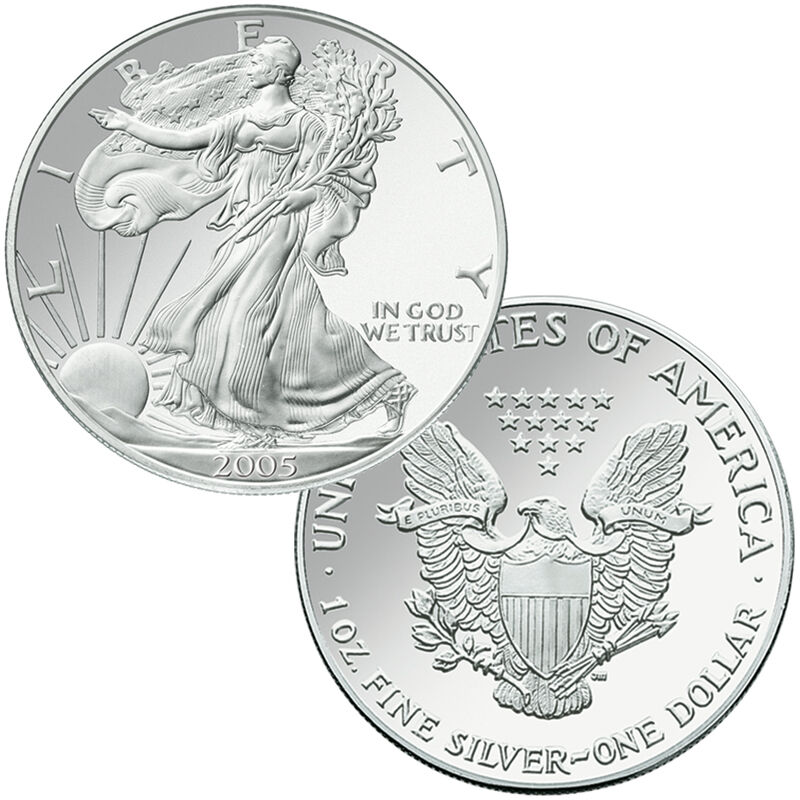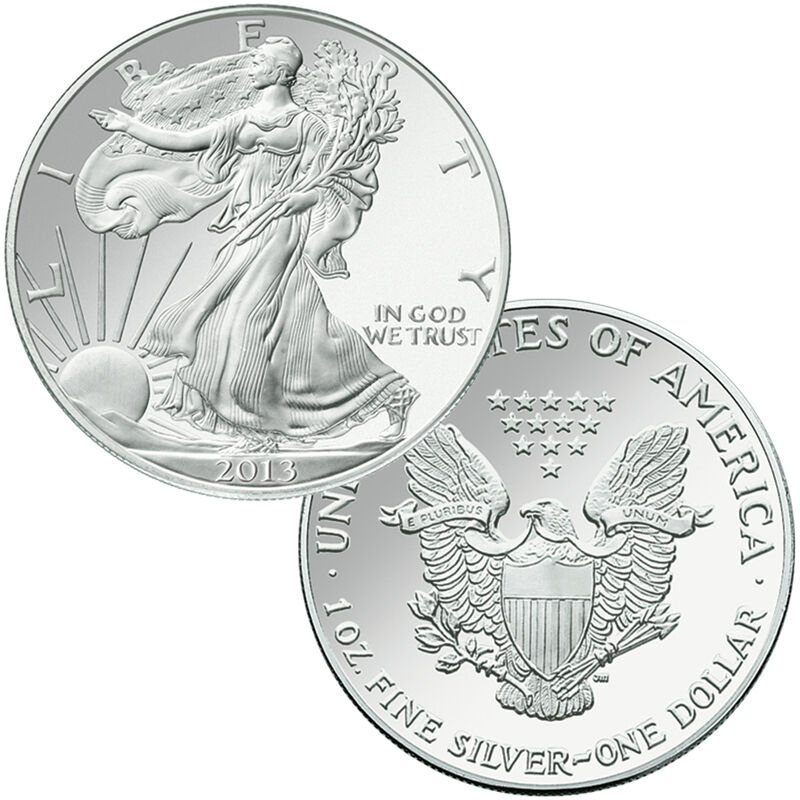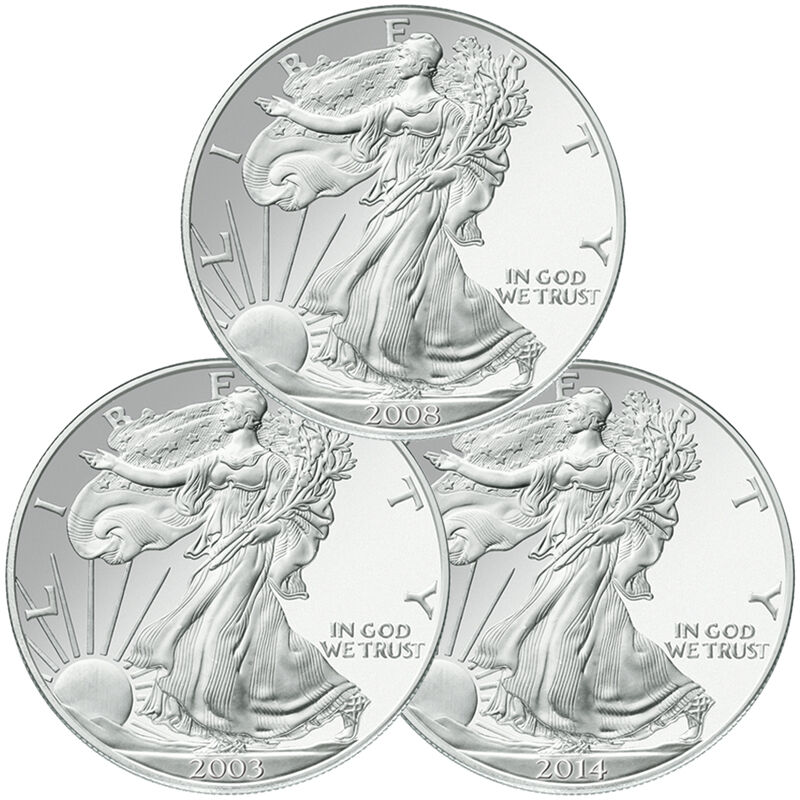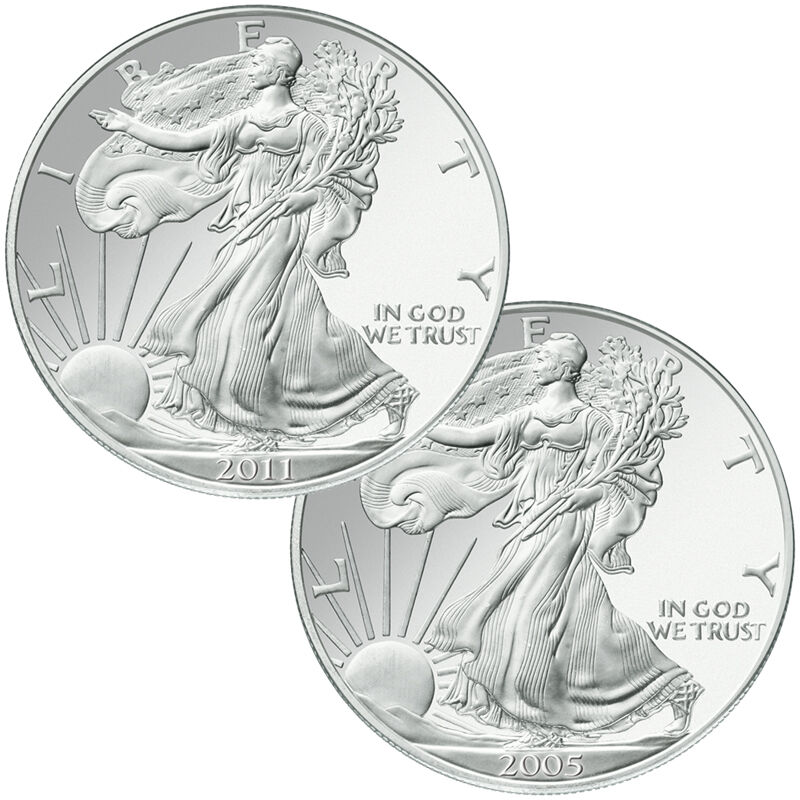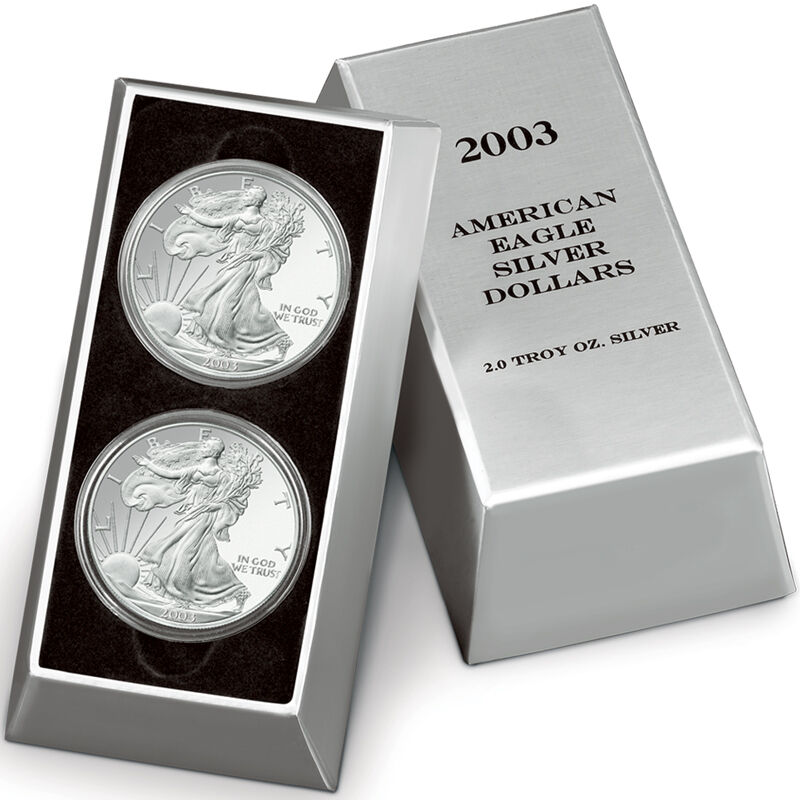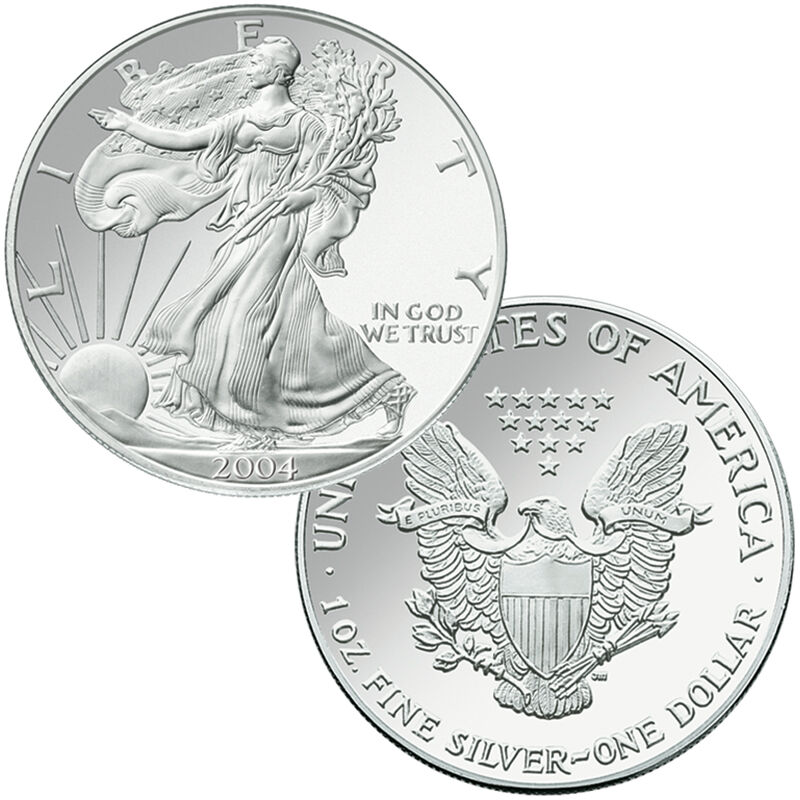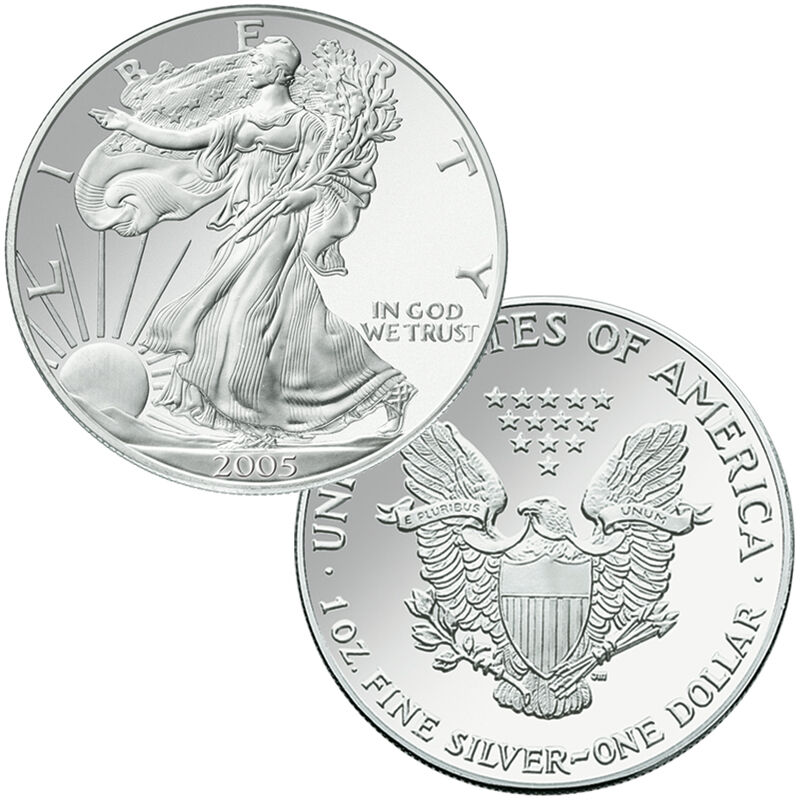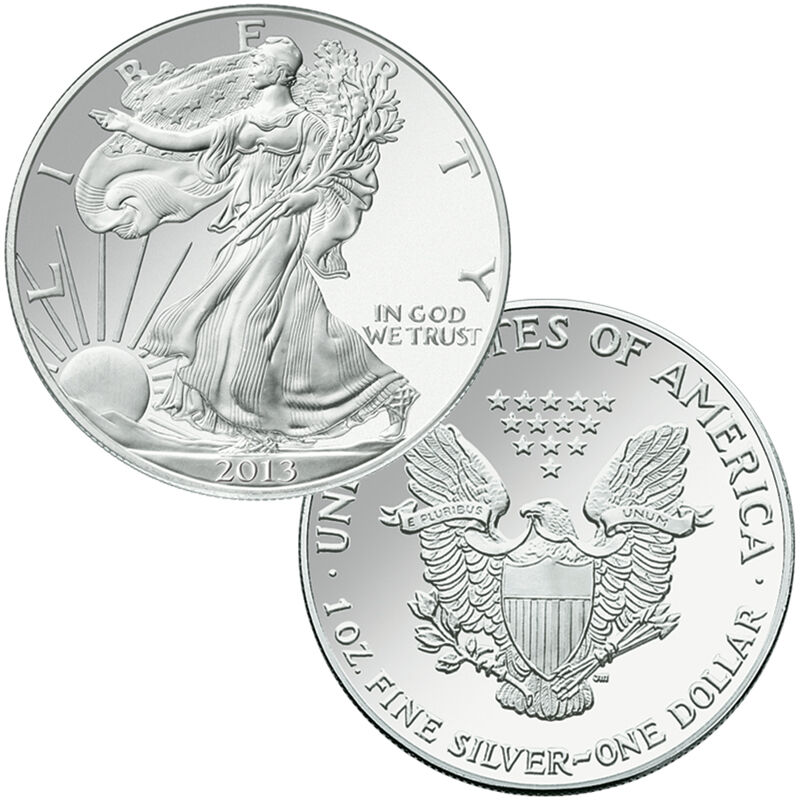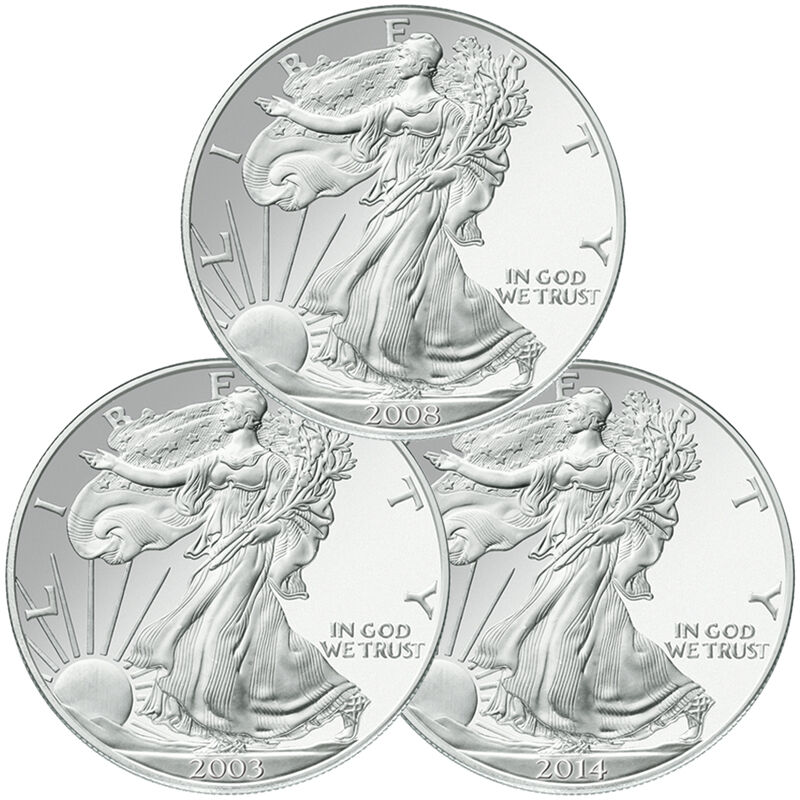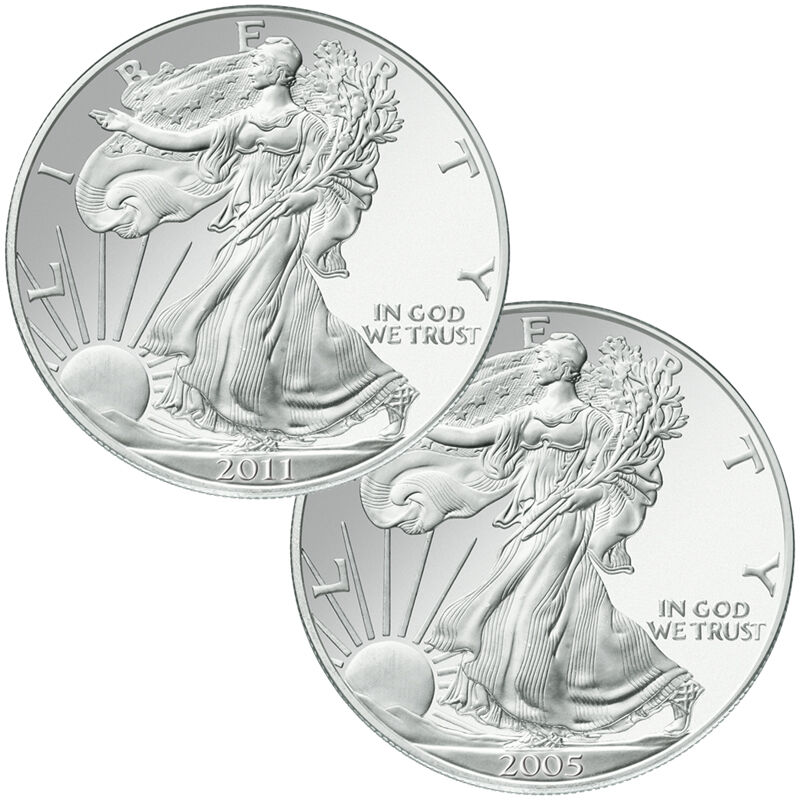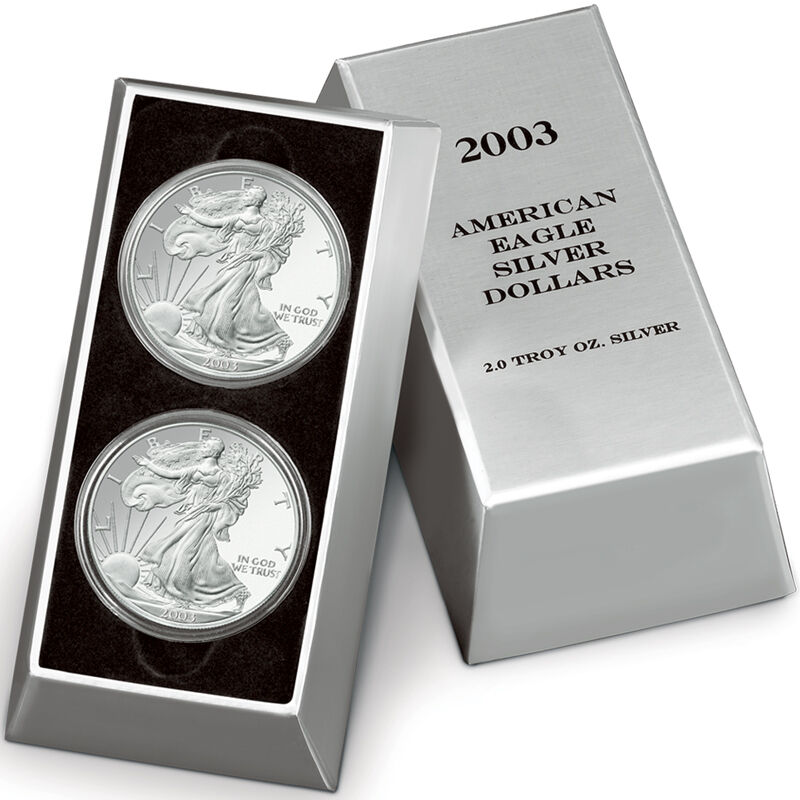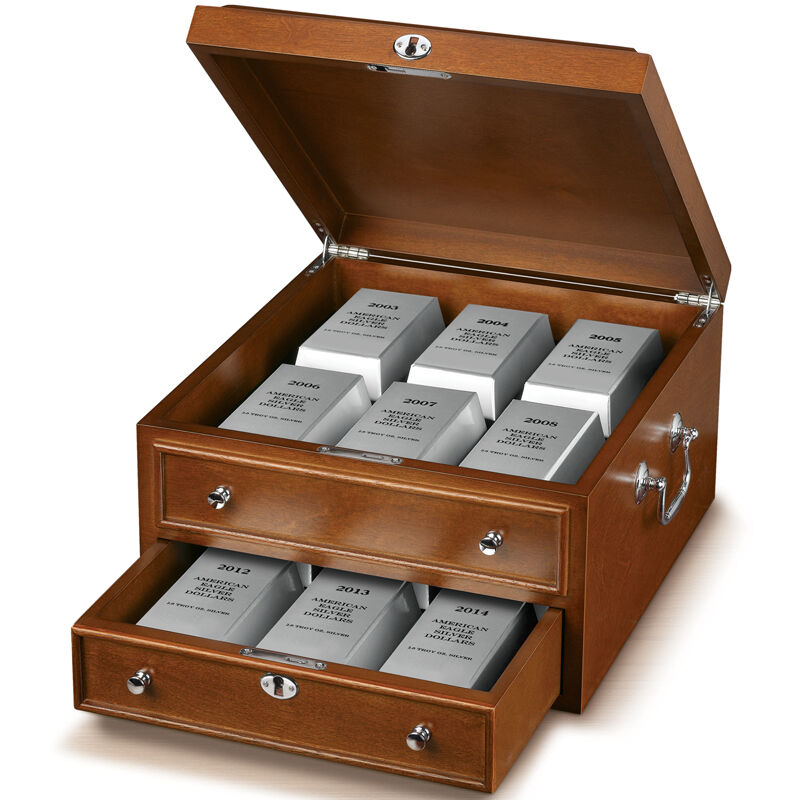 Brilliant uncirculated 99.9% pure silver dollars, tipping the scales at two troy pounds!

In previous years, the United States Mint faced unprecedented demand for American Eagle Silver Dollars. In fact, it even sold out of its limited supply and was forced to suspend all sales...leaving collectors and investors alike in shock. PCS Stamps & Coins is making available a limited number of collections of American Eagle Silver Dollars, with each collection consisting of TWO TROY POUNDS of pure silver. The American Eagle is the only one-ounce silver bullion coin whose weight and silver purity are guaranteed by the U.S. government.

Included are:
• An unbroken sequence of 99.9% pure silver American Eagle Silver Dollars issued every year from 2003 to 2014.
• Two coins per set, with each set presented in a custom-designed "Silver Brick" indicating their years of issue and actual silver weight.
• A Certificate of Silver Dollar Acquisition that accompanies your first set of coins, attesting to their authenticity and your ownership of this prized collection.
The collection also includes a Vault Chest, yours at no extra charge.
Show Less
Show More
In stock. Ships in 1-2 weeks.
$119.98
per shipment of 2 coins
Each shipment is payable in 2 monthly installments of $62.49
No longer available from the U.S. Mint, the Silver Eagle Treasury forms a collectible of meaning, beauty and importance. Each coin is sealed in a crystal-clear protective capsule to preserve its brilliant uncirculated condition for generations to come. The deluxe wooden Vault Chest (measuring approximately 13¼" x 12" x 7") — specially designed to house, protect and organize your collection year by year — will be sent free of charge with your third shipment.

This collection allows you the convenience of building it item-by-item with a gradual payment plan. Coins will be shipped directly to your home at the rate of two coins every other month (12 total shipments in this collection). Each shipment will contain two troy ounces of pure silver. You need only pay for one coin each month.

Your satisfaction is 100% guaranteed. You may return any shipment within 30 days for replacement, or for a full refund with no further obligation. You may cancel at any time by calling the toll-free number included with each shipment. Either party may cancel this agreement at any time. Price is subject to possible adjustment due to unusual market conditions.