The 2021 Atlanta Braves™ World Series Champions™ Commemorative Coin Collection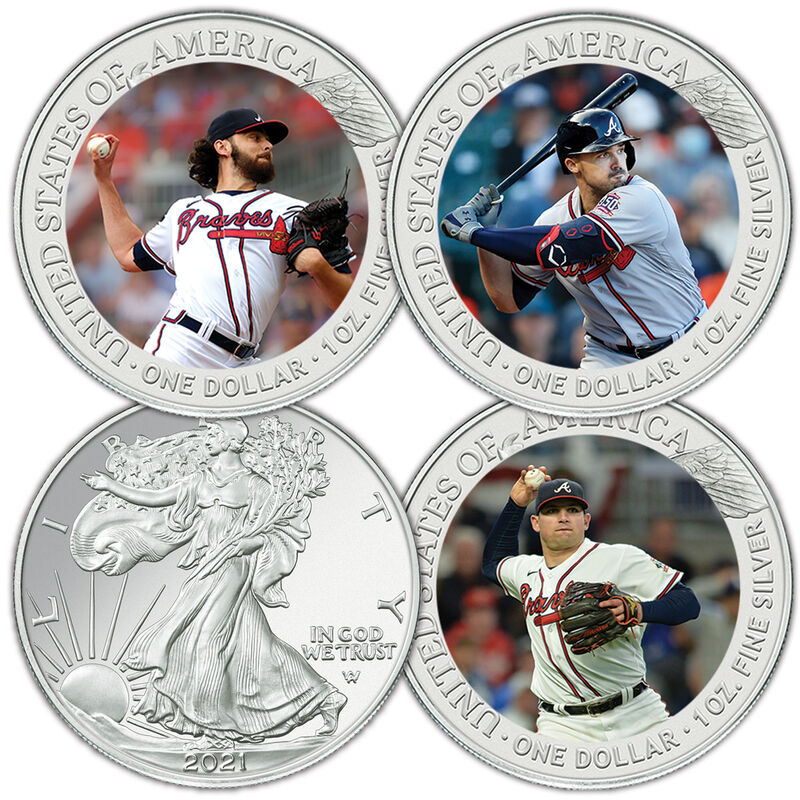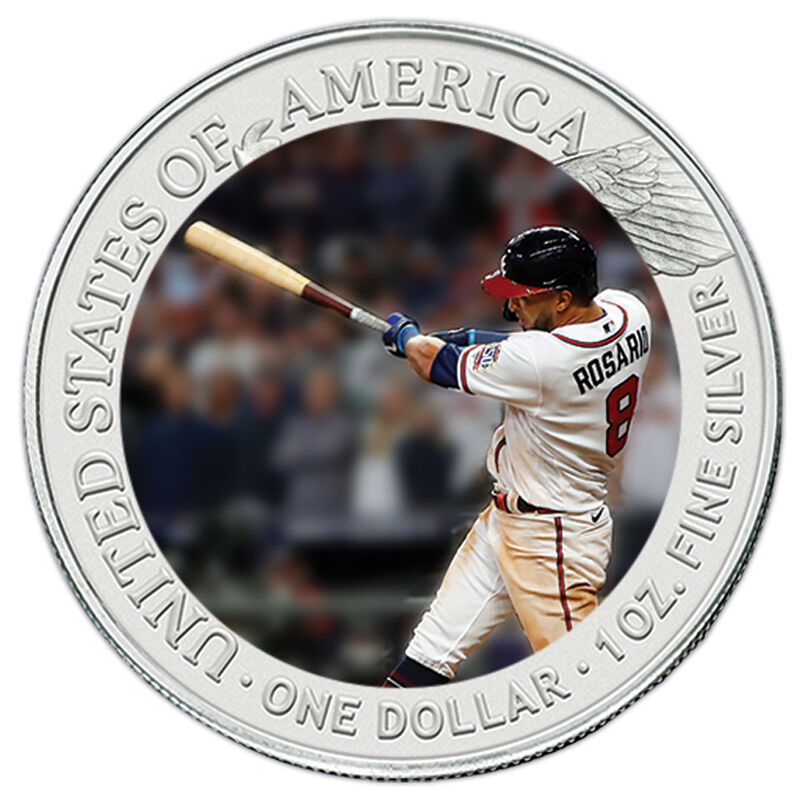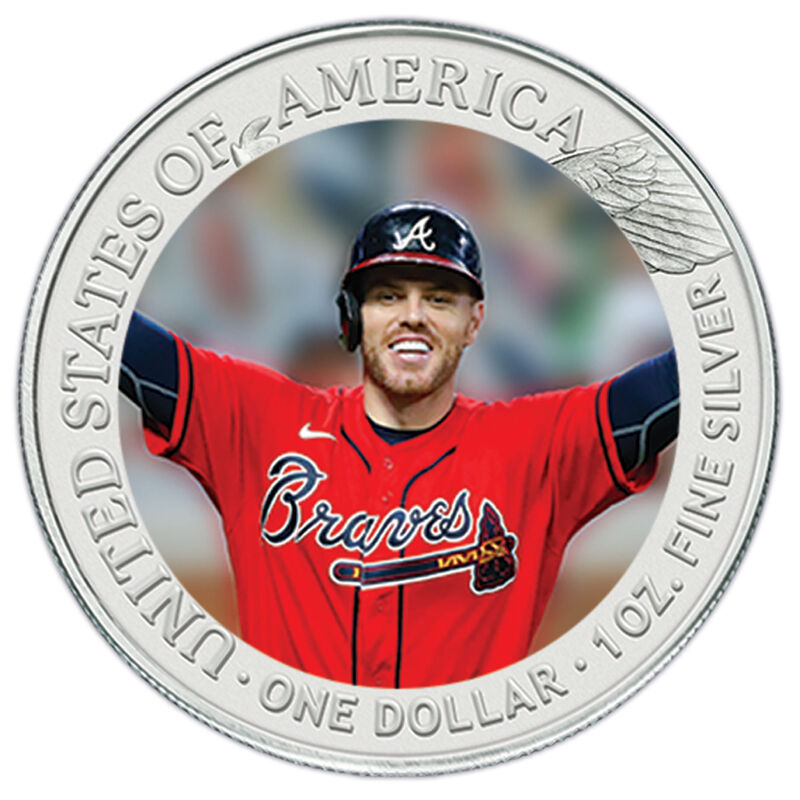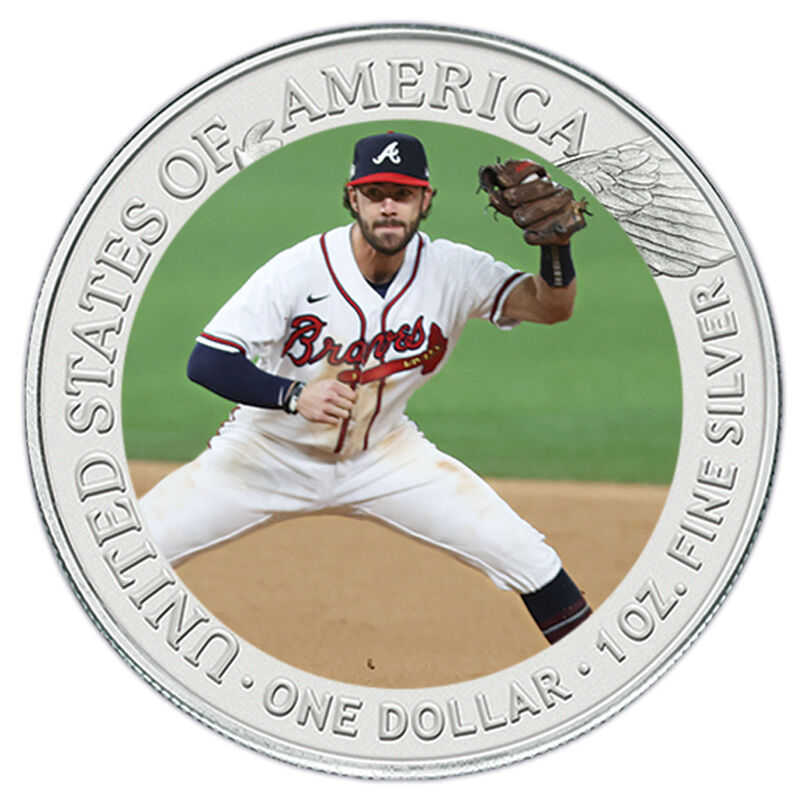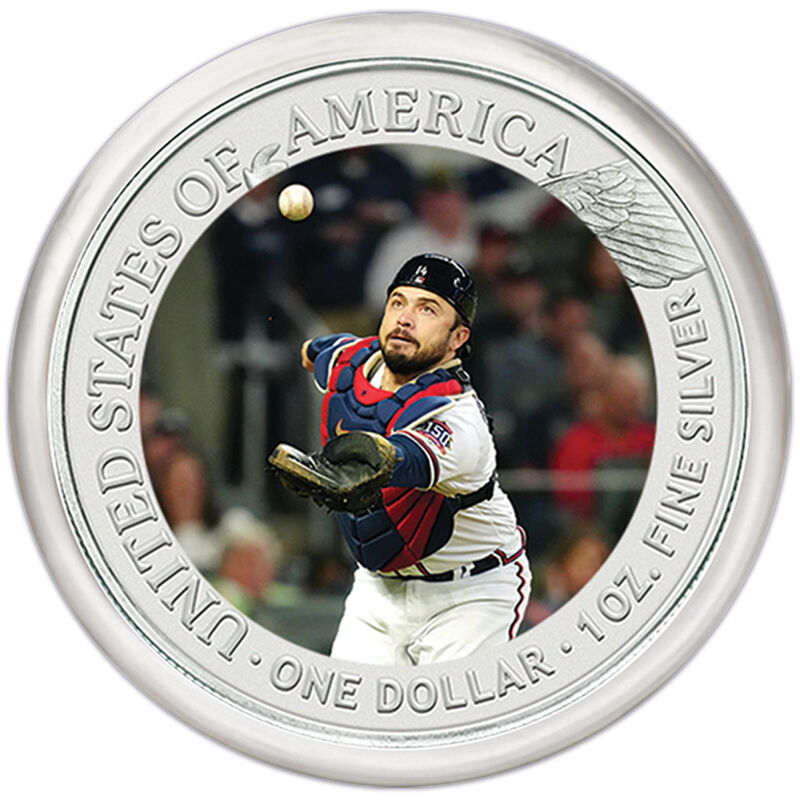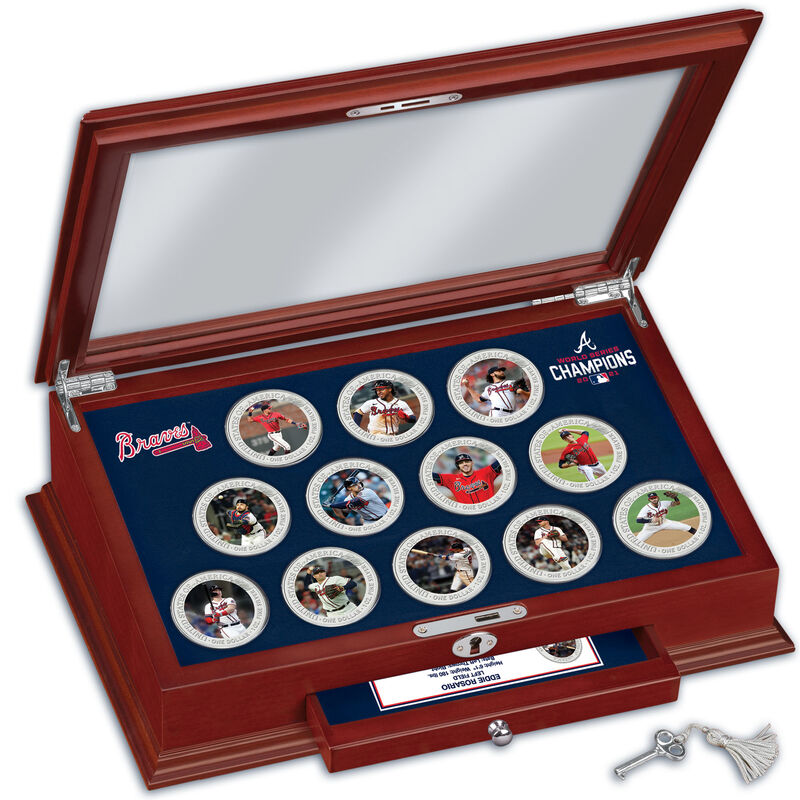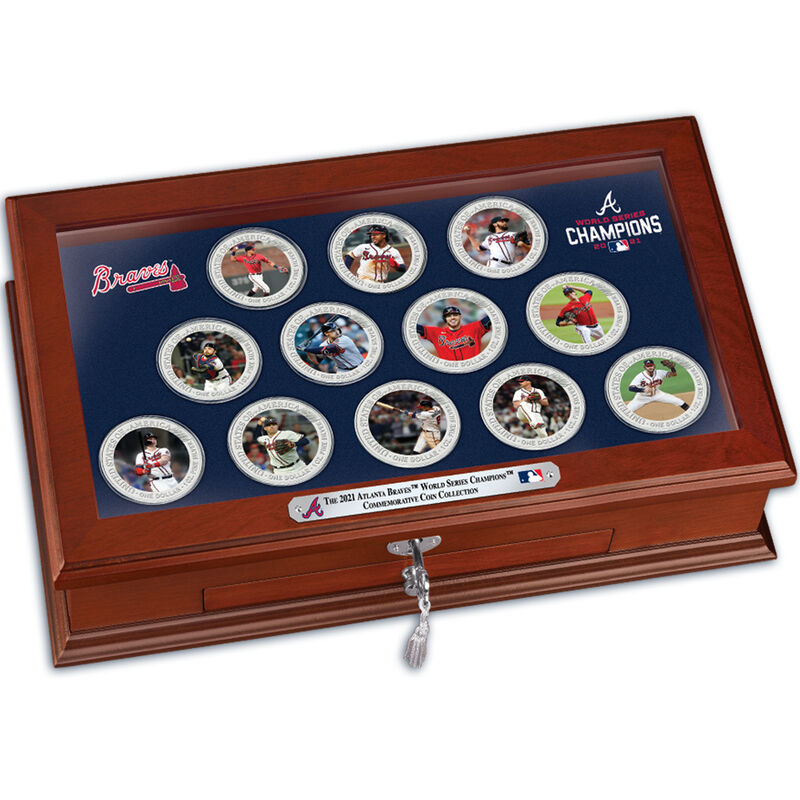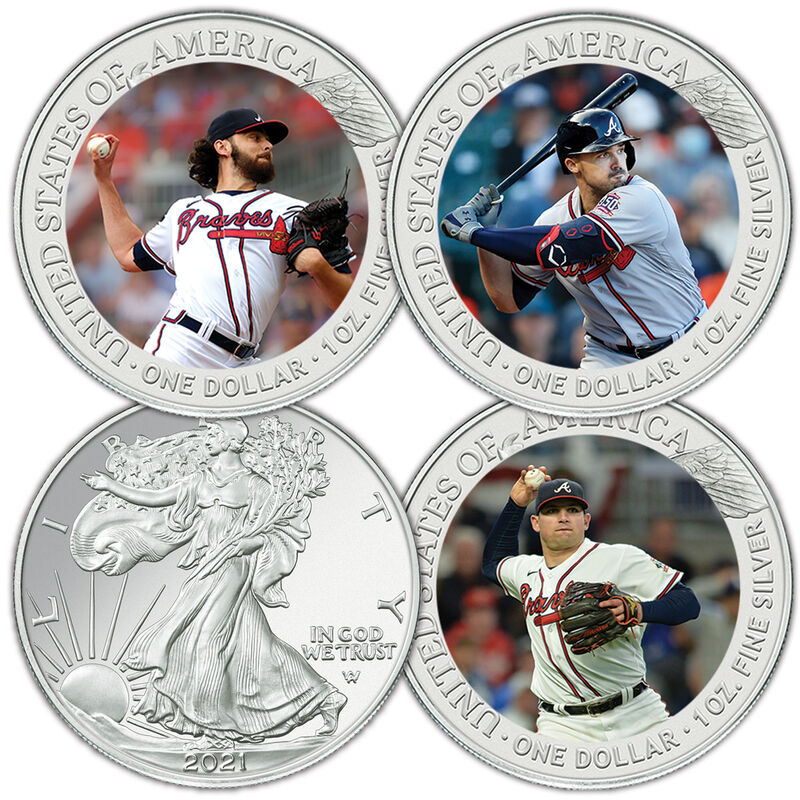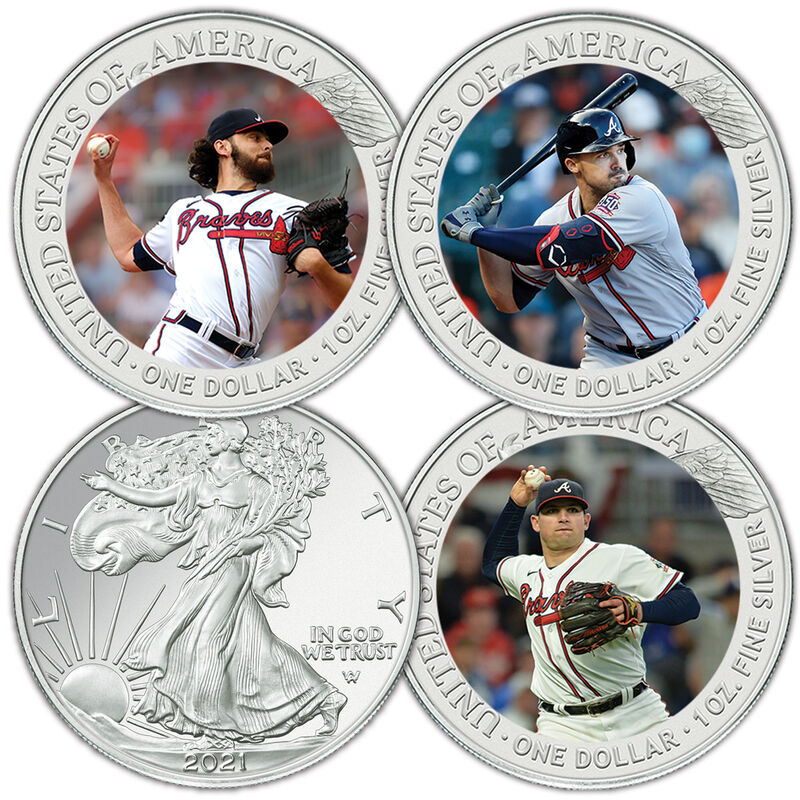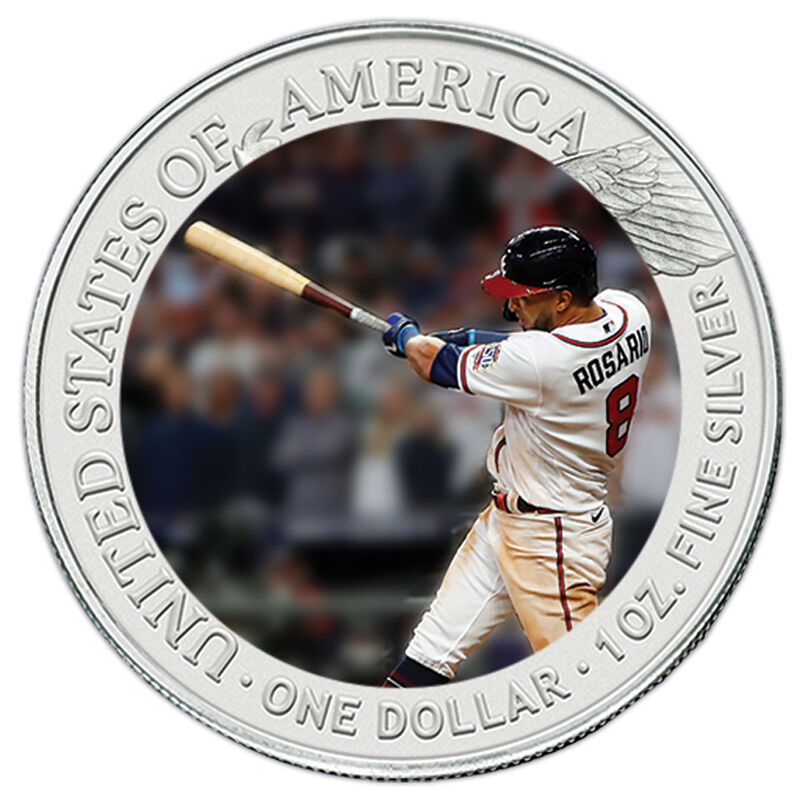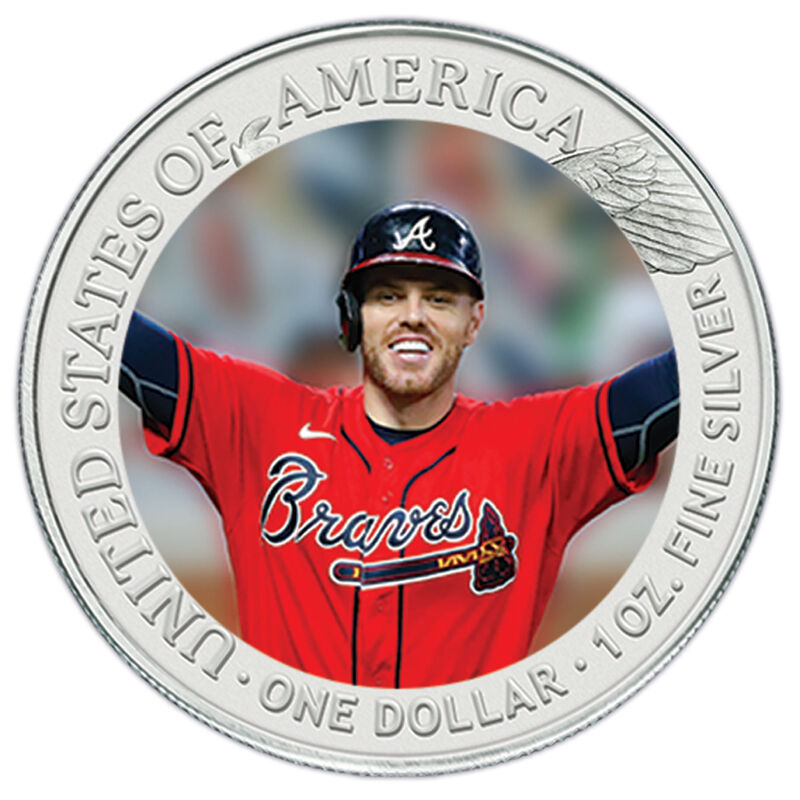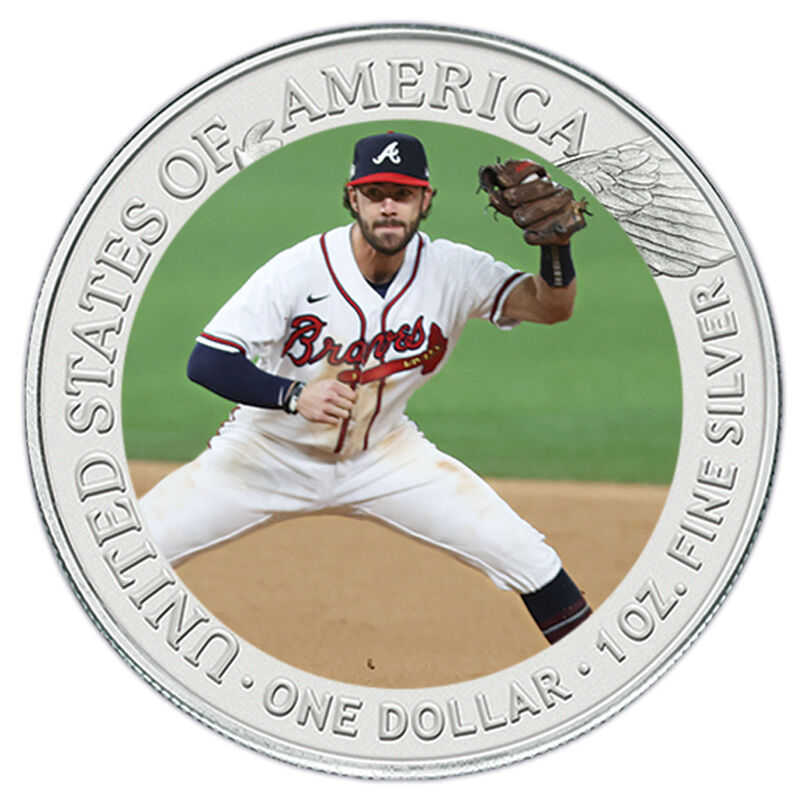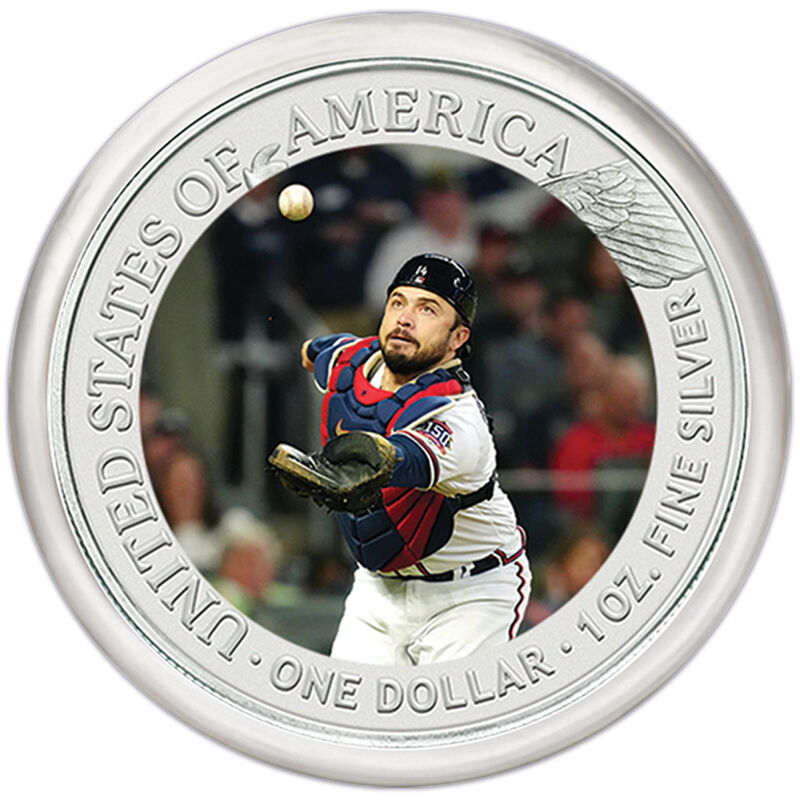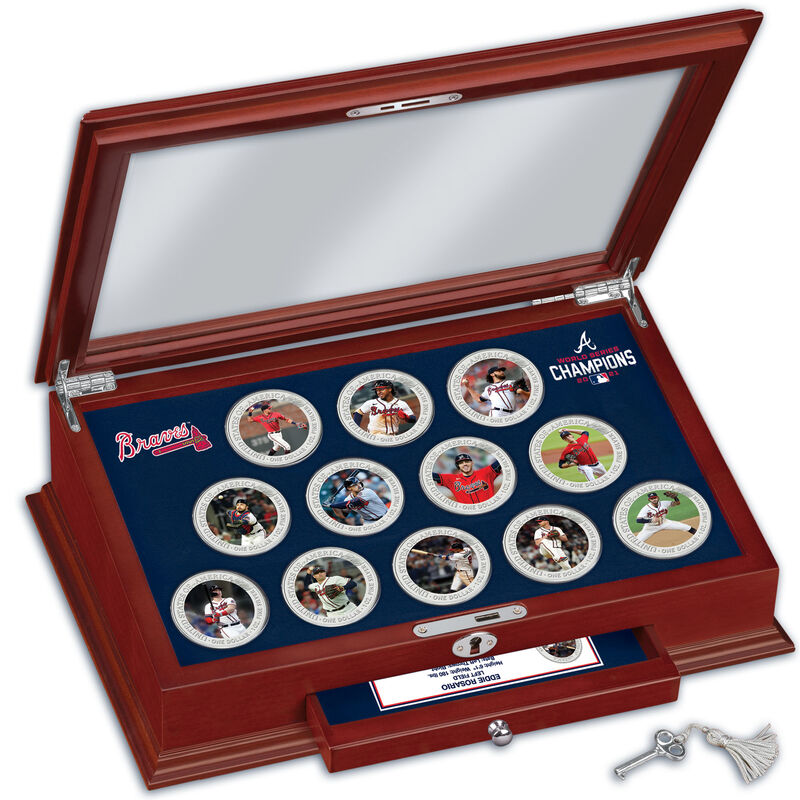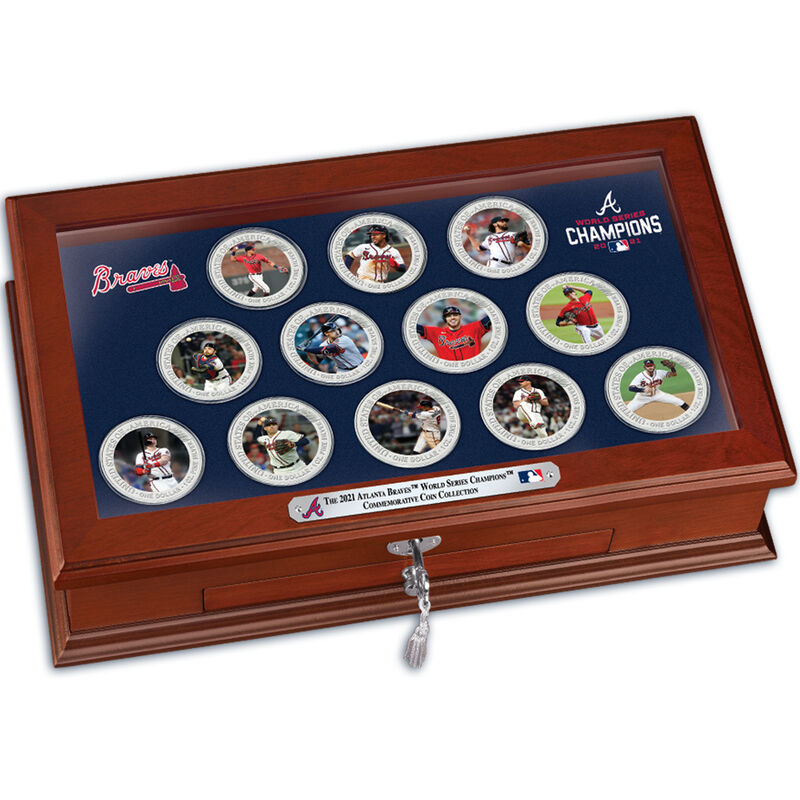 The ultimate tribute to the Braves™ historic season!
The Atlanta Braves™ are the 2021 World Series Champions™! After a disappointing end to the 2020 season at the hands of the Dodgers™, the Braves™ pushed past them in the NLCS™ rematch this year and went on to win the World Series™ for the first time in 26 years! Honor the Braves 2021 World Series title with a PCS-exclusive collection of pure silver dollars that pay homage to your favorite Braves players. Among the key players featured from the championship team are Freddie Freeman, the homegrown star and fan favorite; Joc Pederson, a critical mid-year acquisition; Eddie Rosario, the clutch lefty hitter; and pitching aces Ian Anderson and Max Fried. This exclusive offer is limited to 2,021 complete collections!
Included are:
• Twelve pure U.S. Silver Dollars, each issued in 2021 and brilliantly colorized with a different snapshot of the top Braves players to capture the glory of their historic championship season. Each coin contains one troy ounce of 99.9% pure silver and bears a newly designed flying eagle design on the back.
• Expertly written Collector Cards with narrative and statistics about each featured player.
• An Information Card with extra details about Atlanta's unforgettable season and the American Eagle Silver Dollars.
• An individually hand-numbered Display Chest to certify the collection's limited-edition status at no extra charge.
Show Less
Show More
In stock. Ships in 4-8 weeks.
$139
per coin
One coin per shipment, each payable in 2 monthly installments of $72.50 (includes shipping)
Celebrating a remarkable season, The 2021 Atlanta Braves™ World Series Champions™ Commemorative Coin Collection forms a collectible of beauty, meaning and importance. Each coin is housed in a crystal-clear capsule that makes it safe to examine both the design and the vibrant color illustration. The luxurious wooden Display Chest (measuring approximately 14" x 9" x 3") and Information Card will be sent with your fourth shipment.
This collection allows you the convenience of building it item-by-item with a gradual payment plan. Coins will be shipped directly to your home at the rate of one coin every other month (12 total shipments in this collection). You can pay for each coin in two monthly installments.
Your satisfaction is 100% guaranteed. You may return any shipment within 30 days for replacement, or for a full refund with no further obligation. You may cancel at any time by calling the toll-free number included with each shipment. Either party may cancel this agreement at any time. Price is subject to possible adjustment due to unusual market conditions.
Players shown in this collection are subject to possible adjustment.
MLB trademarks and copyrights are used with permission of Major League Baseball Properties, Inc. Visit MLB.com
Officially licensed product of MLB Players, Inc. MLBPA trademarks, copyrighted works and other intellectual property rights are owned and/or held by MLBPA and may not be used without the written consent of MLBPA or MLB Players, Inc. Visit www.MLBPLAYERS.com, the Players Choice on the web.