Ancient Greek Silver Taras Coin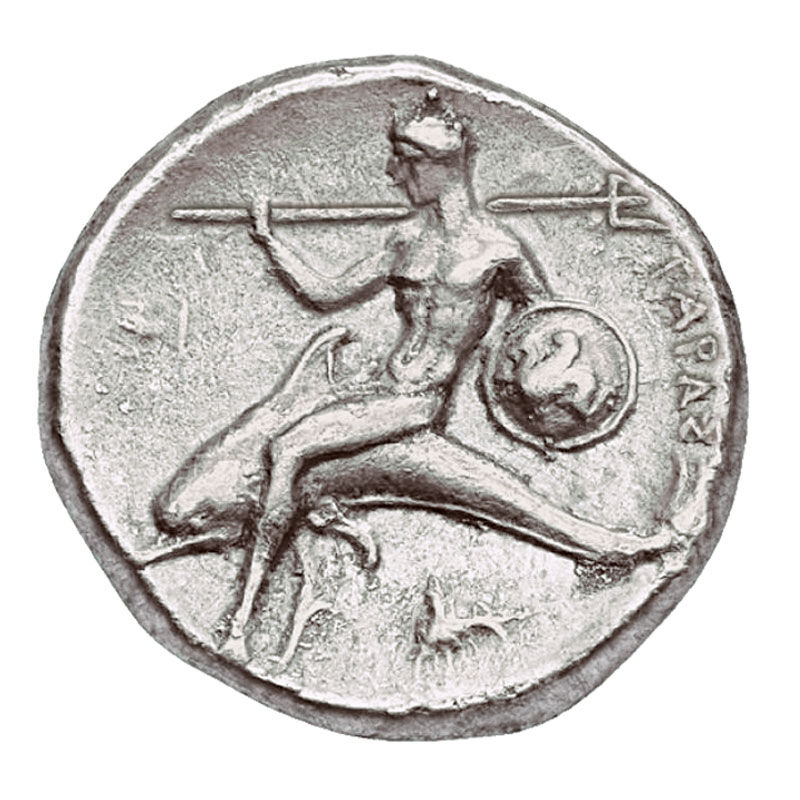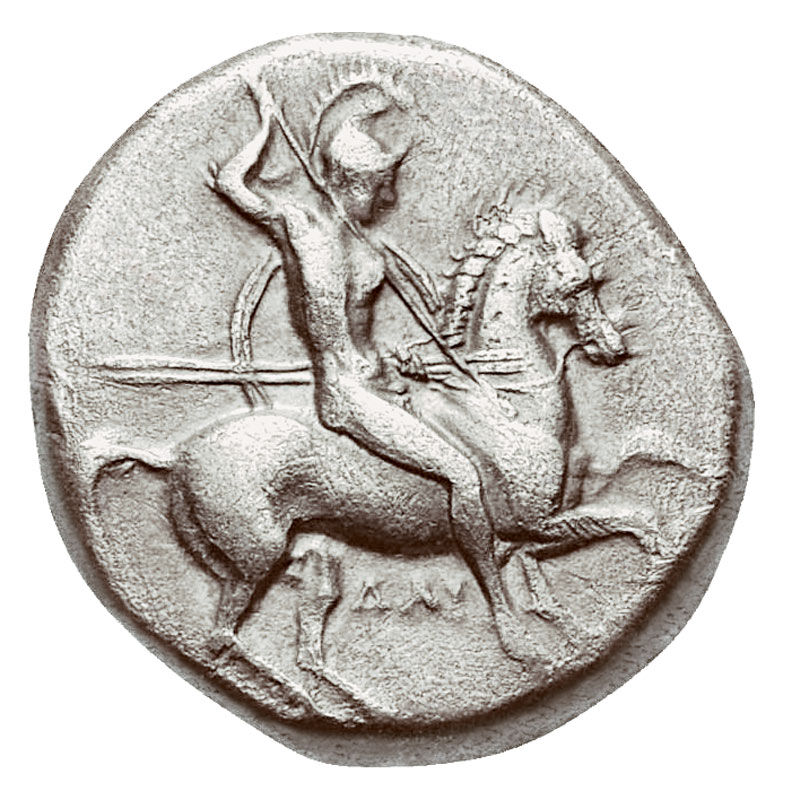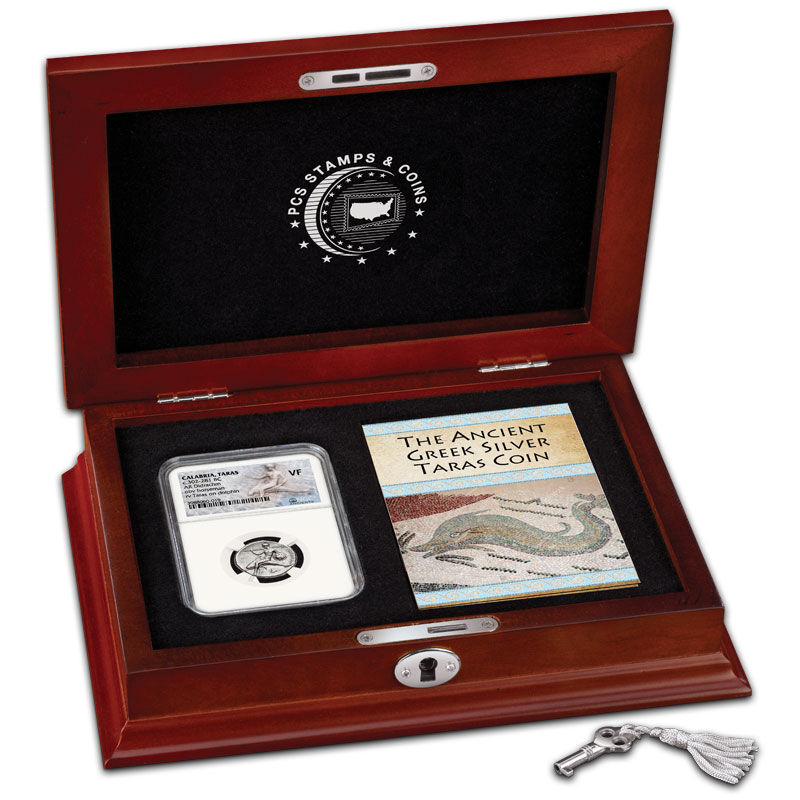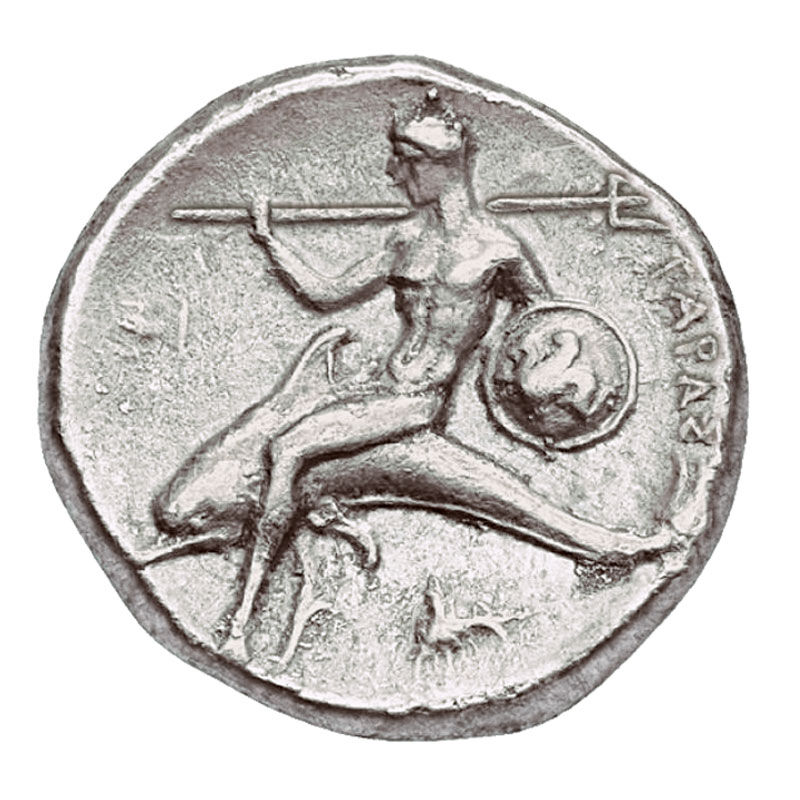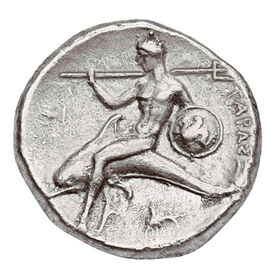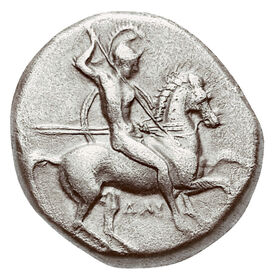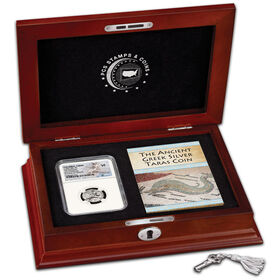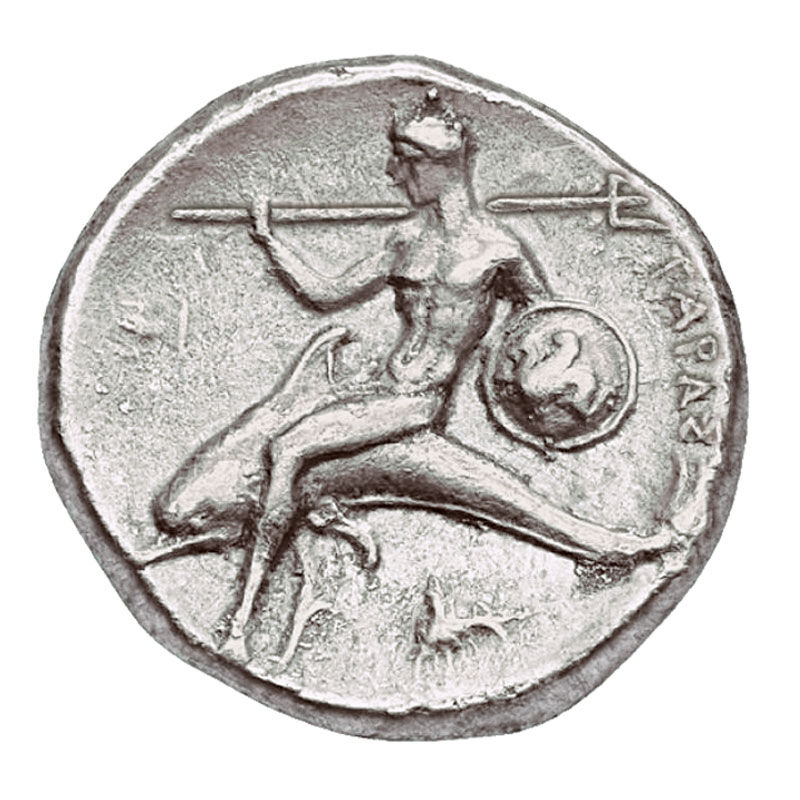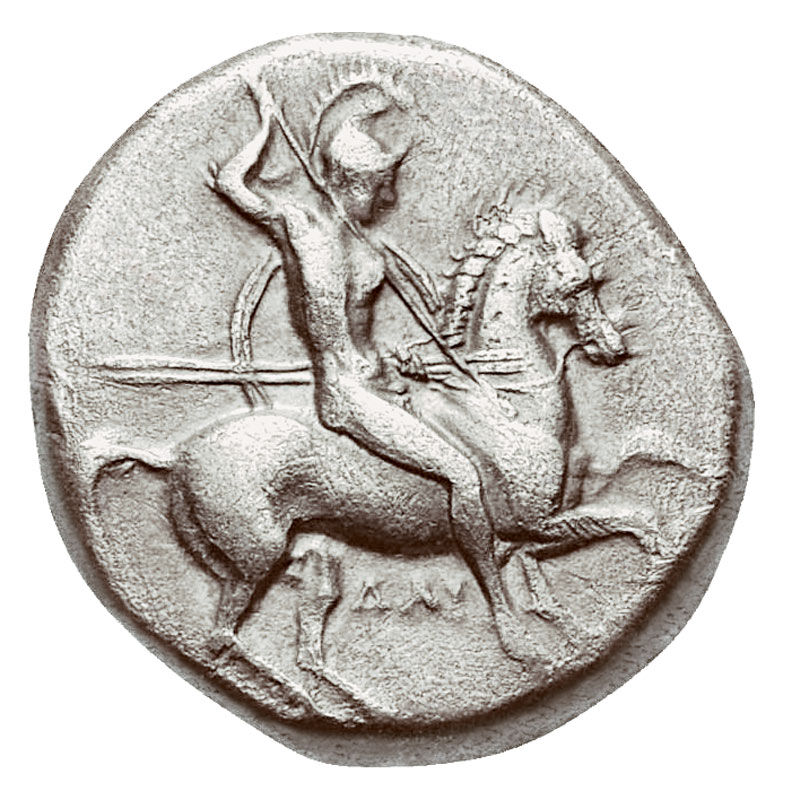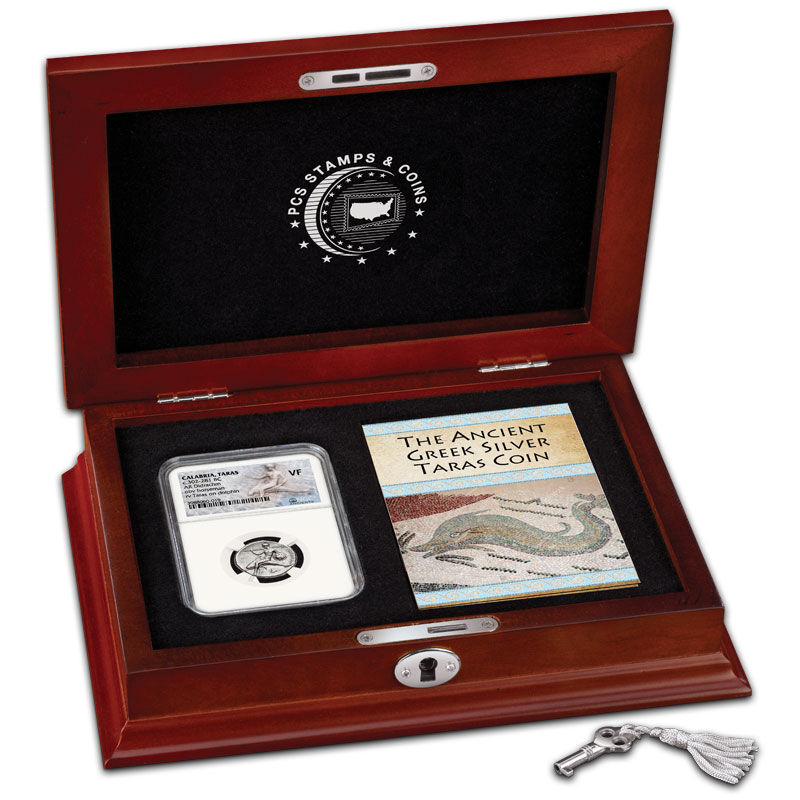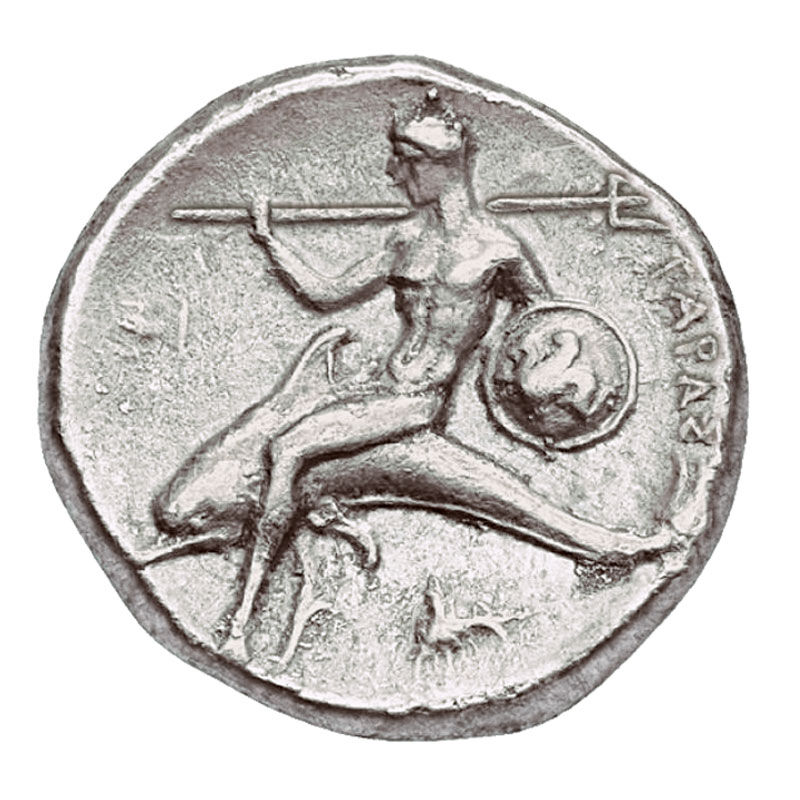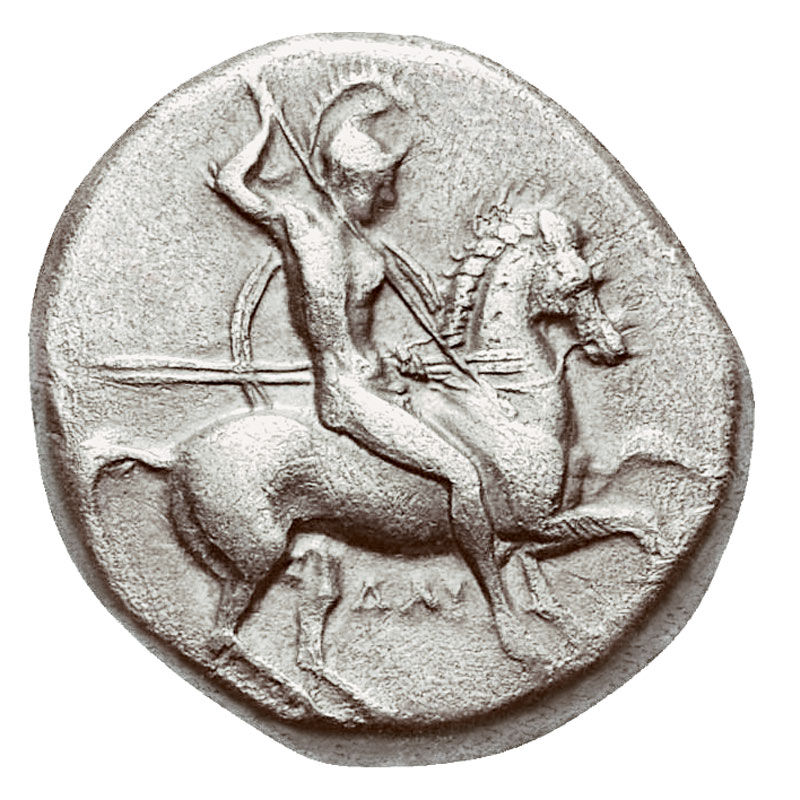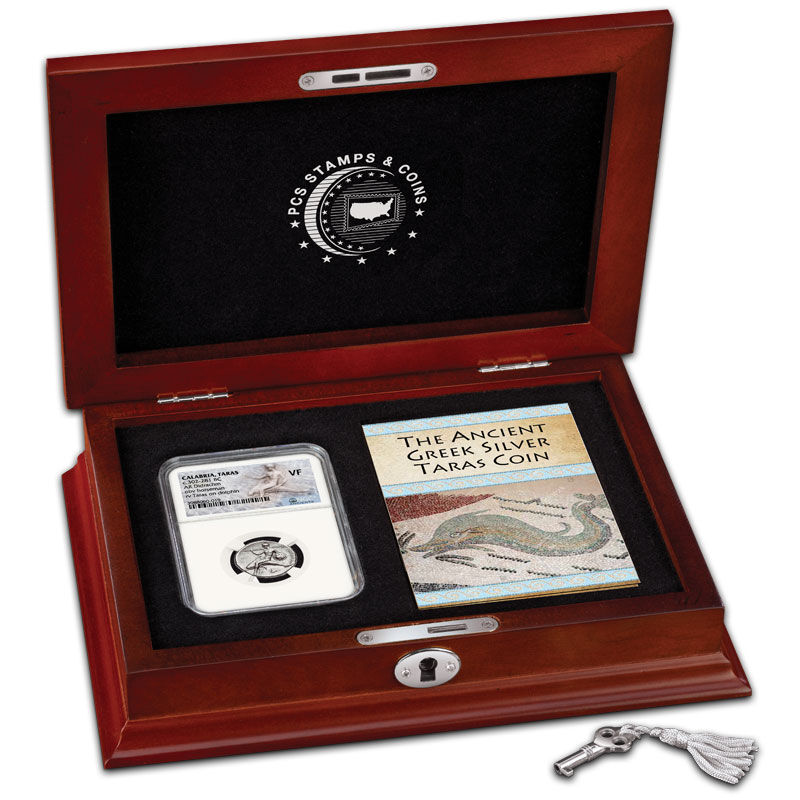 A legendary silver coin from the third century B.C.
• One of the most legendary and beautiful coins in history, this didrachm was struck by hand by skilled artisans in the ancient Greek city of Taras about 2,200 years ago.
• Depicts Taras — the son of Poseidon and namesake of the city — riding a dolphin to illustrate a celebrated Greek myth.
• Available exclusively from PCS Stamps & Coins and expertly certified by NGC, one of the world's leading coin-grading companies, in circulated Very Fine condition.
• Encapsulated in a sonically sealed clear archival holder that preserves its stunning designs for generations to come…while allowing you to examine the incredible details on both sides safely without fear of damage from dust and fingerprints.
• Accompanied by a luxurious wooden Display Chest that measures 5-3/8" x 1½" x 4-3/8".
• Comes with a Collector's Guide that provides fascinating details about the coin's famous design and history.
• Guarantee of Satisfaction: Free returns for replacement or full refund.
Show Less
Show More
In stock. Ships in 1-2 weeks.
$889
Payable in 3 monthly installments of $299 (includes shipping)
This product allows the convenience of a gradual payment plan. It is payable in three equal, monthly, interest-free installments.

Please note: No two hand-struck coins are exactly alike. Designs may vary from the images shown.

Your satisfaction is 100% guaranteed. You may return your product at our expense within 30 days for replacement or for a full refund. Orders are subject to acceptance.