Four Centuries of America's Silver Coins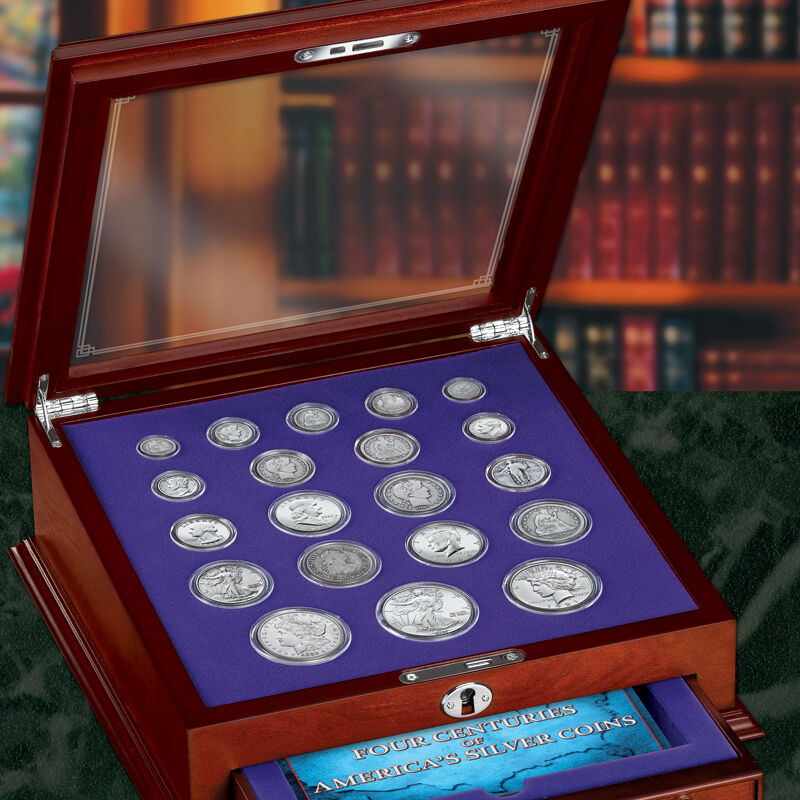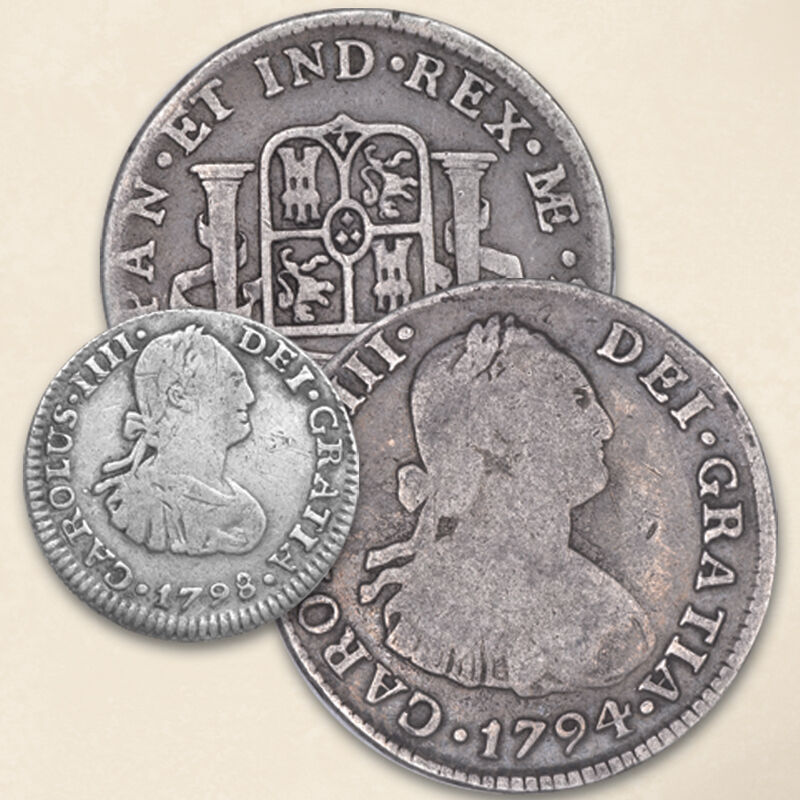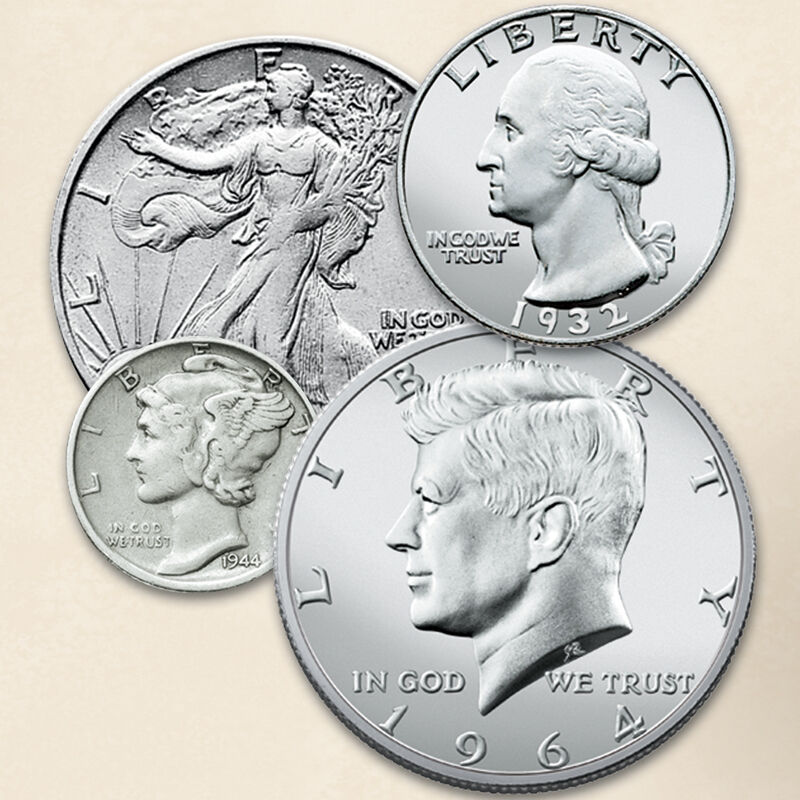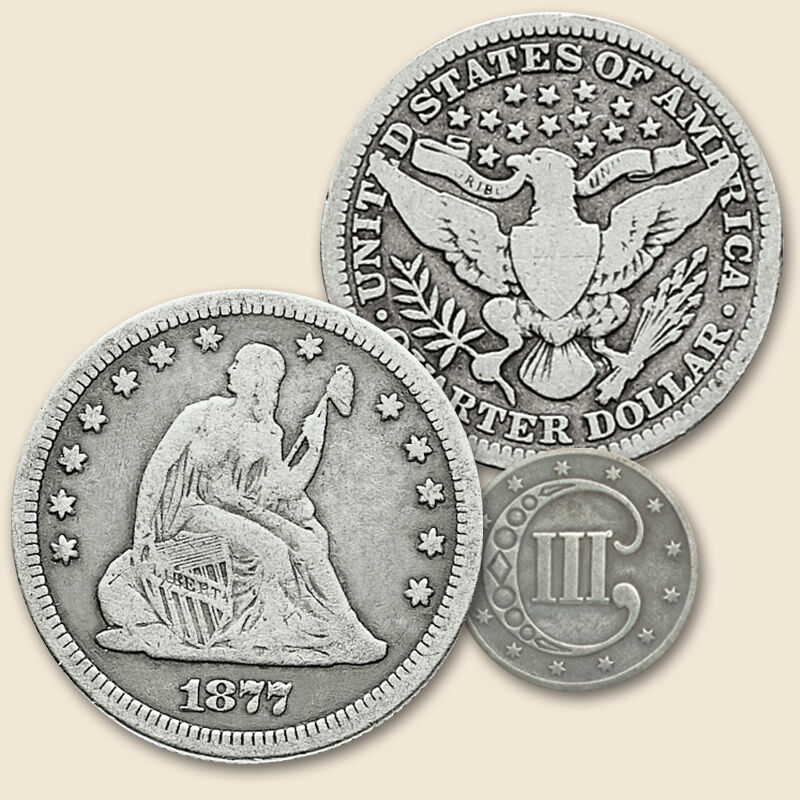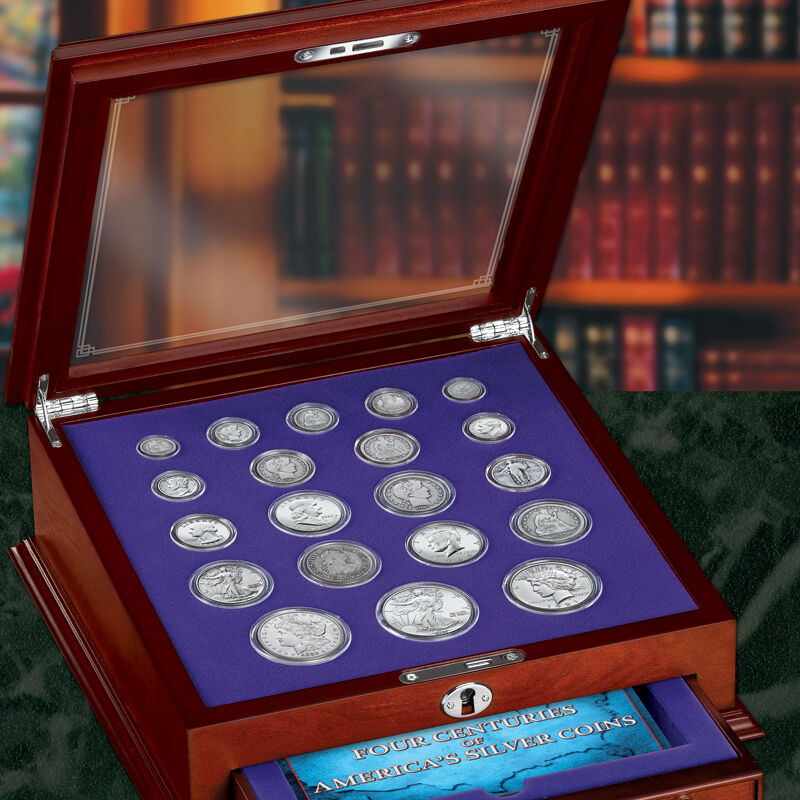 Each struck in at least 90% silver.
Fascinating coins representing FOUR centuries, from the 1700's to the present, including:
• The 18th-century Spanish ½ and 2 reales, which were legal tender throughout the original 13 colonies prior to the establishment of the U.S. Mint.
• The tiny, long-vanished three-cent piece from the 19th Century, bridging the pre- and post-Civil War eras.
• The 20th-century 1964 Kennedy Half-Dollar, a poignant modern-day classic cherished by Americans everywhere.
• The 21st-century Silver Eagle Bullion Dollar, composed of a full ounce of 99.9% pure silver — more than any other U.S.-minted coin in history! Every other coin in this collection is 90% silver.
• Due to their age and scarcity, coins struck before 1950 are in circulated condition, while those minted in 1950 or later are presented in uncirculated condition.
• FREE: A Display Chest and Information Booklet, yours

at no extra charge

, sent with the third shipment.
• Guarantee of Satisfaction: Free returns and you may cancel at any time.
Show Less
Show More
Ships in 2-4 weeks.
$46.95
per coin
Each coin is $49.95
A 20-coin collection of stunning breadth, Four Centuries of America's Silver Coins forms a collectible of beauty, meaning and importance. This collection allows you the convenience of building it item-by-item with a gradual payment and shipment plan: Coins will be shipped at the rate of one every month (20 total shipments in this collection).

These historic coins are protectively encapsulated for safe handling and easy viewing of both sides. Please note: The exact appearance and years of issue of the coins you receive may vary from the images shown. Included are the Peace, Morgan and Silver Eagle dollar; Franklin, Kennedy, Walking Liberty, Barber and Seated Liberty half-dollar; Standing Liberty, Washington, Barber and Seated Liberty quarter; Mercury, Barber, Roosevelt and Seated Liberty dime; Seated Liberty half-dime; silver three-cent piece; ½- and 2-reales Spanish milled coin.

The uncirculated-condition coins in this collection are inspected (but not professionally graded) to ensure they have no trace of wear. We strive to offer coins with good eye appeal based on feedback from our customers. Please note that the coins may show contact marks, they may have been cleaned, and their surface may lack some luster.

The handsome wooden Display Chest (measuring 11" x 4" x 11") and Information Booklet, detailing the designs and history of the coins in the collection, will be sent with the third shipment.

Your satisfaction is 100% guaranteed. You may return any shipment within 30 days for replacement, or for a full refund with no further obligation. You may cancel at any time by calling the toll-free number included with each shipment. Either party may cancel this agreement at any time. Price is subject to possible adjustment due to unusual market conditions.