Platinum-and-Gold-Highlighted Silver Coins of North America — 2022 Edition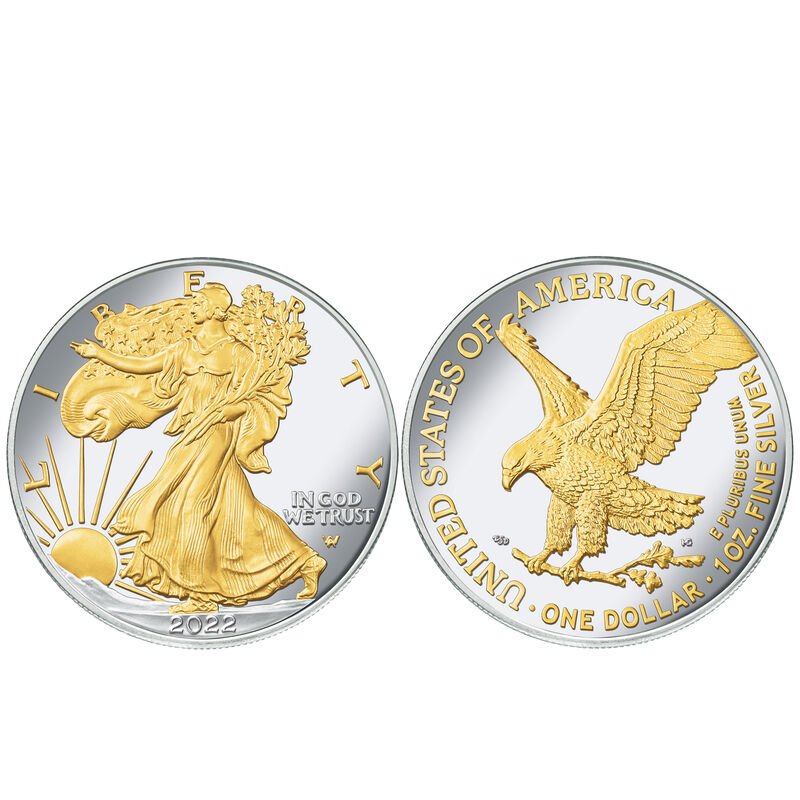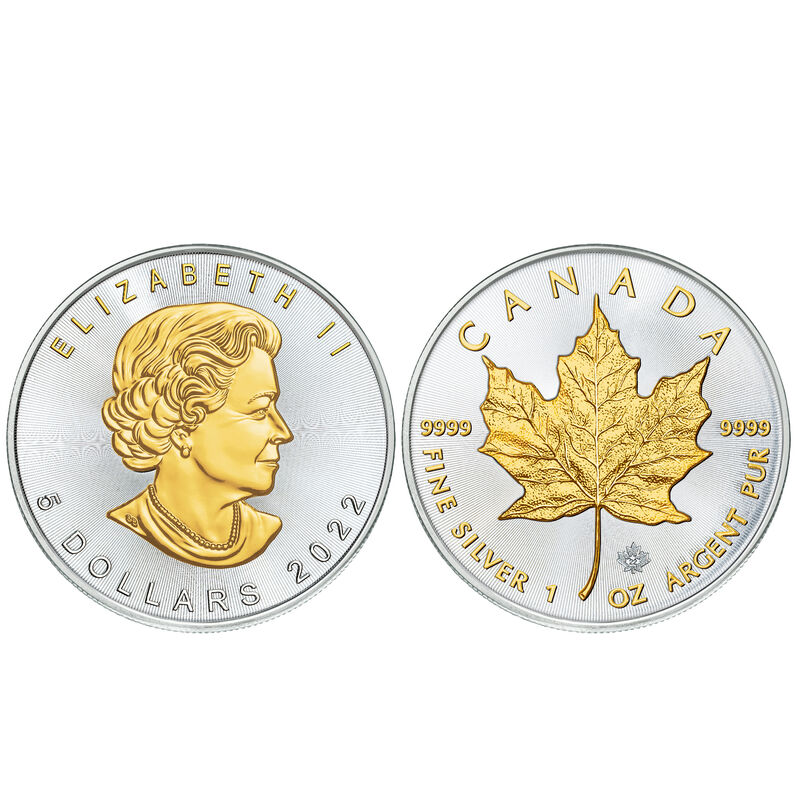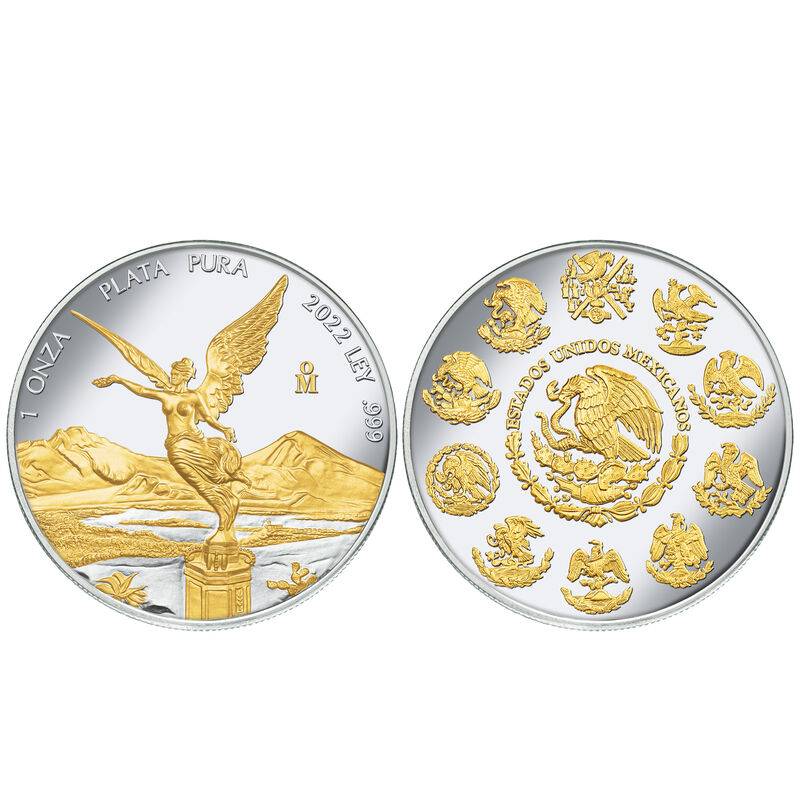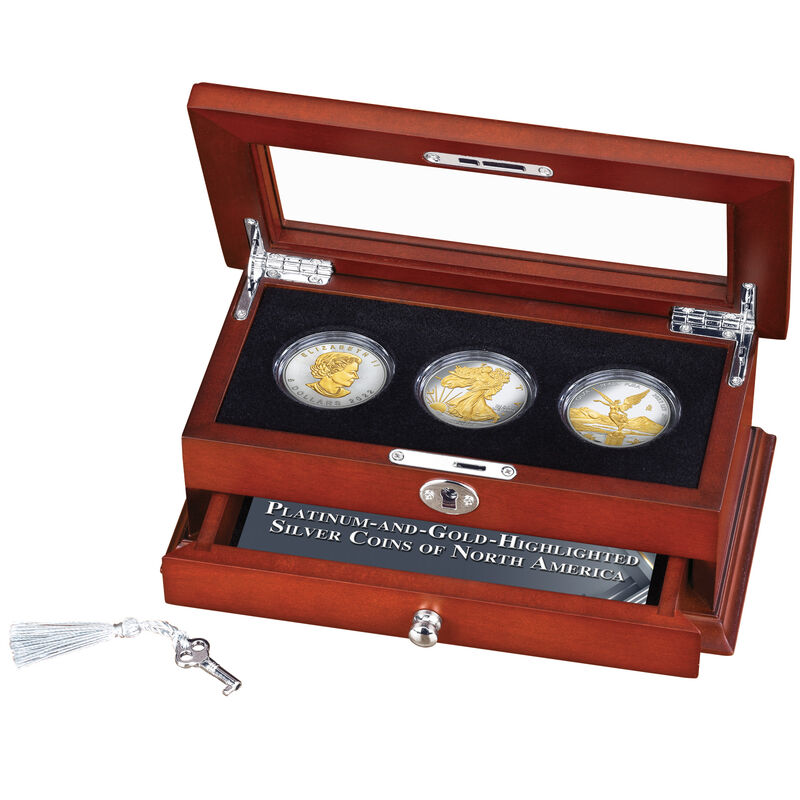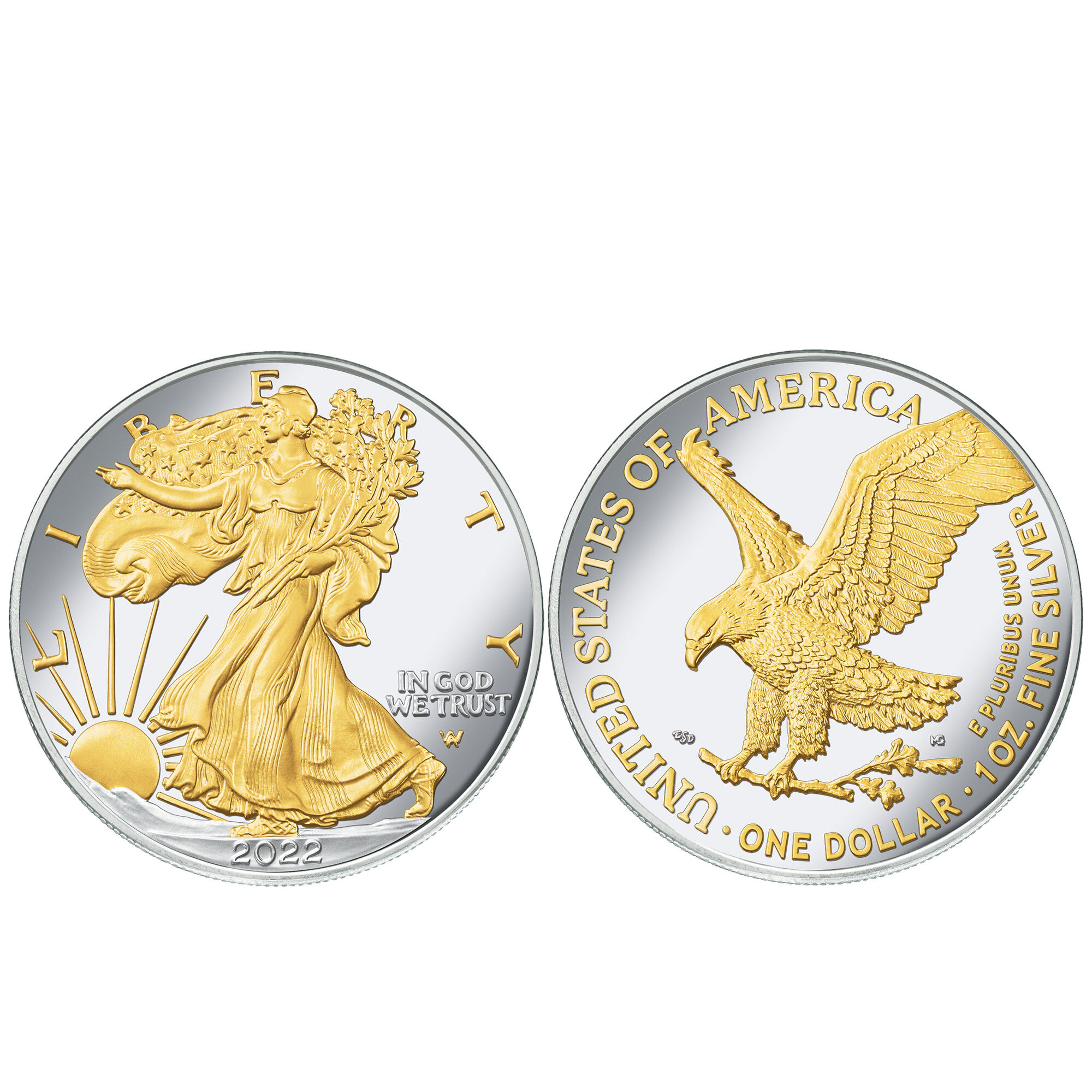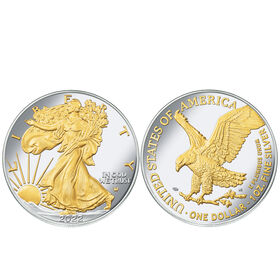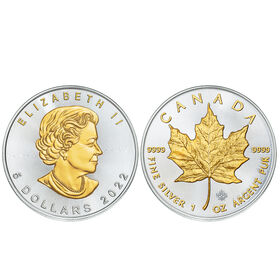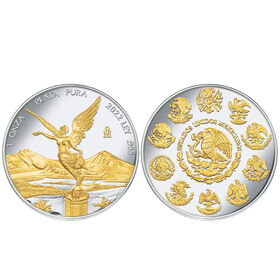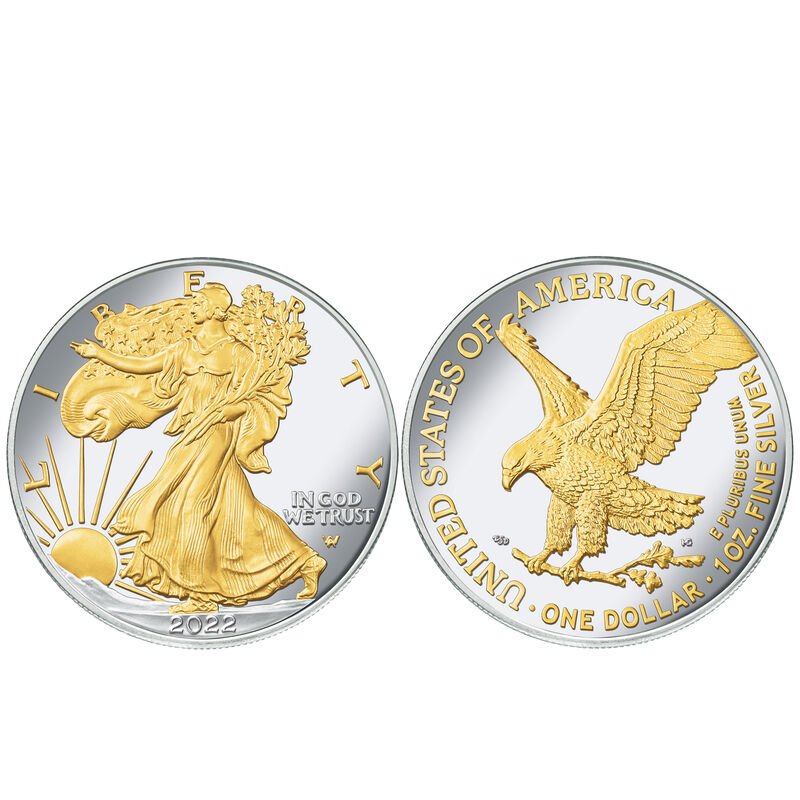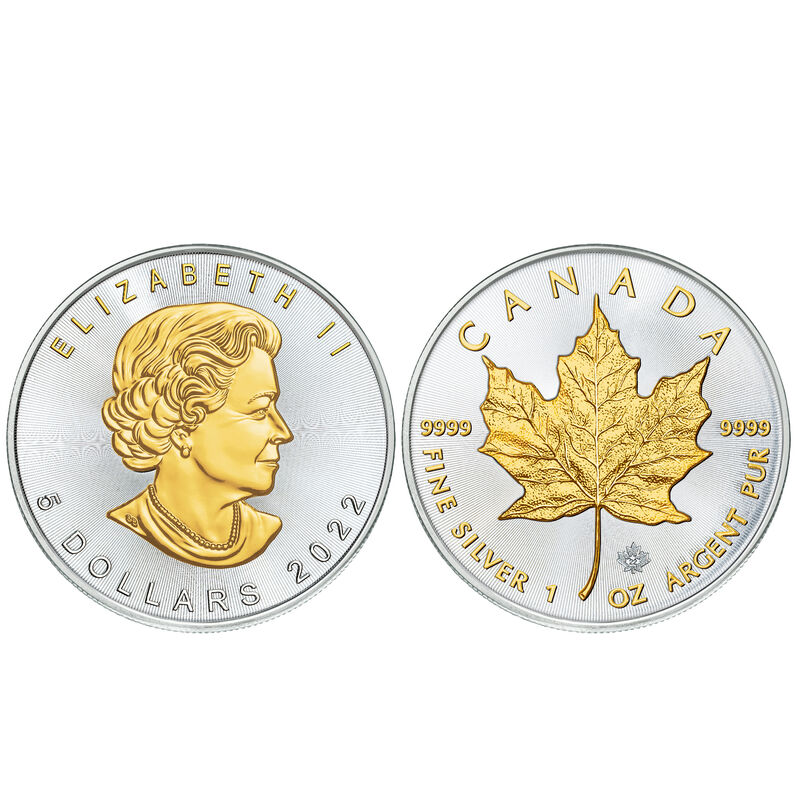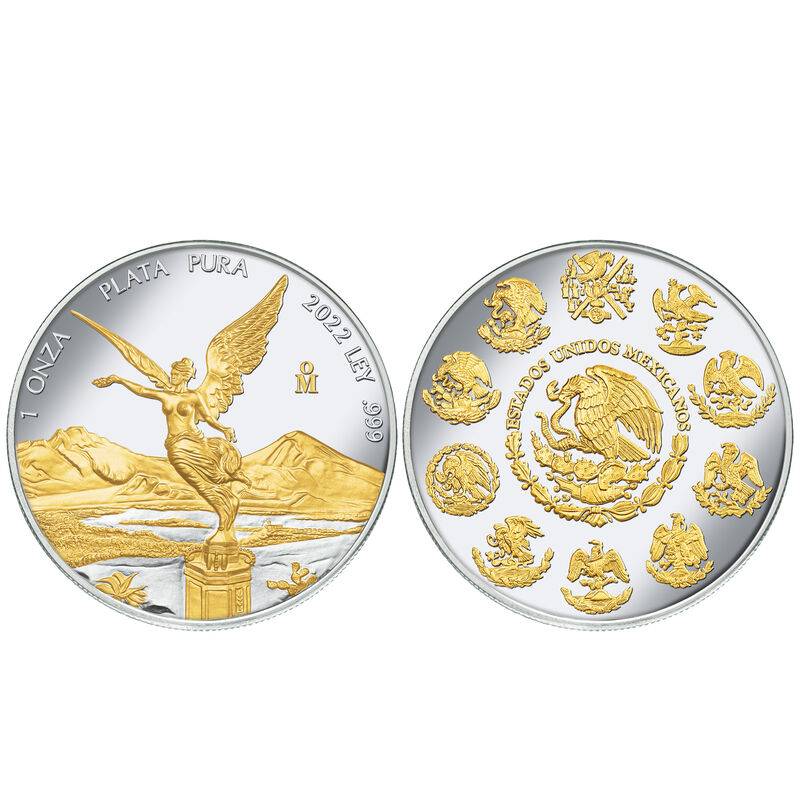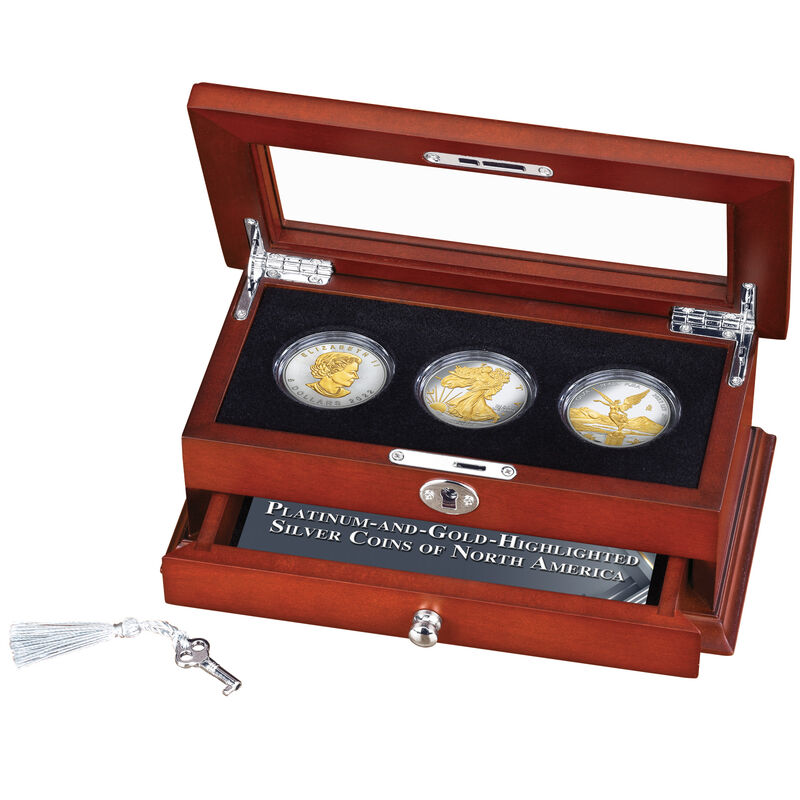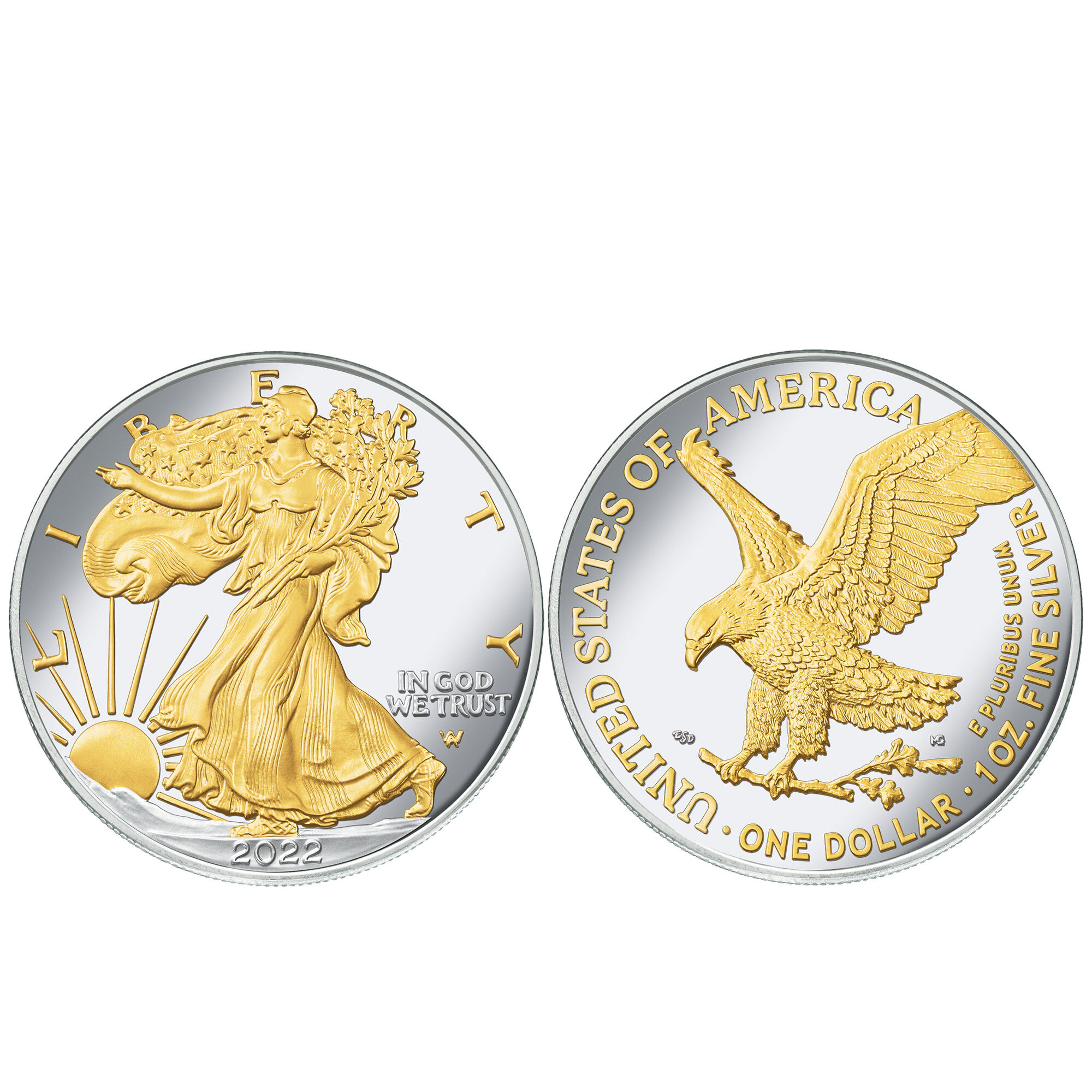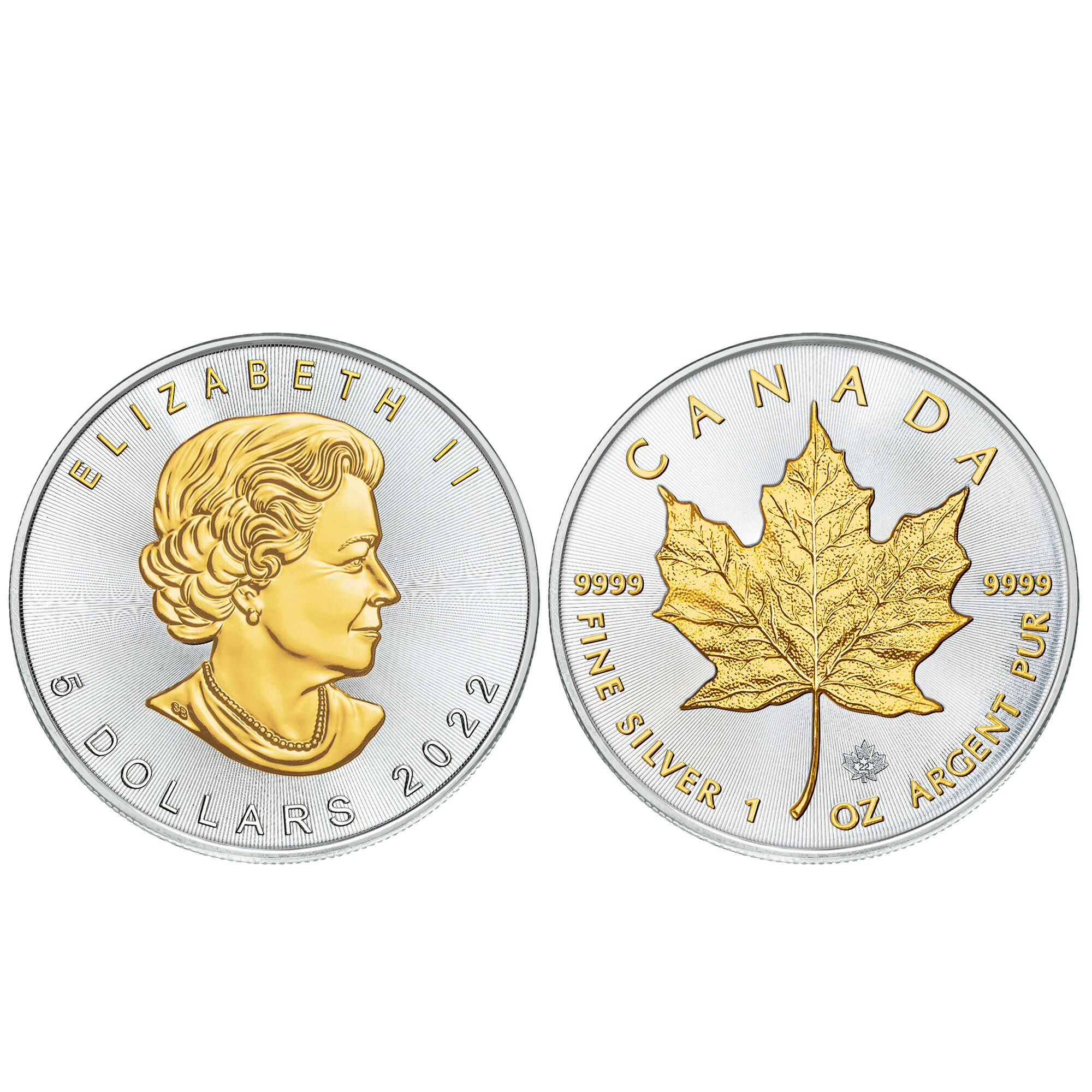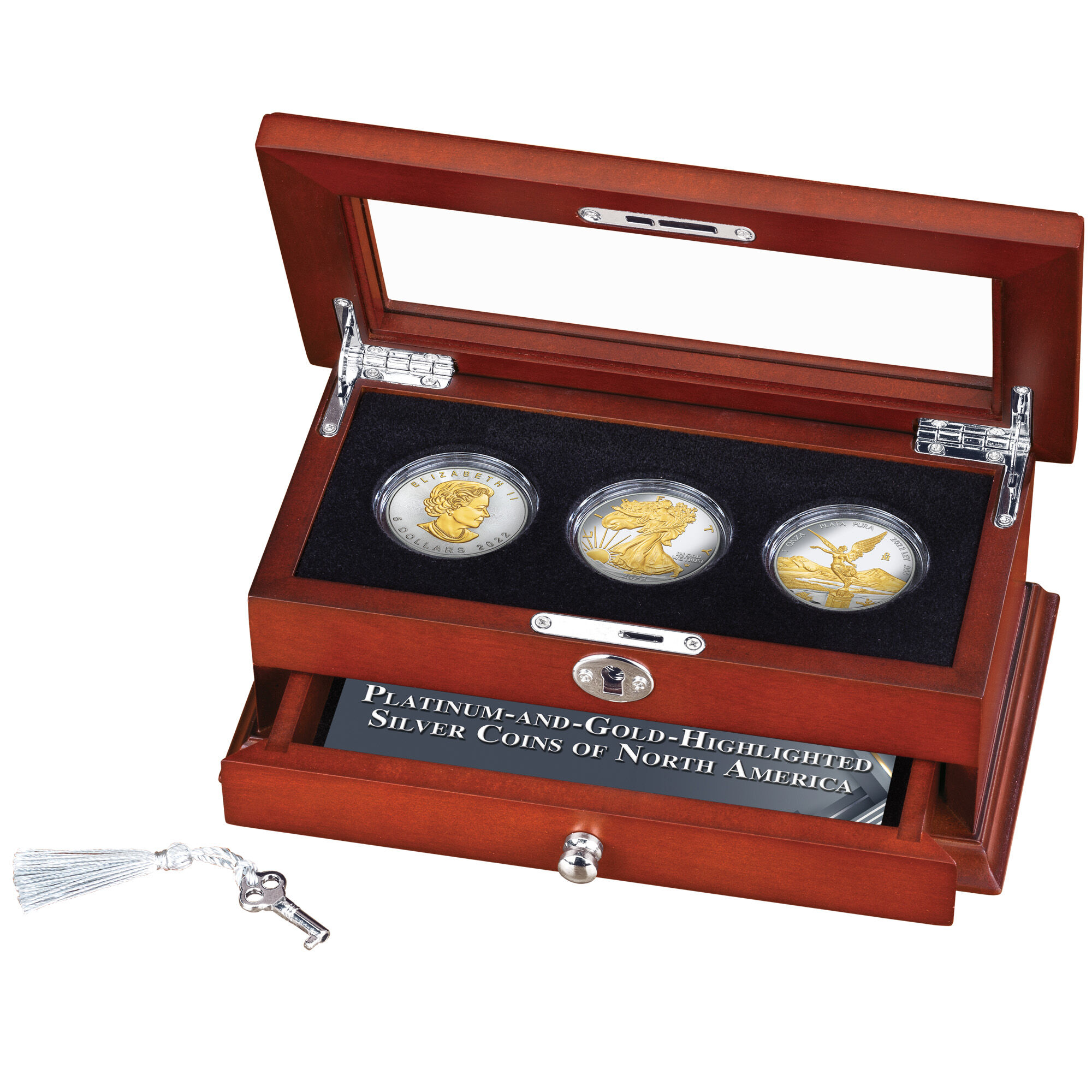 Beautiful silver coins, luxuriously enhanced with the world's richest metals…
• The fabulous 2022 editions of North America's stunning one-ounce bullion coins: the American Eagle Silver Dollar, Canadian Silver Maple Leaf and Mexican Silver Libertad.
• Each is bathed in 99.9% pure platinum — a metal so scarce that it is 10 times rarer than gold — and then the design details are richly highlighted in 24kt pure gold.
• Each coin's silver weight and purity, as well as its legal-tender status, are certified by the issuing government.
• Presented in uncirculated condition, encapsulated in crystal-clear holders for safe and easy examination of the spectacular designs and precious-metal enhancements on both sides.
• FREE: A Display Chest and Collector's Guide, included at no extra charge, sent with the second shipment.
• Guarantee of Satisfaction: Free returns and you may cancel at any time.
Show Less
Show More
In stock. Ships in 1-2 weeks.
$144
per coin
One coin per shipment, each payable in 2 monthly installments of $76.50 (includes shipping)
Featuring three world-class silver coins, Platinum-and-Gold-Highlighted Silver Coins of North America — 2022 Edition forms a collectible of beauty, meaning and importance. This collection allows you the convenience of building it item-by-item with a gradual payment and shipment plan: Coins will be shipped at the rate of one every other month (three total shipments in this collection). You may pay for each coin in two monthly installments.
The deluxe wooden Display Chest (measuring 8¼" x 4½" x 3") and Collector's Guide — which features fascinating information about the design and history of the silver bullion coins and their stunning platinum and gold enhancements — will be sent with the second shipment.
Your satisfaction is 100% guaranteed. You may return any shipment within 30 days for replacement, or for a full refund with no further obligation. You may cancel at any time by calling the toll-free number included with each shipment, or by accessing My Account online. Either party may cancel this agreement at any time.
Product features referenced in this announcement are based on information available as of December 2022.