Silver Coin Designs of the New Orleans Mint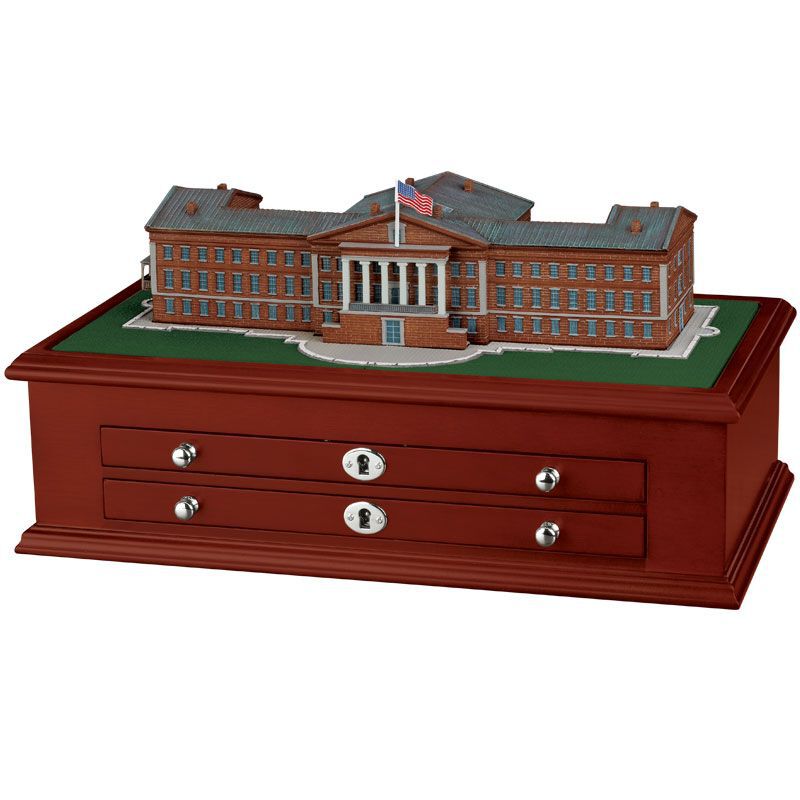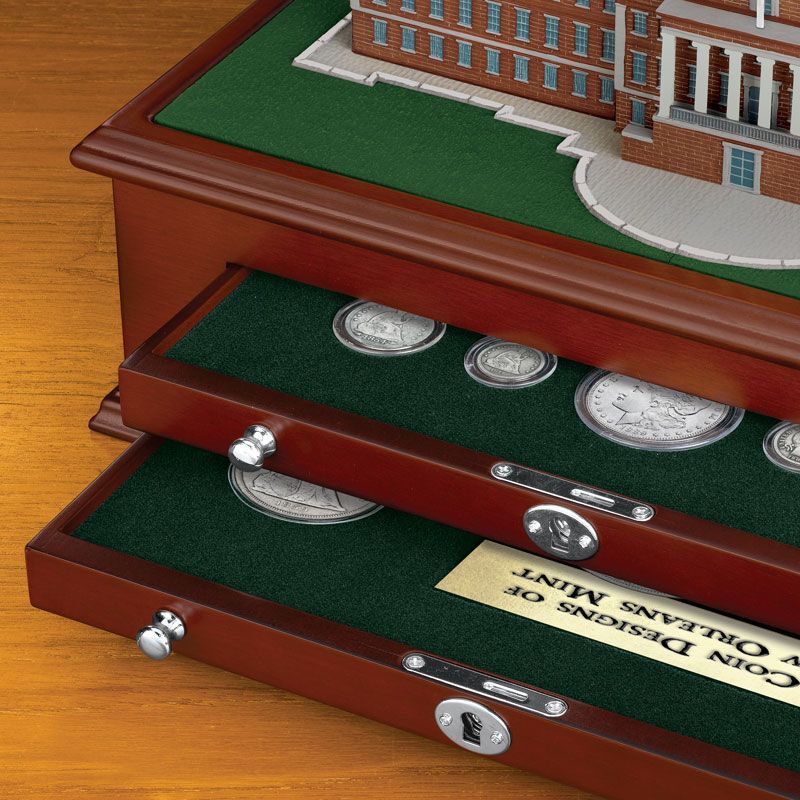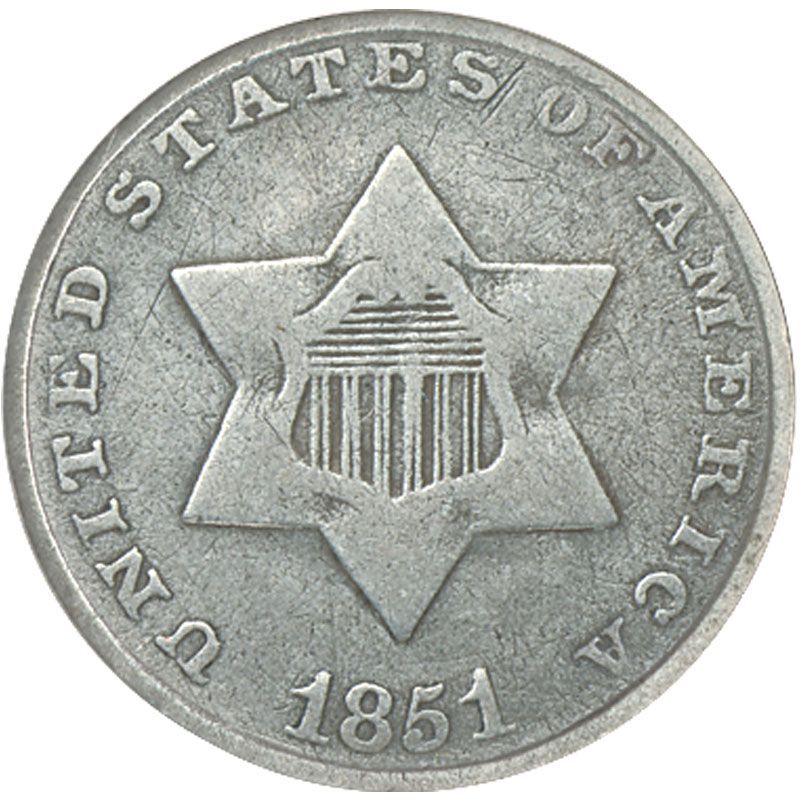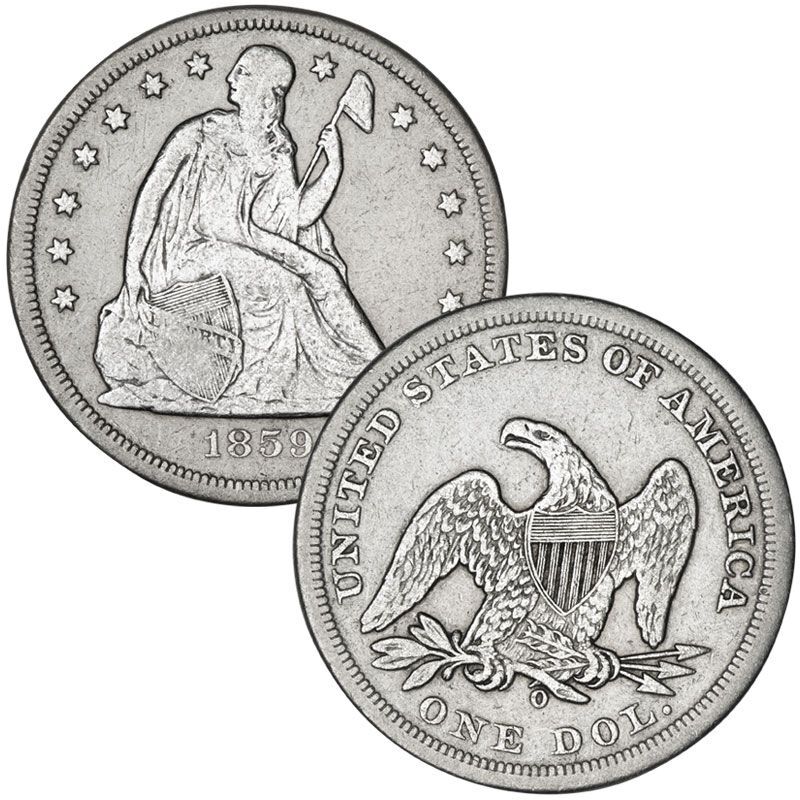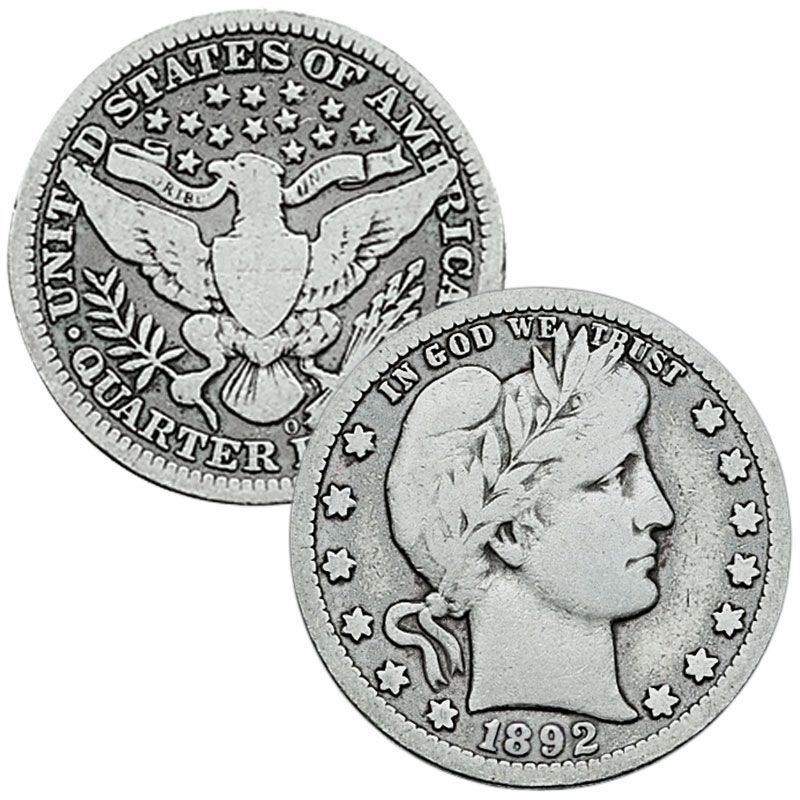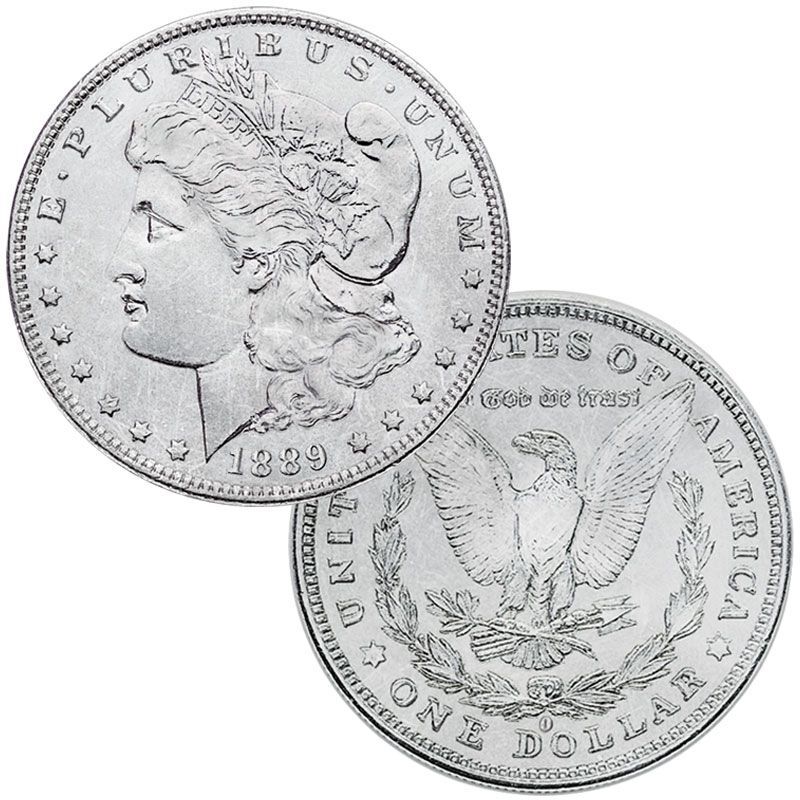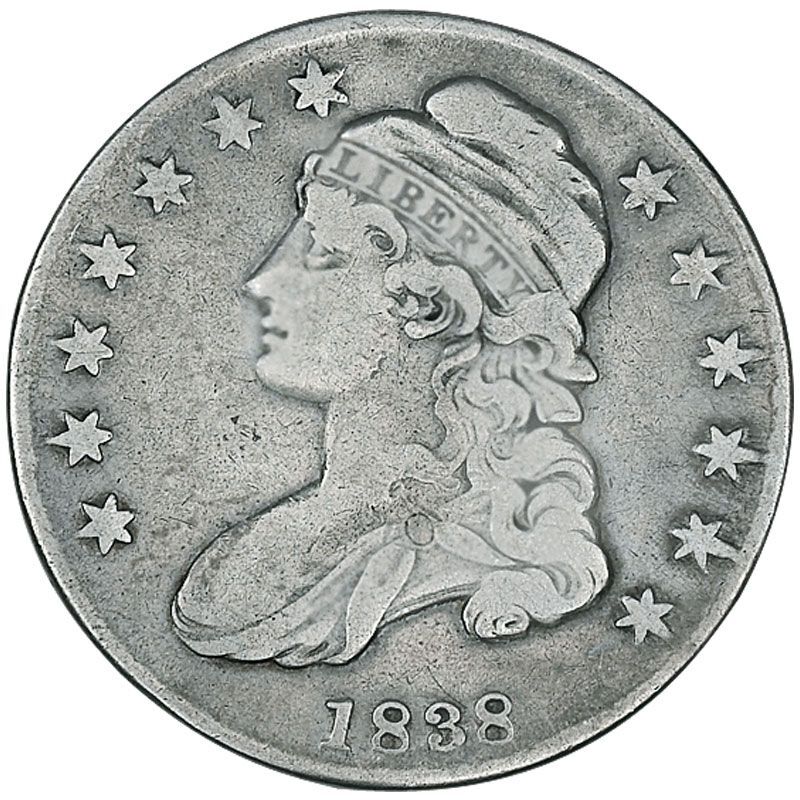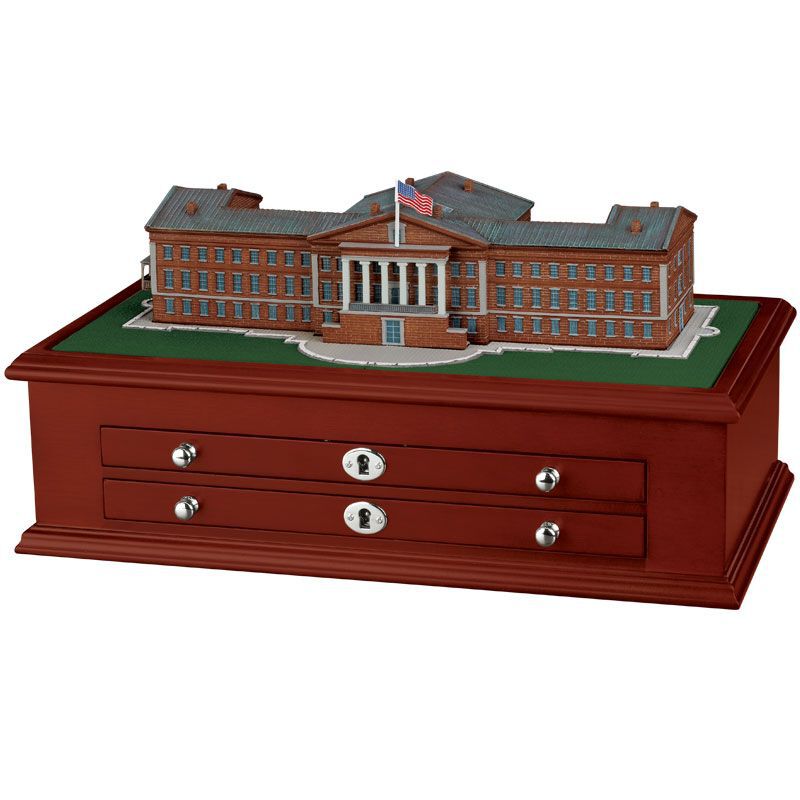 A beautiful set of the silver designs produced at one of the most storied U.S. Mint branches...
EVERY silver coin design struck at the New Orleans Mint, including:
• The Morgan silver dollar, one of today's most sought-after coins.
• The 1851 Three-Cent piece and the 1838-1839 Capped Bust half-dollar.
• Five coins (half-dime, dime, quarter, half-dollar, dollar) bearing the Seated Liberty design, among them the last silver half-dime ever produced!
• Three coins (dime, quarter, half-dollar) bearing Charles E. Barber's classic Liberty Head, the last design to grace a "family" of U.S. coin denominations at the same time.
• The famed "O" mint mark, featured on the backs of nine of the coins.*
• Presented in gently circulated condition so you may appreciate major design details.
• FREE: A coin-collecting first—a Display Chest that is a prized collectible in its own right, complete with an incredibly detailed museum-quality replica of the beautiful original Mint building, yours at no extra charge, sent with the fourth shipment, along with a Collector's Guide.
• Guarantee of Satisfaction: Free returns and you may cancel at any time.

*Due to the extreme scarcity of the 1851 silver Three-Cent piece and the 1838-1839 Capped Bust silver half-dollar from New Orleans, coins with these dates but with no mint mark are included to ensure you have the complete collection of New Orleans coin designs.

Show Less
Show More
Ships in 2-4 weeks.
$114
per coin for the first 10 coins
Each shipment is payable in 3 monthly installments
Featuring 11 numismatic treasures that represent the complete 70-year history of this legendary establishment, Silver Coin Designs of the New Orleans Mint forms a collectible of beauty, meaning and importance. This collection allows you the convenience of building it item-by-item with a gradual payment and shipment plan: The first 10 coins are priced at $114 plus $6 shipping and service per coin, payable in three monthly installments of $40 each. The last coin – the extremely scarce Seated Liberty Dollar – is priced at $390 plus $6 shipping and service, payable in three monthly installments of $132 each. Shipments will be sent once every three months until you complete your 11-coin collection.

These historic coins are protectively encapsulated for safe handling and easy viewing of both sides. Please note: The exact appearance and years of issue of the coins you receive may vary from the images shown.

The deluxe wooden chest (measuring 14" x 6½" x 6½") and guide, which provides fascinating details about the silver coins in your collection and the history of the iconic New Orleans Mint, will be sent with your fourth shipment.

Your satisfaction is 100% guaranteed. You may return any shipment within 30 days for replacement, or for a full refund with no further obligation. You may cancel at any time by calling the toll-free number included with each shipment. Either party may cancel this agreement at any time. Price is subject to possible adjustment due to unusual market conditions.