The "Mystery Mint" American Eagle Silver Dollar Collection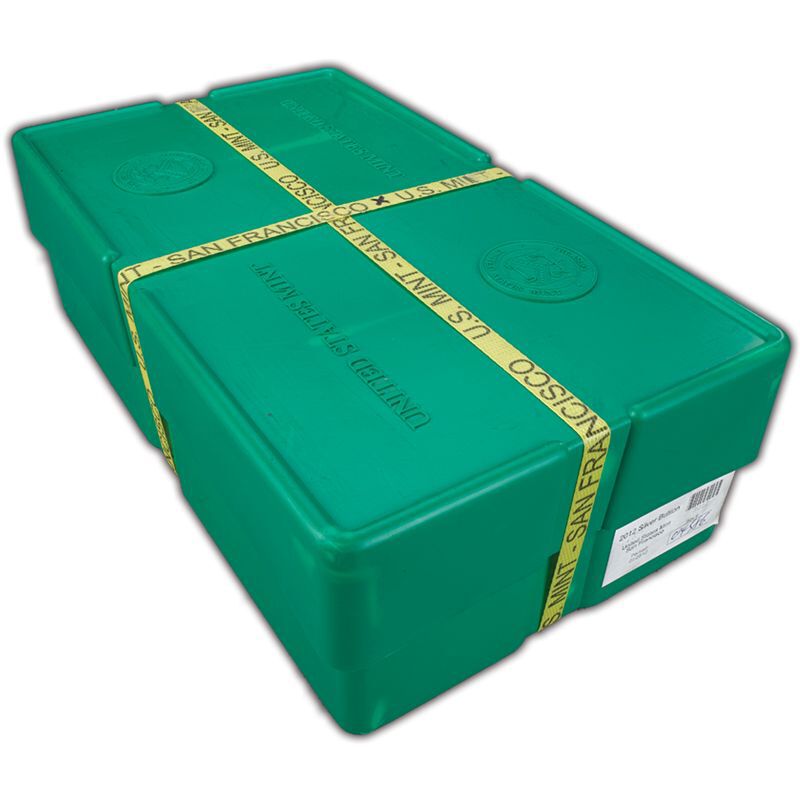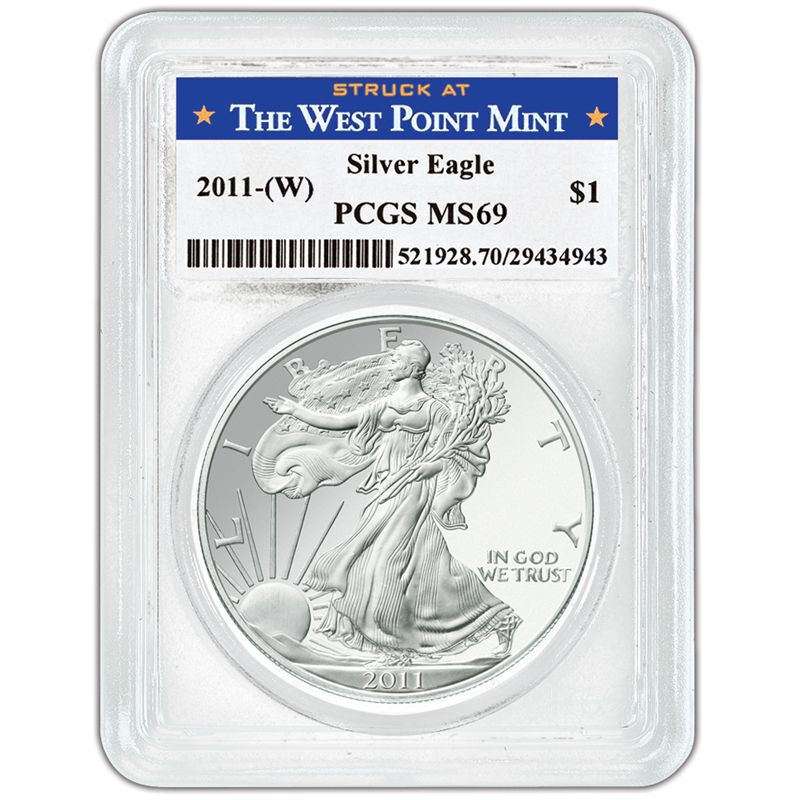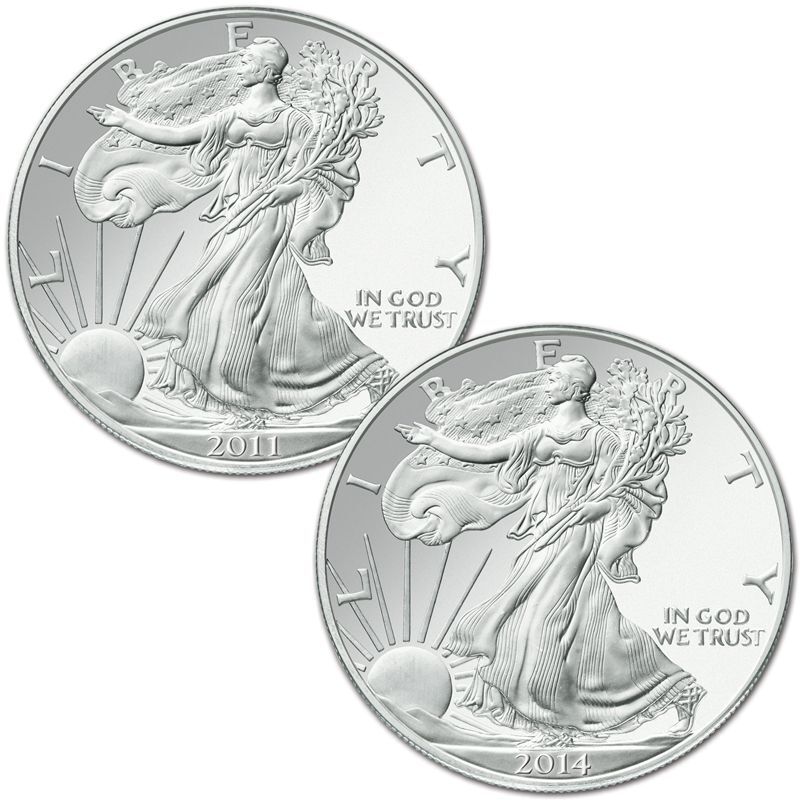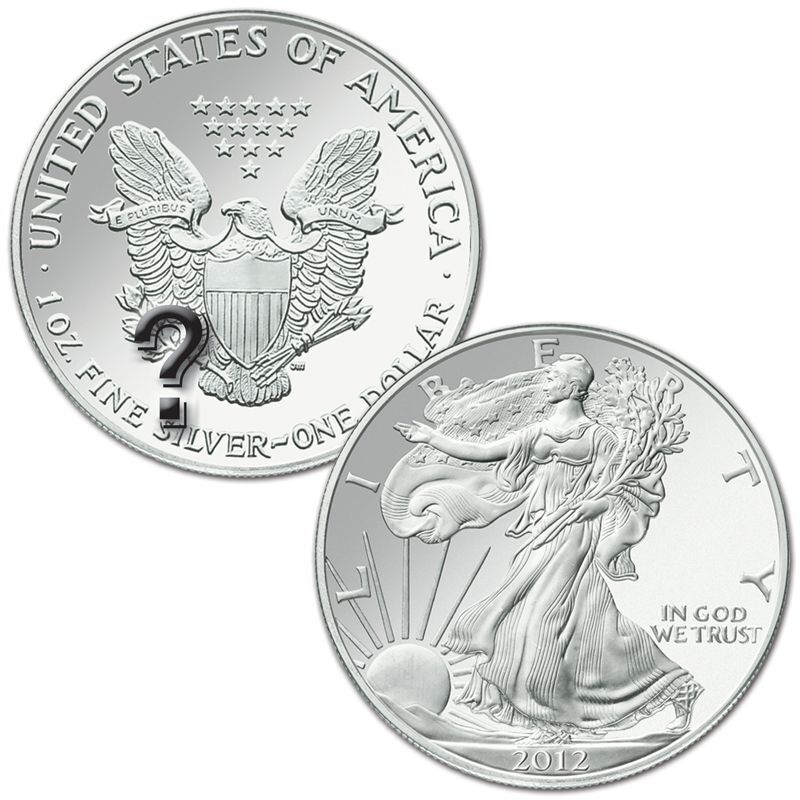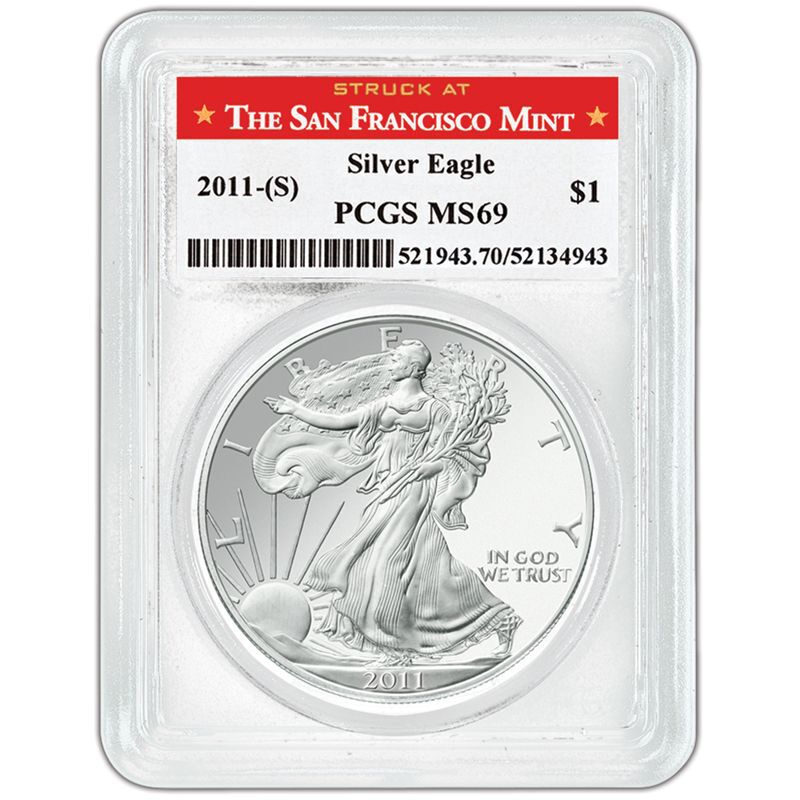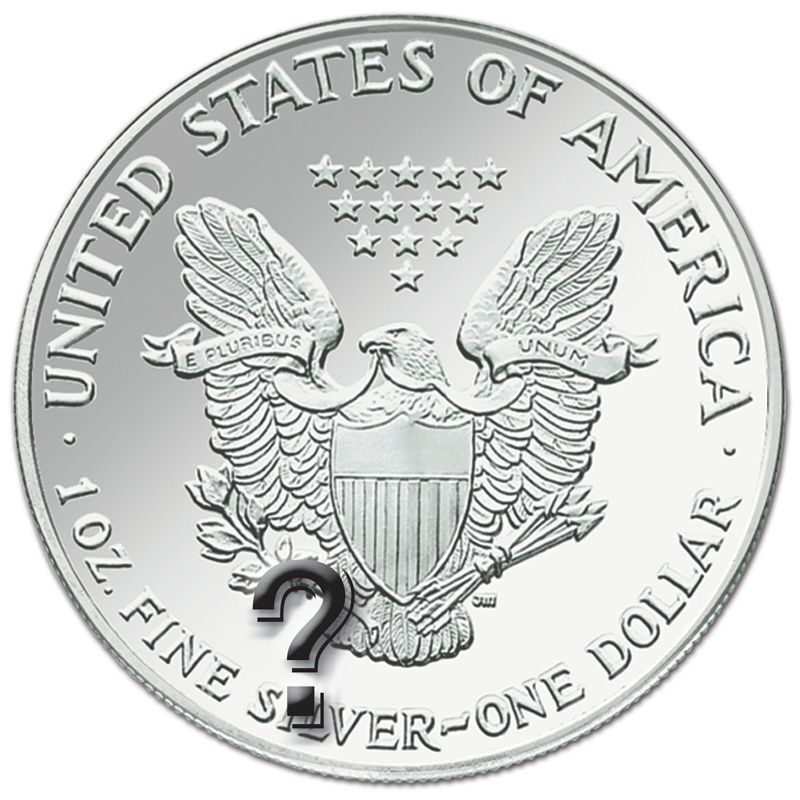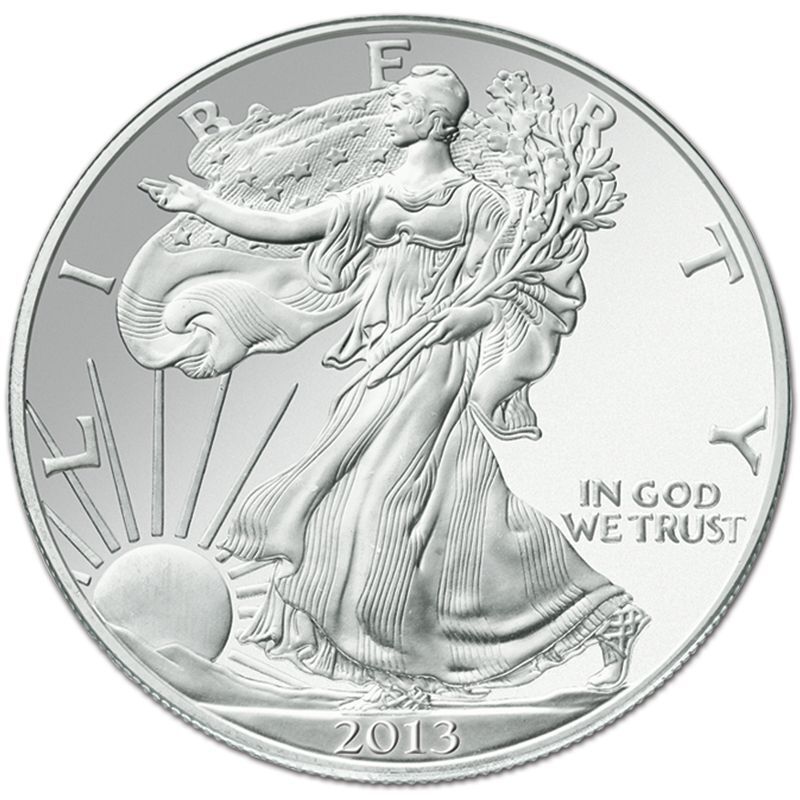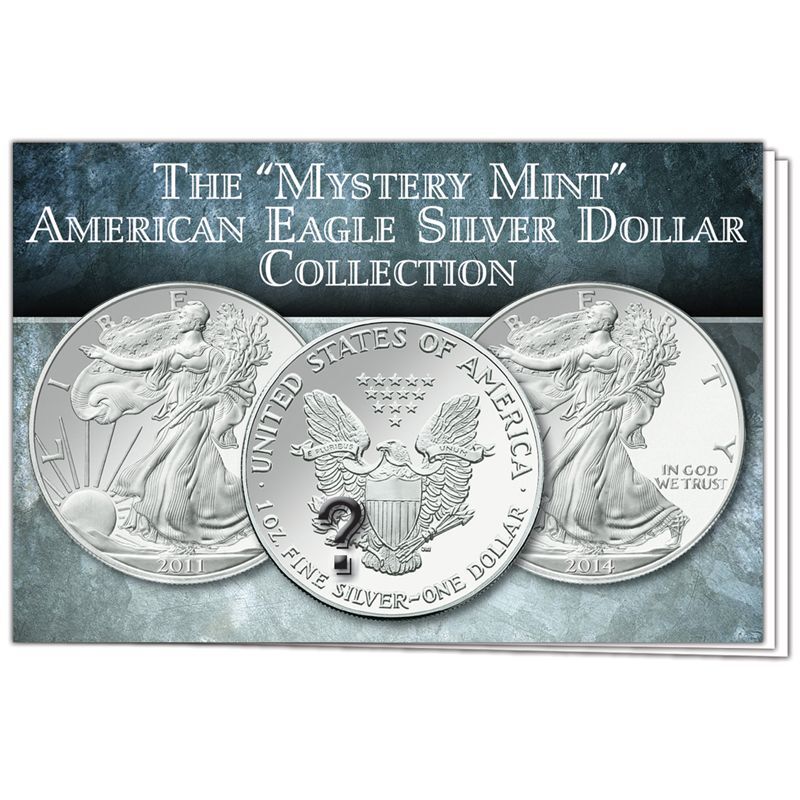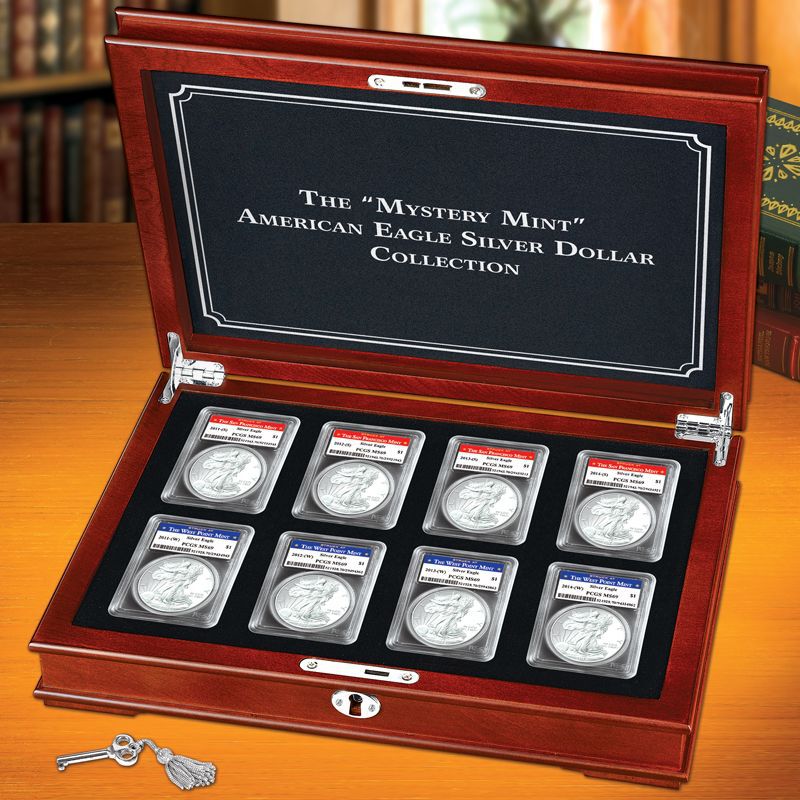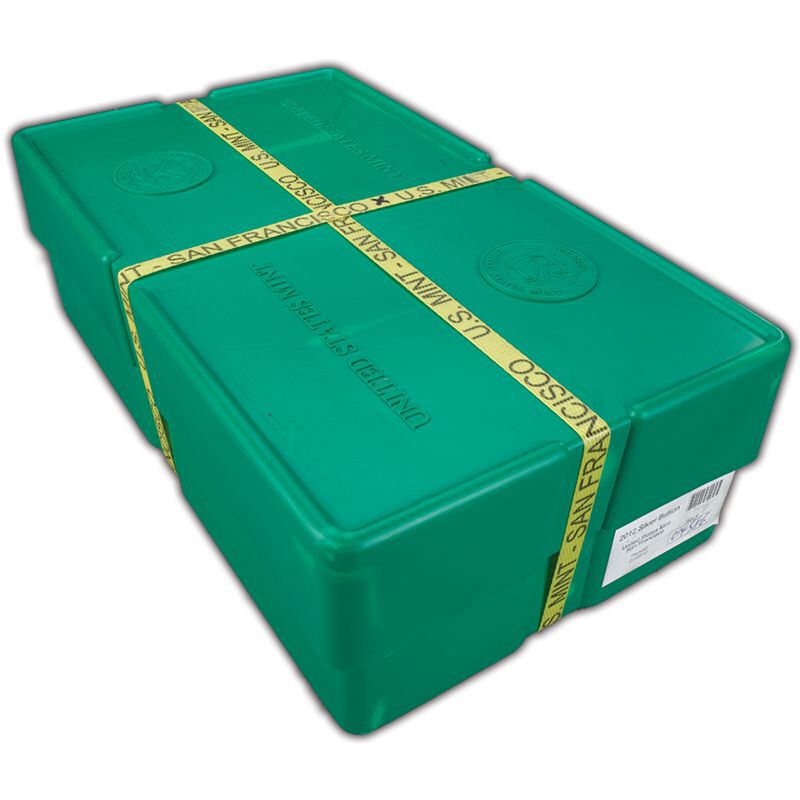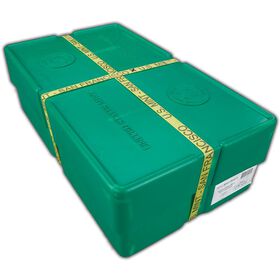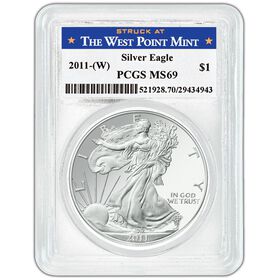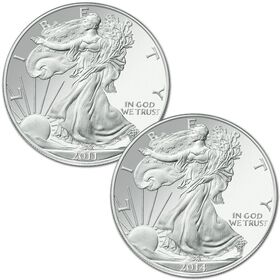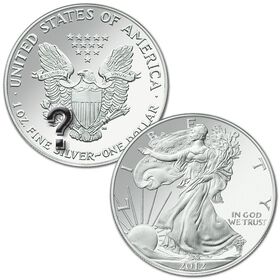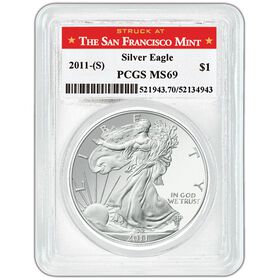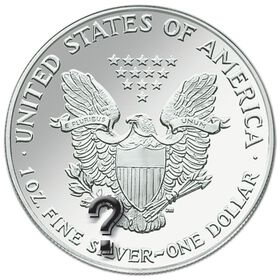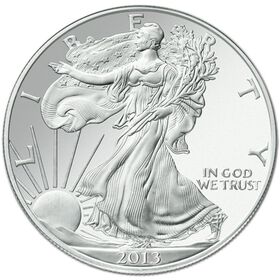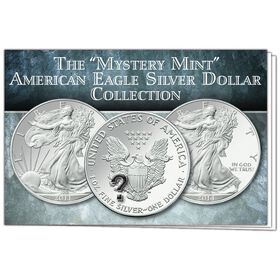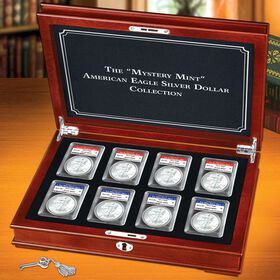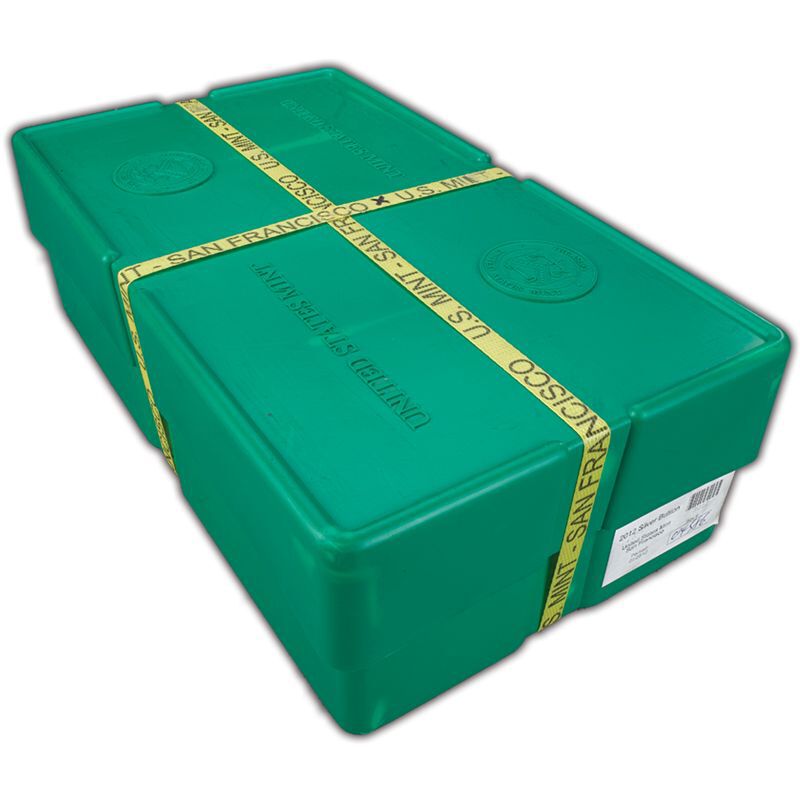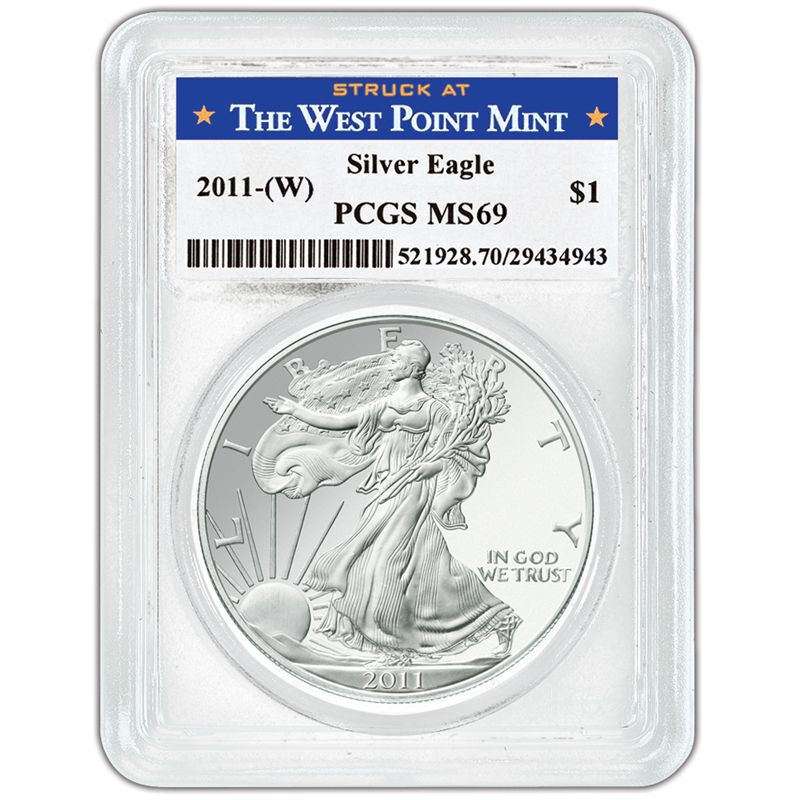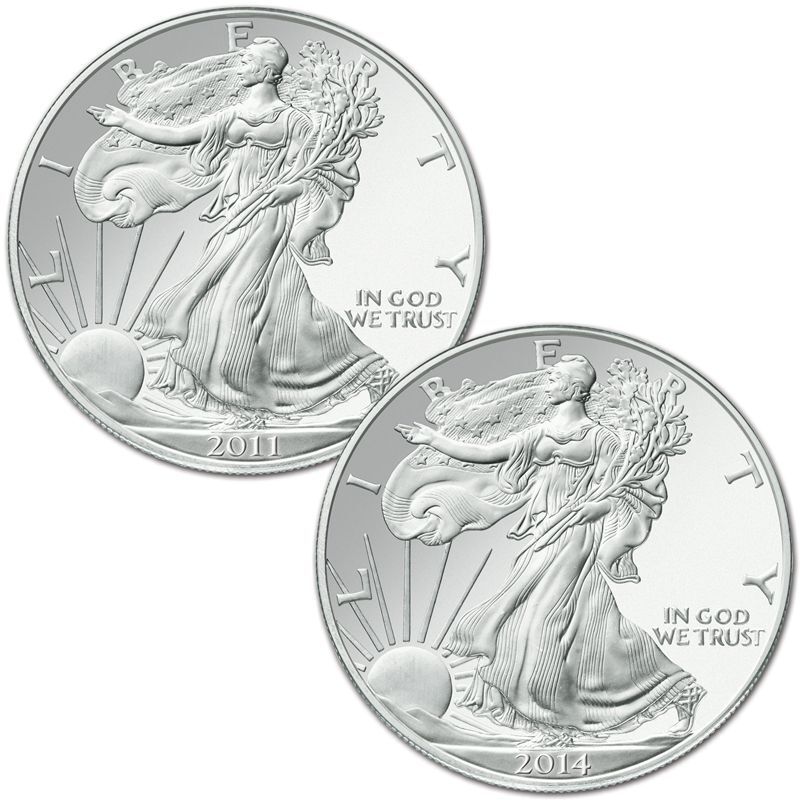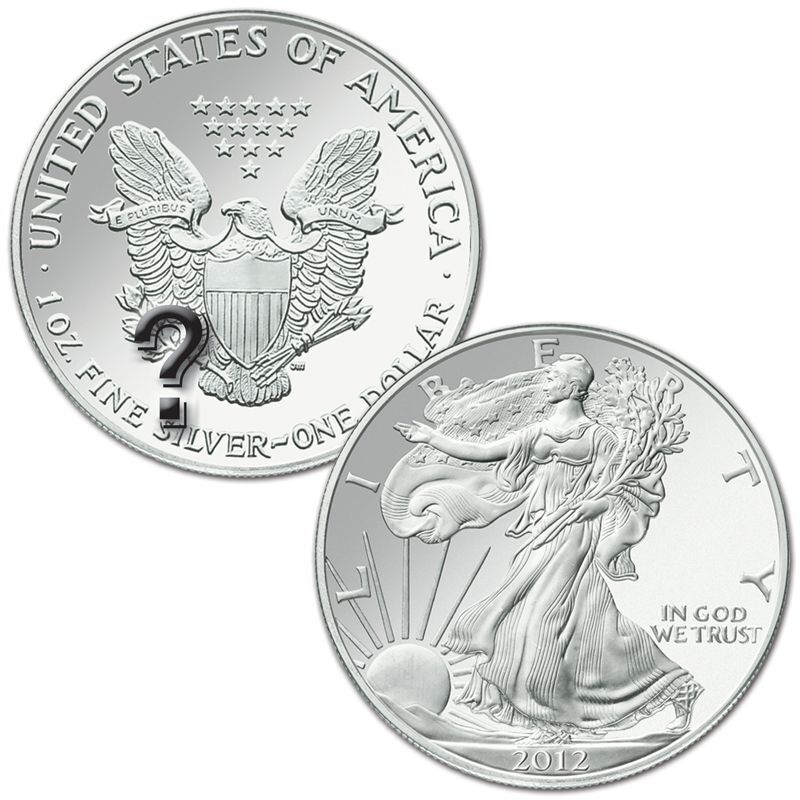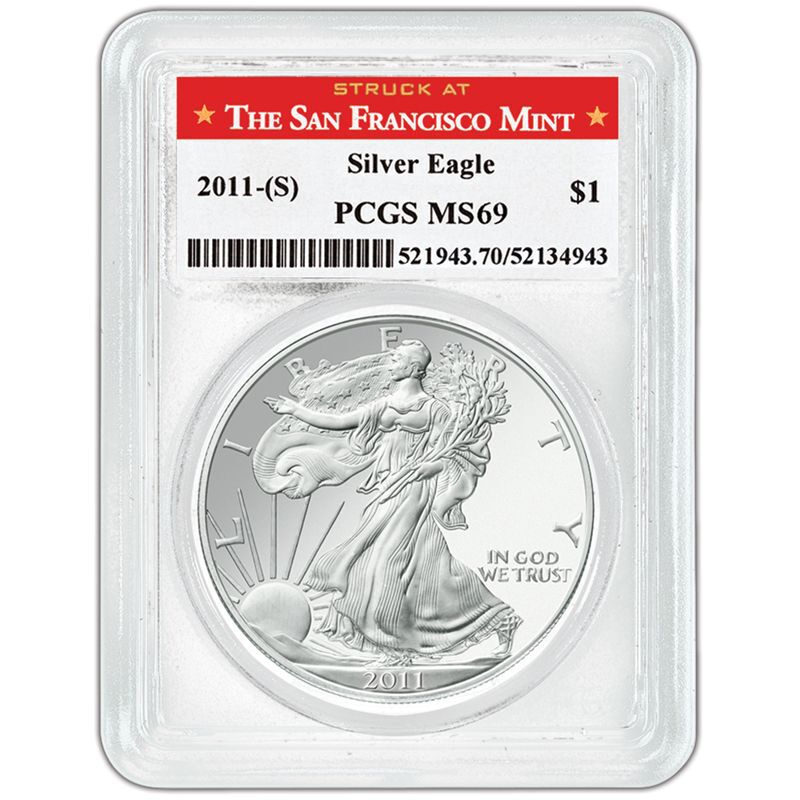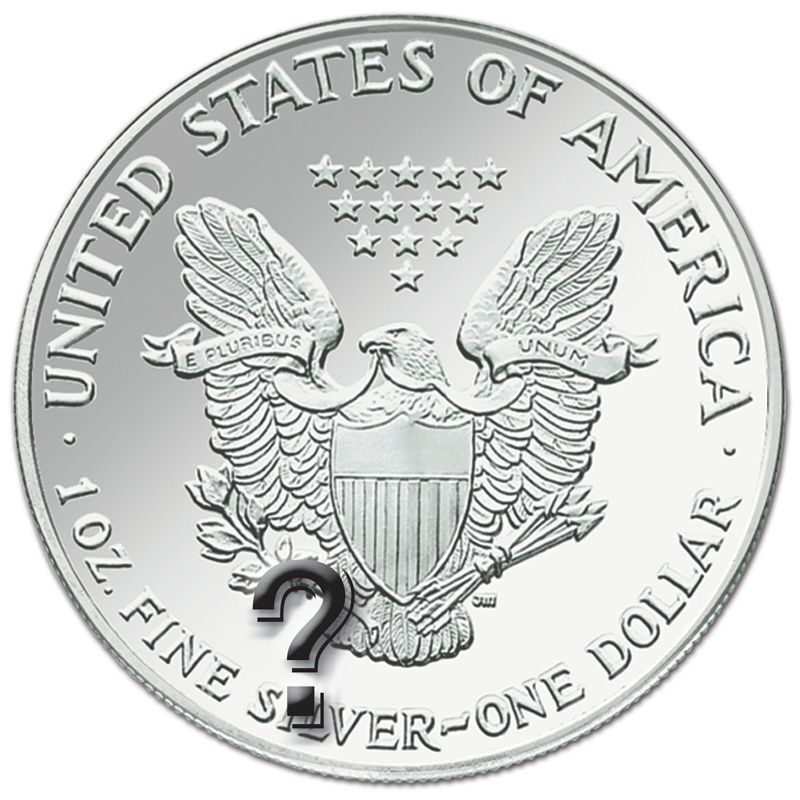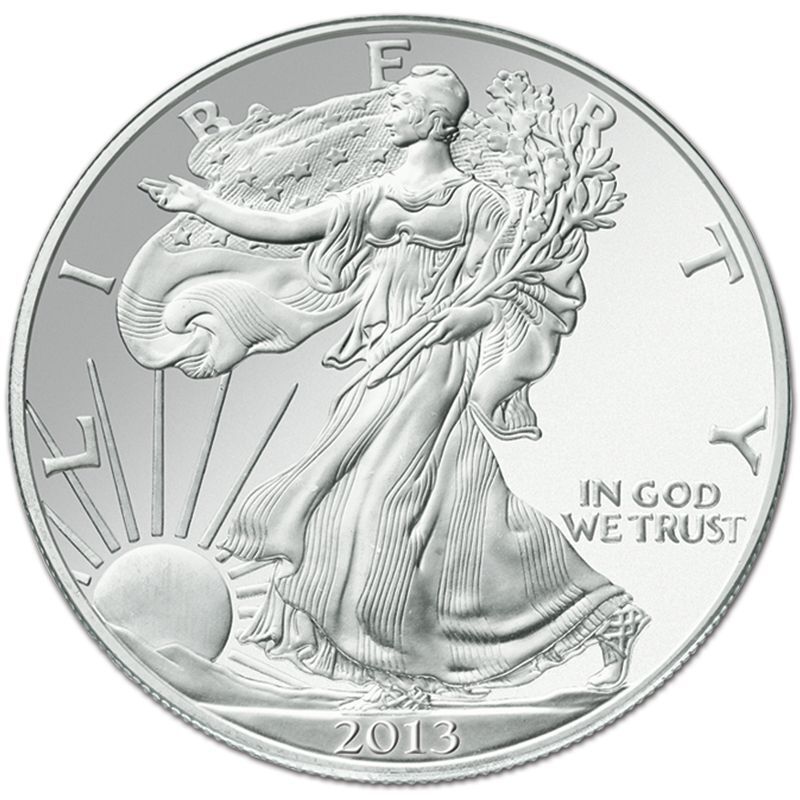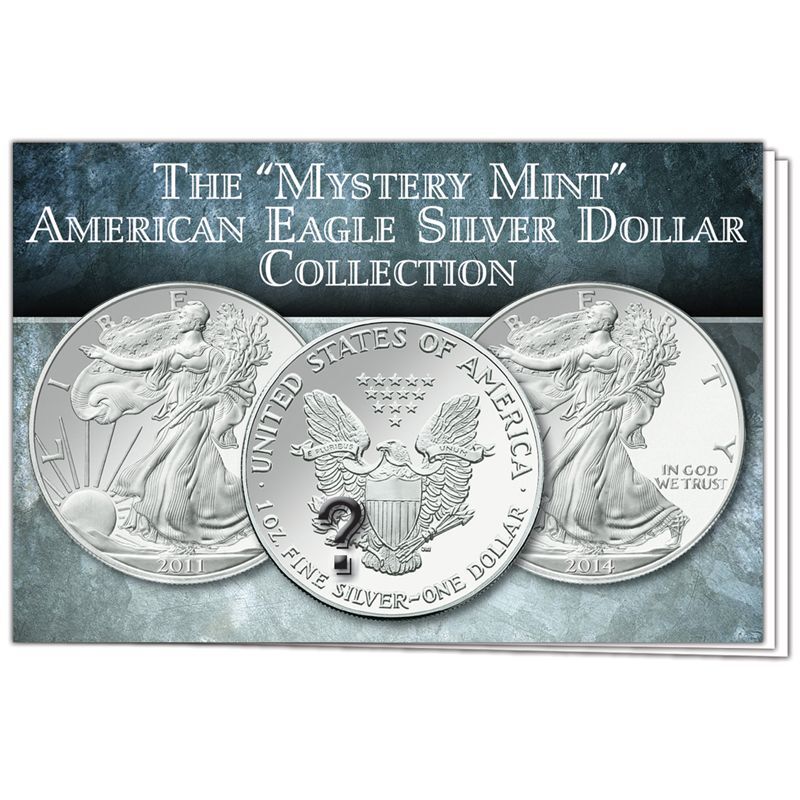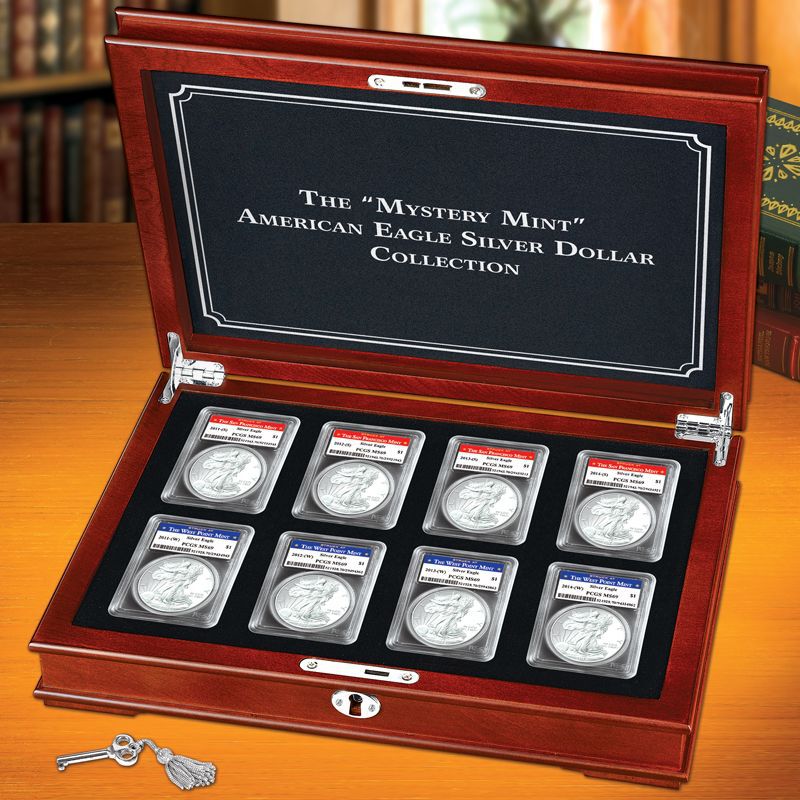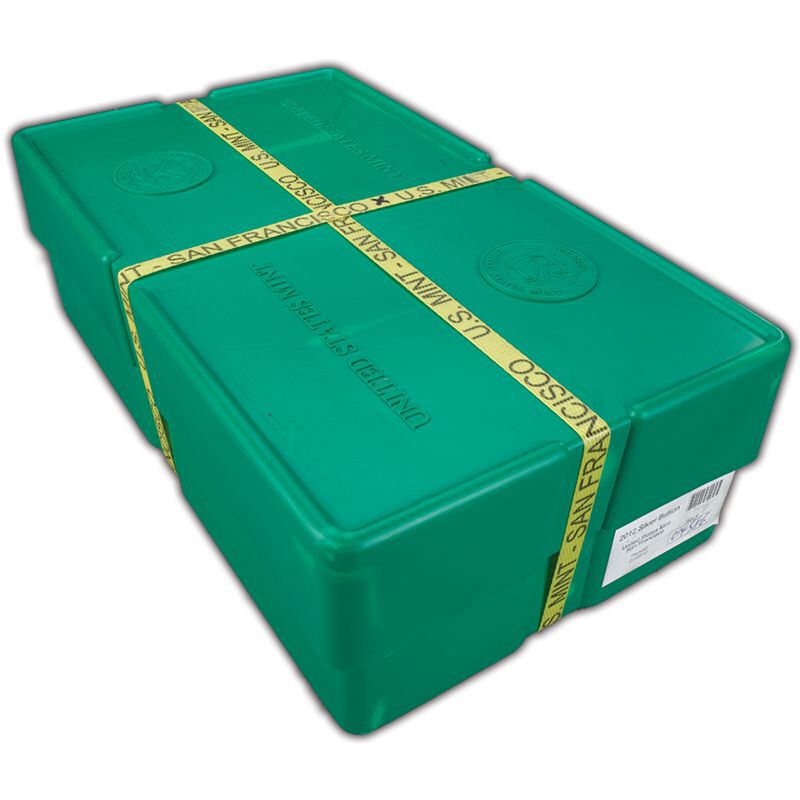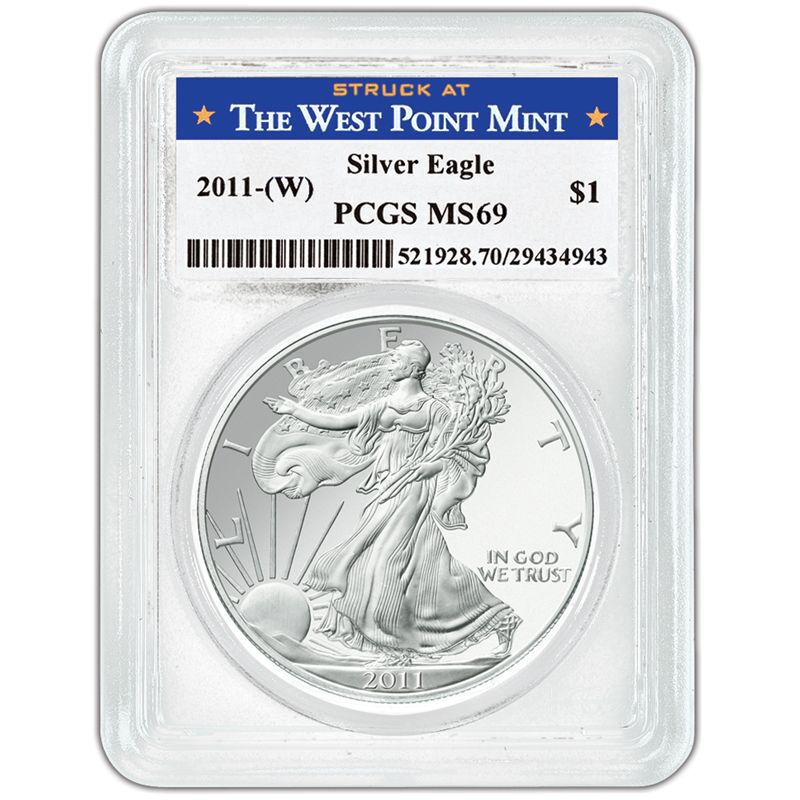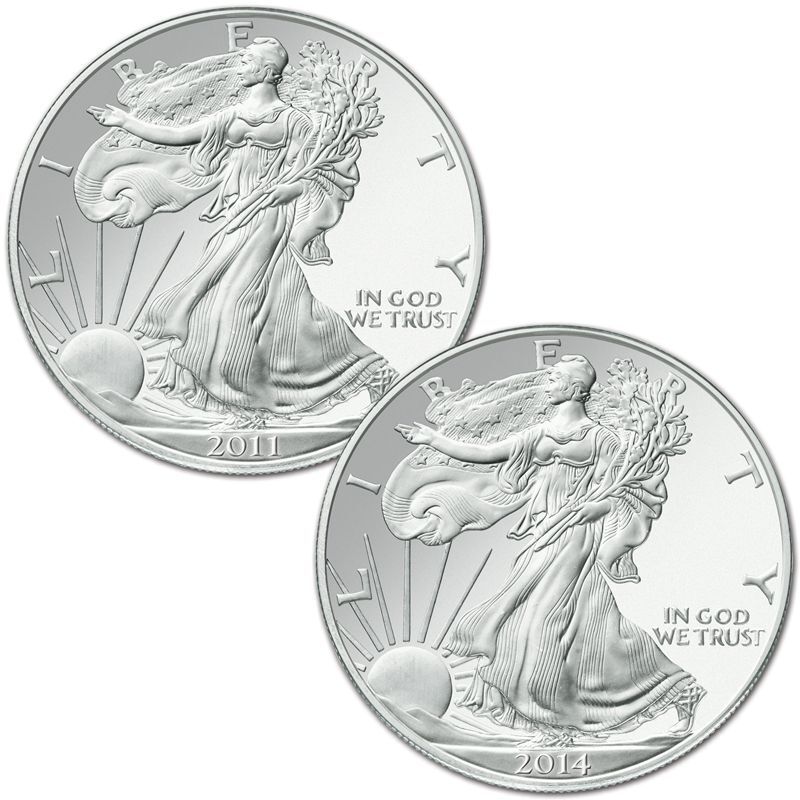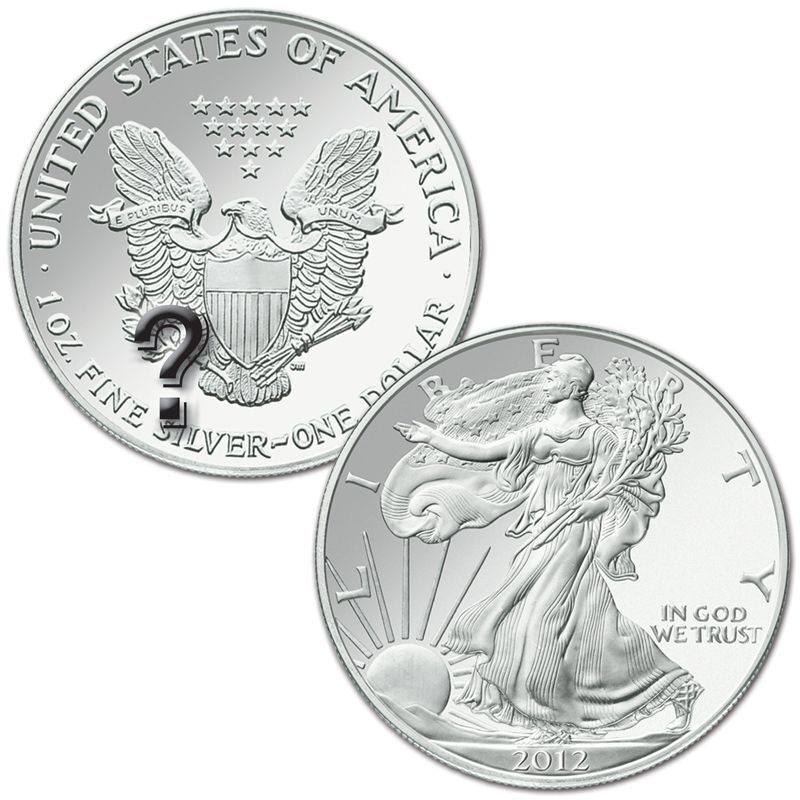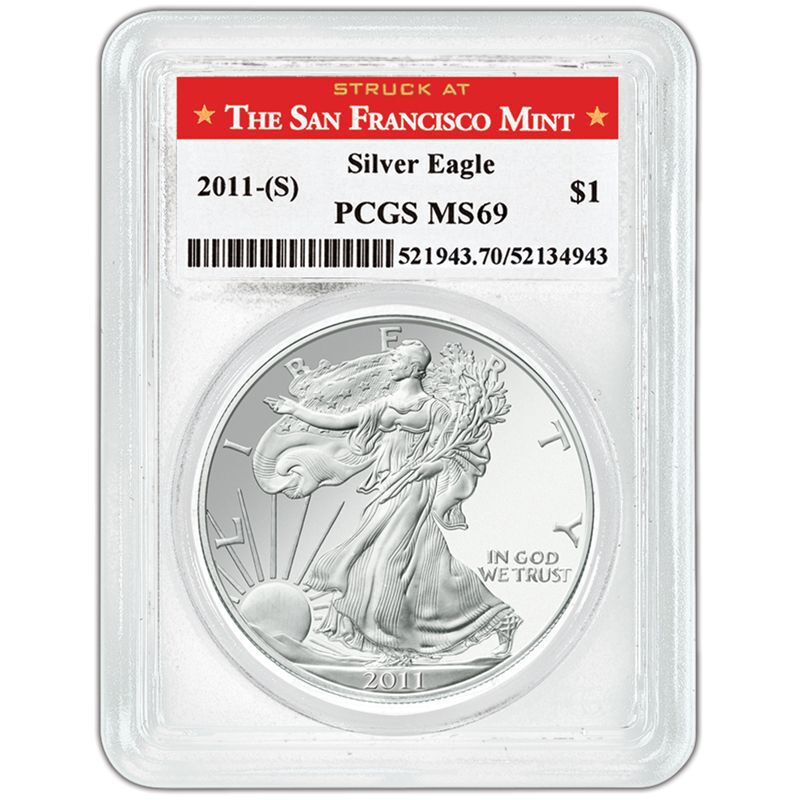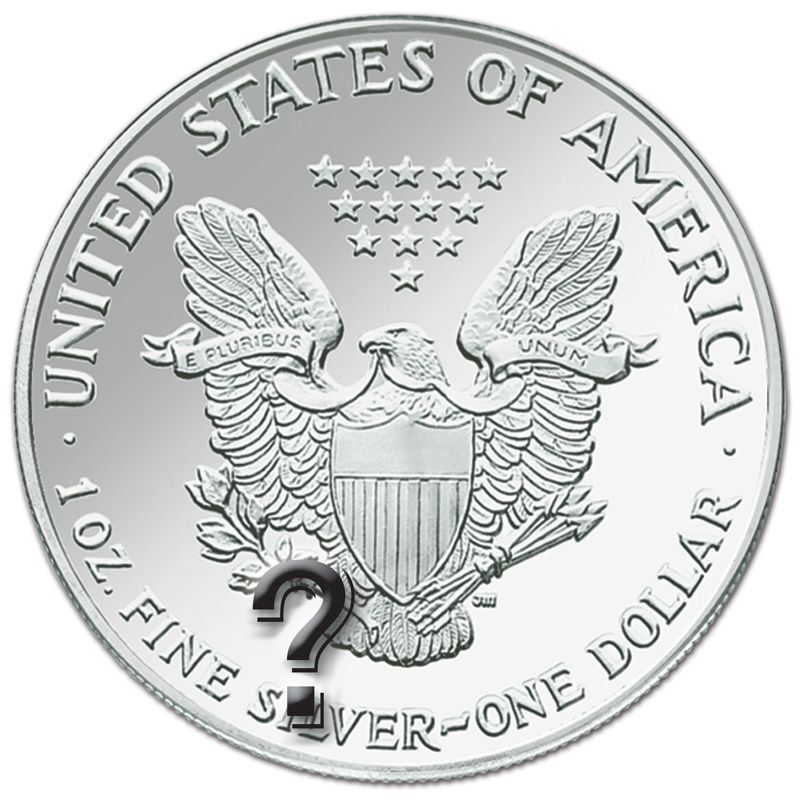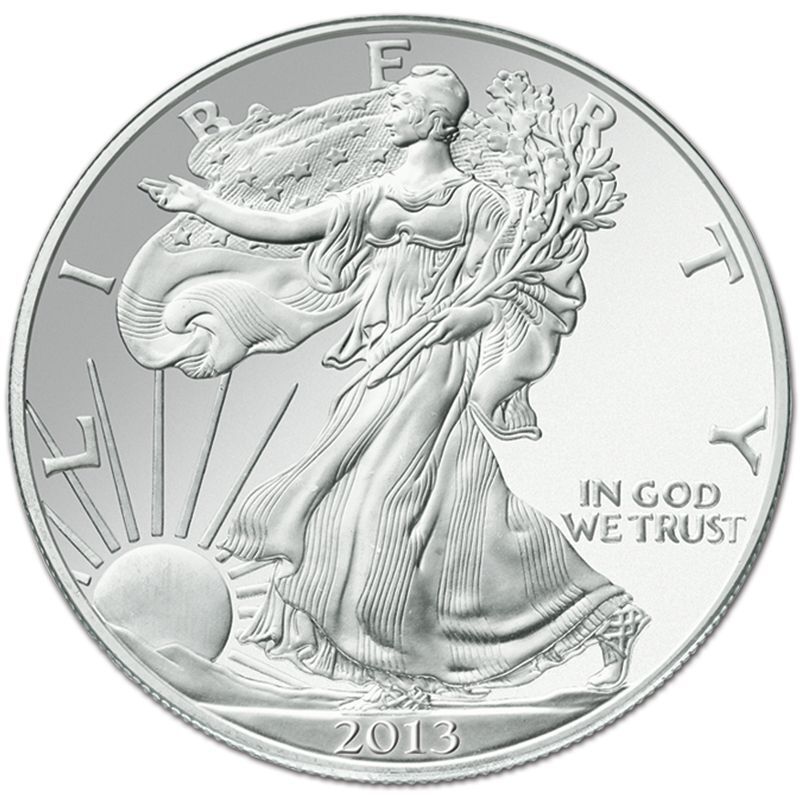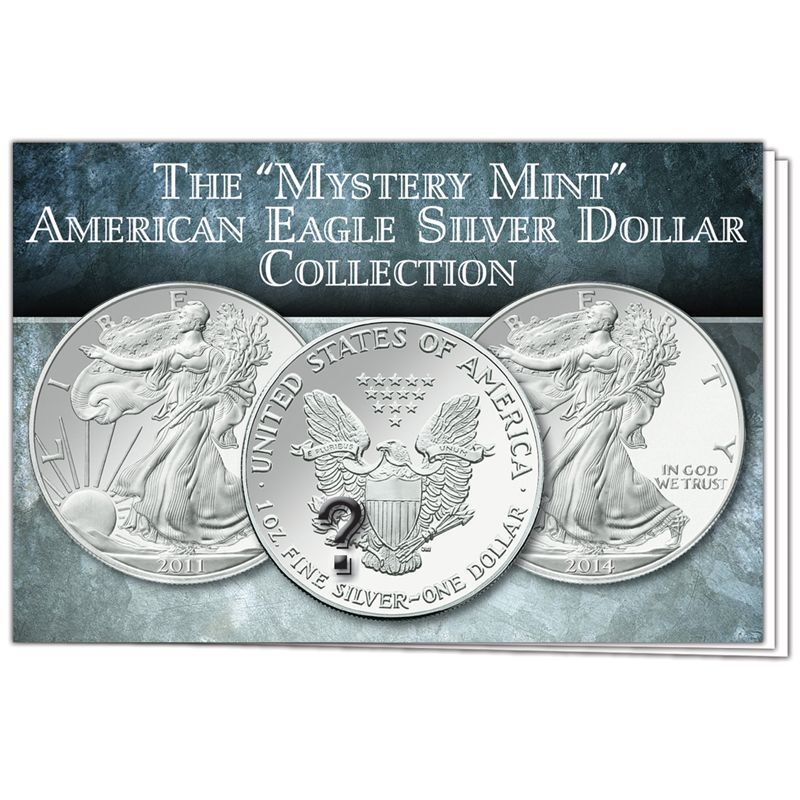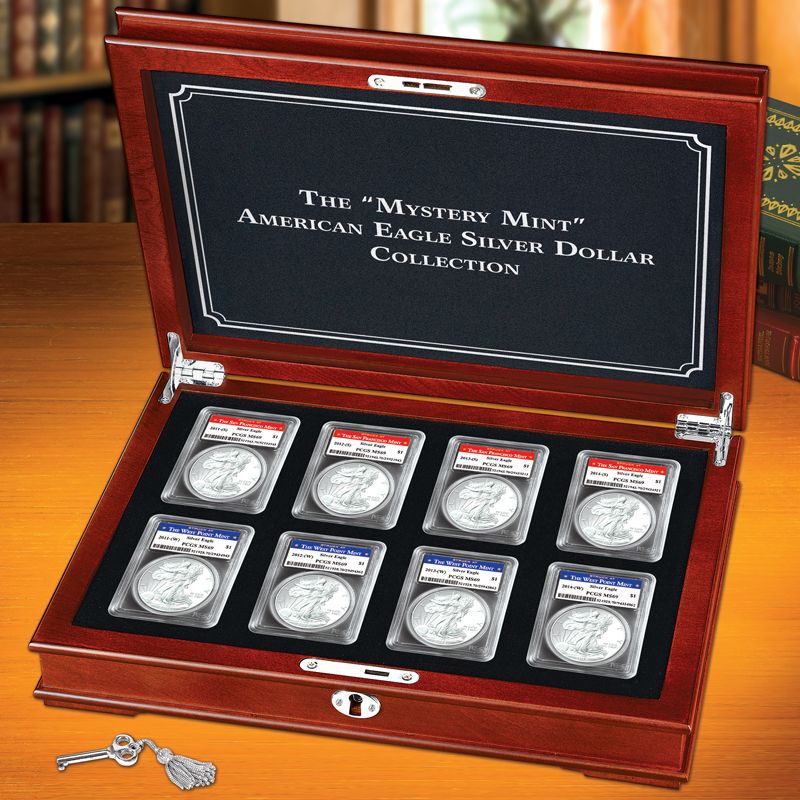 A unique treasure trove of "no mint mark" Silver Eagle Dollars...

Struck at the U.S. Mints in San Francisco and West Point, uncirculated 2011-2014 American Eagle Silver Dollars have no mint marks, so there is no way to tell them apart once the original packaging is opened. But a few of the 500-coin "monster boxes" from both mints were kept intact until the seals were cut and the coins were immediately certified with the appropriate mint by an independent coin-grading service, PCGS. They are now available from PCS Stamps & Coins.

Included are:
• Coins from both the San Francisco and West Point Mints for each year the "mystery" American Eagle Silver Dollars were struck.
• One of the highest grades possible for any U.S. coin: Mint State 69, or MS69, condition.
• One troy ounce of 99.9% pure silver in each coin, its weight, content and purity guaranteed by the U.S. government.
• The Rarest Certified "Mystery" Silver Eagle—fewer 2011 American Eagles from West Point were certified by PCGS than in any other year of issue by either mint.
Plus a Display Chest, Certificate of Authenticity and Information Booklet, yours at no extra charge.
Show Less
Show More
In stock. Ships in 1-2 weeks.
$174
per coin
One coin per shipment, each payable in 2 monthly installments of $90 (includes shipping)
Featuring eight uncirculated coins, The "Mystery Mint" American Eagle Silver Dollar Collection forms a collectible of beauty, meaning and importance. Each historic coin is sonically sealed by PCGS, forever guaranteeing the mint where it was made and preserving its superb condition. The elegant wooden chest (measuring 13" x 9½" x 2¾"), certificate and booklet will be sent with your third shipment.

This collection allows you the convenience of building it item-by-item with a gradual payment plan. Coins will be shipped directly to your home at the rate of one coin every other month (8 total shipments in this collection). You can pay for each coin in two monthly installments.

Your satisfaction is 100% guaranteed. You may return any shipment within 30 days for replacement, or for a full refund with no further obligation. You may cancel at any time by calling the toll-free number included with each shipment. Either party may cancel this agreement at any time. Price is subject to possible adjustment due to unusual market conditions.