The Only San Francisco Mint "Four-Ray" Silver Dollar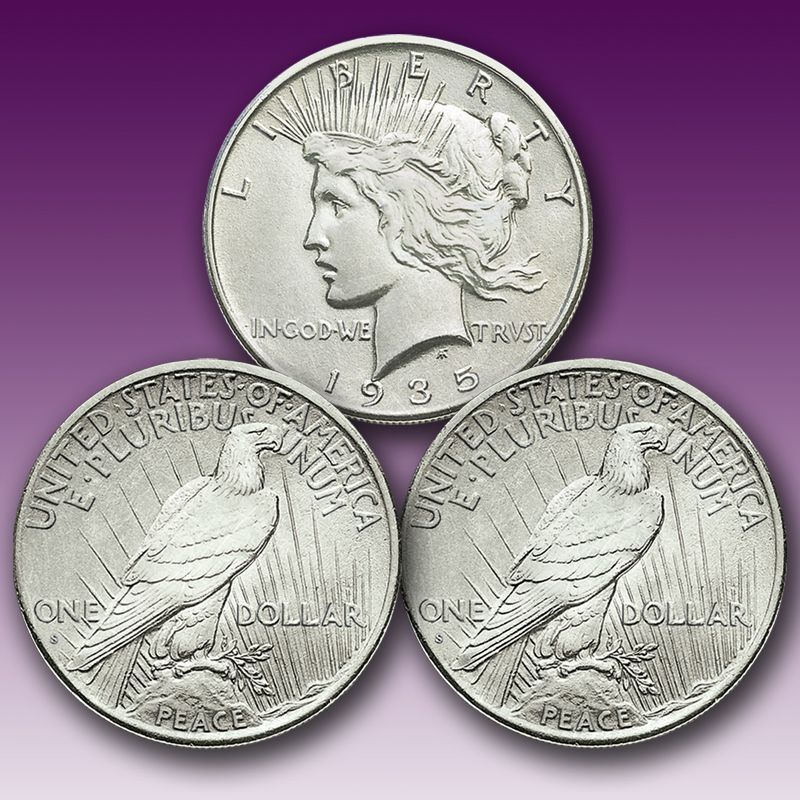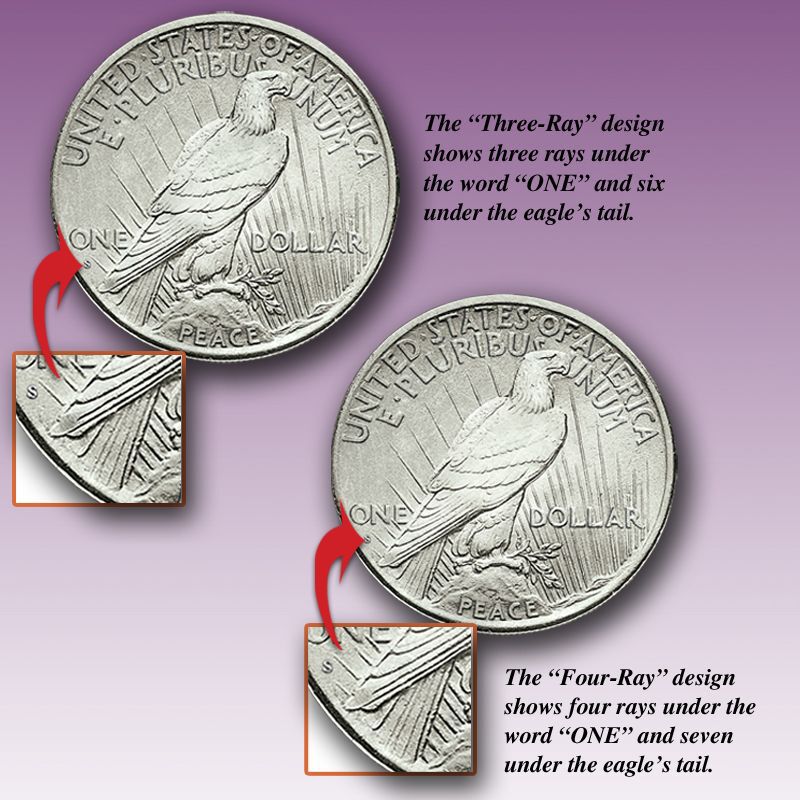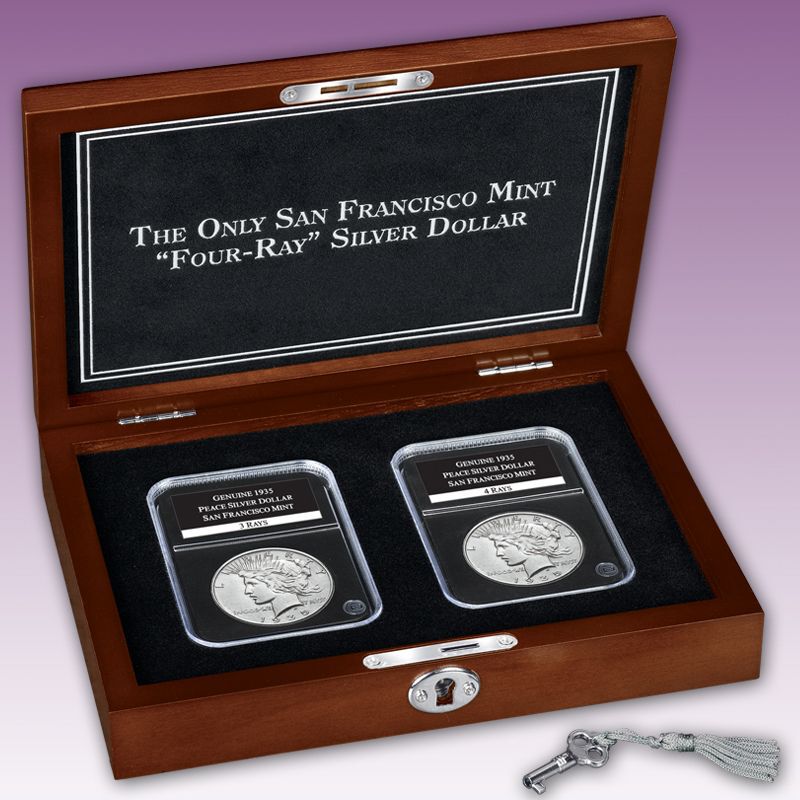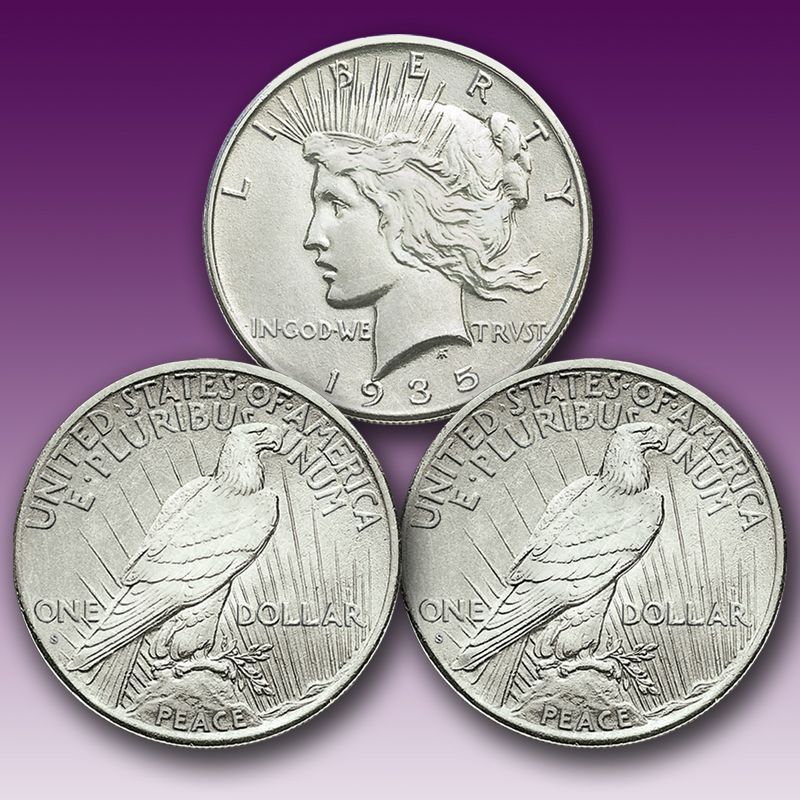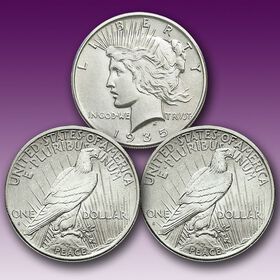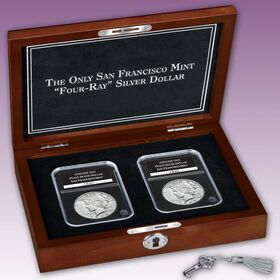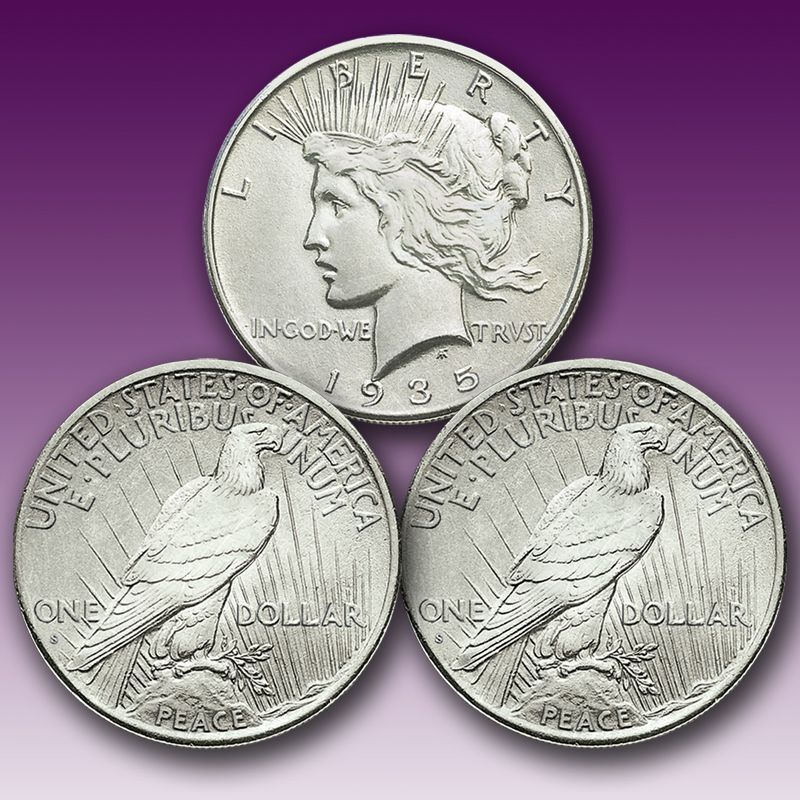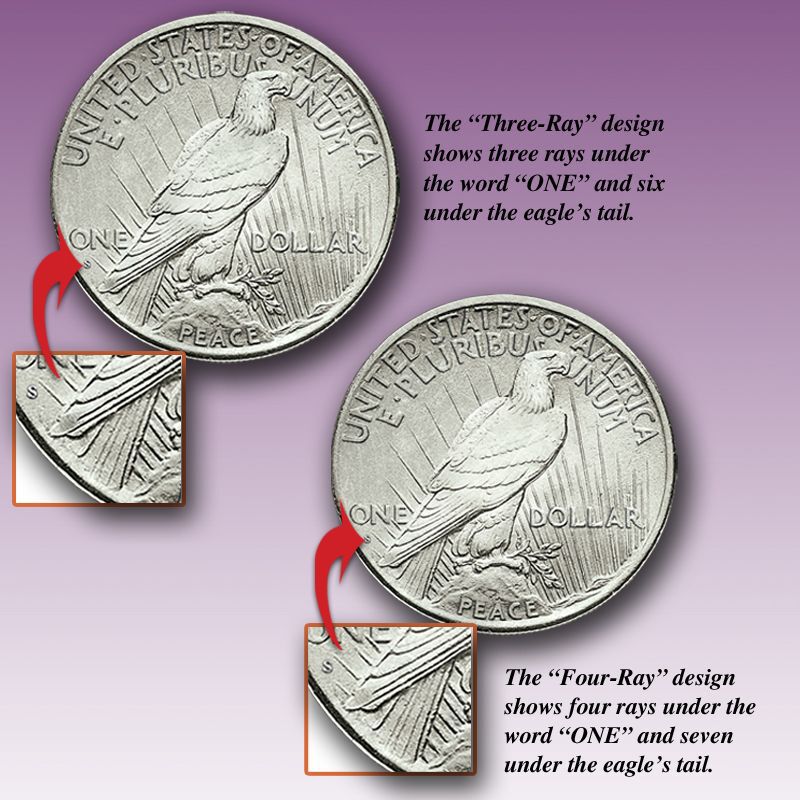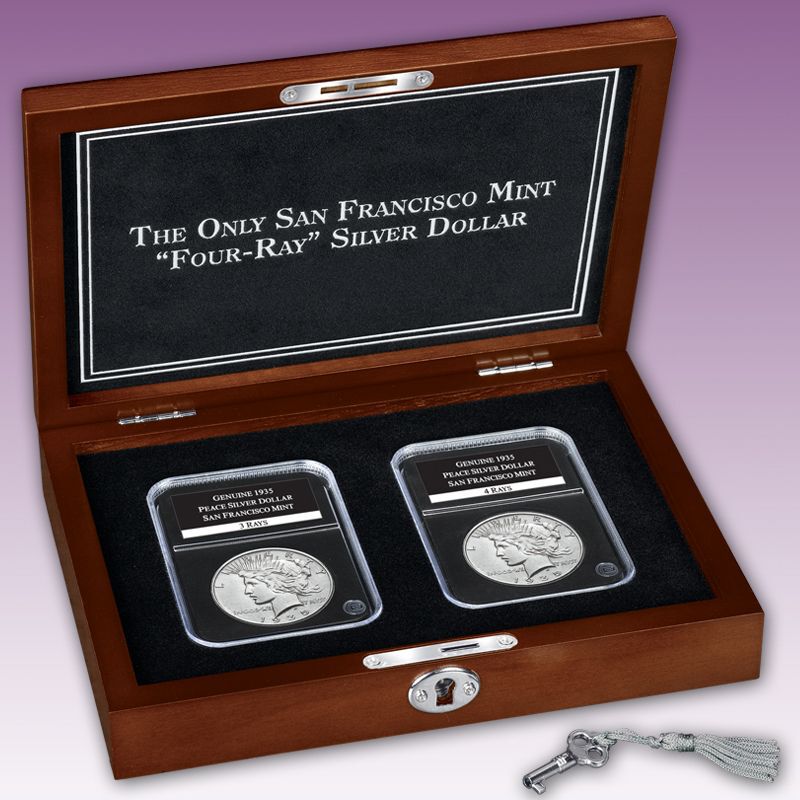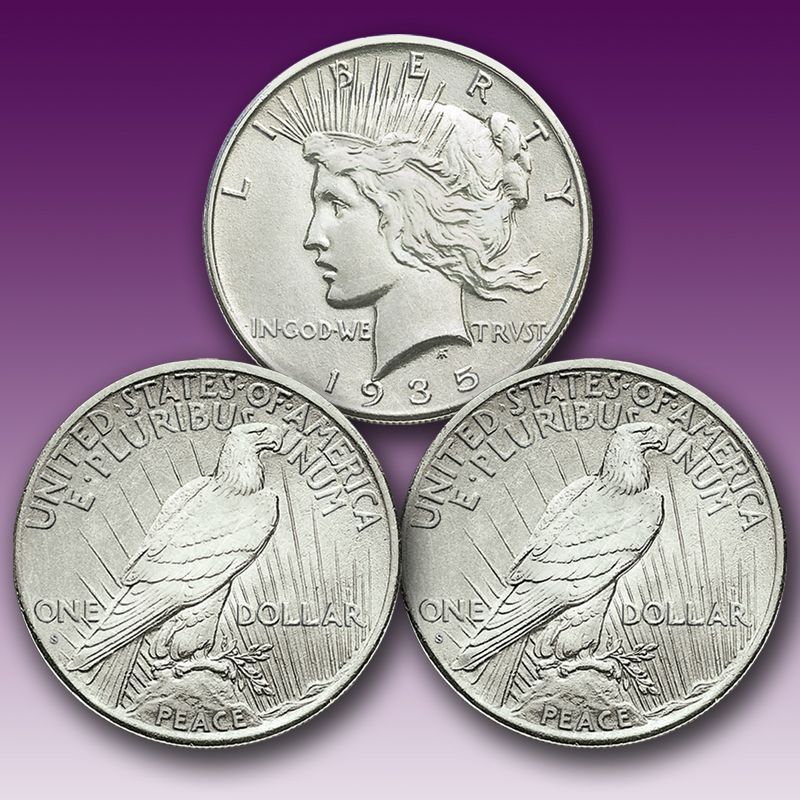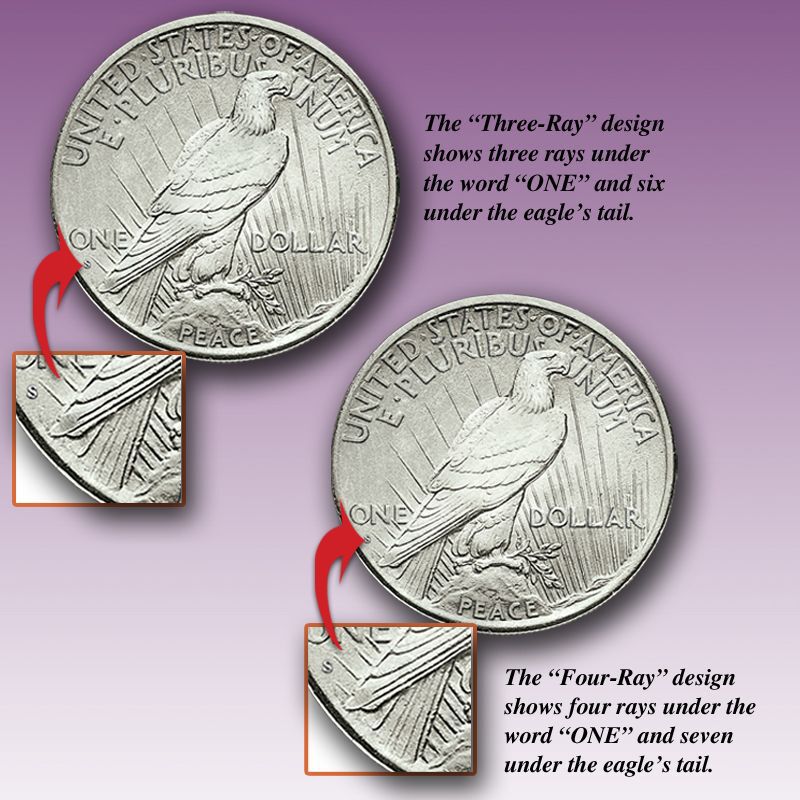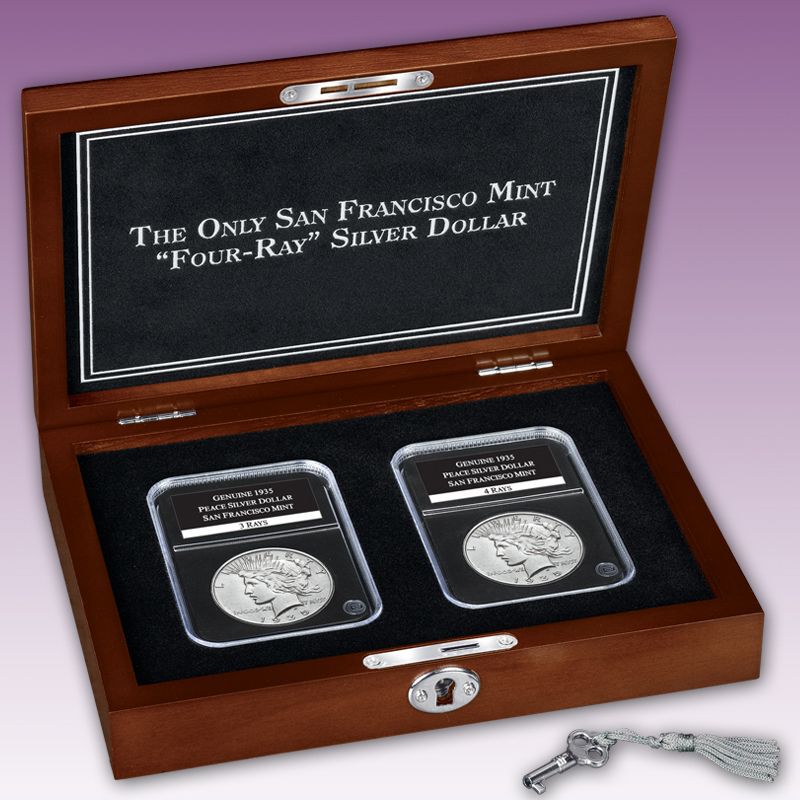 Featuring a unique one-year-only design variation...

At first look, these 90% Peace Silver Dollars appear to be the same. Both bear images of Lady Liberty and a bald eagle, plus the word "Peace," a first and only in U.S. coinage. Yet closer examination reveals that where the standard design from 1922 on shows three rays of sunlight beneath the "ONE" and six under the eagle's tail, the "Four-Ray" shows a unique combination of four and seven rays. This mysterious last-year-of-issue variety is extremely desirable.

You will receive two 90% Peace Silver Dollars:

Representing a minuscule fraction of the 1935 San Francisco mintage, which in itself made up just 1% of all Peace Silver Dollar production!
Legendary in U.S. coinage, a shining silver celebration of the end of World War I that is beloved by generations for its enduring beauty and meaning.
Minted for just a few months at the San Francisco Mint—the fabled "Granite Lady"—and nowhere else, during the last year of Peace Dollar production!
Presented in gently circulated condition so you can appreciate the design details, sonically sealed in crystal-clear cases that allow worry-free viewing.
Show Less
Show More
In stock. Ships in 1-2 weeks.
$249
Payable in 3 monthly installments of $86
You will receive a luxurious wooden Display Chest that measures 7½" x 1½" x 5½". Also included is a fascinating Collector's Booklet highlighting the San Francisco Mint, the Peace Silver Dollar and the "Four-Ray" variation.
This product allows you the convenience of a gradual payment plan. You can pay in three monthly installments.
Your satisfaction is 100% guaranteed. You may return your product within 30 days for replacement or for a full refund.
Reservations are subject to acceptance.