The Denver Mint Morgan Silver Dollar 100th-Anniversary Coin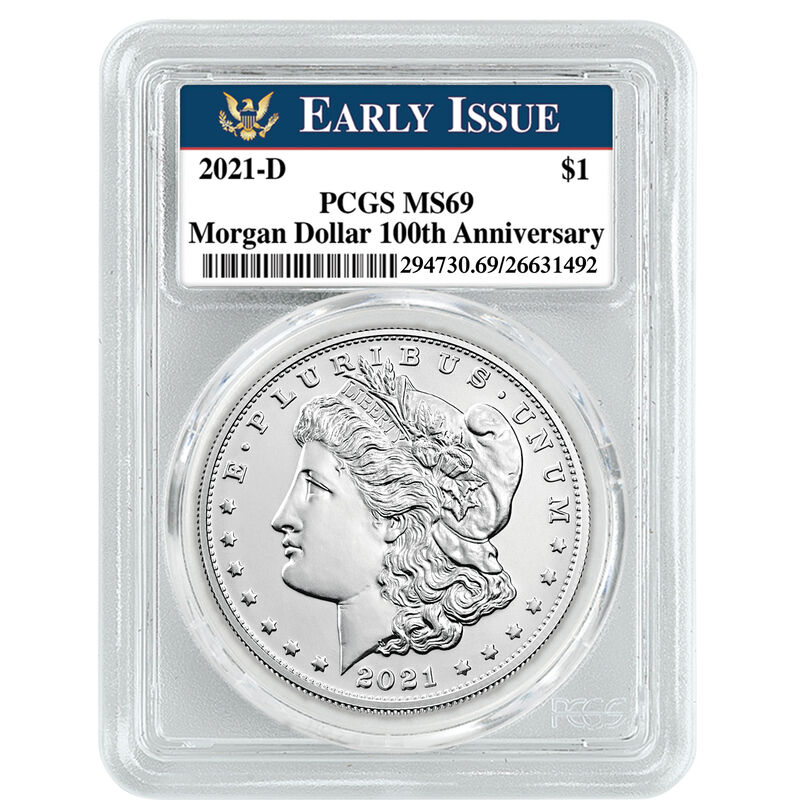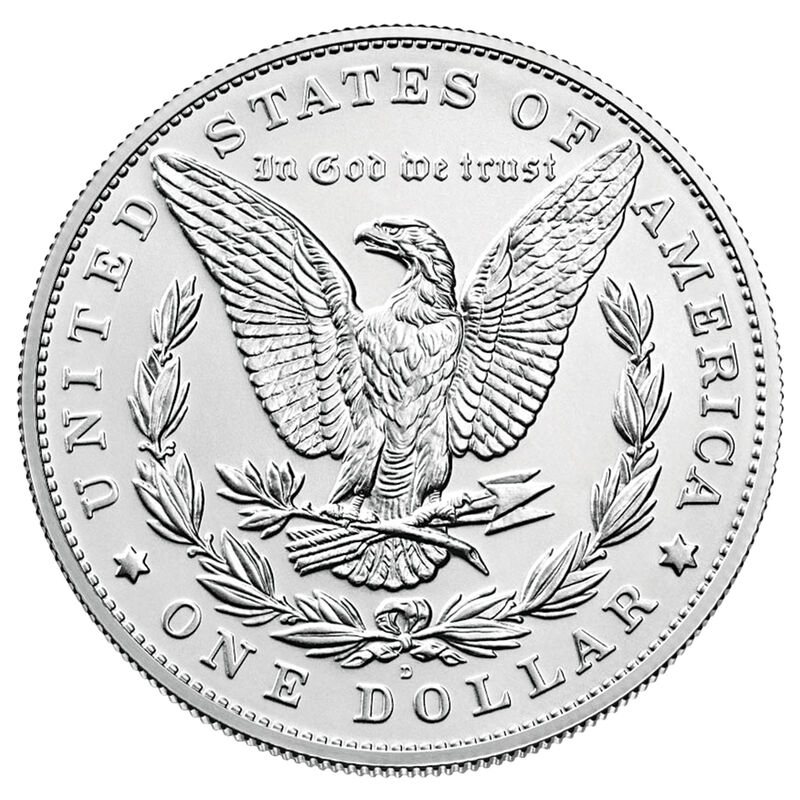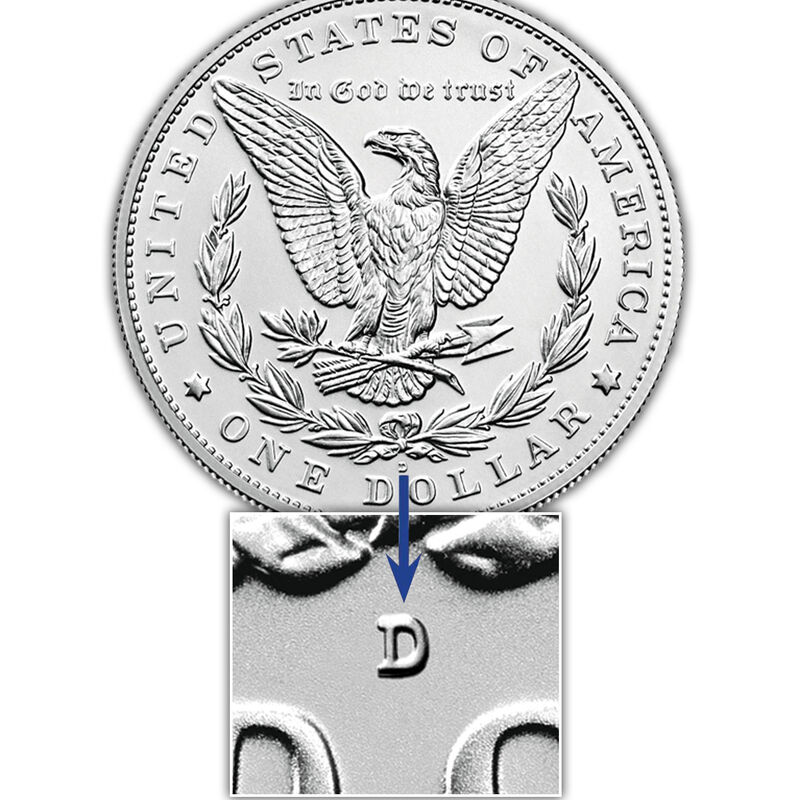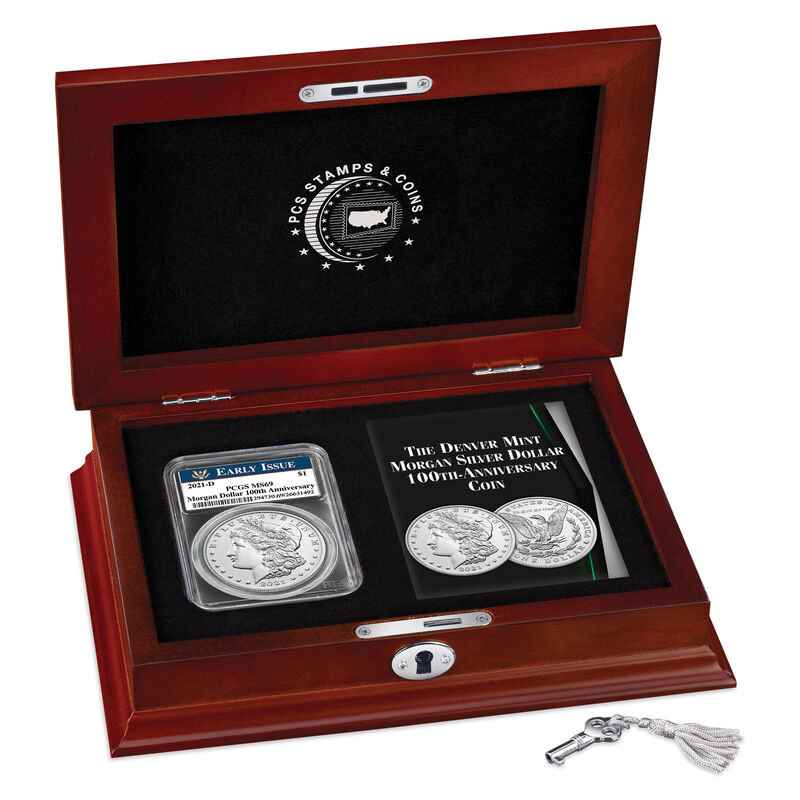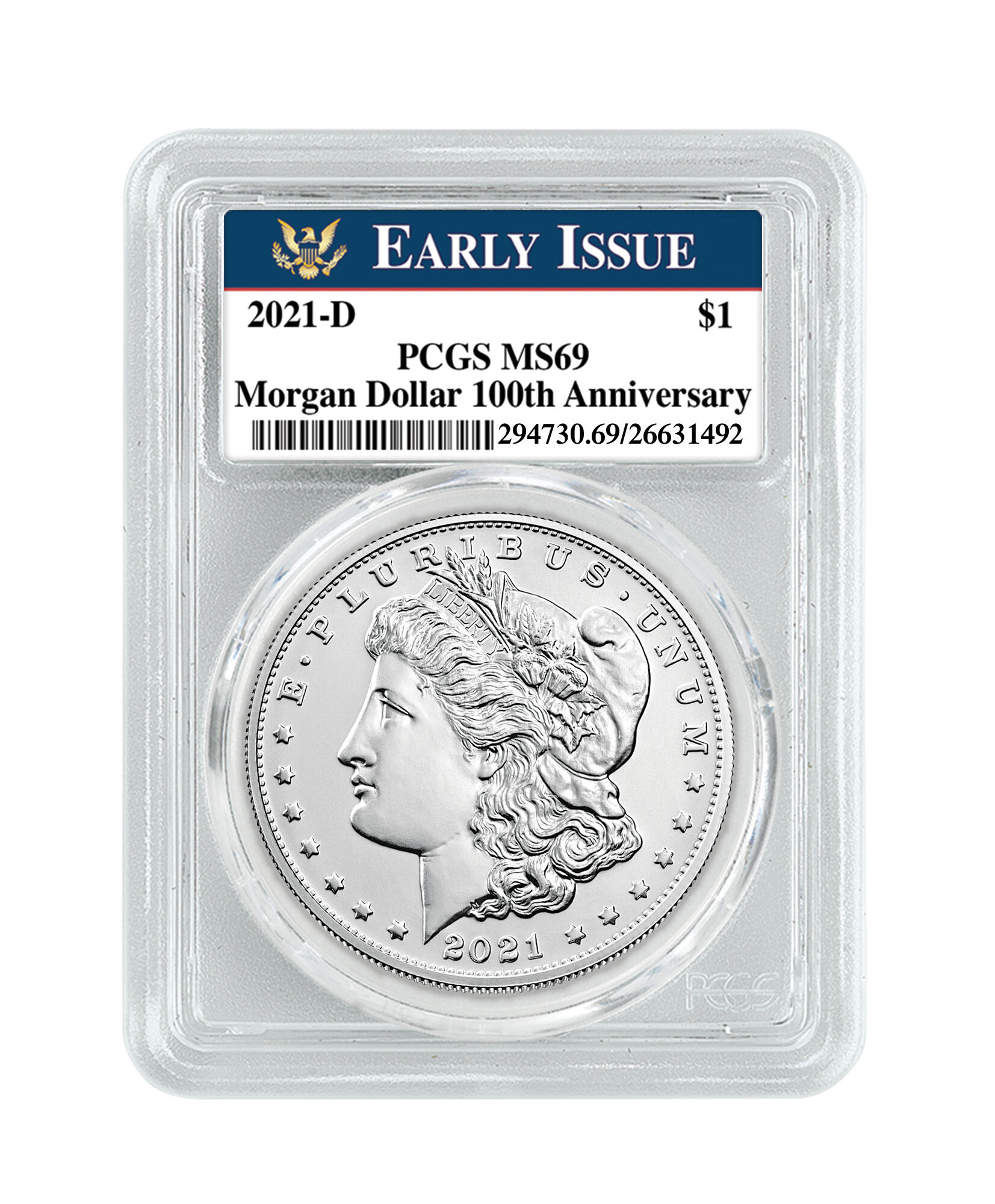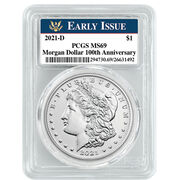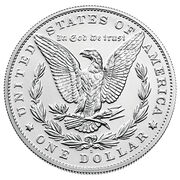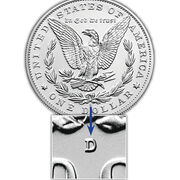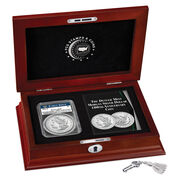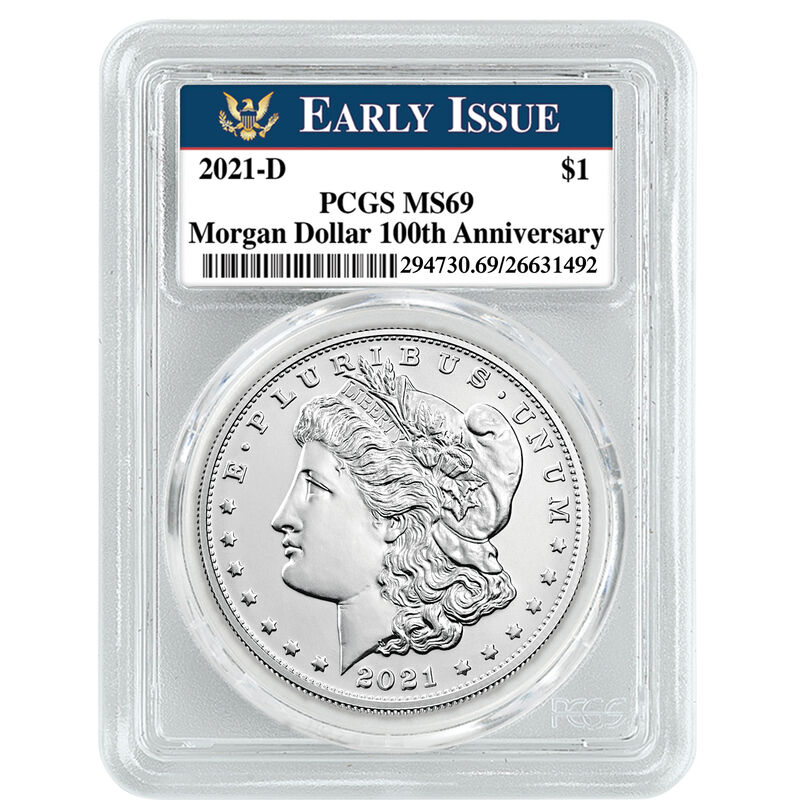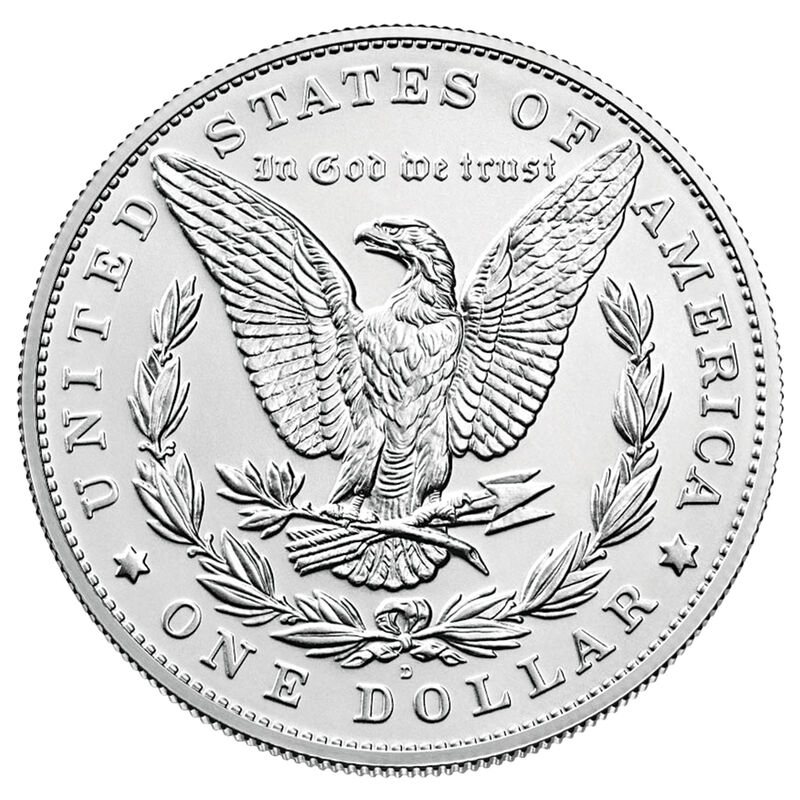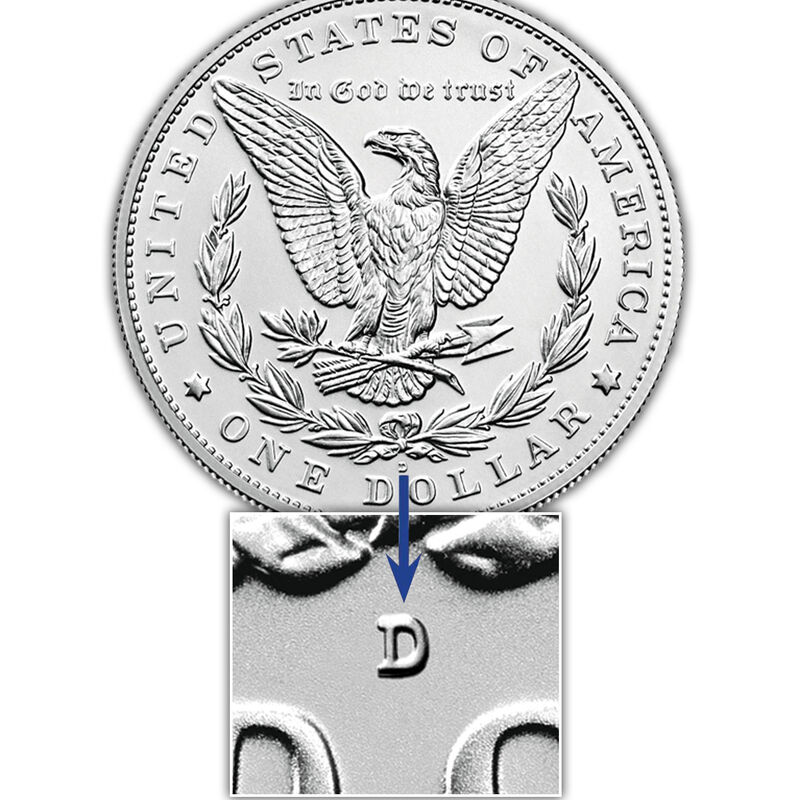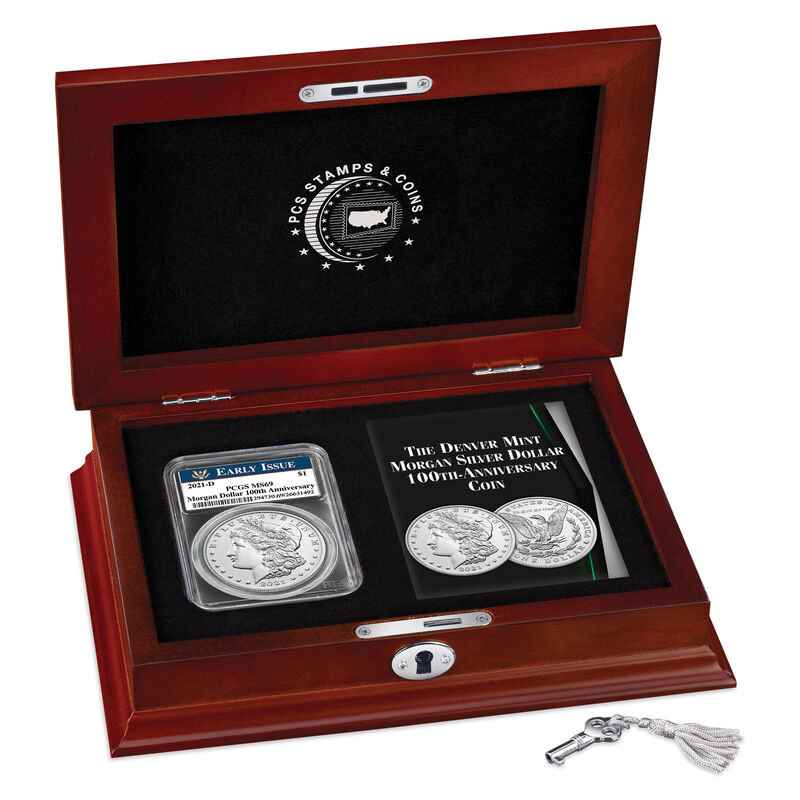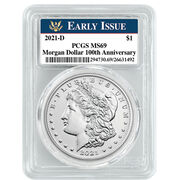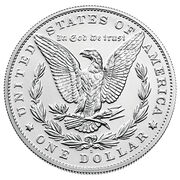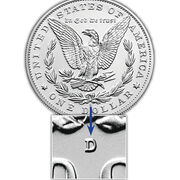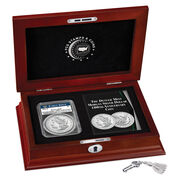 The Denver Mint Morgan Silver Dollar 100th-Anniversary Coin
A 2021 coin paying tribute to one of the original issuing mints…
• A U.S. Mint limited-edition Morgan Silver Dollar representing the Denver Mint — one of the five original issuing mints.
• Struck at the Denver Mint, this coin bears the "D" mint mark.
• It has the same large size and design as the original, but was struck in a higher silver purity (99.9% vs. 90%), and contains more silver (0.858 vs. 0.77344 troy ounce).
• One of 900 originally available from PCS, with fewer than 60 remaining, the coin is in near-perfect MS69 condition, as graded by PCGS, one of the most prestigious and trusted coin-grading companies.
• What's more, it is also certified by PCGS as coveted Early Issue, meaning that it was released within 20 business days of the U.S. initial issue.
• A special sonically sealed holder allows close examination of all the fine details, and the PCGS label inside bears the date, Denver mint mark, grade, Early Issue and 100th Anniversary.
• Accompanied by a custom-crafted wooden Display Chest (measuring approximately 8¼" x 5⅞" x 1¾").
• Comes with a Collector's Guide that provides information on the history of Morgan Silver Dollars and the Denver Mint, plus information on the PCGS certification.
• Guarantee of Satisfaction: Free returns for replacement or full refund.
Show Less
Show More
$299
Payable in 3 monthly installments of $99.67
This product allows the convenience of a gradual payment plan. It is payable in three equal, monthly, interest-free installments.
Your satisfaction is 100% guaranteed. You may return the product at our expense within 30 days for replacement or for a full refund. Orders are subject to acceptance.