The Complete Collection of Mercury Silver Dimes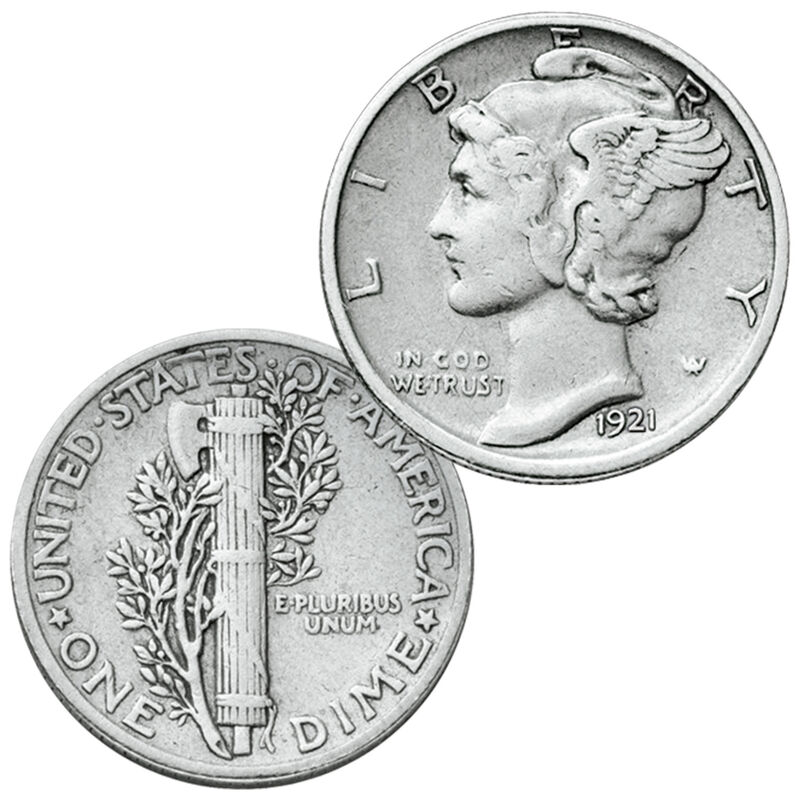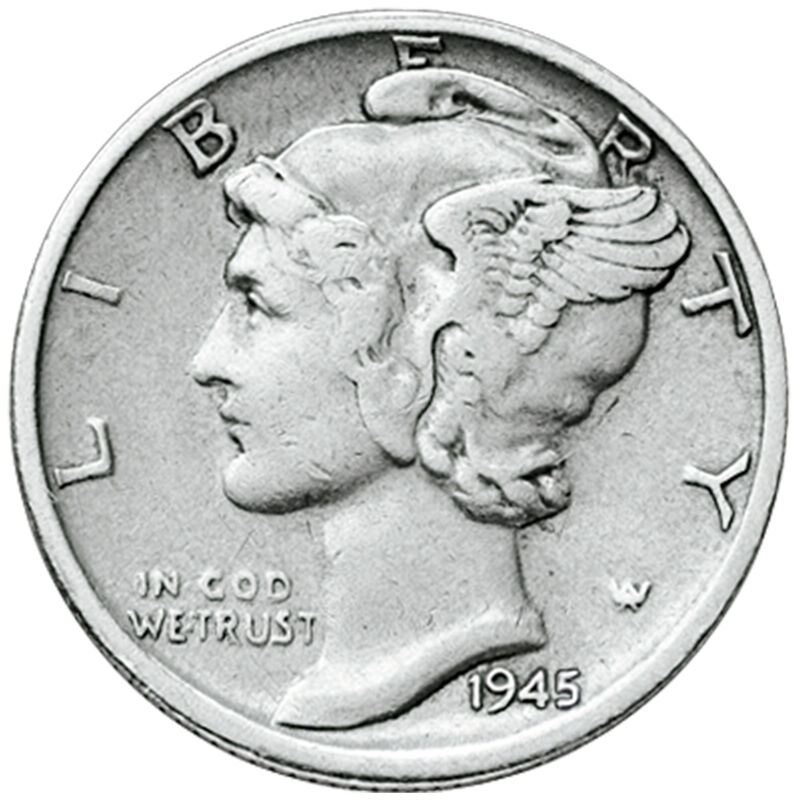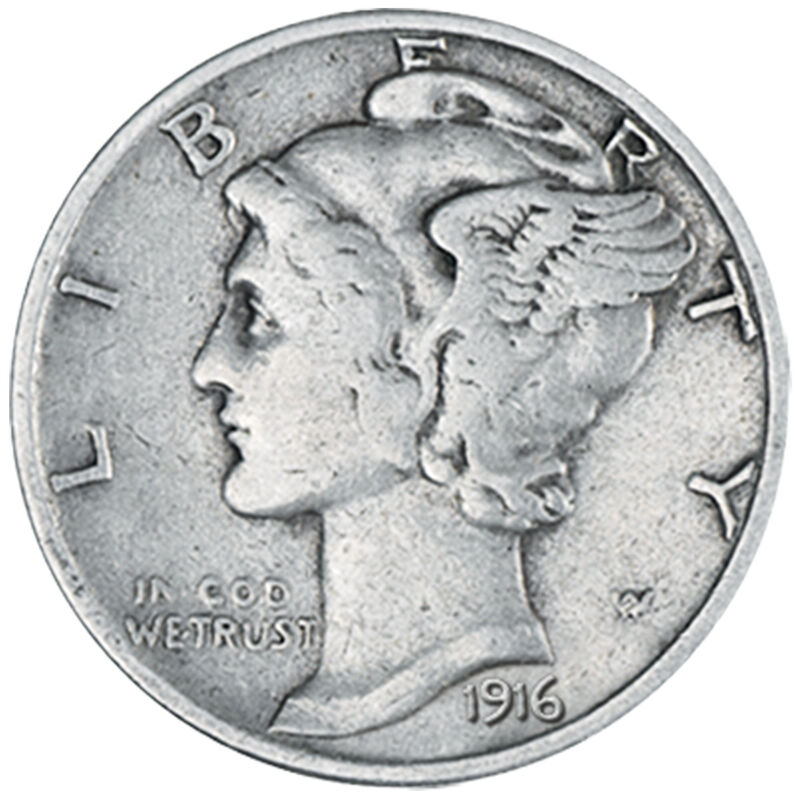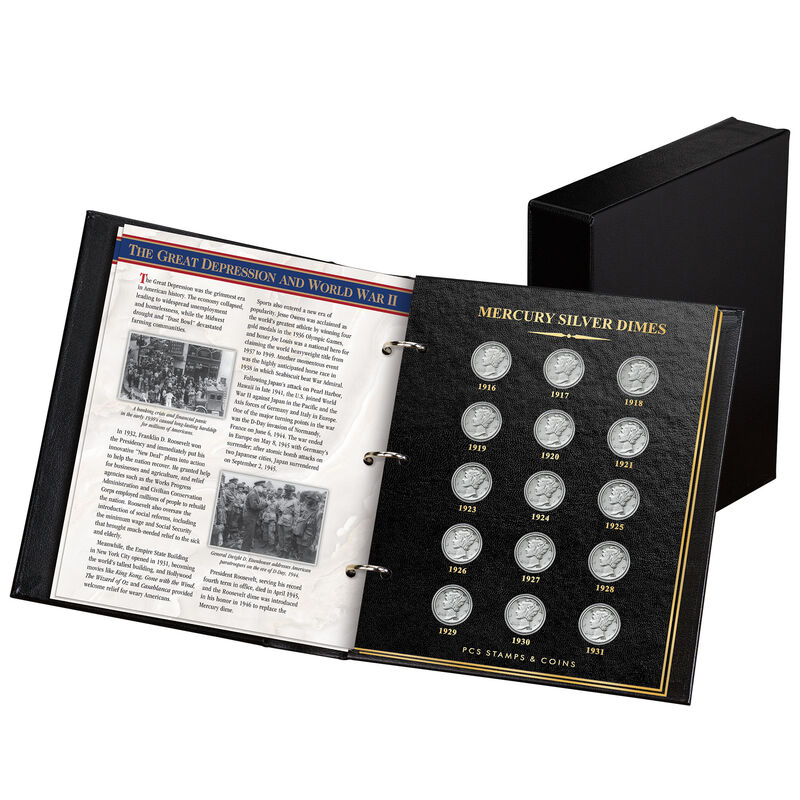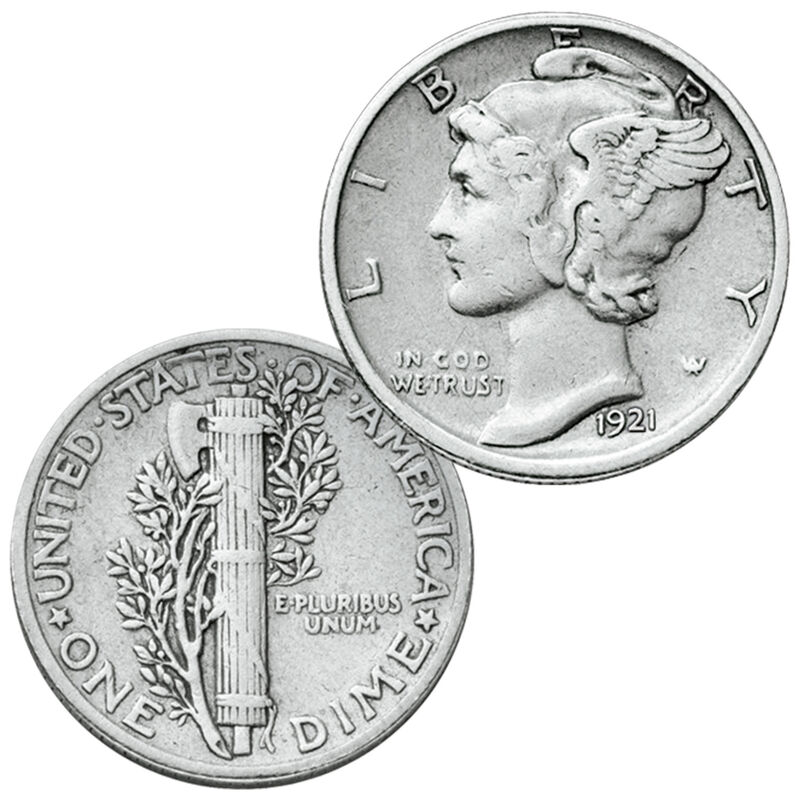 One of America's most treasured coins from every year issued for circulation…
• Every year of issue of the Mercury silver dime, from the first-year 1916 coin, issued for only a few weeks at the end of the year, to the final coin in 1945.
• Includes every key date in between, most notably the low-mintage 1921, 1930 and 1931 coins and the coins struck during World War II.
• Each coin was struck in the beauty of 90% silver, and together the 27-coin collection weighs in at nearly two full troy ounces of pure silver.
• Every coin is guaranteed to be in gently circulated condition with all major design details visible.
• FREE: A Display Album and matching slipcase, included at no extra charge, sent with the second shipment.
• Guarantee of Satisfaction: Free returns and you may cancel at any time.
Show Less
Show More
In stock. Ships in 2-4 weeks.
The last dime series to be struck entirely in silver, The Complete Collection of Mercury Silver Dimes forms a collectible of beauty, meaning and importance. This collection allows you the convenience of building it item-by-item with a gradual payment and shipment plan: The first shipment will contain one coin; thereafter, coins will be shipped at the rate of two per month (14 total shipments in this collection).
Each coin is housed in a crystal-clear case that preserves its remarkable condition and makes it safe to examine without fear of damage. Please note: The exact appearance of the coins you receive may vary from the images shown.
The deluxe bonded-leather Display Album (measuring 9.25" x 9.75" x 2.5") and matching slipcase will be sent with the second shipment. Meticulously crafted as the perfect way to store and display the collection, it features narrative pages detailing the history and design of the Mercury silver dime and a fascinating history of America in the era in which the coins were issued.
Your satisfaction is 100% guaranteed. You may return any shipment within 30 days for replacement, or for a full refund with no further obligation. You may cancel at any time by calling the toll-free number included with each shipment, or by accessing My Account online. Either party may cancel this agreement at any time. Price is subject to possible adjustment due to unusual market conditions.
No Mercury dimes were issued in 1922, 1932 or 1933.