Shipwreck Gold of the S.S. Central America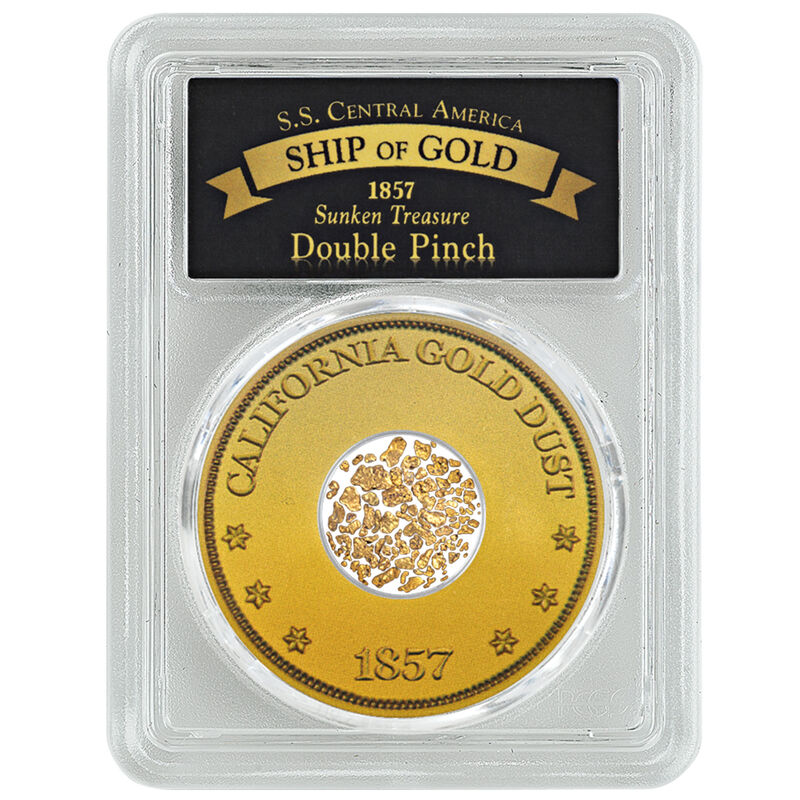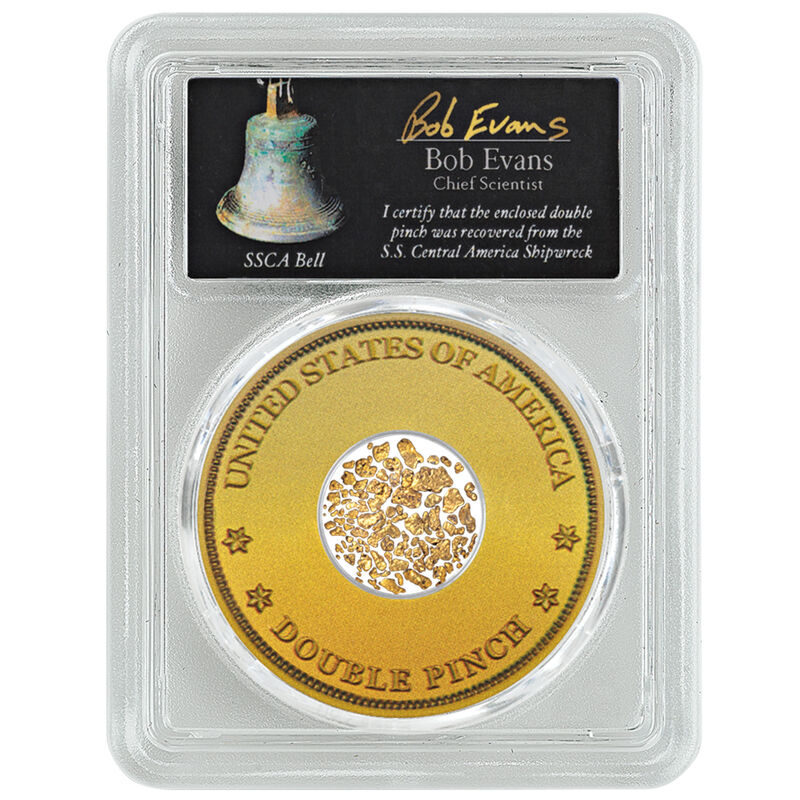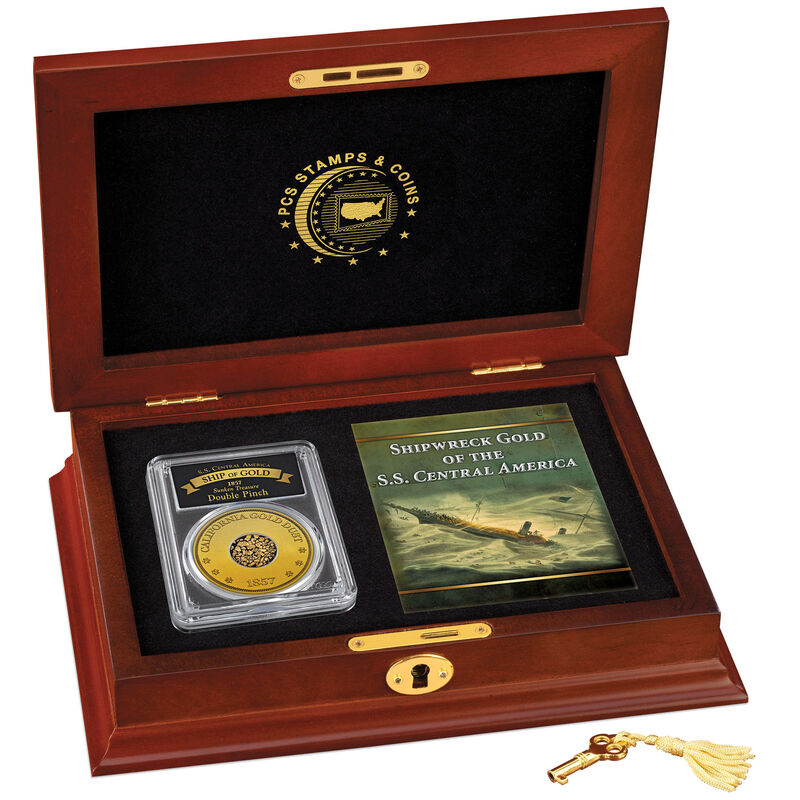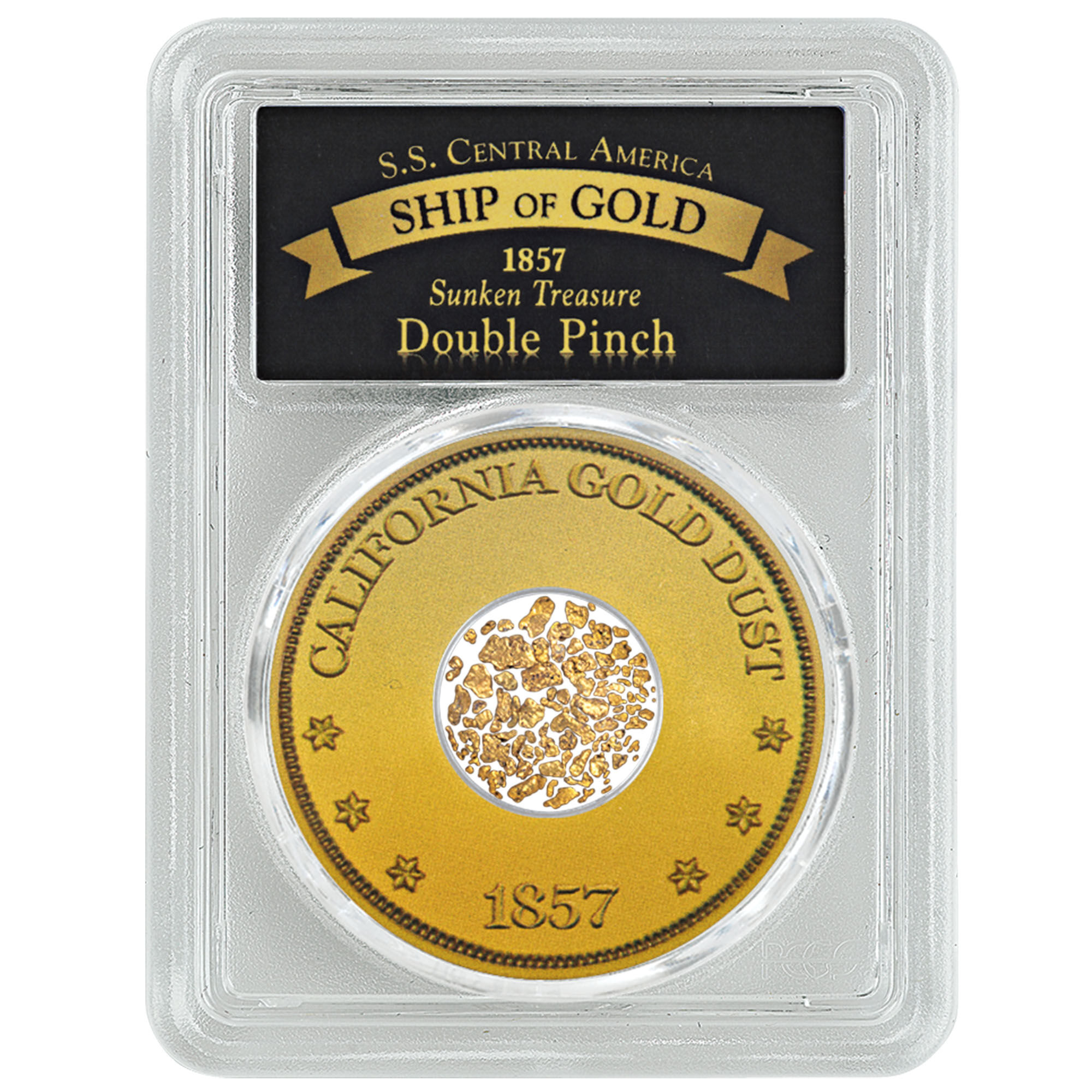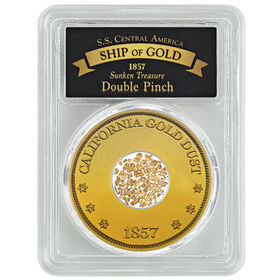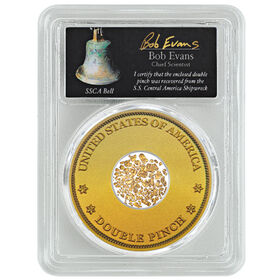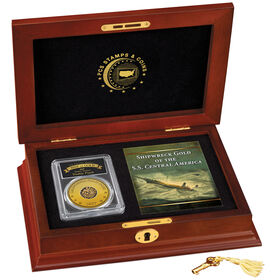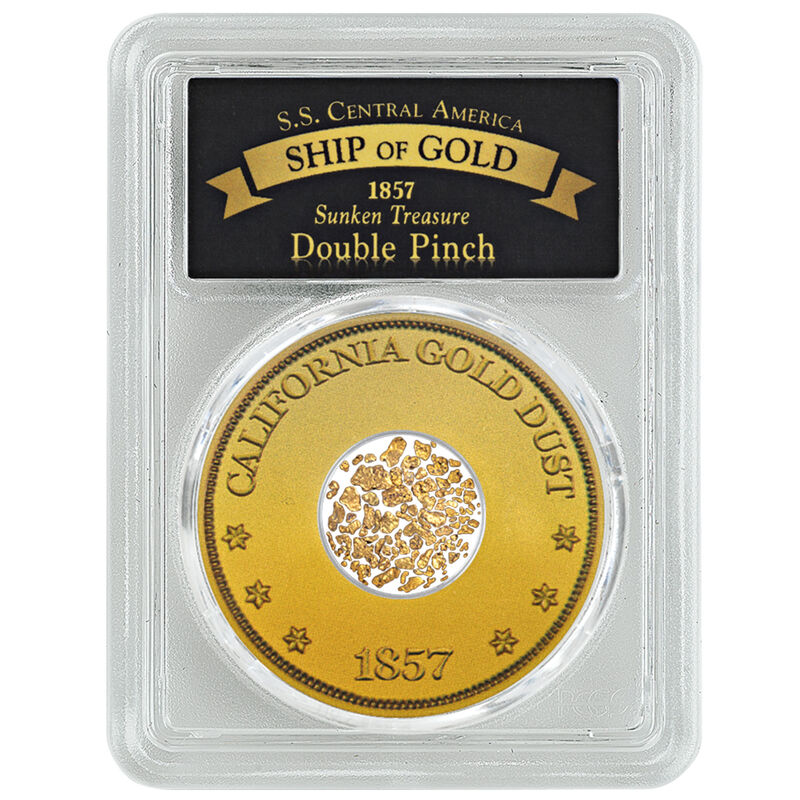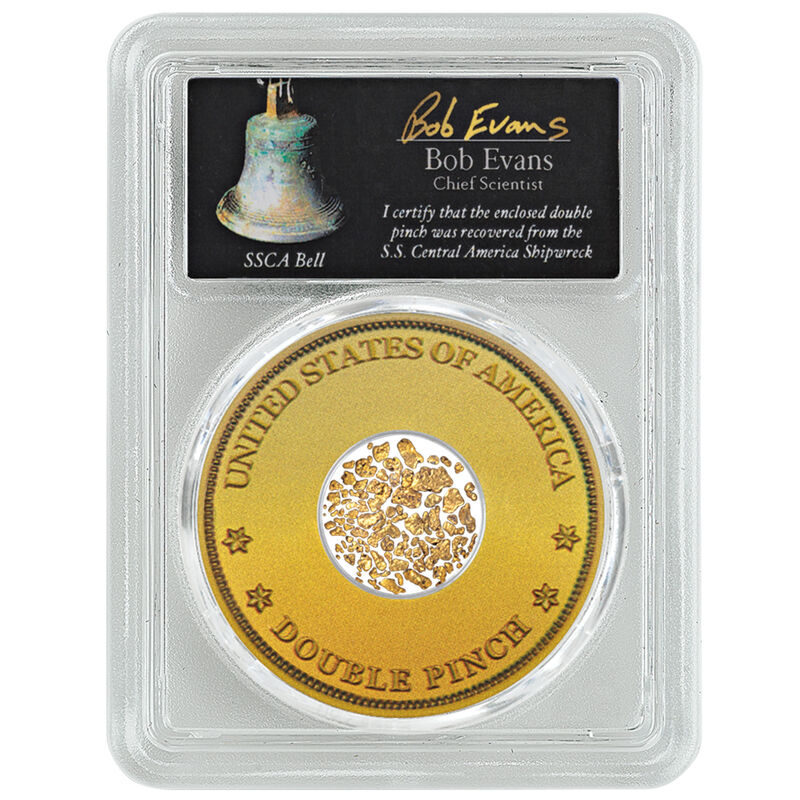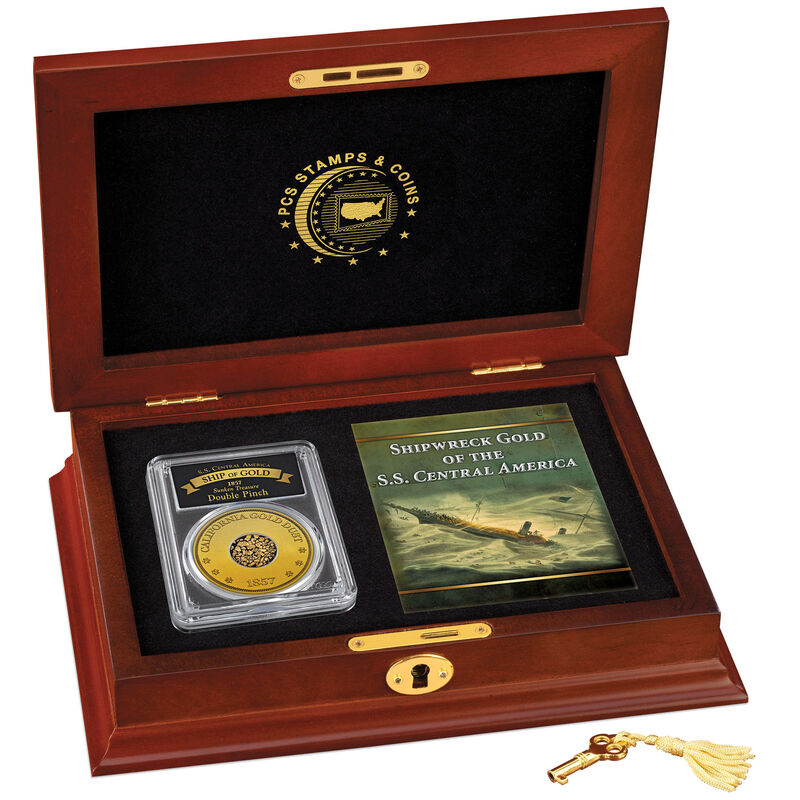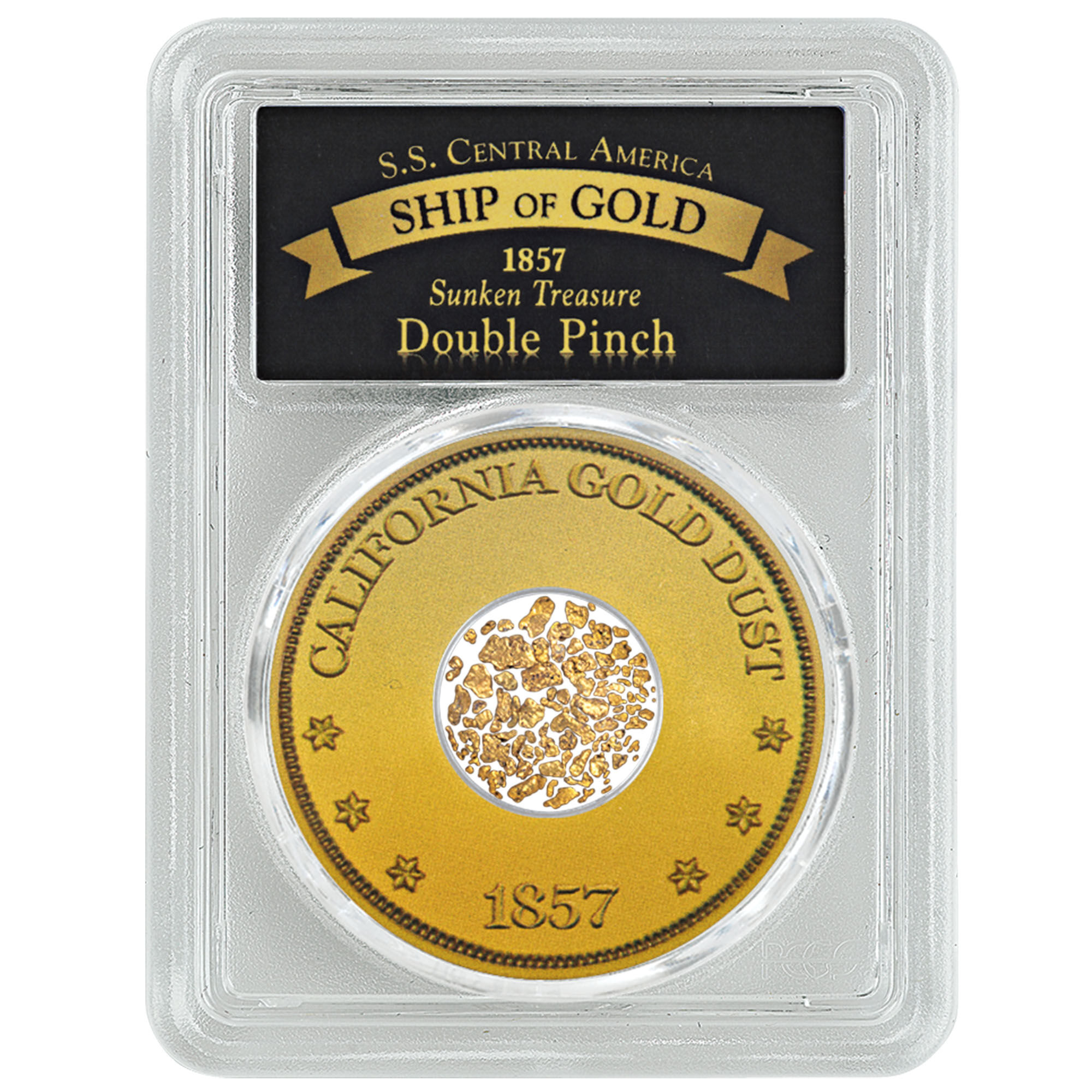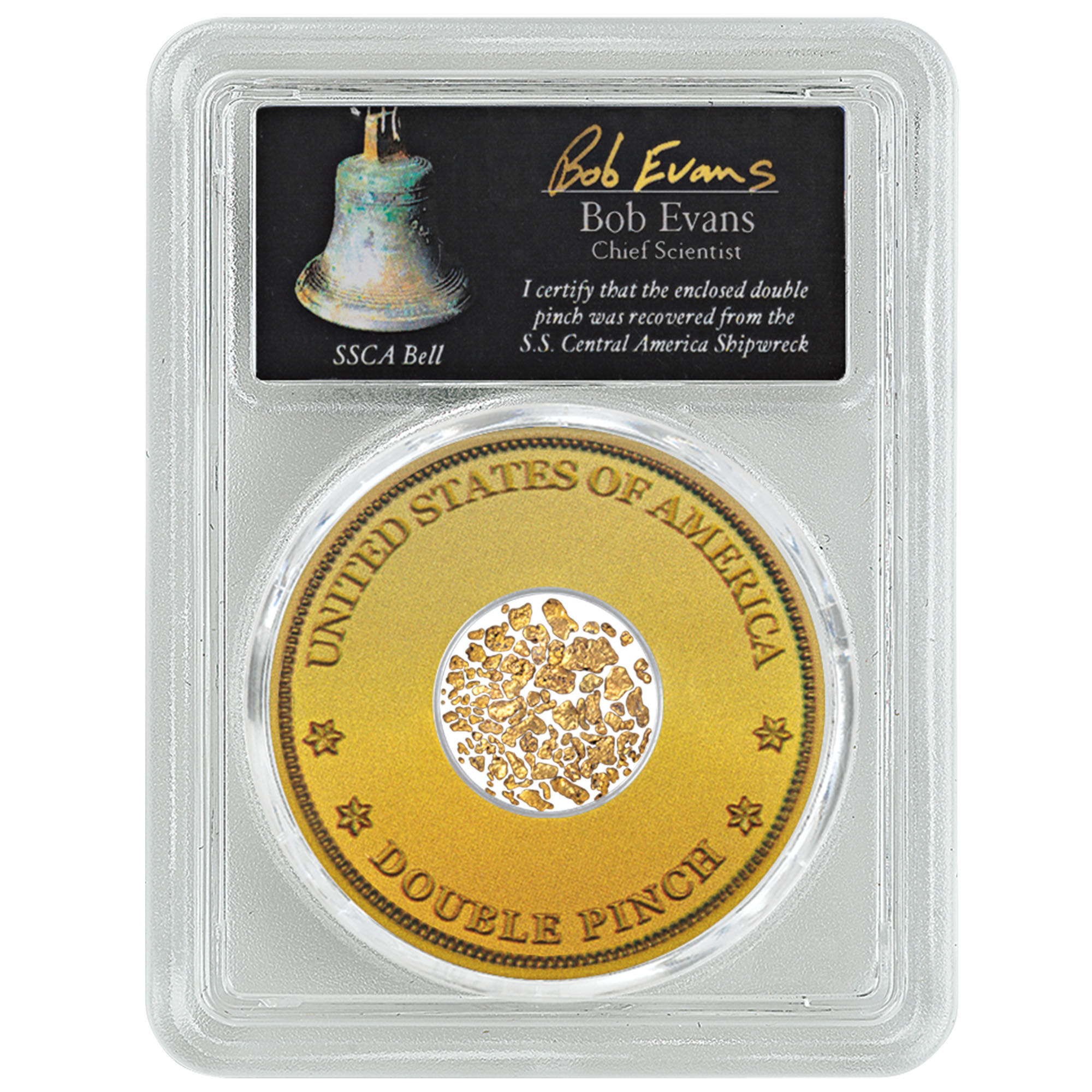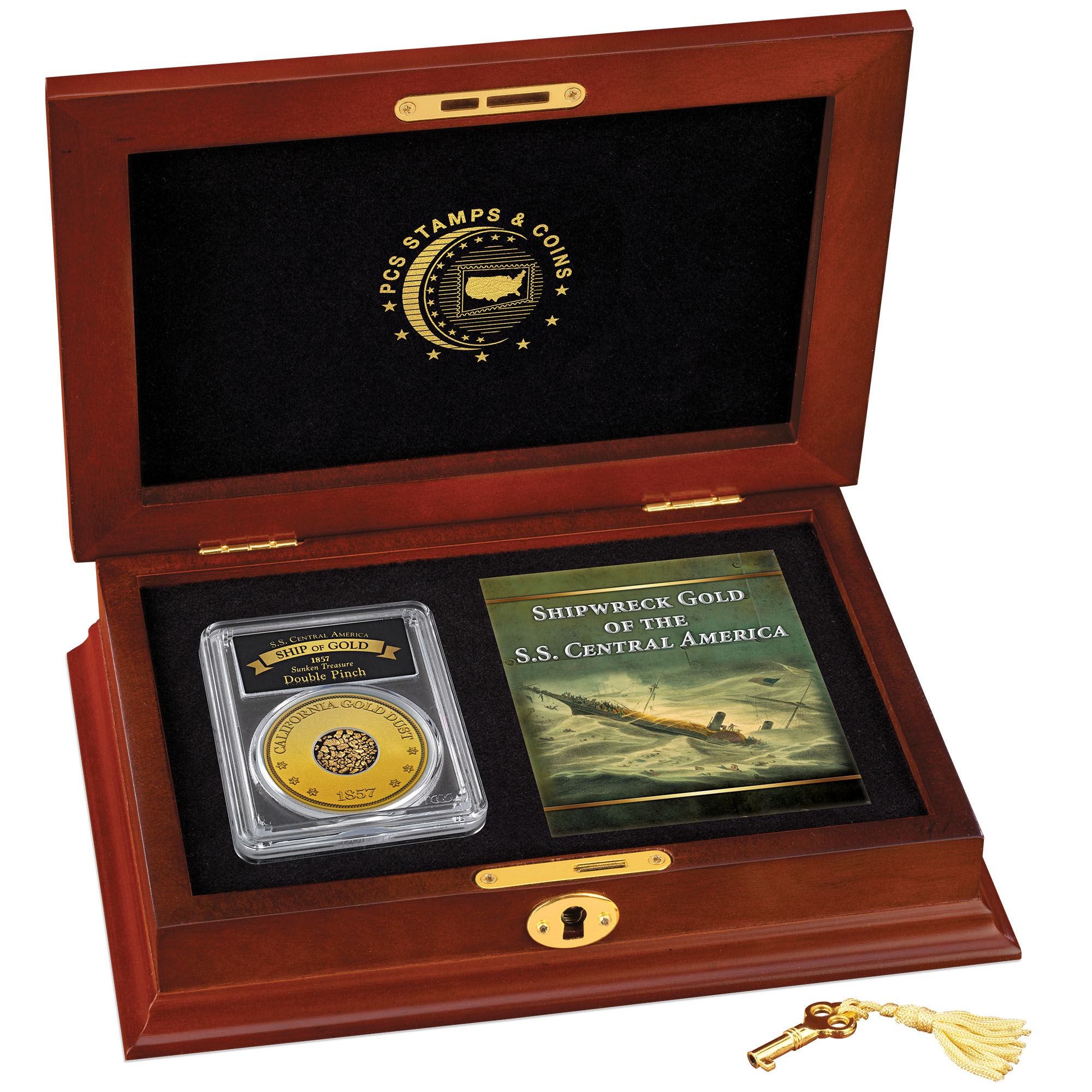 Actual gold from the California Gold Rush, submerged for more than 130 years…
• A "double pinch" of California gold dust salvaged from the S.S. Central America, certified by PCGS — one of the leading names in the numismatic industry.
• Encapsulated in a special clear, sonically sealed, archival-quality PCGS holder that ensures worry-free viewing of the genuine California gold dust.
• Accompanied by a luxurious wooden Display Chest (measuring 4⅜" x 3¾" x 1½"), perfectly designed to house and protect the "double pinch" for generations to come.
• Comes with an expertly written Collector's Guide that recounts the fascinating story behind the shipwreck of the Central America and the gold-recovery efforts.
• Guarantee of Satisfaction: Free returns for replacement or full refund.
Show Less
Show More
In stock. Ships in 1-2 weeks.
$447
Payable in 3 monthly installments of $149 (includes shipping)
This product allows the convenience of a gradual payment plan. It is payable in three equal, monthly, interest-free installments.
Your satisfaction is 100% guaranteed. You may return the product at our expense within 30 days for replacement or for a full refund. Orders are subject to acceptance.