The Complete Set of Mount Rushmore Commemorative Coins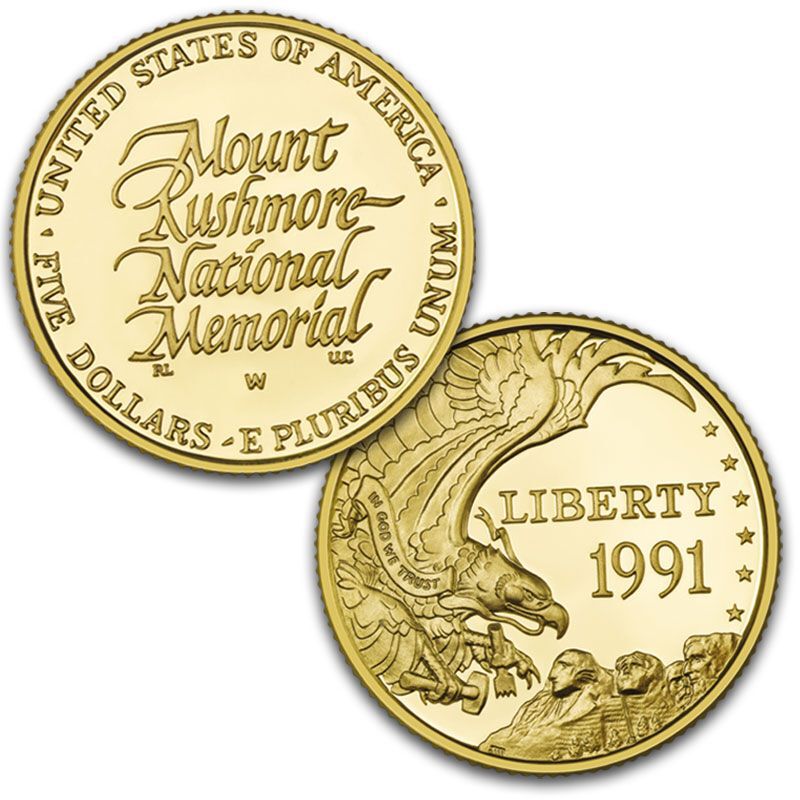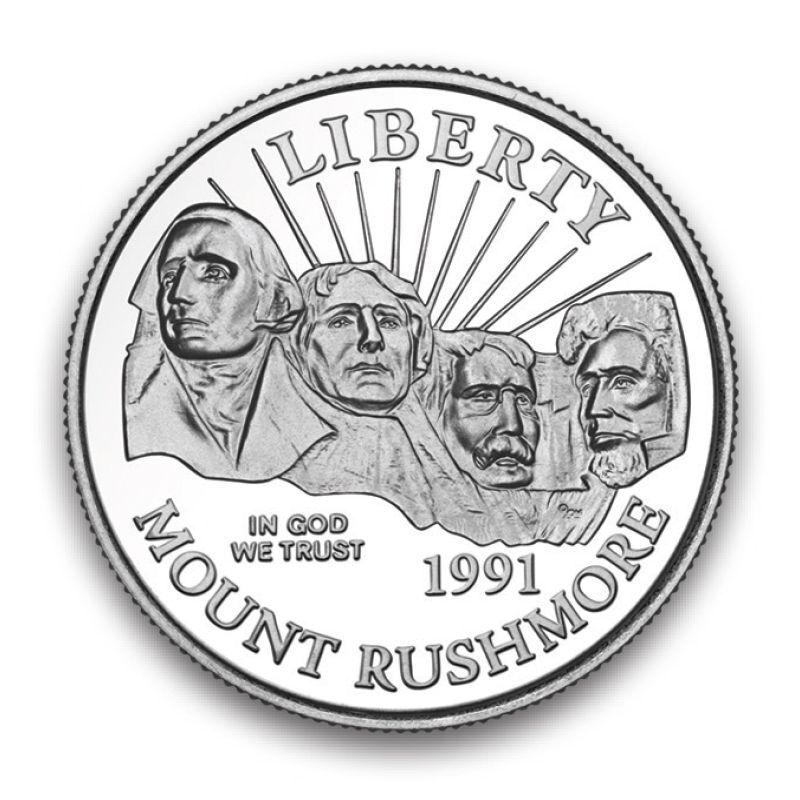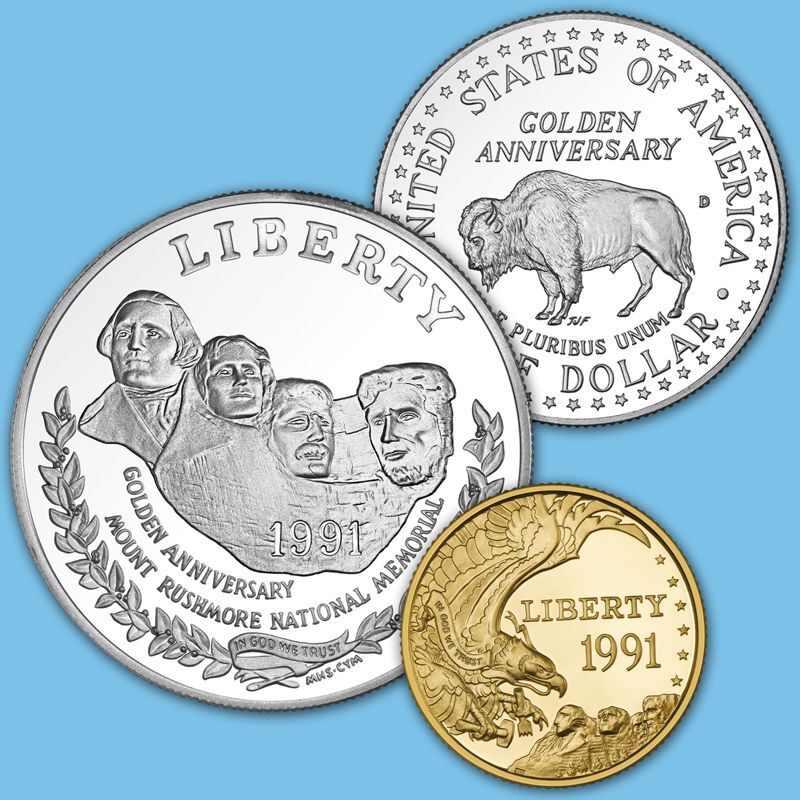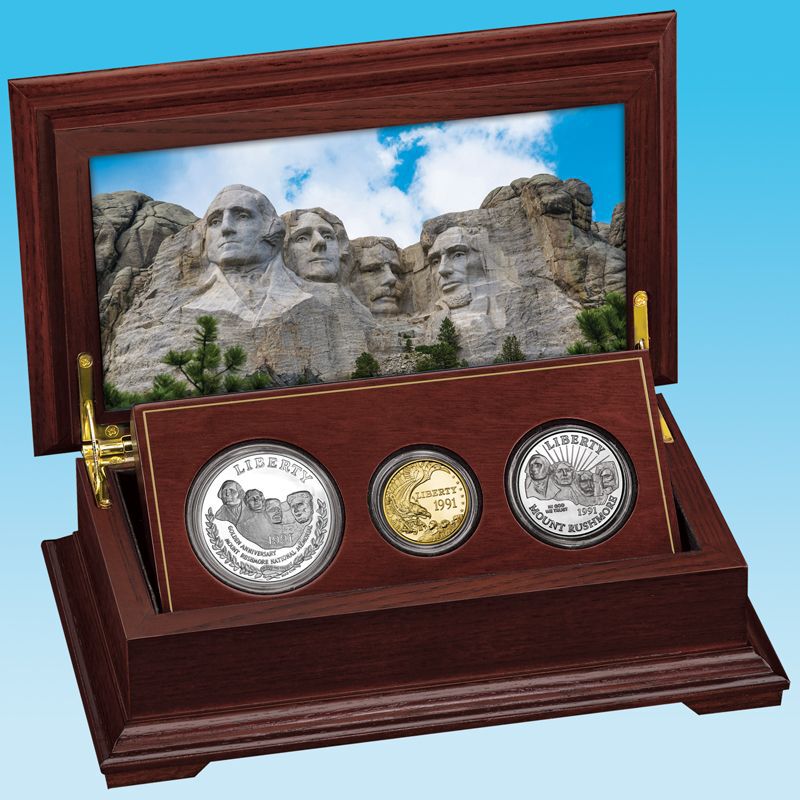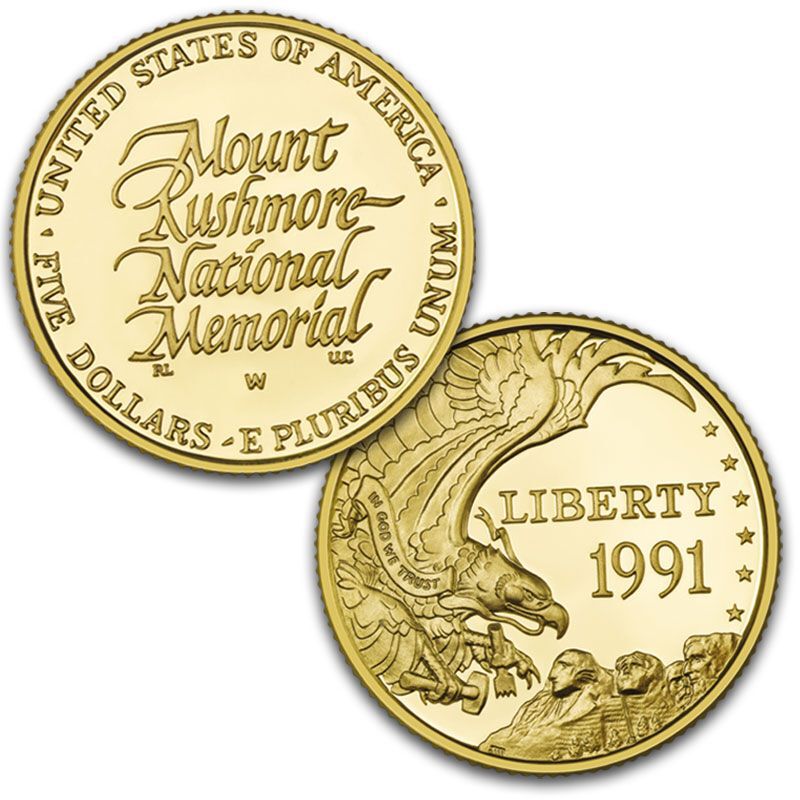 A 50th-anniversary limited edition prized for its high precious-metal content.

The four Presidential giants sculpted into South Dakota's majestic Mount Rushmore celebrate America's unique union of natural beauty, extraordinary creativity and profound human ideals. Fittingly, this awe-inspiring monument was the subject of three of our nation's most commanding coins, struck in 1991 to mark the 50th anniversary of the iconic American landmark and fund its restoration. The $5 coin is composed of lustrous 90% pure gold, the $1 coin of gleaming 90% pure silver, and all were minted to the highest, proof-quality standards.

This exquisite set of commemorative coins:

Contains nearly a quarter-ounce of pure gold and more than three-quarters of an ounce of pure silver.
Features a flawless Proof half-dollar that represents the epitome of the minter's art.
Is safeguarded from dirt, dust and fingerprints by crystal-clear capsules.
Comes in an elegant 7.9" x 4.9" x 3" wooden Display Chest, complete with a stunning reproduction photograph of Mount Rushmore and a Certificate of Authenticity/Information Card.
Show Less
Show More
Ships in 2-4 weeks.
$949
Payable in 3 monthly installments of $319.00