America's Last Commemorative Quarter-Eagle Gold Coin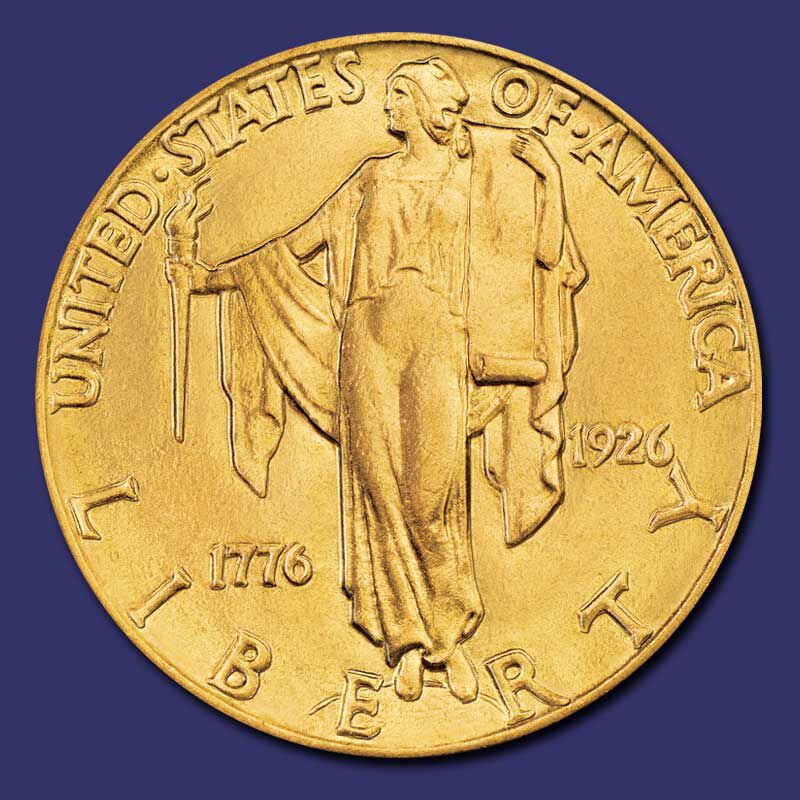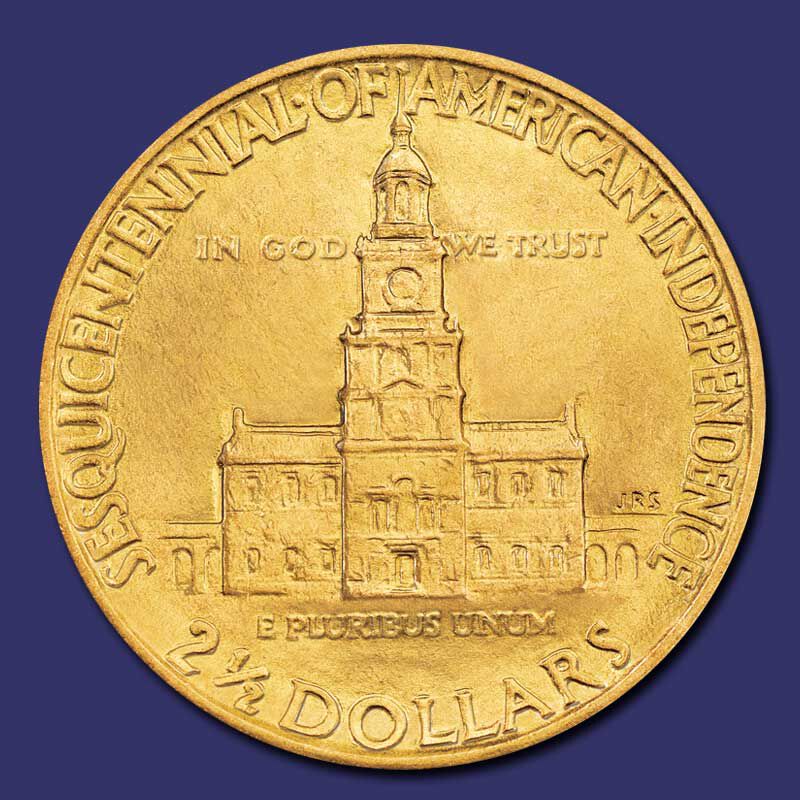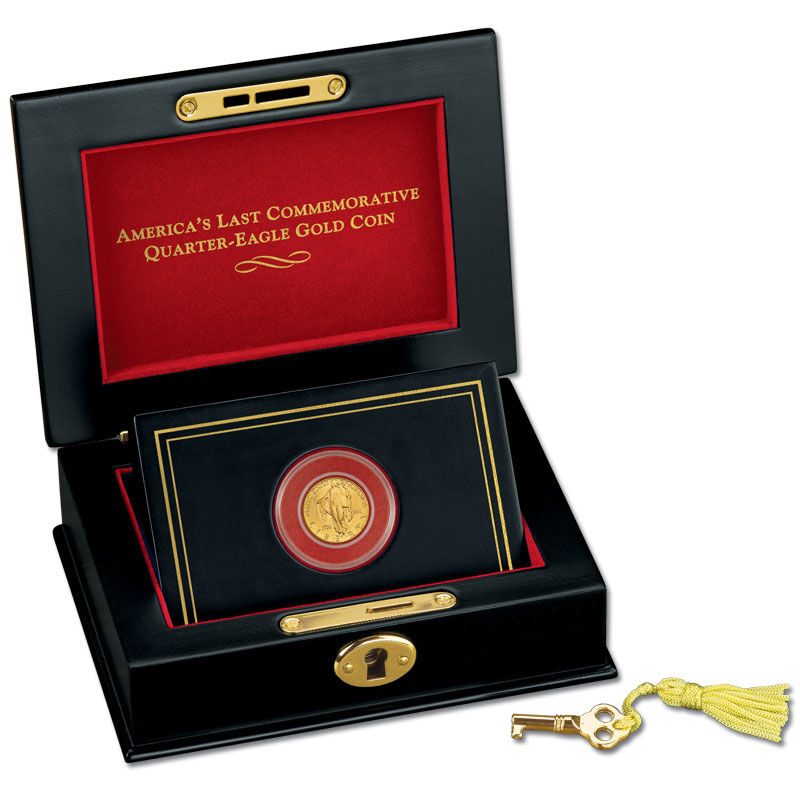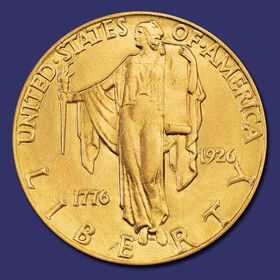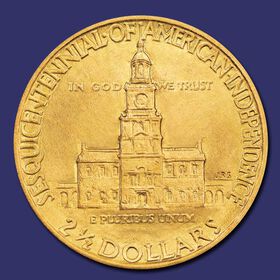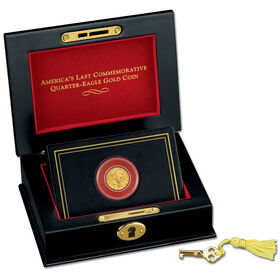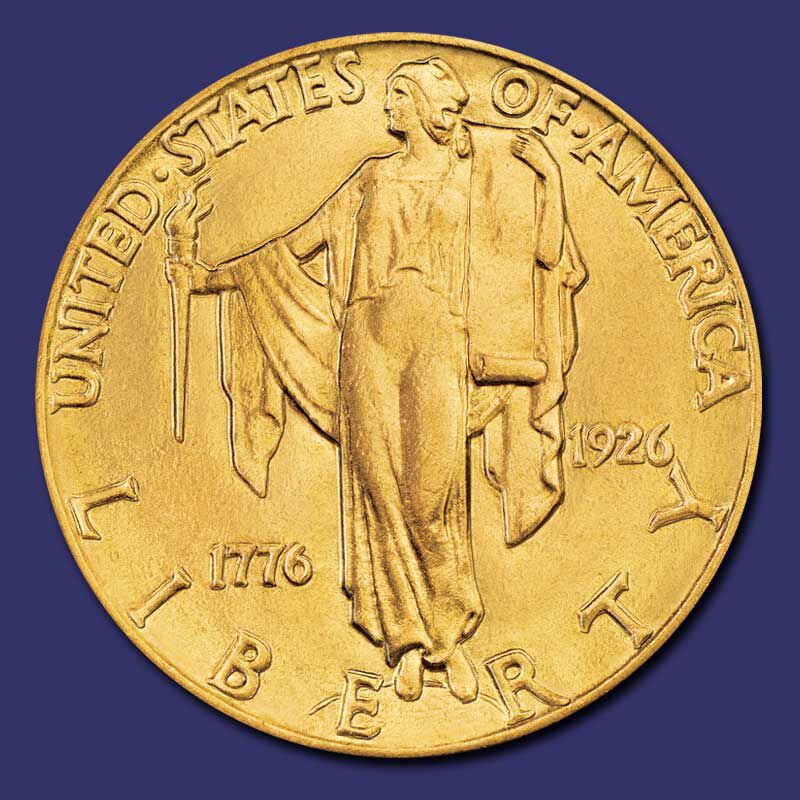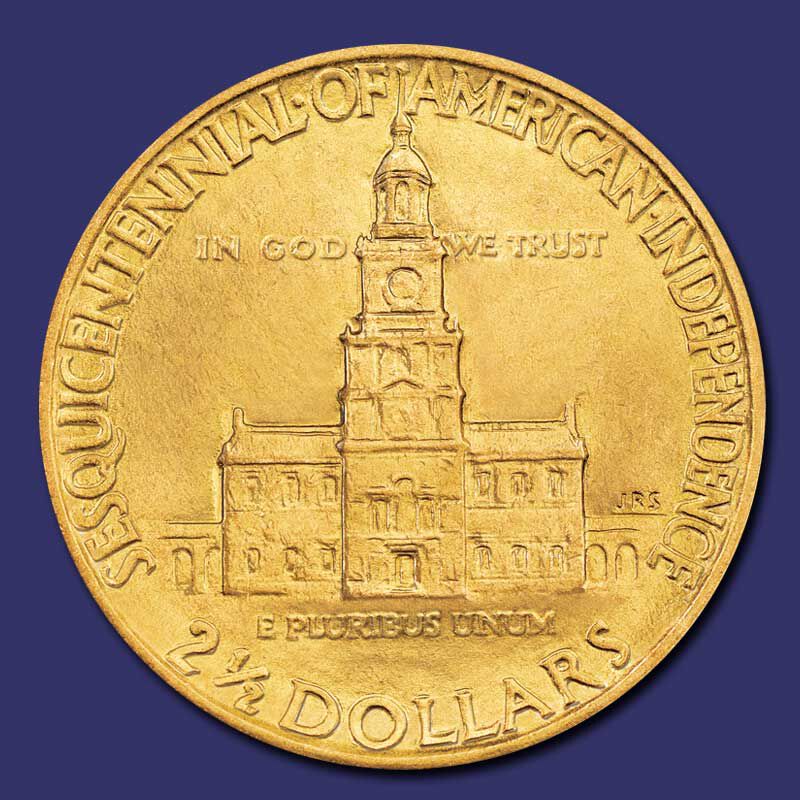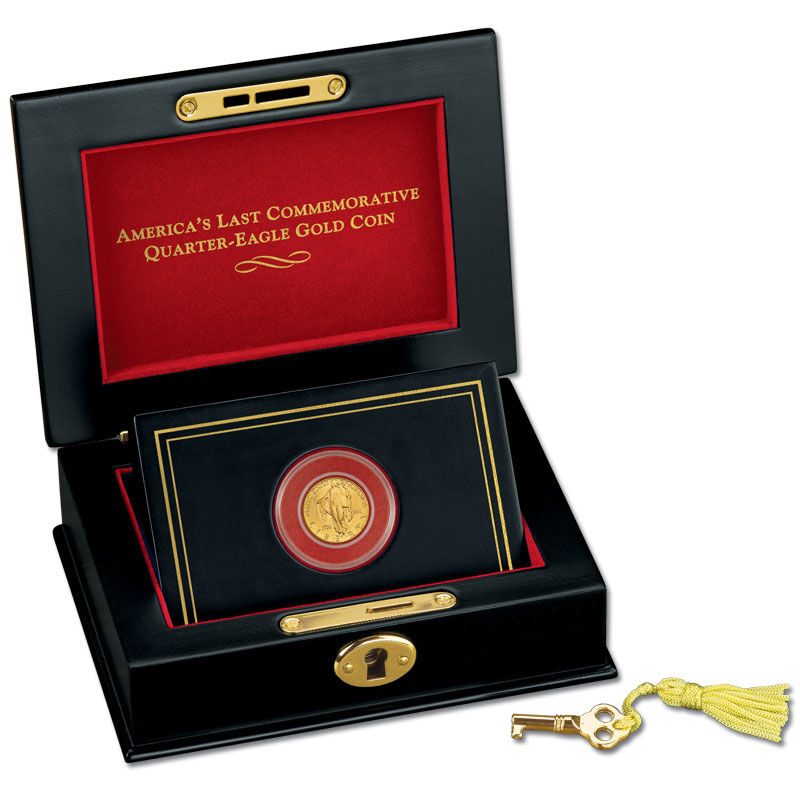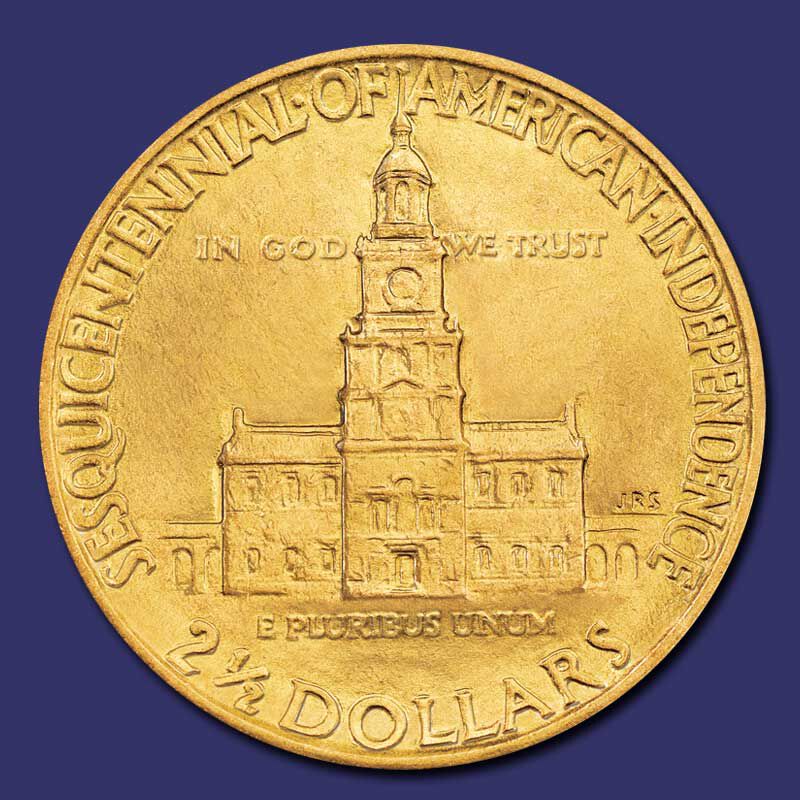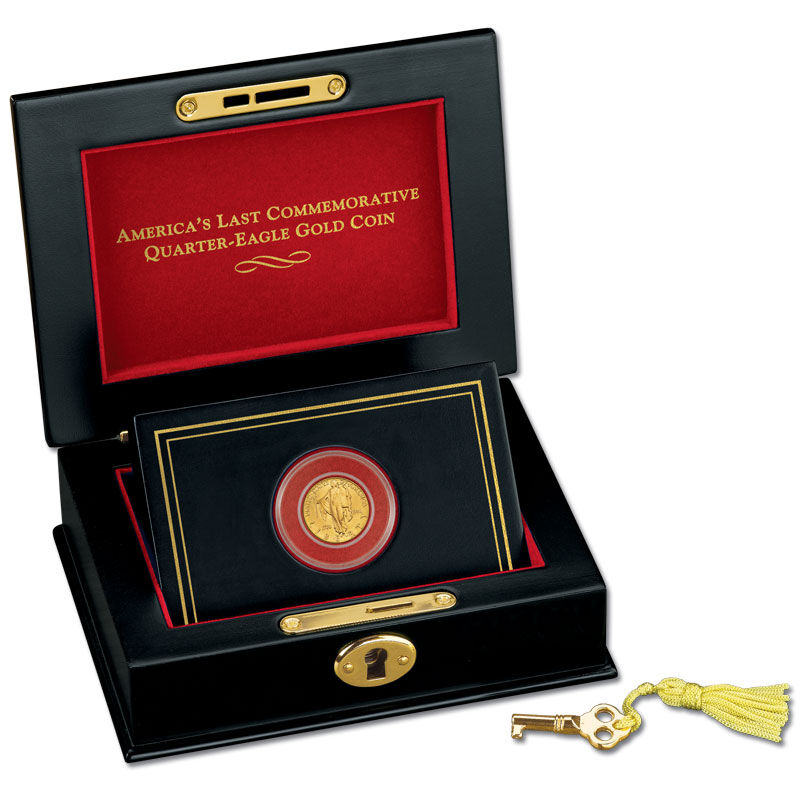 A limited-edition 90% gold tribute minted almost a century ago…
• Honoring the 150th anniversary of the Declaration of Independence, this was struck for just a few days in May and June of 1926 at the U.S. Mint in Philadelphia.
• One of only two $2.50, or quarter-eagle, commemorative gold coins in U.S. history…and also the last.
• Created by U.S. Mint chief engraver John R. Sinnock, the front features Liberty holding a scroll symbolic of the Declaration in one hand, and the Torch of Freedom in the other.
• The back depicts Independence Hall in Philadelphia, where the Declaration was signed, and denotes the "lost" denomination of "2 ½ Dollars" – no longer seen on any circulating U.S. coinage.
• Presented in About Uncirculated condition, protectively encapsulated in a crystal-clear capsule that makes it safe to examine the breathtaking designs on both sides without fear of damage from dust, dirt and fingerprints.
• Accompanied by a lockable wooden Display Chest (measuring approximately 5" x 3¾" x 1½"), with a specially designed wooden insert that allows you to view your coin at the optimum angle.
• Comes with an expertly researched Collector Card filled with fascinating narrative about your historic gold coin.
• Guarantee of Satisfaction: Free returns for replacement or full refund.
Show Less
Show More
In stock. Ships in 1-2 weeks.
$898
Payable in 2 monthly installments of $449
This product allows the convenience of a gradual payment plan. It is payable in two equal, monthly, interest-free installments.

Please note: The exact appearance of the coin you receive may vary from the images shown.

Your satisfaction is 100% guaranteed. You may return your product at our expense within 30 days for replacement or for a full refund. Orders are subject to acceptance.