The George Washington Proof Gold Coin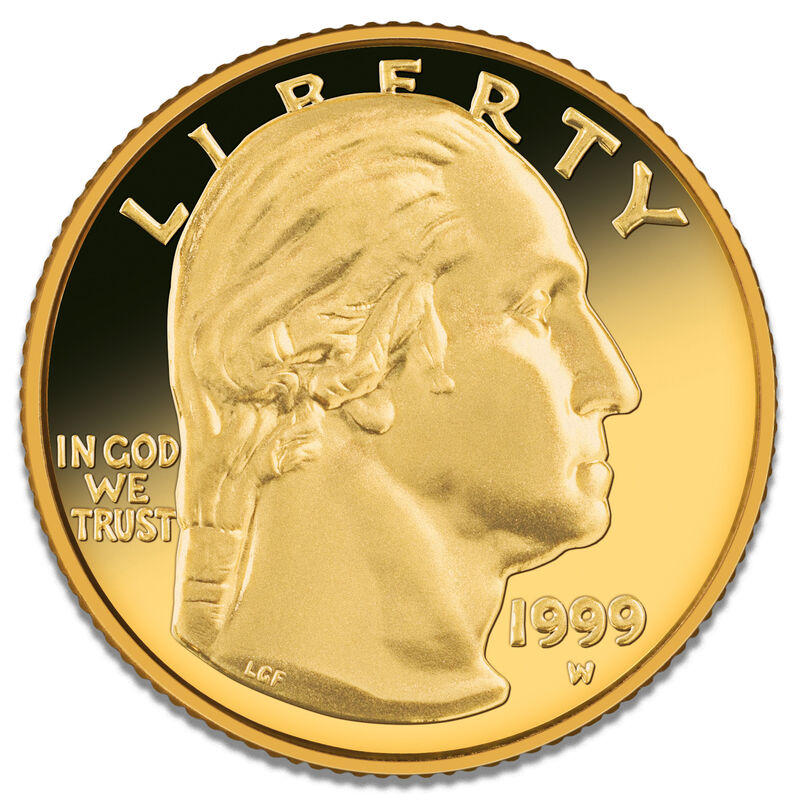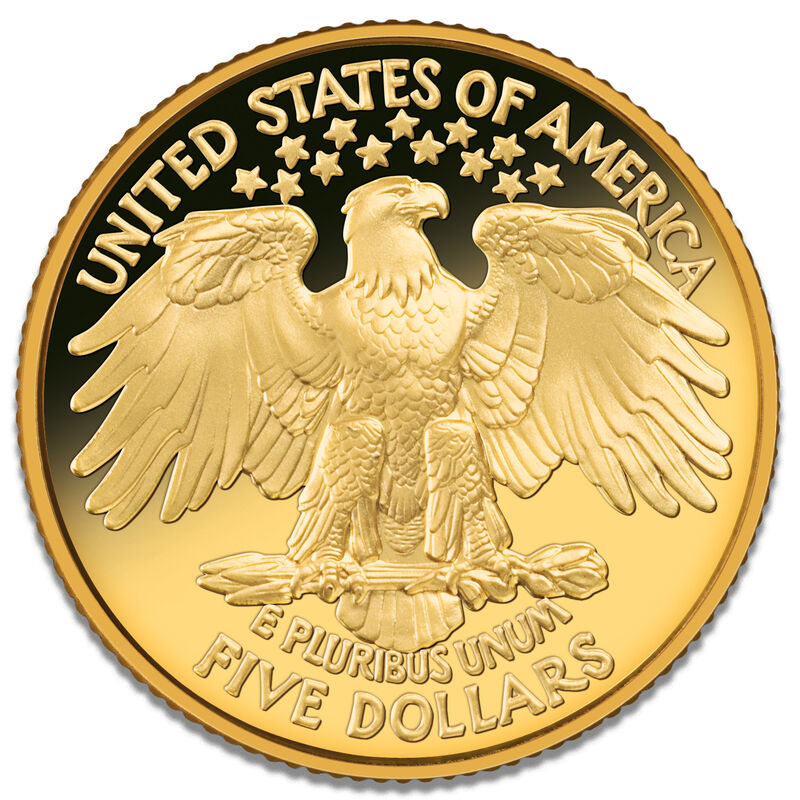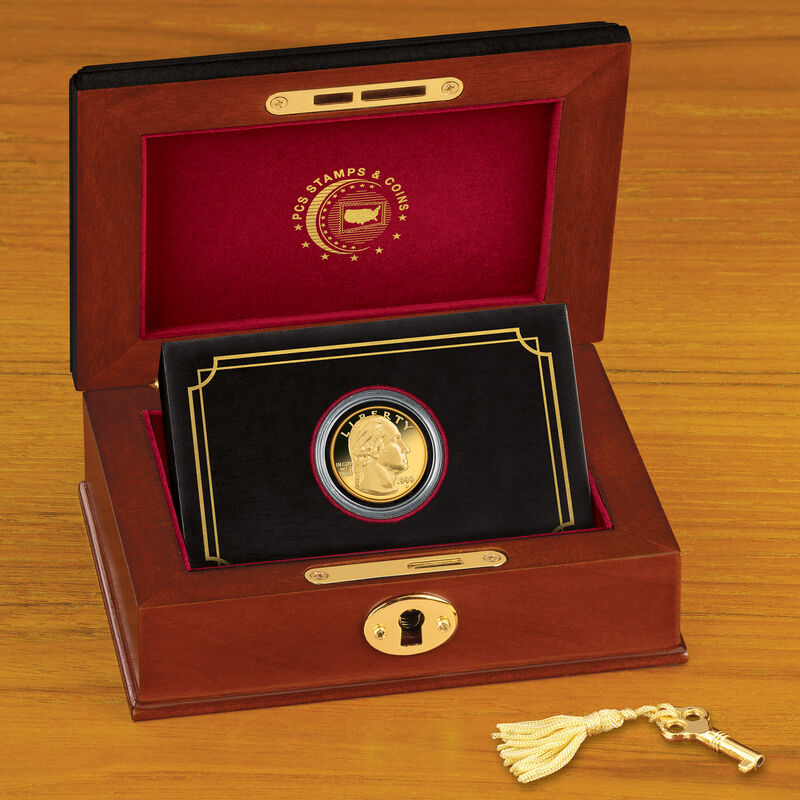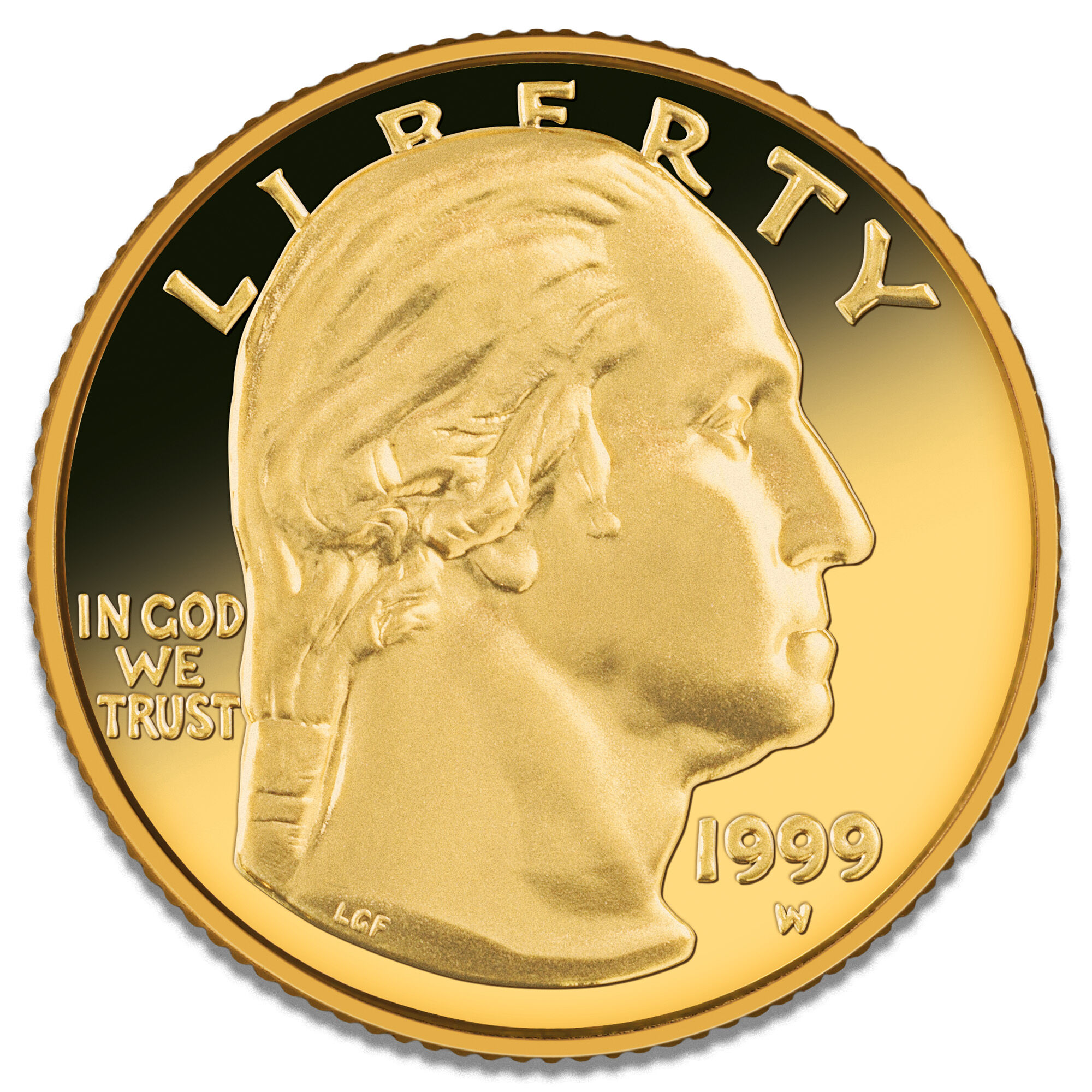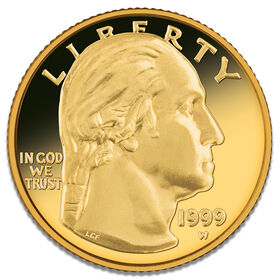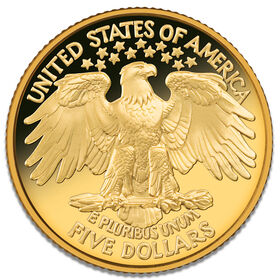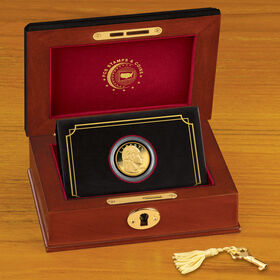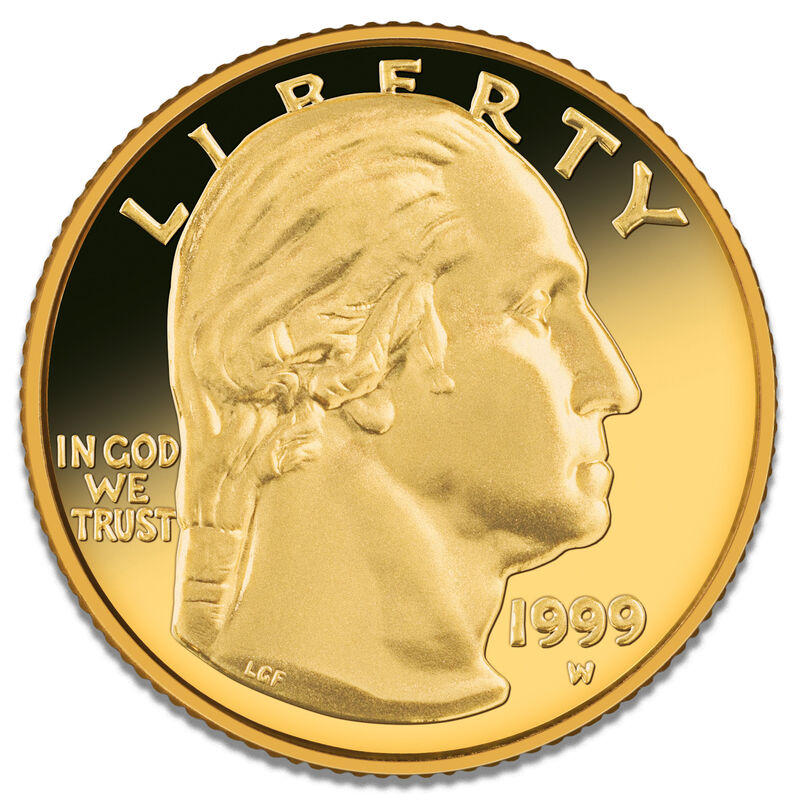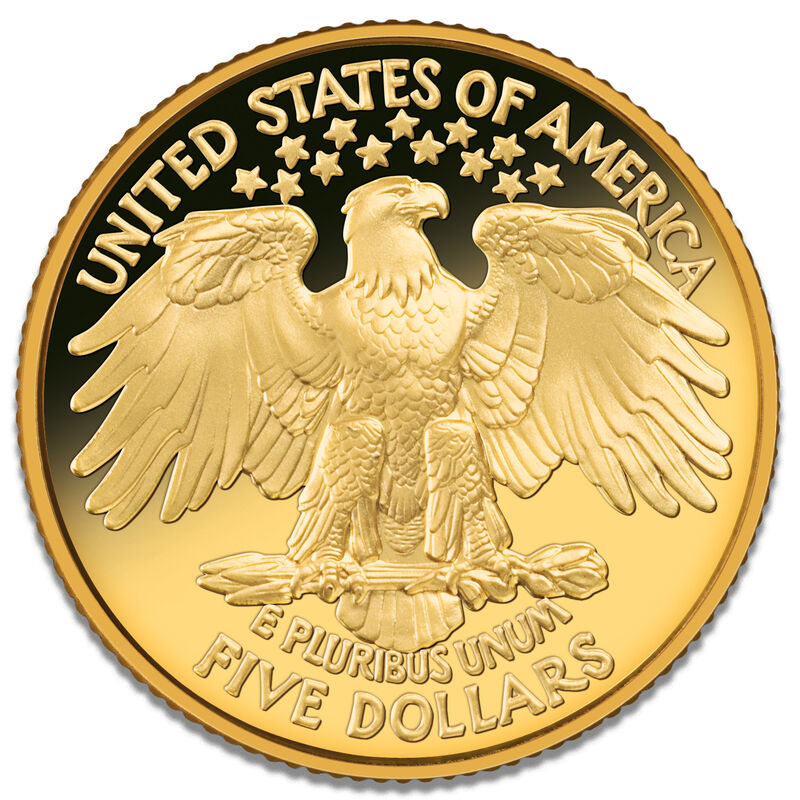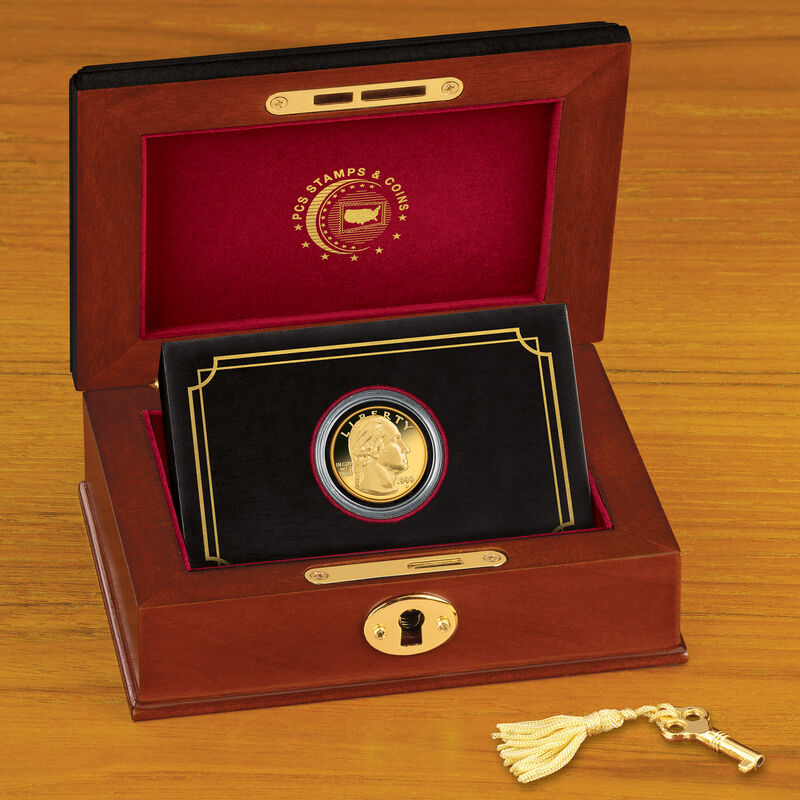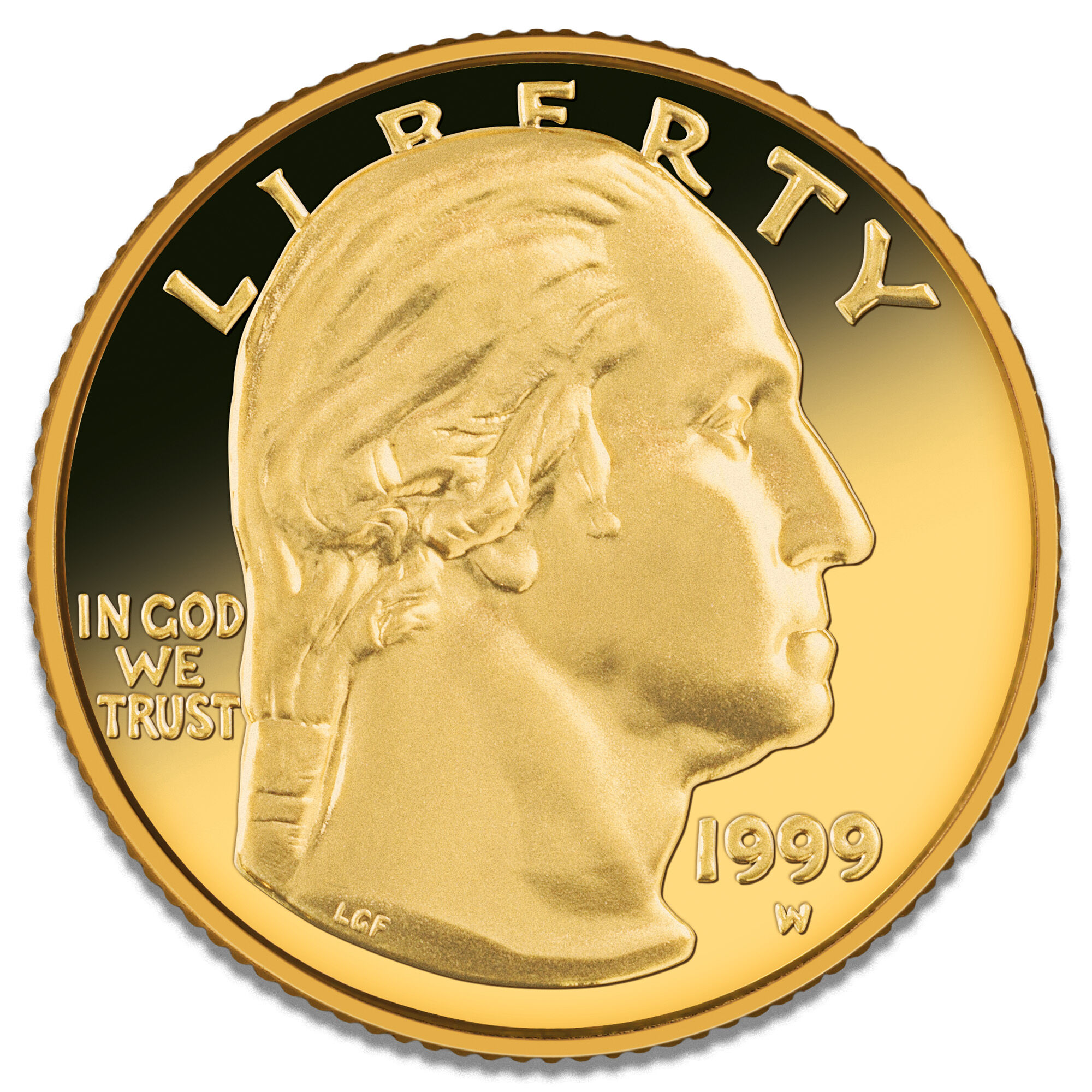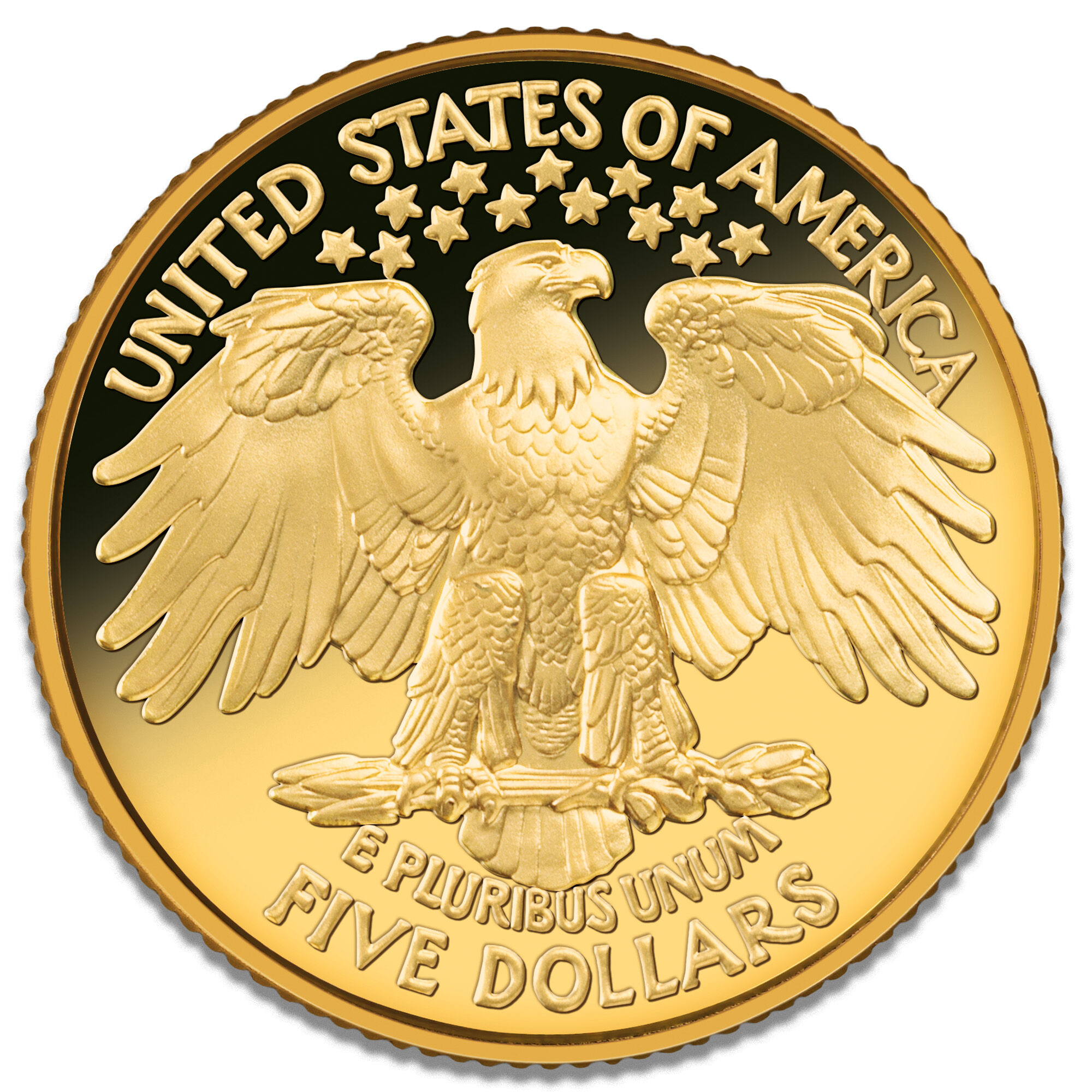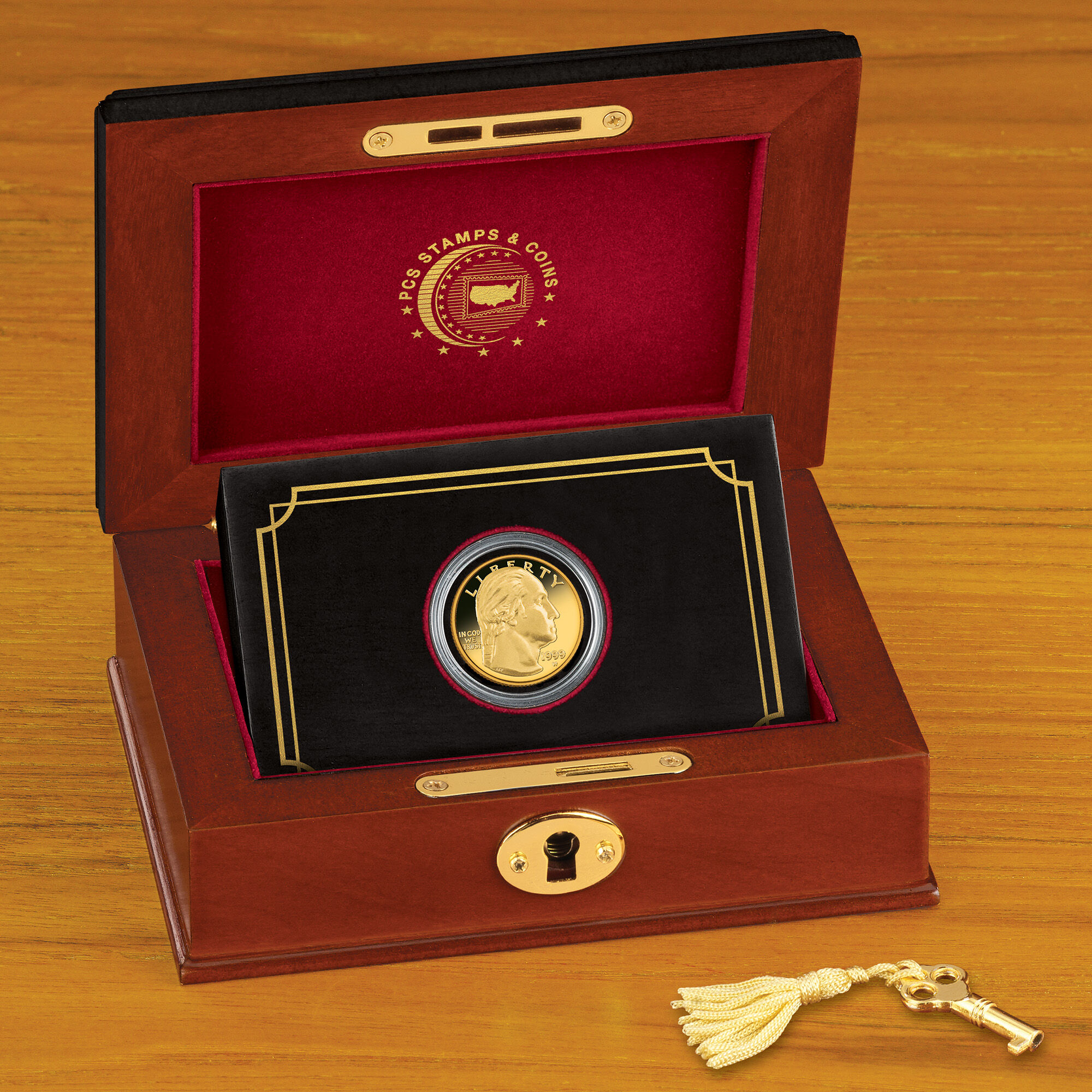 A 90% gold, limited-edition tribute to the Father of Our Country…
• The spectacular George Washington Proof Gold Coin, issued only in 1999 to mark the 200th anniversary of Washington's death, features the same exquisite portrait as the newest U.S. quarters.
• Struck in 90% gold, it contains nearly a quarter-ounce of pure gold — and is the same size as a vintage U.S. $5 gold coin last made for circulation more than a century ago.
• Sculptor Laura Gardin Fraser produced the design — based on a 1785 bust by Jean-Antoine Houdon — as part of a U.S. Treasury competition for the Washington quarter.
• John Flanagan's design was ultimately used on America's quarters from 1932 to 2021, but the front and back of Fraser's winning entry were selected for the 1999 gold coin.
• This proof edition was made at the prestigious West Point Mint, which strikes much of America's finest coinage; proofs are the highest-quality coins from the U.S. Mint.
• The clear capsule ensures that the coin can be viewed from both sides without fear of damage from dust or fingerprints.
• Accompanied by a luxurious wooden Display Chest (measuring 5" x 1½" x 3¾") with a wooden insert that flips up for better viewing of the coin's legendary designs.
• Comes with a Collector's Guide filled with fascinating narrative about the history and design of the coin.
• Guarantee of Satisfaction: Free returns for replacement or full refund.
Show Less
Show More
In stock. Ships in 1-2 weeks.
$898
Payable in 2 monthly installments of $449 (includes shipping)
This product allows the convenience of a gradual payment plan. It is payable in two equal, monthly, interest-free installments.
Your satisfaction is 100% guaranteed. You may return the product at our expense within 30 days for replacement or for a full refund. Orders are subject to acceptance.