Ancient Greek Lion Silver Coin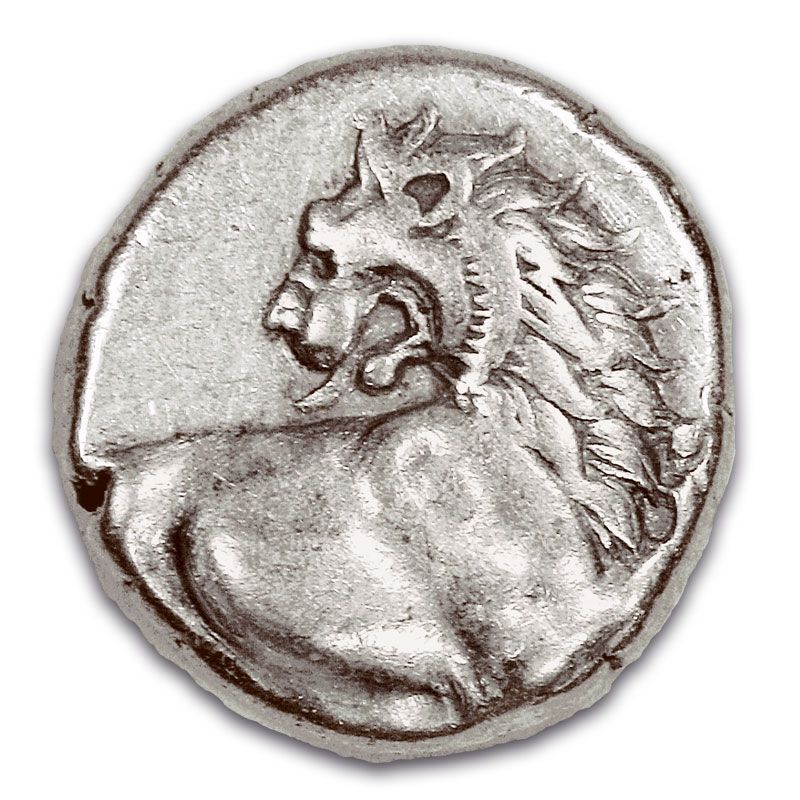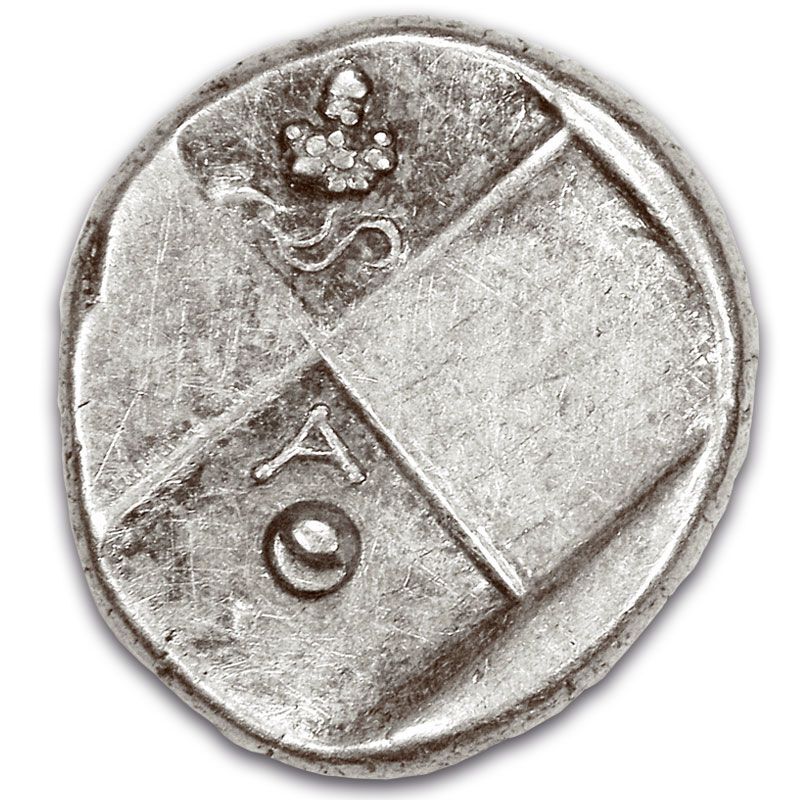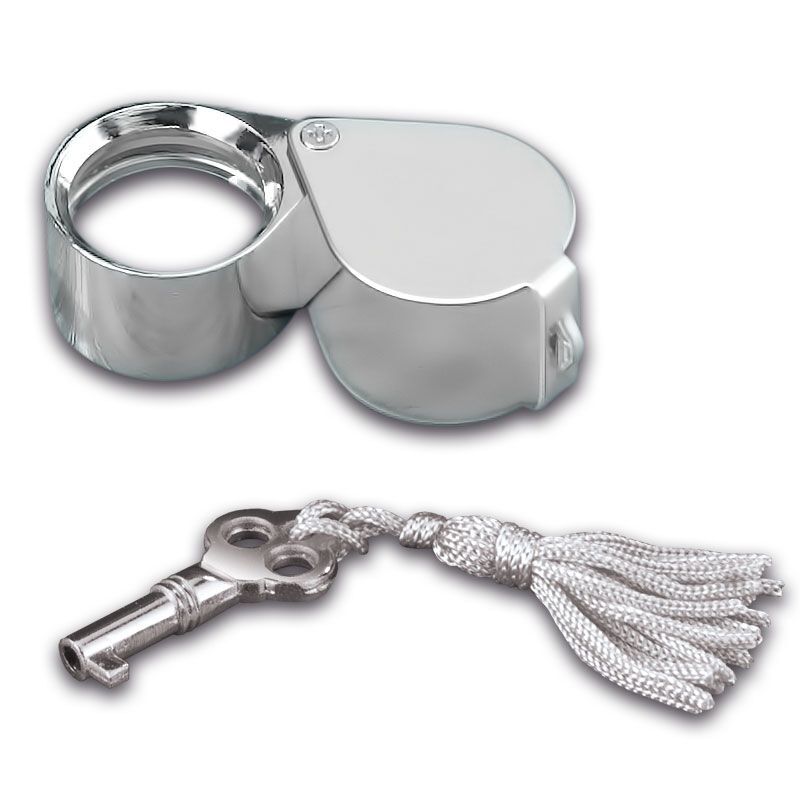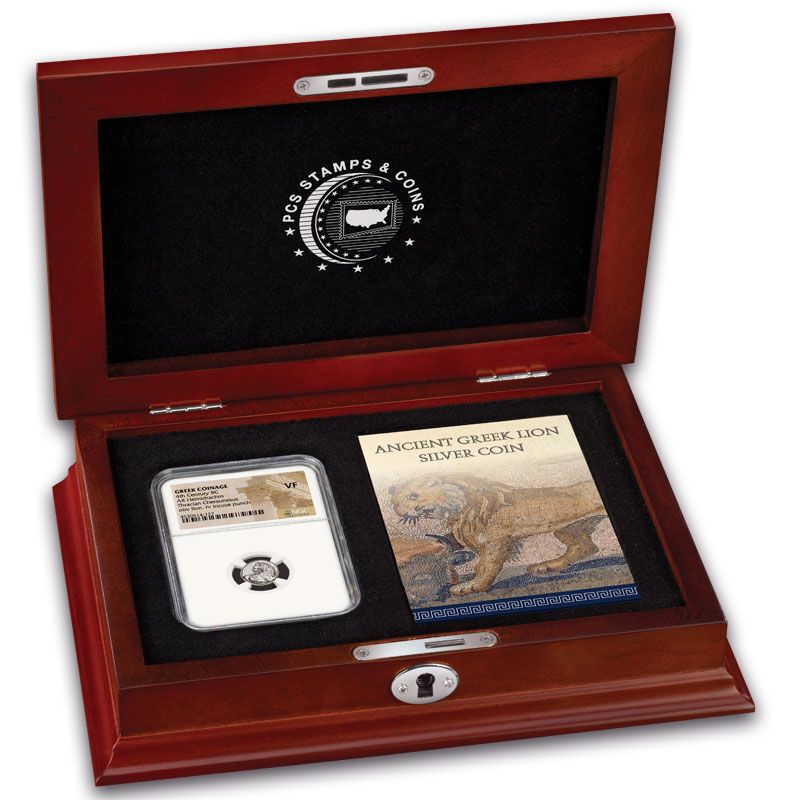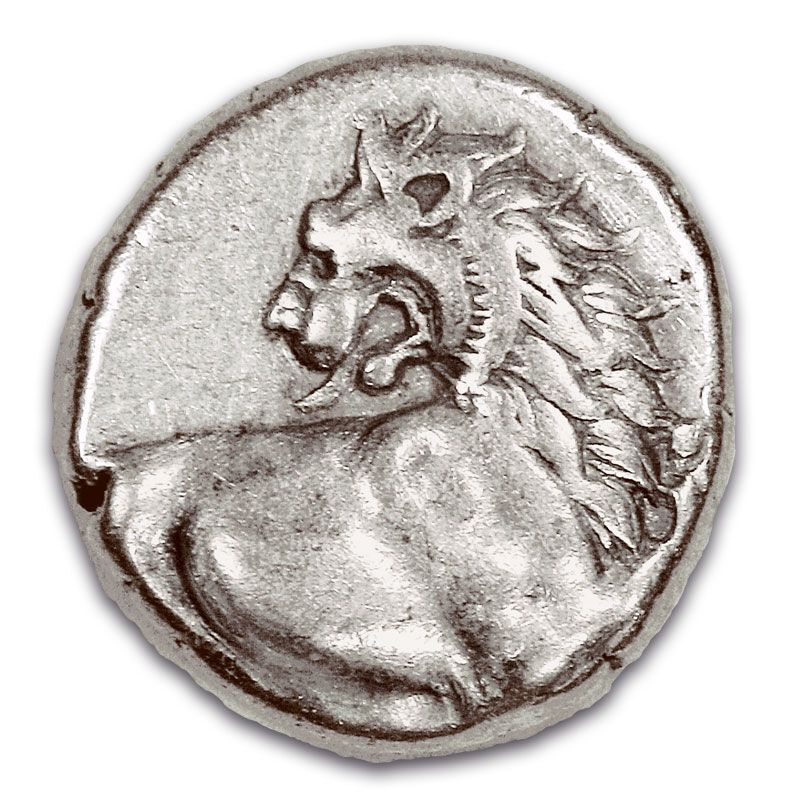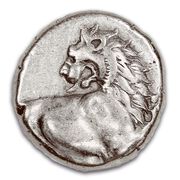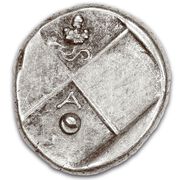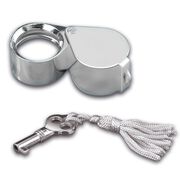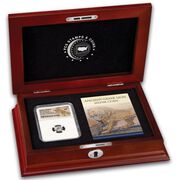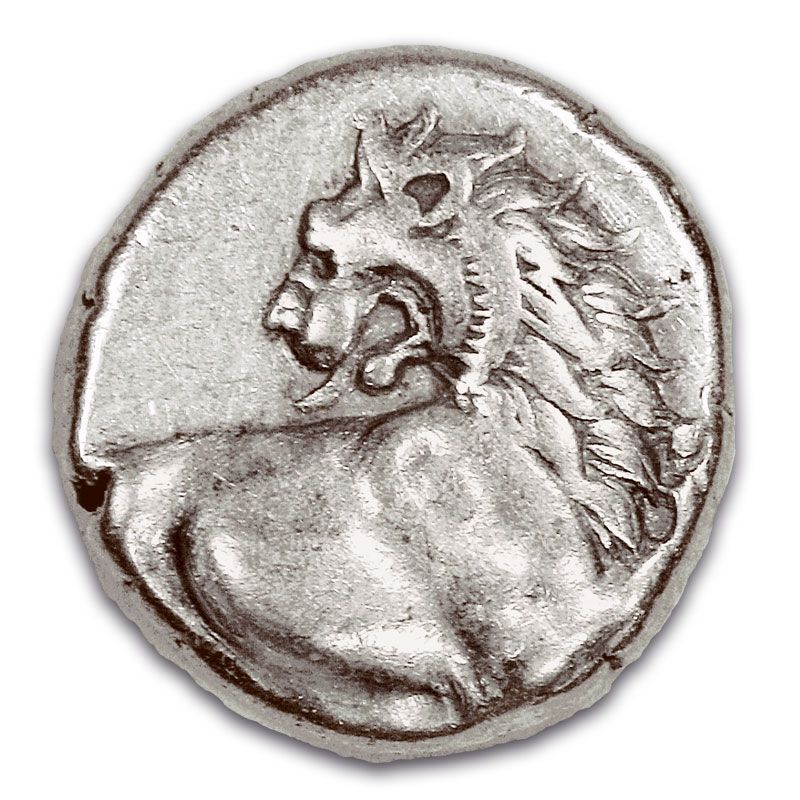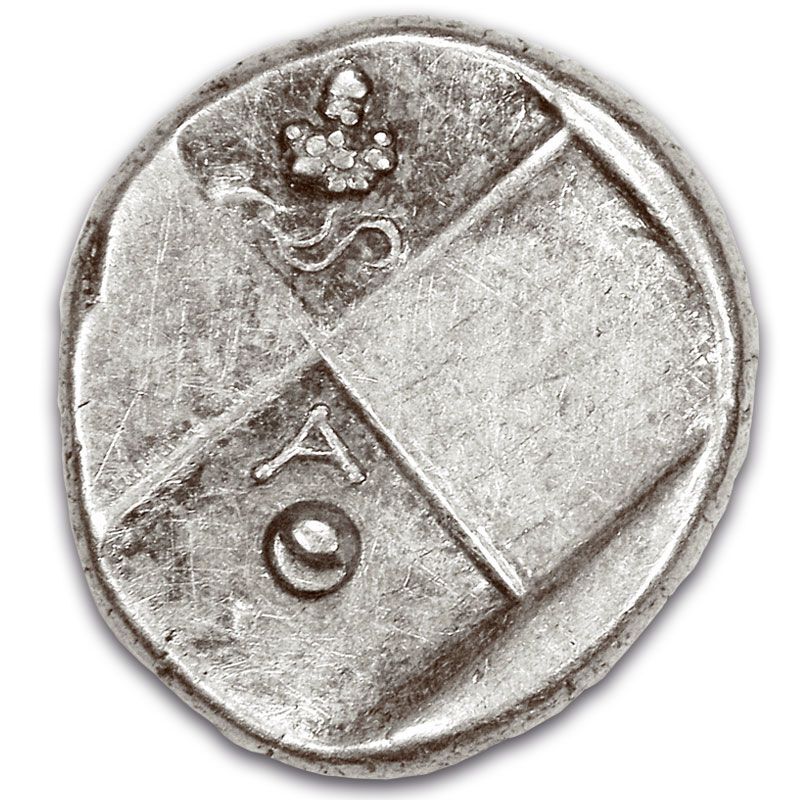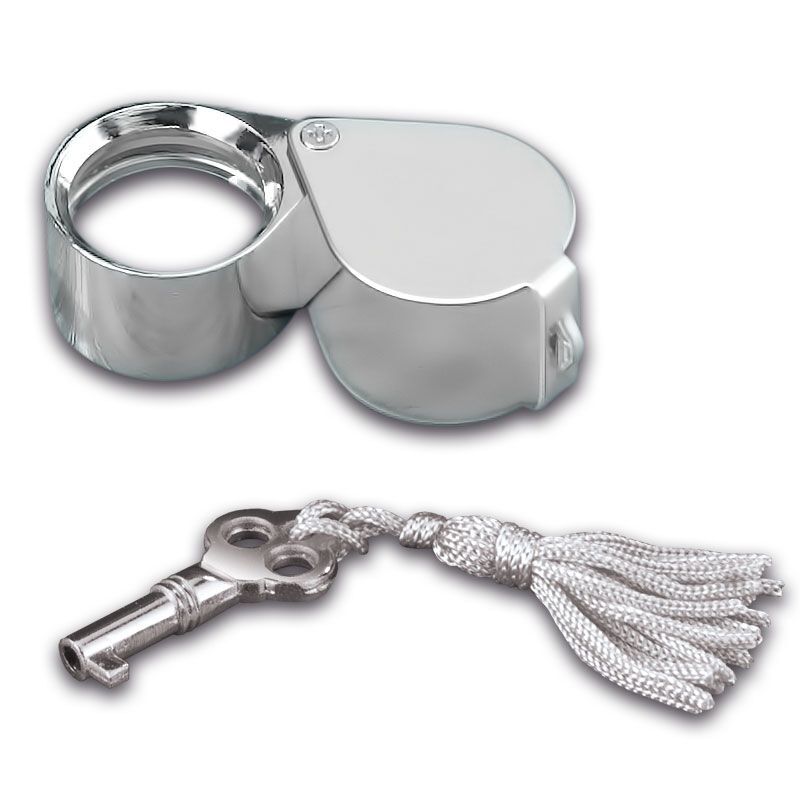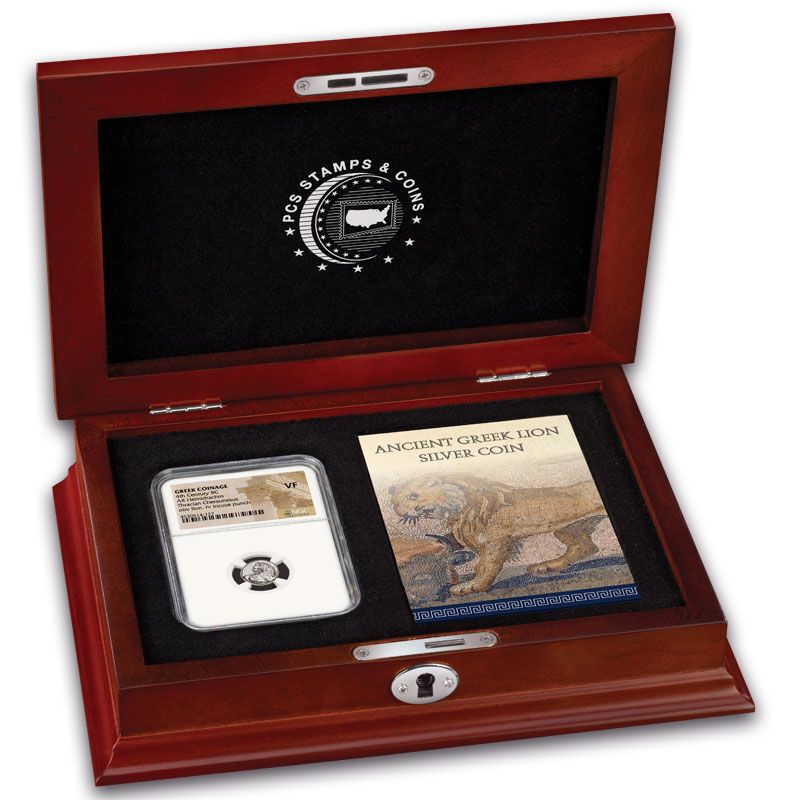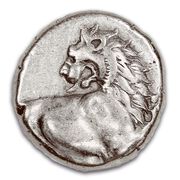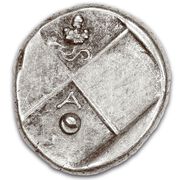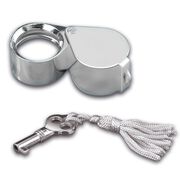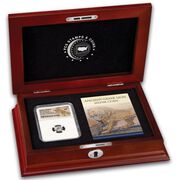 Ancient Greek Lion Silver Coin
Hand-struck and dating back to the fourth century B.C.

More than 2,300 years ago in the fourth century B.C., an ancient Greek colony produced one of the most outstanding silver coins in history, the silver hemidrachm. An exquisite work of art struck by hand by skilled artisans, it features a magnificent lion — a powerful symbol of the region — and was cherished by everyone from kings to traders, merchants and farmers.

Most ancient Greek lion silver coins were lost to history or melted for their precious metal thousands of years ago, but by special arrangement, PCS Stamps & Coins has acquired a limited quantity of these incredible coins. Now, you can own a stunning genuine example, expertly certified by Numismatic Guaranty Corporation (NGC), one of the world's leading coin-grading companies.
Show Less
Show More
$289
Payable in 3 monthly installments of $96.33
this is a custom out of stock message set by a site preference
The coin you receive will:

• Be enhanced by a Collector's Guide — written by experts — that includes captivating details about the history and design of your coin, plus a magnifying loupe for easier viewing of the historic designs.
• Arrive in a handsome wooden Display Chest, complete with lock and key, that measures 5 3/8" x 1 1/2" x 4 3/8".
• Be presented in circulated Very Fine condition, sealed in a clear archival holder that preserves its stunning designs for generations to come…while allowing you to examine the details on both sides safely.
• Please note: no two hand-struck coins are exactly alike. Coin received may differ slightly from coin shown.

This product allows you the convenience of a gradual payment plan. You can pay in three monthly installments.

Your satisfaction is guaranteed by PCS Stamps & Coins' guarantee of quality and excellent service. If you're not completely satisfied, return your product within 30 days for replacement or refund. All orders are subject to acceptance.