Depression Era High-Value U.S. Currency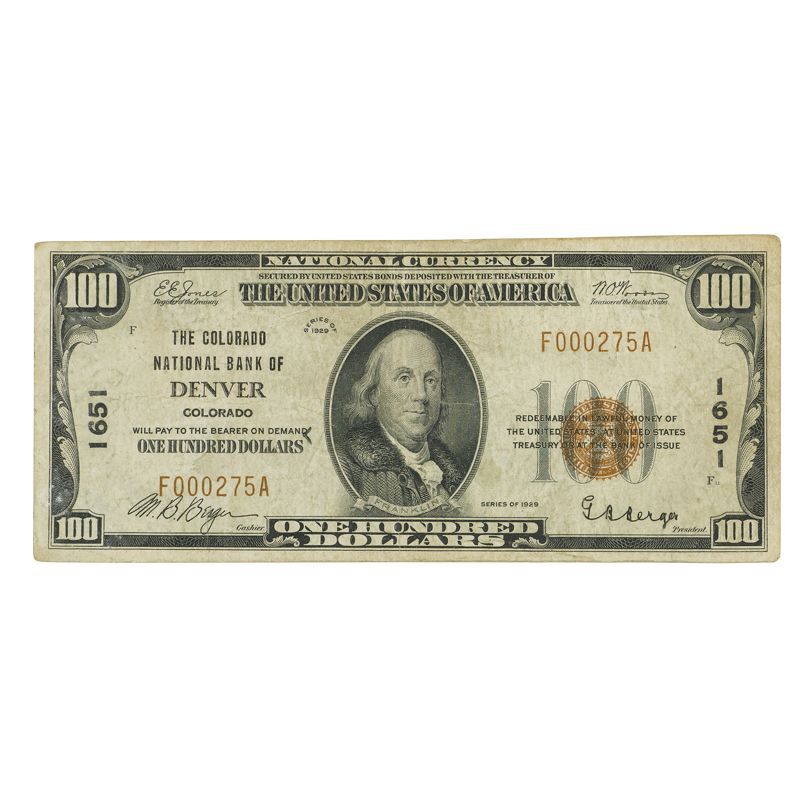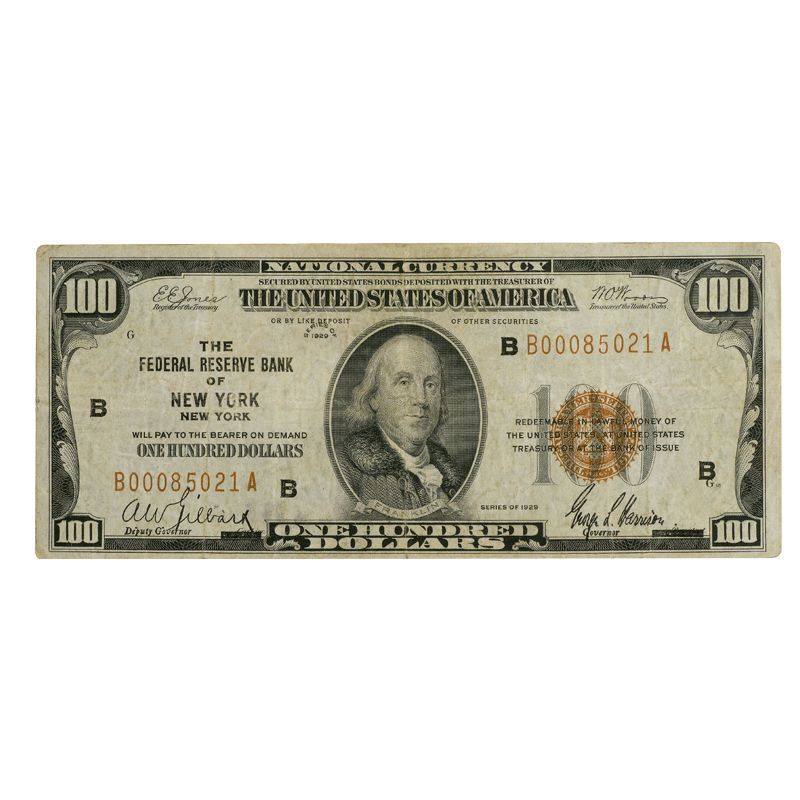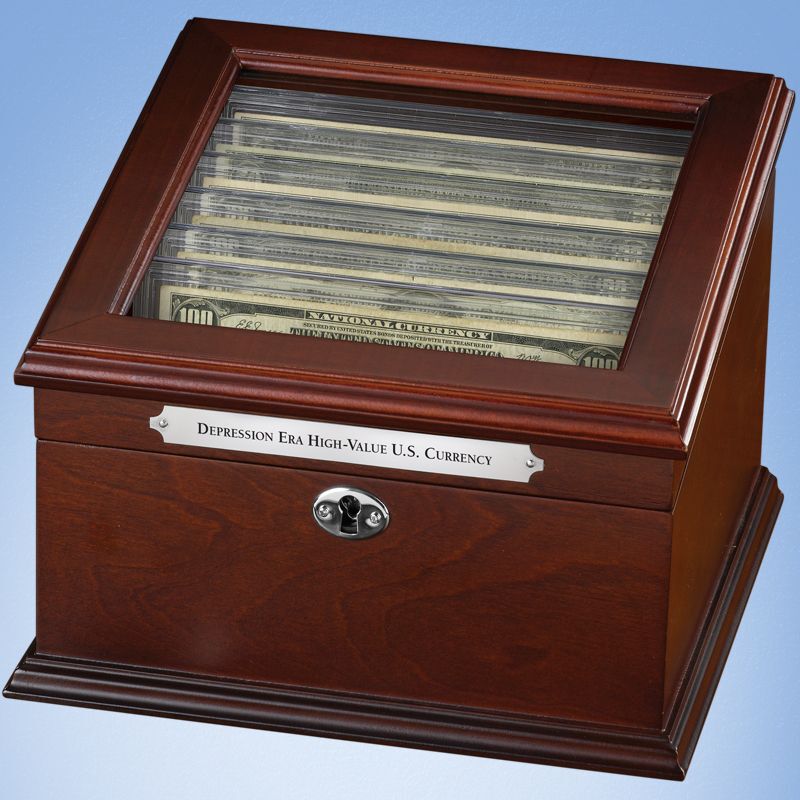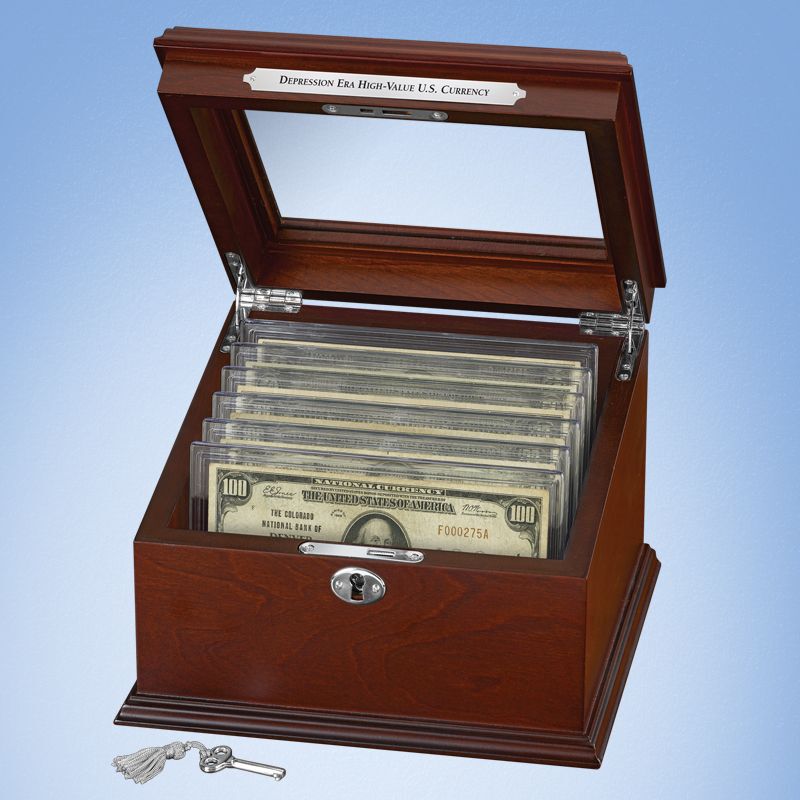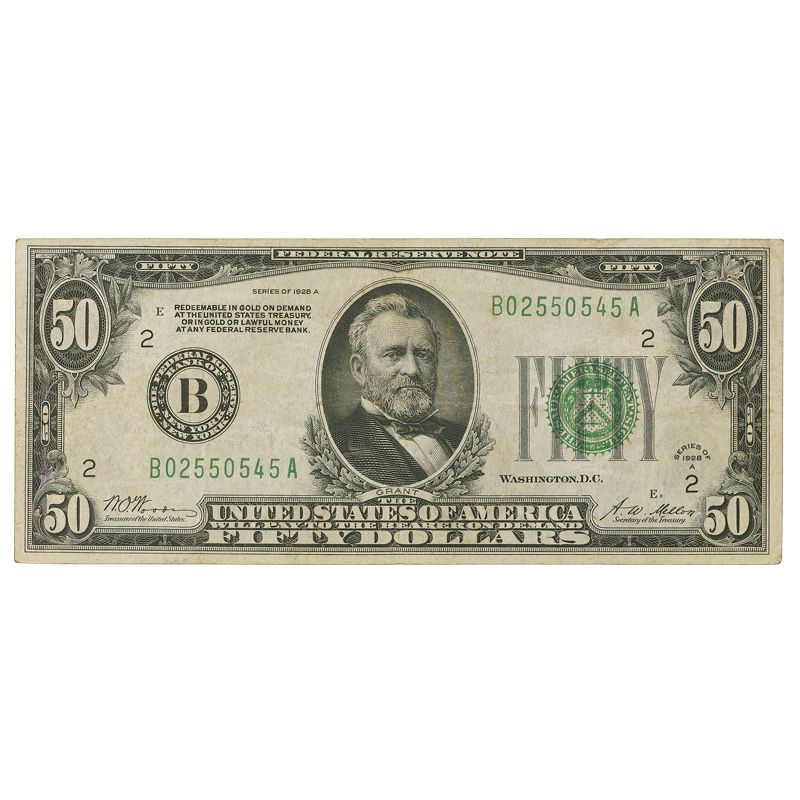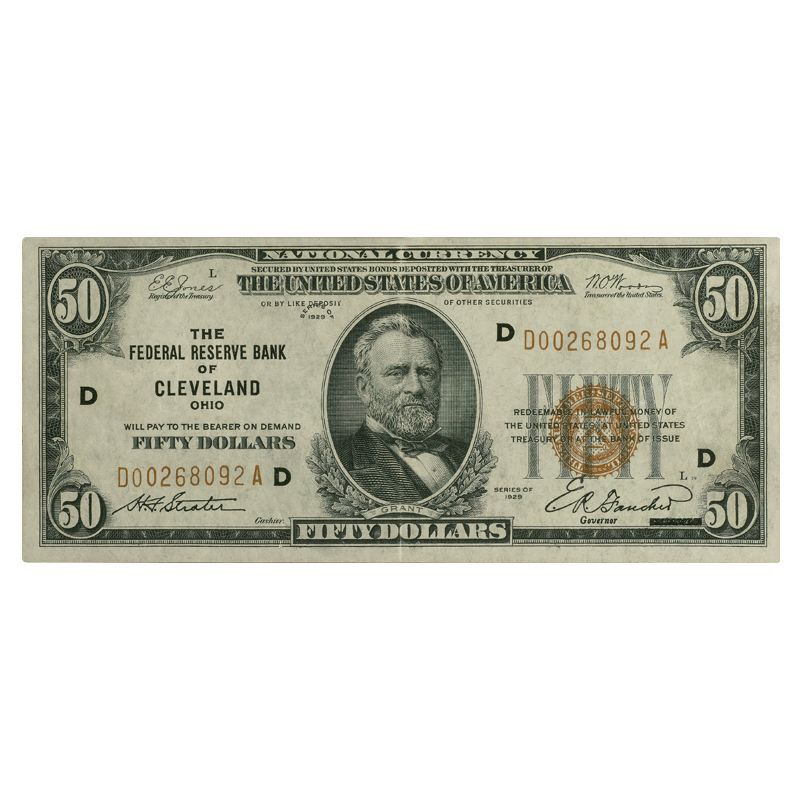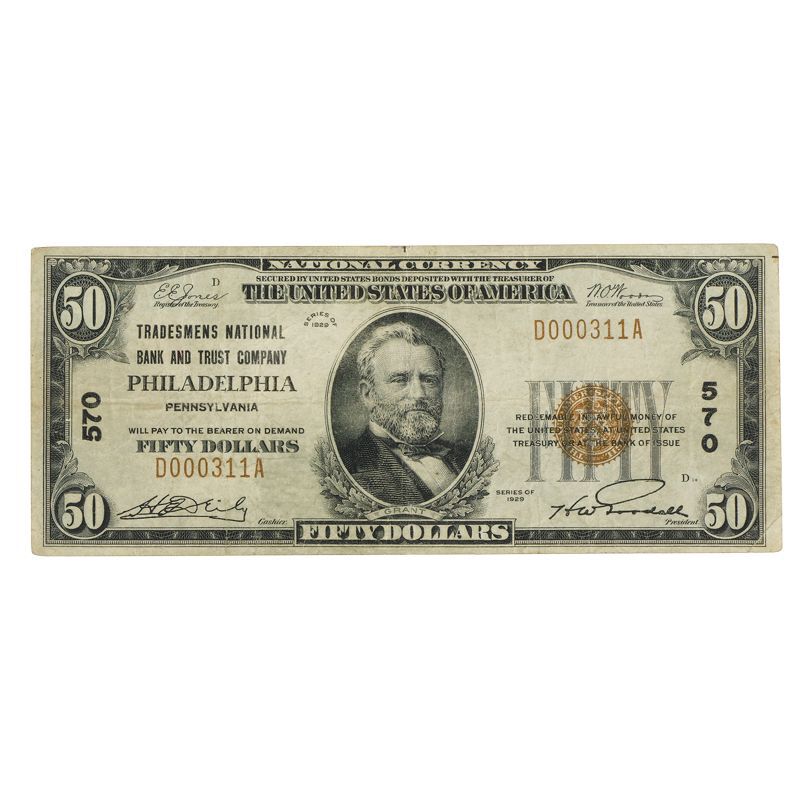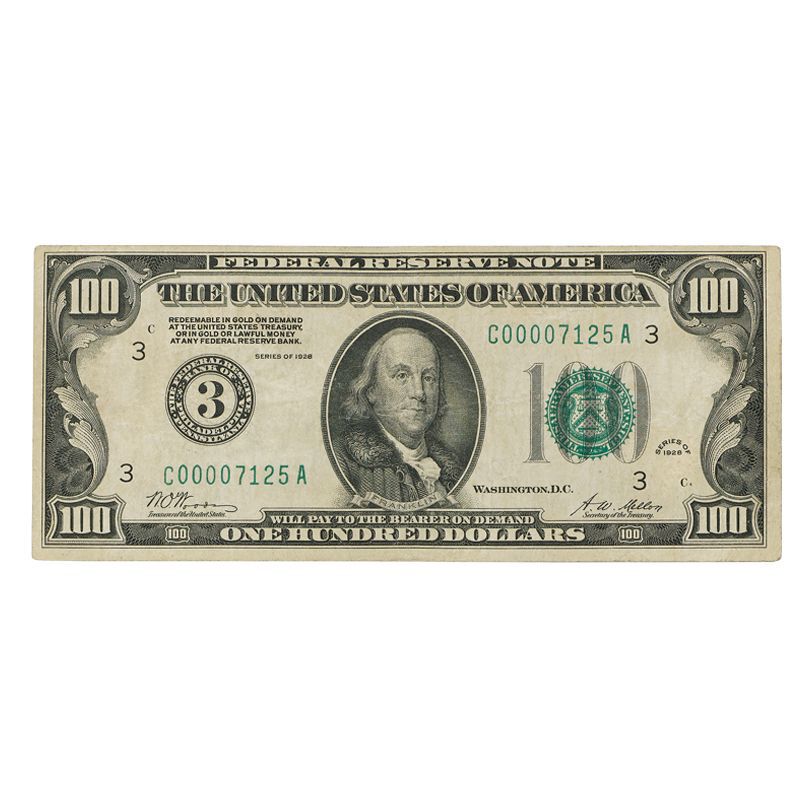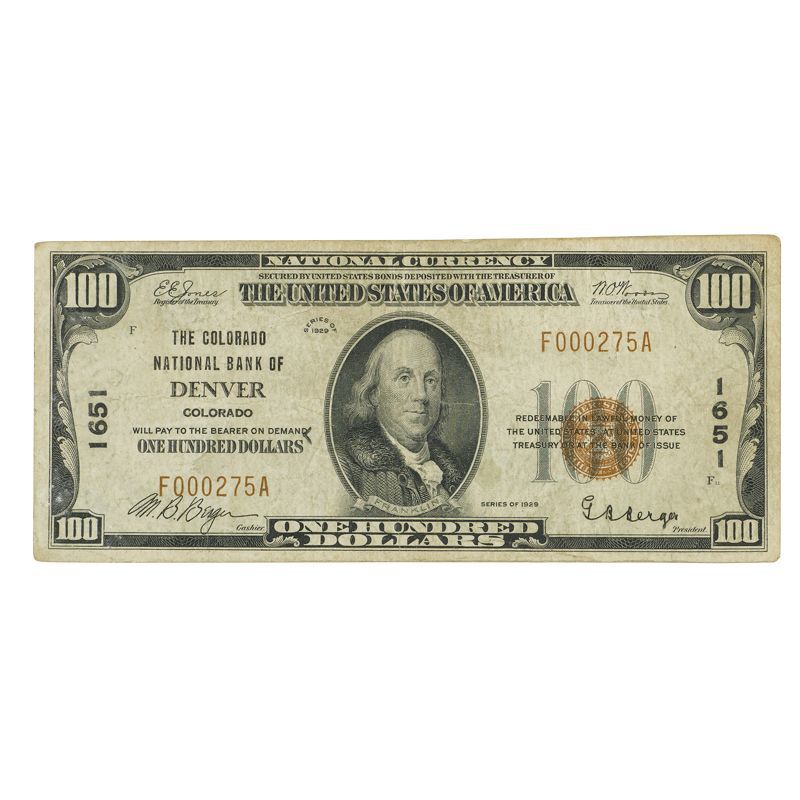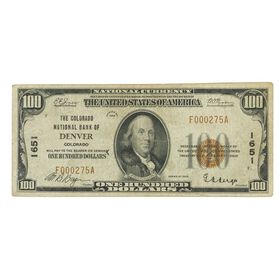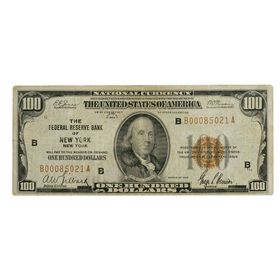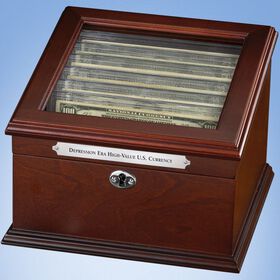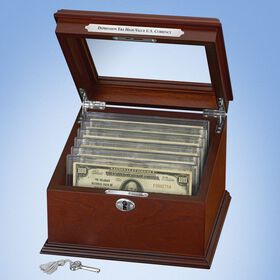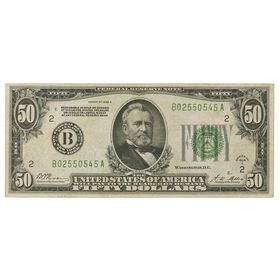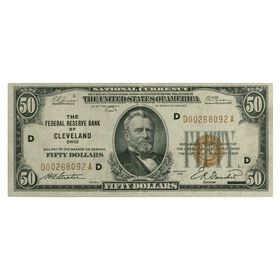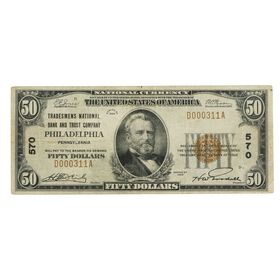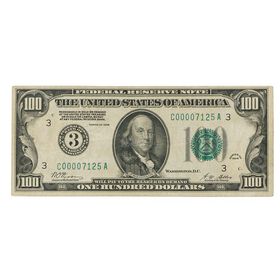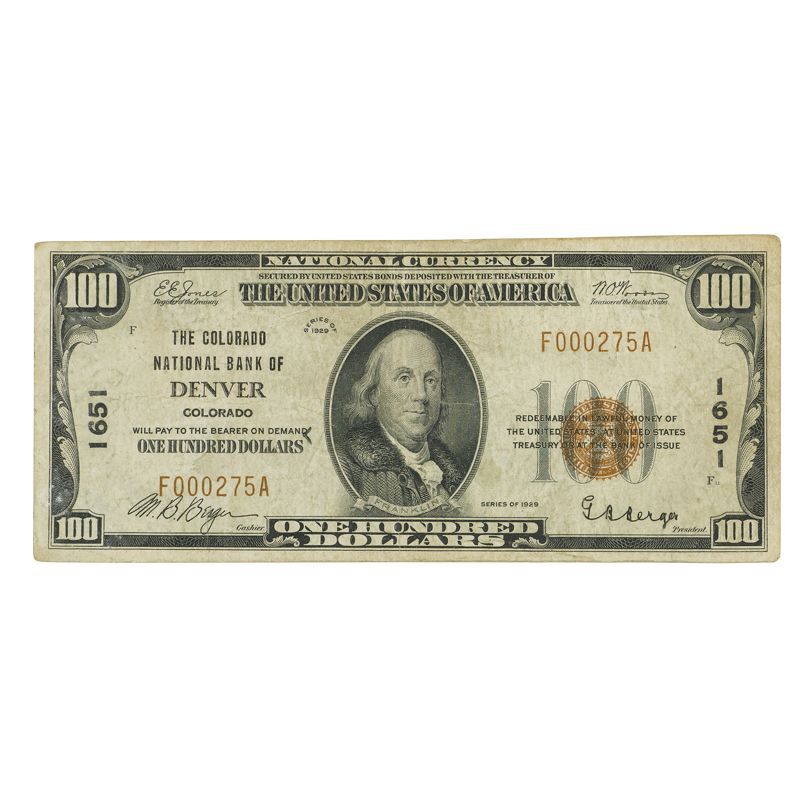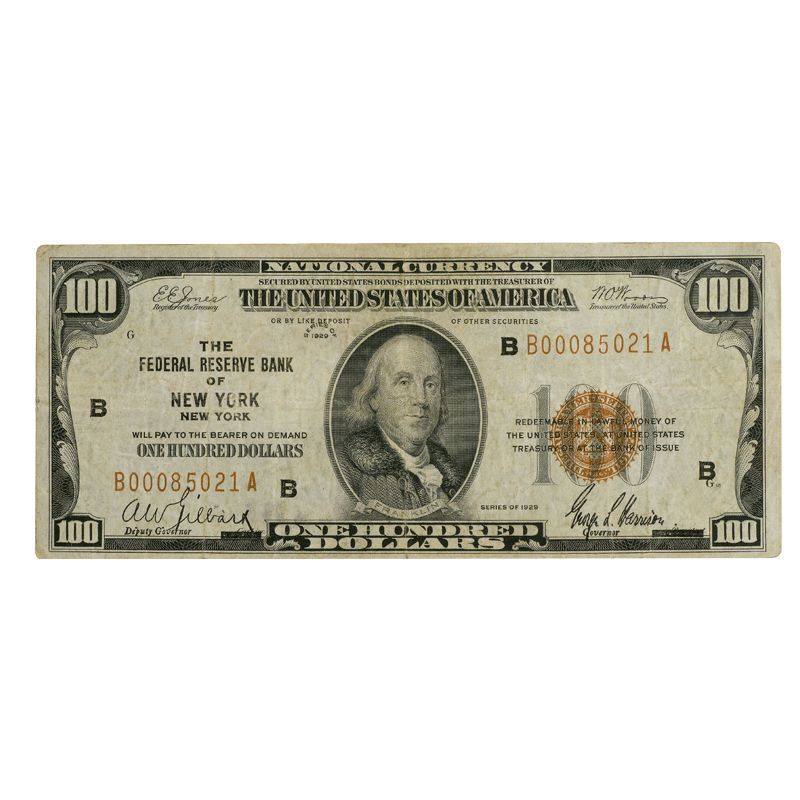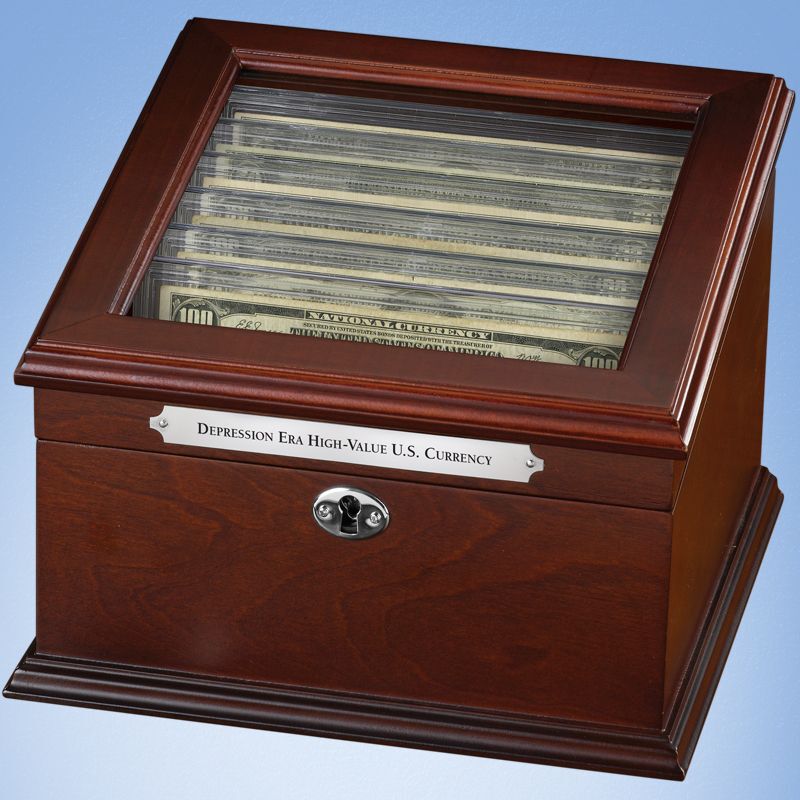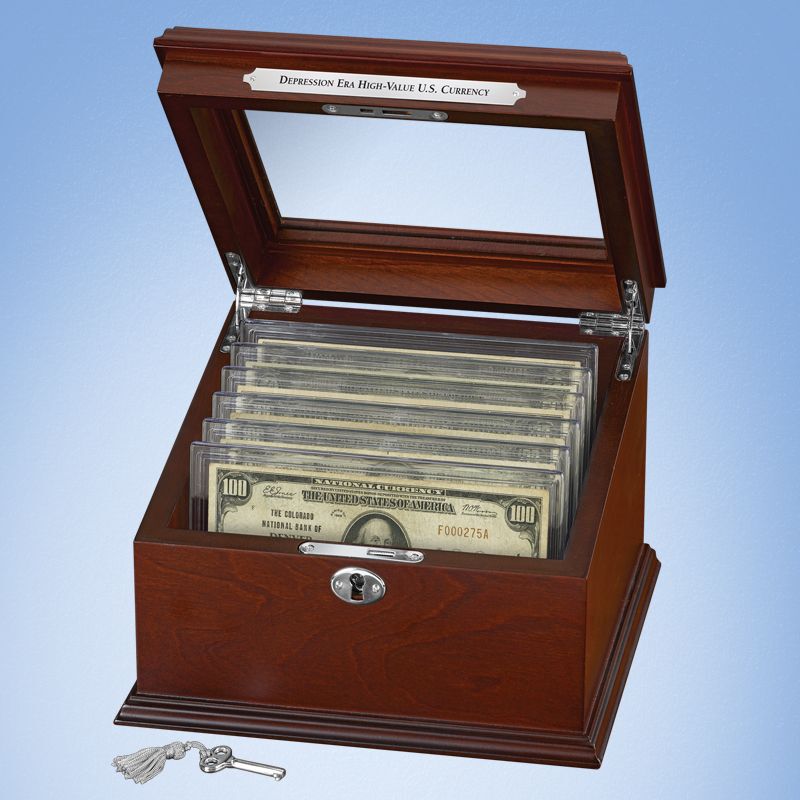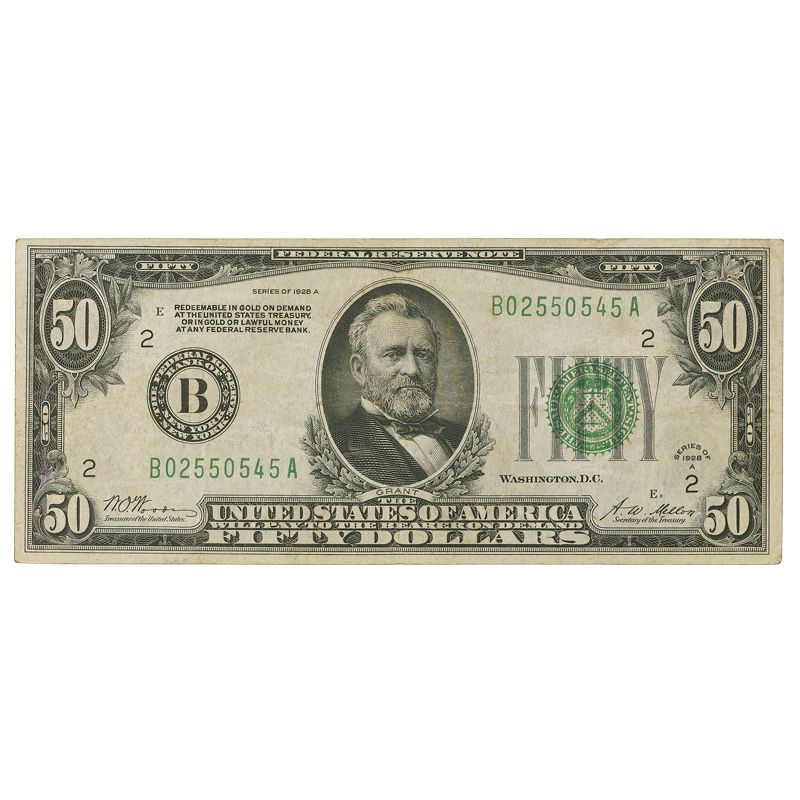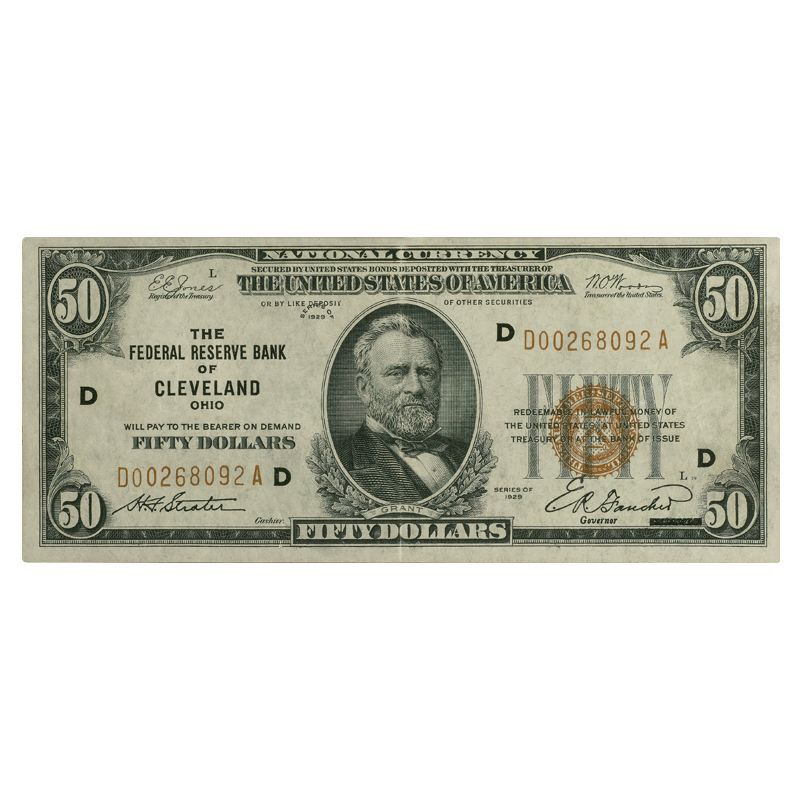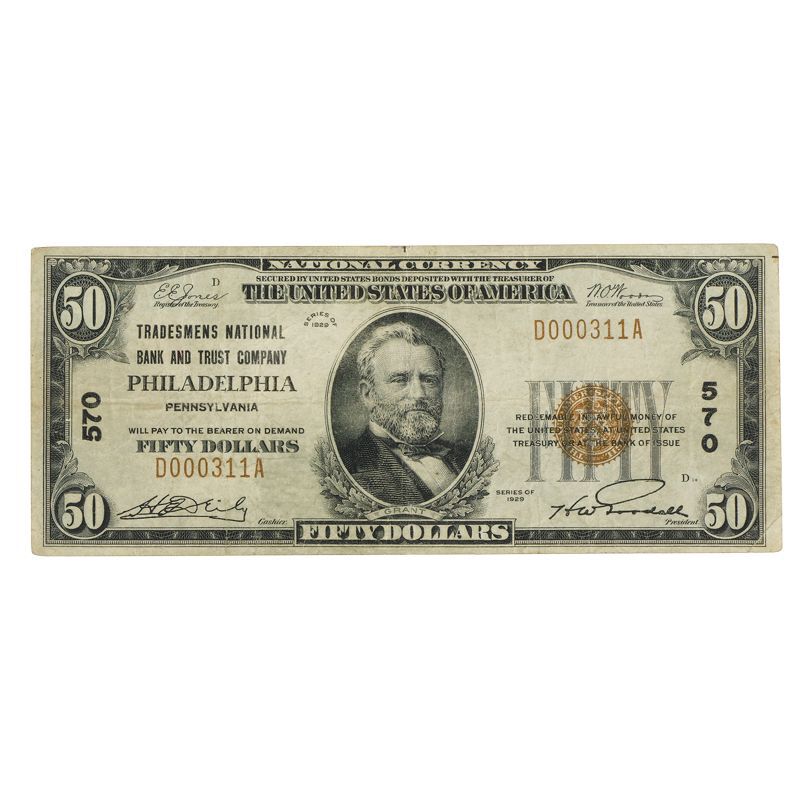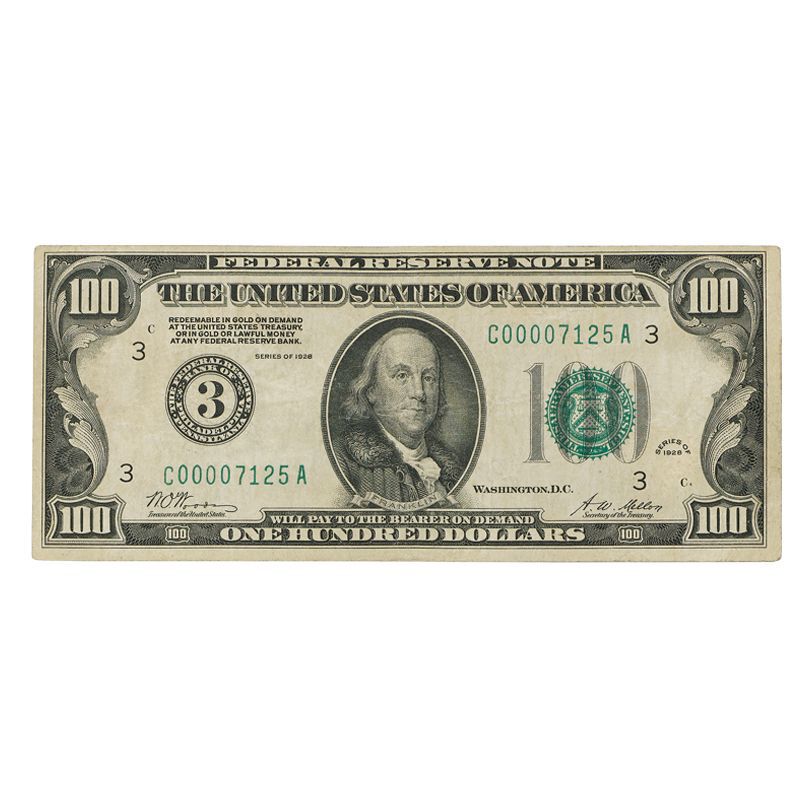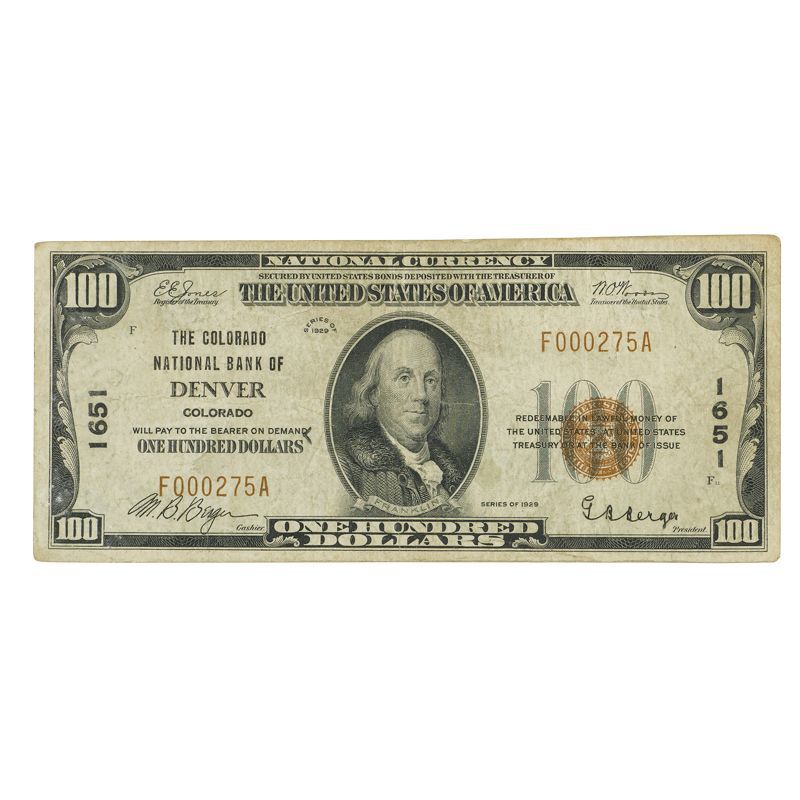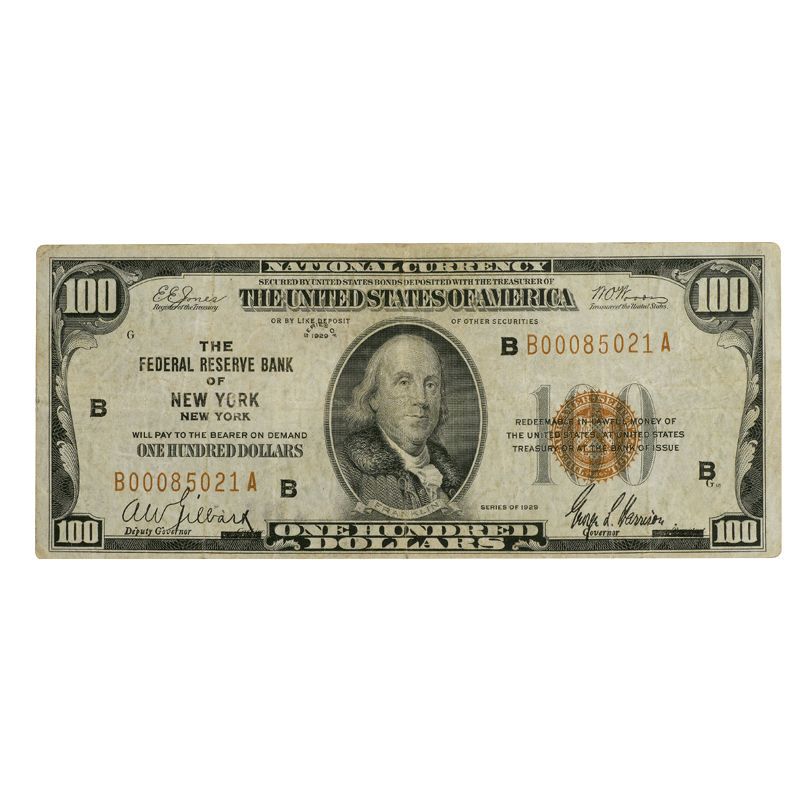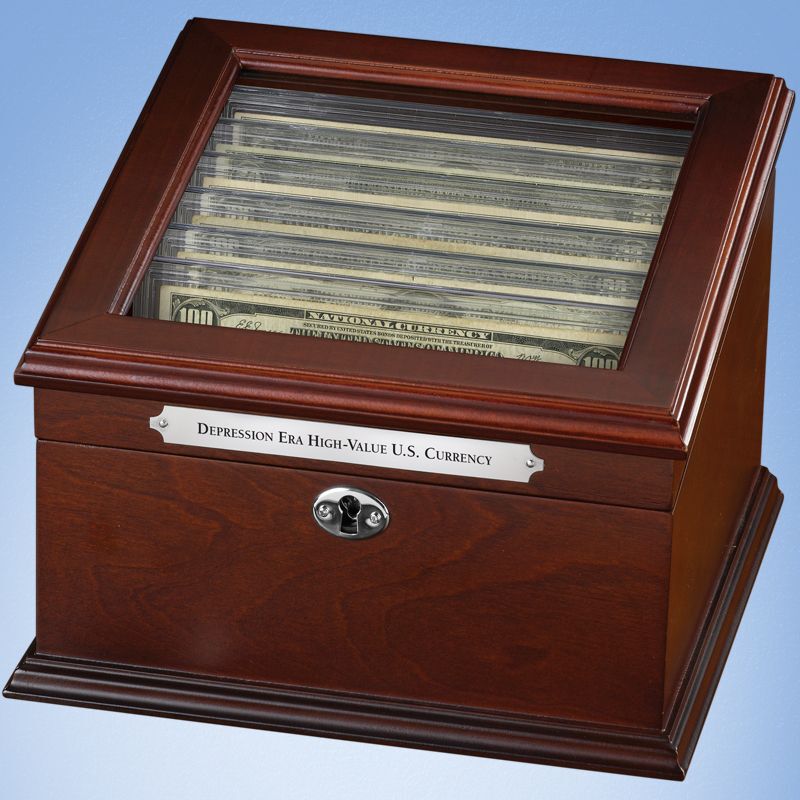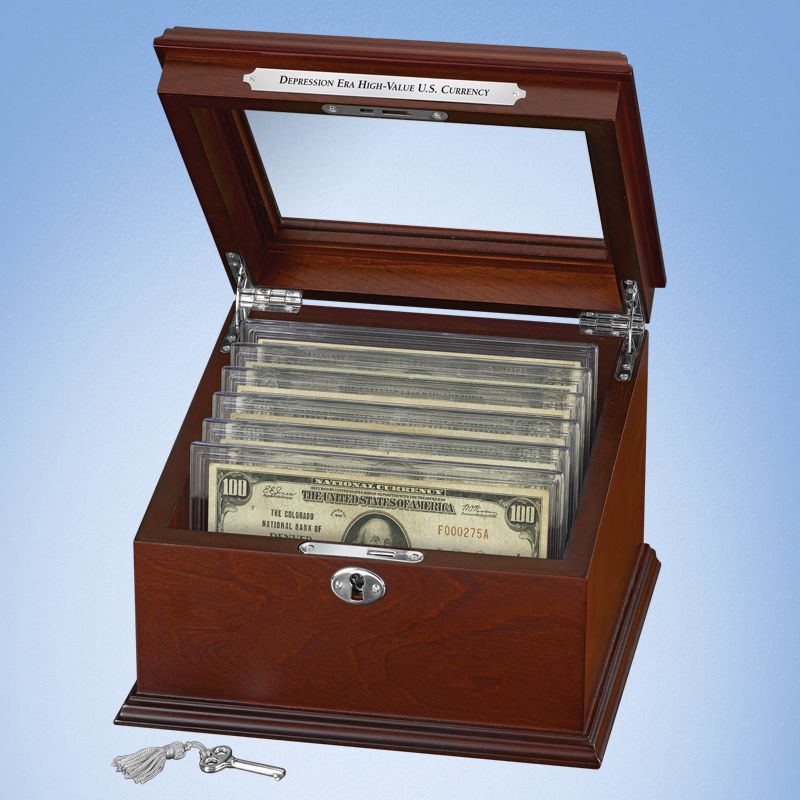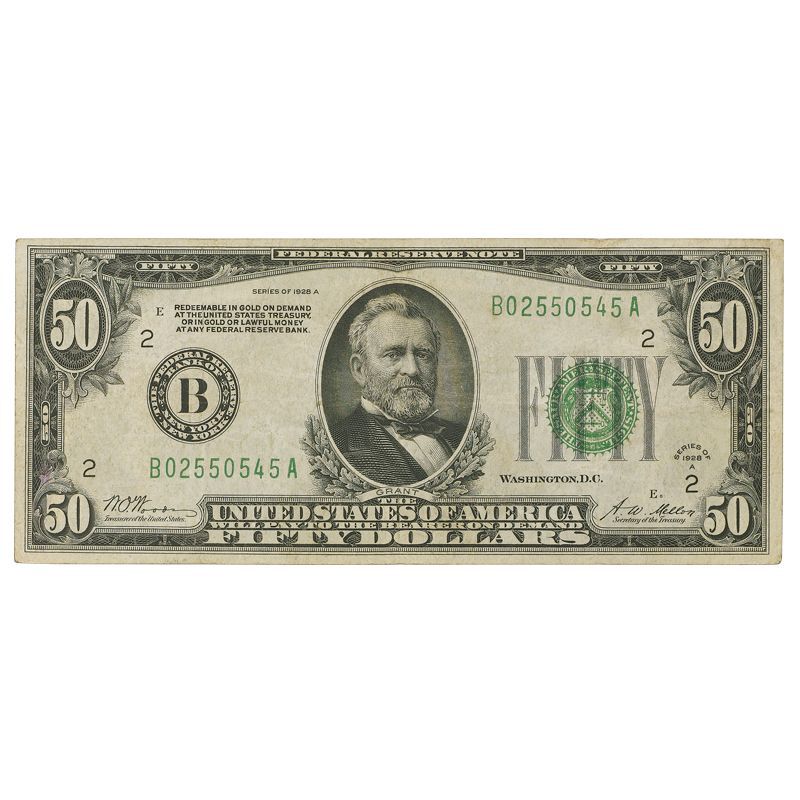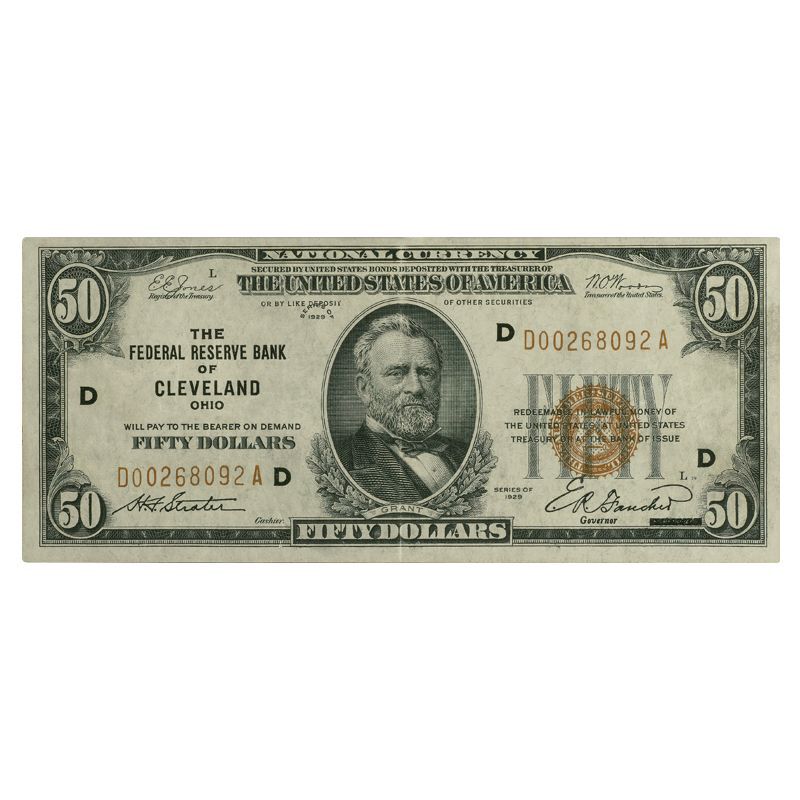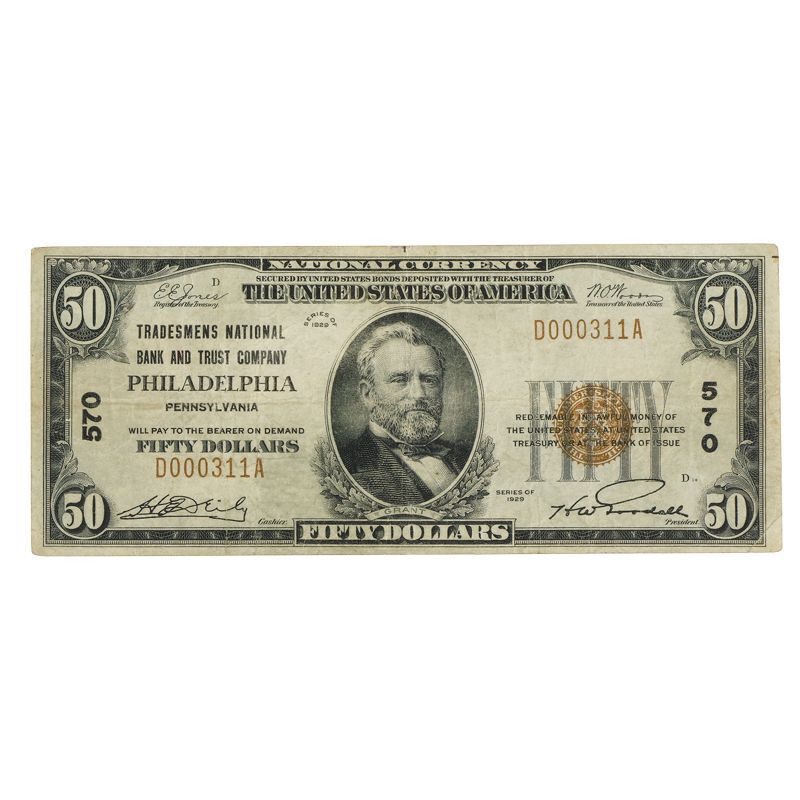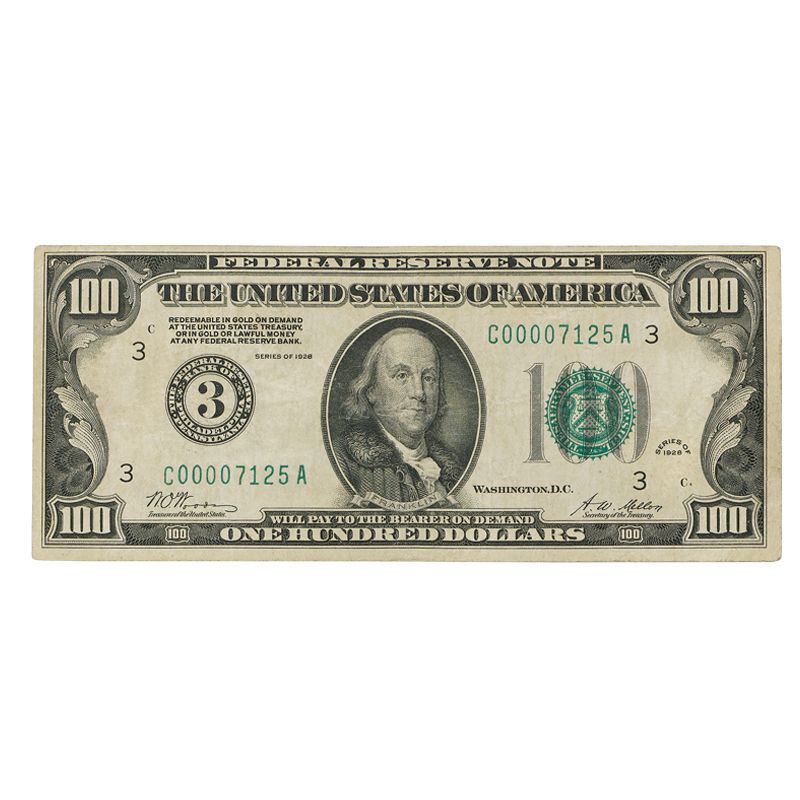 Six different banknotes, each the first of its kind...

The Great Depression was one of the most challenging times in American history. Millions lost their jobs and even their homes, and for those lucky enough still to be working, $100 was about the average monthly income. Few Americans ever saw high-denomination bills. Now you can own not just one but six different $50 and $100 banknotes from this important era in history, available exclusively from PCS Stamps & Coins.

Included are:
• The first and only small-size National Bank Notes, each featuring the name and city of the chartered regional bank that issued it.
• The first small-size Federal Reserve Notes, also the last to feature the obligation "payable in gold or lawful money."
• The first and only small-size Federal Reserve Bank Notes, quickly issued to offset widespread panic at the start of the Depression.
• Currency holders that identify the type of currency, series year and denomination — and include PCS's guarantee of authenticity.
Plus a Display Chest and Collector's Guide, yours at no extra charge.
Show Less
Show More
In stock. Ships in 1-2 weeks.
$429
per note
One note per shipment, each payable in 3 monthly installments of $145
Featuring 6 historic banknotes that have survived the test of time, Depression Era High-Value U.S. Currency forms a collectible of beauty, meaning and importance. The notes are presented in gently circulated condition, each encapsulated in a hard, crystal-clear currency holder so you can safely examine every detail on both the front and back. The custom-crafted wooden chest (measuring approximately 8¾" x 9" x 7") and guide, which provides intriguing details about the history and design of your notes, will be sent with your second shipment.

This collection allows you the convenience of building it item-by-item with a gradual payment plan. Notes will be shipped directly to your home at the rate of one every three months (6 total shipments in this collection). You can pay for each note in three monthly installments.

Your satisfaction is 100% guaranteed. You may return any shipment within 30 days for replacement, or for a full refund with no further obligation. You may cancel at any time by calling the toll-free number included with each shipment. Either party may cancel this agreement at any time.

Due to the variety of National Bank Notes and Federal Reserve Bank Notes, we cannot guarantee that the notes you receive will be exactly like the ones shown.