The $50 Federal Reserve Star Note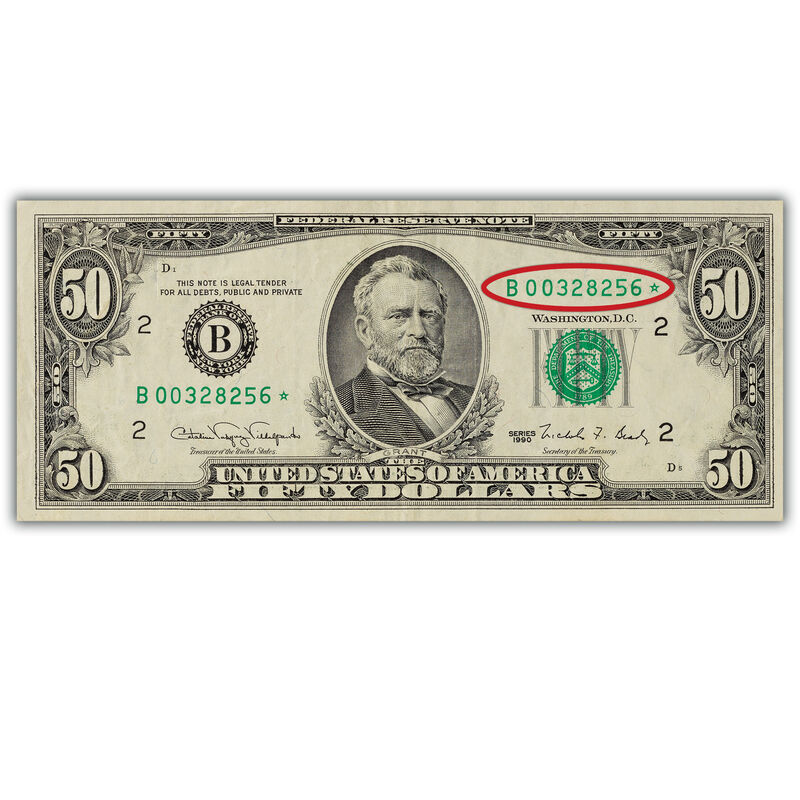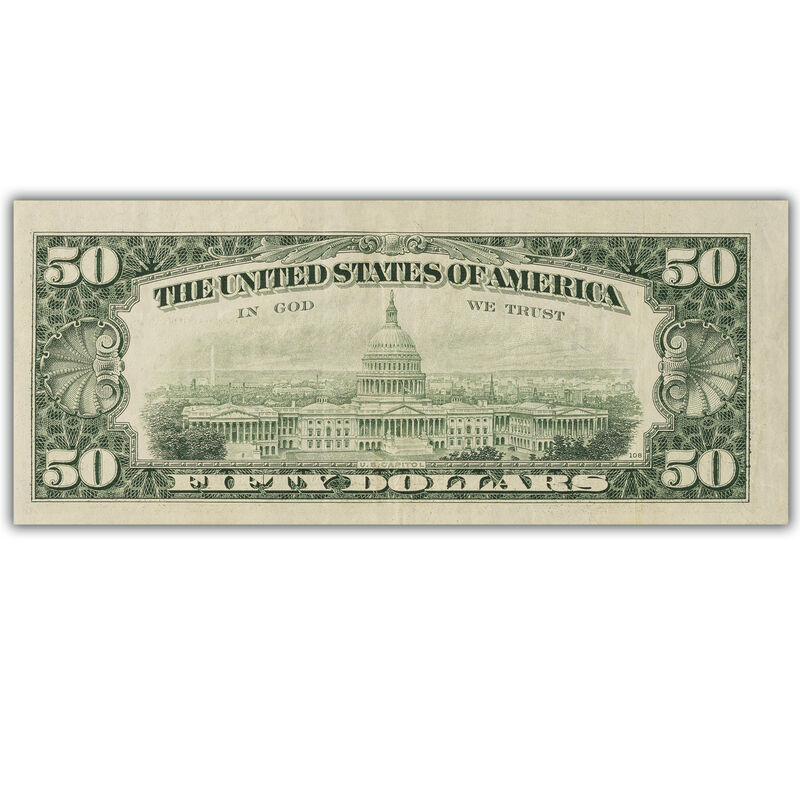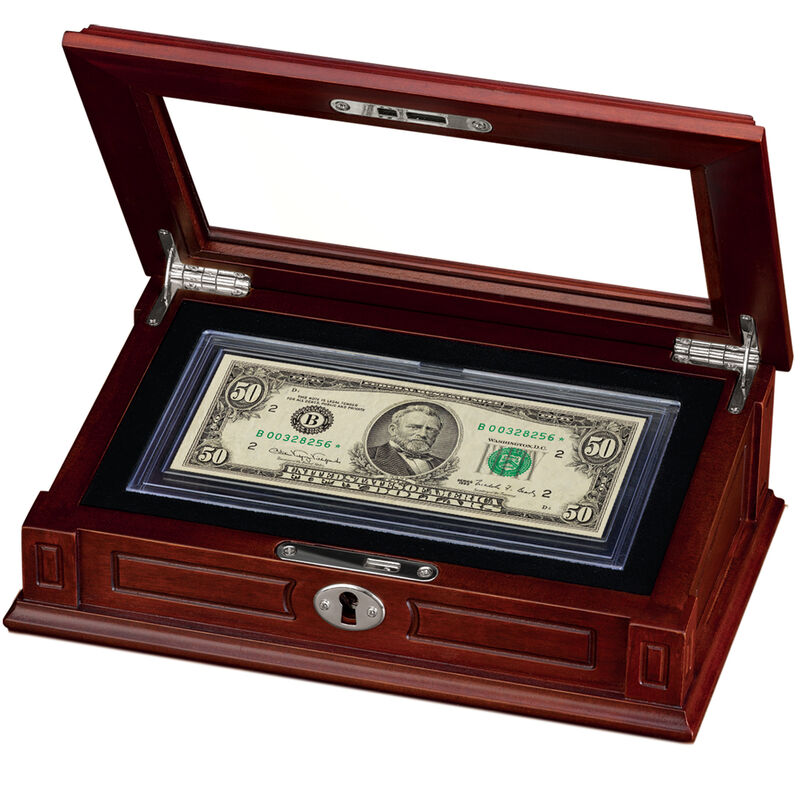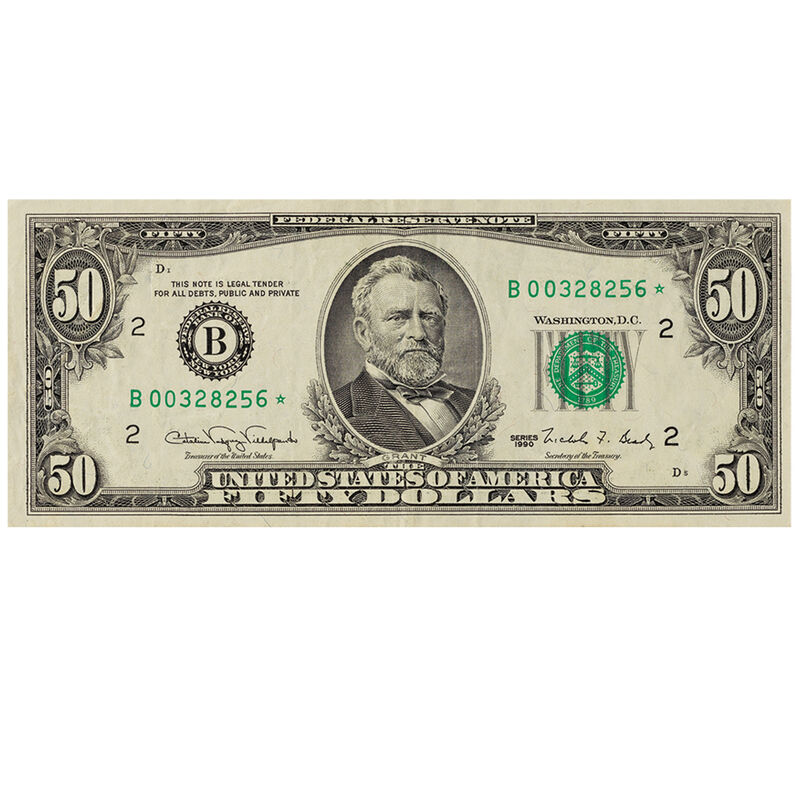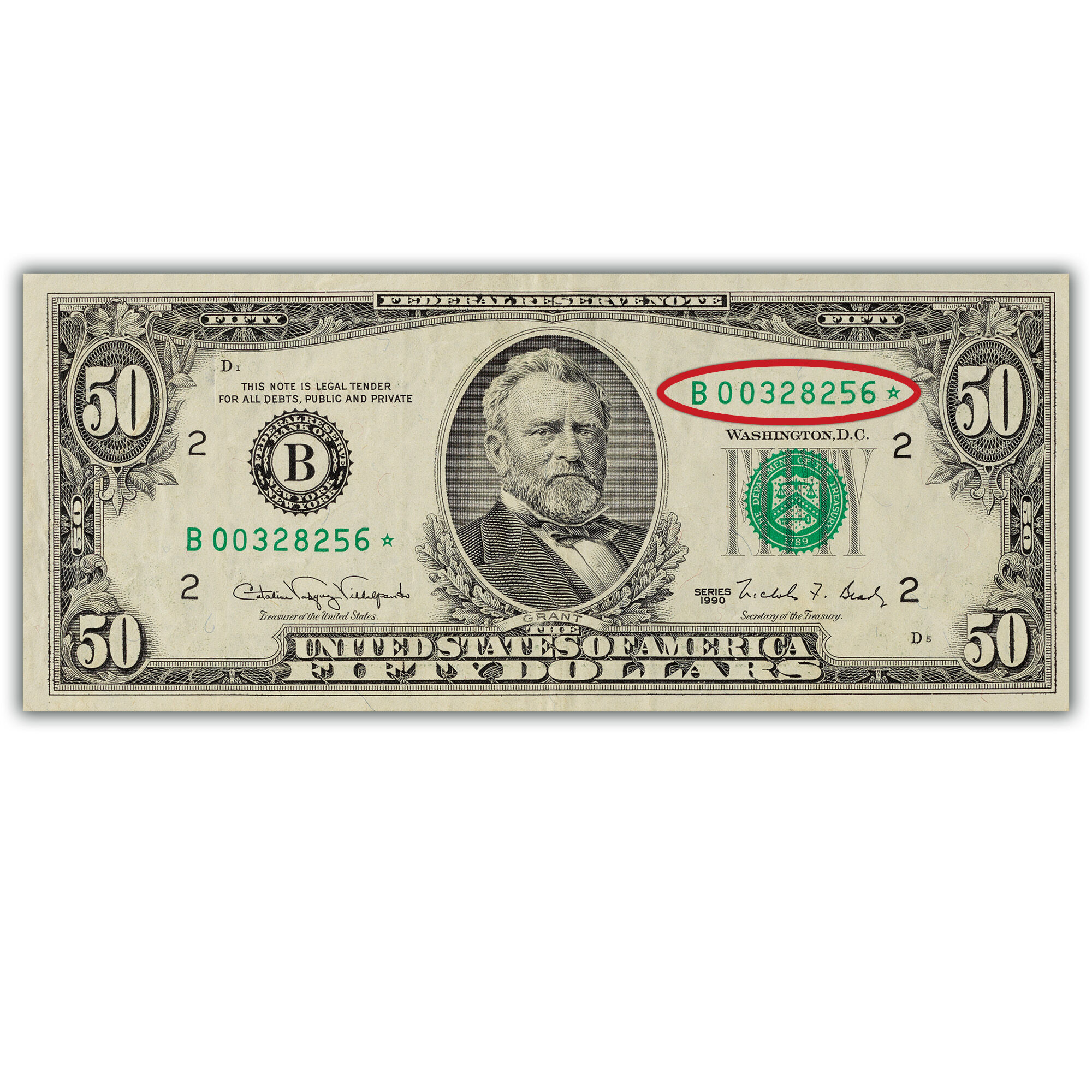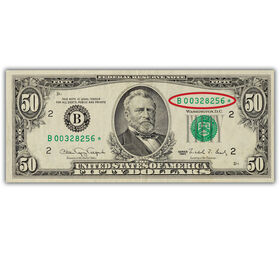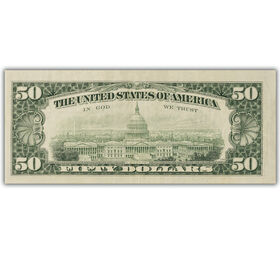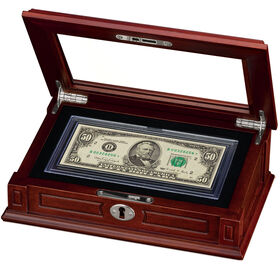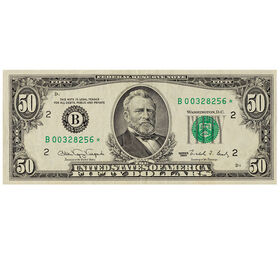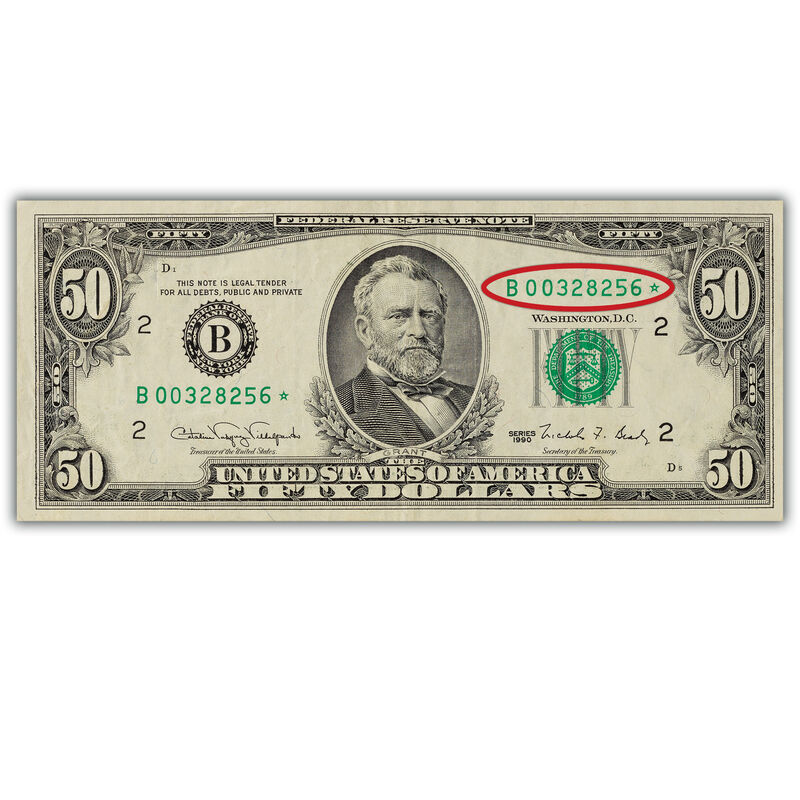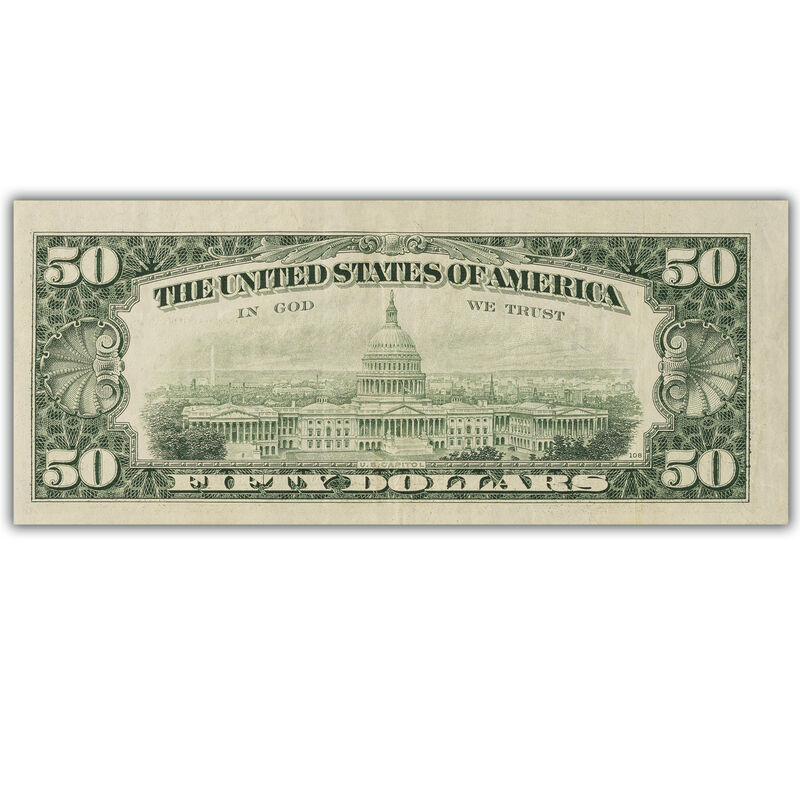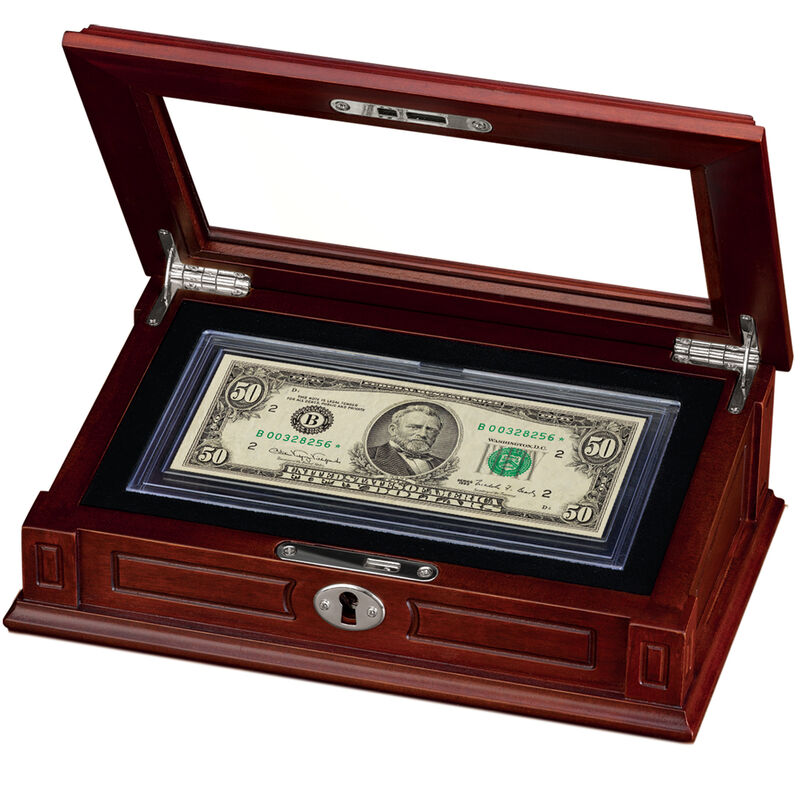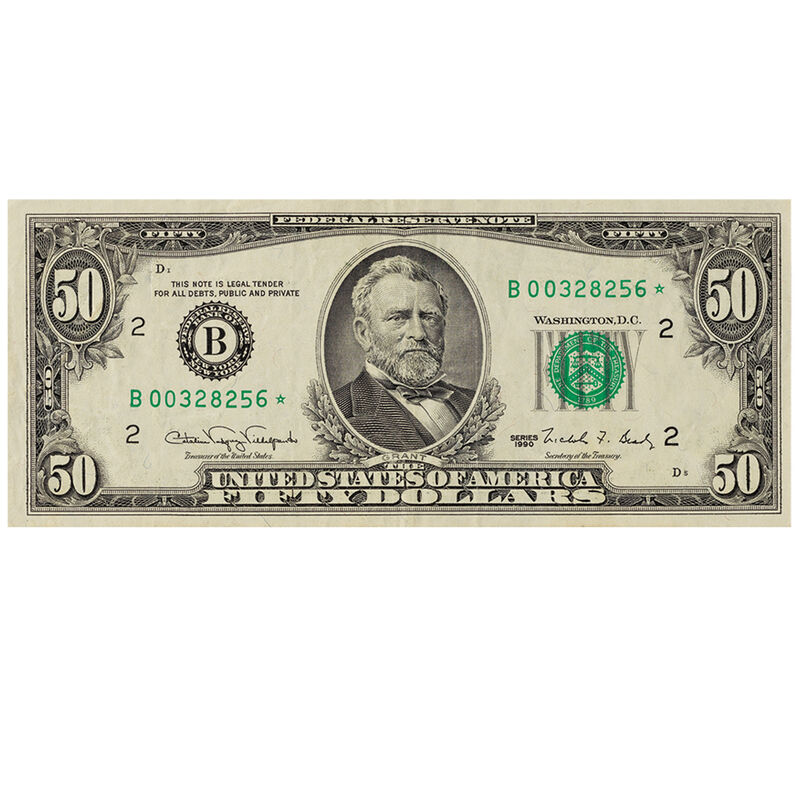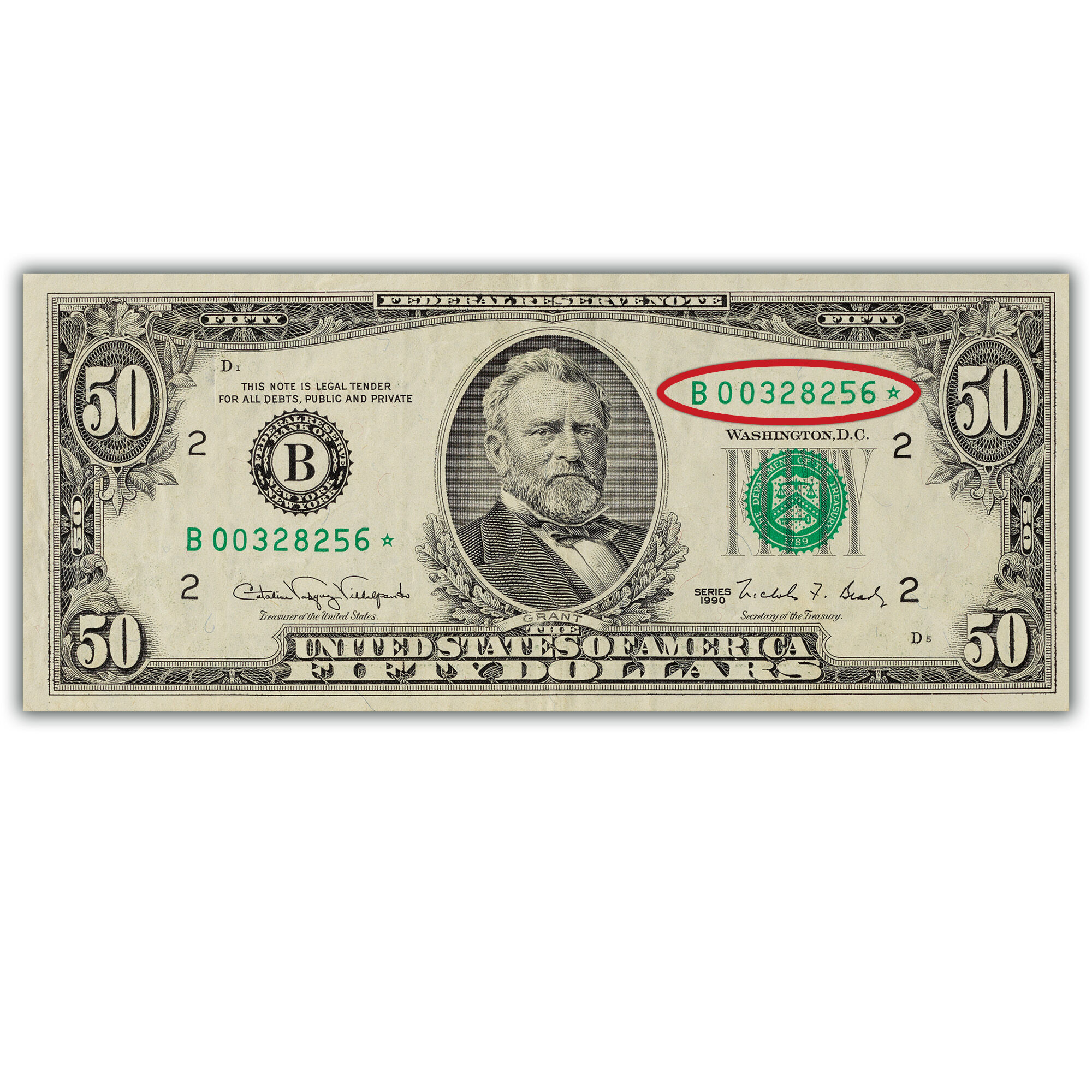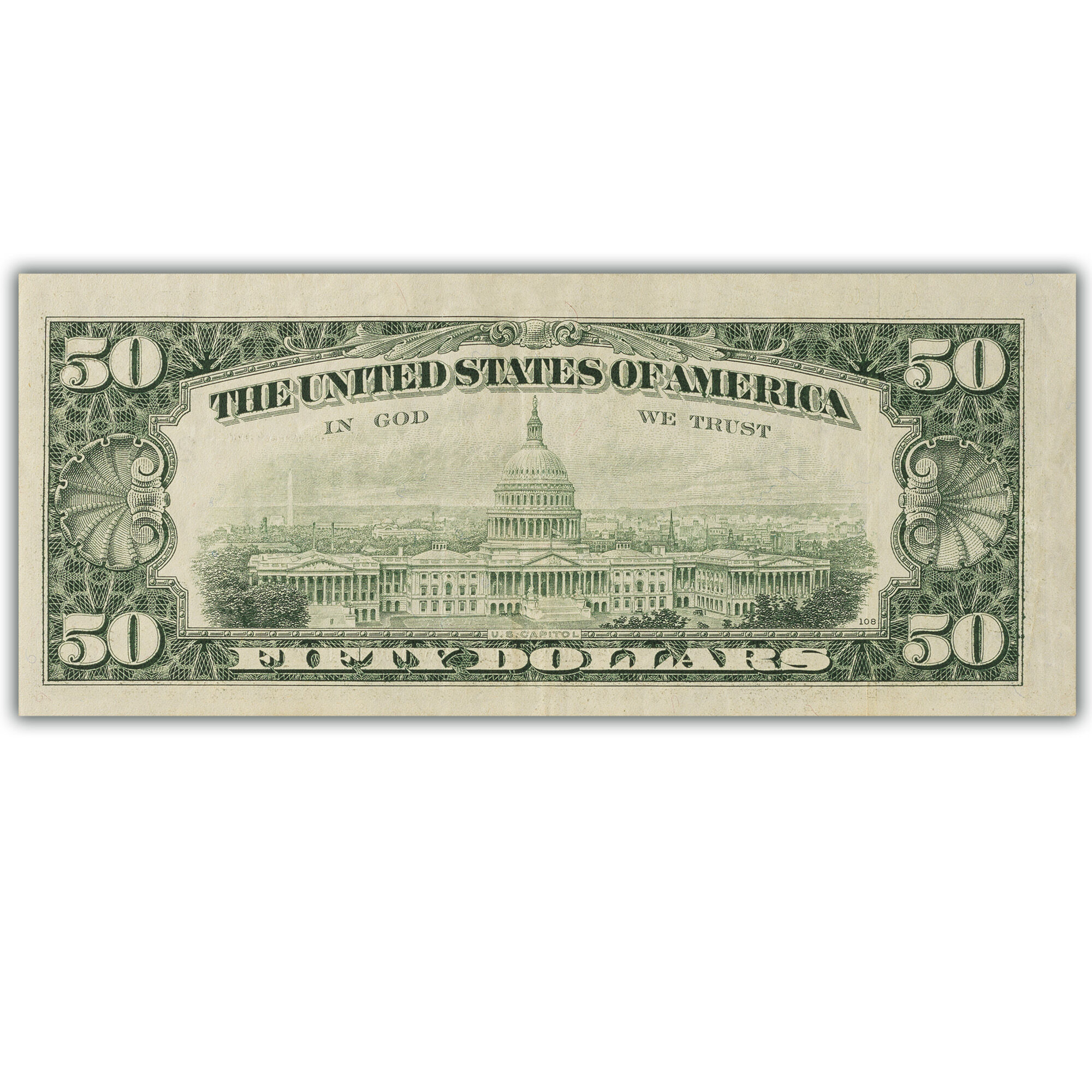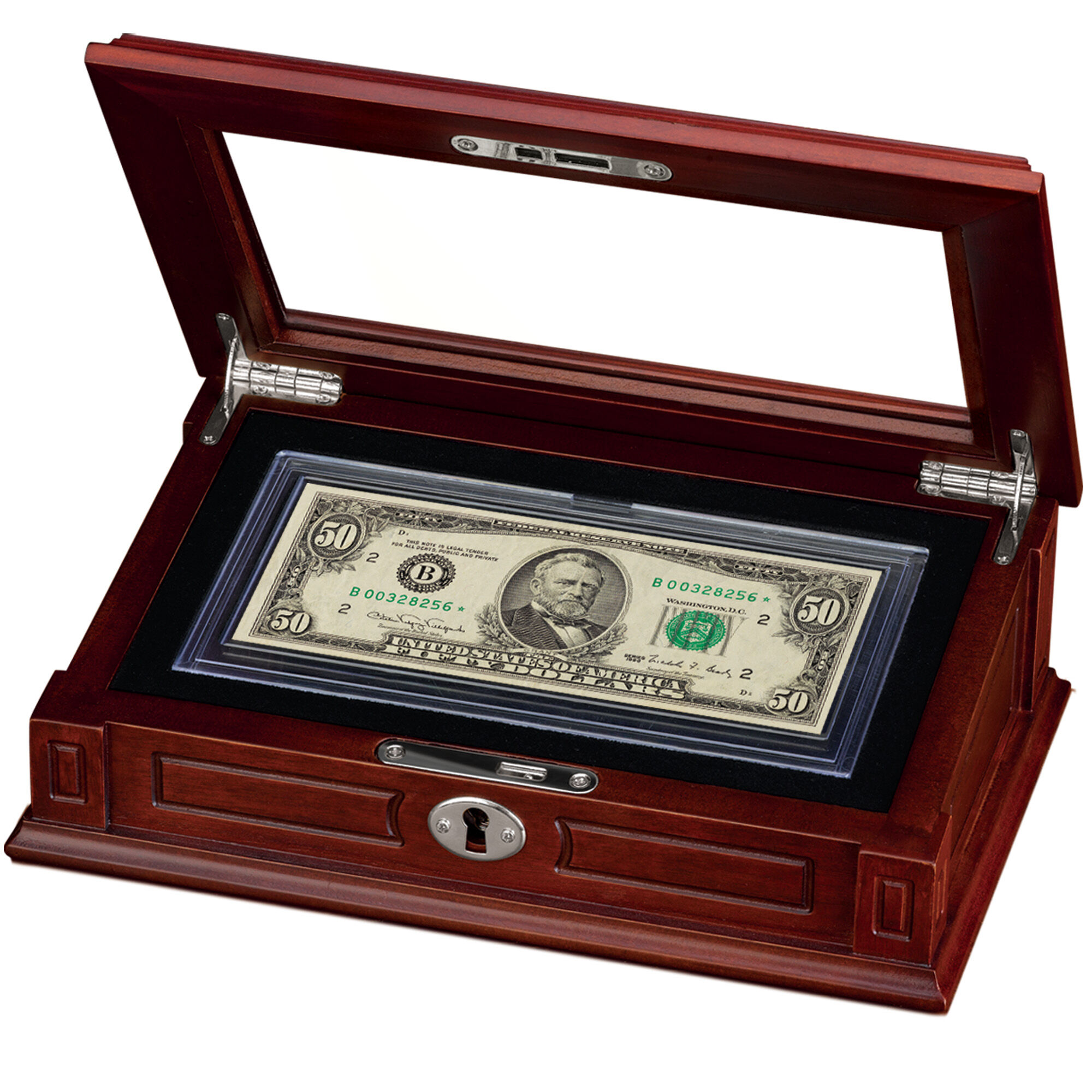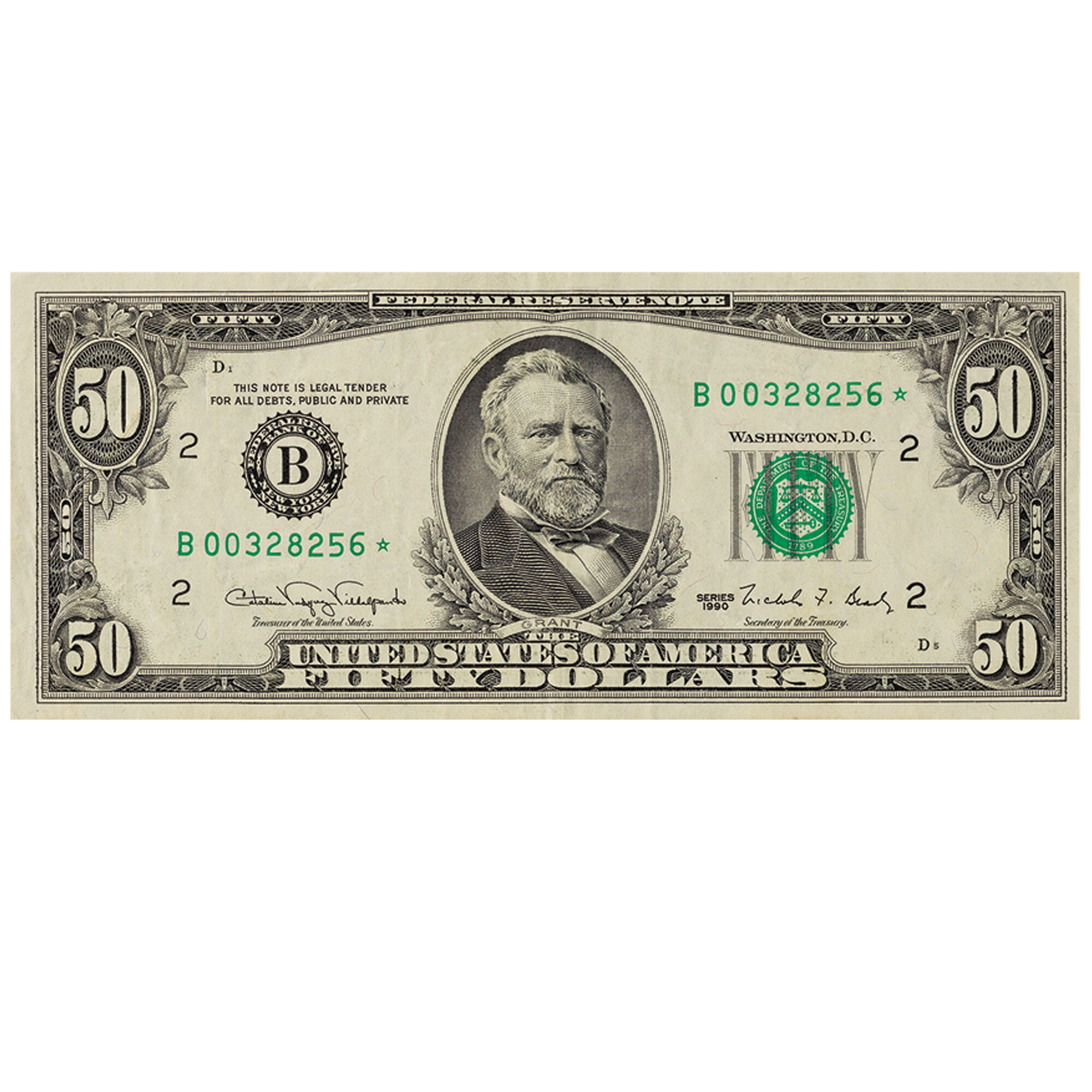 A highly collectible U.S. currency note representing only a tiny fraction of all issued…
• Star notes are created to replace newly printed bills that are defective and then destroyed; this is a highly sought-after vintage $50 Federal Reserve star note.
• Known as the "small head" variety, it features a design issued only in the Series of 1950 to the Series of 1993, with a portrait of President Ulysses S. Grant in the center.
• Presented in circulated Very Fine or better condition, an extraordinary state of preservation for a genuine currency bill of this vintage and scarcity.
• Protectively encapsulated in a hard crystal-clear holder, making it safe to examine on both sides without fear of damage from dust, dirt and fingerprints.
• Accompanied by a luxurious glass-topped Display Chest.
• Comes with an informative Collector Card — written by experts — with details about its history and design.
• Guarantee of Satisfaction: Free returns for replacement or full refund.
Show Less
Show More
In stock. Ships in 1-2 weeks.
$459
Payable in 3 monthly installments of $156 (includes shipping)
This product allows the convenience of a gradual payment plan. It is payable in three equal, monthly, interest-free installments.
Please note: The exact appearance and series date of the note you receive may vary from the images shown.
Your satisfaction is 100% guaranteed. You may return the product at our expense within 30 days for replacement or for a full refund. Orders are subject to acceptance.