The Complete Federal Reserve Bank U.S. Currency Collection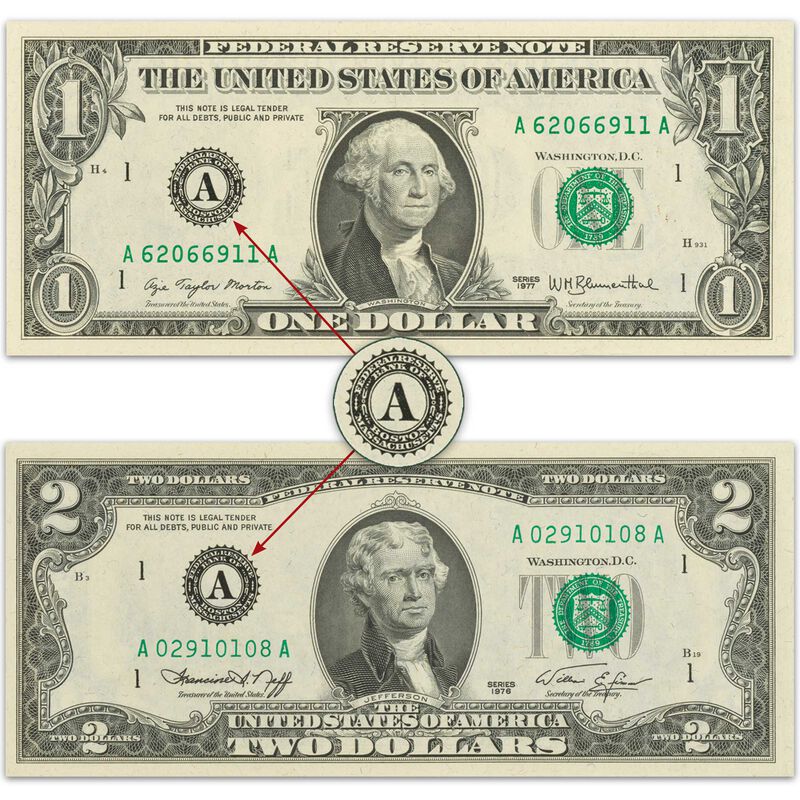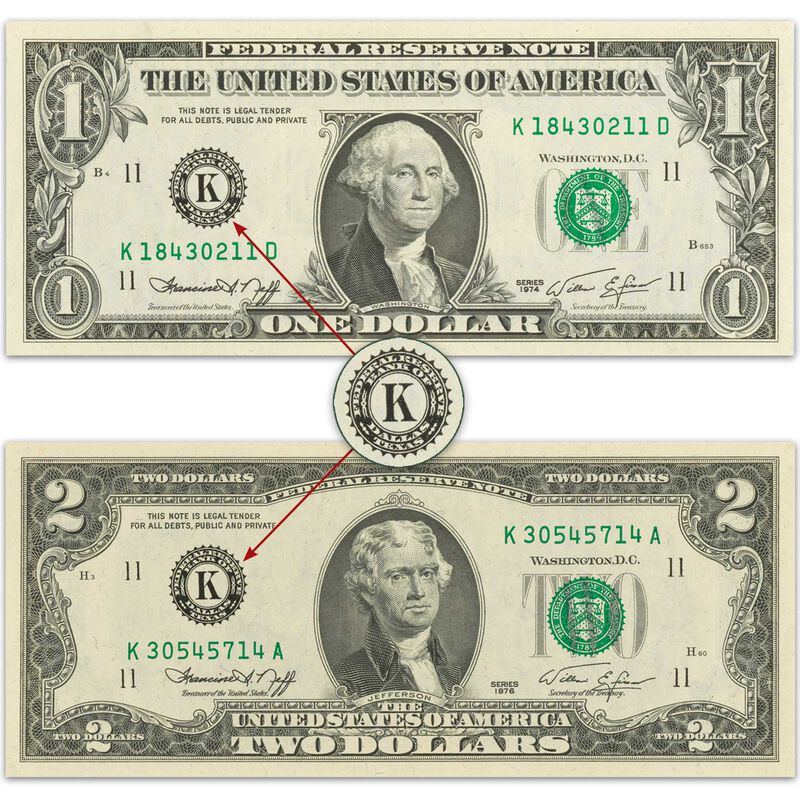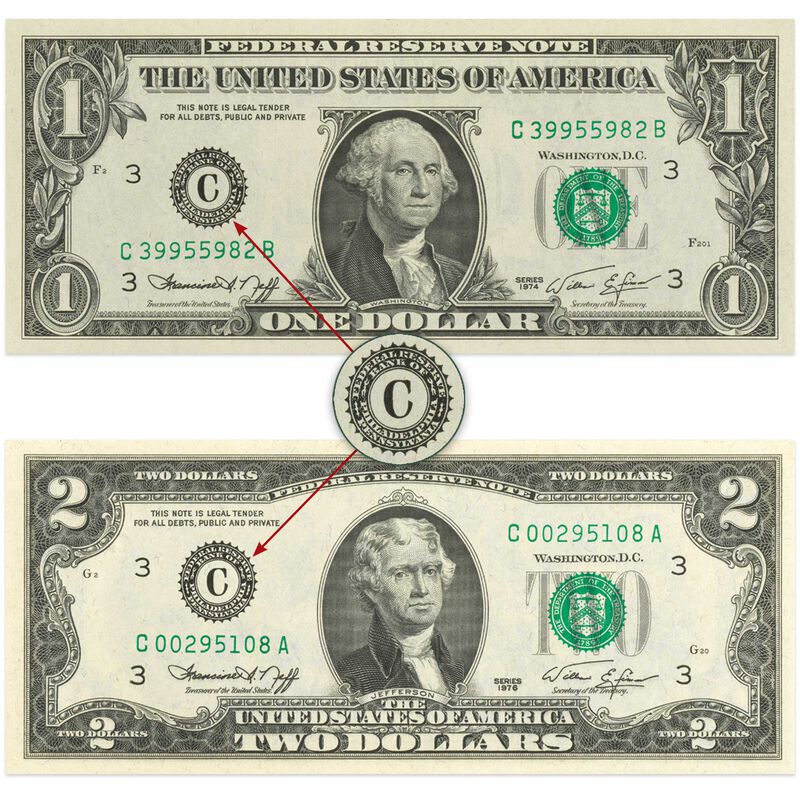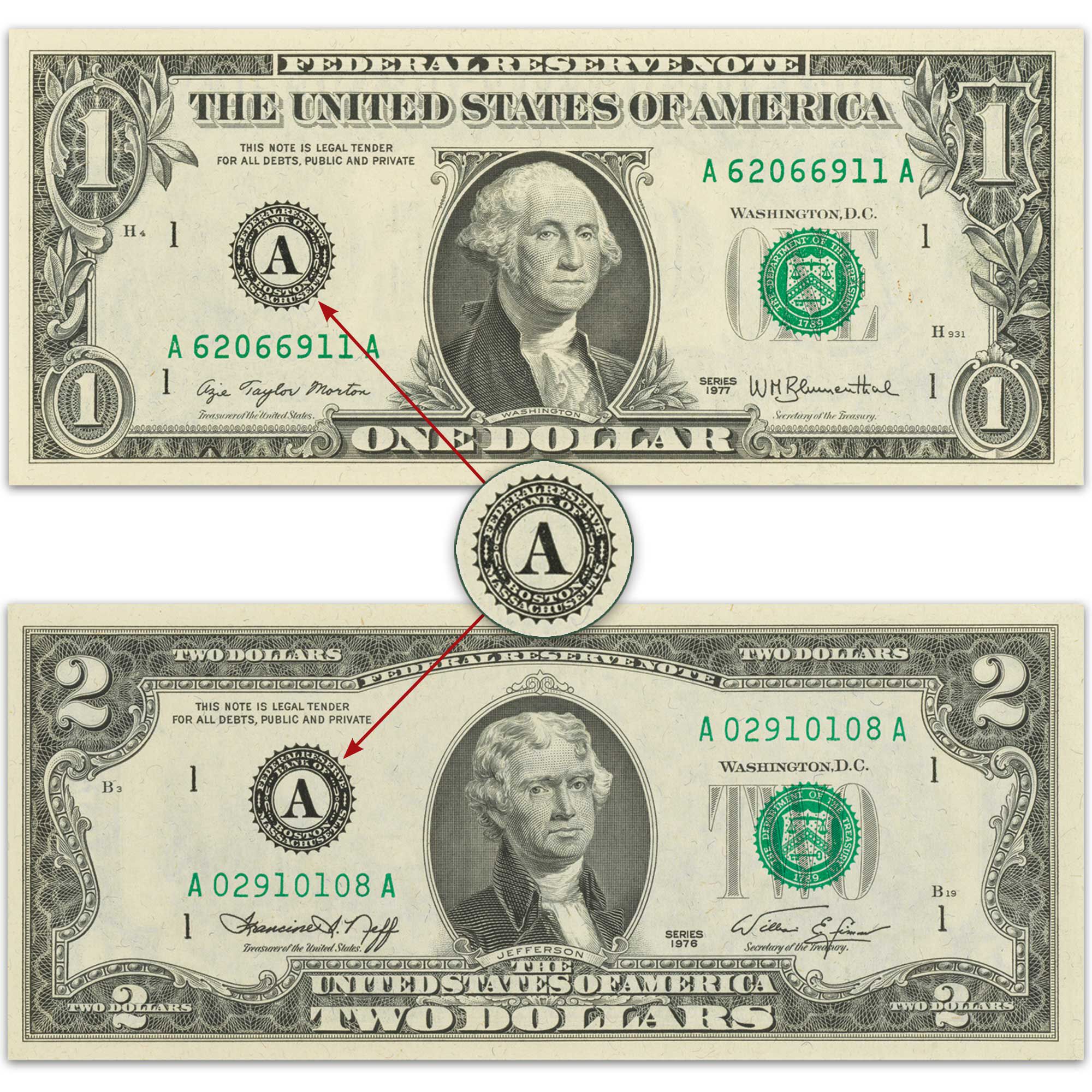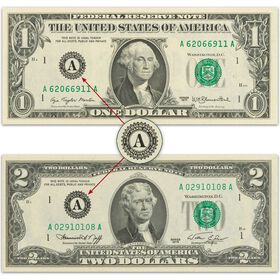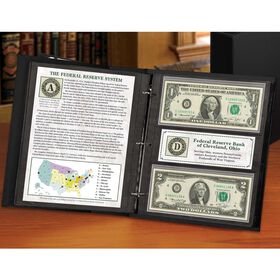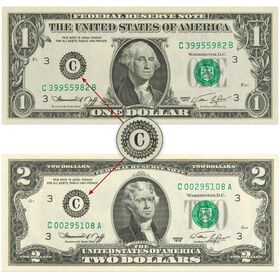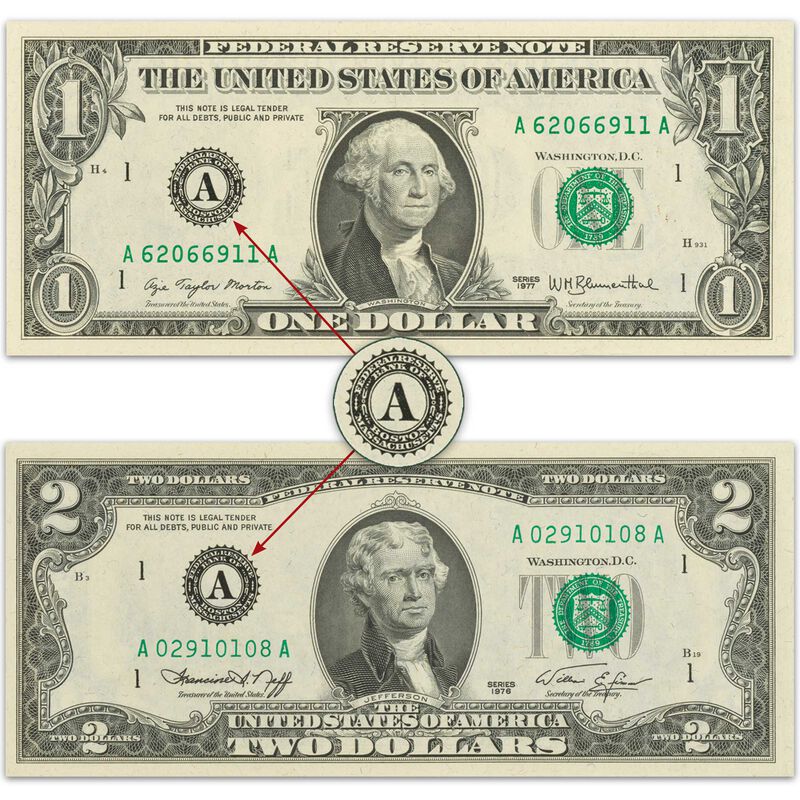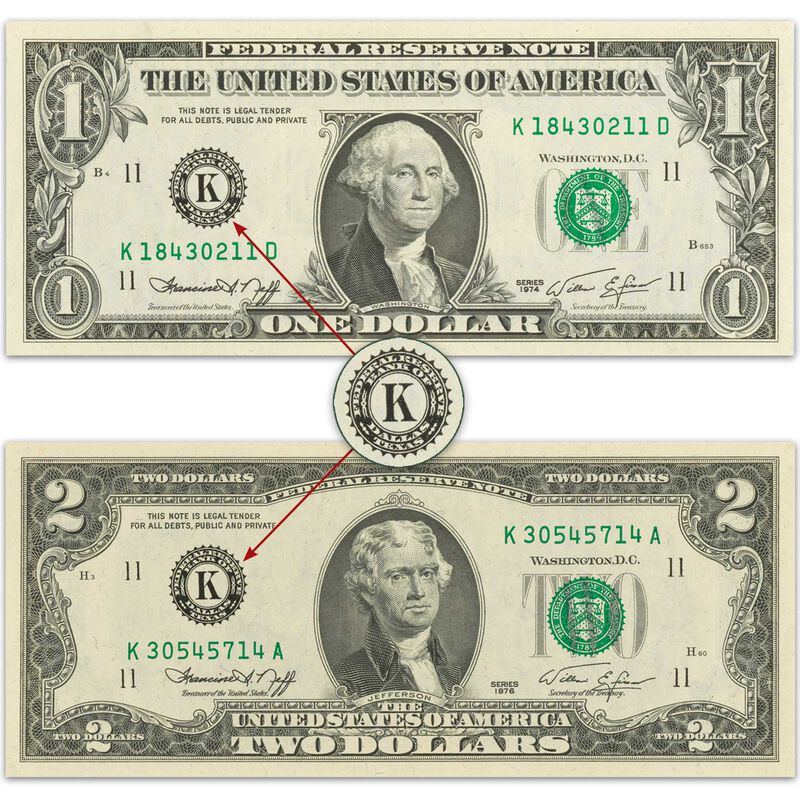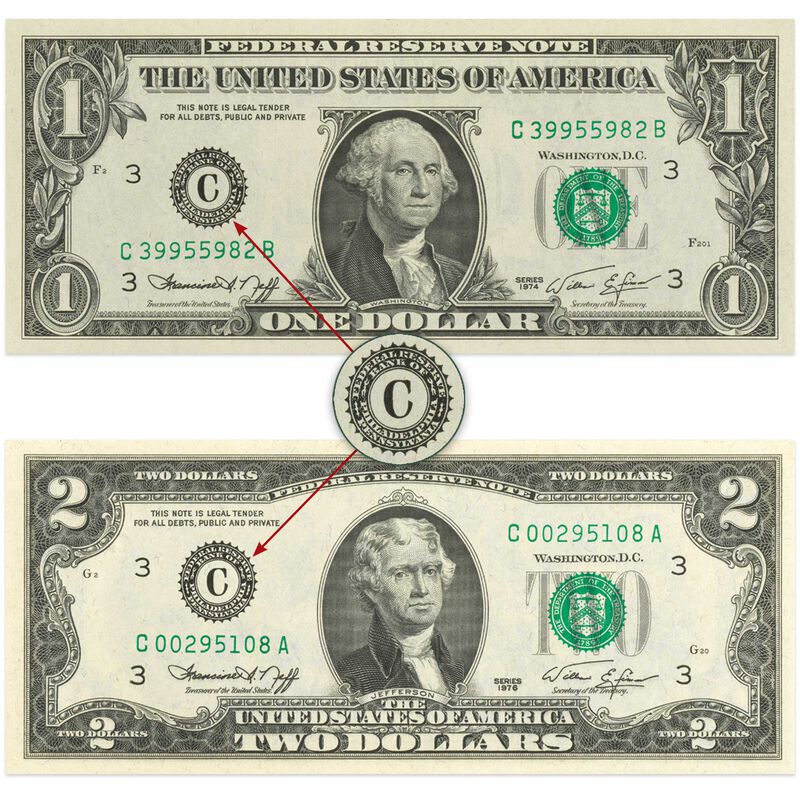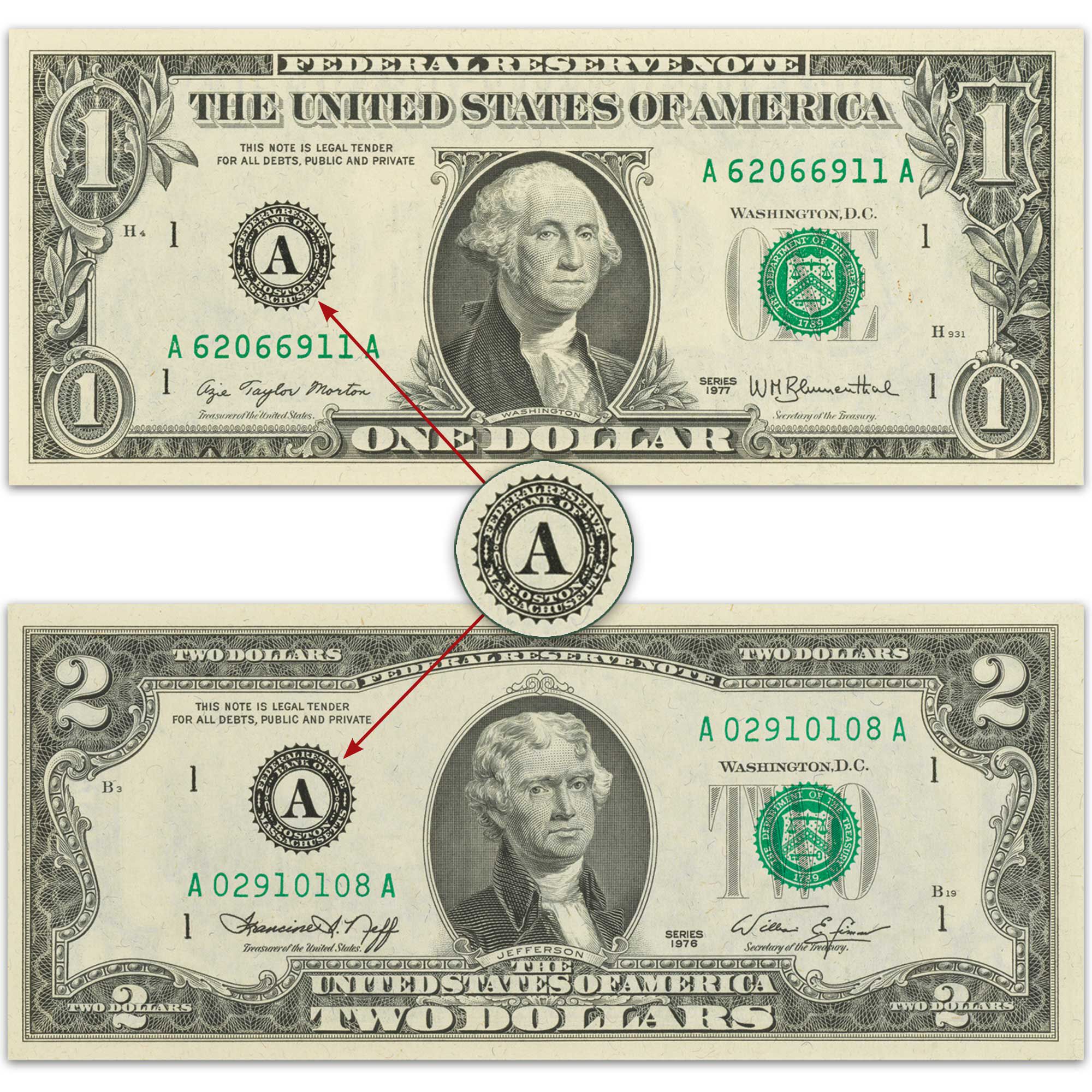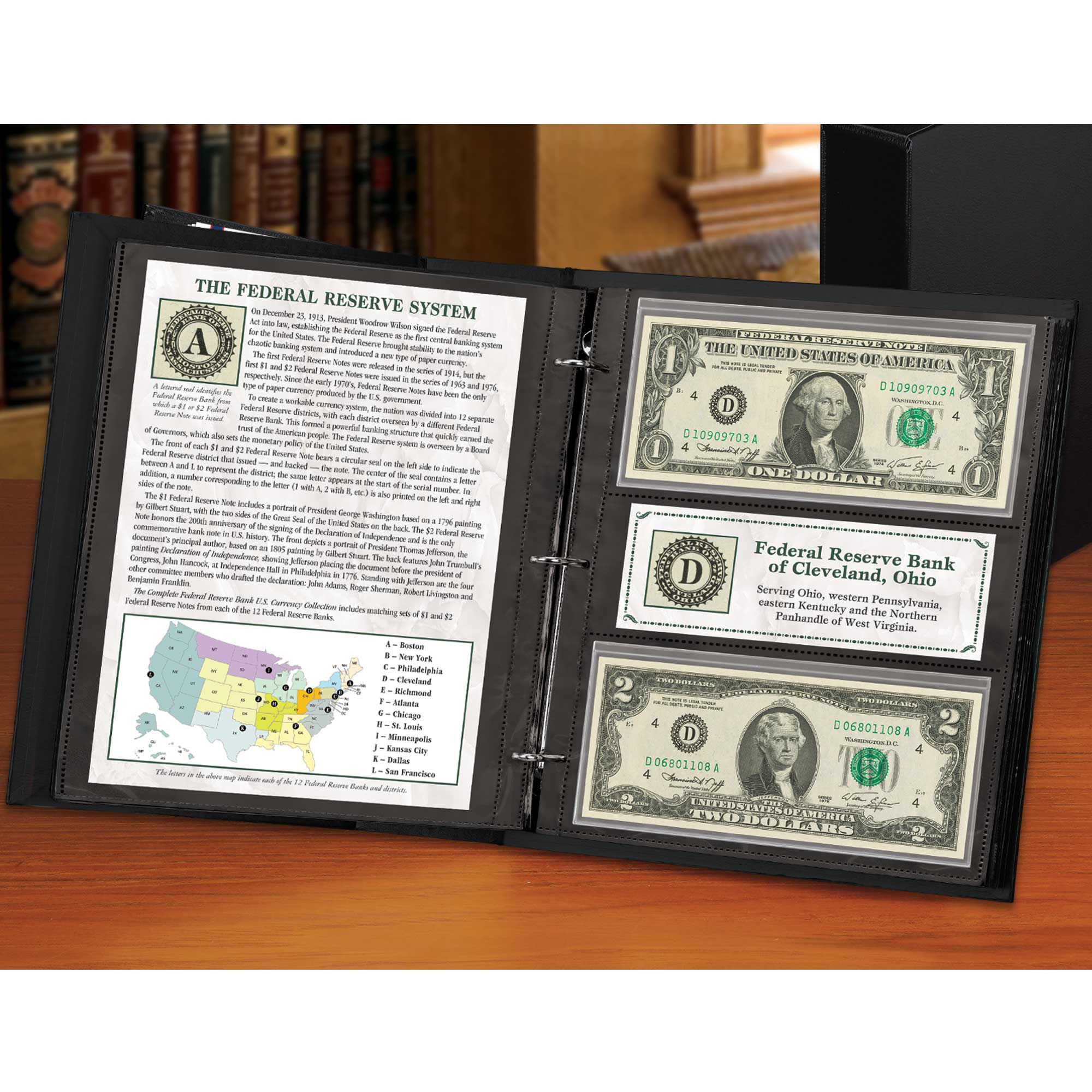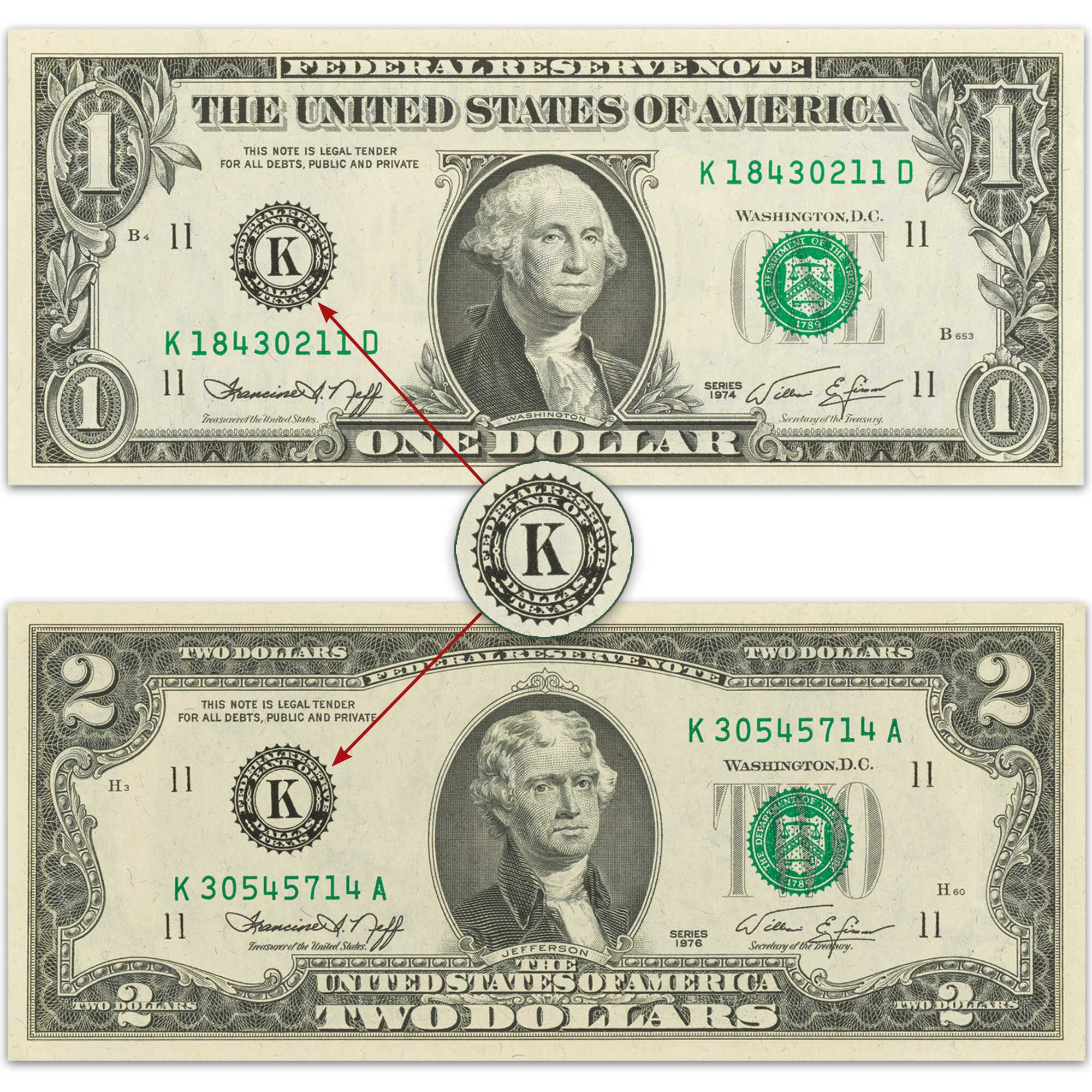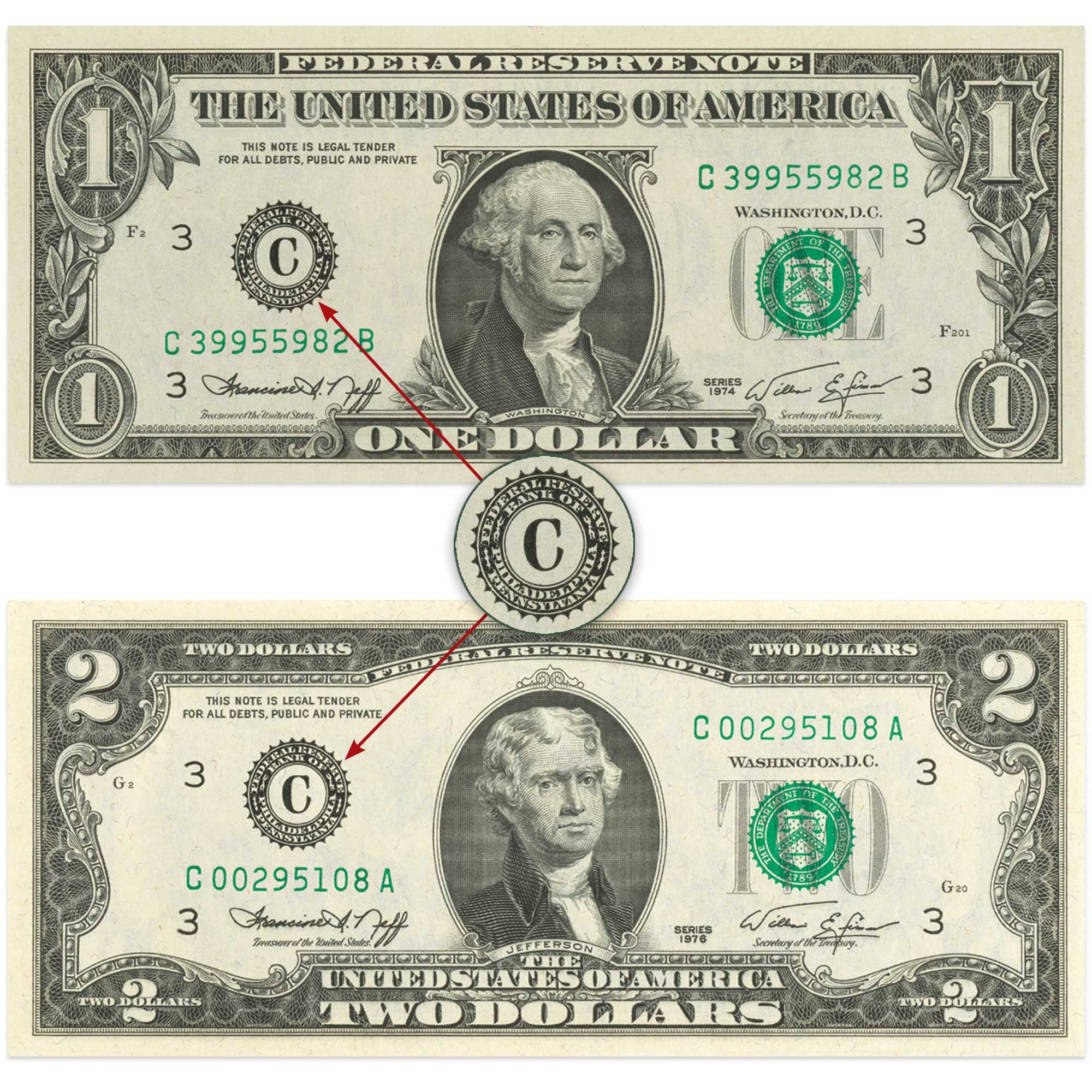 Decades-old uncirculated $1 and $2 Federal Reserve Notes, from all 12 Federal Reserve Banks…
• A stunning collection that features a $1 and $2 Federal Reserve Note from each of the different Federal Reserve Banks, which issue their own bills bearing individual seals.
• Each is identified by the distinctive circular letter seal, ranging from "A" to "L," indicating the Federal Reserve district that issued it; the same letter also appears at the start of the serial number.
• The front of the $1 Federal Reserve Note includes a portrait of George Washington, based on a 1796 painting by Gilbert Stuart; the $2 note features Thomas Jefferson.
• Each pair of notes includes a Collector Card identifying the bank they originated from, with important information about the jurisdiction and the city in which it is located.
• Presented in spectacular, seldom-seen uncirculated condition.
• FREE: A Collector's Album, included at no extra charge, sent with the third shipment.
• Guarantee of Satisfaction: Free returns and you may cancel at any time.
Show Less
Show More
In stock. Ships in 1-2 weeks.
$49.90
per shipment
Each shipment of 2 notes is payable in 2 monthly installments of $27.95
With each note dating back at least two decades, The Complete Federal Reserve Bank U.S. Currency Collection forms a collectible of beauty, meaning and importance. This collection allows you the convenience of building it item-by-item with a gradual payment and shipment plan: Each shipment will contain one $1 note, $2 note and Collector Card from a single Federal Reserve Bank; shipments will be sent every other month (12 total shipments in this collection). You may pay for just one note per month.
Each historic note is protectively encapsulated in a special holder, making it safe to examine without fear of damage from dust, dirt and fingerprints. Please note: Series dates may differ from those shown.
The deluxe Collector's Album (measuring 9¼" x 10" x 2"), with a full-color information page featuring compelling history about the U.S. Federal Reserve System and the history of the $1 and $2 notes, will be sent with the third shipment.
Your satisfaction is 100% guaranteed. You may return any shipment within 30 days for replacement, or for a full refund with no further obligation. You may cancel at any time by calling the toll-free number included with each shipment, or by accessing My Account online. Either party may cancel this agreement at any time.