The Famous Five-Dollar "Woodchopper" Note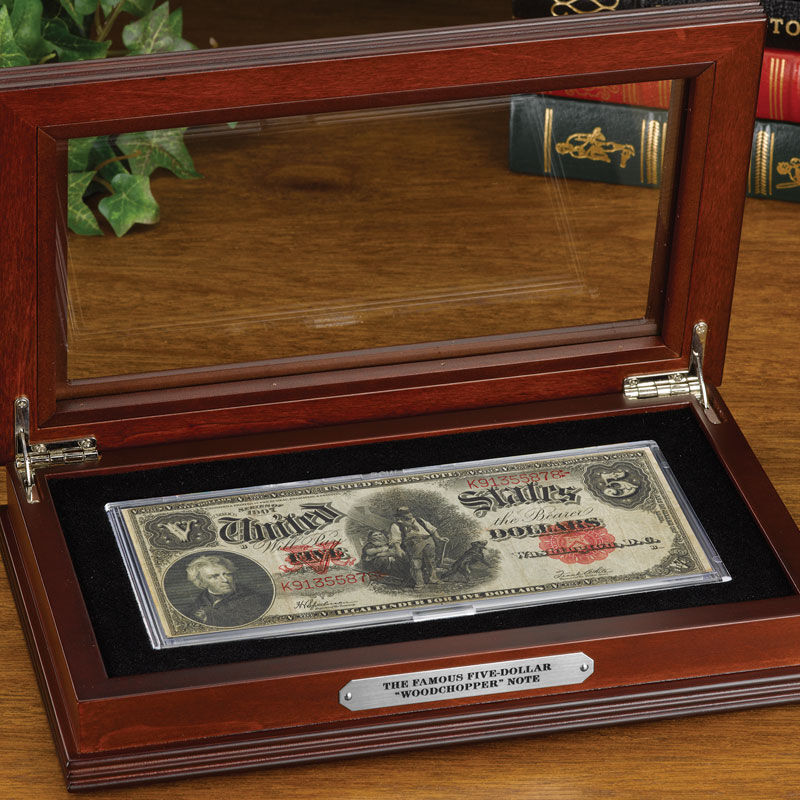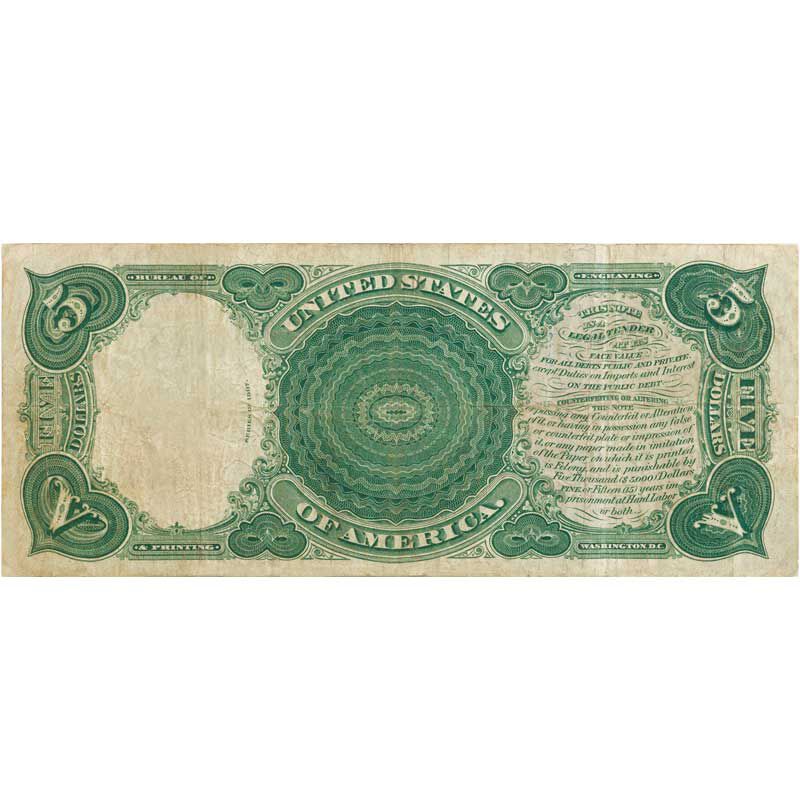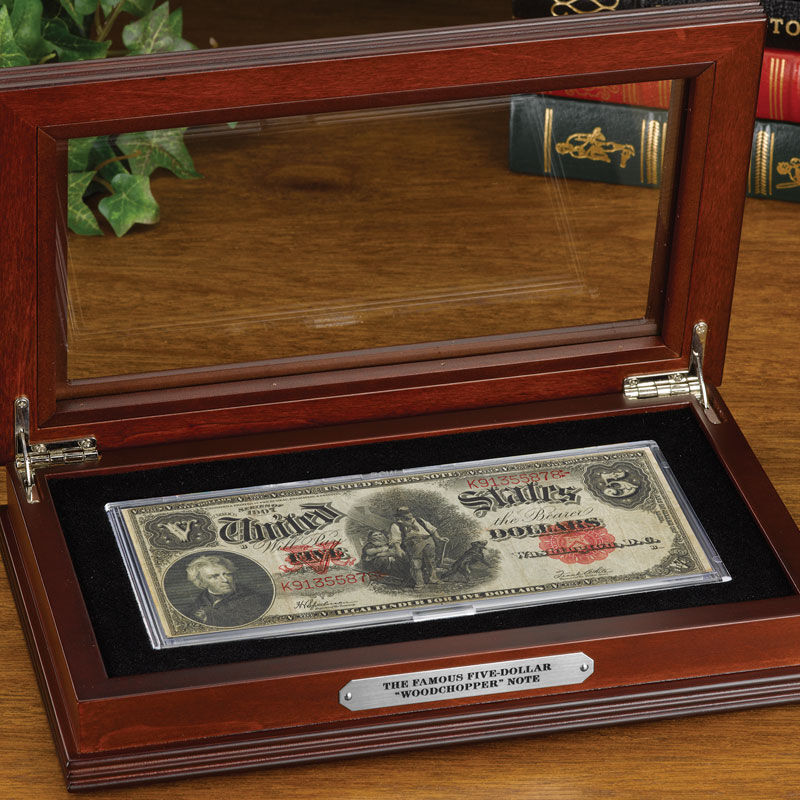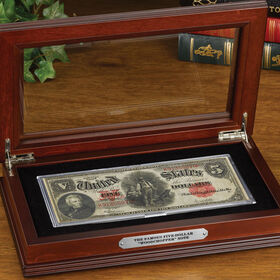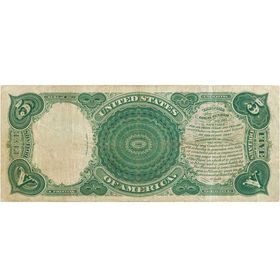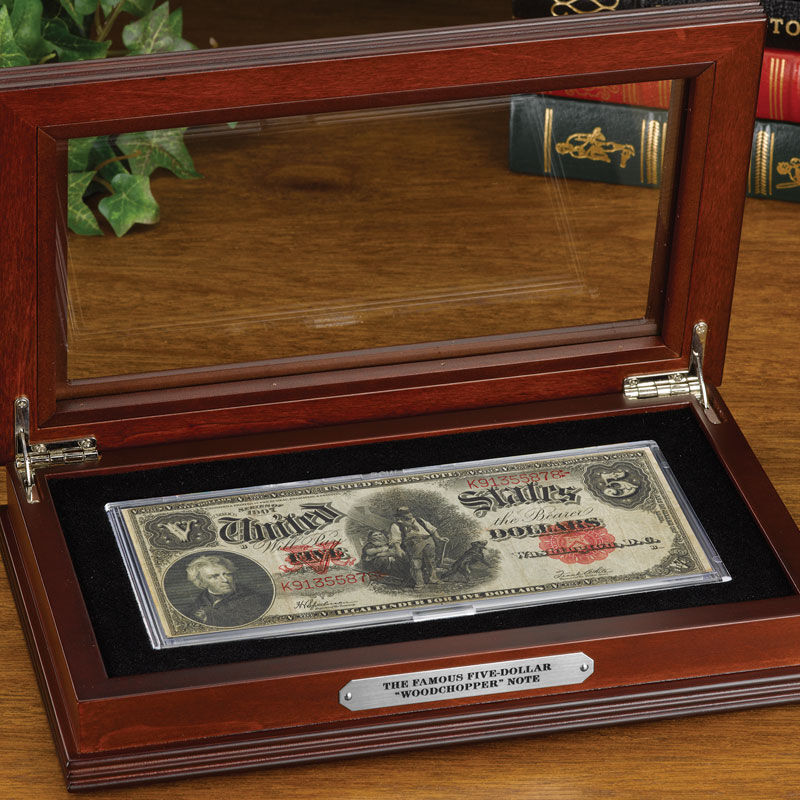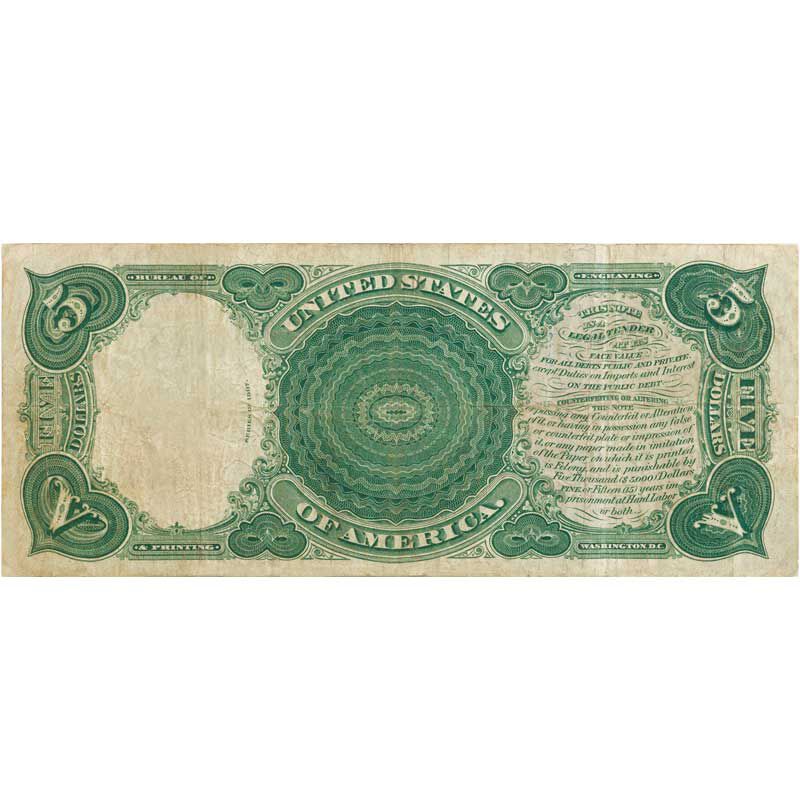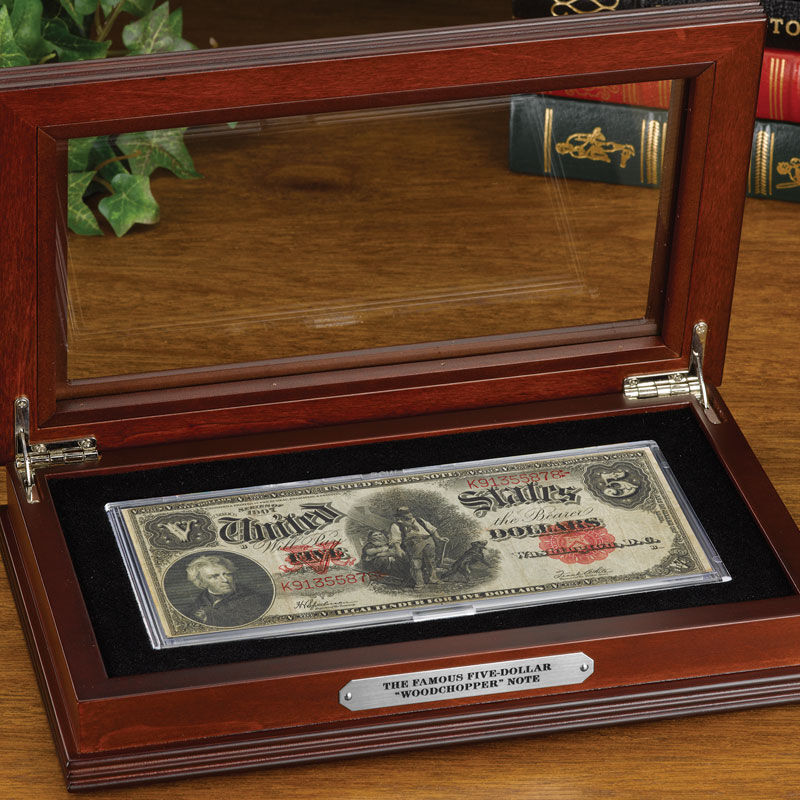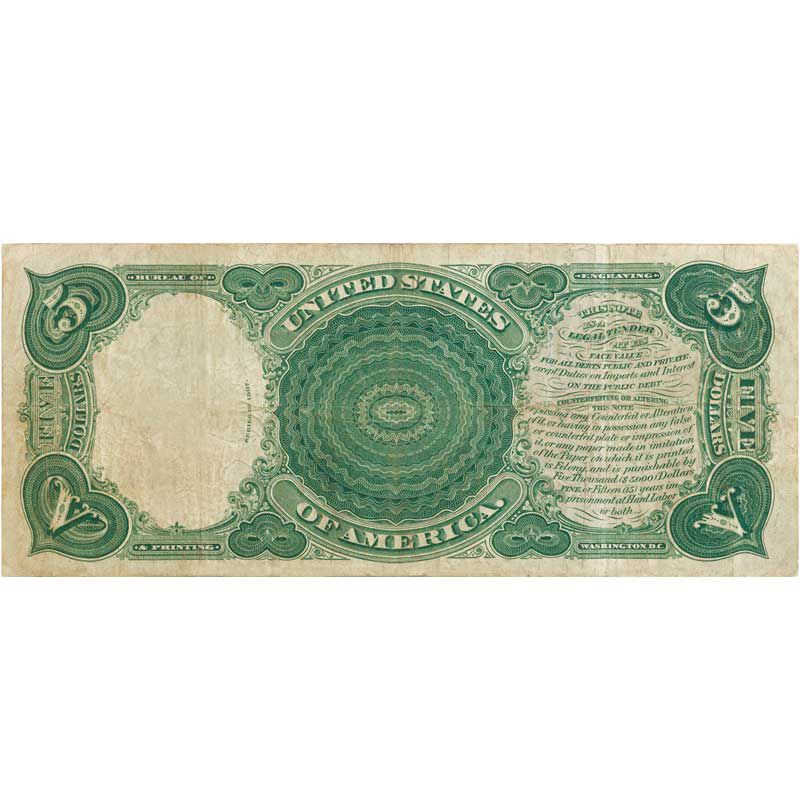 Acquire a scarce banknote first issued more than a century ago!
The legendary series 1907 $5 "Woodchopper," the last large-size U.S. $5 Legal Tender Note ever produced.
• Named for the stirring central vignette of a hardy settler, axe in hand, standing before his family; on the left is a commanding portrait of Andrew Jackson.
• Like other large-size bills of this era, the Woodchopper is called a "horse blanket." The seal and serial number are printed in a vivid red, unlike the green used on modern notes.
• The distinctive back features a circular central design flanked by two ovals, one describing its Legal Tender status; U.S. notes of the time were commonly called Legal Tender Notes because of their payment obligation stating "This Note is a Legal Tender."
• Due to its age and scarcity, this survivor of the past is presented in circulated condition, enclosed in a crystal-clear currency holder that protects it from dust, fingerprints and wear.
• Accompanied by a custom-crafted wooden Display Chest, complete with a sparkling glass lid and a specially written fact card, highlighting the note's intriguing history and design details.
• Guarantee of Satisfaction: Free returns for replacement or full refund.


Show Less
Show More
In stock. Ships in 1-2 weeks.
$499
Payable in 3 monthly installments of $170 (includes shipping)
This product allows the convenience of a gradual payment plan. It is payable in three equal, monthly, interest-free installments.

Please note: The exact appearance of the note you receive may vary from the image(s) shown.

Your satisfaction is 100% guaranteed. You may return your product at our expense within 30 days for replacement or for a full refund. Orders are subject to acceptance.