The Famous Two-Dollar "Battleship" Note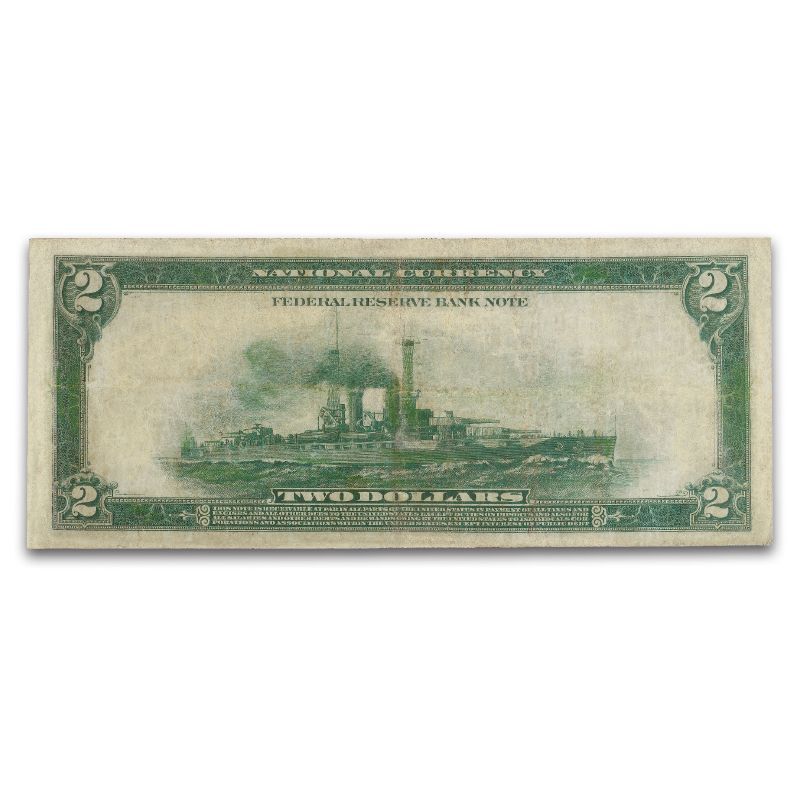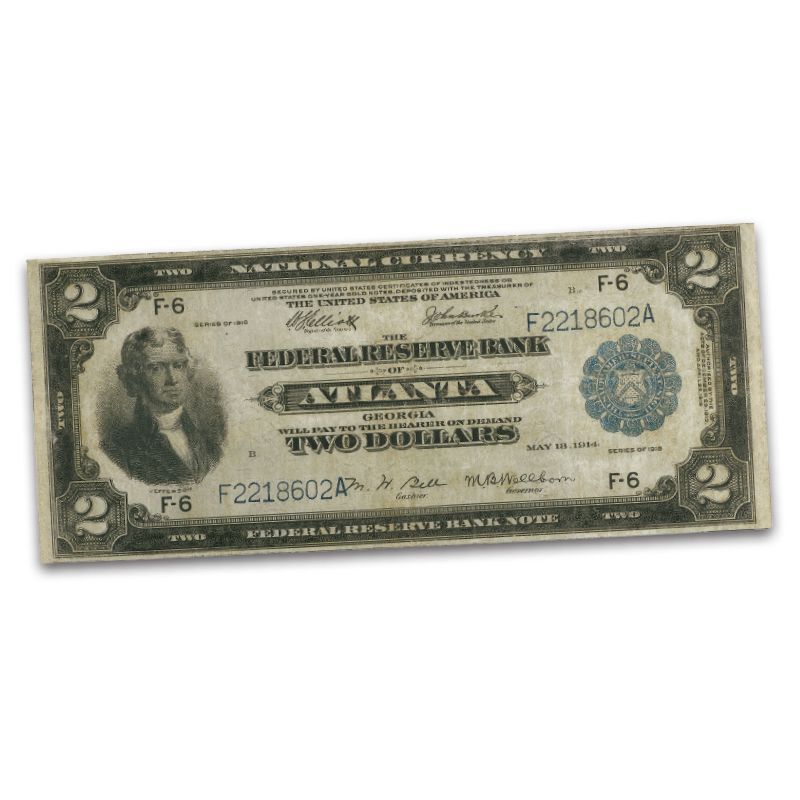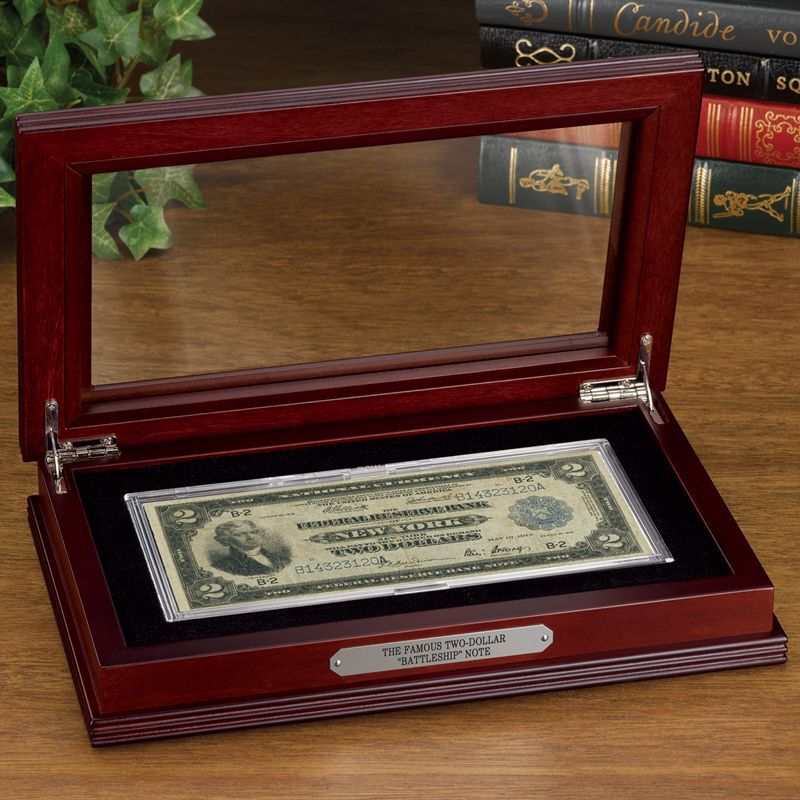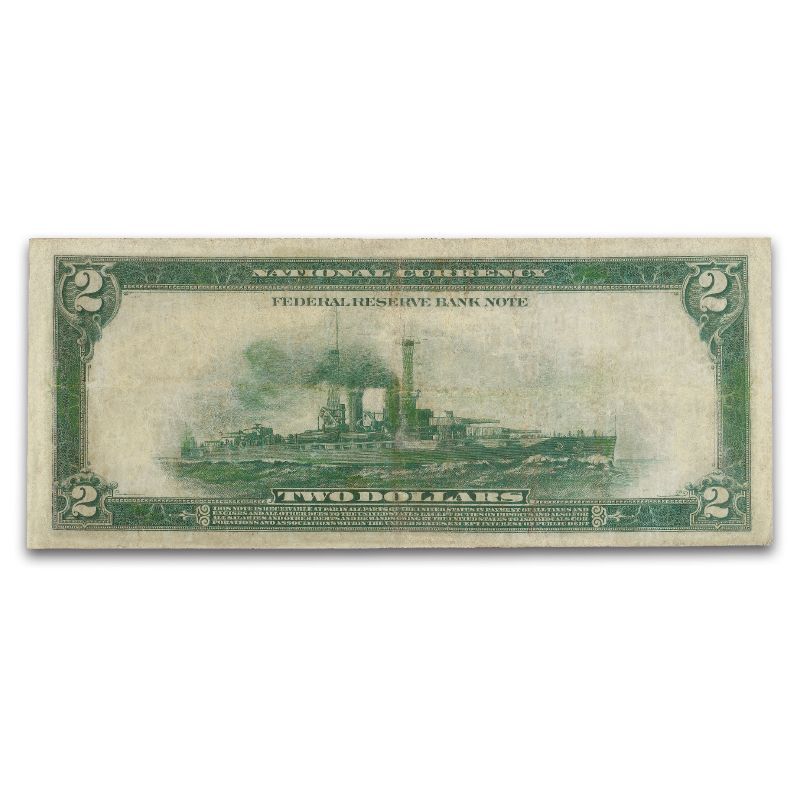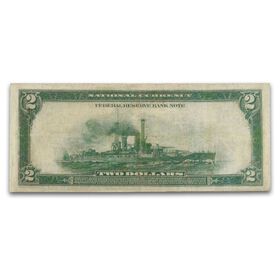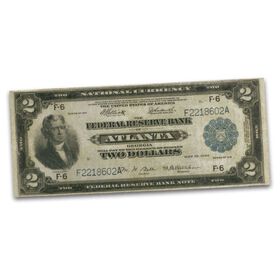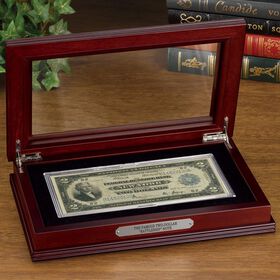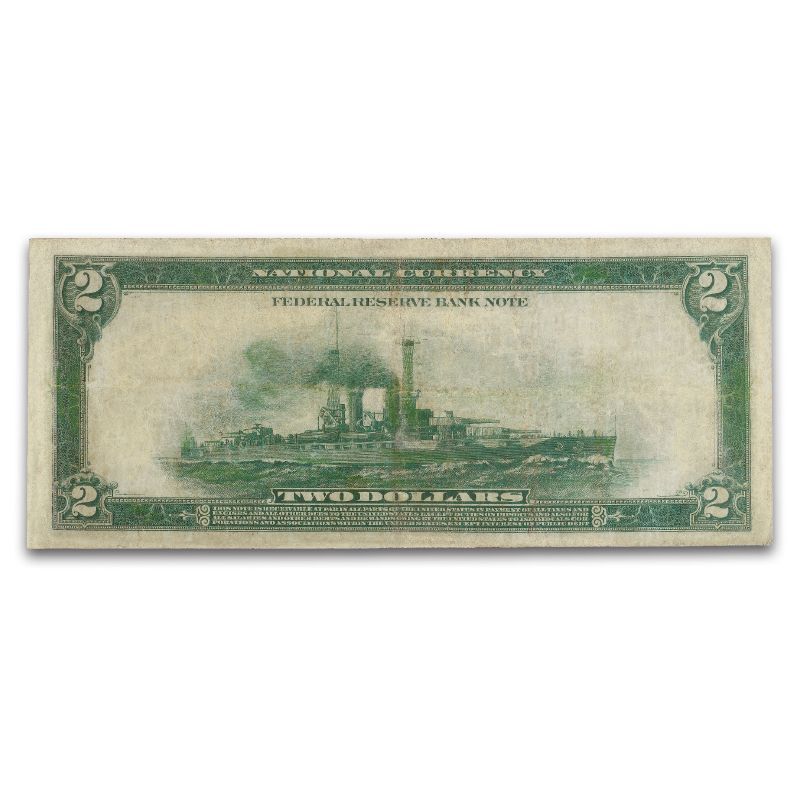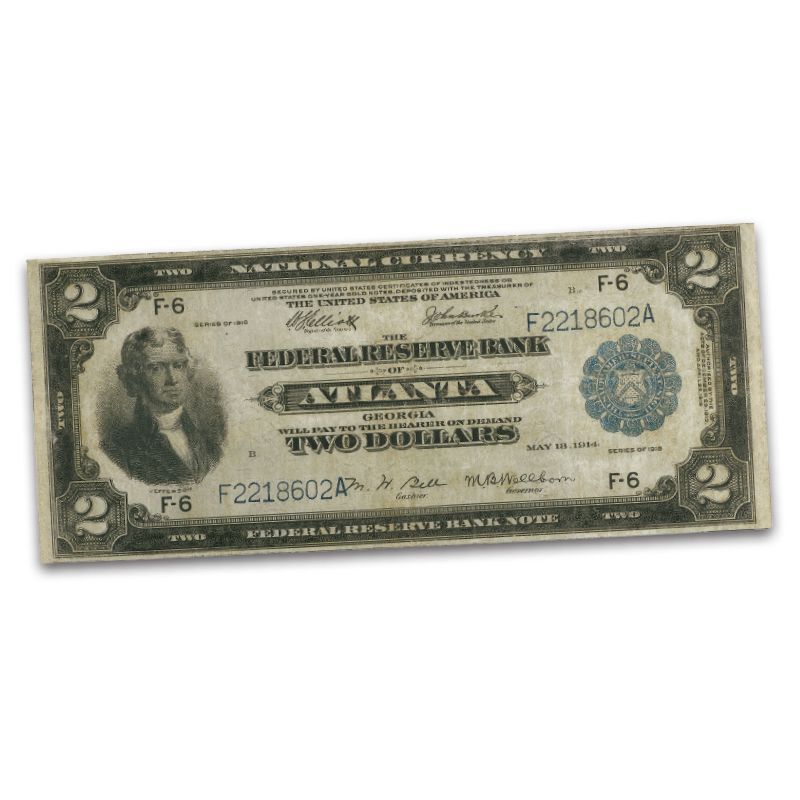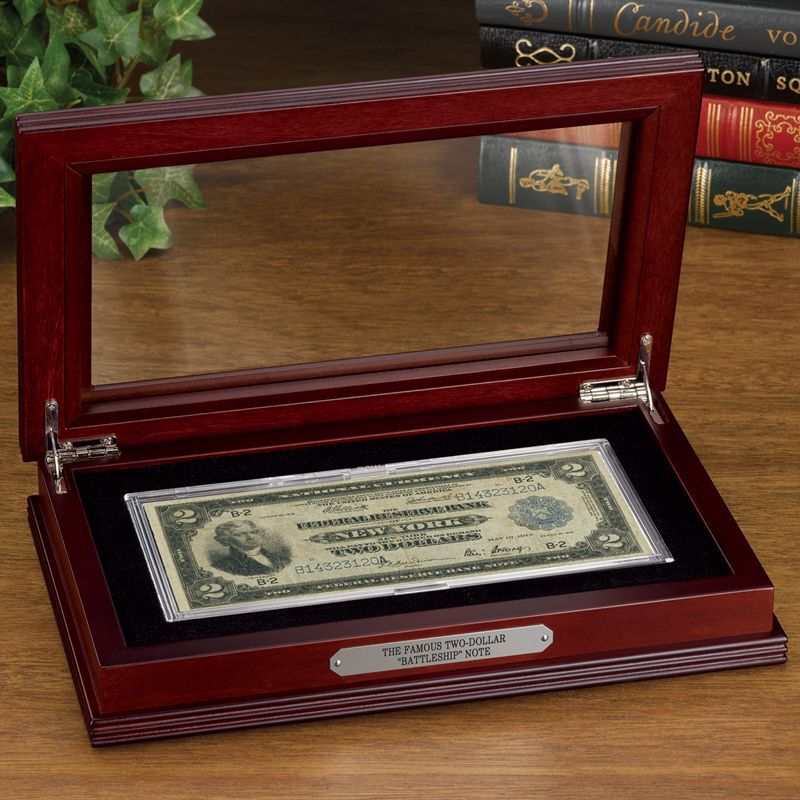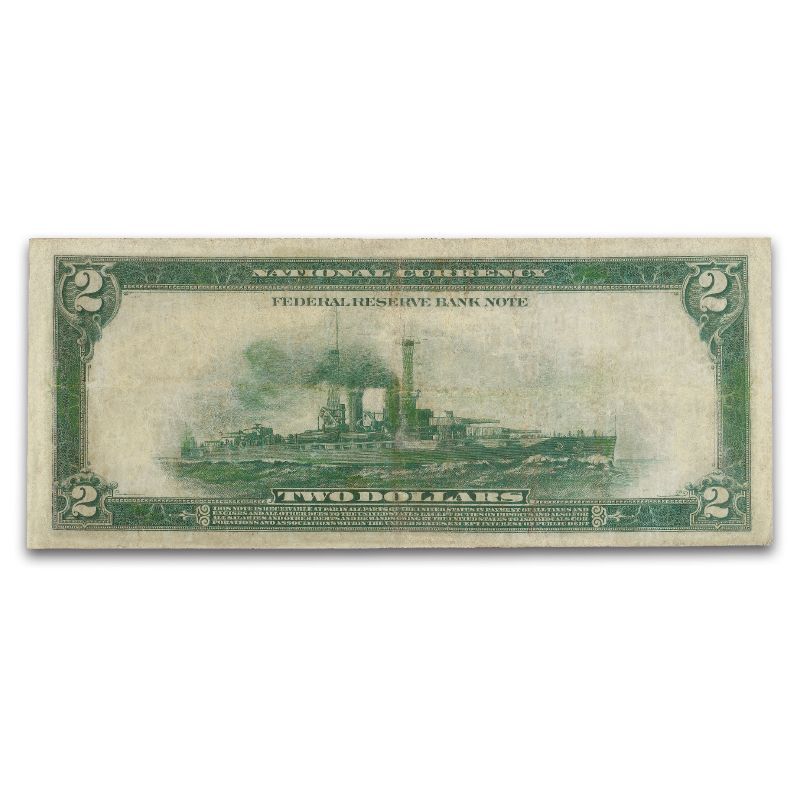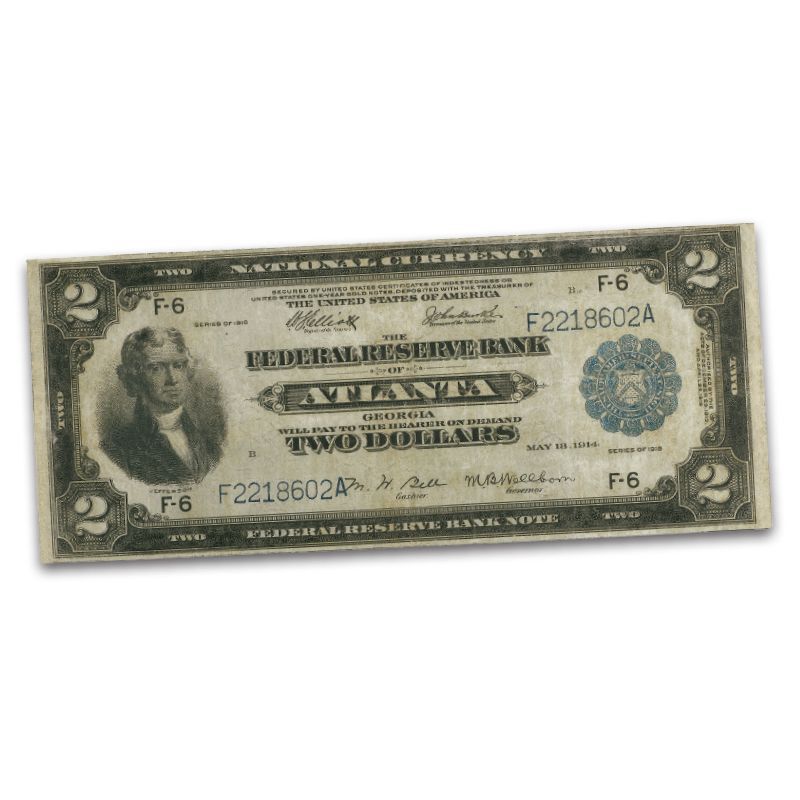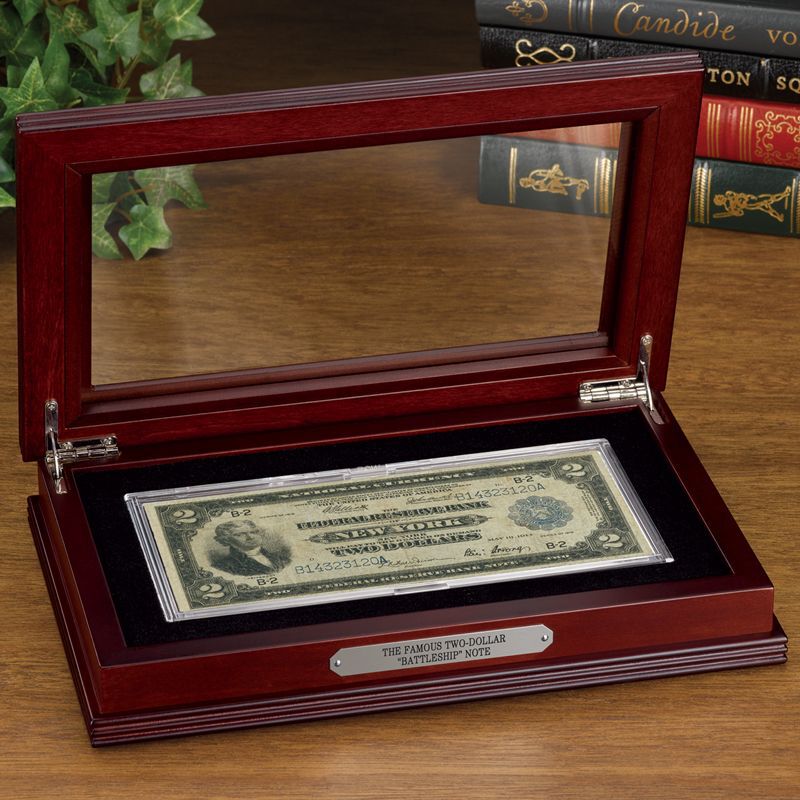 Sold out immediately when first offered—very limited supply!

Few U.S. currency notes can boast being the only one of its kind. Discontinued nearly 90 years ago, this is the only $2 Federal Reserve Bank Note ever issued, and the last large-size $2 bill of any kind! Among the most popular U.S. currency notes in history, it has striking and distinguished designs. One side depicts a detailed portrait of President Thomas Jefferson, and the other features an elaborate rendering of a World War I battleship.

This Series 1918 $2 Federal Reserve Note:

Features the brilliant blue seal and serial numbers that distinguish it from today's Federal Reserve Notes, which have the seals and serial numbers printed in green.
Is from one of the first series to include letter codes in each serial number to denote which Federal Reserve Bank issued the bill — a practice still used today.
Is preserved in gently circulated condition, so you can appreciate the design details, protectively encapsulated to allow easy viewing of both front and back.
Show Less
Show More
In stock. Ships in 1-2 weeks.
$1,098
Payable in 3 monthly installments of $369
You will receive a custom-crafted wooden Display Chest, measuring 11.3" x 7.1" x 1.9", with a glass top for easy viewing, plus an Information Card containing details about the note and its historical significance.
This product allows you the convenience of a gradual payment plan. You can pay in three monthly installments.
Your satisfaction is 100% guaranteed. You may return your product within 30 days for replacement or for a full refund.
Reservations are subject to acceptance.