The Last Large-Size One-Dollar Silver Certificate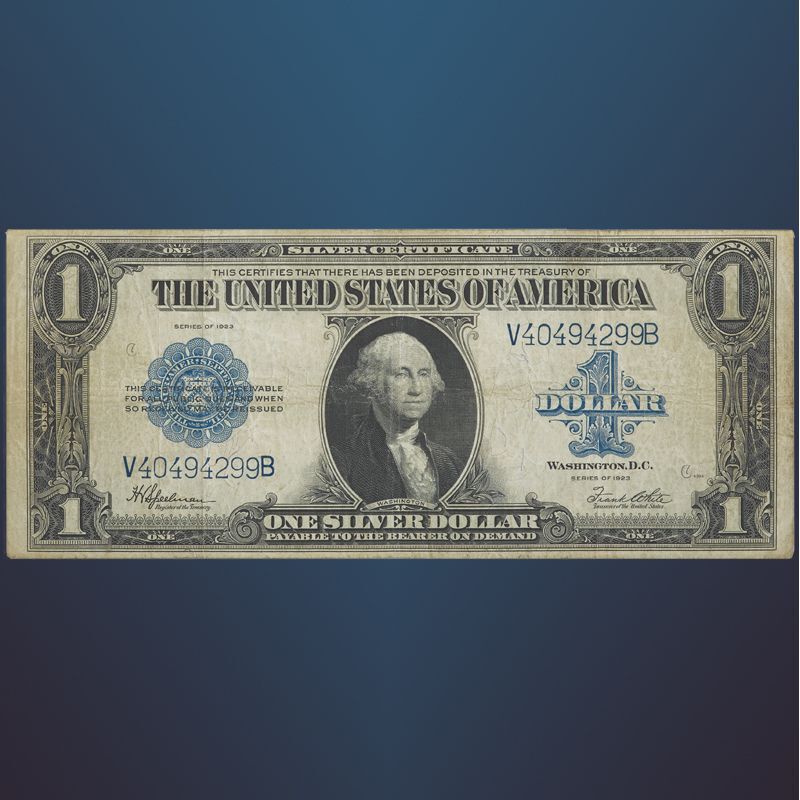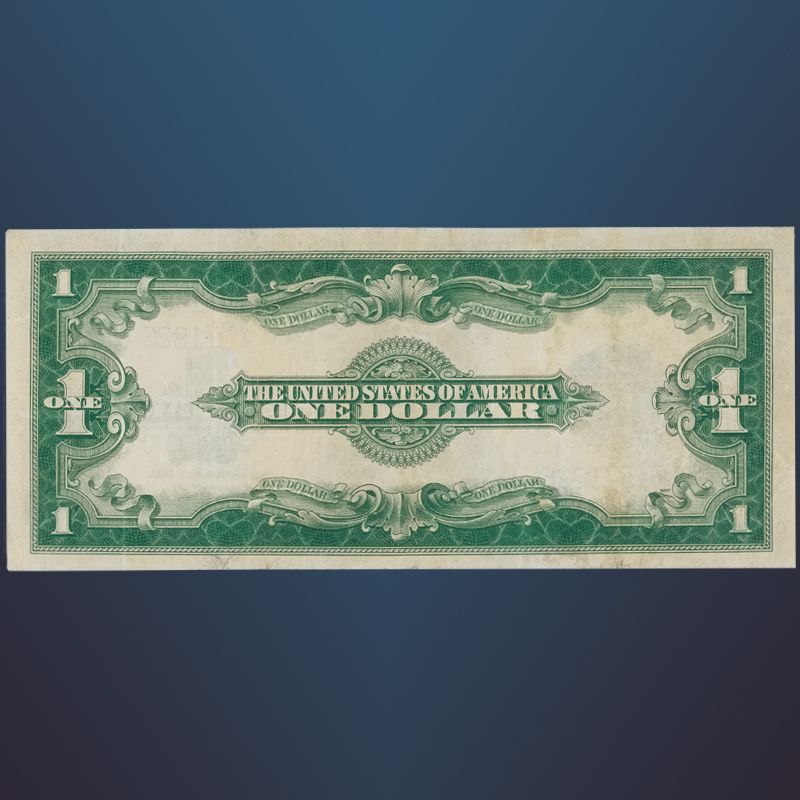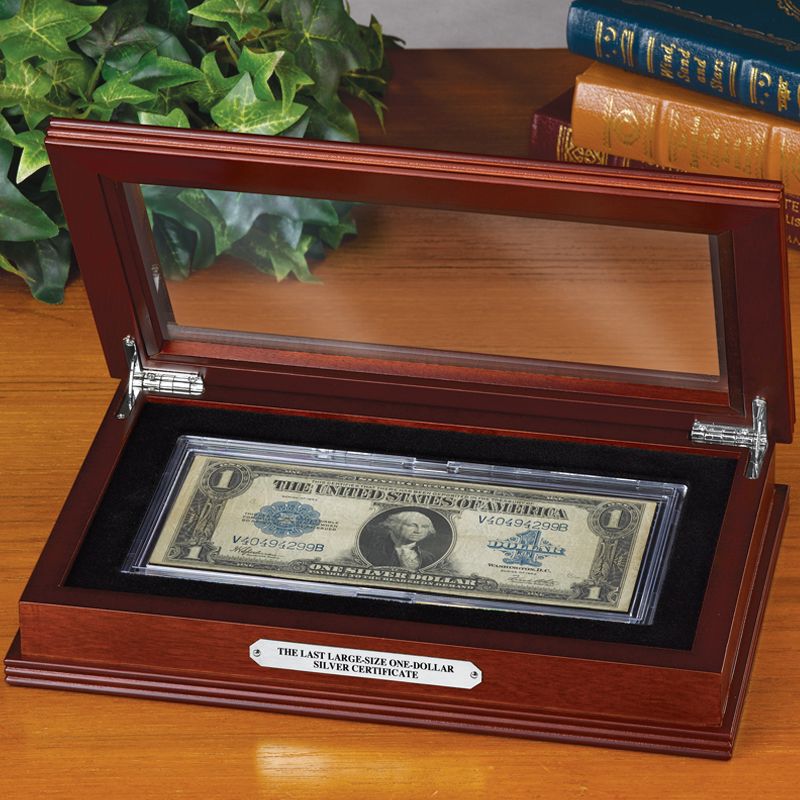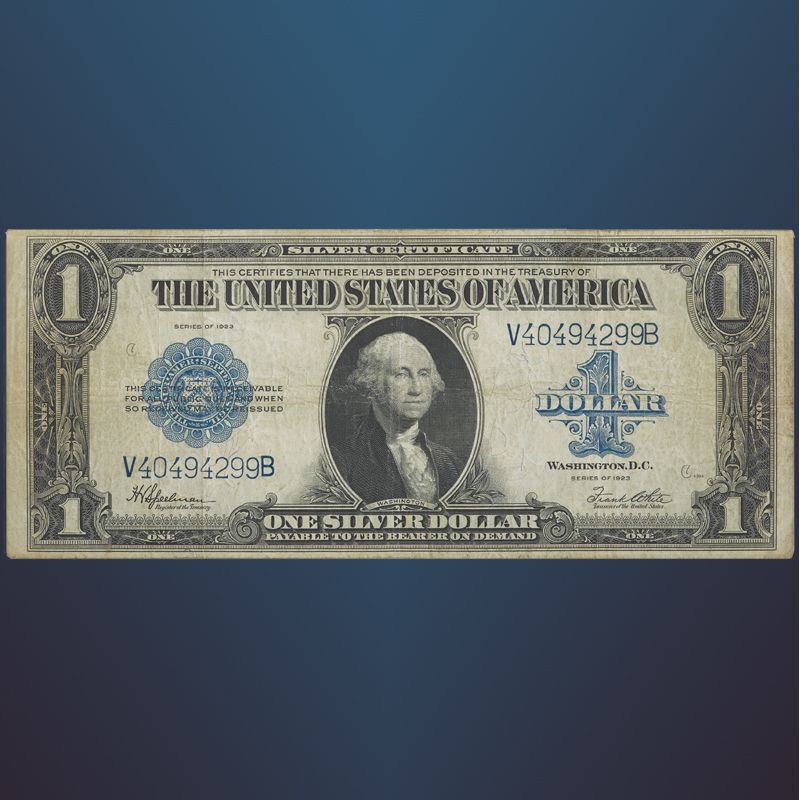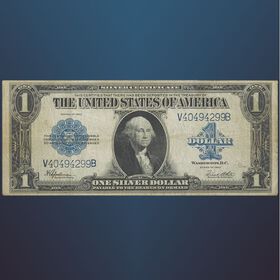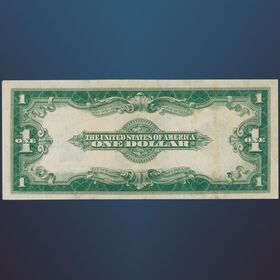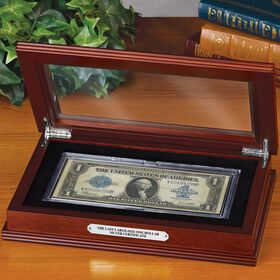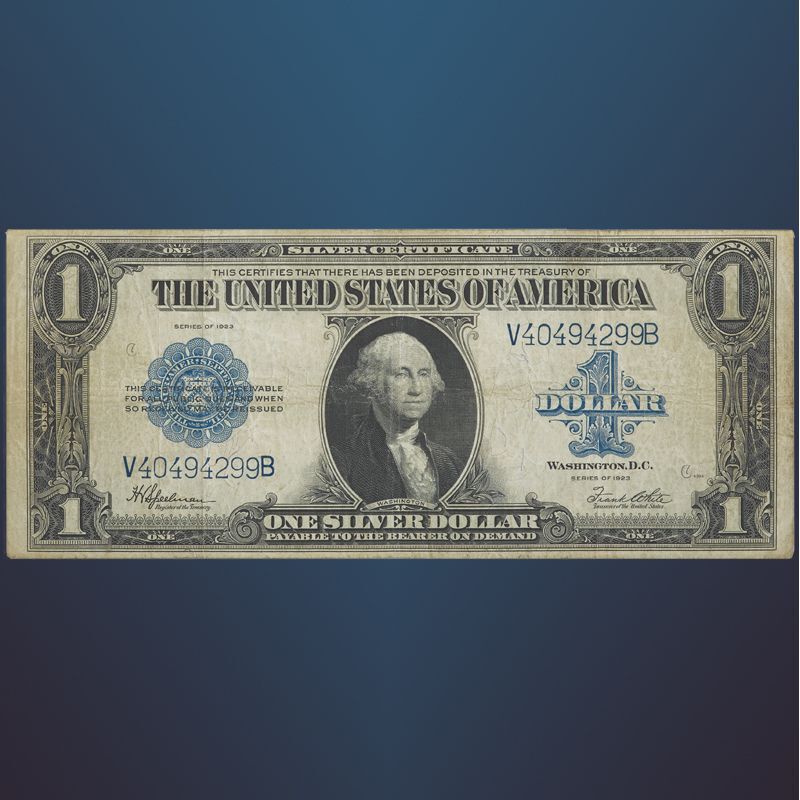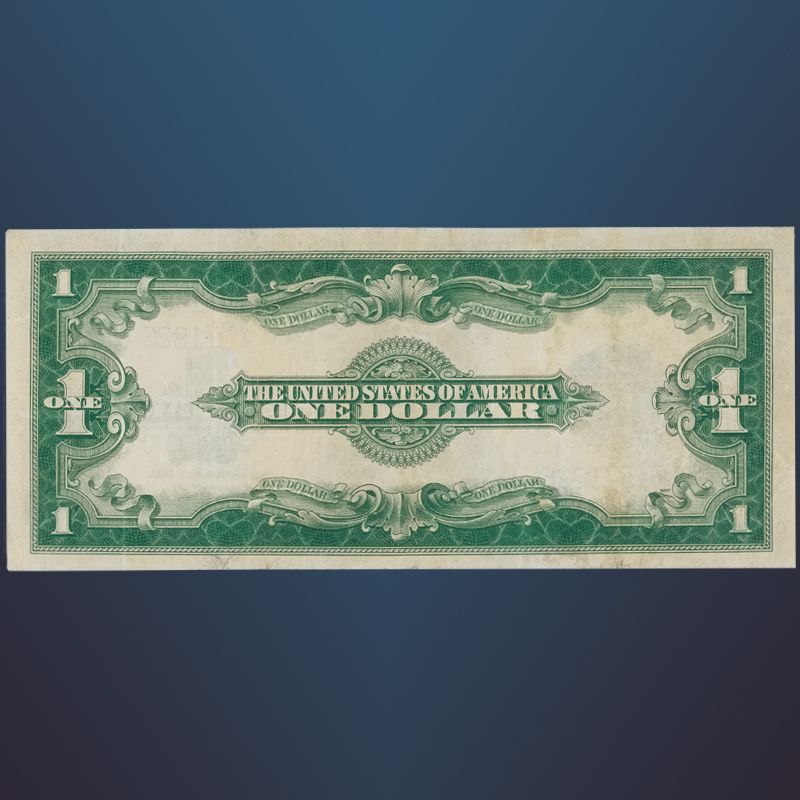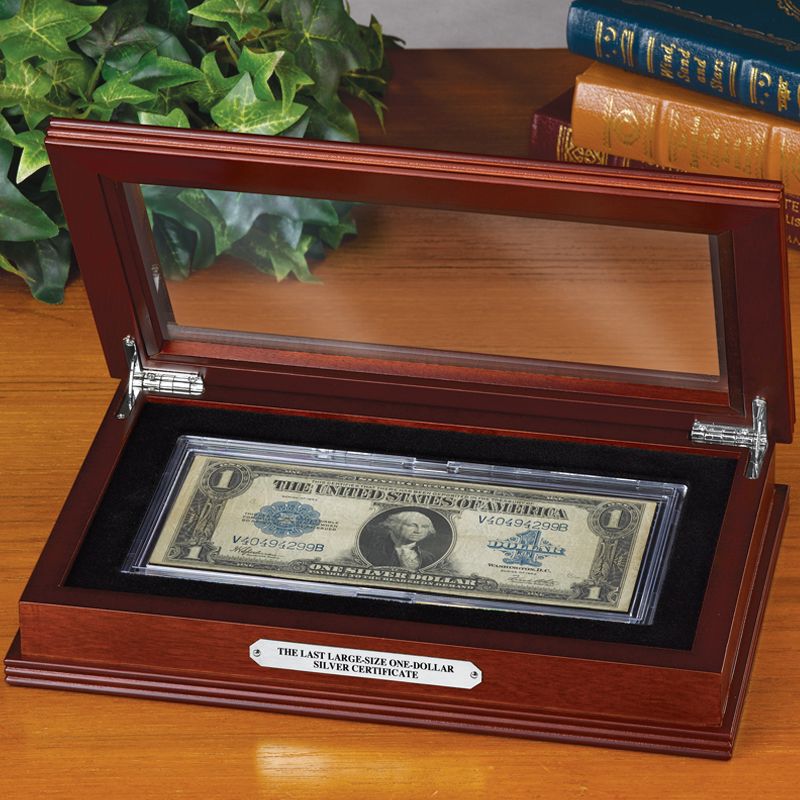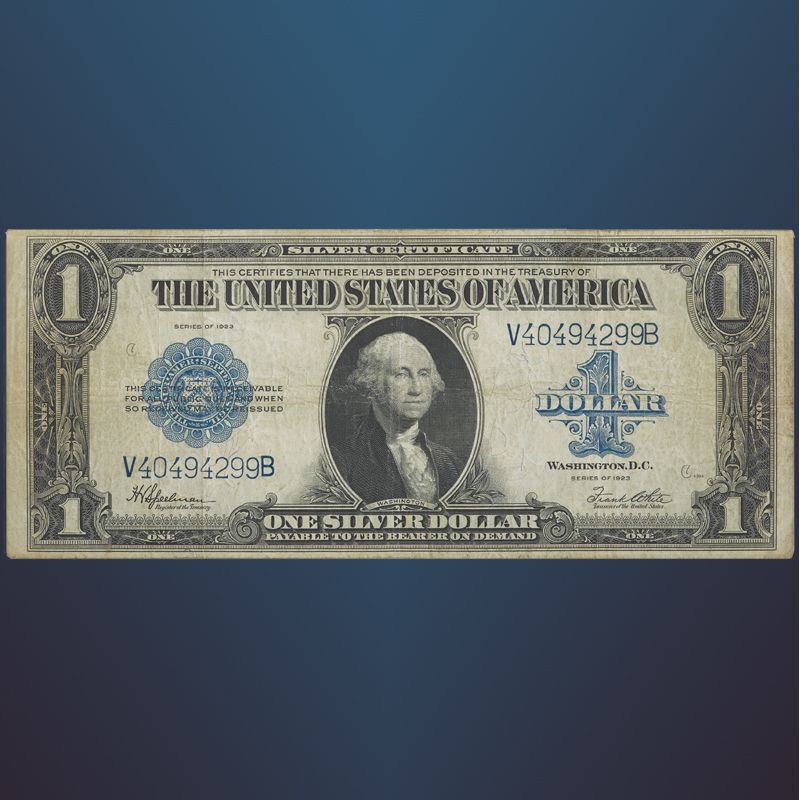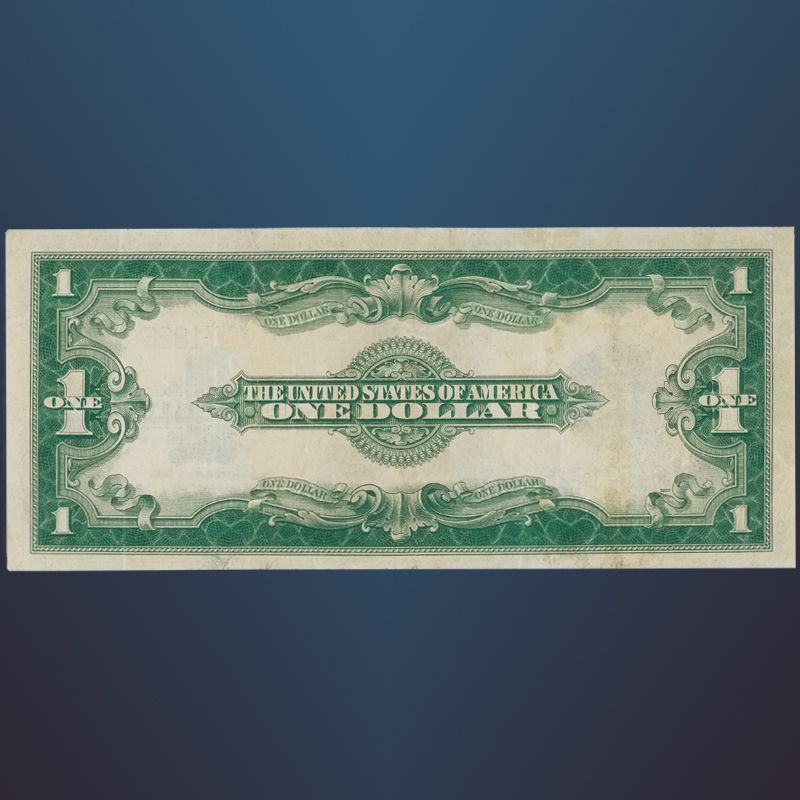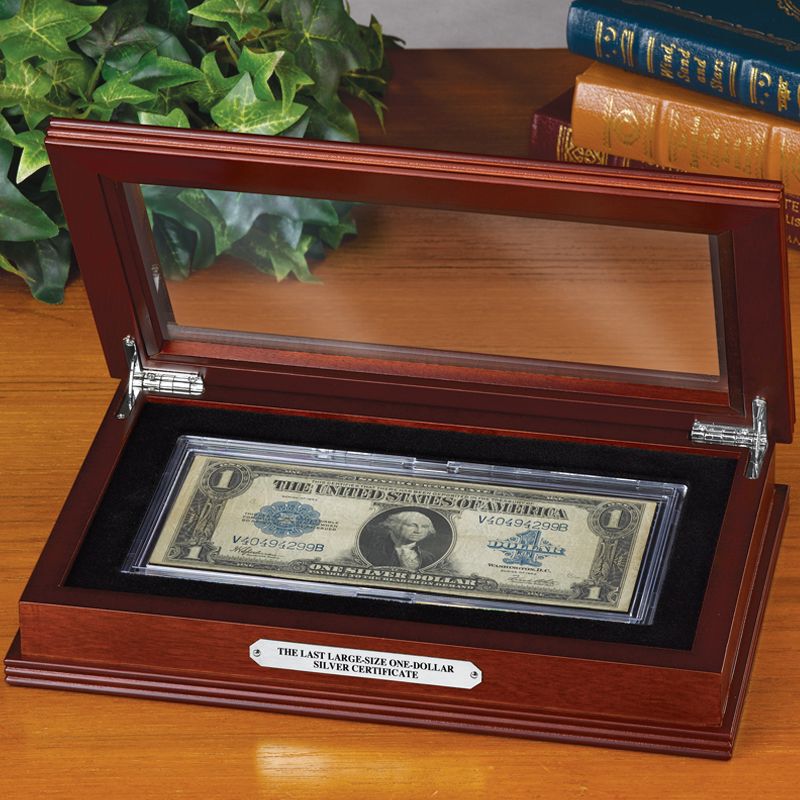 Own one of the last U.S. "horse blanket" notes ever produced…
• A Series of 1923 $1 Silver Certificate that could by law have been redeemed by the bearer for "One Silver Dollar" deposited in the U.S. Treasury in Washington, D.C.
• Features the portrait of George Washington, based on the 1796 oil painting by American artist Gilbert Stuart, still used almost a century later on U.S. $1 bills.
• Seldom seen outside of museums and private collections; most were damaged and worn out in circulation, or destroyed when small-size notes replaced them.
• Was called a "horse blanket," because it was about 40 percent larger than the small-size note that replaced it starting with the Series of 1928.
• Presented in gently circulated condition, attractively encapsulated in a crystal-clear holder so that you can safely appreciate the striking designs on both sides.
• Accompanied by a luxurious glass-topped wooden Display Chest that measures 11.25" x 7.125" x 2.875".
• Comes with a fact-filled Information Card with details about the note and its iconic designs.
• Guarantee of Satisfaction: Free returns for replacement or full refund.

Show Less
Show More
In stock. Ships in 1-2 weeks.
$149
Payable in 3 monthly installments of $52
This product allows the convenience of a gradual payment plan. It is payable in three equal, monthly, interest-free installments.

The note shown here is for illustrative purposes only; the exact appearance of the note you receive may vary from the images shown.

Your satisfaction is 100% guaranteed. You may return your product at our expense within 30 days for replacement or for a full refund. Orders are subject to acceptance.