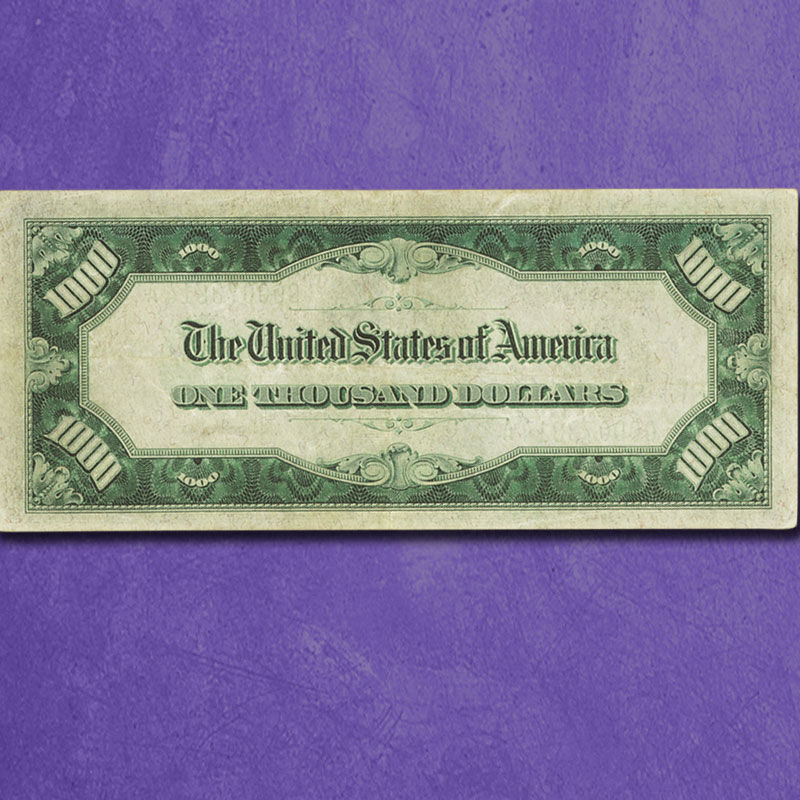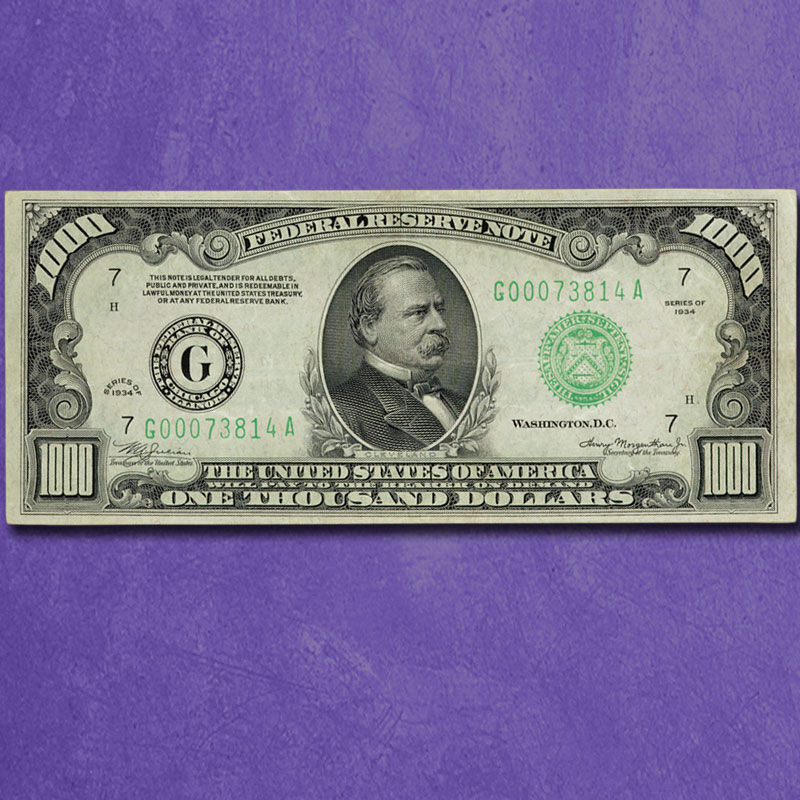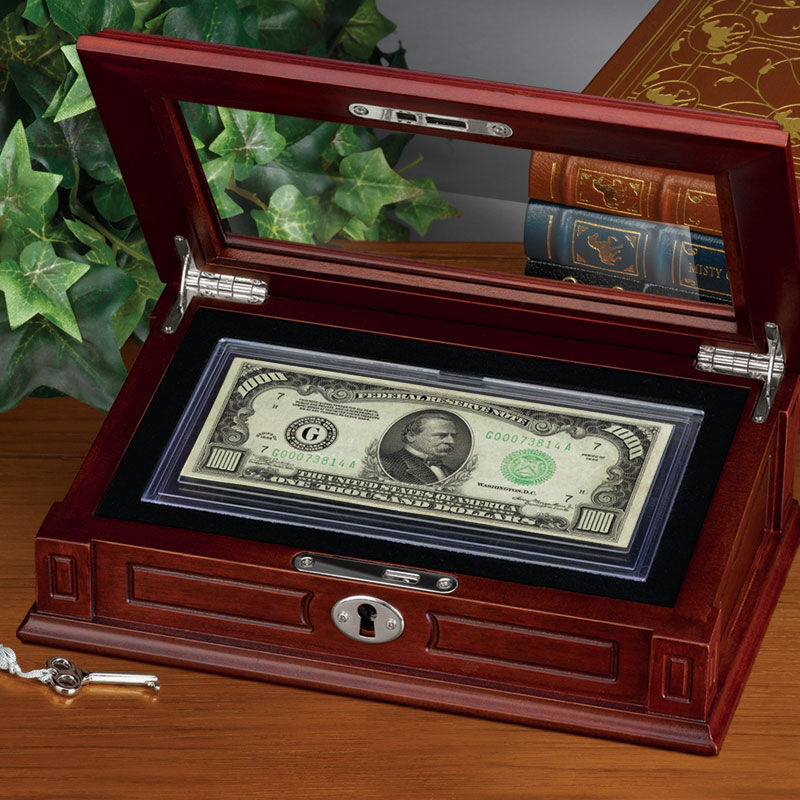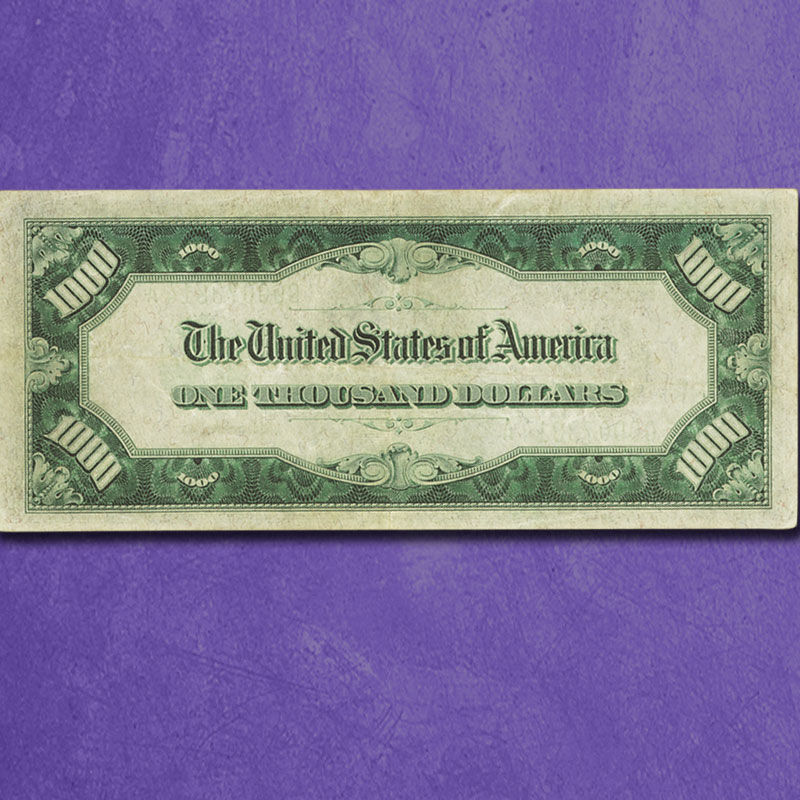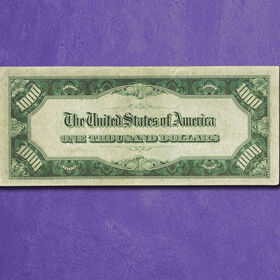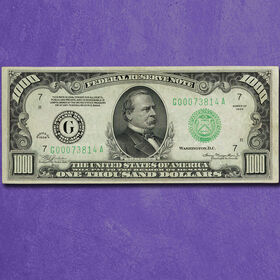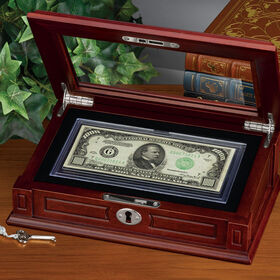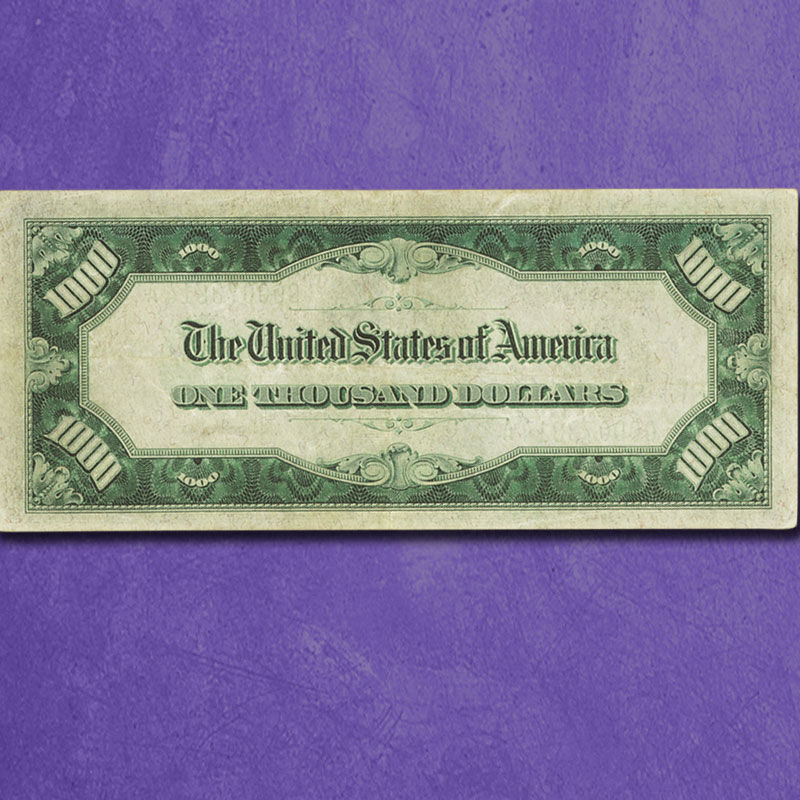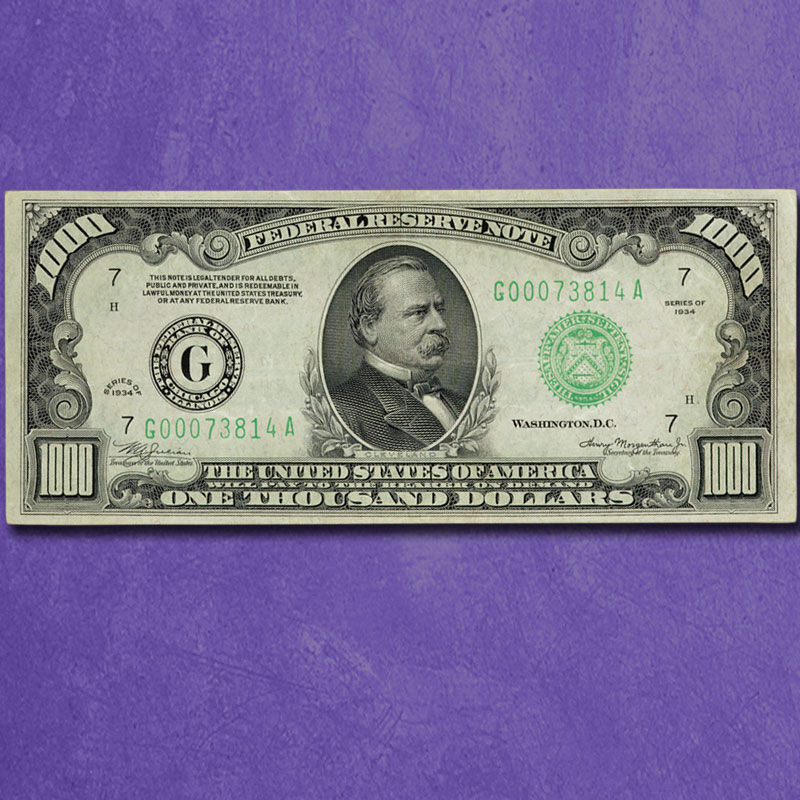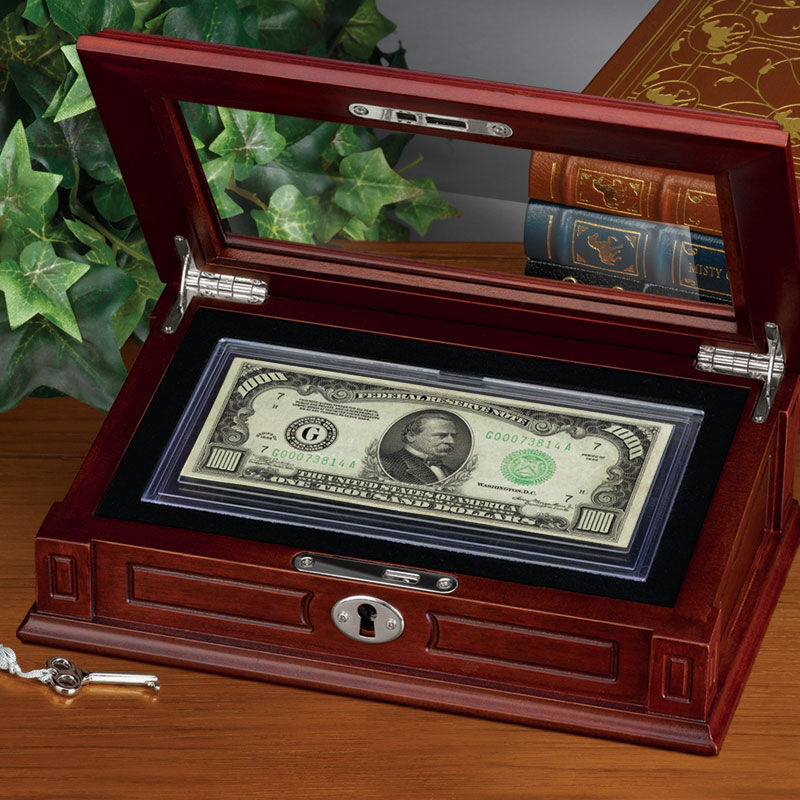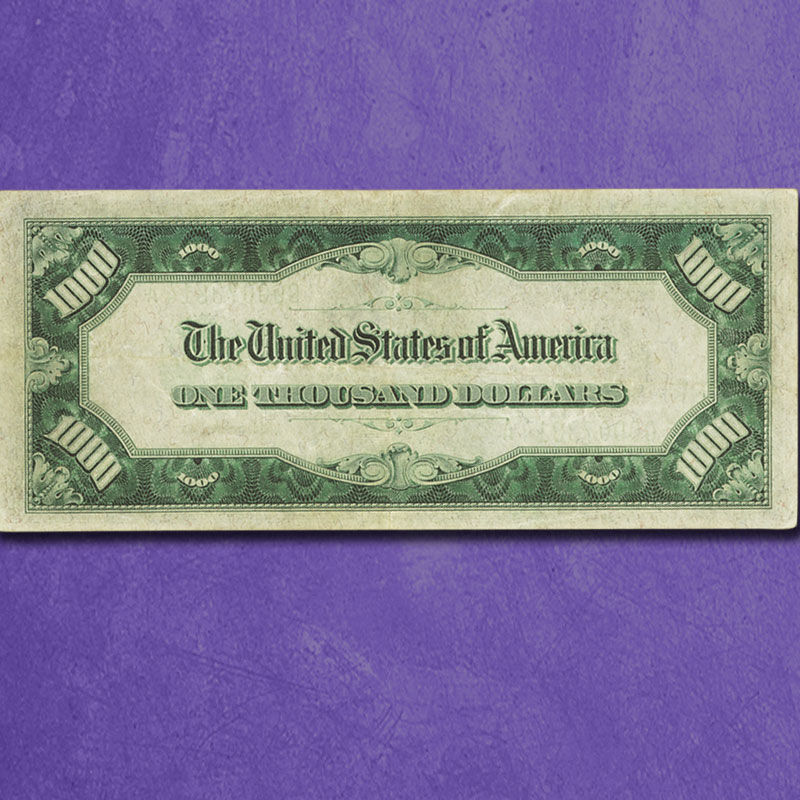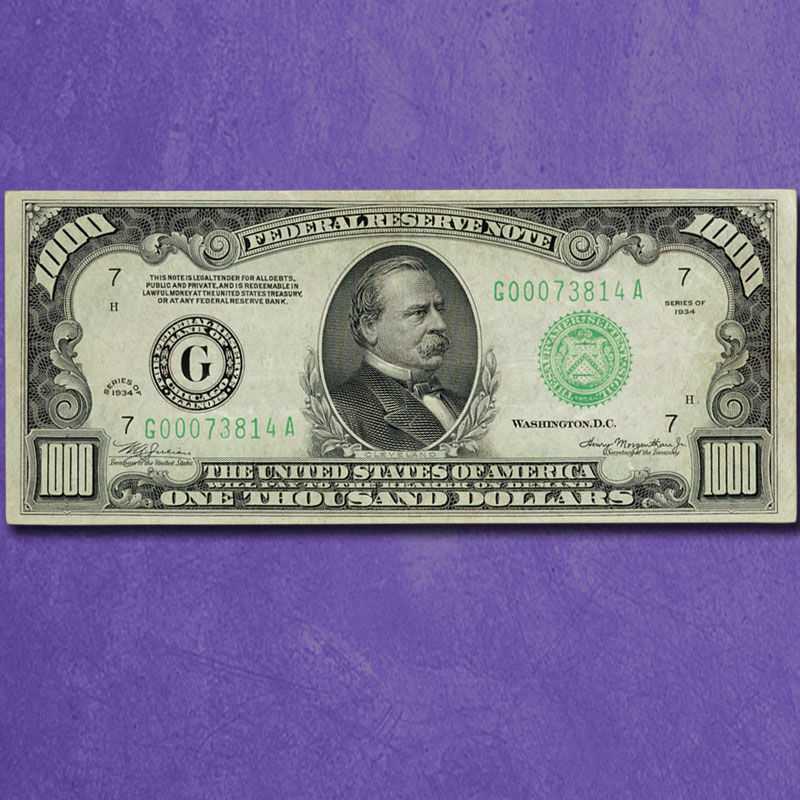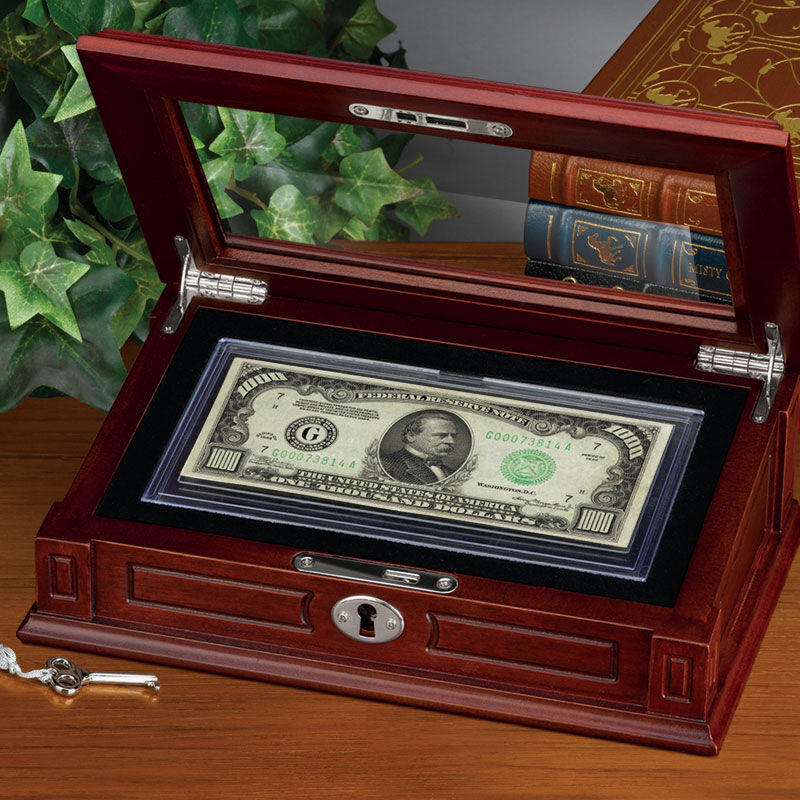 One of the highest-denomination notes ever issued by the United States!

America's little-known, long out of print, high-denomination bills were used almost exclusively for transfers of massive amounts of cash from one bank to another. These notes so rarely circulated, most collectors don't know they exist, and fewer still have even seen one. Because it's so scarce, the $1,000 bill is sometimes assumed to be fictitious, even a forgery, by the average collector. But it is very real — and a beauty, too!

This incredibly high-denomination $1,000 bill:

Last printed at the end of World War II, the bill you'll receive is one of the final $1,000 Federal Reserve Notes issued by the U.S. government.
Features a portrait of Grover Cleveland, the only U.S. President to serve non-consecutive terms, on the front.
The back is bold simplicity itself, with archaic scrollwork, the denomination and "United States of America" — that's it!
Though officially discontinued, it retains its status as full legal tender. The advent of computerized money transfers likely means this high-denomination bill will never again be printed.
Is preserved in circulated, very fine condition so you can enjoy every facet of its nostalgic artwork, front and back, while a clear currency holder protects it from dust, fingerprints and wear.
Show Less
Show More
$4,377
Payable in 3 monthly installments of $1,459
You will receive a richly finished wooden Display Chest, measuring 3" x 9.5" x 6.3", with a clear glass top and complete with a lock and tasseled key. You will also receive a specially written Information Card.
This product allows you the convenience of a gradual payment plan. You can pay in three monthly installments.
Your satisfaction is 100% guaranteed. You may return your product within 30 days for replacement or for a full refund.
Reservations are subject to acceptance.