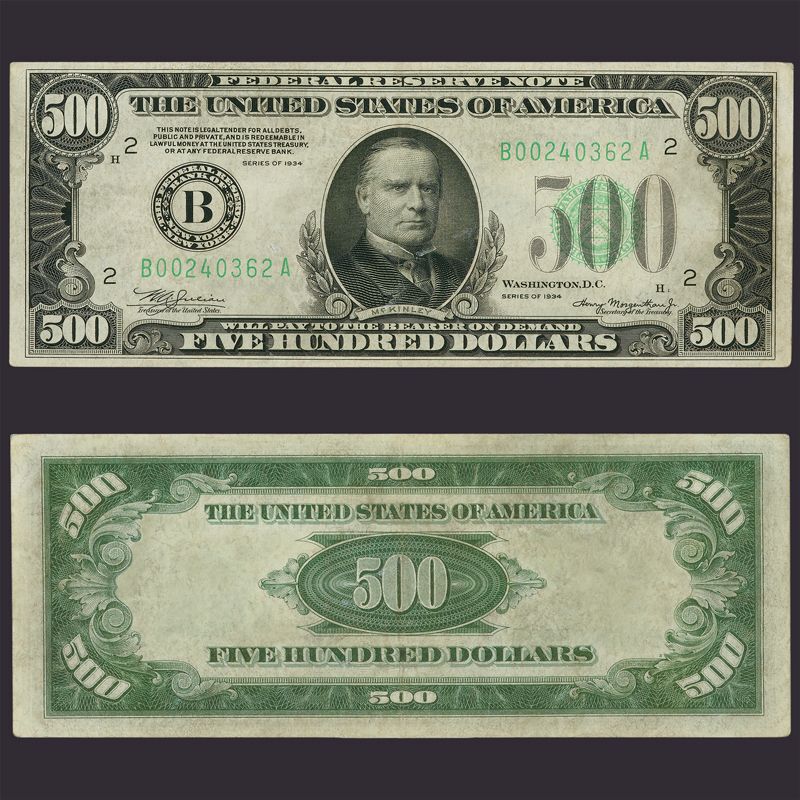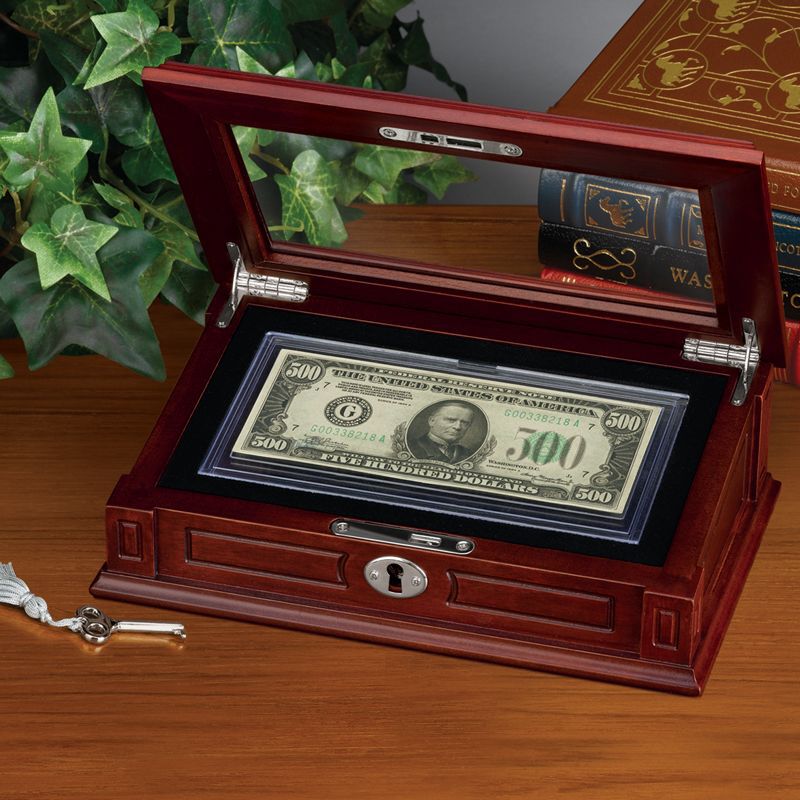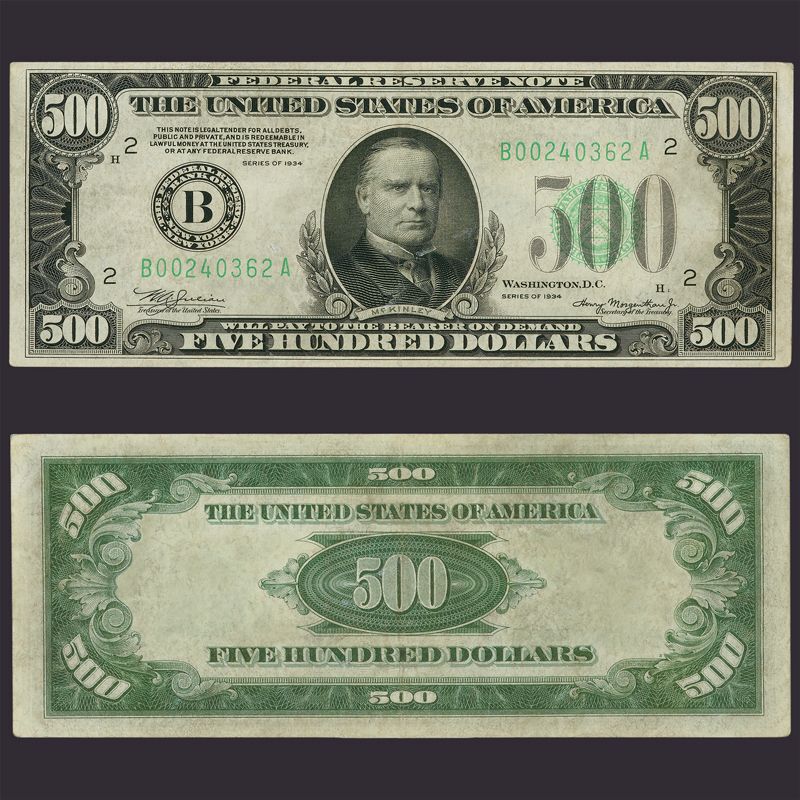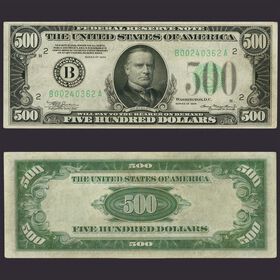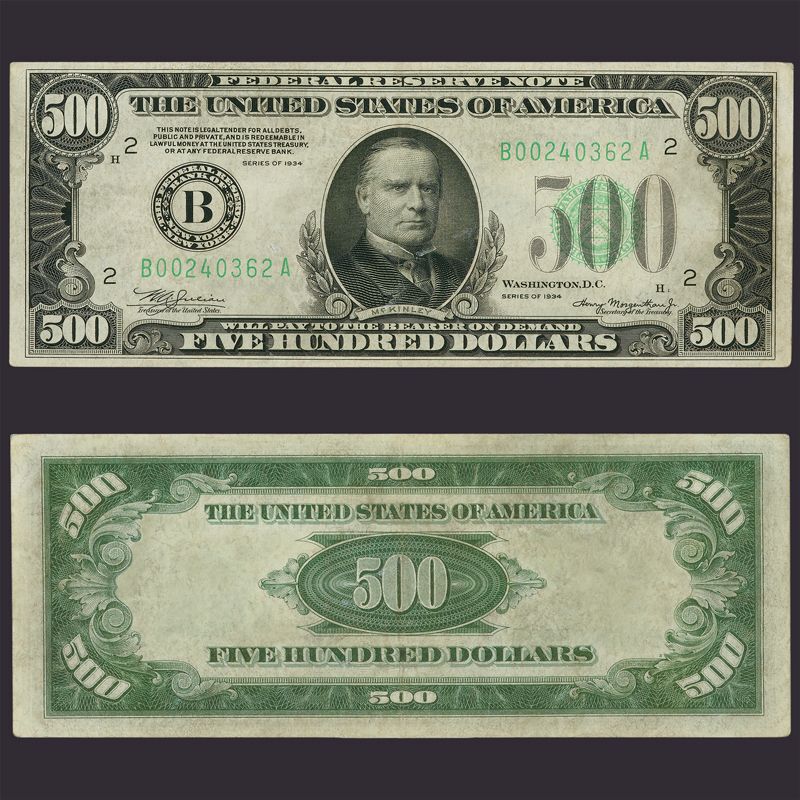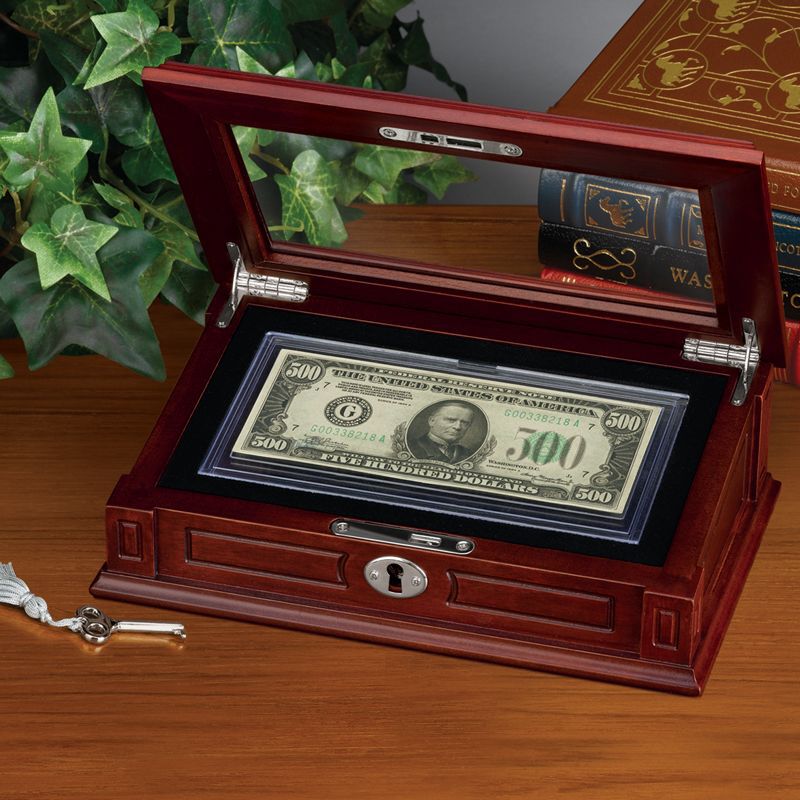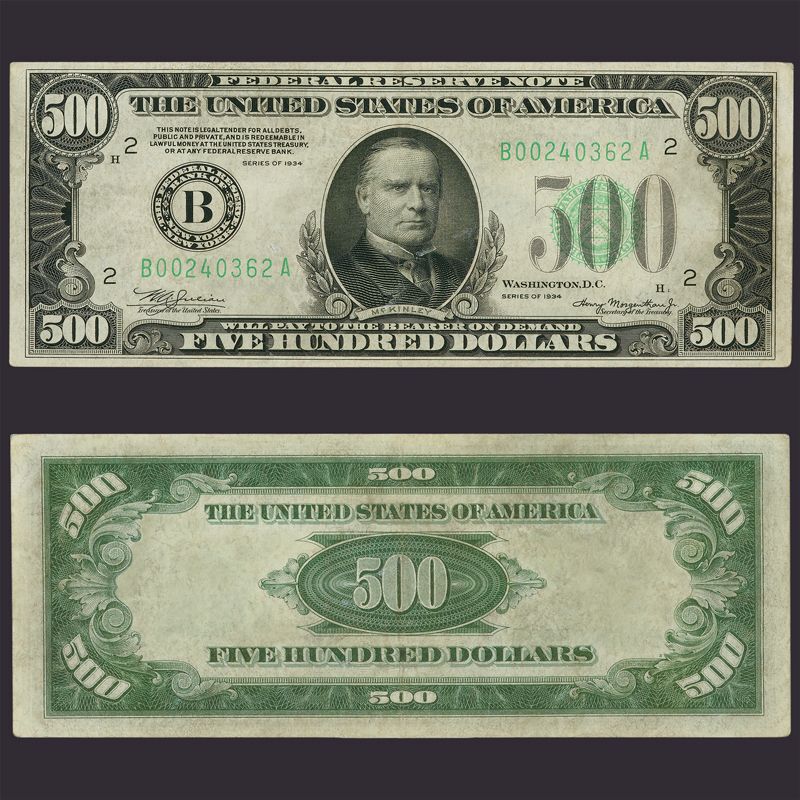 Every bill has a story – especially this one! Back in 1934 when the last U.S. $500 note series was first issued, the average American did not have five hundred dollars to their name, let alone in their wallets. Remember the times – the Stock Market Crash, the Great Depression, the Dust Bowl – most ordinary people would rarely get to see a bill as large as $50, or $100, and certainly not $500! In the 1930s, these $500 bills would have been secured away in bank vaults. So notoriously safeguarded, these bills were rarely seen … until now.

Now through PCS Stamps & Coins, private collectors like you can acquire a dramatic presentation of one of the most fascinating bank notes ever with... The Last U.S. $500 Bill, elegantly showcased in a glass-topped Display Chest.
These Series 1934 $500 Federal Reserve Notes were lost to bank vaults until 30 years after their last issue…no longer serving as the facilitator of large-volume, bank-to-bank transactions, but between money-laundering criminals. The use of $500 bills to perform illegal transactions became so widespread that large-denomination notes were discontinued by order of the U.S. government. Most were redeemed and destroyed — making this the last U.S. $500 bill issued…and a collector's most sought-after treasure. Now, they are all-but-impossible-to-find artifacts of a bygone age.

Each note is preserved in circulated, very fine condition. For an impressive presentation, your $500 bill comes in a richly finished wooden Display Chest, complete with lock and tasseled key — and a clear glass top to provide an eye-catching view of your note. To allow complete viewing of every detail, front and back, it will be encapsulated in a clear currency holder for protection against dust, fingerprints and wear. Also included is a specially written information card with important facts to enhance your enjoyment further.

Your satisfaction is completely guaranteed. If not delighted, you may return your $500 bill within 30 days for replacement or refund. As we have only a very small number of these historic bills available, requests will be accepted on a first-come, first-served basis. So, don't risk disappointment. Order yours immediately!
Show Less
Show More
In stock. Ships in 1-2 weeks.
$2,489
Payable in 3 monthly installments of $833