The Small-Size U.S. Currency Collection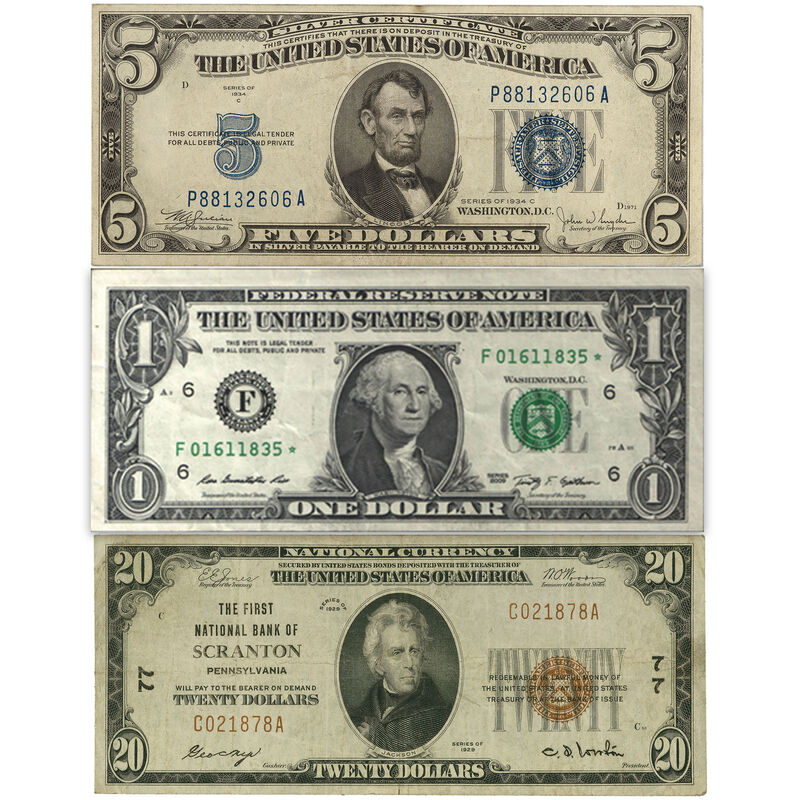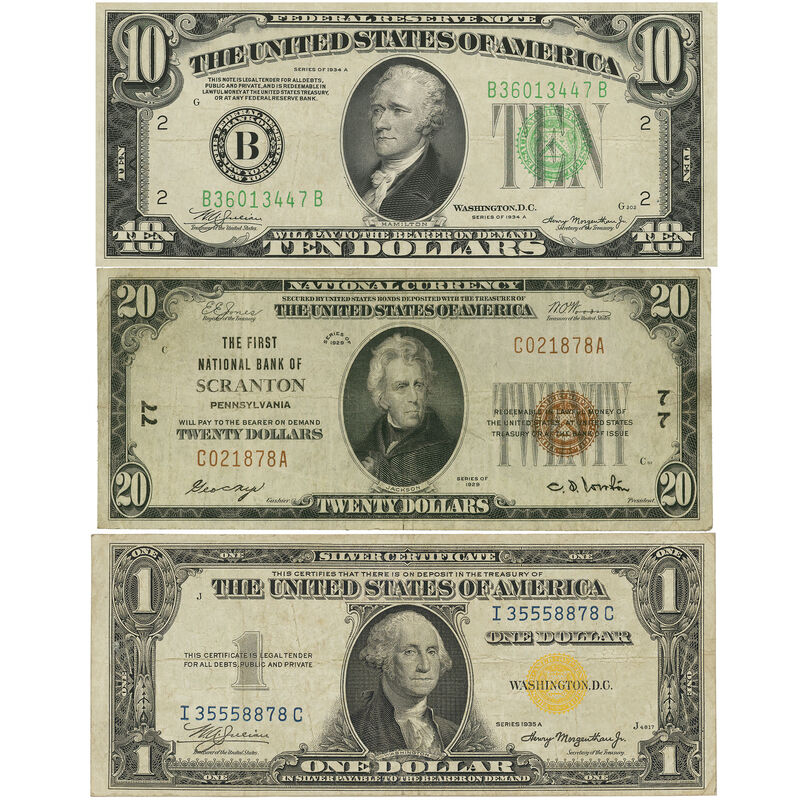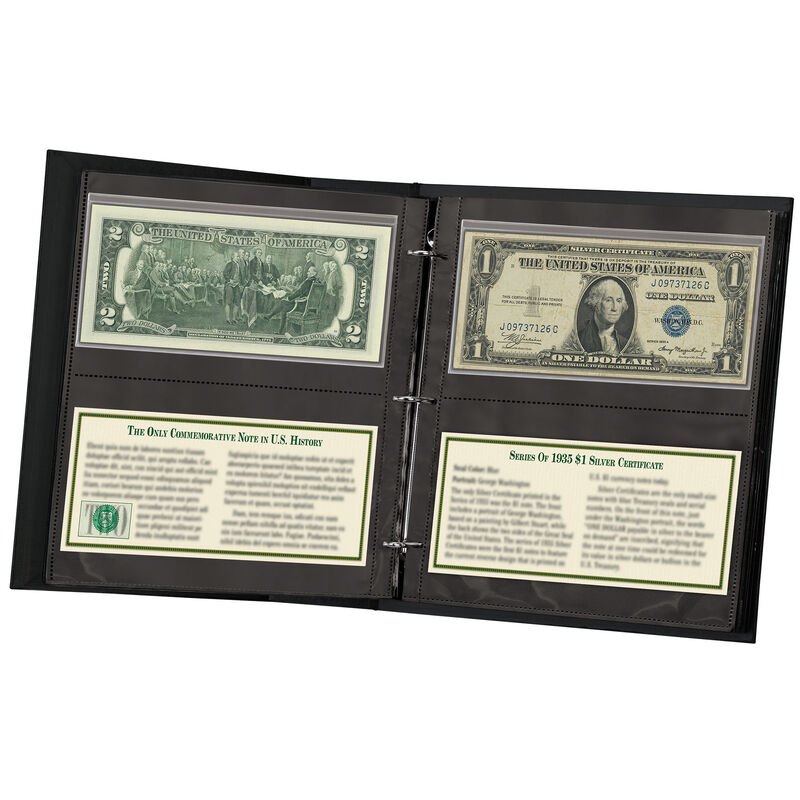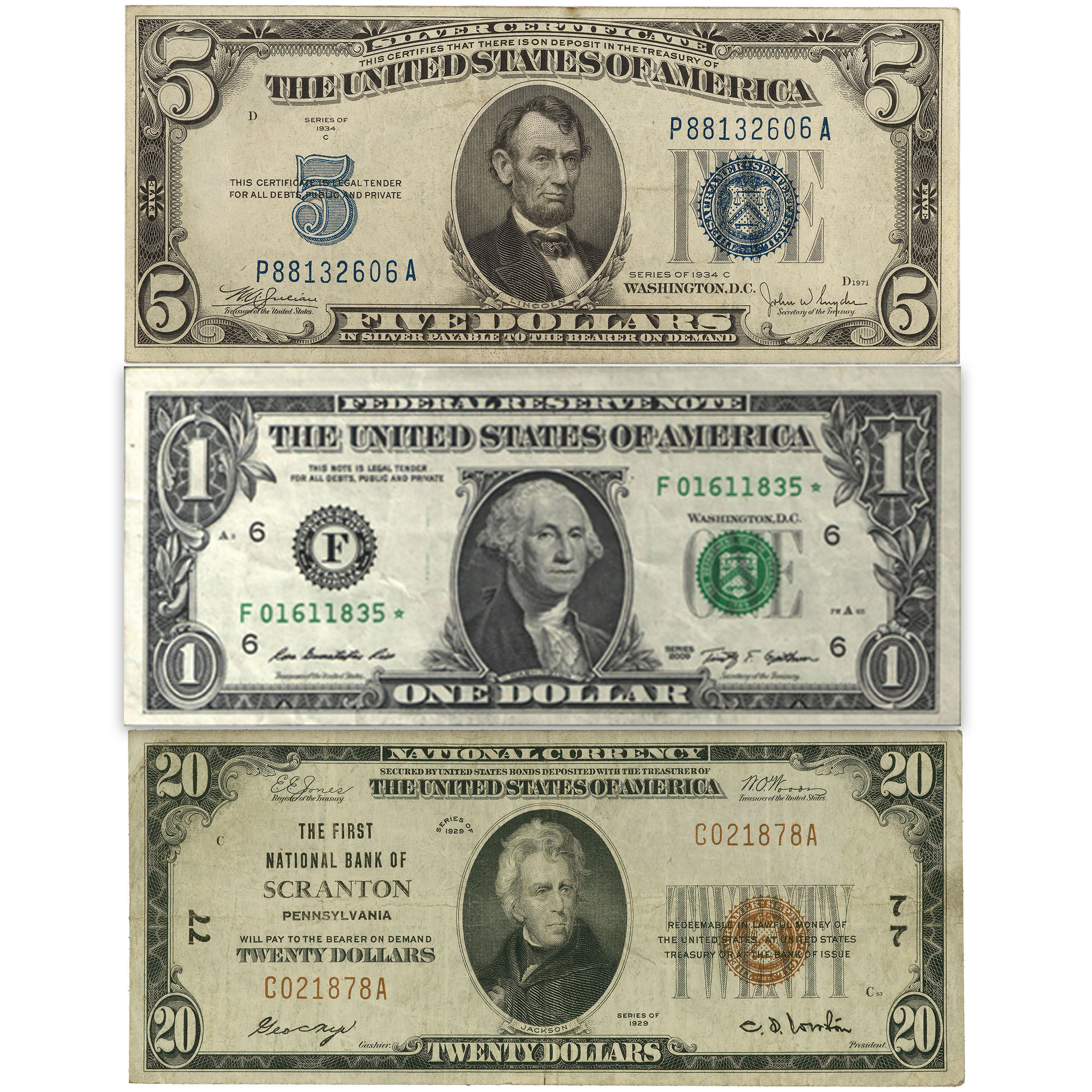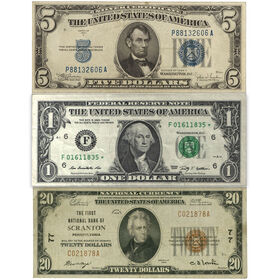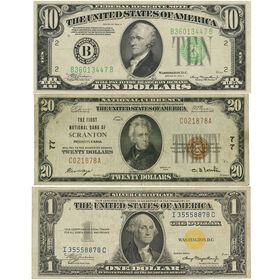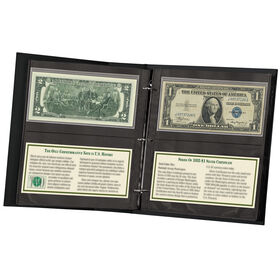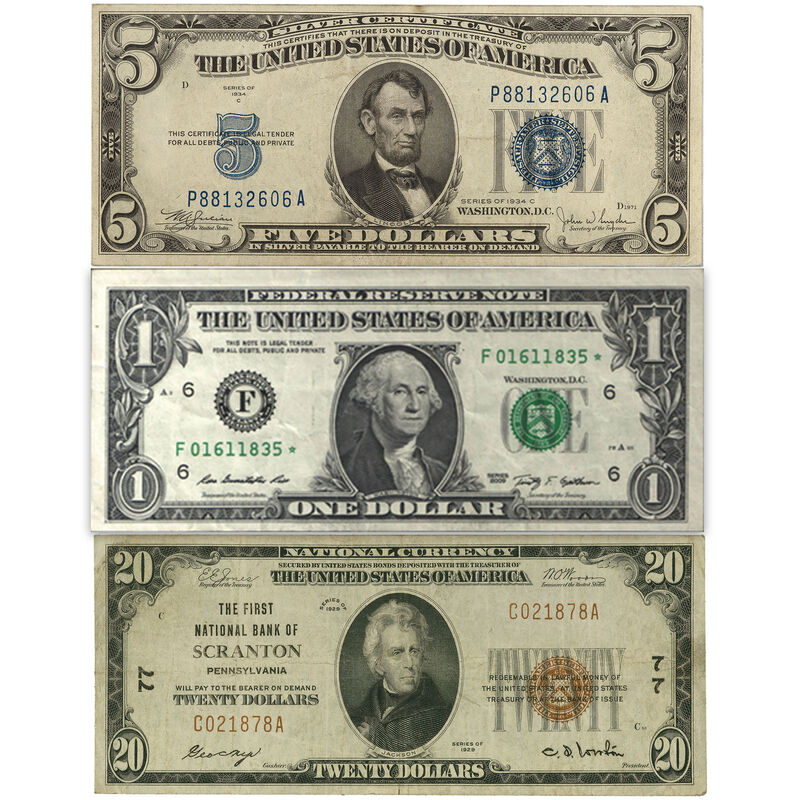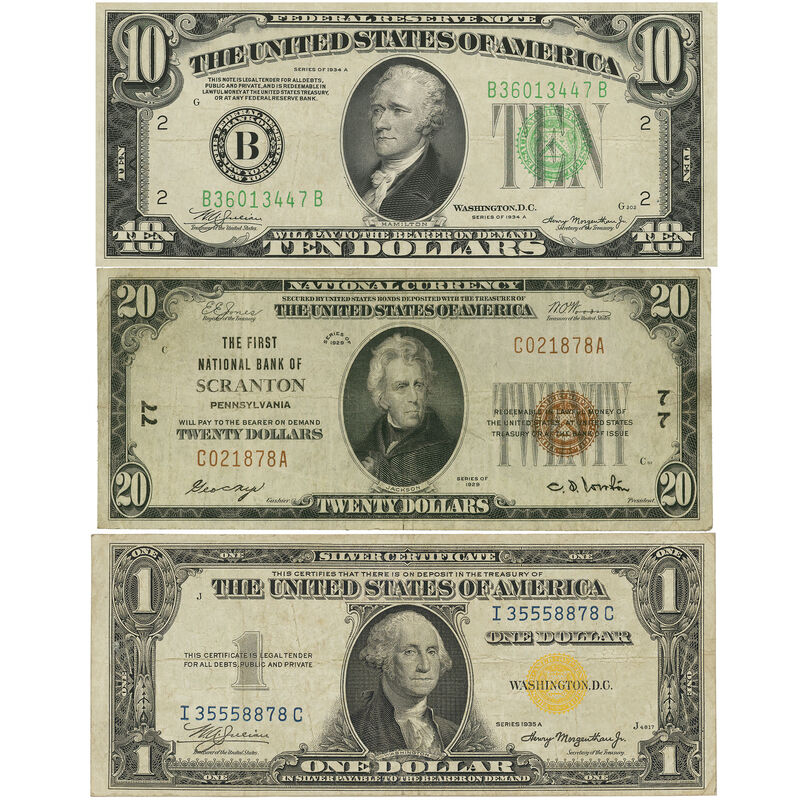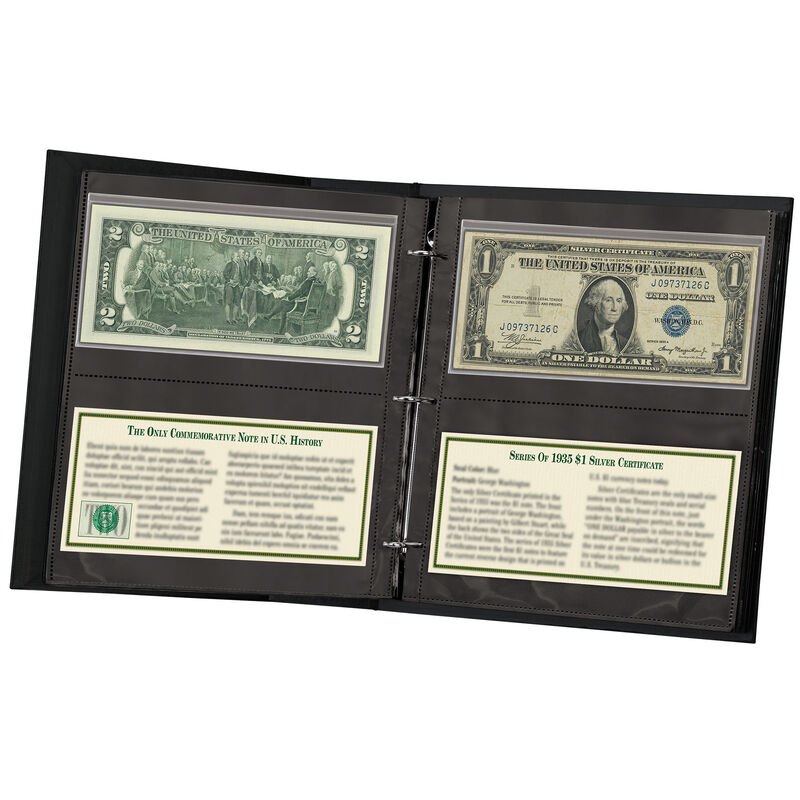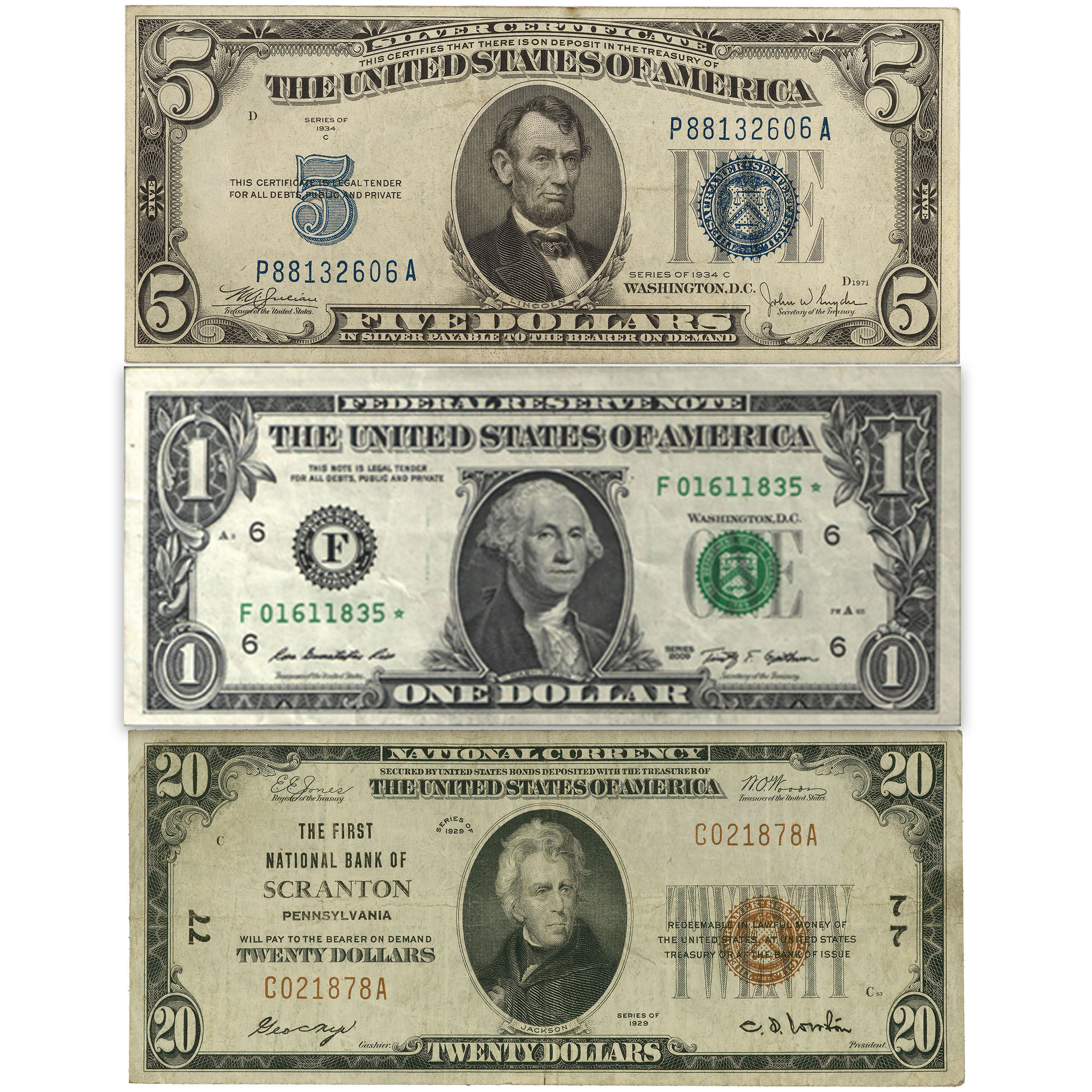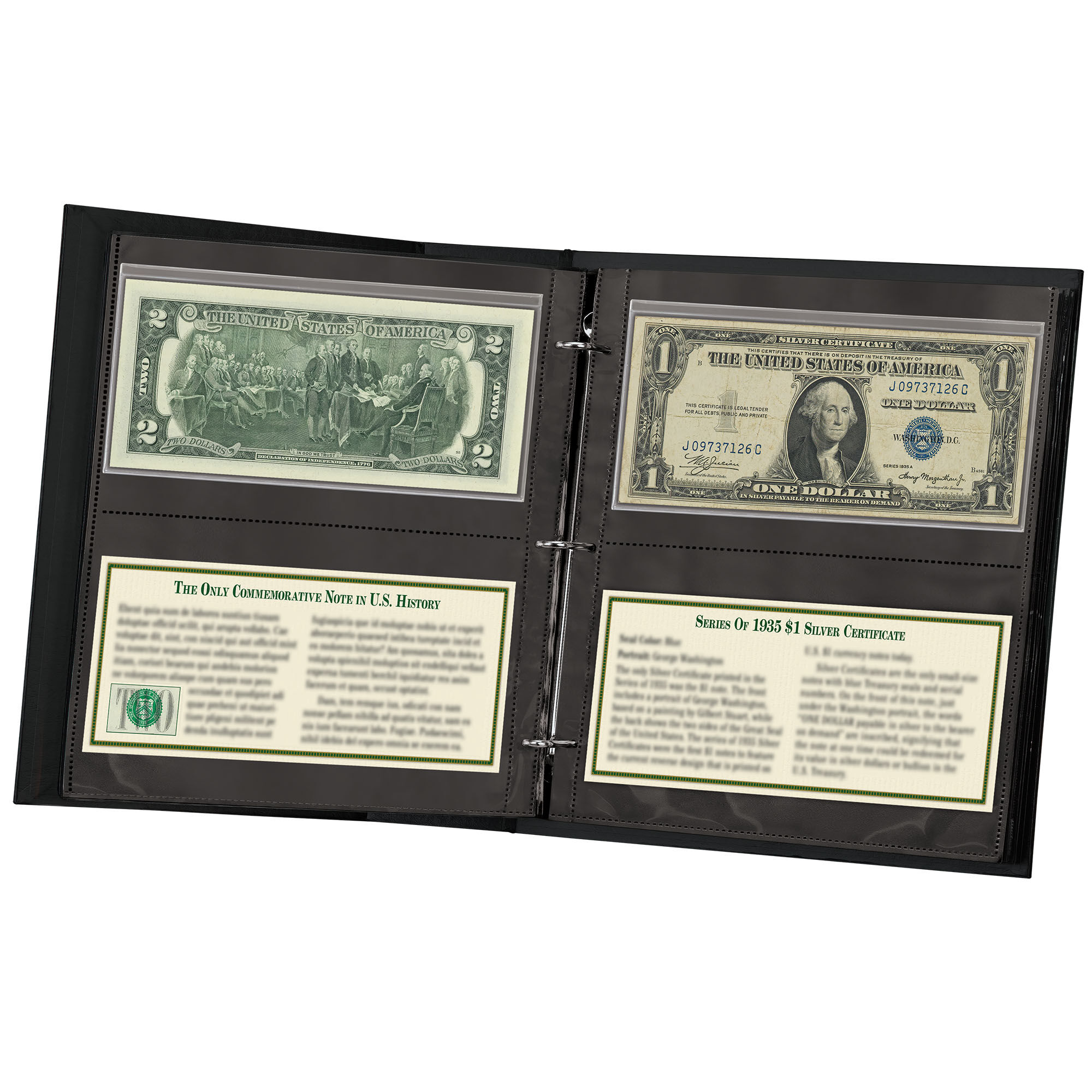 Tracing the history of U.S. currency, from the 1920's to the 21st century…
• Five types of currency (Silver Certificates, U.S. Notes, Federal Reserve Notes, National Bank Notes and Federal Reserve Bank Notes) and every denomination from $1 to $20.
• The first small-size $2 and $5 U.S. Notes and $20 Federal Reserve Note, last $1 Silver Certificate, and only small-size National Bank Notes and Federal Reserve Bank Notes.
• Includes special emergency issues produced only in World War II, rarely seen Star Notes, and currency bearing notable signatures, some issued for extremely short periods.
• An eye-catching variety of different types of currency bills, distinguished by a colorful array of U.S. Treasury seals and serial numbers.
• Each note is accompanied by a Collector Card that provides compelling narrative about its design and importance as a historic collectible.
• Remarkably, all notes issued through 1969 are in gently circulated condition with all design details intact, while later notes are in uncirculated condition.
• FREE: A Collector's Album, included at no extra charge, sent with the third shipment.
• Guarantee of Satisfaction: Free returns and you may cancel at any time.
Show Less
Show More
In stock. Ships in 1-2 weeks.
$75
per note
Payable in 2 monthly installments of $39 (includes shipping)
With each historic bill genuine U.S. legal tender, The Small-Size U.S. Currency Collection forms a collectible of beauty, meaning and importance. This collection allows you the convenience of building it item-by-item with a gradual payment and shipment plan: The first shipment will contain one note and be payable in two monthly installments; subsequent shipments will contain two notes and be payable in three monthly installments. The second set will ship two months after the first, and thereafter sets will ship at the rate of one every three months (16 total shipments in this collection).
Each bill arrives in a protective sleeve, making it safe to examine without fear of damage from dust, dirt and fingerprints. Please note: The exact appearance and designs of the notes you receive may vary from the images shown.
The Collector's Album will be sent with the third shipment, along with a custom panel featuring fascinating details about the notes included in the collection.
Your satisfaction is 100% guaranteed. You may return any shipment within 30 days for replacement, or for a full refund with no further obligation. You may cancel at any time by calling the toll-free number included with each shipment, or by accessing My Account online. Either party may cancel this agreement at any time.