Silver Denarius Coins of Ancient Rome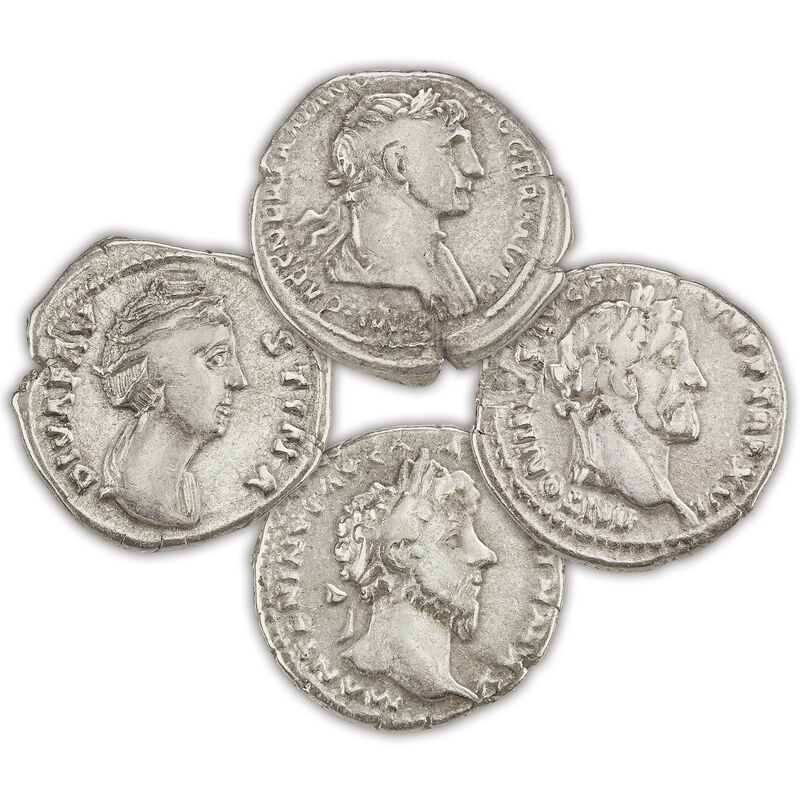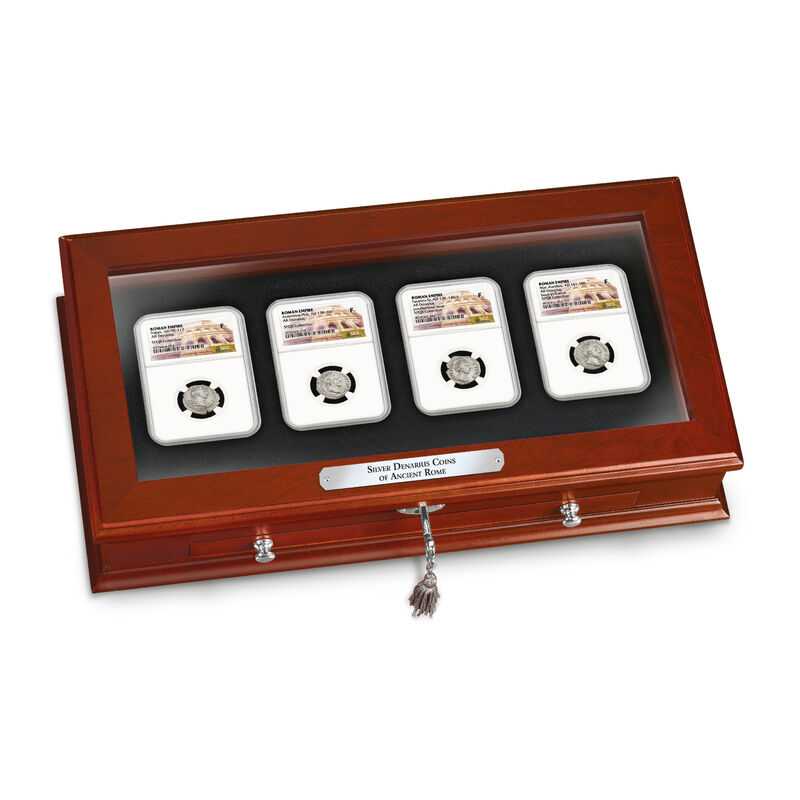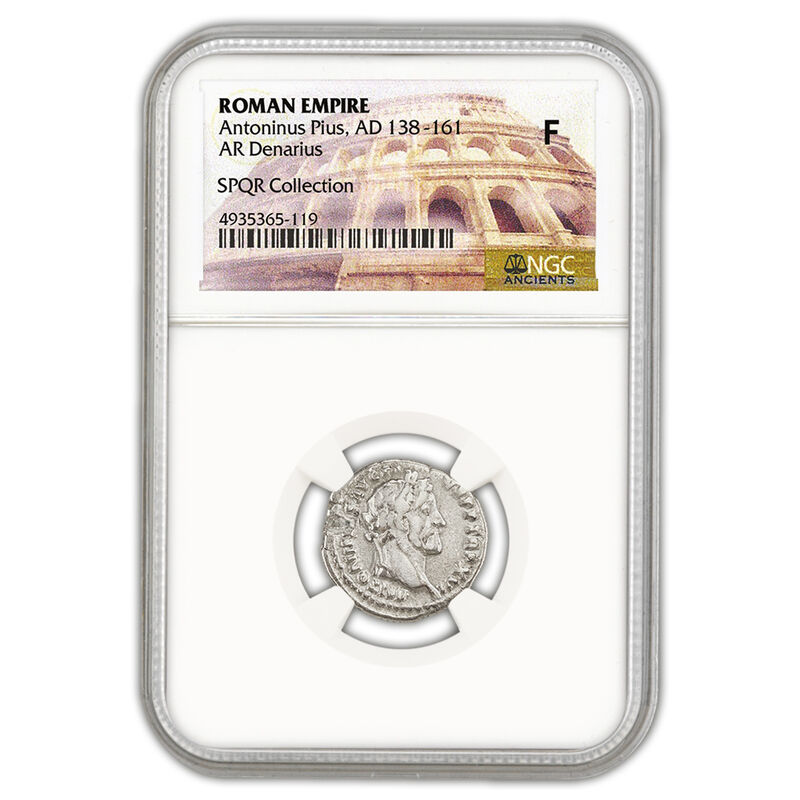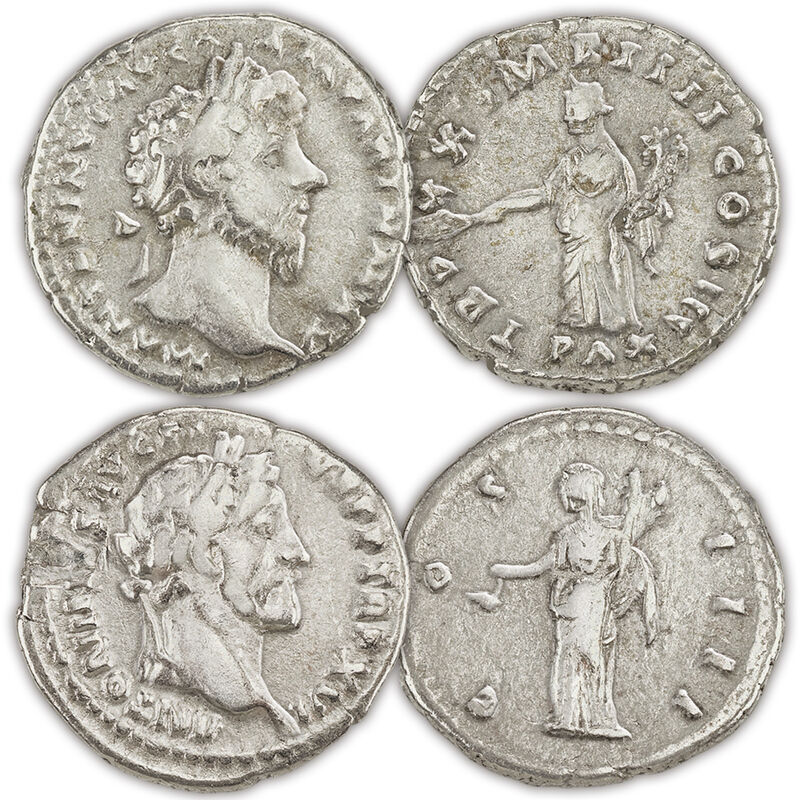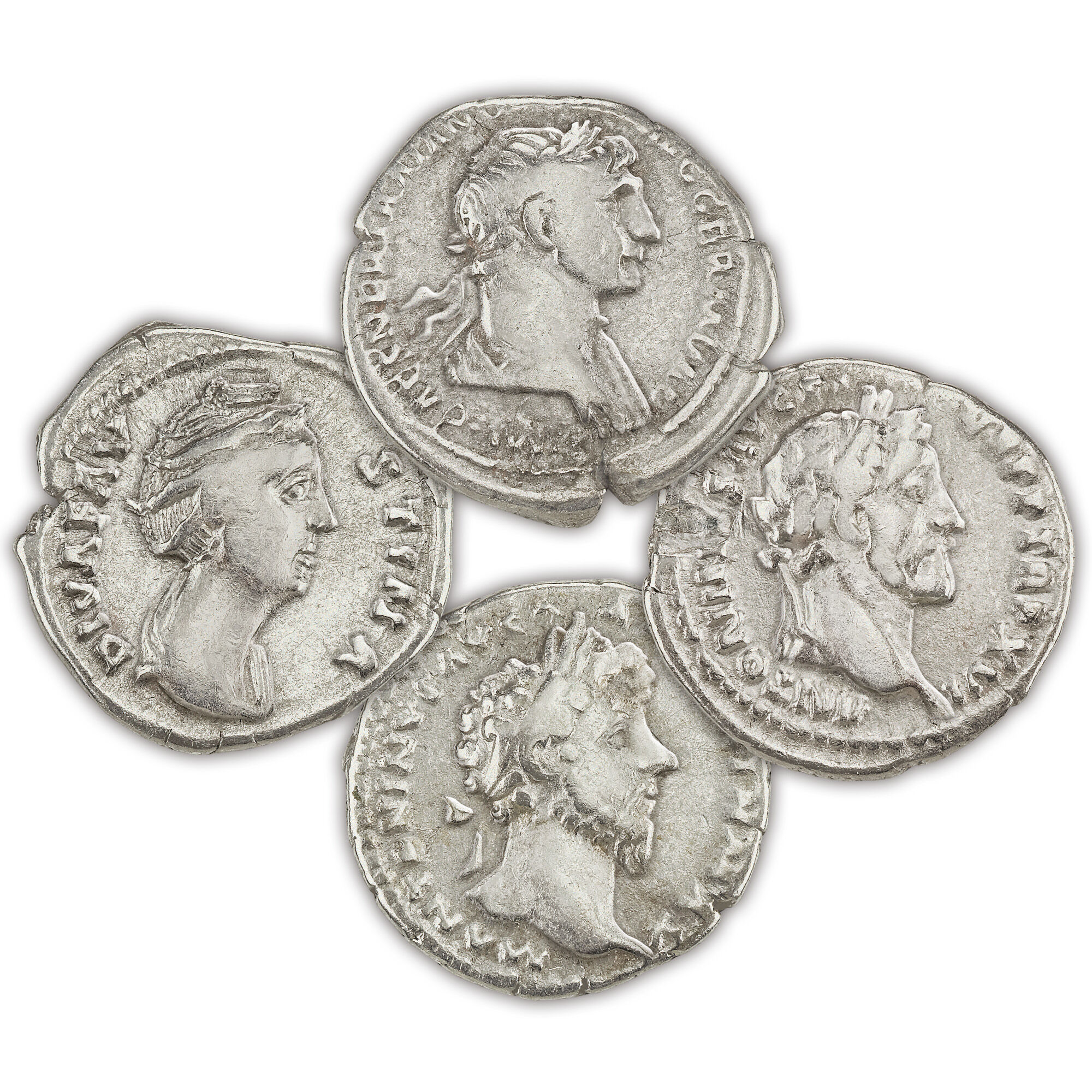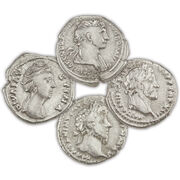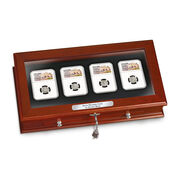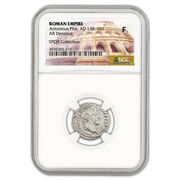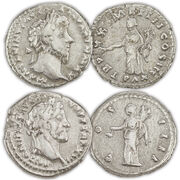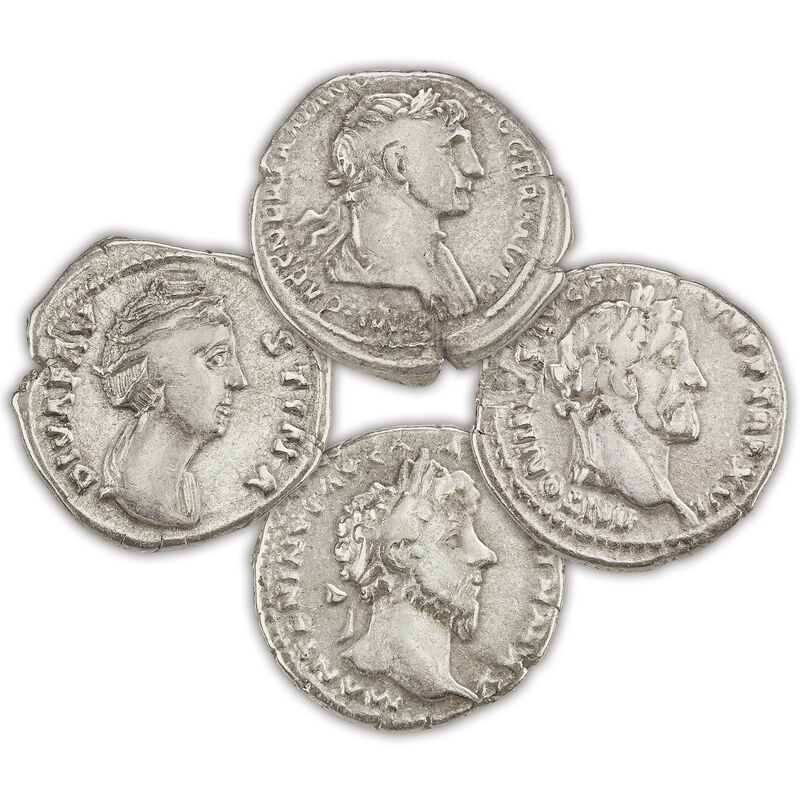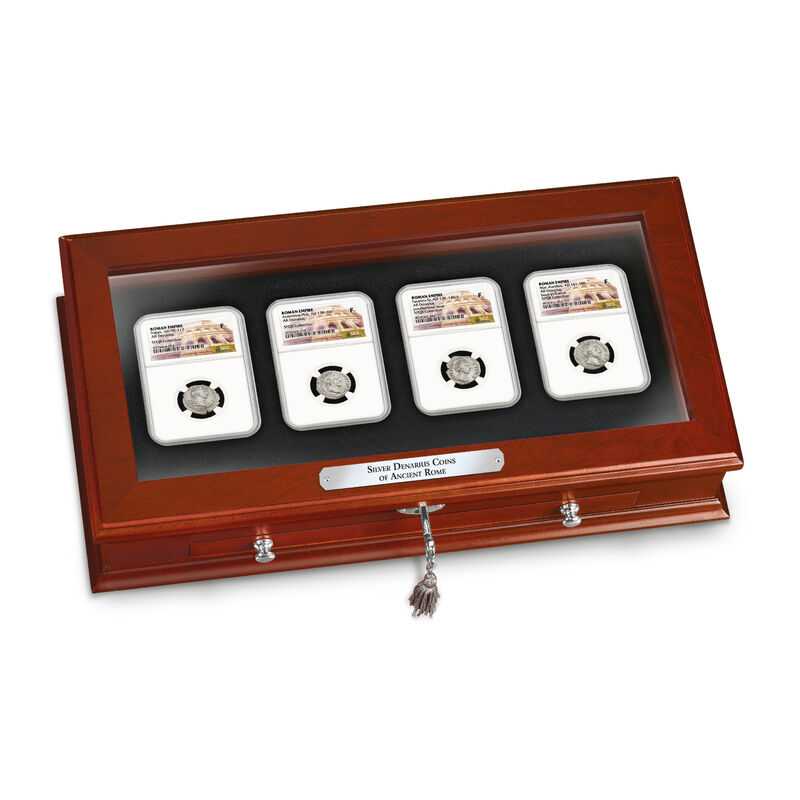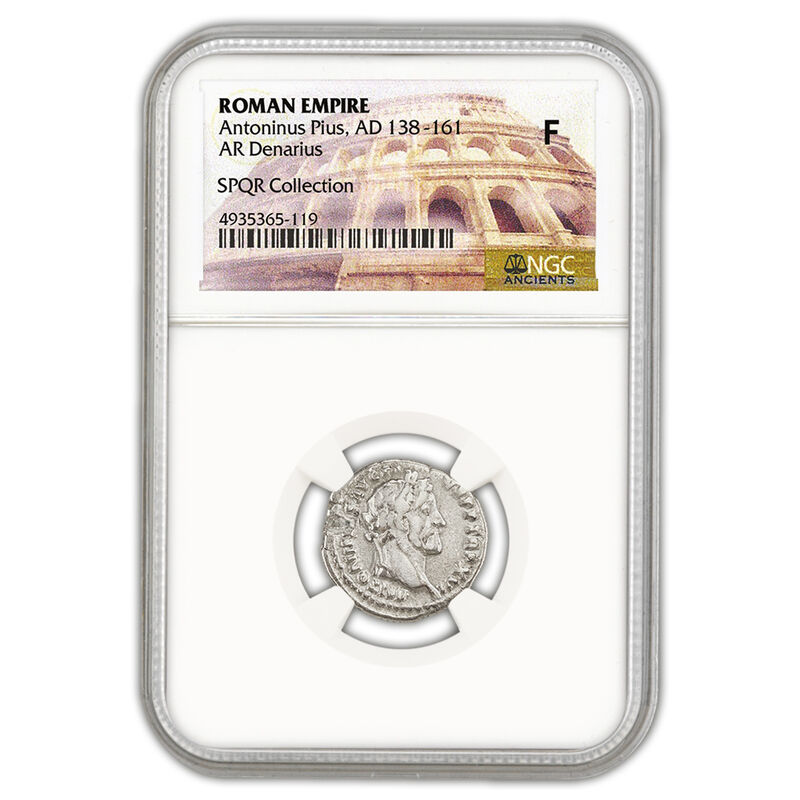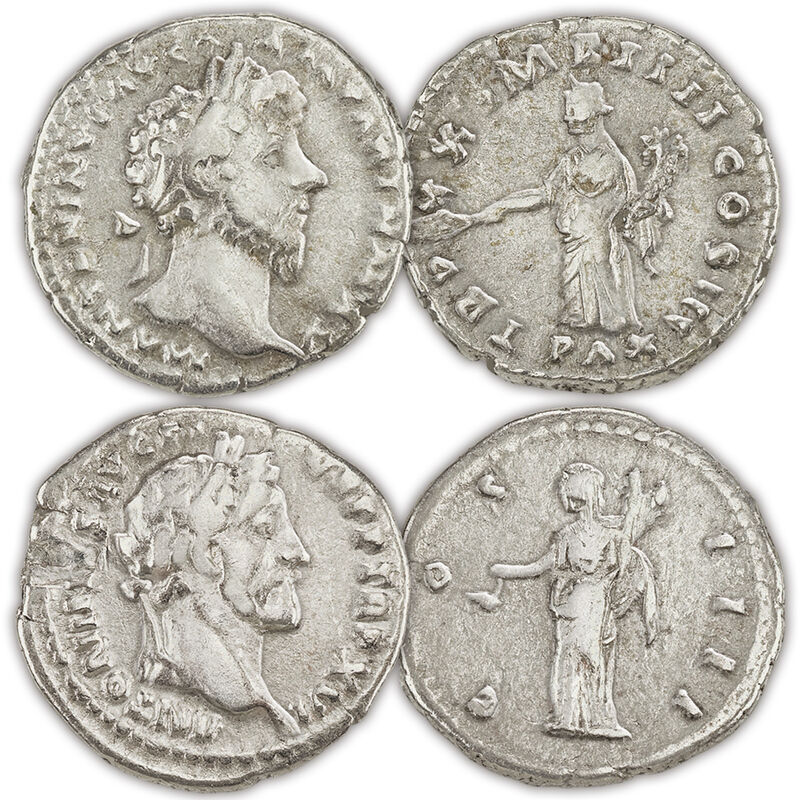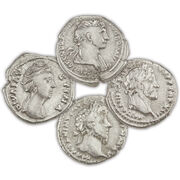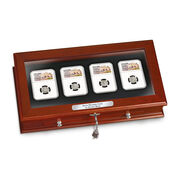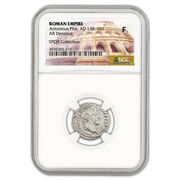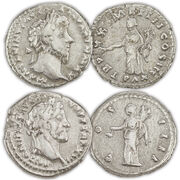 Silver Denarius Coins of Ancient Rome
Ancient silver coins minted at the height of the Roman Empire…
• Four extraordinary coins that portray three legendary Roman emperors — Marcus Aurelius, Trajan and Antoninus Pius — and the Empress Faustina Sr., minted more than 1,800 years ago during the peak of Roman rule in the second century A.D.
• Each coin features a portrait on the front and an inscription that identifies the ruler; the hand-crafted designs and ancient minting techniques make each one a unique work of art.
• Certified by Numismatic Guaranty Company (NGC) — one of the world's premier coin-grading services — as genuine and as part of the exclusive SPQR Collection.
• "SPQR" — short for "Senatus PopulusQue Romanus" ("Senate and People of Rome") — signifies proof that the coins were authorized by the Roman government.
• Each coin is designated circulated Fine or better condition, with the design details amazingly well preserved.
• A Collector Card — written by experts — accompanies each coin and furnishes intriguing narrative about the ruler depicted.
• FREE: A Display Chest and Collection Information Card, included at no extra charge, sent with the second shipment.
• Guarantee of Satisfaction: Free returns and you may cancel at any time.
Show Less
Show More
$289
per coin
One coin per shipment, each payable in 3 monthly installments of $96.33
Issued during one of the most important periods in world history, Silver Denarius Coins of Ancient Rome forms a collectible of beauty, meaning and importance. This collection allows you the convenience of building it item-by-item with a gradual payment and shipment plan: Coins will be shipped at the rate of one every three months (four total shipments in this collection). You may pay for each coin in three monthly installments.
Special archival-quality holders allow both sides of each coin to be closely examined without risk of damage. Please note: The exact appearance and designs of the coins you receive may vary from the ones shown.
The handsome wooden Display Chest (measuring 13" x 6½" x 3") and Collection Information Card will be sent with the second shipment.
Your satisfaction is 100% guaranteed. You may return any shipment within 30 days for replacement, or for a full refund with no further obligation. You may cancel at any time by calling the toll-free number included with each shipment, or by accessing My Account online. Either party may cancel this agreement at any time. Price is subject to possible adjustment due to unusual market conditions.